The Ultimate Guide To Getting A Curly Hair Cut – Everything you Must Know
This post may contain affiliate links, and I will earn a commission if you purchase through these links. Please read the disclosure policy for more details.
Not just any haircut will do when you have curly hair. Whether you have Molly Ringwald ringlets or beach waves, a curly hair cut is a lot different than haircuts for straight-haired girls. Before you find a stylist and haircut that suits your curls, learn what's different about cutting curly hair, how to decide on what you want, and how to communicate exactly what you want with your stylist for your best curly hair cut.
Reviewed by Laurie Cain, Curl Specialist and Hair Stylist.
Tips for a Good Curly Hair Cut
Before choosing a stylist, learn the basics about a good curly cut, whether you have super curly hair or waves you want to keep curly without all the frizz.
Curly Hair Layers
Not layering curly hair can leave you with an unflattering look. Each curl lays differently and should be cut individually. If you cut them evenly, you'll have a uniform and almost triangle look to your hair – a look that's not flattering on anyone.
The number of layers needed depends on the type of curl. Tighter curls need more layers than wavy hair to lay evenly. The right stylist will know what your hair needs.
Dry cut for curly hair
Most hairstylists automatically wet your hair to cut it, but that may not work for curly hair. If you have tight curls, your hair will look drastically different dry versus wet. Just watch how much your curls spring up after drying and you'll see why a dry cut for curly hair makes more sense.
When the stylist can see how the hair will lie when dry, they can cut accordingly and avoid those unpleasant surprises when your hair dries and it looks a lot shorter than intended.
This isn't as important for those with looser curl patterns, since they won't spring up as much. So if you have wavy hair, a wet cut might be a better choice.
Ditch the Damage
Hear me out before you close this post! I know so many want to hold on to length, but the truth is that the damaged part of your hair will not cooperate. It will be frizzy, rough and dry, and need a lot more attention. Sure some treatments and conditioners can help your hair feel a little better and might smooth it out for a few hours, but that's just a temporary bandaid and the damage cannot be reversed.
Cutting off the damaged part of your hair off helps you get more even curl pattern, more shine, less frizz and more definition, and a longer lasting style. If you have a lot of damaged length, try butting off a few inches at a time over a few months to help ease into it. I know it's not ideal, but it's truly the best option for healthy and easy to manage curly hair.
Read more: How To Repair Damaged Curly Hair
Cut curly hair regularly
How often you cut curly hair is dependent on a few different factors, such as style goals and hair health. Generally, getting a trim every 12-16 weeks or when you notice the curls knotting more frequently is recommended. Letting curly hair go untrimmed for too long can lead to dehydrated and broken hair, which leads to frizz and difficult to manage hair.
Curl specialist Laurie Cain says a cut "every 12-16 weeks is appropriate, depending on style, shape, and growth cycle. If you have a taper or short cut, you may need more frequent visits to maintain the shape you love."
Laurie also says regular trims help with Fairy knots – those little tangles at the very end that are caused by split ends/damage – and regular trims will help prevent further damage and catch potential issues (such as buildup) before it becomes a major problem.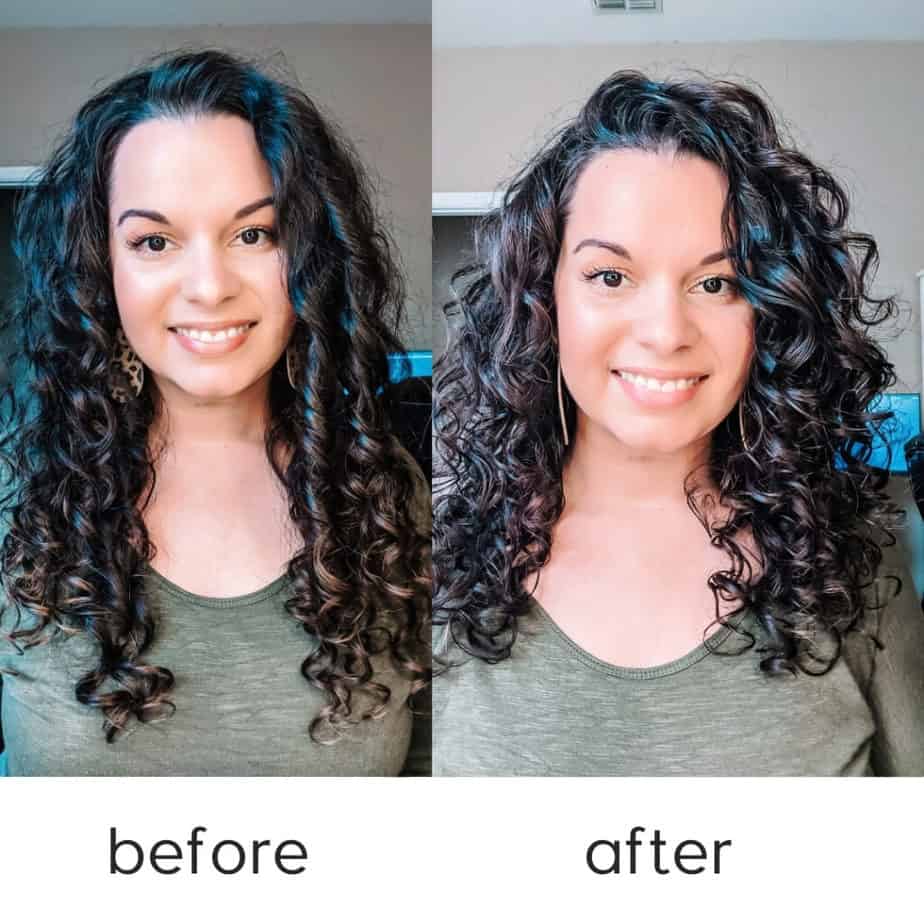 Be very descriptive about what you want
This is a BIG one! My advice is to take a bunch of photos of the style you want – but with one caveat: the pictures you choose have to be with your same hair type. You can't take photos of big, voluminous, tight curls and ask for that when you have low density, fine, wavy hair that struggles with volume. You have to be realistic. The stylist can't change your hair type, they can only work with what you got to make it look better. So yes, you can add volume and maybe encourage tighter curls, but it has to be realistic. Browse Pinterest and Google images for photos of curly hairstyles, but choose the ones that are most like your hair.
This may mean you have to adjust your expectations and come to terms with your own hair type. If your hair is wavy, you better be looking at wavy hairstyles and not curly! If you don't have a lot of hair, you better be looking at styles with low-density models! If your curls are tight, look at styles with tight curl patterns.
Then, show these photos to your stylist and be very descriptive of what you want. Explain your desires – do you want more volume, less frizz, length, low maintenance? Tell them exactly what you want. And show them where you want your length. Don't say "oh just a few inches" but actually show where you want it to fall on your body. The more information you give, the more likely you'll get what you want, or close to it.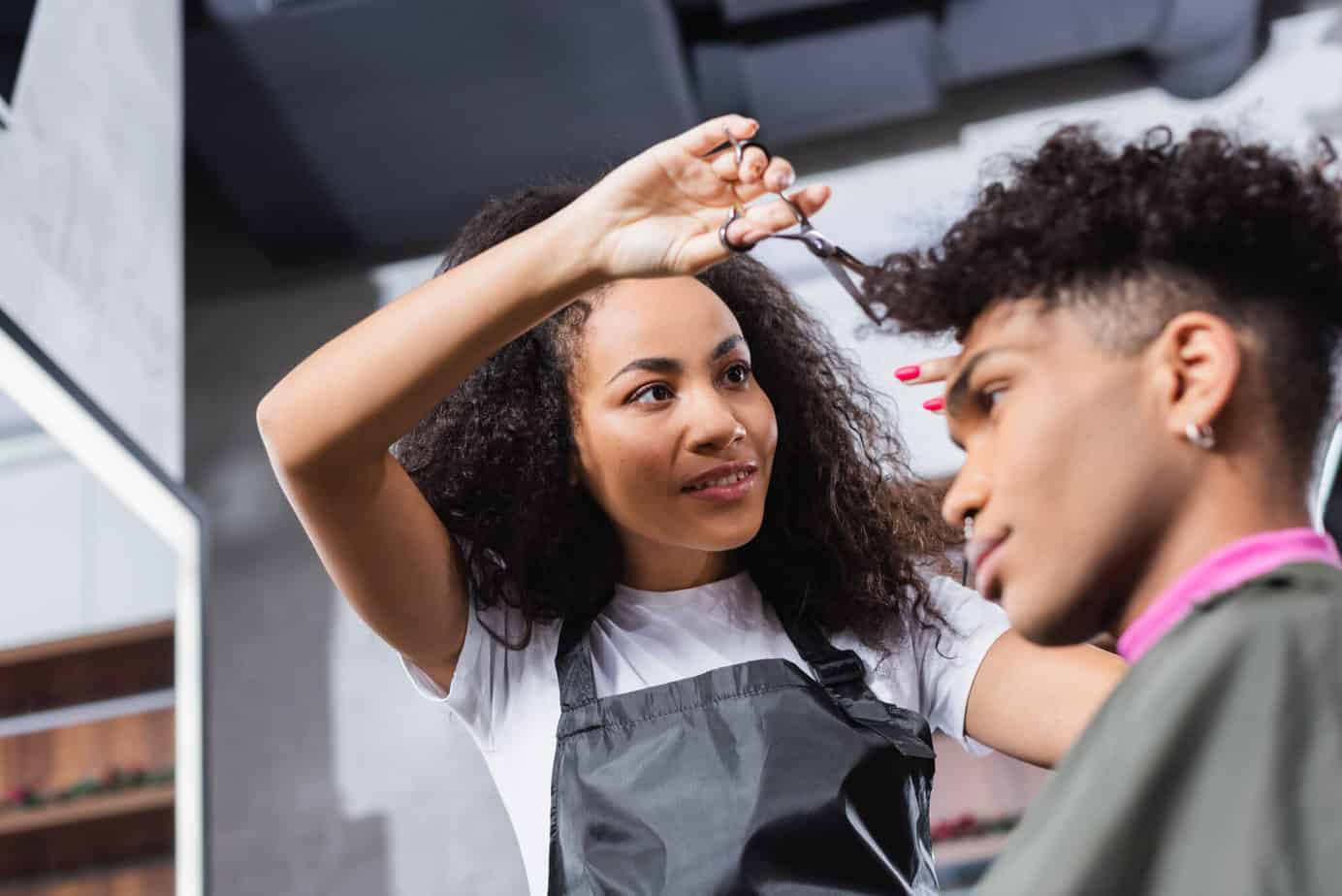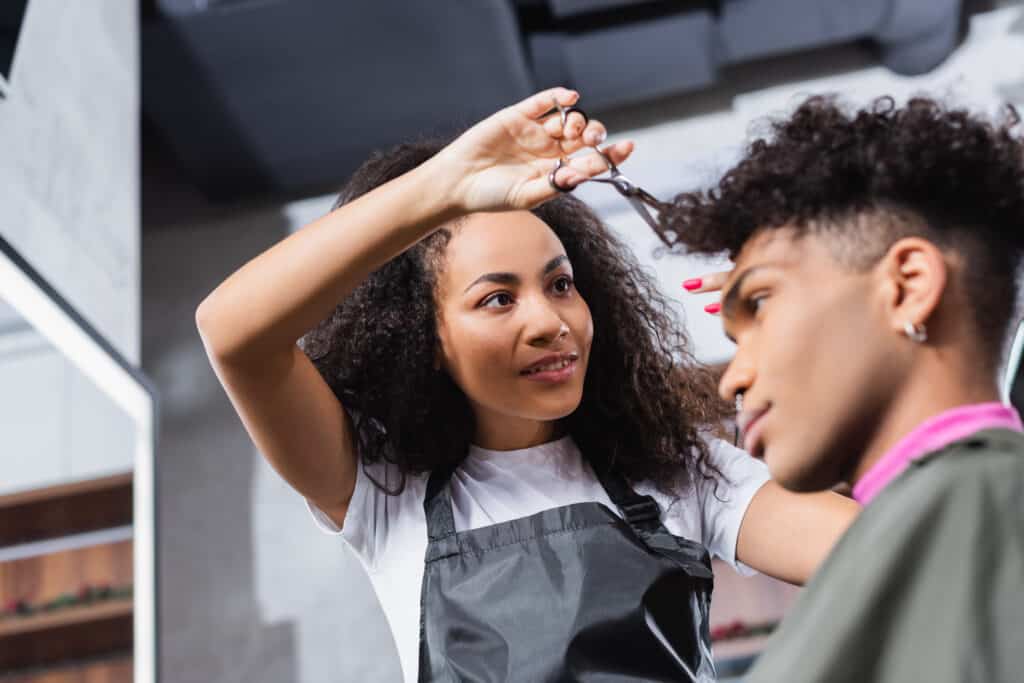 The Curly Hair Cut Techniques
Before getting your curly hair cut, learn the different techniques available to see which one suits you the best.
Deva Cut – The Deva Cut is done dry and one curl at a time, focusing on framing your face. Stylists study the curl pattern and density to strategize layers. Laurie says "DevaCut is well-known for the 'waterfall' cut which creates the illusion of length and streamlines curls from top to bottom." Your stylist will discuss your hair goals with you and determine the cut and shape based on what you want from your curly hair.
Rezo Cut – The Rezo Cut is best suited for tighter curls, creating a beautiful, full, round shape. According to the creator Nubia Suarez, "the Rezo Cut maintains an even length all the way around your head. The Deva Cut has many more layers and makes the hair look 'uneven' when straightened, but the Rezo Cut provides more uniformity.
Ouidad Cut – The Ouidad Cut is a wet cut that starts with a basic cut to create the shape you desire. Next, the stylist fits your curls into the shape, sort of like a puzzle. Stylists take your hair by vertical sections, carving the curls to fit the desired shape.
Tunnel Cut – The Tunnel Method focuses on girls with thick or 'bulky' hair. The method works in sections, reducing bulk in certain areas, so the stylist can create the desired shape easier. It doesn't 'over thin' your hair like standard texturizing, though, so your hair grows back in even patterns.
Ri Ci Cut – The Ri Ci Cut is done on wet hair and focuses on the hair's weight and thickness rather than individual curls. The stylist cuts your hair in sections, cutting only where the hair doesn't lie properly rather than overcutting the hair.
Do also consider that some stylists are trained in several methods and don't use only one method to cut curly hair. I have found many will take what works from different curly hair cutting methods for different hair types and do their own custom cutting technique.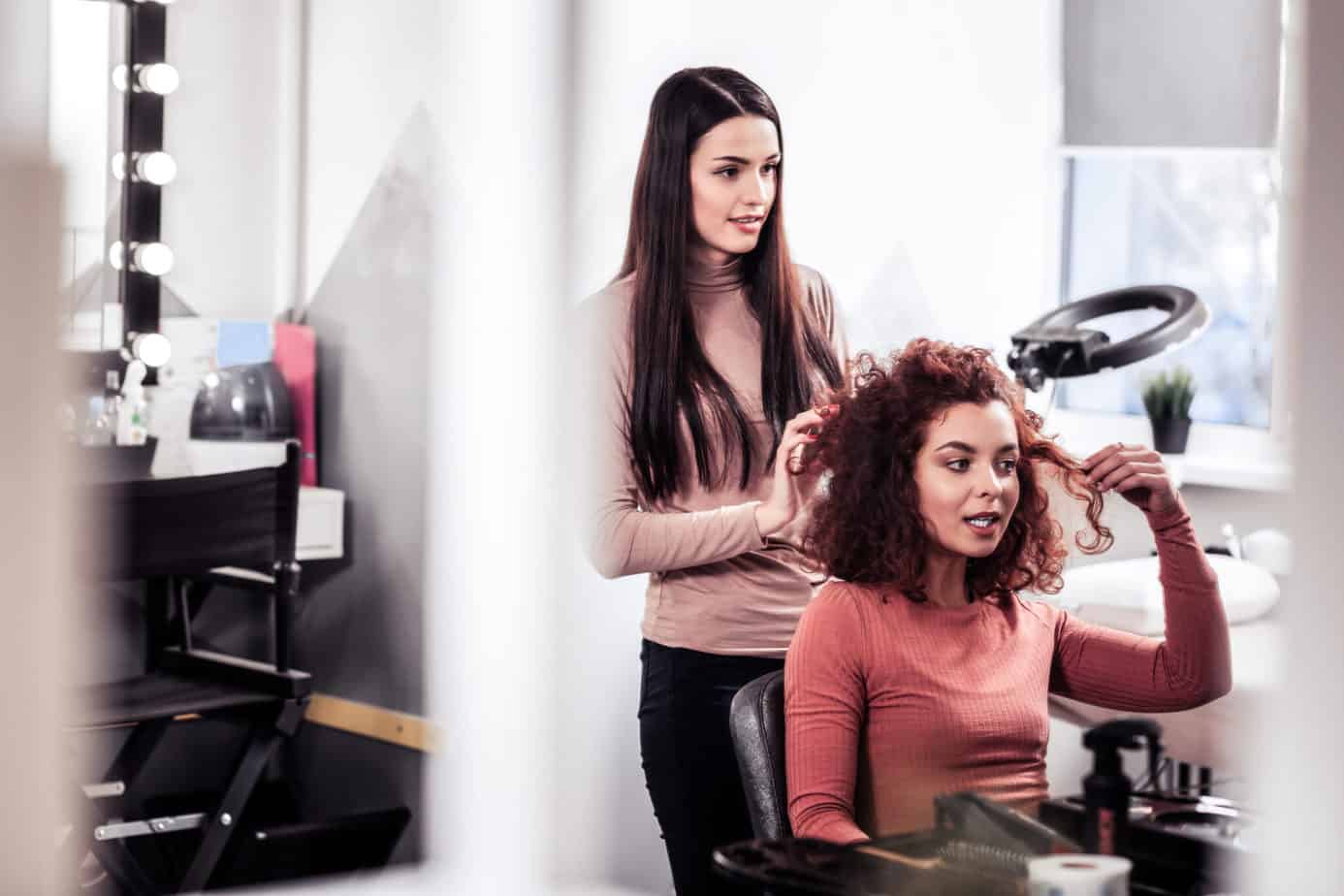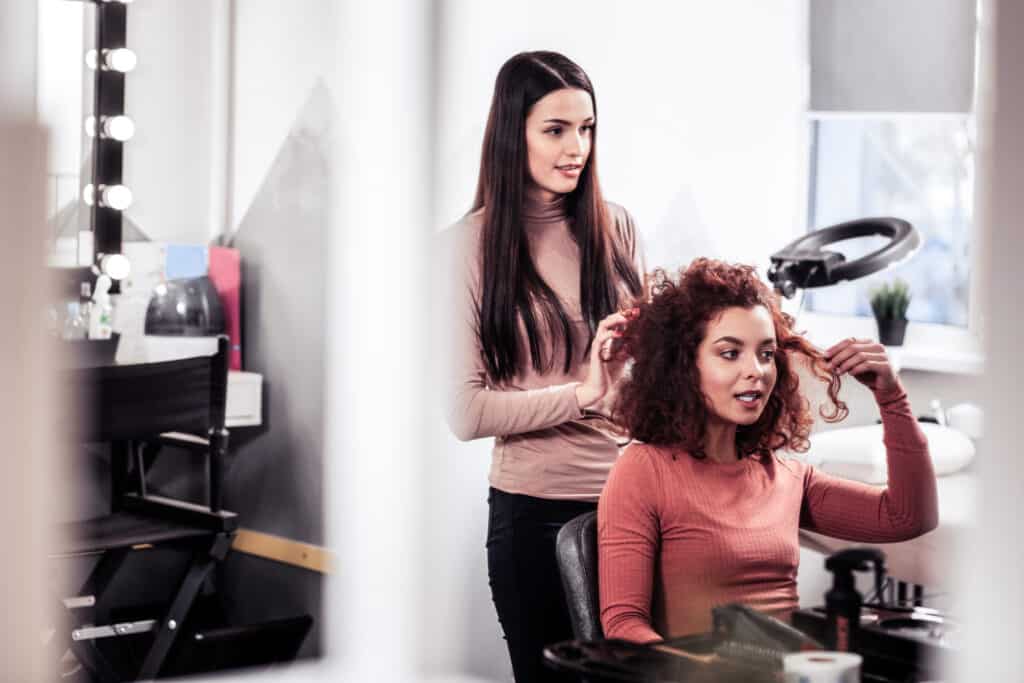 How To Find A Good Curly Hair Stylist
To get a proper curly hair cut, you need a stylist who understands curly hair, such as a curl specialist. You don't have to see a curl specialist though. Just find a good hairstylist who knows how to treat and cut curly hair.
Before you try a new stylist, consider the following:
Do they have curly hair? There's no better person to go to than someone who has curly hair because they understand its nuances. Even though every curly girl has a different shape and texture, knowing your stylist understands how curly hair is just 'different' makes all the difference in the world.
Do other curly girls go to her or him? Curly-haired people must stick together! If you have a friend or family member whose curly hair looks gorgeous, ask where they go to get their haircut. Chances are the stylist knows the curly hair cut lingo and can help you with your curls too.
The stylist isn't afraid to say 'no.' There are just some things curly-haired girls shouldn't do and a stylist who understands curly hair will know this. If you bring in a picture and the stylist knows it won't work with your hair texture, he/she should tell you. If they won't, you may walk out with that dreaded triangle shape curly-haired girls hate.
They have training in curly hair cutting. Most hairstylists don't undergo specific curly hair cut technique training at beauty school, but there are plenty of opportunities for training. Whether you go to a salon dedicated to curly-haired girls or you find a magical stylist at a general salon, make sure they have the training for your specific hair type.
I strongly encourage you to check out their previous work and schedule a consultation. Look at their portfolio on social media, read reviews, and talk with them before you decide to book a cutting appointment.
Curly Hair Salon Directory
Use the Curly Hair Salon Directory to find the best salons for curly hair. There are so many curly hair cutting salons out there and I am constantly adding to the directory.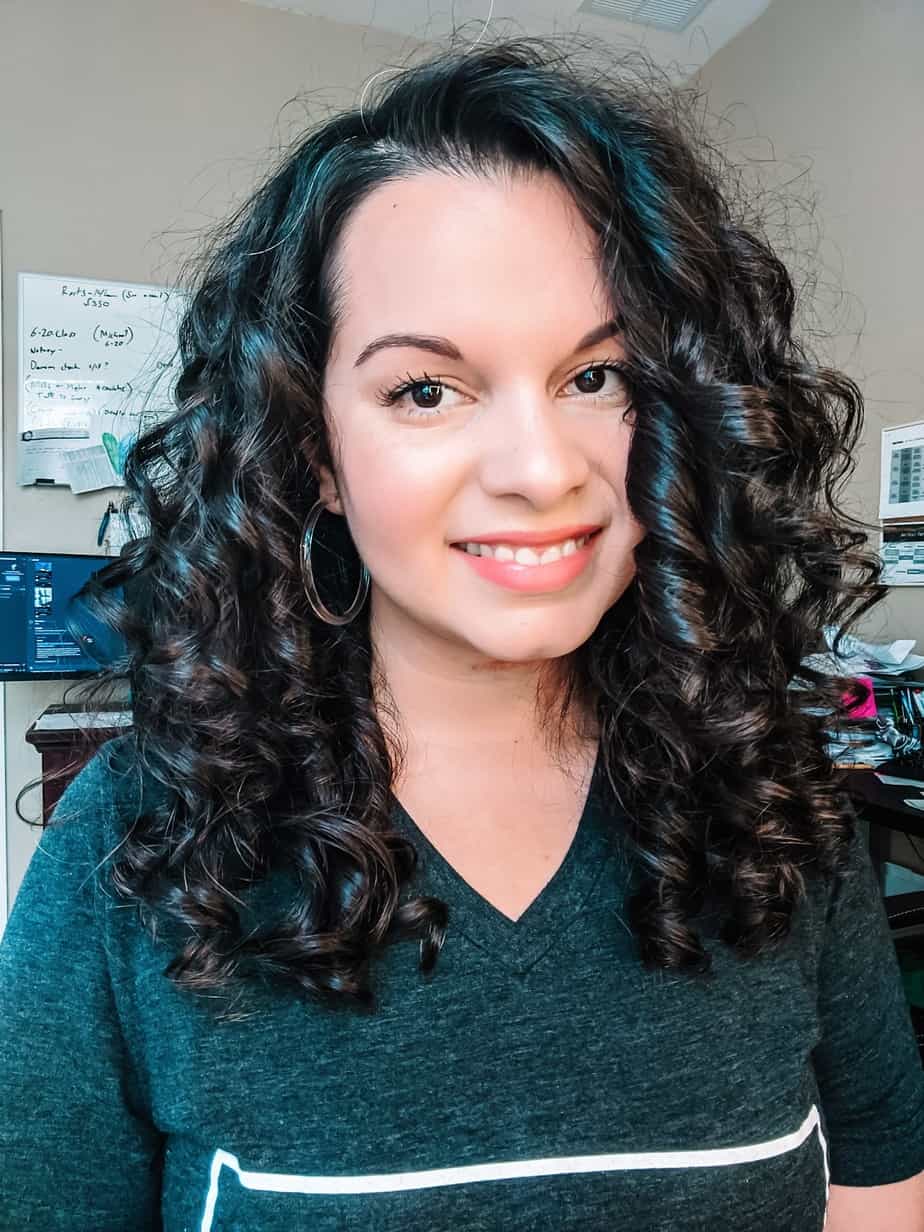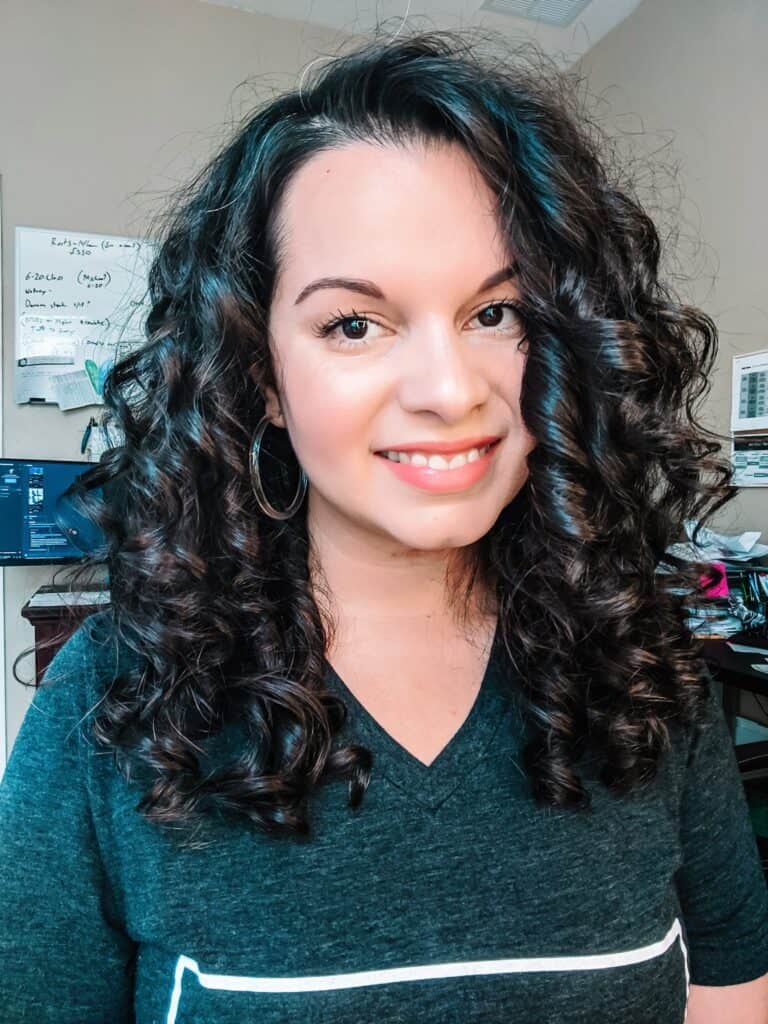 How To Get The Best Haircut For Curly Hair
The last step is showing up (or doing it yourself if you're brave). When you go to the salon, wear your hair down styled as you normally would, without too much product. You want the stylist to see your hair in its normal state, so they can accurately assess it and shape it the best way.
Show your stylist your inspiration photos, and visually show them where you want your hair to fall. Explain your hair goals, whether they're volume and/or definition, and what type of maintenance you prefer.
If you are following the curly girl method or are very particular about what products are used on your hair, bring your own. I have done this before and the stylist actually started carrying that line for her other curly-haired clients.
Avoid the following:
razors – this often causes frizz since it breaks up clumps
thinning – causes frizz
bangs, unless you're ready for the commitment
lots of layers on thin hair
shorter style if you want low maintenance hair (longer is easier)
Bottom Line
No two people have the same type of hair or same hair styling needs. A hairstylist should be able to 'read' your hair and know what you need. If you have curly hair, your needs are even more specific and just any stylist may not do.
If you're tired of frizzy, broken hair or you feel like you have a triangle-shaped hairstyle, it's time to find a hairstylist who understands the curly haircut. It works a lot differently than cutting a straight line in your BFF's perfectly straight hair.
Curly hair can be just as gorgeous as any other style when you cut and style it right. It's time to stop fighting the curl and instead embrace it, starting with the right curly haircut.
---
Please do me a favor and share this post to social media, as it helps me grow my audience and spread the word about our curly hair movement! And remember to subscribe to my YouTube Channel and Instagram for more curly hair tips and product recommendations. Thanks!
Save The Ultimate Guide To Getting A Curly Hair Cut – Everything You Must Know To Your Favorite Pinterest Board!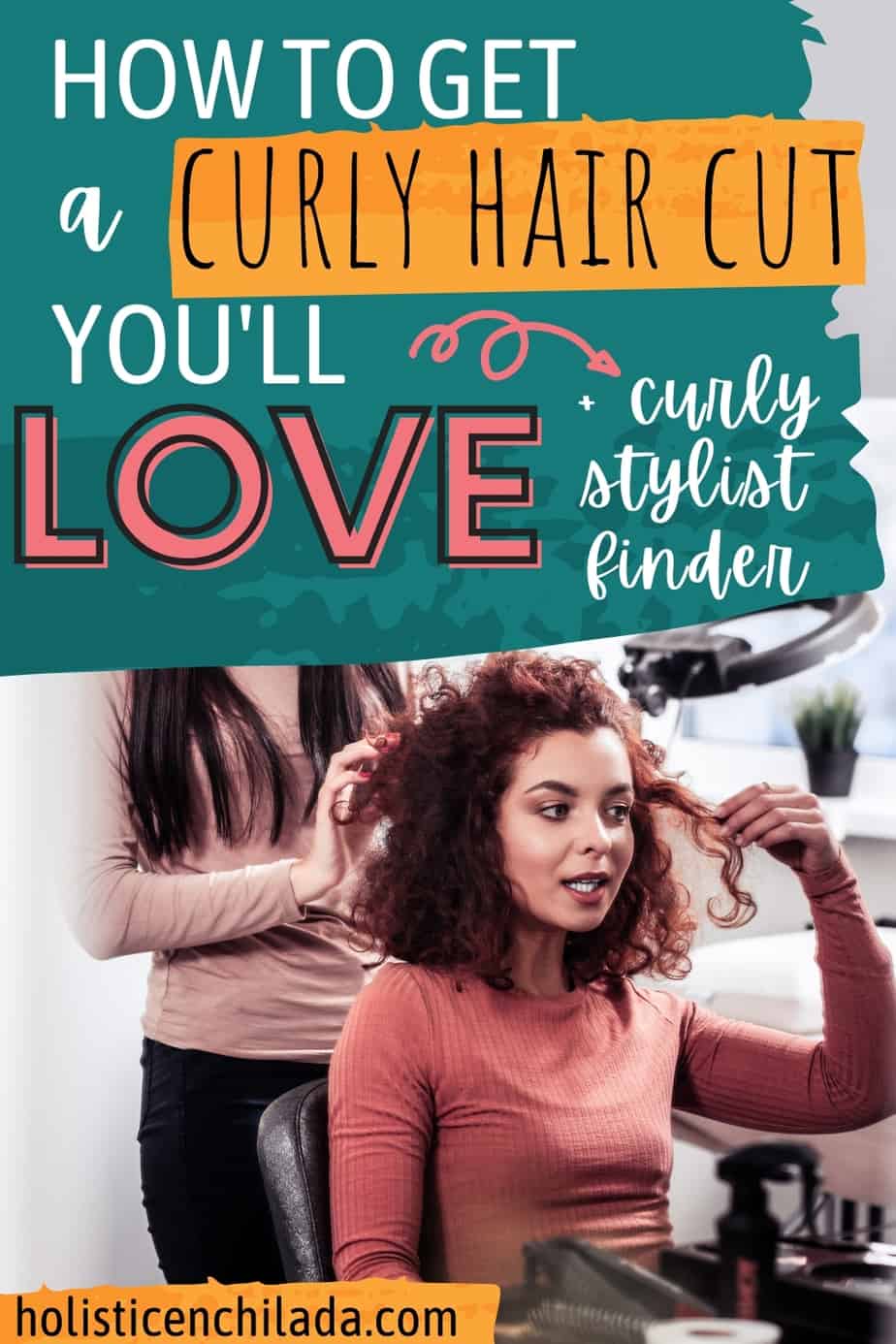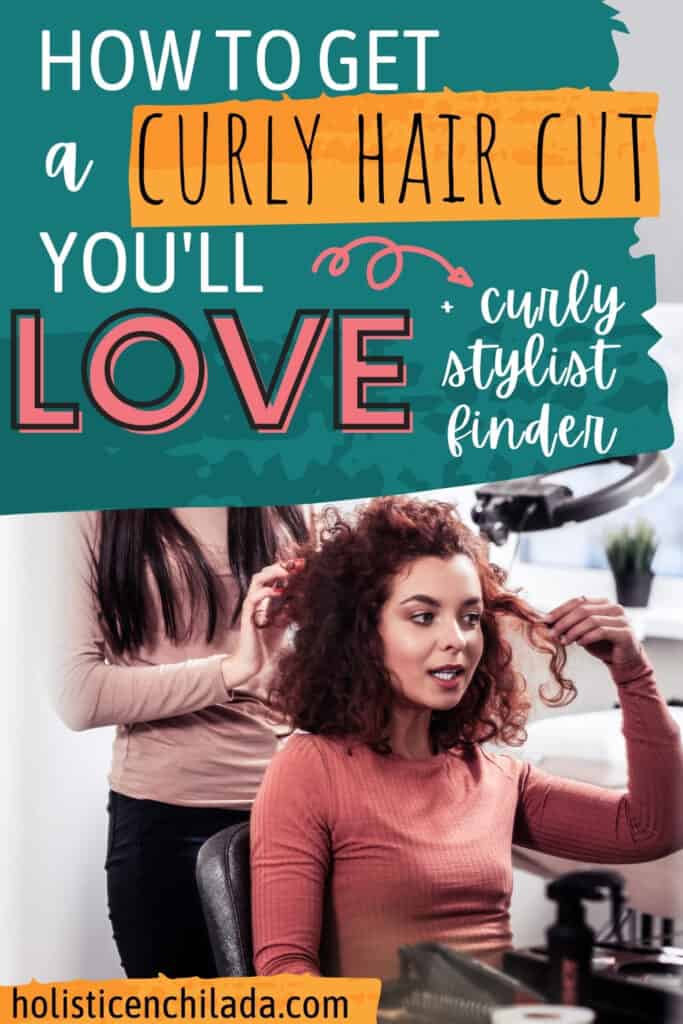 If you want help with embracing your naturally wavy or curly hair, you can join my FREE email course and download my FREE pdf guide, THE QUICK START GUIDE TO MASTERING YOUR CURLS, full of everything you need to know to get started and bring out your beautiful waves and curls.
Check out these other popular curly hair posts: