A Review of the EVOLVh DreamGel for Fine Curly Hair
This post may contain affiliate links, and I will earn a commission if you purchase through these links. Please read the disclosure policy for more details.
Are you looking for a single styler that gives you definition, frizz control, volume, and long lasting hold? Yes, a product like this does exist. It's the EVOLVh DreamGel! Read on to find out more about this amazing curly girl method approved gel that does it all, and watch my styling tutorial to see exactly how to use it for beautifully defined and bouncy curls that last.
---
Before I get into all the amazing reasons why I love this product, I want to let you know that this post is sponsored by EVOLVh. Longtime readers already know about my love affair with most EVOLVh products so it's probably no surprise, but do know that I don't write sponsored posts about products I don't believe in and use myself and wholeheartedly recommend.
---
The Modern Gel
The DreamGel is pretty unique! This curly girl approved lightweight gel has a more lotion like consistency and color. It's formulated to do pretty much everything you want a styling product to do, all in one product! Hold, volume, definition, frizz control, smoothing, and a little texture. What more could you ask for?!
It's very lightly scented with the same scent as their other products, which is citrus based.
The gel comes in 4 ounce squeeze tubes with flip tops.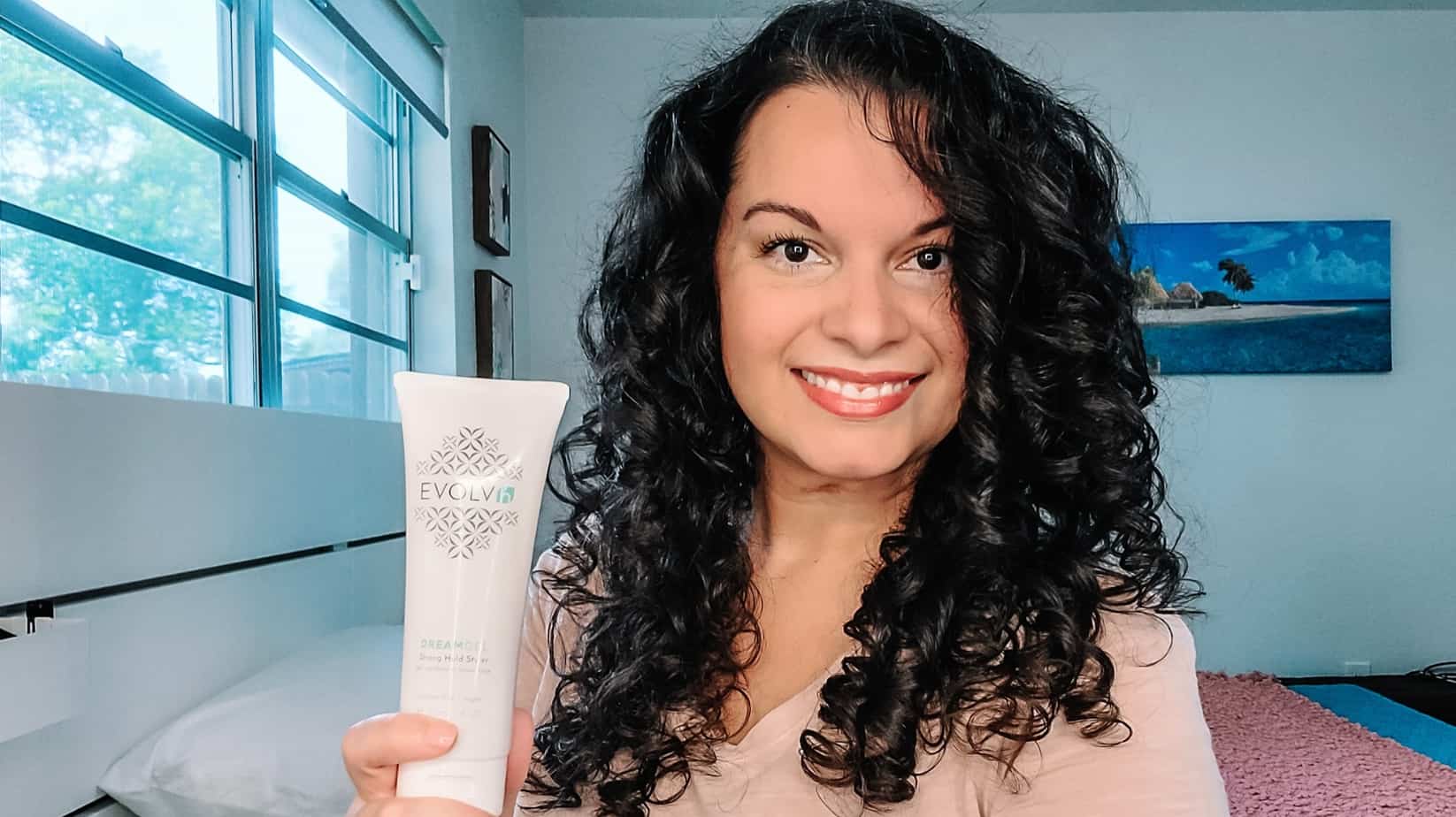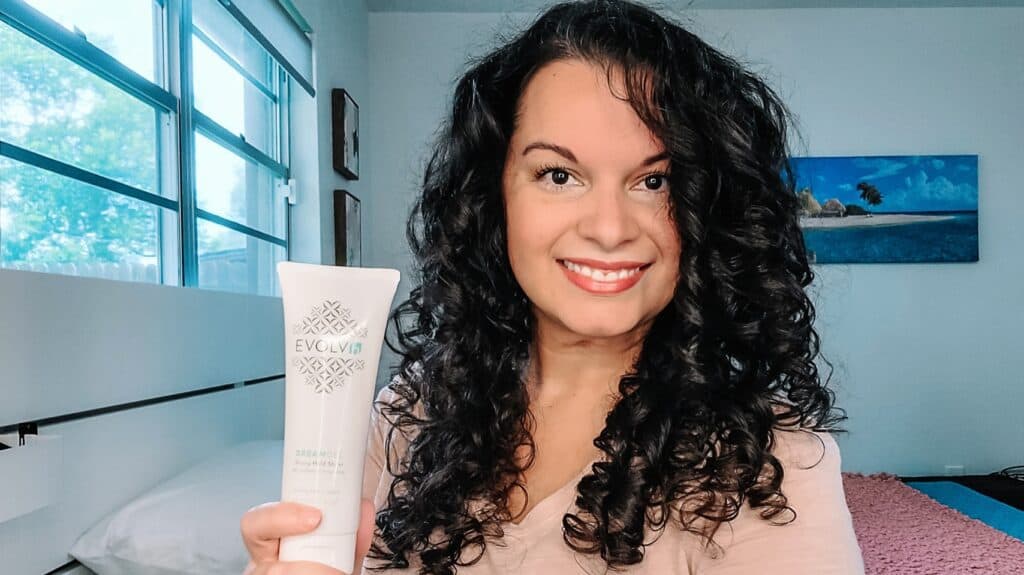 Benefits of the DreamGel
What can DreamGel do for your hair? Well, it seems like it does many things!
creates firm hold that lasts days
absorbs excess oil
builds volume and adds texture
adds shine
strengthens hair to protect against splitting and breakage
defined curls and controls frizz
As with all their products, this is also silicone-free, paraben-free, gluten-free, phthalate-free, and isn't tested on animals.
The second and third ingredients in this are both proteins: soy amino acids and soybean seed extract. So this is a protein-rich gel which is why it helps to strengthen hair and provides lasting hold.
The fourth ingredient is tapioca root starch, which is what helps to keep this from feeling heavy and oily, and adds to the hold level.
Following that are a bunch of conditioning ingredients. But it's very lightweight, like all of their products.
Key ingredients include:
Tapioca root to create hold and absorb excess oil
Tryptophan to build rebuild and strengthen hair and protect against breakage
Omega-3 fatty acids which build volume and create hold and shine
Compared to the Total Control Styling Creme which was the main EVOLVh styler I would reach for, this provides a longer lasting hold and a little less texture. The consistency is about the same.
Compared to other gels, this provides less moisture and doesn't weigh down my hair even when I use too much. It also works well in the humidity since it doesn't have any strong humectants!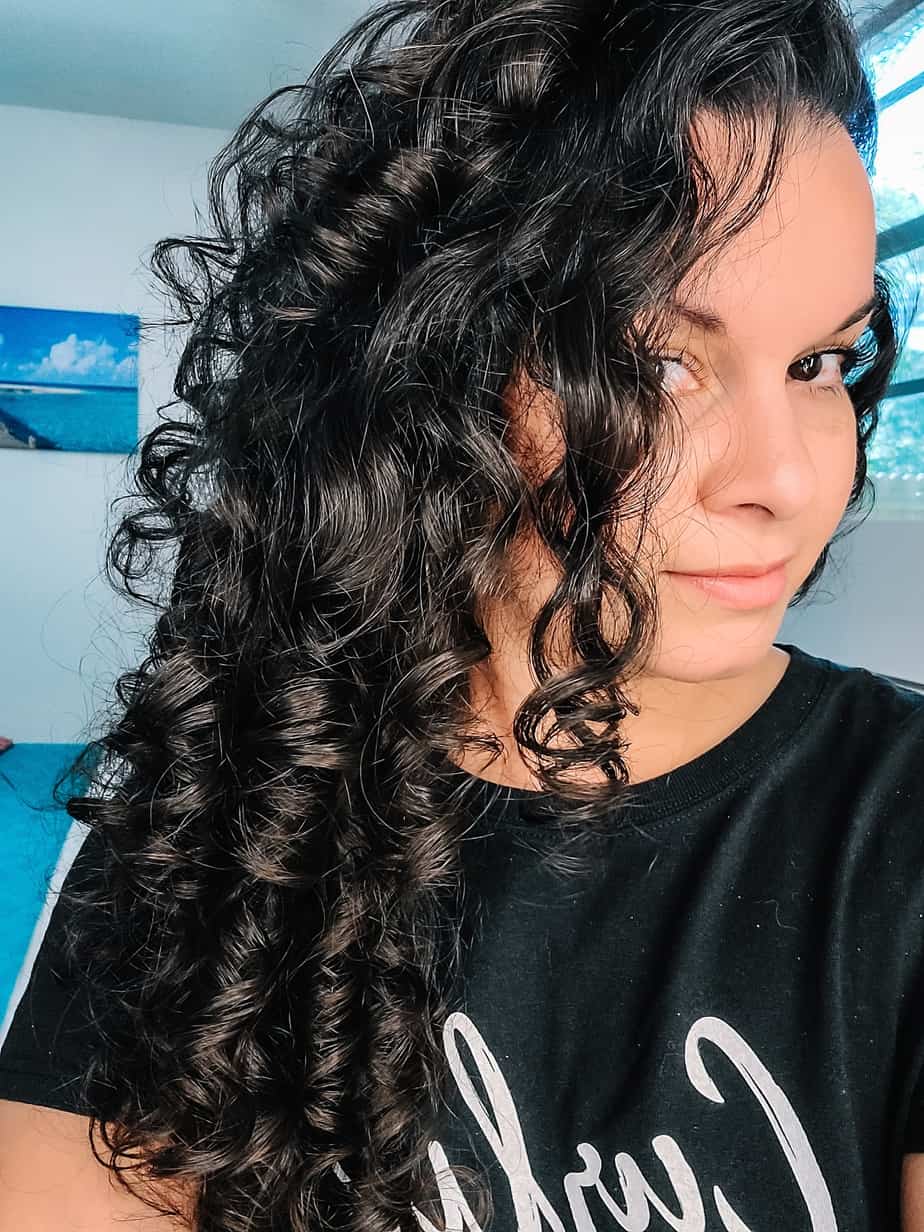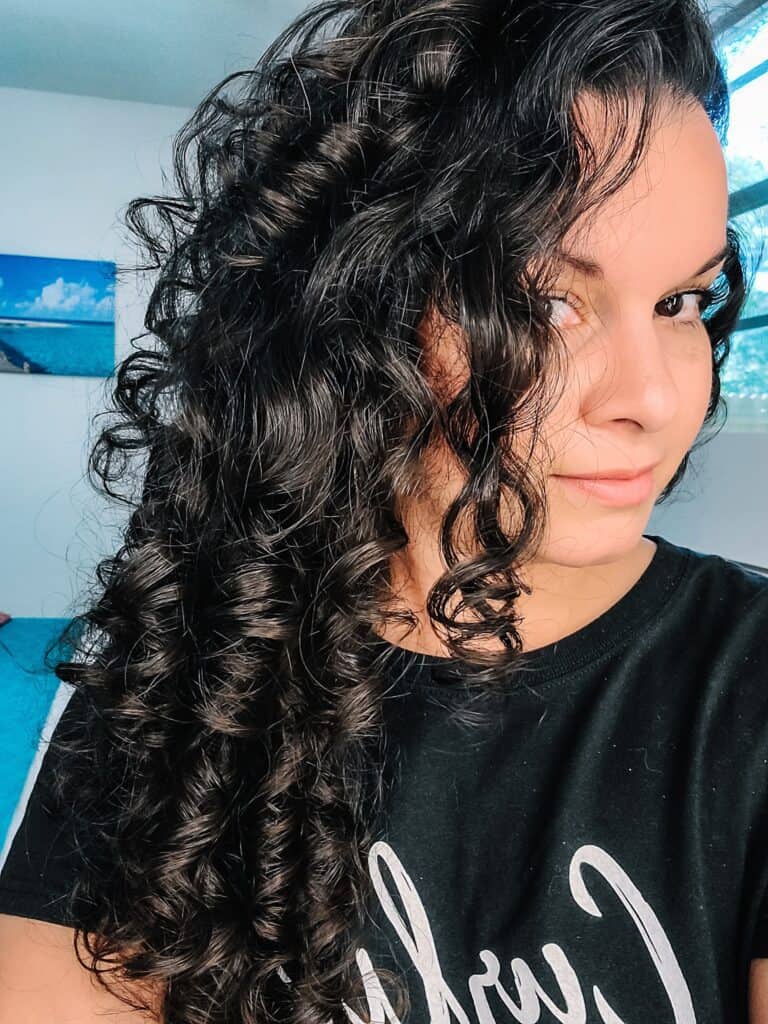 Results Using DreamGel on my Fine Curls
My experience using this gel was similar to other EVOLVh products. It's concentrated so a little goes a long way. It has more slip than other EVOLVh products, similar to the volumizing foam. It works best on wet hair and when diffused at least for a few minutes.
My results were pretty consistent each time I used it. I tried different amounts, on wet and damp hair, and with and without a brush.
I always got defined ringlets that were bouncy, with a little texture and volume, and lasting hold. More wet hair led to better definition and shine, whereas damp hair didn't feel as smooth or look as defined.
One thing I noticed that makes this gel different is that it did not create a cast. I never really get a cast anyway and you don't need one, but for people who struggle with scrunching out a cast, this gel might work well since it doesn't create a strong cast.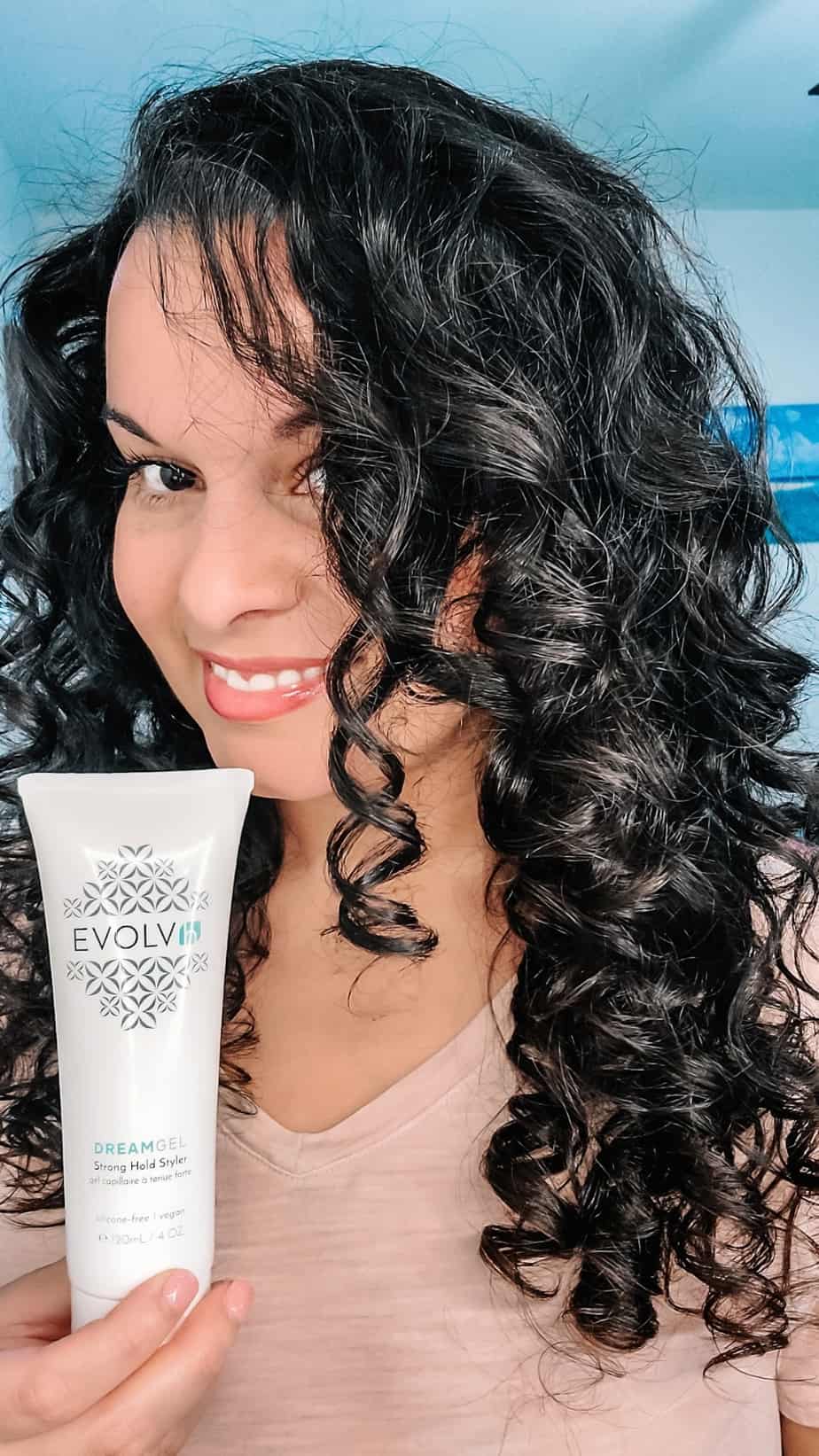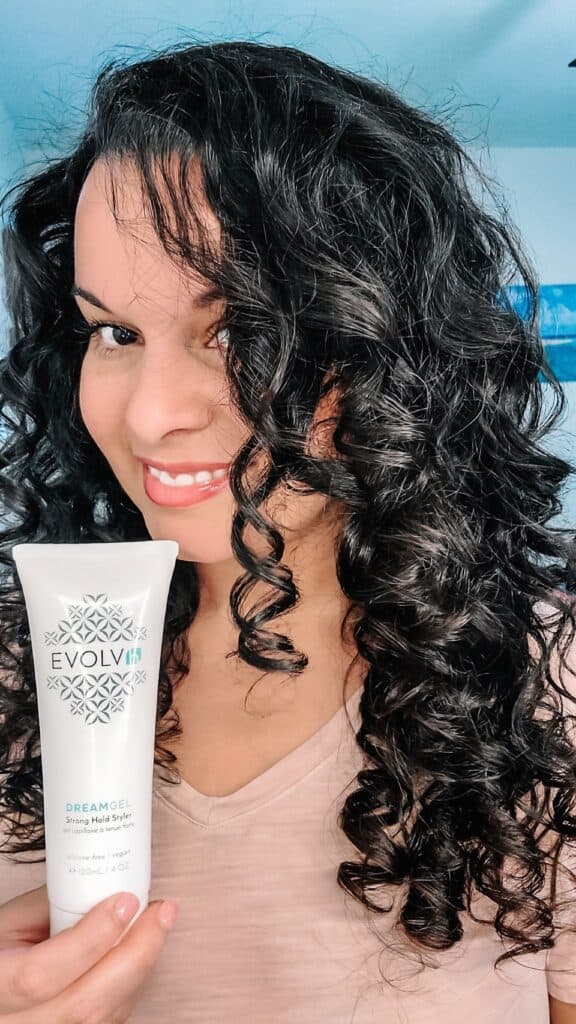 How to use DreamGel
Remember to start with a small amount with this. It's so much easier to add more and you can't go back if you used too much!
Shampoo and condition with the SmartCurl line.
After rinsing out your conditioner, apply a leave in if you want. Emulsify a small amount of DreamGel in your hands. I start off with a dime size.
Use the praying hands method to smooth it over your hair. Scrunch in some water if you feel it's not distributing well or if you think you need more product. Curl tip: Always try adding water first before you reach for more product!
Rake it through and use a brush if you'd like to distribute it even better. Then scrunch up towards the scalp to encourage curl formation.
I like to flip over, rake through, and scrunch up towards the scalp until nice frizz free ringlets have formed. But you can style upright by flipping your head to each side.
From here, use a hair towel to gently plop your hair for a few minutes, then diffuse or air dry.
Which hair type is the DreamGel for?
This gel could work well on all curly hair types. Since it is lightweight it's not too heavy for those who are always weighed down and you can use more if your hair likes heavier products.
For hair that tends to be dry, I recommend layering the EVOLVh SuperCurl cream underneath this gel. This will help balance out the high protein low moisture content of the gel to make your hair happy.
If you want even more volume, add a few pumps of the InstaVolume foam.
For even more shine, definition, and boosted humidity barrier, a half to full pump of some WonderBalm will create amazingly shiny curls.
Code HE15 will save you 15% on your first order. Grab the DreamGel here.
Final Thoughts
I am loving that this product basically replaces everything. I don't need to layer to get more volume anymore, though I probably will try it anyway just to see the difference it makes. It's a great one and done styler, and I love having a quick and simple routine.
---
Curious about other EVOLVh products? Check out my SmartCurl review, InstaVolume review, Healthy Curls Trio review, and WonderBalm review.
Please do me a favor and share this post to social media, as it helps me grow my audience and spread the word about our curly hair movement! And remember to subscribe to my YouTube Channel and Instagram for more curly hair tips and product recommendations. Thanks!
Save EVOLVh DreamGel Review To Your Favorite Pinterest Board!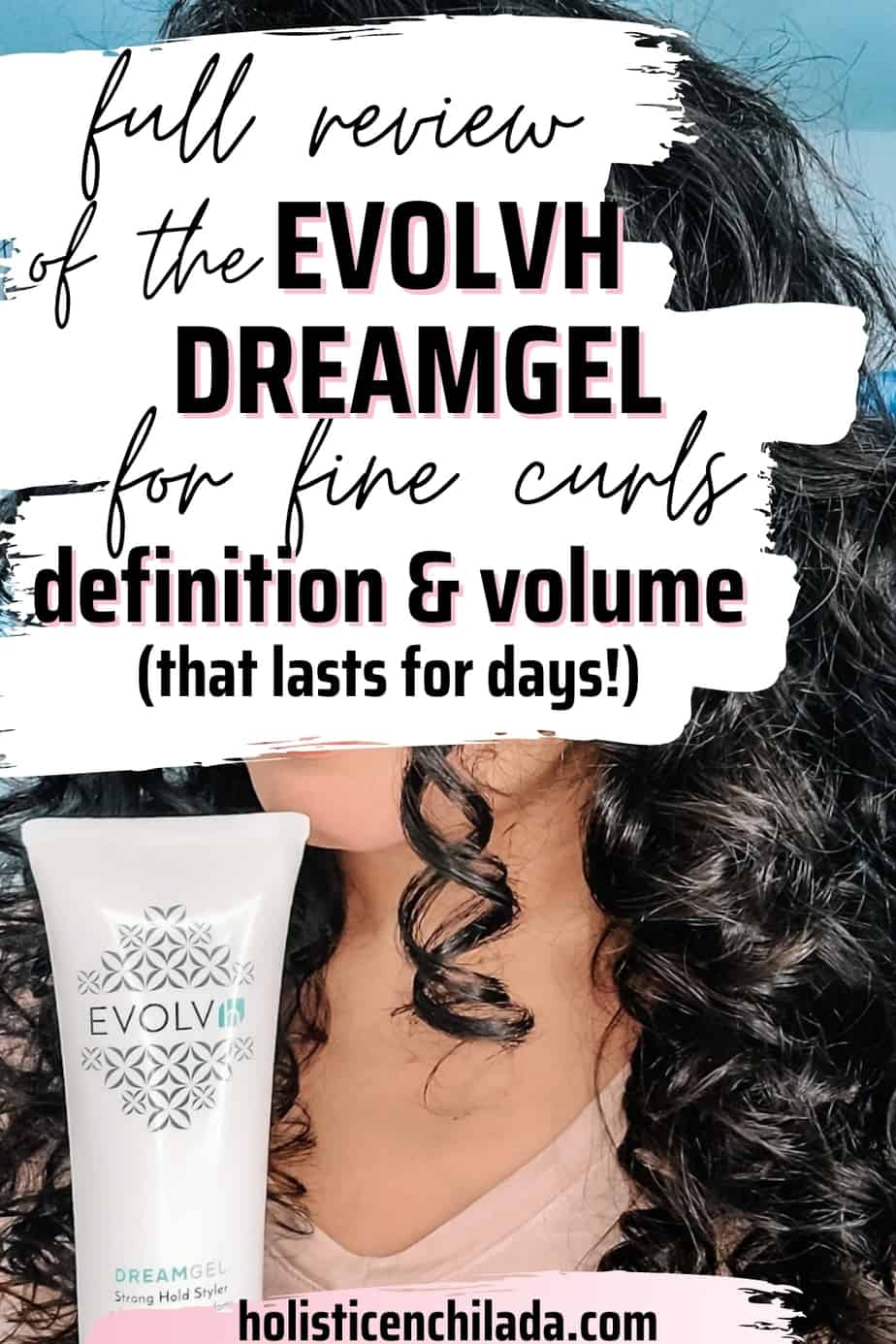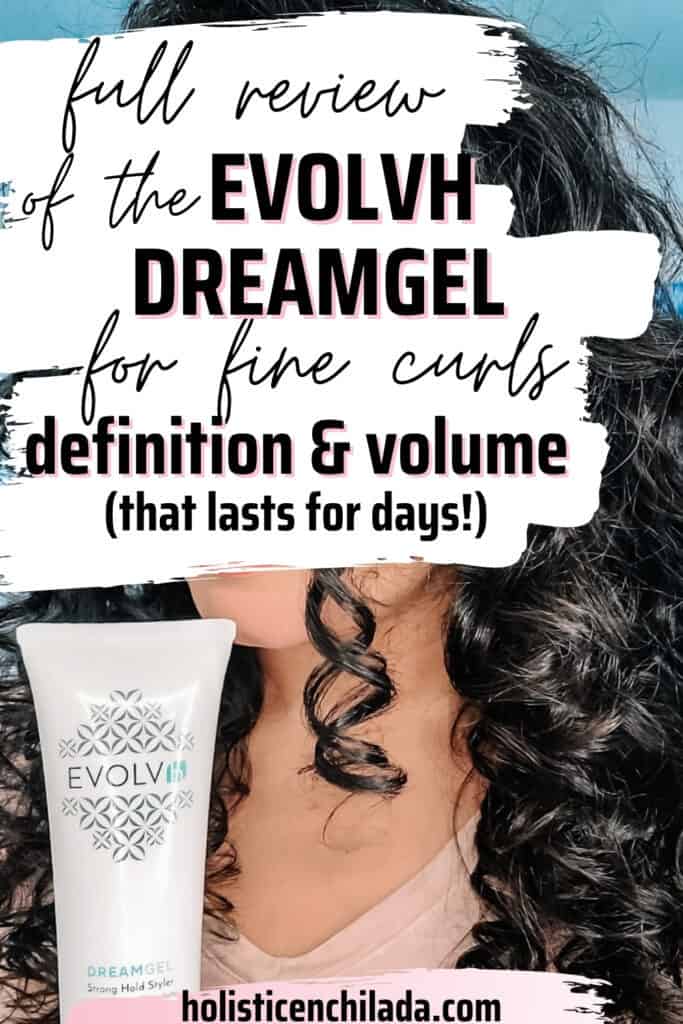 If you want help with embracing your naturally wavy or curly hair, you can join my FREE email course and download my FREE pdf guide, THE QUICK START GUIDE TO MASTERING YOUR CURLS, full of everything you need to know to get started and bring out your beautiful waves and curls.