Natural Mother's Day Gift Ideas
This post may contain affiliate links, and I will earn a commission if you purchase through these links. Please read the disclosure policy for more details.
Mother's Day is quickly approaching so I've rounded up a bunch of natural Mother's Day gift ideas to help you find something for the moms in your life.
I've been asked what I want and to be completely honest, all I want is some quality alone time like a spa day. Since that's out of my budget, I've gathered some more affordable ideas that I love and know most other moms will as well.
Natural Beauty Gifts
Petit Vour subscription ($18+) – This is great for the mom who is into skincare and makeup. It's only $18 a month and you can cancel at any time, but you can also gift a 3 month subscription for $54. The box contains $45-$60 of clean, cruelty-free skincare and makeup products. It is my favorite beauty box because you get luxury products at an affordable price. So if spa days are too expensive, she can have her own mini spa days with the products from these boxes. Use code HE25 to get 25% off your first box!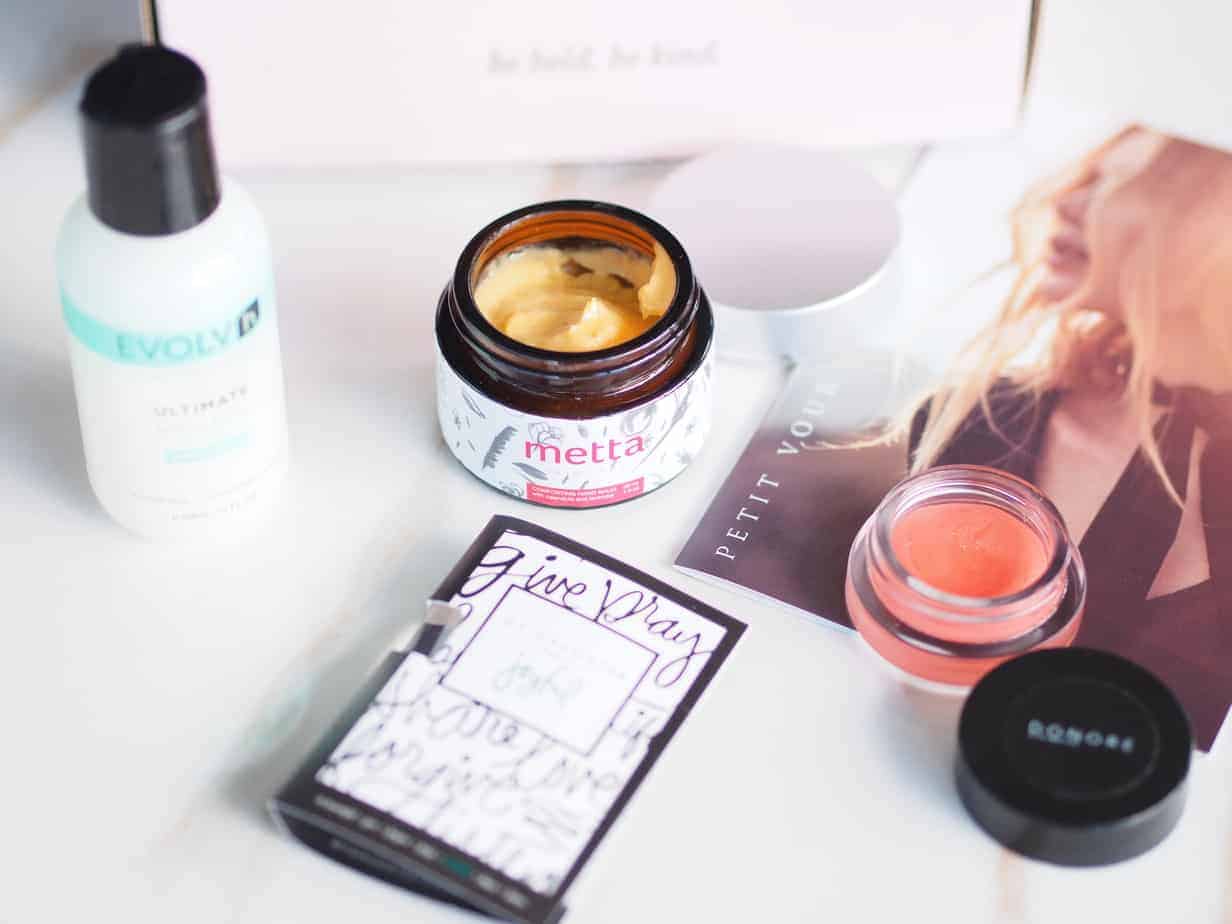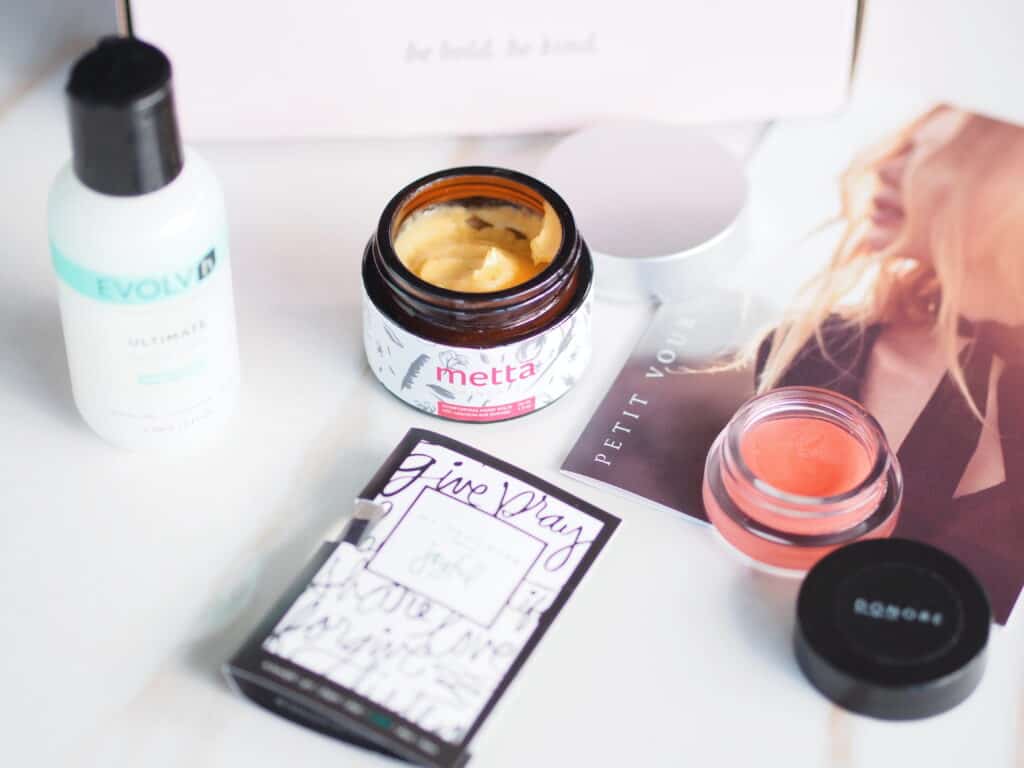 The Detox Market has a whole section of gifts under $25 and gifts under $50 for the mom who loves makeup and skincare. Credo Beauty also has gift ideas and sets broken down by budget.
Henne Lip Mask ($37) – This is the solution to dry lips. A moisturizing mask with rave reviews for soft, supple lips even for those who suffer from dry, cracked lips and claim nothing else has worked.
Leahlani Skincare Honey Love ($52) exfoliating mask (my favorite), Meli Glow ($52) illuminating mask, or the popular Mermaid Mask ($38). All of the Leahlani products are amazing and the scents really transport you to Hawaii. Honey Love gives you the smoothest skin and the Meli Glow will have your skin glowing. Did I mention they smell amazing?!
GingerChi GuaSha tool – Gua sha is all the rage lately because it's such an effective facial massage to help perk up your skin, which every woman would love. It's under $15 and can be used with any serum to help relax and improve skin.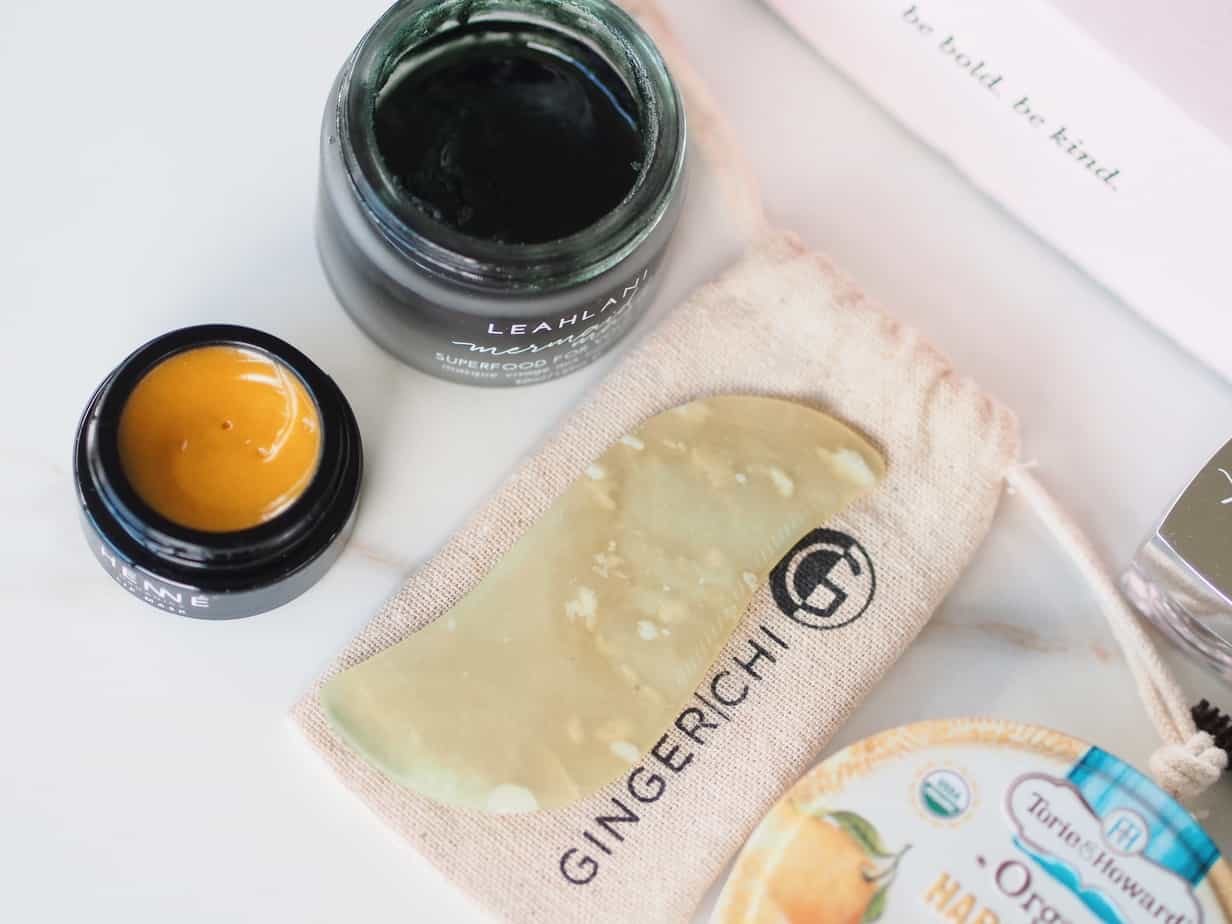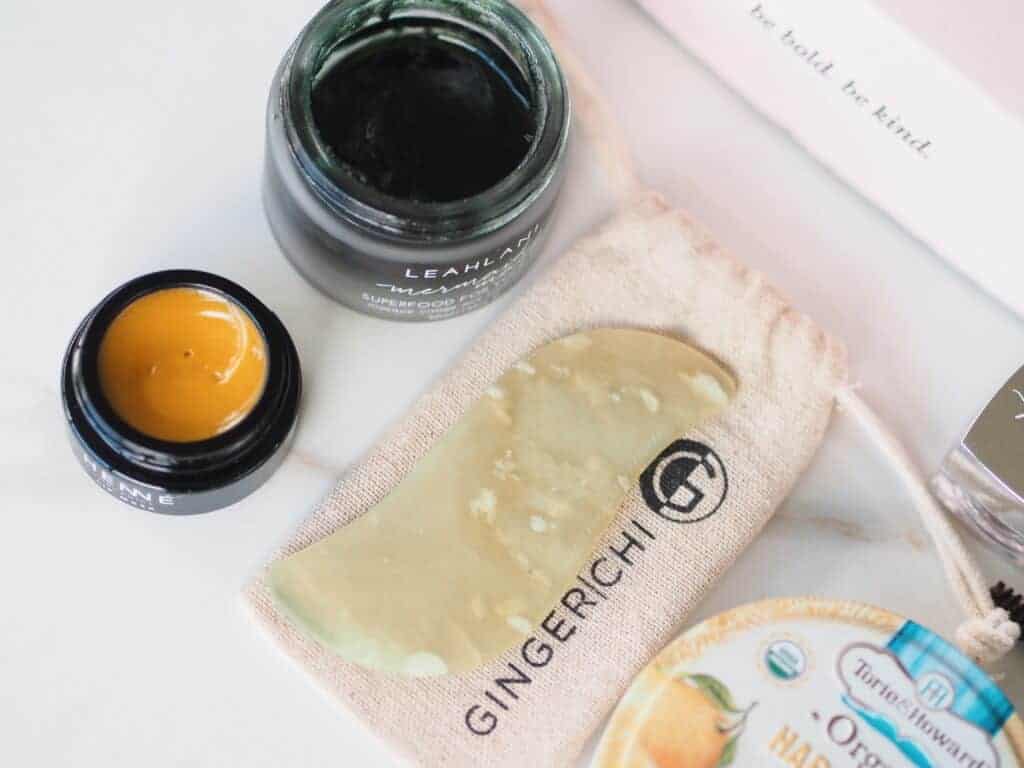 Plume brow pomade ($42), lash curler ($21) serum ($95) – These products are formulated to help brows and lashes fill in and what woman doesn't want that! They also make the best lash curler there is! Use my code HOLISTIC35 for 35% off!
Clean Essentials Kit from Follain ($25) – This set includes 4 products you need for a clean skincare routine. Includes a facial cleanser, toner, moisturizer, and body soap. Use code ref_holisticenchilada for 15% off.
Pretty In Pink Lip Kit from Follain ($25) – This is such a cute lip care kit that has a $52 value. It includes a rose lip polish and hydrating lip whip for soft, supple lips. Use code ref_holisticenchilada for 15% off.
Radiant Skin Duo from Follain ($40) – A $73 value which includes a trial size Tata Harper regenerating cleanser and an SPF daily moisturizer in a canvas pouch. Use code ref_holisticenchilada for 15% off.
Caffeine Buzz Bright Eyes Set ($49) – This set from 100% Pure has a 5 pack of the best eye mask I've ever tried, along with their best-selling caffeine eye cream, and a mug.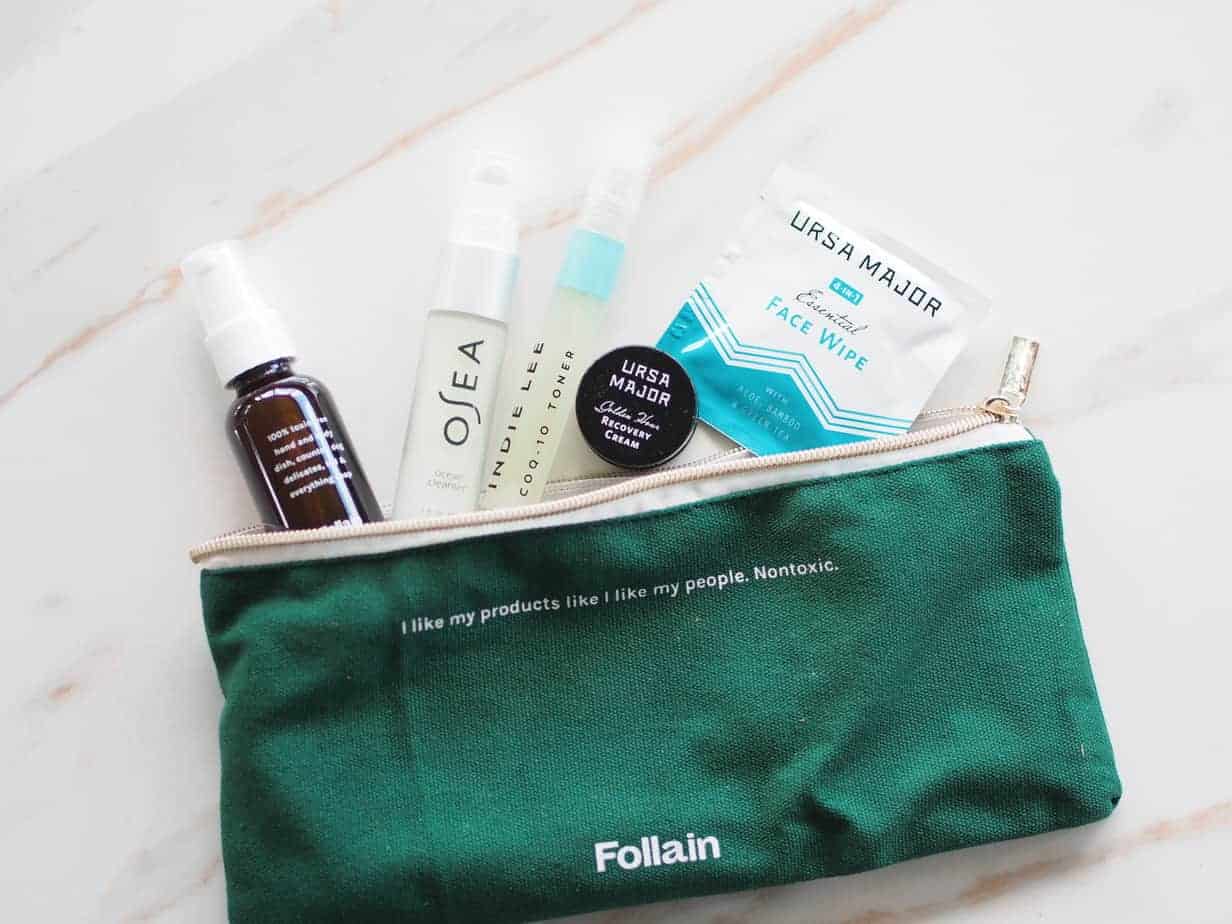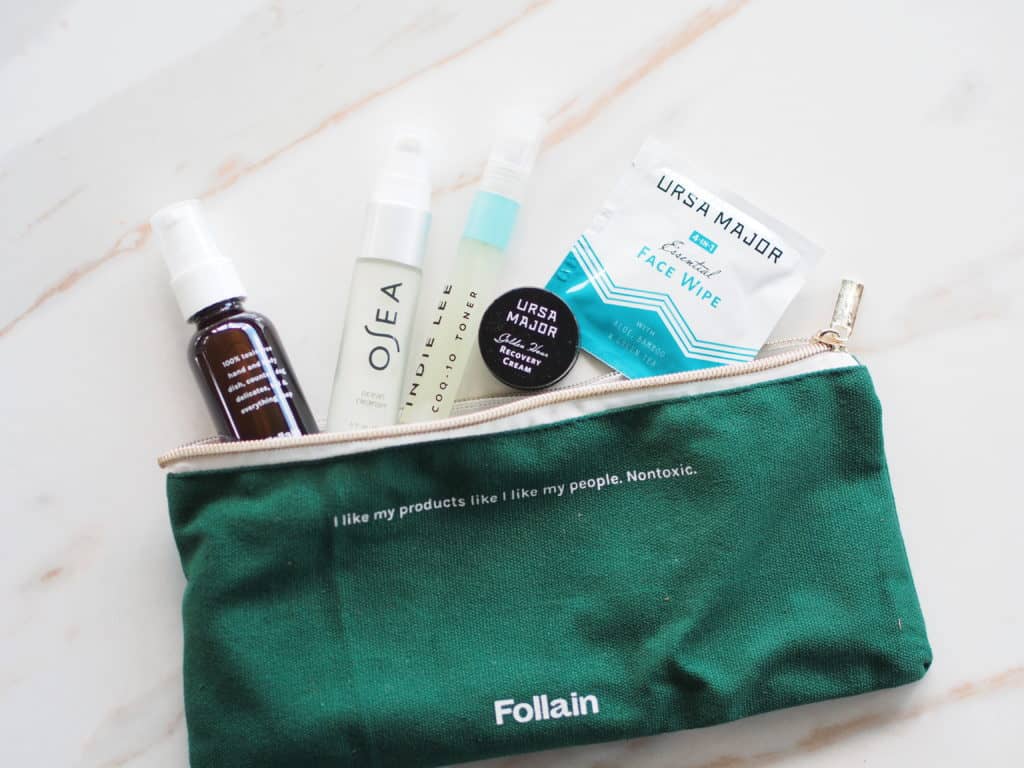 Lily Lolo Laid Bare eye palette ($34) – These are my favorite eye shadow palettes! This one is a great collection of neutrals that can be used to create daytime and nighttime looks.
OSEA Gigartina Therapy Bath ($48) – This relaxing seaweed bath leaves your skin soft and supple. The added benefit of aromatherapy helps relieve tension.
Credo's Discovery Set ($45) – A $102 value with 6 deluxe and full size products including some of their bestsellers. It's a good mix of natural skincare and makeup.
Evolvh Haircare Discovery Kits ($34-$40) – You all know this is my absolute favorite hair care brand and they have something for everyone. These kits contain 4 trial size products (2 ounces) and they have kits for color treated hair, curly hair, dry hair, wavy hair, damaged hair, and hair that needs volume.
Petite Histoire perfume sampler ($15) – This is my favorite perfume brand. These scents are all so sexy and unique. They start off a bit strong but then soften and linger throughout the day. It's just the right amount of scent, and perfect for date nights.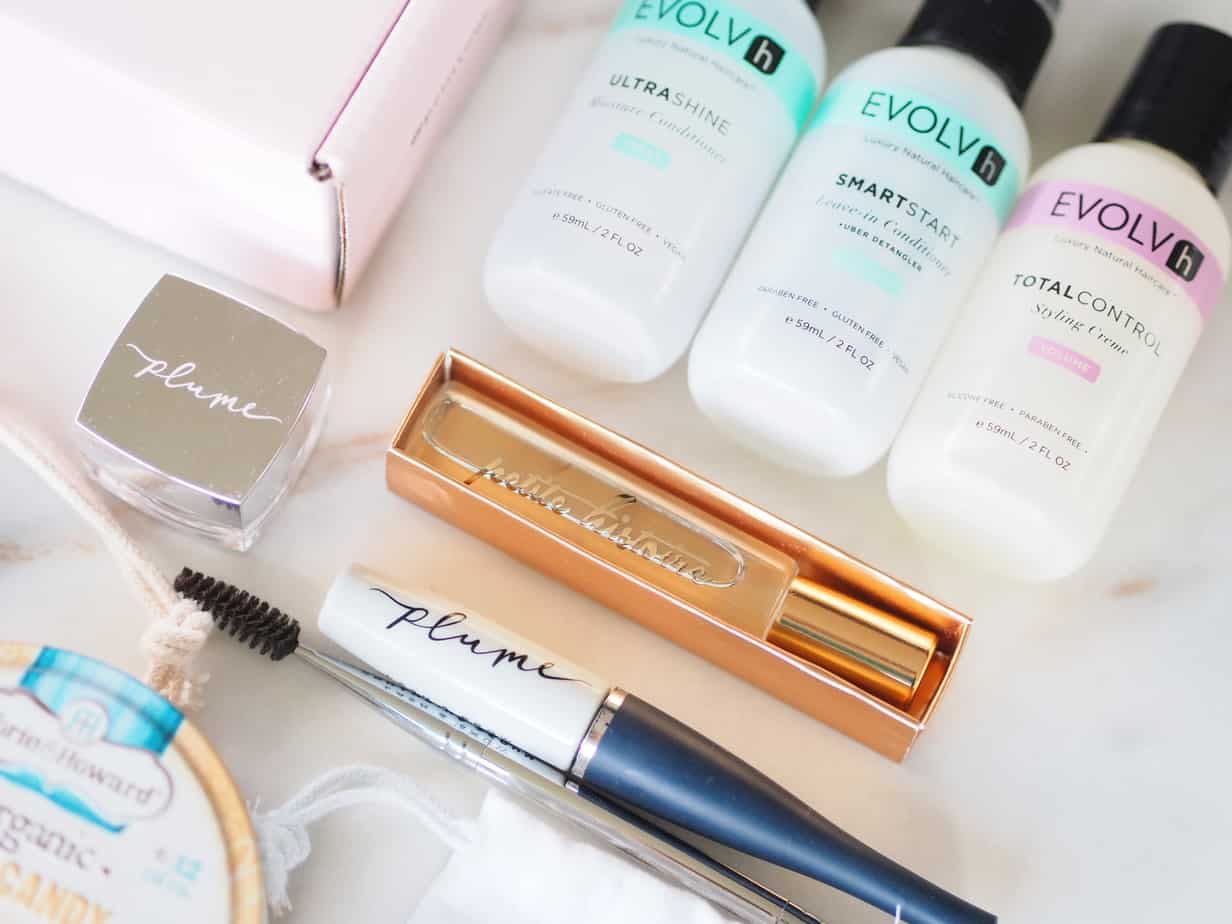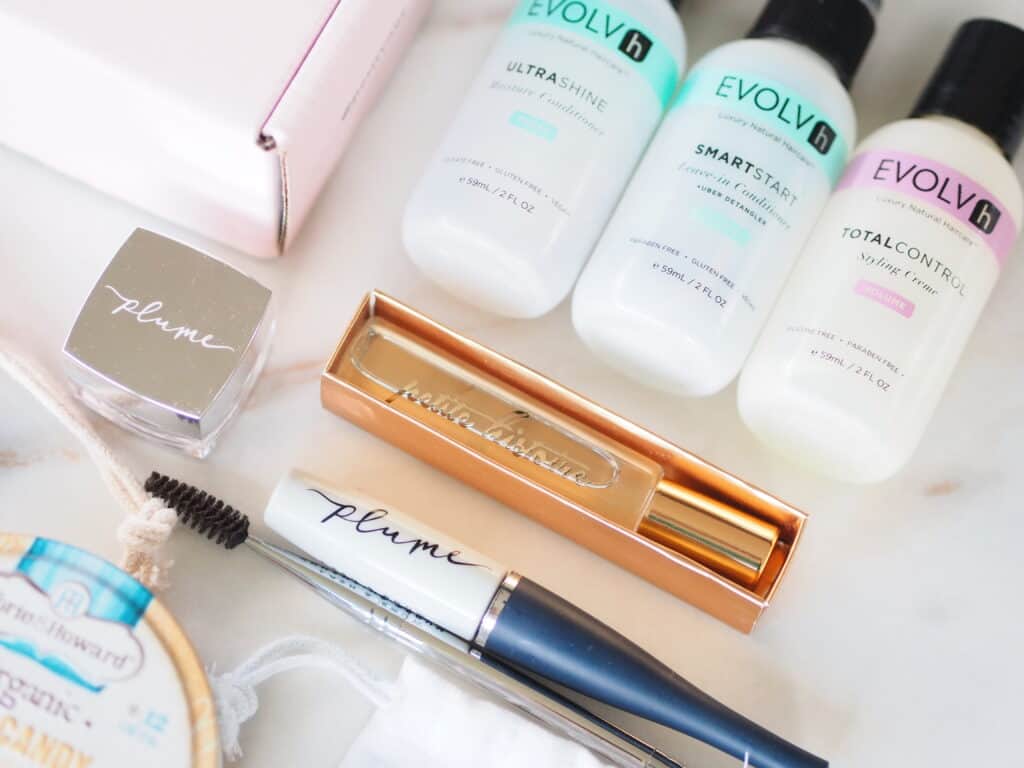 Eco-friendly Accessories & Clothing Gifts
Machete Jewelry has some beautiful eco-friendly pieces at different price ranges. My favorite is their tortoiseshell hoops.
Pact Wear clothing – Made with fair trade organic cotton and always affordable! They have lots of everyday basics including underwear.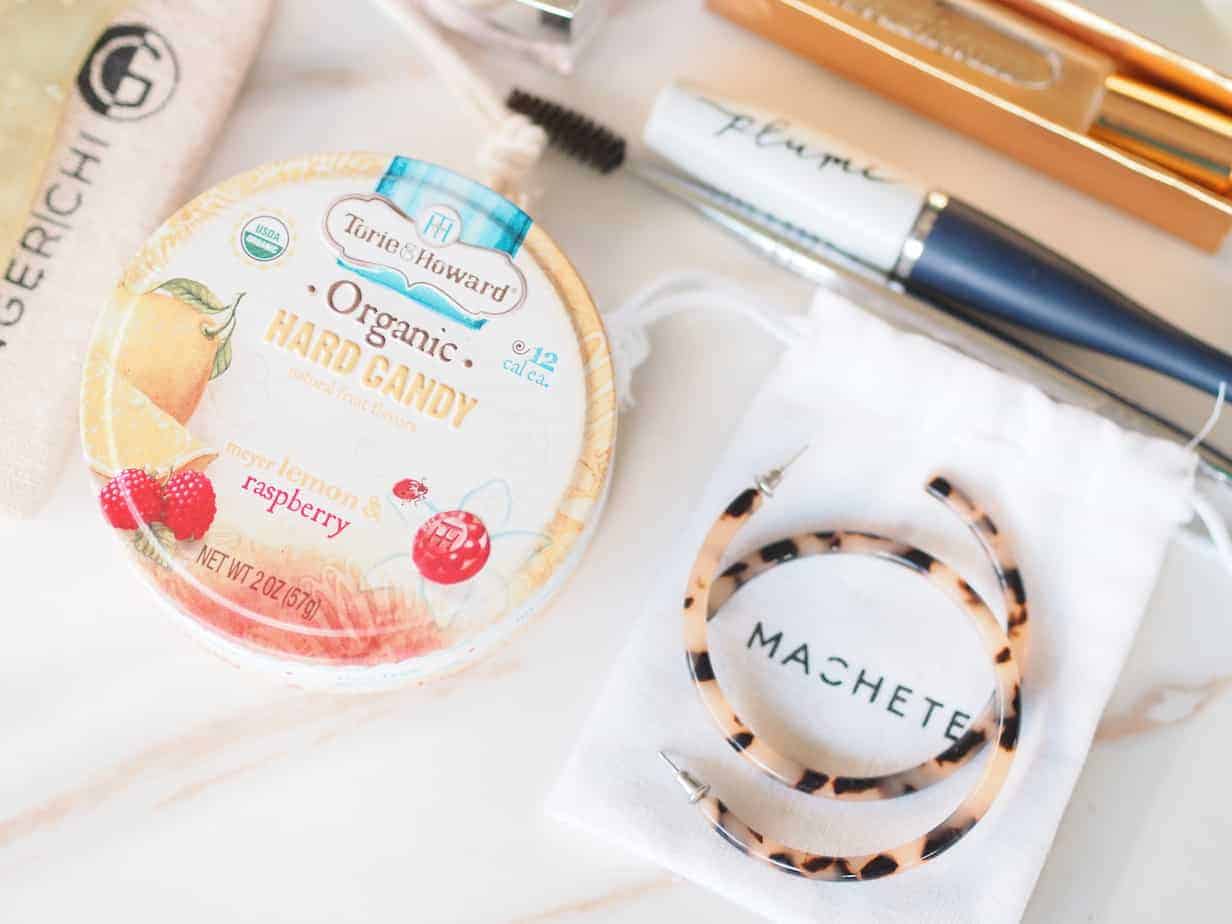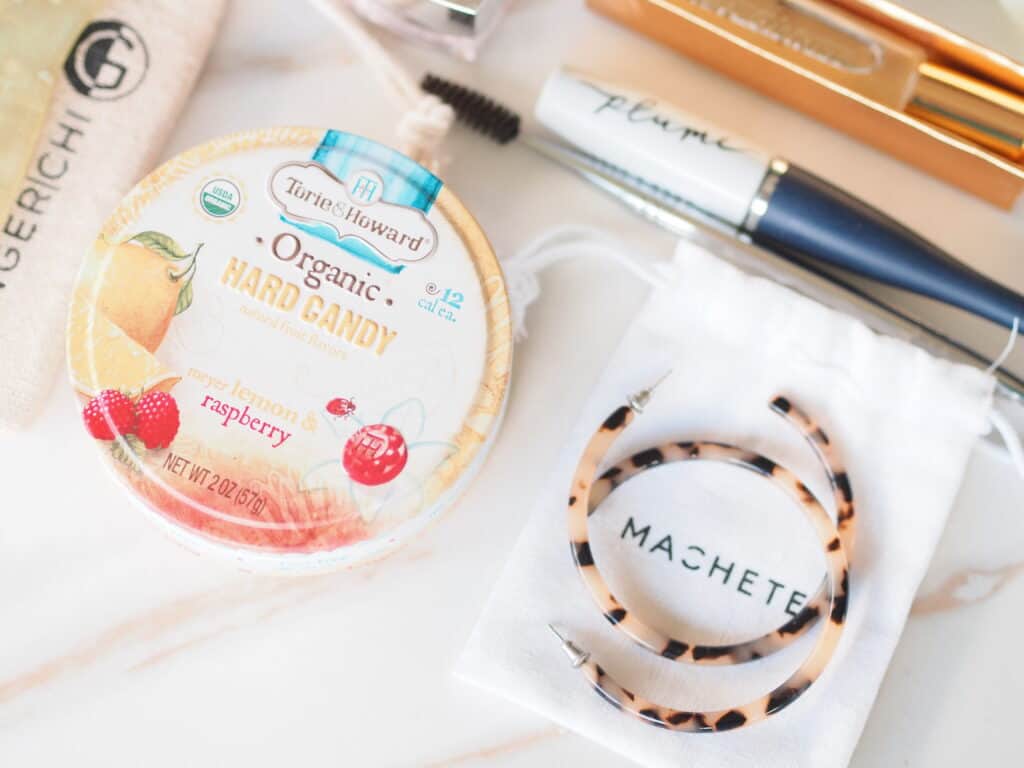 Natural Home Gifts
Silk pillowcase – Not only is it amazing to sleep on a silk pillowcase, but they also help prevent wrinkles and frizzing! This is the pillowcase I use because it's only silk on one side making it affordable. This brand also makes other silk products like robes and pajamas.
Huut – Huut makes bed sheets and towels from sustainable cotton and they have an organic line. Sign up for their newsletter and get 20% off your purchase. I always love having a new, clean set of organic sheets and knowing I'm not sleeping in any toxic chemicals.
Minted Calendar – My grandma loves getting a custom calendar every year for Christmas with all her family included in the photos and birthdays. This is such an affordable but meaningful gift most moms will love. They offer 20% off if you sign up for their newsletter.
Dry Farm Wines box ($88) – Clean wine delivered right to your door! Low in sugar and alcohol to reduce hangover effects, and organically grown on small family farms. It doesn't get better than that!
Healthy candy and chocolate from Vitacost ($5+) – They deliver 2 days after you place your order so there is still plenty of time. This is where I get all my treats from and my favorite is definitely Justin's dark chocolate peanut butter cups! They also have healthier versions of m&m's, starburst, gummies, and lots more.
If you found this post helpful please pin and share!