Valentine's Day
Valentine's Day is such a polarizing holiday. Some people love it, and others HATE it.
I don't really care for it myself. But I am a hippie. I think that most current holidays are excuses retailers use to promote our hyper-consumerist culture. My idea of a good time with my husband does not involve sitting in a crowded restaurant, eating and drinking overpriced food, and exchanging expensive gifts. Although I know for some this does sound like a great time, it's just not my thing. But that's for another blog post.
Valentine's Day is a "holiday" all about love, that stirs up all kinds of negative emotions and causes stress to many.
You are expected to give meaningful gifts, show everyone around you that you love them, give flowers and chocolates, or buy candies and valentine's for your kids or friends.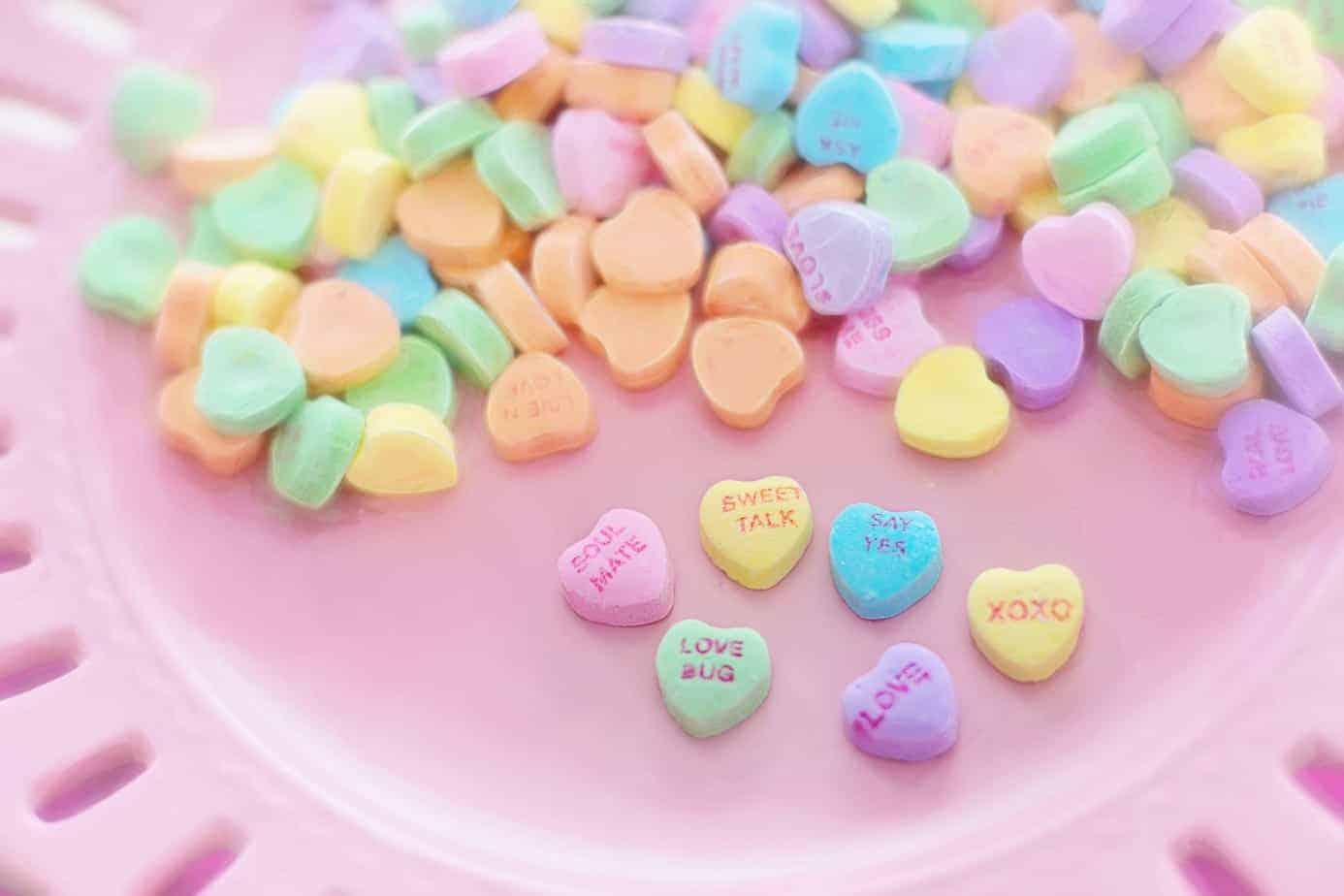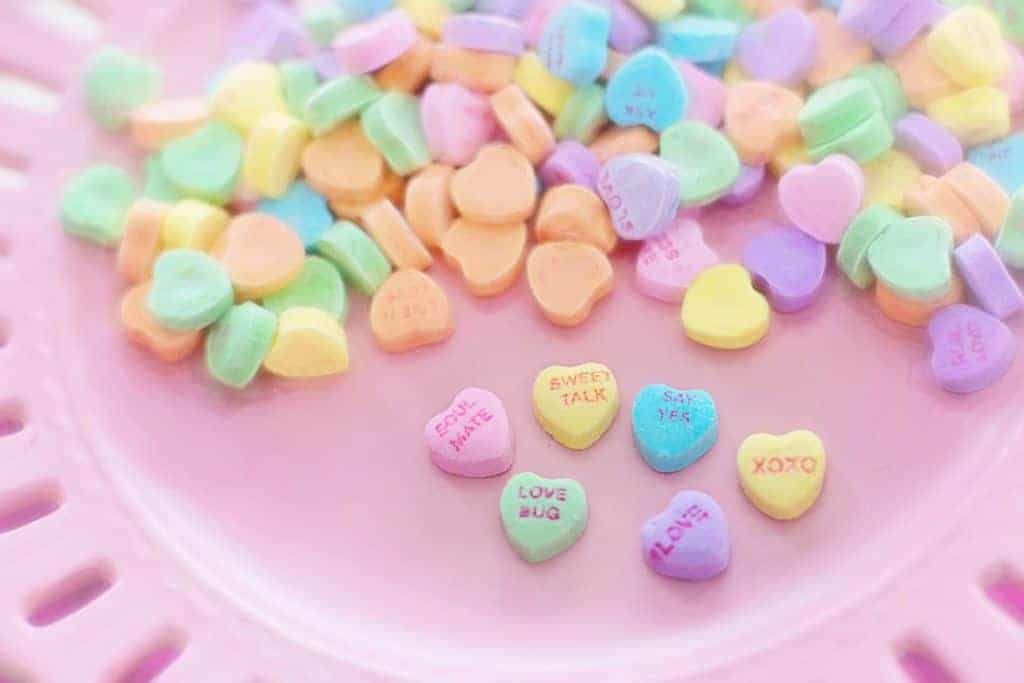 We spend a lot of time showing OTHERS that we love them, but on this "holiday", do you love yourself?
Whether you're the type to go the classic route and have a romantic dinner with someone and expect a bouquet of flowers to be delivered to you during the day, or you're more like me and enjoy a more relaxed day without the frills, you still need to include yourself.
On the day of love, you should be doing at least one thing for yourself.
Eat whatever you want. Have that amazing dessert. Wear something that makes you feel amazing. Spend time with whomever you want to. Plan something that is actually fun for you. Pamper yourself for a few minutes before going out. Have a glass of wine to yourself, while listening to music you really enjoy. Take a long bath. Spend time working on a hobby. Read for a few minutes. Take a nap.
Do something for YOU. It can be something that only takes a few minutes, or the whole evening. The point is to also love yourself. It's free, and it can make you feel like a million bucks, especially if you've been neglecting yourself for a while.
Self-care is something that most people do not prioritize, but it is essential for a healthy mental state.
Moms are especially guilty of this. We spend ALL our time thinking about our family, mainly the kids. We scrap time alone, child free time with other adults, going on dates, working out, getting enough sleep, and spending time on hobbies because we are so focused on our family and what THEY need.
But you will burn out at some point, if you don't nourish yourself, and Valentine's Day is a good day to practice a little self-care, even if you don't have a lot of time or a baby sitter.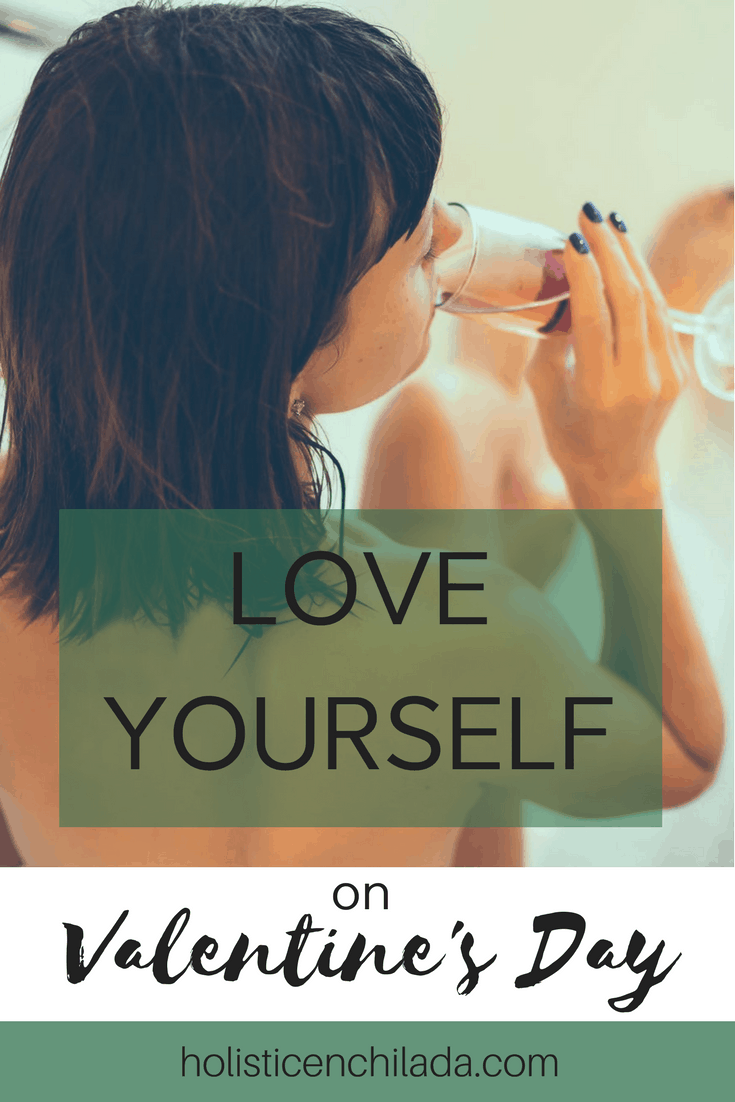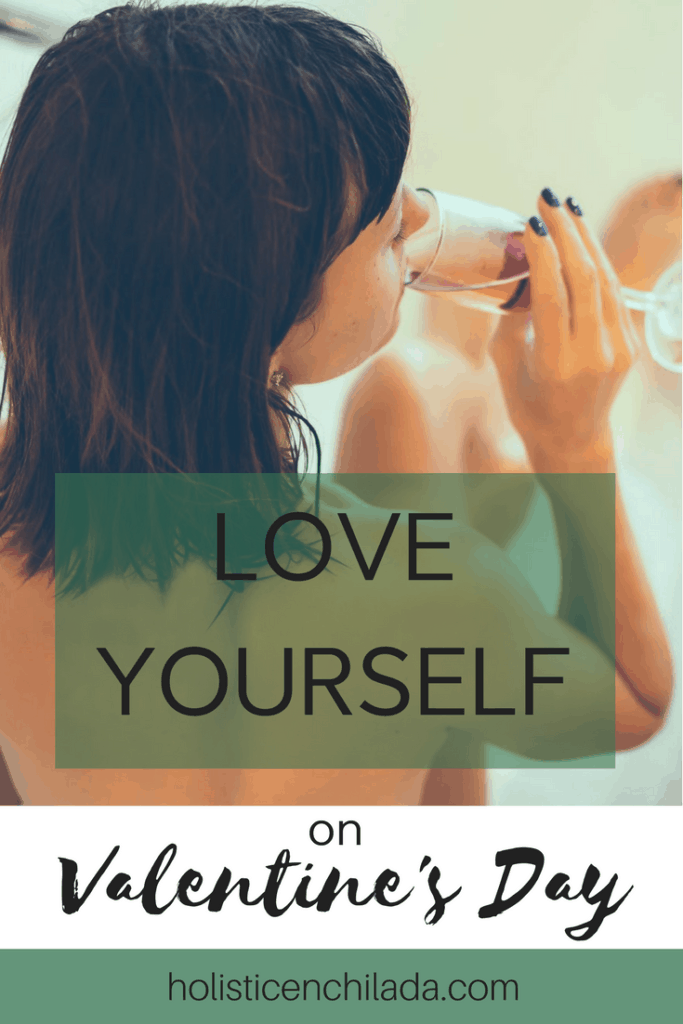 Here are a few self love quotes to get you started:
"You yourself, as much as anybody in the entire universe, deserve your love and affection"

 – Buddha

"Don't sacrifice yourself too much, because if you sacrifice too much there's nothing else you can give and nobody will care for you." – Karl Lagerfeld

"Love yourself first and everything else falls into line. You really have to love yourself to get anything done in this world."

– Lucille Ball

"You have been criticizing yourself for years, and it hasn't worked. Try approving of yourself and see what happens."
– Louise L. Hay

"To love oneself is the beginning of a life-long romance"
– Oscar Wilde

"When you recover or discover something that nourishes your soul and brings joy, care enough about yourself to make room for it in your life."
– Jean Shinoda Bolen

"A healthy self-love means we have no compulsion to justify to ourselves or others why we take vacations, why we sleep late, why we buy new shoes, why we spoil ourselves from time to time. We feel comfortable doing things which add quality and beauty to life."
– Andrew Matthews

"When I loved myself enough, I began leaving whatever wasn't healthy. This meant people, jobs, my own beliefs and habits – anything that kept me small.  My judgement called it disloyal. Now I see it as self-loving."
– Kim McMillen

"The best day of your life is the one on which you decide your life is your own. No apologies or excuses. No one to lean on, rely on, or blame. The gift is yours – it is an amazing journey – and you alone are responsible for the quality of it. This is the day your life really begins."
– Bob Moawad

"Do something every day that is loving toward your body and gives you the opportunity to enjoy the sensations of your body."–  Golda Poretsky
Now go on and do something for yourself – you deserve it!