Copper Hair Color Dye: Everything You Need to Know
This post may contain affiliate links, and I will earn a commission if you purchase through these links. Please read the disclosure policy for more details.
Are you tired of your current hair color? Bored of brown or blonde hair? Why not go for something completely different and embrace the copper hair color trend!
Celebs like Lizzo, Zendaya and Jessica Chastain have helped to make copper even more popular recently. This vibrant color will surely turn heads, but you might be unsure about introducing brighter tones to your look.
If so, don't worry – copper hair dye comes in so many shades that there is sure to be one that suits you perfectly.
It's unusual for anyone to have copper as their natural hair color, but luckily it's easy to achieve it with the help of hair dye.
This guide will explain what copper hair is, the factors you need to consider before you go red, and how to give your copper locks extra staying power.
And we'll also round up the best copper hair dye for each shade to give you some gorgeous hair color ideas!
Top Picks for Copper Hair Dye
IN a hurry? These are our top 3 picks for copper color hair dye.
What Is Copper Hair Color?
Copper is part of the metallic trend for hair shades, and is on the warmer side of red with an orange and yellow base. It's brighter and sassier than auburn but less intense than true red hair colors.
Generally, copper hair colors will have a blend of red, orange, and gold tones. But each skin tone will suit different shades of copper, ranging from a deep copper auburn to a light copper gold.
There really is a shade to suit everyone, which is one reason why it's so popular in hair salons.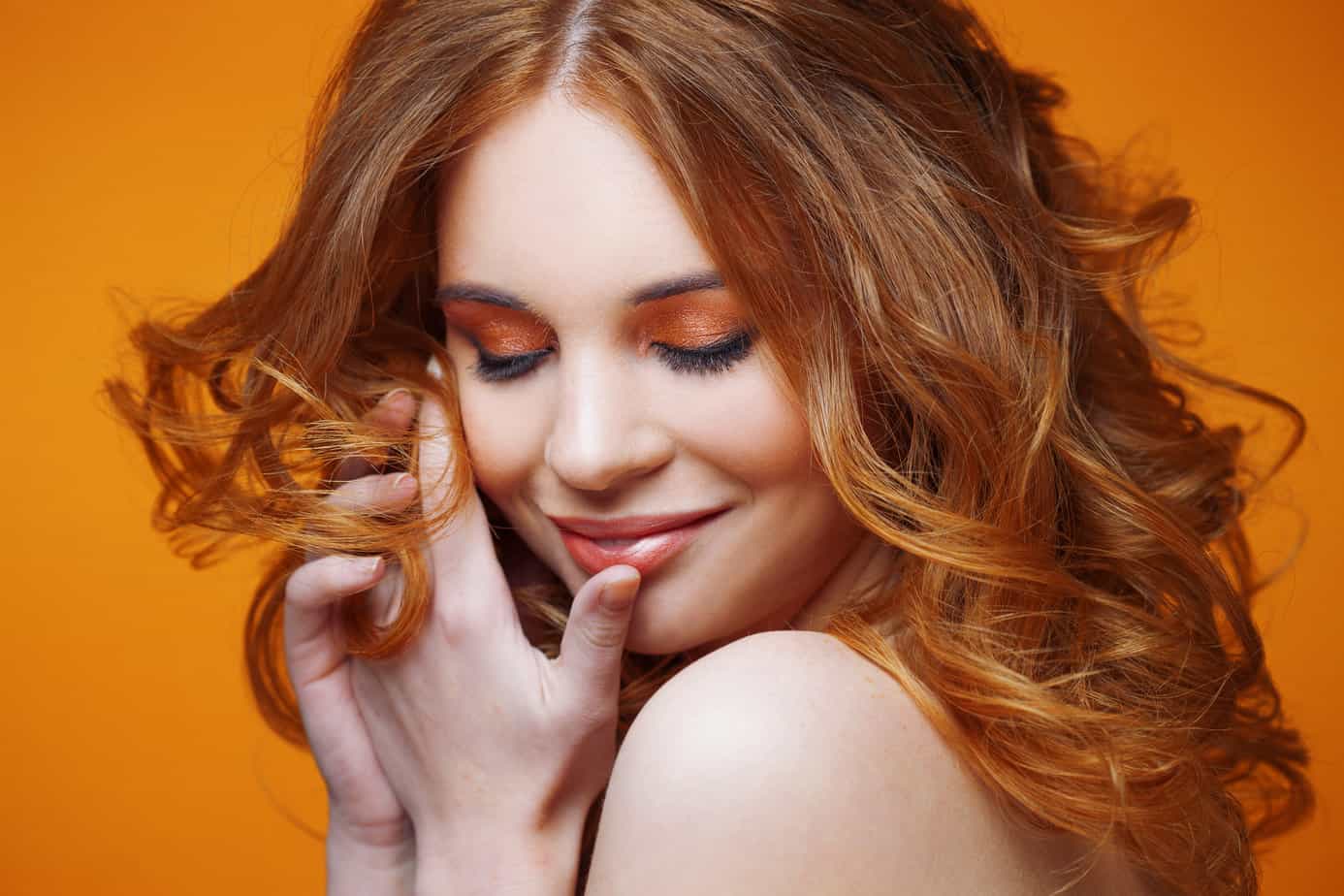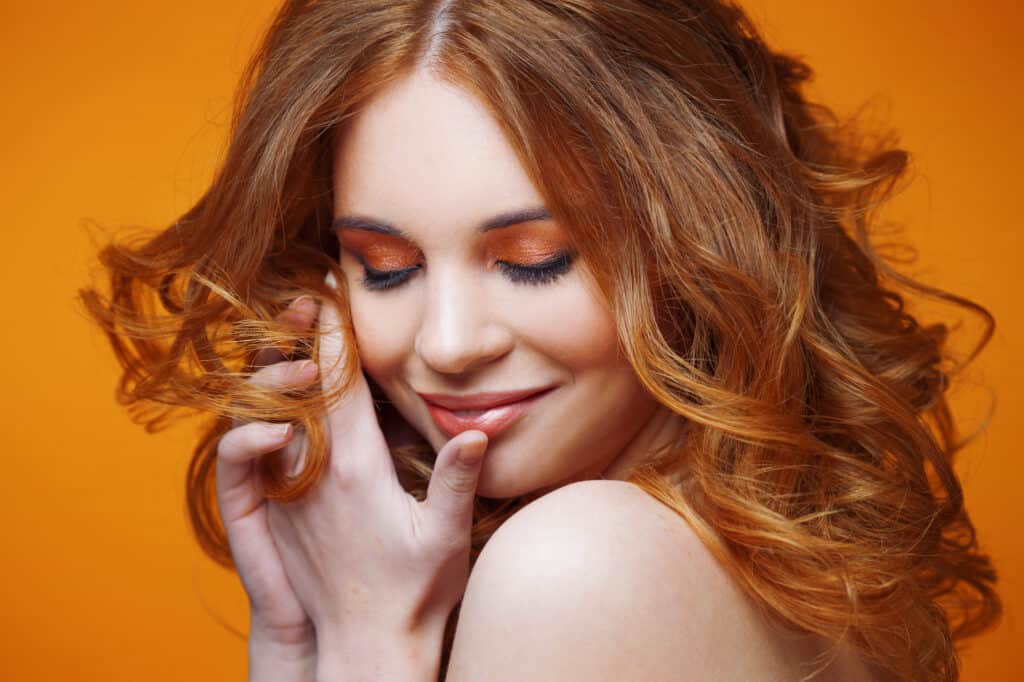 How Long Does Permanent Copper Hair Dye Last?
Permanent copper hair dye needs to be touched up every few weeks to fill in the roots and keep the overall color looking bright and vibrant.
A permanent hair color will generally last between four and six weeks, or even up to eight weeks. How long it lasts will depend on factors like your hair type and hair care routine.
Achieving Copper Color
Dying your hair red makes a dramatic change to your appearance, so it's something you should consider carefully before you make the leap.
If you're feeling nervous about going 100% copper, you could experiment with a few highlights, dye the underlayers of your hair, or try a copper glaze on blonde or balayage hair.
Here are a few factors to take into consideration when you're thinking of embracing the copper trend:
Determine Your Budget
Changing your hair color always comes at a cost, and vivid copper shades look best when they're fresh and vibrant. So it's important to be sure that you can afford to maintain the copper hair color you're dreaming of.
If you opt for all-over copper hair tones, you'll need a root touch-up every four to six weeks. If that doesn't sound possible, you could try having balayage and then applying a soft copper glaze over it.
Find A Hair Stylist or Salon
Making a dramatic color change can put a lot of stress on your hair, and it's essential to find an experienced hair colorist who you can trust with your locks.
Personal recommendations are best, so try asking friends who have changed hair color recently. Or you could look online for a salon and colorist with great recent reviews.
Consult Your Stylist
It's a good idea to book a color consultation before you take the plunge.
Take some time to talk through the different hair color ideas they suggest, until you find one that you love and will look great on you.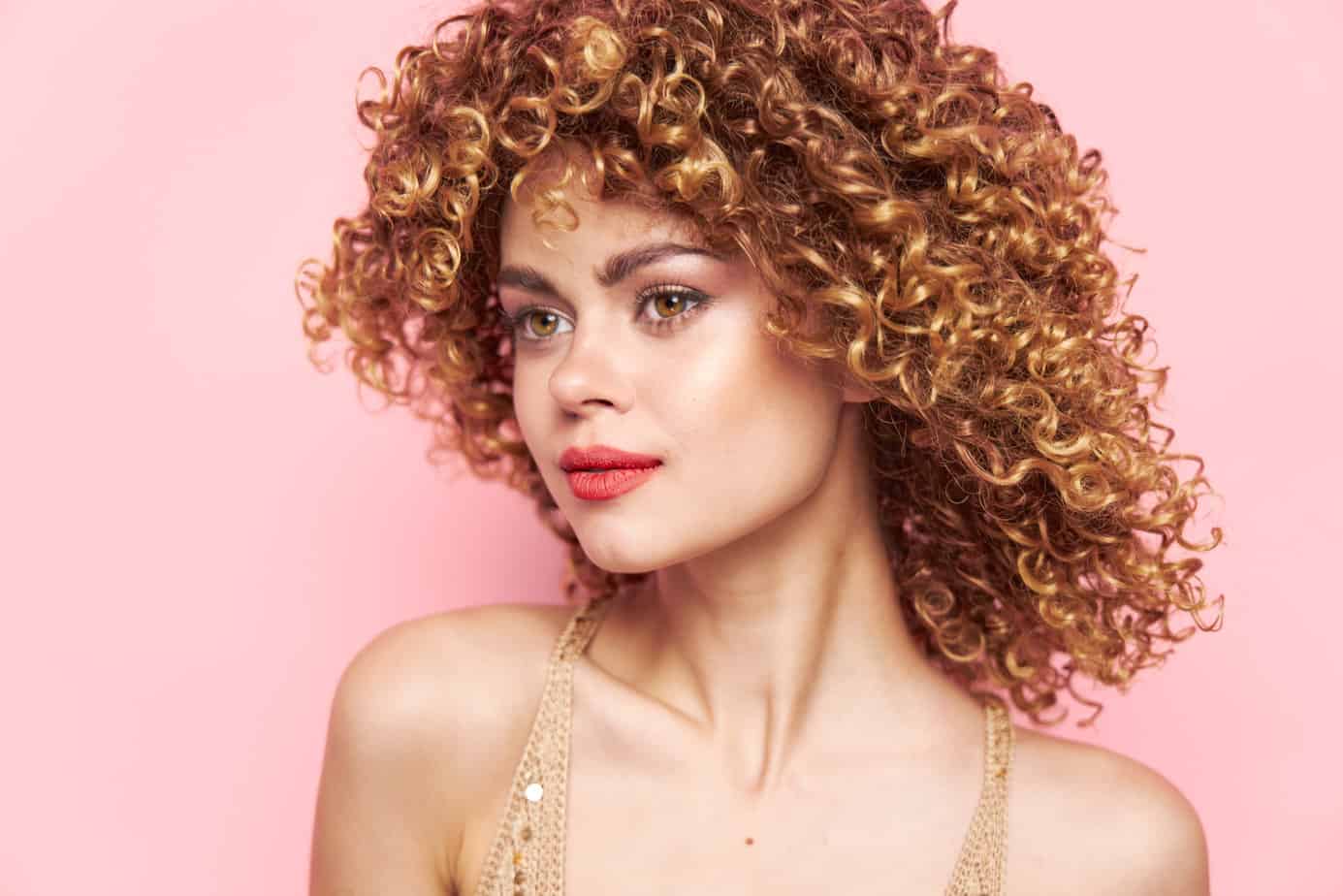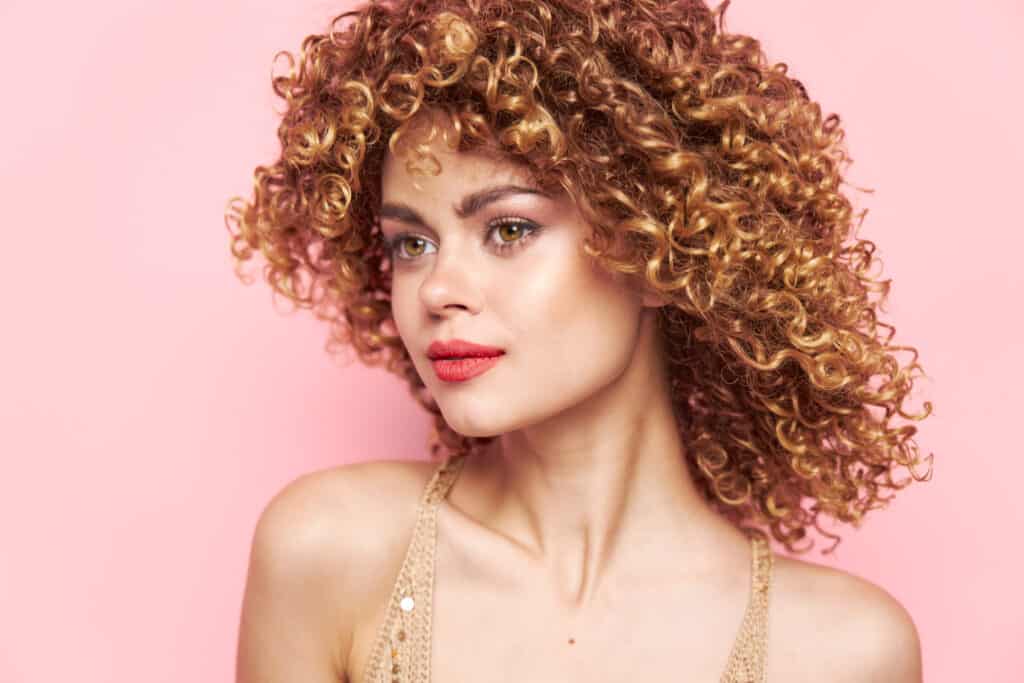 Choosing A Copper Color Tone
There's a massive choice of color tones in the copper family, so take time to find the right shade for your coloring and personal style. You can always experiment with variations of shade until you find your perfect copper tone!
Here are a few tips to help you make your choice:
Current Hair Color and Condition
Dark hair will probably need to be lightened before applying a rich copper dye, and this is best left to an experienced hair professional.
If you've already used hair colors, perms, or relaxants, it's vital to consider the condition of your hair before subjecting it to more chemical stress. You should leave at least a month after perming your hair before you apply color.
Your Skin's Undertone
It's essential to consider your skin tone if you want to choose the copper tone that suits you best:
Cool Tones: A skin tone with pink and blue undertones will look best with a muted copper shade that has hints of gold.
Warm Tones: If your skin tone has peachy, golden undertones, you can choose from most copper shades – lucky you!
Olive Tones: Copper isn't ideal against the green/gray undertones of olive skin tones, but darker brown/copper tones will look better than red/copper shades.
Temporary or Permanent?
You can experiment with a temporary or semi/demi-permanent hair color if your hair is blonde or light brown.
If you have dark brown hair or black hair, you will need a permanent hair color that will lift your hair before adding copper tones.
THE Makeup You Usually Wear
After your color transformation, you may also need to update your makeup.
Copper locks look fantastic with eye shadows in vivid shades like emerald, aubergine, and teal, along with neutrals like taupe and stone.
Don't forget you may also need to lighten your eyebrow pencil so that your brows don't contrast too much.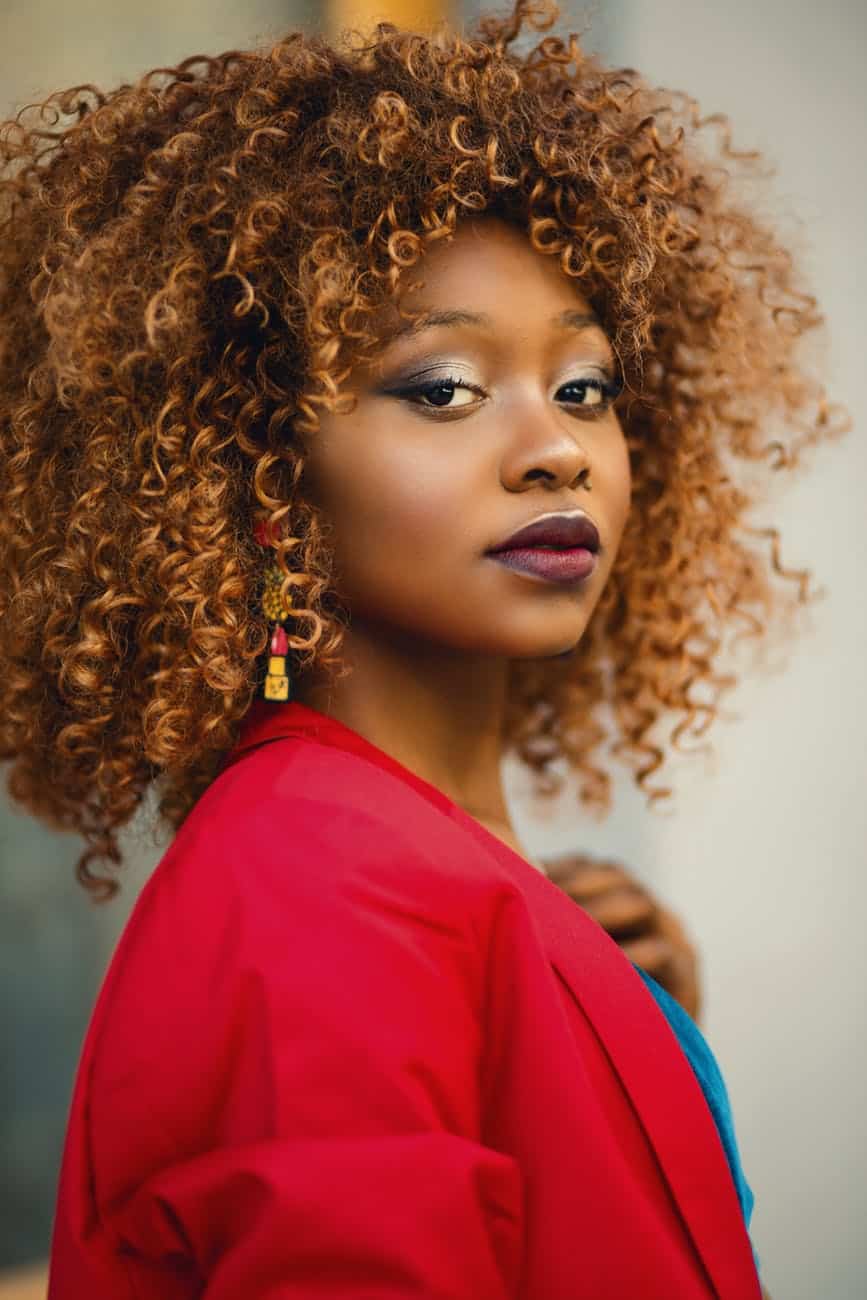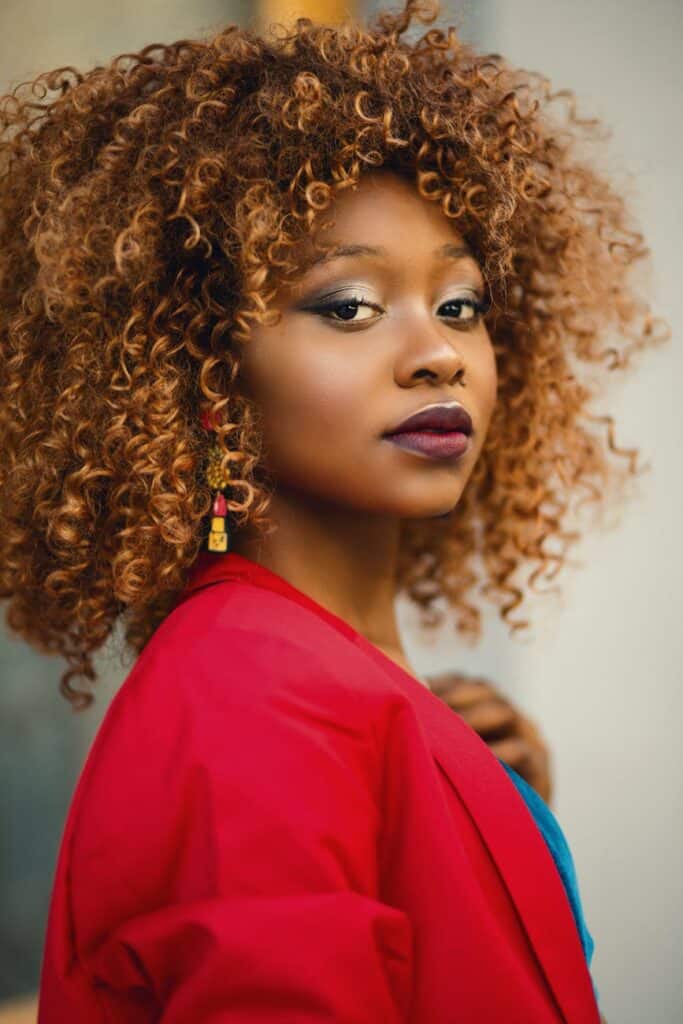 Protecting Dyed Copper Hair
Copper hair dyes should last four to six weeks before you need to touch up the roots. Copper dyes don't usually fade as quickly as other red hair colors, and you can do a few things to keep your color vibrant between visits to the salon.
Using a color-safe shampoo and conditioner like Nexxus Color Assure Shampoo and Conditioner for Color Treated Hair Color will give your color better staying power.
You can also use a hair mask like Arvazallia Hydrating Argan Oil Hair Mask weekly to keep your dyed hair soft and shiny.
It's better to avoid heat styling if possible. If you must use your blow dryer or hot styling tools, apply a heat protectant first.
Can You Get Copper Hair at Home?
Depending on your natural hair color, it's pretty simple to achieve this look at home.
If your hair is brown, you'll probably need to use a chemical lightener to lift your hair color before you apply the color.
If you have lighter hair, you can use a high-quality copper box dye, and an ammonia-free hair dye will be more gentle on your locks.
But if you are unsure, it's safer to go to a professional colorist to ensure great results.
Semi Permanent Copper Hair Color
If you're planning to dye your hair at home, using a semi-permanent copper box dye is less risky. The color will gradually fade out, so it's great if you aren't sure you want a long-term change.
Make sure you use a high-quality semi-permanent copper hair dye, like Adore Semi-Permanent Hair color in Cajun Spice, which contains no alcohol, peroxide, or ammonia.
If you have light hair, you could try a color-depositing conditioner like Keracolor Clenditioner Hair Dye, which gradually builds the color up with each use.
Strand Test
It's important to do a strand test before you color your hair at home, so that you're sure you like the color before you make a drastic change.
Just snip a few strands from the layers underneath and apply a little hair dye according to the instructions. When the color has developed, rinse the dye off, and you can see what your new color will look like.
Experts also recommend doing a skin patch test by putting a small amount of dye behind your ear or on your inner elbow. You should do this test 24 hours before you plan to color your hair to check that you aren't allergic to any of the ingredients.
The Best Copper Hair Dye For Every Shade
From light copper through orange copper to copper auburn, there are so many colors to choose from, it can be hard to know which to pick. So here are some hair color ideas to help you make up your mind:
1. Light Copper Hair Color
Herbatint Permanent Haircolor Gel in Light Copper is a subtle copper shade with warm golden reflections.
The Herbatint gel is an excellent choice if you are looking for an ammonia-free permanent hair dye.
We earn a commission if you make a purchase, at no additional cost to you.
2. Copper Blonde Hair Color
This is a gorgeous shade to choose if you have cool-toned skin. Pravana ChromaSilk Creme Hair Color in Copper-Blonde will give you rich, long-lasting color while nourishing your locks.
Chromasilk is parabens-free and enriched with pure silk and keratin to give fantastic softness and shine.
We earn a commission if you make a purchase, at no additional cost to you.
3. Medium Blonde Copper Hair Color
If you want a copper shade that's a little darker than copper-blonde, Schwarzkopf Igora Royal Hair Color in Medium Blonde Copper could be your perfect copper color. This permanent hair dye gives vibrant color and coverage.
We earn a commission if you make a purchase, at no additional cost to you.
4. True Copper Hair Color
Wella Color Charm Permanent Liquid Hair Color in Copper gives you a vibrant, true copper color with more conditioning than other brands.
Its Liquifuse technology allows the dye to penetrate and saturate the hair strands better for long-lasting, fade-resistant results.
We earn a commission if you make a purchase, at no additional cost to you.
5. Ginger Copper Hair Color
Add a little spice to your hair color with Clairol Nice'n Easy Permanent Hair Dye in Medium Reddish Blonde. It's on the lighter side of copper and only uses a mild 20-volume developer, so won't stress your locks too much.
We earn a commission if you make a purchase, at no additional cost to you.
6. Orange Copper Hair Color
If you want a bright copper orange hair dye that also looks after your locks, Keracolor Clenditioner Hair Dye in Copper could be the best copper hair dye for you.
It's a semi-permanent dye, so won't lighten your hair, but its color-depositing formula builds a gorgeous bright copper shade. Meanwhile keratin and other nourishing ingredients keep your hair soft.
We earn a commission if you make a purchase, at no additional cost to you.
7. Copper Auburn Hair Color
A copper-auburn shade is ideal if you have medium-neutral toned skin, and it's also a great way to transition to full-on copper.
Schwarzkopf Color Ultime Hair Color Cream in Light Copper Red promises long-lasting fade-resistant color and can be safely used on bleached hair.
We earn a commission if you make a purchase, at no additional cost to you.
8. Copper Bronze Hair Color
If you have textured hair, you can safely rock the copper hair trend with Clairol Professional Texture and Tones Permanent Hair Color in Cognac.
This nourishing hair color is safe for textured hair and gives a gorgeous rich copper/bronze tone, while jojoba and botanical extracts deeply condition your locks.
We earn a commission if you make a purchase, at no additional cost to you.
9. Fiery Copper Hair Color
If you're not sure you want to commit to a permanent color change, you'll love Adore Semi-Permanent Haircolor in Cajun Spice.
This fantastic semi-permanent dye starts to work in just 15 minutes and gives an eye-catching vivid copper color. It contains no alcohol, peroxide, or ammonia and is safe to use on processed hair.
We earn a commission if you make a purchase, at no additional cost to you.
10. Red Copper Hair Color
If you love your red hair but still want to embrace the copper trend, Garnier Nutrisse Ultra Color Nourishing Bold Permanent Hair Color Creme in Medium Copper Red will give you the best of both worlds.
It's a glossy, red-copper tone that looks amazing and is enriched with golden camelina oil and Vitamin E to leave your hair silky-soft.
11. Dark Copper Red Hair Color
Proving that there is a shade of copper for practically everyone, Vidal Sassoon Pro Series Hair Color in Dark Copper Red is a dark copper red hair dye that gives you gorgeous shiny color.
This hair dye comes with a HydraBlock color-preserving conditioner to give your dark color fantastic staying power.
We earn a commission if you make a purchase, at no additional cost to you.
12. Dark Copper Hair Color
If you'd like to avoid ammonia but still want a rich copper hair color, Garnier Hair Color Olia Ammonia-Free Brilliant Color in Dark Fire Ruby is perfect for you.
Its ammonia-free formulation contains a blend of oils that leave your hair feeling soft and hydrated.
We earn a commission if you make a purchase, at no additional cost to you.
The Best Toner for Copper Hair
If the color of your new copper hair is a little too intense, using a green toner can help to reduce the intensity because green lies opposite red on the color wheel.
Matrix Dark Envy toning shampoo will gradually deposit green pigment on your hair to tone down the red in your locks.
We earn a commission if you make a purchase, at no additional cost to you.
FAQs
If you still need more information about copper hair colors, here are the answers to some of your most common questions:
Can You Achieve Copper Hair With Dark Brown or Black Hair?
It's not difficult to take natural hair colors from black or dark brown to copper , but you'll need a permanent dye to achieve the transformation.
If you have dark dyed hair, you'll need to lighten your hair first before applying the copper color. So much chemical processing can lead to hair dryness, damage and breakage, so it's better to visit the salon instead of trying to do it yourself.
What Is the Difference Between Auburn vs Copper Hair?
Auburn hair has rich ginger, red and brown pigments with cooler blue undertones, while copper has a warmer orange/red tone with subtle golden tones.
Copper Hair Color: The Bottom Line
Now you have all the information you need before picking copper for your new hair color. You know the important factors to bear in mind, such as the cost and your skin tone, and the many shades of copper hair color you can choose from.
And because we've shared the best copper hair dyes, you have plenty of inspiration to help guide your choice. So now you're ready to rock the copper hair trend and stand out from the crowd!