A Comprehensive Guide to Using Wella T14
This post may contain affiliate links, and I will earn a commission if you purchase through these links. Please read the disclosure policy for more details.
Have you ever lightened your hair with bleach and found you're unhappy with the results? If you've noticed that your hair looks brassy and has orange undertones, you can correct this easily by using a toner.
Wella T14 permanent liquid hair toner is part of the Wella Color Charm range. It's designed to neutralize orange tones and give a pale ash-blonde tone to bleached hair.
In this guide, you'll learn the difference between Wella T14 and Wella T18, another popular product in the Wella Color Charm range. You'll also learn how to apply Wella toner T14 for the best results, how to choose the best product for your hair, and how to avoid damage from toners.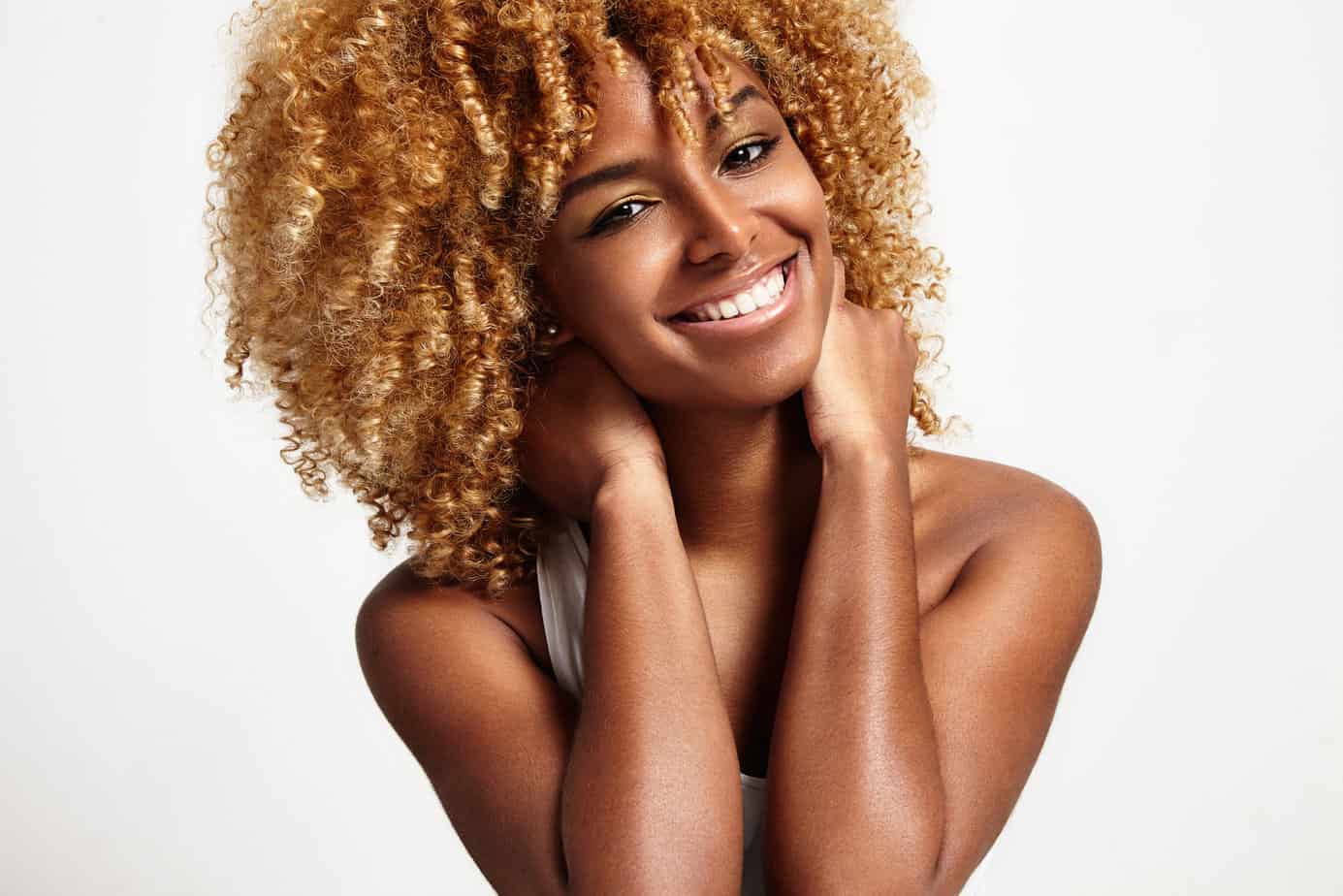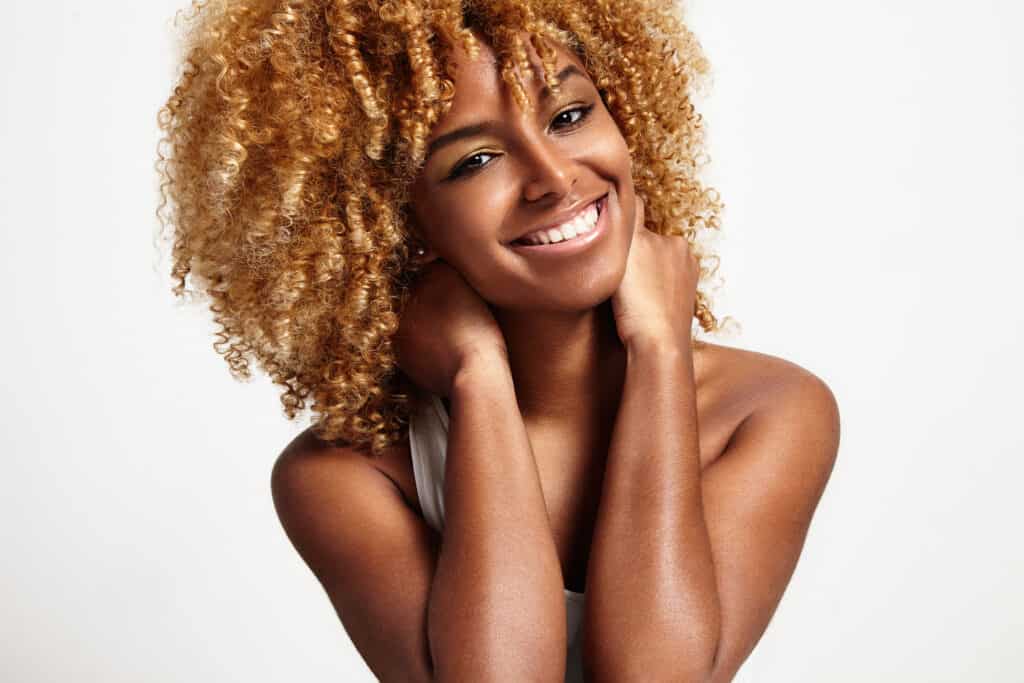 What Is a Wella Toner?
Colors opposite each other on the color wheel cancel each other out, so red cancels out green, and blue will cancel out orange.
A hair toner is a pigmented hair care product that uses this principle to help you cancel out unwanted undertones in bleached hair. Toners sometimes contain additional nourishing ingredients to help leave lightened hair soft and shiny.
Wella T14 is a permanent liquid hair toner that you mix with a developer and apply to damp hair. It penetrates the hair shaft and deposits color pigment, creating delicate shades of pale ash blonde and removing the brassiness associated with bleached hair.
Wella Toner Levels Chart
Wella offers a range of toners suitable for varying levels of hair color, which can cancel out unwanted warmth left by the lightening process


Choosing a Toner Level for Your Hair Color
The best toner for your hair color will depend on the undertones you want to neutralize and how light or dark your hair color is, which is known as the level. If your hair has orange undertones, you will need to use a Wella toner that has a blue base.
Wella toners are available in various shades:
T10, T14, T18, or T28 are suitable for pale ash-blonde hair
T11, T15, T27, or T35 work better on dark hair.
T14 Wella Toner
Wella T14 is a permanent liquid hair toner. Its Liquifuse technology saturates the hair shaft with blue-violet pigment to give you a cool, pale ash-blonde hair color. You will need to mix the toner with either a 10-volume or 20-volume developer, and the results can be seen in around 30 minutes.
Wella T14 is highly pigmented to deliver vibrant color that is exceptionally fade resistant.
We earn a commission if you make a purchase, at no additional cost to you.
How Wella T14 Works
Unlike purple shampoo, which deposits pigment on the surface of the hair strand, Wella T14 is a permanent toner. When mixed with a 10 or 20-volume developer and applied to lightened hair, it will deposit pigment inside the hair shaft, giving long-lasting results.
The blue-purple base of Wella T14 will neutralize any orange pigments left after lightening the hair with bleach.
Who Needs Wella T14 Toner
Wella T14 is designed to tone hair that has been pre-lightened to level 9 or higher.
Wella T14 will not give noticeable results on any hair color darker than level 9. You will need to lighten your hair again until it reaches the desired level, or choose a different toner.
It's also important to remember that T14 has a blue-violet base, so it will neutralize orange undertones. If your hair color has yellow undertones, you will get better results from a toner with a yellow base like Wella T18.
T14 Toner Damage Risks
Wella T14 Toner has to be mixed with a developer, so this means there is a risk of damage to your hair. If you already have bleach-damaged hair, the chemicals in the developer could make the condition even worse.
That's why it's recommended to use a mild 10-volume or 20-volume developer rather than one of the stronger developers like 30- or 40-volume.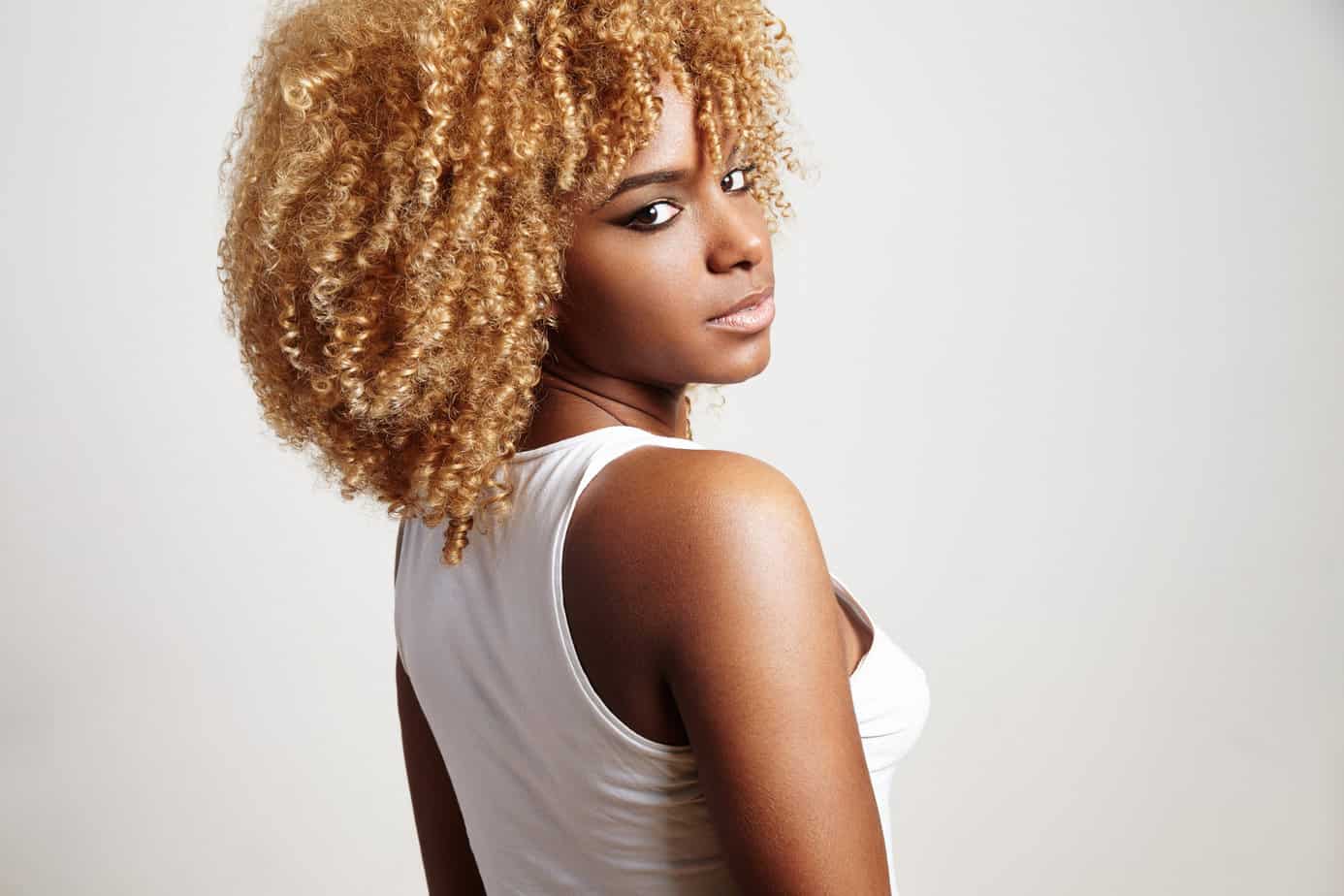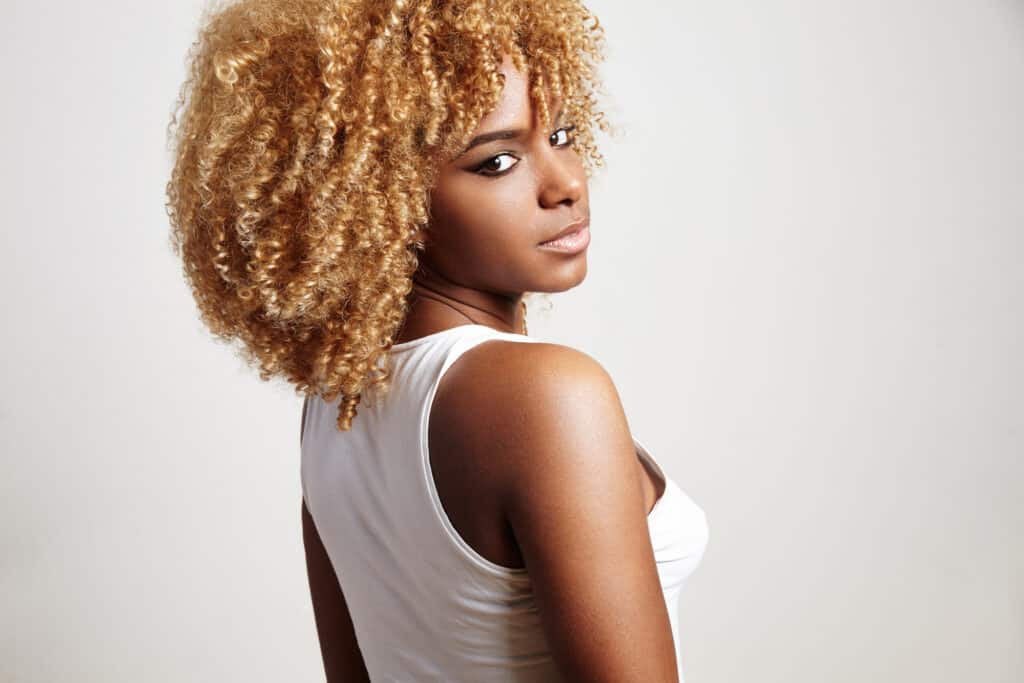 How to apply Wella T14
Before using Wella Color Charm T14, it's important to get all your equipment together and read the instructions carefully.
You should do a strand test to ensure that you're happy with the results you'll get. Experts also recommend doing a patch test 24 hours before you use a toner to check you aren't allergic to any ingredients.
If your hair has been damaged by bleach and breaks easily or feels brittle, it's better to wait until it's in better condition before using a toner. In the meantime, you can use regular deep conditioning treatments to improve your hair's condition.
Hair Prep
Bleach can leave hair more porous in some areas, which can give patchy toning results. Using a porosity equalizer like Roux Rejuvenating Porosity Control Corrector can even out your hair's porosity and give better results.
Wella toners should always be applied to towel dried hair, so once you've washed or dampened your hair, dry it gently with a microfiber towel.
Carefully comb your hair to detangle it, then separate it into 1-2 inch sections to ensure that every strand is saturated with the toner.
Mixing the Toner
Use a hair color applicator bottle or non-metallic bowl to mix two parts of developer with one part toner in a 1:2 ratio.
It's best to use a digital scale to be precise but don't worry too much if there's a little extra developer when you start mixing. It won't damage your locks but will weaken the effect of the toner slightly.
Applying the Toner
Use an applicator brush to saturate each section with toner, starting on the areas of your hair with the deepest orange or yellow undertones first to give them a little longer to process.
Don't worry about doing the roots first, you can start applying toner anywhere on the hair shaft. And don't worry if your hair starts to turn dark blue or purple. That's supposed to happen!
Allow the toner to process
After 10 minutes, wipe the toner from a small strand of hair and check the results. If you don't see the hair color you are aiming for, apply more toner to the strand and leave for a few minutes before checking again.
Make sure you use a timer and never leave the toner to process for more than 30 minutes, as this will cause over-toned hair.
Rinse out the Toner
Once you're happy with the result, rinse out the toner with your usual shampoo and conditioner before drying your hair.
Using a sulfate-free shampoo and conditioner will help to avoid stripping natural oils from your hair, or you could try using a blue or purple shampoo to maintain the color of your toned hair.
The video below shows the whole process from start to finish.
T14 vs. T18: Coloring and Shade Differences
Wella T14 and T18 are both great at neutralizing unwanted warmth in bleached hair. Although they are pretty similar, each one will give different color results.
Wella T14 Toner is light ash blonde with violet/blue tones, and this blue base makes T14 better for level 9 blonde hair with orange undertones. It will leave you with a pale ash-blonde hair color that has silvery tones you don't get with T18.
Wella T18 toner is palest ash blonde with a violet base which neutralizes yellow undertones. It will only tone bleached hair that is level 10 or above and has no orange undertones, giving a hair color that is very light ash blonde or even platinum blonde.
Mixing Wella Color Charm T14 and T18
If you have both yellow tones and orange or gold tones in your hair color, you might wonder whether you can mix Wella Color Charm T14 and Wella Color Charm T18 together.
While this technically works, most hair professionals don't recommend doing it at home. Mixing hair toners together won't cause any damage to your hair, but the results can be unpredictable, and you could easily end up with purple or orange hair.
You need to consider how much of your hair has yellow tones and how much has orange or gold tones. If you have more orange hair, you will need to use more Wella Color Charm T14; if you have more yellow hair, you will need more T18. You will also need to adjust the amount of developer to get the right ratio of developer to toner.
These are tricky decisions, and getting the proportions wrong is easy, so mixing Wella Color Charm toners is generally better left to the professional. But if you decide to go ahead, you should proceed with caution and always perform the strand and patch tests first.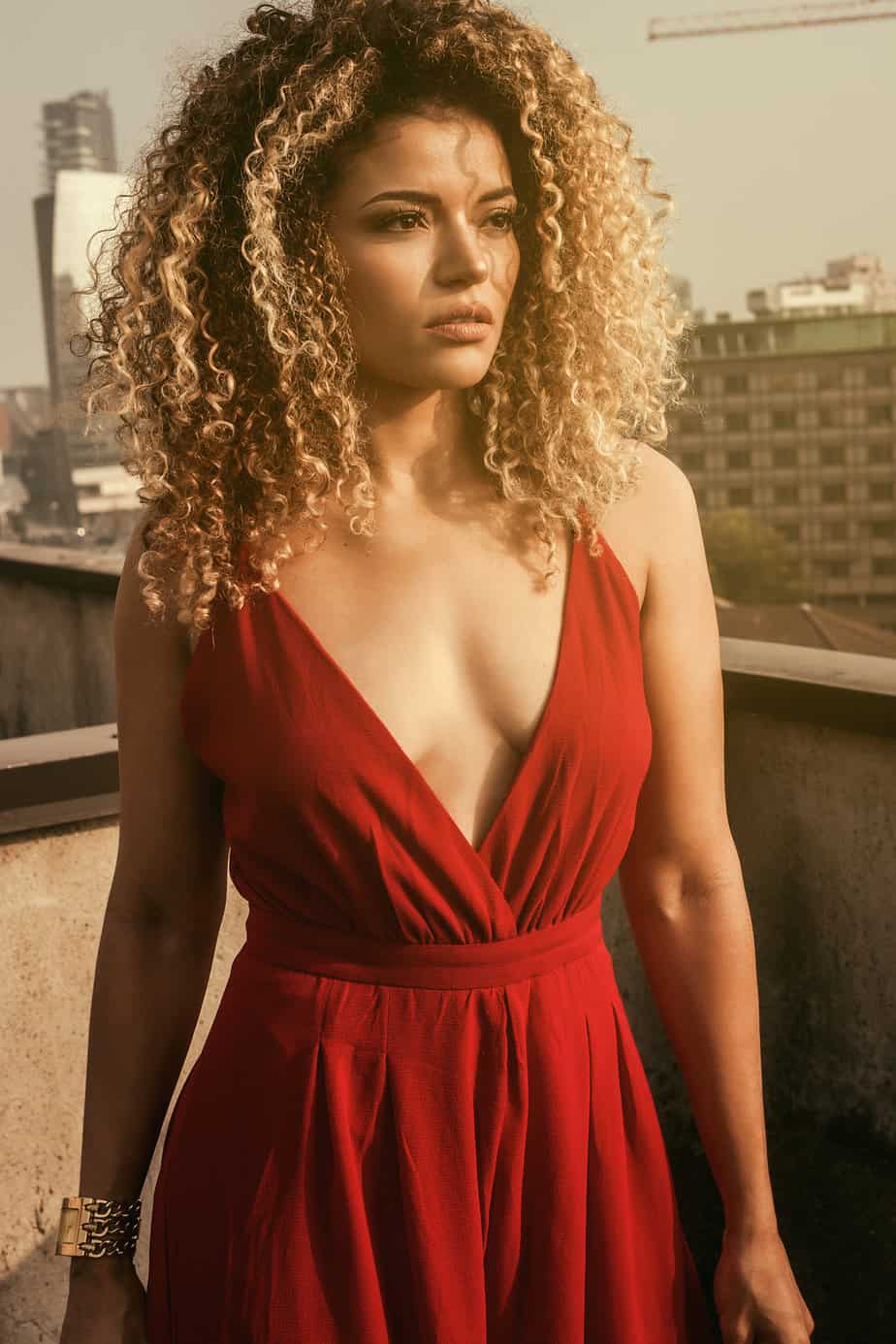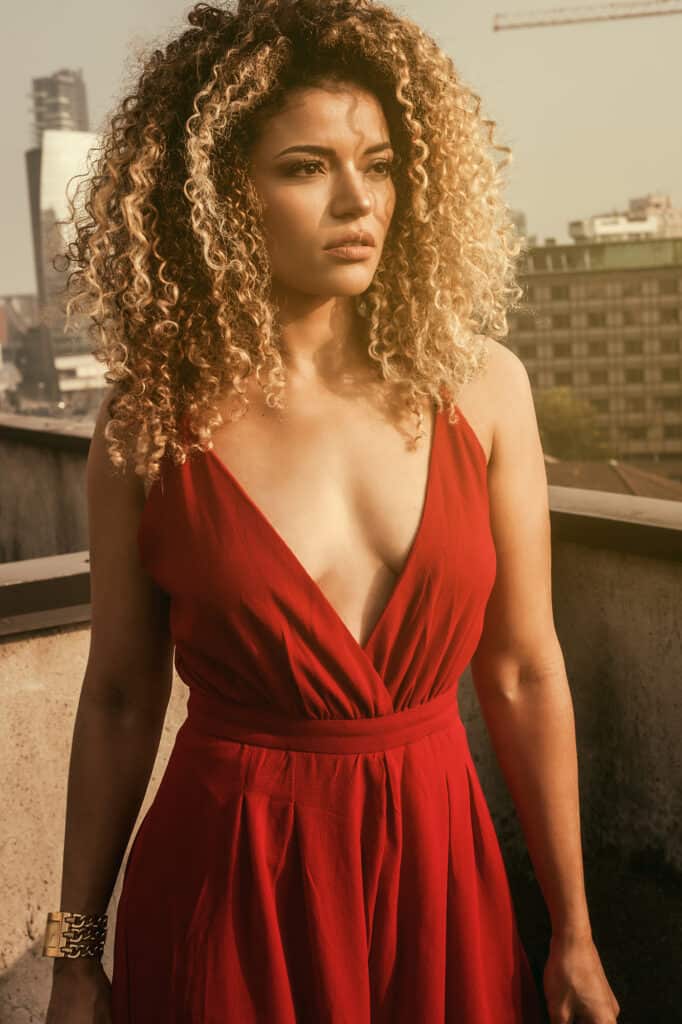 Preventing Damage to Hair
If you love the cool tones of pale ash blonde or platinum blonde hair but want your locks to feel soft and healthy, here are a few steps you can take to protect your bleached hair from damage.
Best Toner to Developer Ratio
It's essential to follow the toner and developer packaging instructions carefully. Generally, you will use a 1:2 ratio of toner to developer, which means two parts developer to one part of liquid toner.
Choosing the right developer will depend on your hair. A 20-volume developer will give you longer-lasting results than a 10-volume developer, but it's also harsher on your locks. If you have damaged hair or want to avoid future damage, a 10-volume developer would be better.
Use Conditioner
Frequent processing with chemicals can leave your hair feeling dry and brittle. Weekly deep-conditioning treatments and hair masks will help to keep your hair feeling soft and healthy again.
Your hair will be more porous after chemical treatments, so be sure to leave your treatments on for no more than 30 minutes to avoid hygral fatigue.
Shampoo Less Often
Many people wash their hair too often and regular shampoo can strip oils from your hair, so shampooing less frequently can help prevent damage.
Try going an extra day or two between washes, switching to sulfate-free shampoo and using dry shampoo to freshen your locks between wash days. This will also help to prolong your vibrant color.
Use Heat Protectant
If you have bleached hair, it's best to avoid blow dryers and heated styling tools wherever possible. This doesn't just reduce damage to your hair, it will also keep your hair color looking vibrant for longer.
If you decide to blow dry or style your hair with hot styling tools, apply a heat protectant first.
Limit How Often You Dye Your Hair
Ultimately, exposing your hair to bleach or hair colors can dry and damage your locks. The best way to avoid this damage is to go longer between color sessions, so taking good care of your color and making it last longer is vital for good hair health.
Wella T14 Toner Before and After Results
Check out some of the Wella T14 toner before and after results of others below.
FAQs
If you're still wondering whether Wella T14 toner is right for your hair, the answers to these frequently asked questions may help you decide:
What Is Wella Color Charm Toner used for?
Wella Color Charm permanent liquid hair toner helps to correct or neutralize color tones in lightened hair. Wella T14 is one of the products in the Wella Color Charm range, and it's specifically designed to neutralize orange tones in medium beige or blonde hair and give a cooler, more natural shade.
What Level of Hair Is Wella T14 For?
Wella T14 toners are designed for level 9 or 10 blonde hair. The results you'll see depend on how dark the yellow tones are, together with the condition and color of your hair.
If your hair has dark yellow or orange undertones, T14 might not fully neutralize them, resulting in a faint hint of orange remaining.
How Do You Get the Best Toning Results Possible at Home?
For best results, it's essential to mix the toner according to the manufacturer's instructions and follow the hair toner application instructions carefully. Once you're familiar with the procedures, you can tweak how you apply it to suit the tones in your hair.
Is It Better to Use Wella T18 or T14 on Orange Hair?
Wella T14 toner has a violet/blue base which will neutralize orange tones to leave you with cool ash-blonde hair. This makes it the preferred toner for orange hair.
Is It Better to Use Wella T18 or T14 on Yellow Hair?
If you want to reduce yellow tones, you will get better results from Wella T18 toner. Its violet-purple base will neutralize yellow tones and leave you with lightest ash blonde or platinum-blonde hair.
Using Wella T14: The Bottom Line
Now you know the difference between Wella T14 and Wella T18 toner and how to choose the right Wella hair toner to neutralize the unwanted undertones in your hair. You've learned how to apply hair toner to get the best possible results, and you know the vital hair care steps that will help you avoid damaging your locks.
With this information, your hair will soon have the cool blonde tones you've been longing for!
---
Want To Remember This? Save A Comprehensive Guide to Using Wella T14 To Your Favorite Pinterest Board!