Coloring Curls: Expert Advice from Stylist Laurie Cain
This post may contain affiliate links, and I will earn a commission if you purchase through these links. Please read the disclosure policy for more details.
One of the most frequent questions I get is how to color curly hair without damaging it. I have not had any advice since I don't color my hair but I reached out to curl specialist Laurie Cain to help shed some light on this topic. She is now more focused on curly hair and curl education but has a lot of experience in coloring. She agreed to answer all your curly hair coloring questions so continue reading to get her expert insight and tips.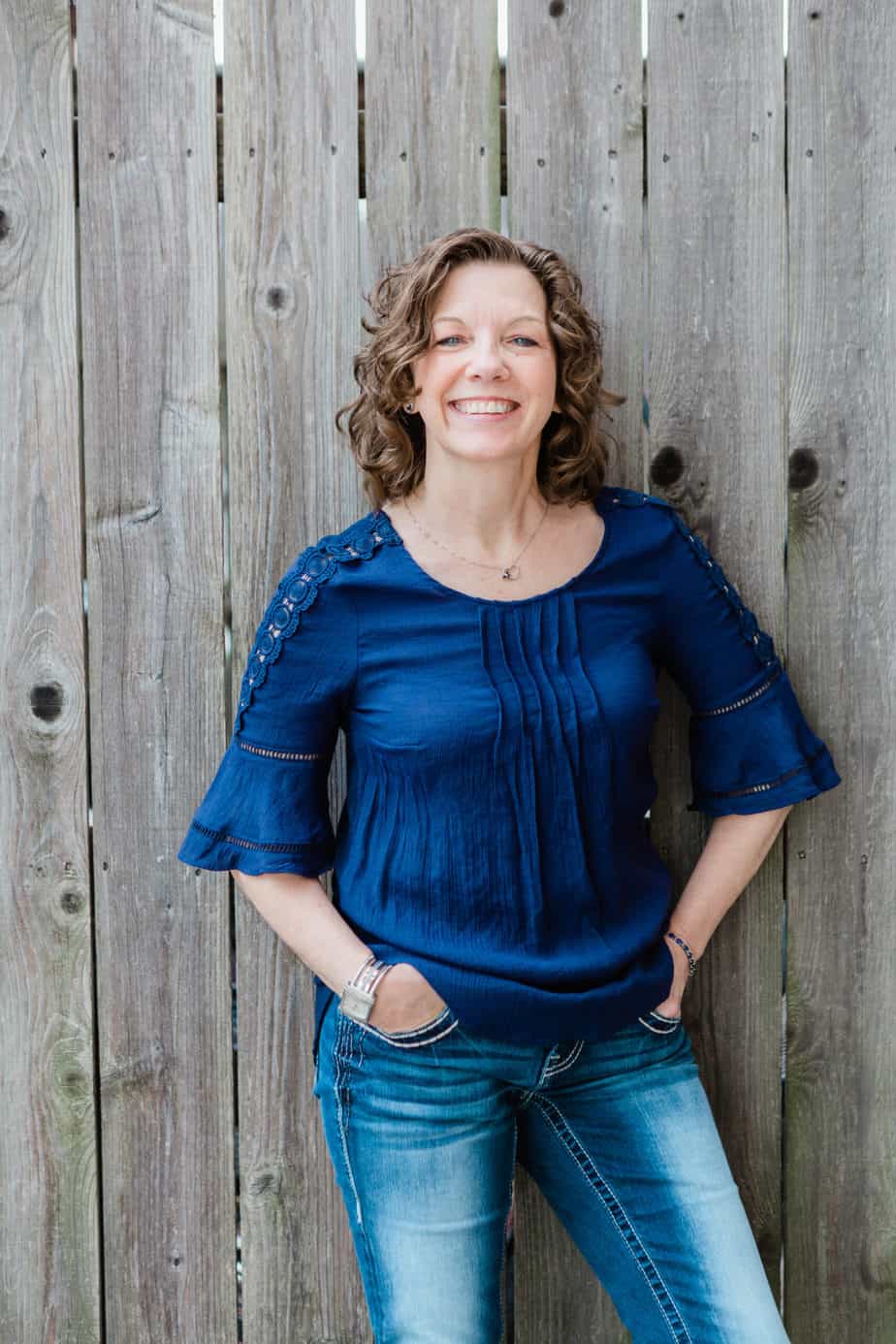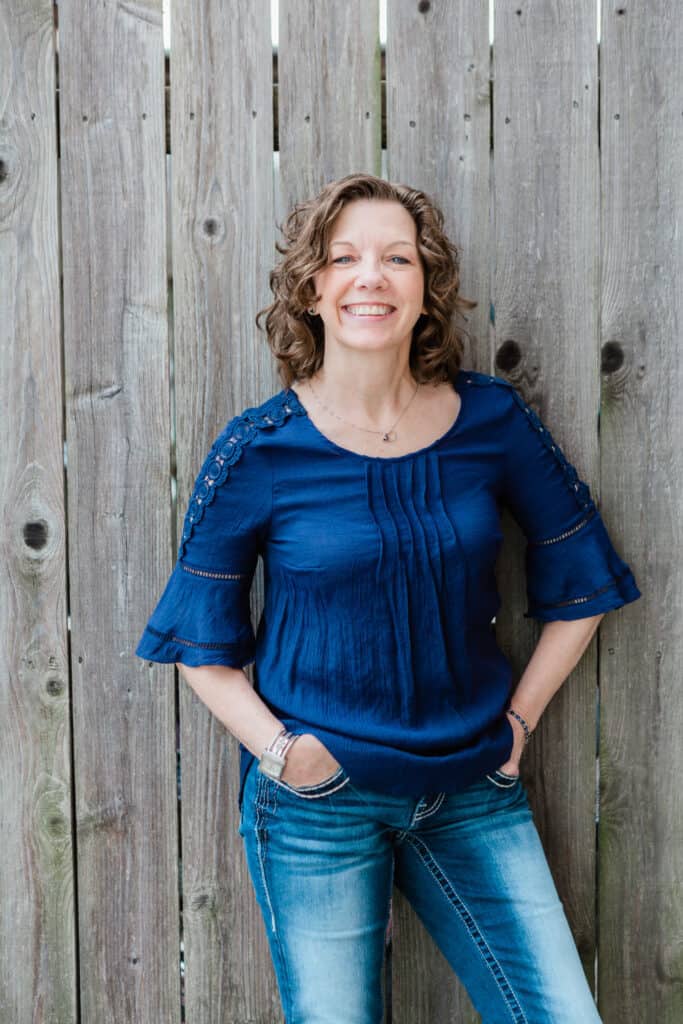 Ready to transform your frizz into defined, bouncy curls and waves? Join my free Quick Start Guide To Mastering Your Curls email course below and be on your way to fabulous curls in just a few steps!
Please share about your background in curly hair.
Laurie: I began my career behind the chair in 2010 and discovered the need for specialization to care for curly hair soon after. Fortunately, another stylist shared with me the miracle of the Curly Girl Method by Lorraine Massey in 2011. I have spent the last 9 years learning from other Curl Specialists, sometimes in person and others online- through their courses or tutorials, including Jessica Fitzpatrick, Krista Leavitt, Manes by Mell, Aishia and Aeleise from Cut it Kinky and Black Curl Magic, Loni at Desert Curls Studio and Gina at the Cultivated Curl. I am continuing my Curly Education in 2020 with Cut it Kinky and Rezo Curls classes at my current location inside Belle Ross Spa & Salon in Southaven, MS. My experience behind the chair working with waves, curls, coils and everything in between has been the basis of my philosophy, Love Your Curls. I want to help you on your curly journey, embracing everything and learning what works specifically for You.
My experience and knowledge of coloring began with Goldwell, where I was selected to be a brand educator and I received extensive training in color. I currently use color lines that are based on the needs and desires of my curly guests from demi permanent Ffn colors such as Arctic Fox to gray coverage by Joico and True Integrity. For lightening, I use a special product that provides continued nourishment and protection up to 72 hours after the service.
Many of my readers are concerned about coloring their curly hair and wonder if doing so will cause any damage to their curls. Can you share your experience with this and talk about what effects coloring and highlighting have on curls?
Laurie: As a Curly Girl, I have colored my hair, highlighted it and been completely natural. I will state absolutely, that if you want the best, healthiest curls, I do not recommend coloring or highlighting.
With that being said, as a Curl Specialist and colorist, it is my passion to provide you with the best options to achieve all of your curl dreams. There are multiple options from the least damaging to the most and there are now many options available to help prevent and repair damage from using a Demi-permanent color that fades off within a few weeks to including Olaplex in your in-salon and at-home care regimen.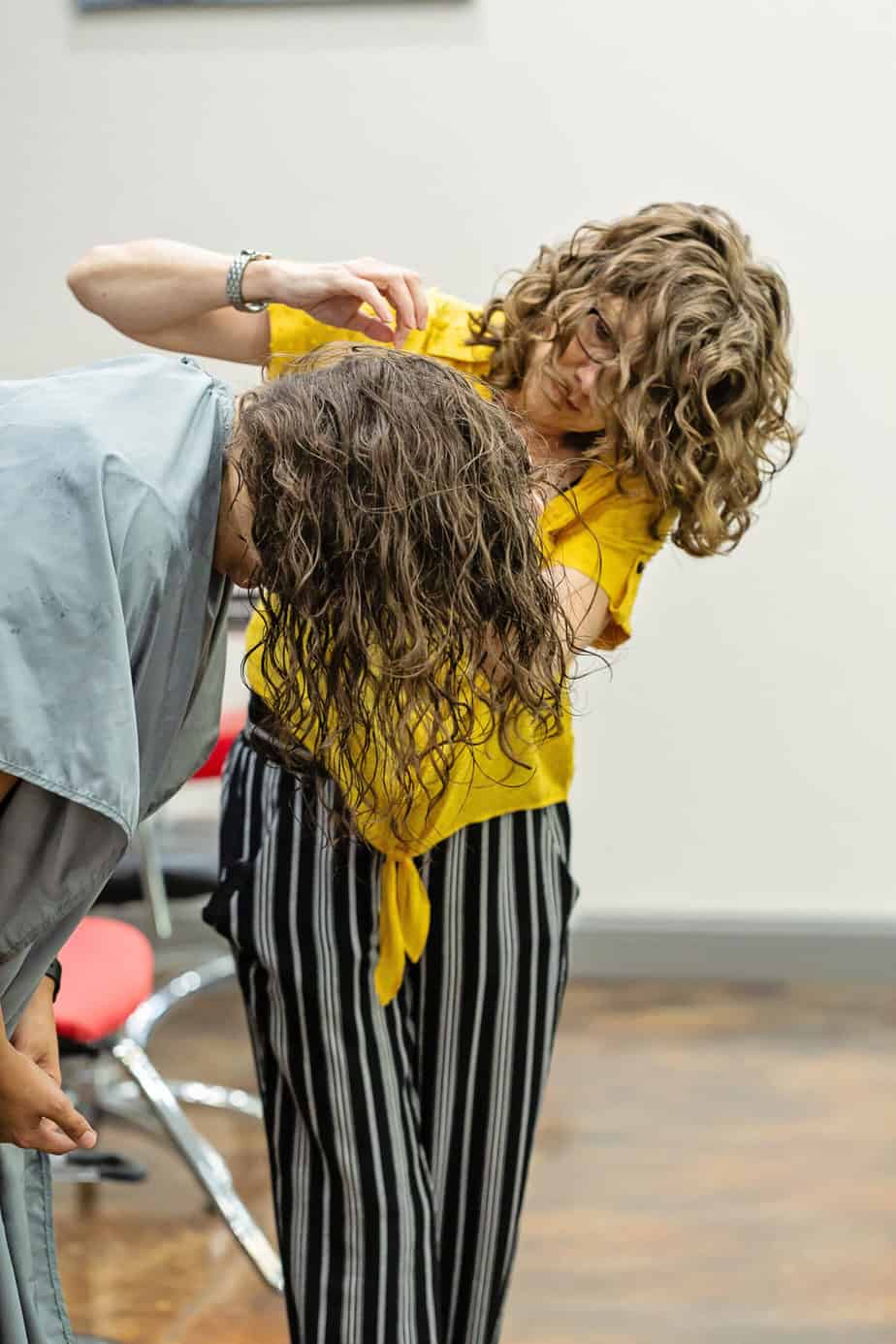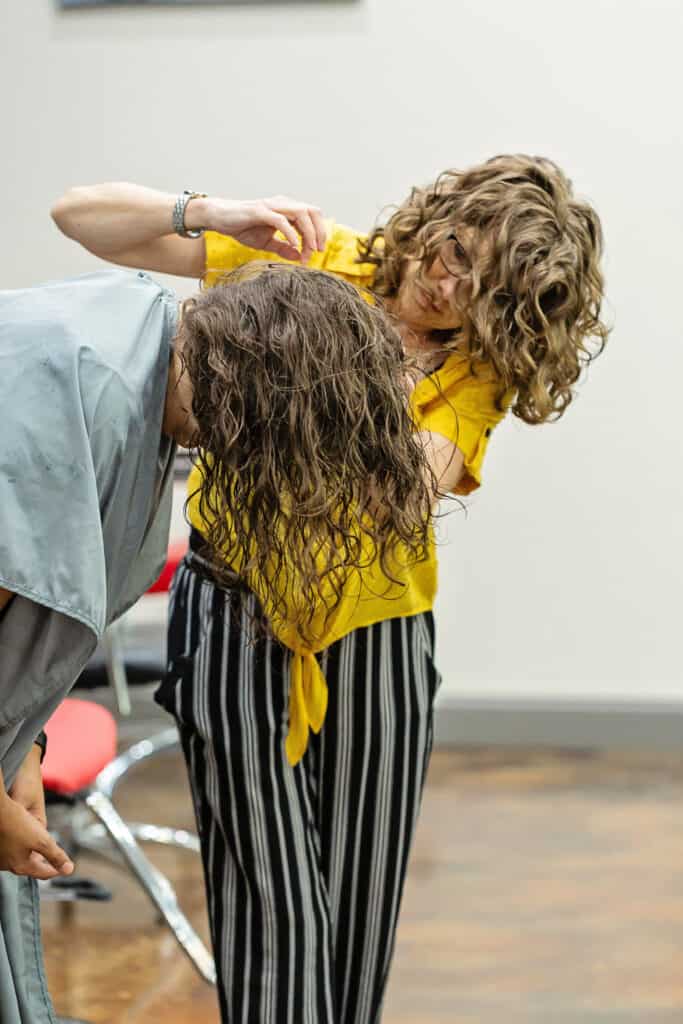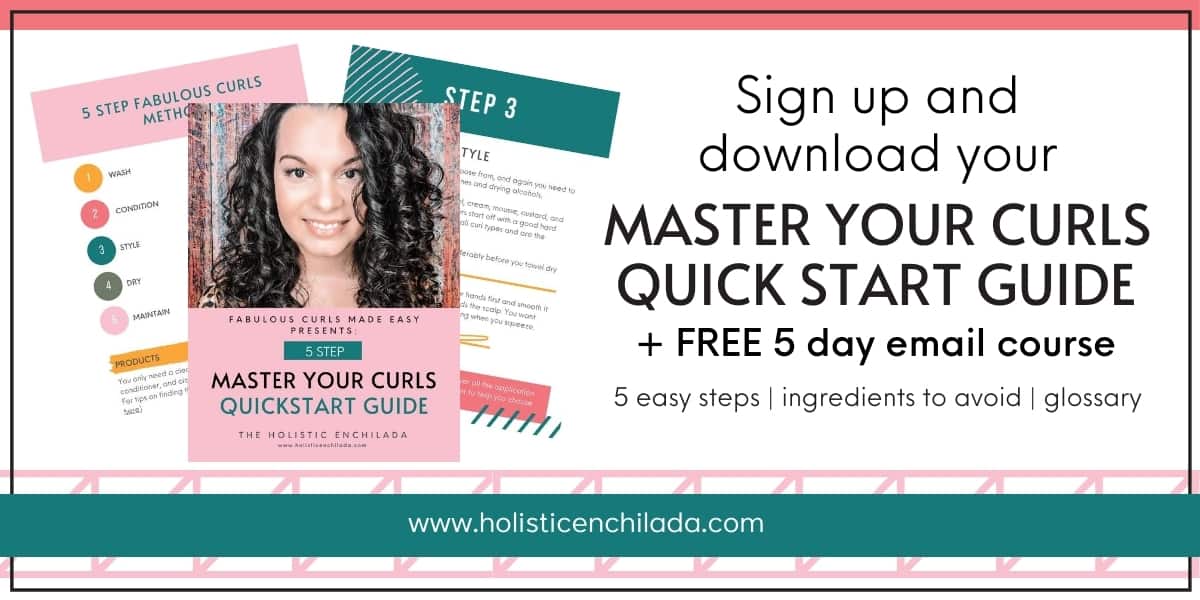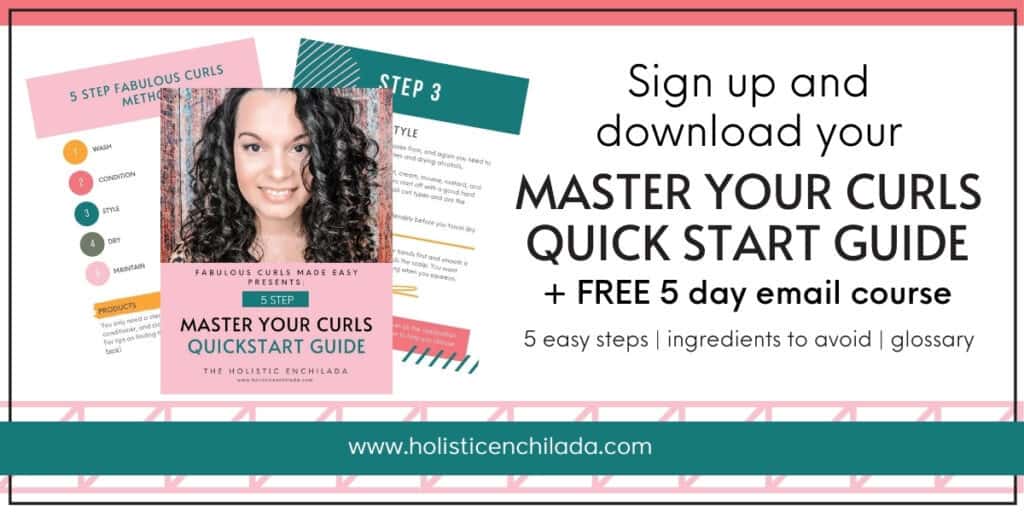 Is there a curly girl method approved hair dye that won't damage my hair? Laurie: While there is a lot of talk about "natural" Henna color and other options, anything that you apply to your hair strand, will affect it. The amount to which it will be affected will vary based on the product used. Henna is considered natural and CG approved, but it has its own set of issues and concerns. Damage can be mitigated and I suggest you speak with your stylist to determine the best option for you based on your needs.
Are there are "non-toxic" hair dyes?
Laurie: Non-toxic means that it is not poisonous. Hair color has not been found to cause any illness, although it has caused irritation to skin and allergic reactions can occur. There can also be chemical reactions when improperly mixed, applied or used in conjunction with other chemicals.
There are organic color lines and "natural" color options. These have limitations, as usually, they do not provide gray coverage or only minimally do so. They can still cause damage or affect your curl pattern.
What effect does bleach have on curls?
Laurie: Lightener or "bleach" can have disastrous effects on your curls, or it can cause minimal damage. The difference is in the Specialist that you see… or don't. It rarely turns out well to attempt to lighten your curls at home, with a variety of results being possible. At the extreme, you can chemically burn your hair (resulting in the loss of several inches) and on the best-case scenario, you can cause damage to the cuticle.
If you currently do not have any color, your curls can be lightened with a color service. There are multiple options to choose from when it comes to color. The best choice is to find a Color Specialist, follow them on social media, check out their website and their reviews. Look at the work they are producing. Then schedule a consultation. The results will be beautiful and healthy curls.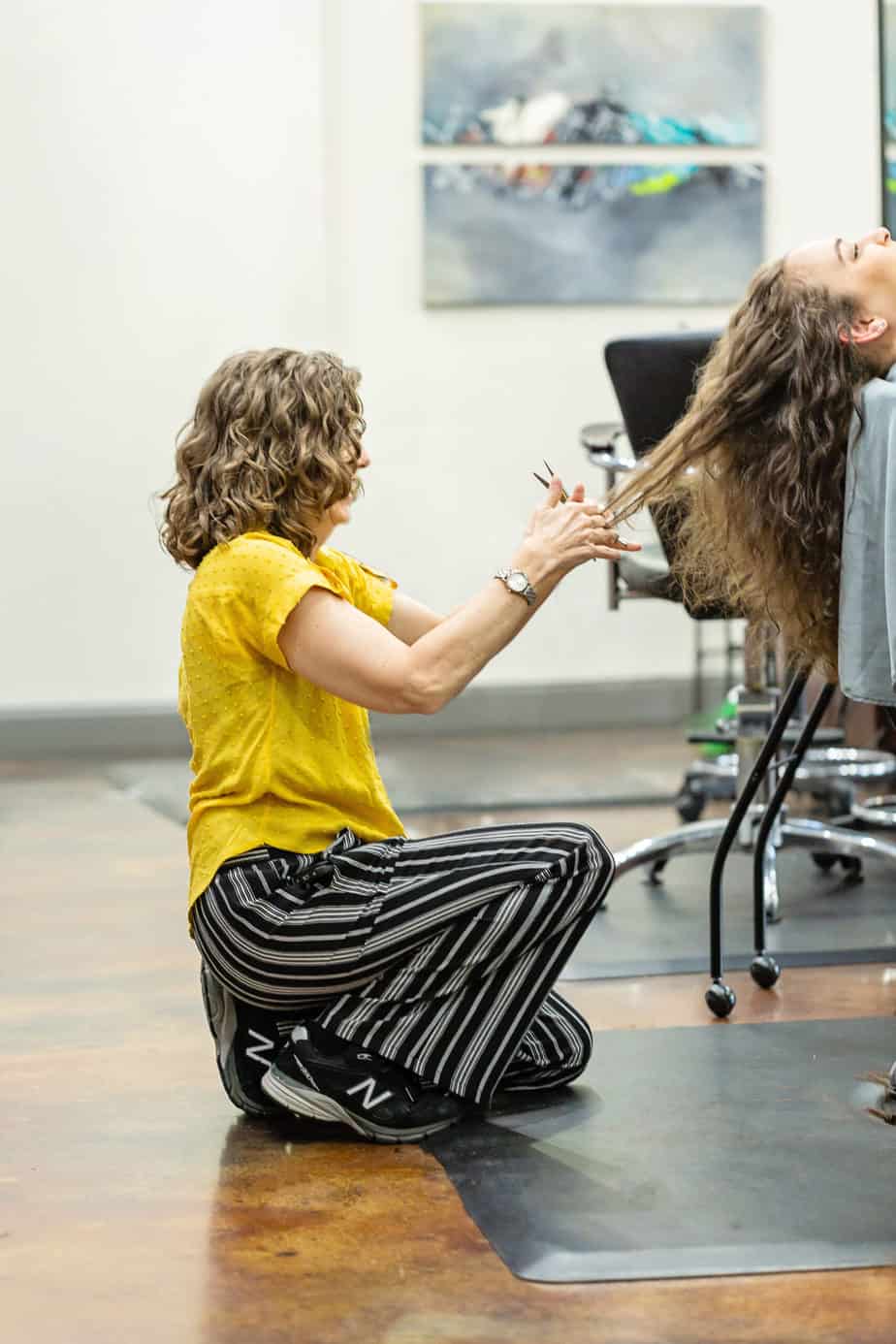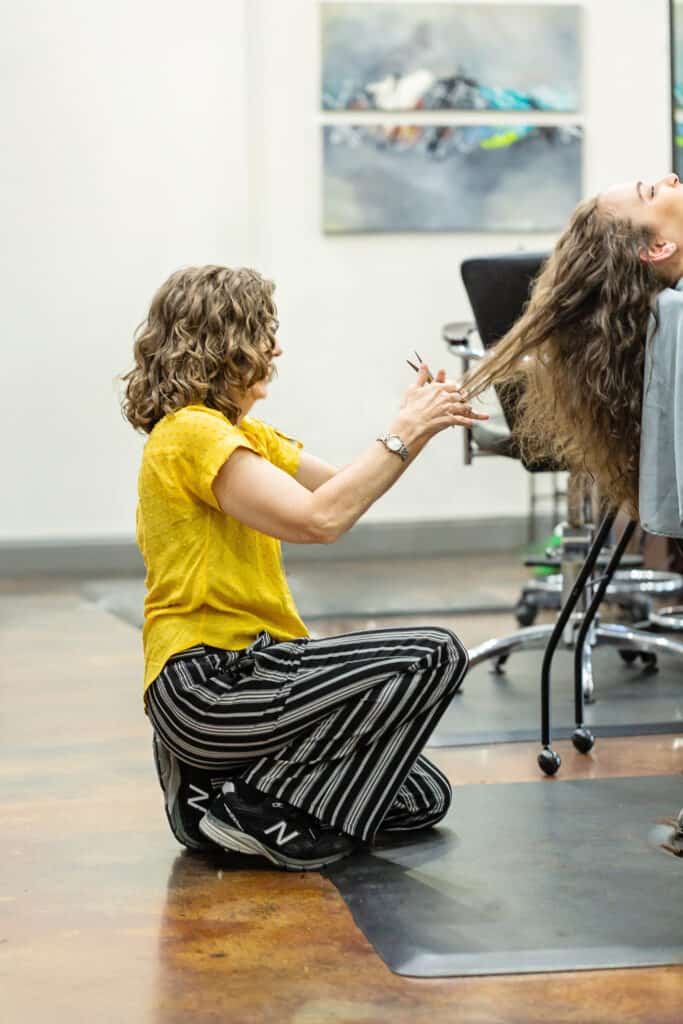 Does dying hair a few shades darker damage curls?
Laurie: Going darker or within the same level of your natural color (adding some red, gold or other tones but not deepening) is the least damaging.
Does using henna negatively affect curls?
Laurie: Henna can have a negative effect on your curls, as the minerals will coat and build up on the strands. This can vary from minimal to extreme, depending on the product used and the frequency of use.
Many of my readers have asked what is the safest way to color hair. Do you have any information to provide about this?
Laurie: The safest way to color is to seek out a professional and then do your homework. Really look at the work they produce, do they show color services that you like? Are they a blonding expert? Do you want to be blonde? Or Red? Are you looking for Fashion colors like Hot Pink or Bright Blue? Do you want to look like you were born with that color or something Bolder? Do they have a gallery of Before and After photos? Do they have reviews, specifically from their Color clients?
There is a new Color Line on the block, created by professional stylists offering Fashion colors in a semi-permanent format. This can be purchased by individuals and will fade out of your hair. It is 100% Vegan and Cruelty-Free. I do not want to imply that this will not cause damage, but used correctly, does not seem to have any lasting effect.
Share where my readers can find more information about you: Laurie: Follow me on Instagram and FaceBook @caincurls. I am also on Google and Yelp. I have been published in Curl Magazine and my website is www.CainCurls.com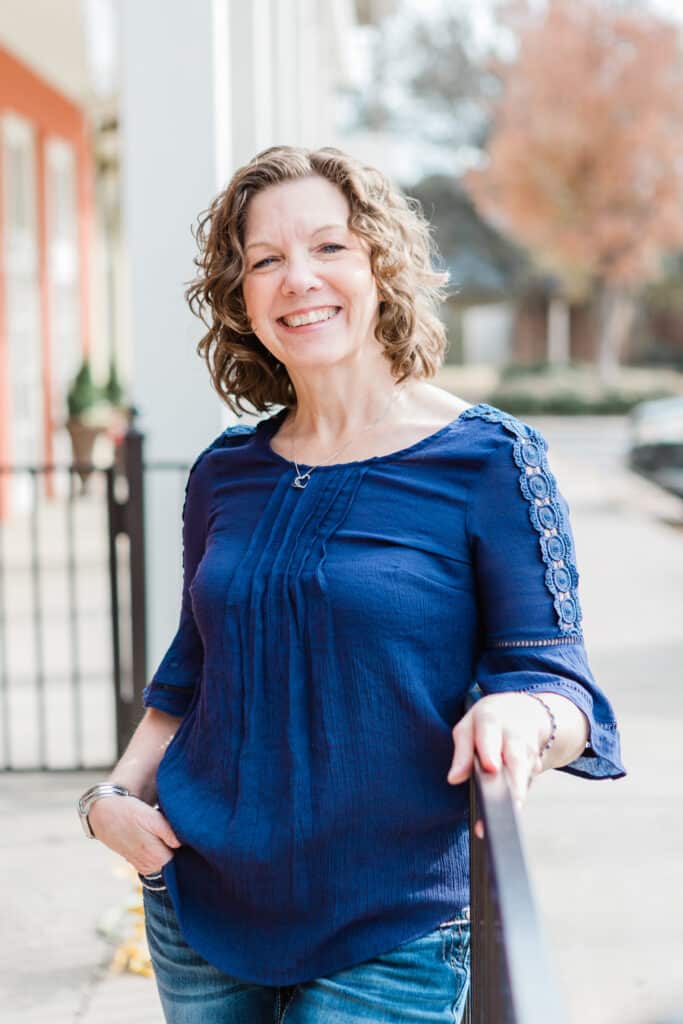 Thank you so much for your insight about how to color curly hair!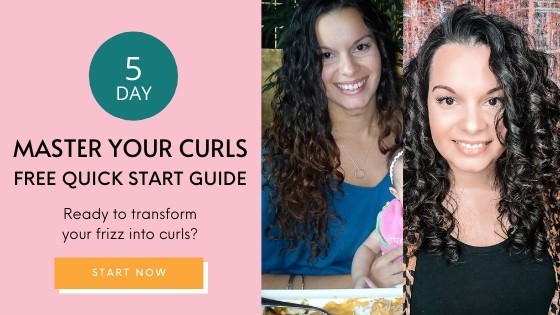 If you want help with embracing your naturally wavy or curly hair, you can join my FREE email course and download my FREE pdf guide, THE QUICK START GUIDE TO MASTERING YOUR CURLS, full of everything you need to know to get started and bring out your beautiful waves and curls.
You can also read my other popular posts on curly hair:
Want to remember this? Save How To Color Curly Hair With Curl Specialist Laurie Cain to your favorite Pinterest board!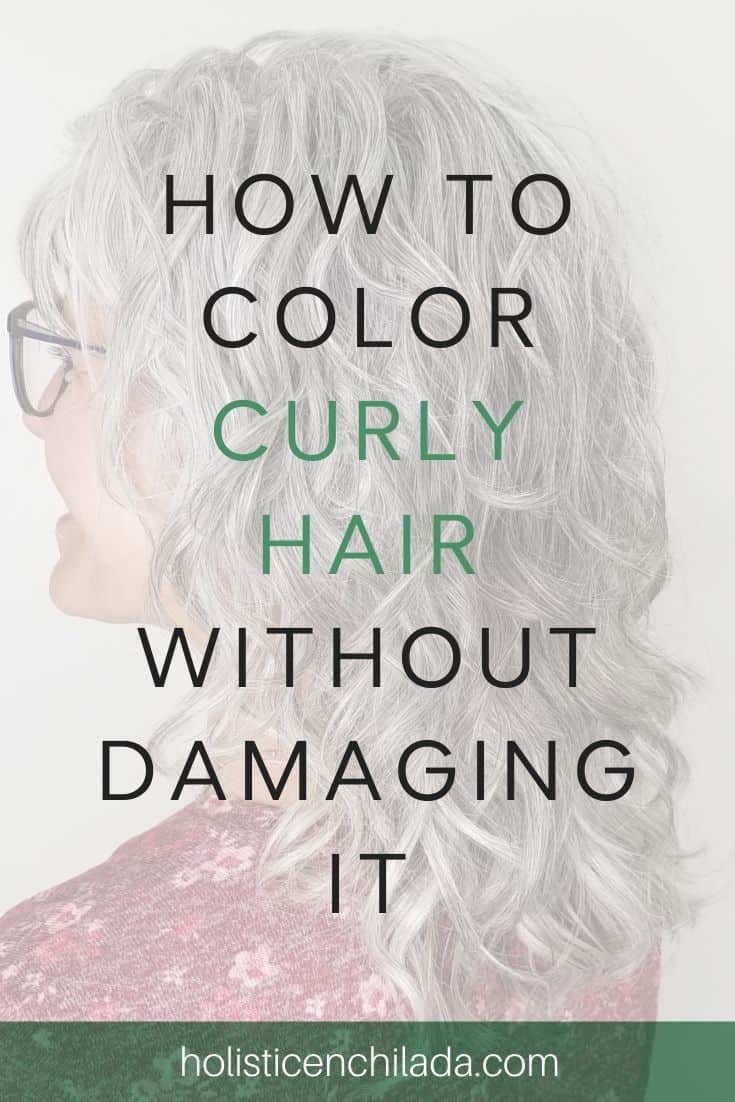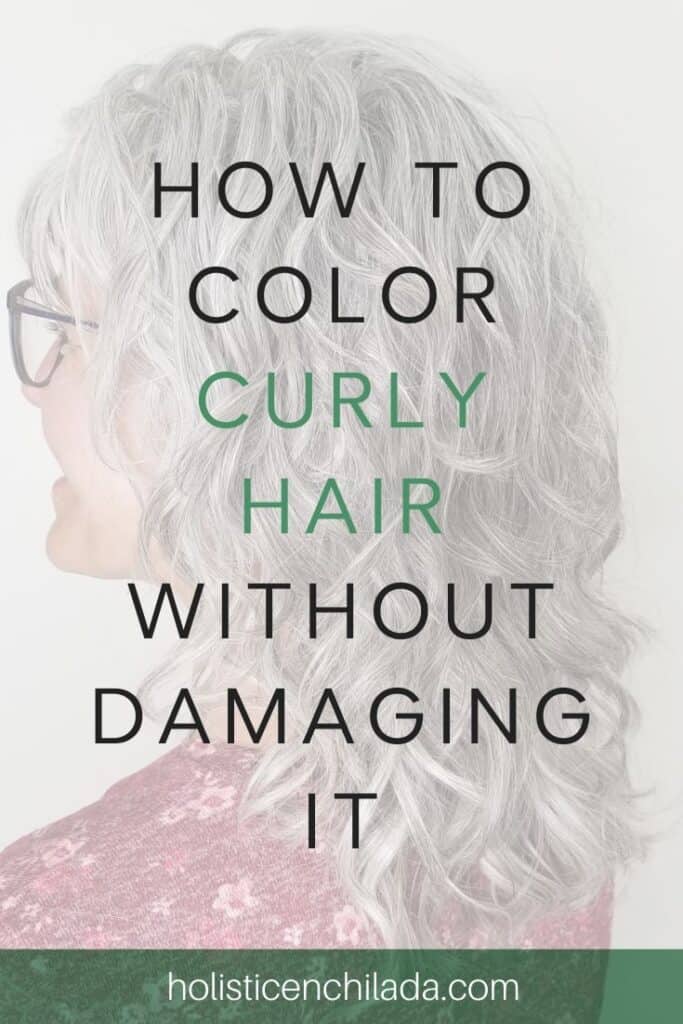 Fabulous Curls Academy
Fabulous Curls Academy is my monthly membership program that gives you access to several online courses that will guide you through creating a simple routine that gives you fabulous results. Learn what your hair type is, which products and ingredients will work for you, and how to style according to your hair type by creating a simple routine that works. No more confusion about products or methods or battling frizz and time. Click here for more info.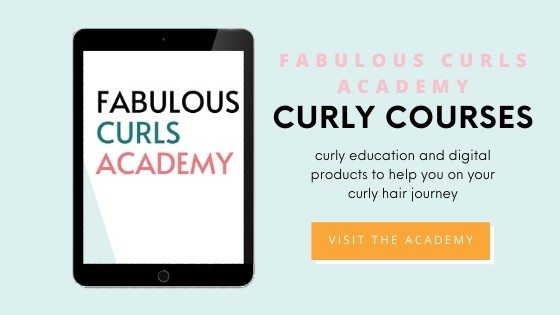 Curls & Clean Beauty Coaching
I now also offer Curl & Clean Beauty Coaching sessions virtually! You can book a 15-minute, 30-minute, or 45-minute session with me to help you solve your curly hair or clean beauty struggles. Click here to learn more.