Curly Girl Method Before and After – One Year Progress Update
This post may contain affiliate links, and I will earn a commission if you purchase through these links. Please read the disclosure policy for more details.
Curly Girl Method Before
So it's been a few years and I haven't done a progress post since 2017. My first curly girl method post is my most popular on the blog, but I have learned so much since then.
I style my hair differently, I use different products, and I am very careful about my night time routine. At the time of that post, I was washing my hair every 3 days, I had such a hard time getting good clumps, and I spent time refreshing my hair in the mornings.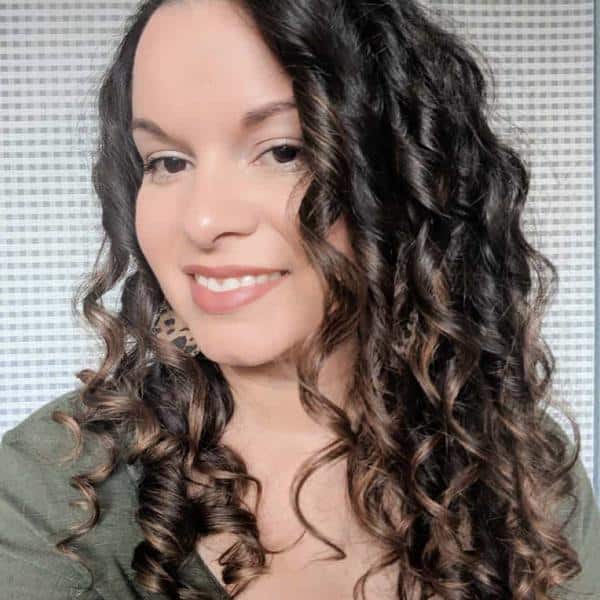 The picture above is a recent good hair day. The one below shows what my hair looked like in 2017.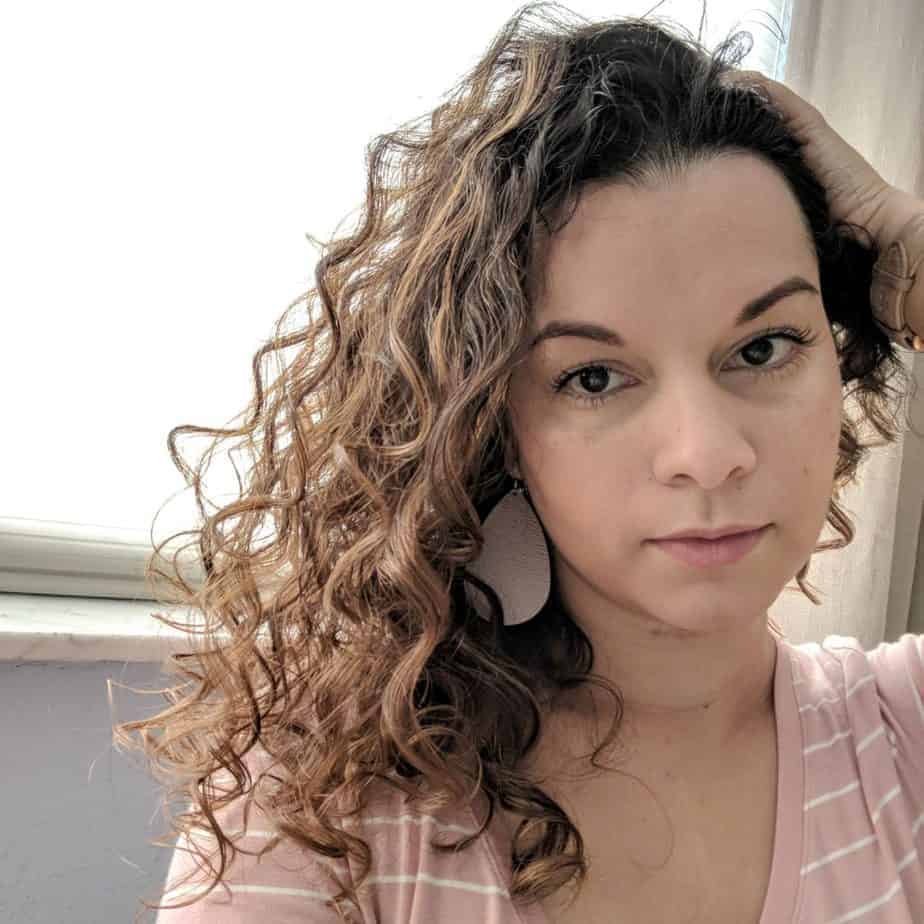 You can see how much better it's clumping now, I have less frizz, and it looks healthier overall. So I'm going to share what has changed since that post so hopefully, it helps you on your journey.
Curly Girl Method After
Deep Conditioning
I have figured out the right moisture protein balance for my hair. My hair likes a little protein on a regular basis and a little moisture. Too much protein makes my hair stiff, frizzy, and stringy, and too much moisture makes it limp. Not enough of either causes frizzy and stringy hair as well. It's tricky and takes lots of experimenting to figure out what your hair needs.
I now deep condition on dirty hair. I wet my hair when I get in the shower, apply the deep conditioner, then I soap up and do a facial mask to pass some time, before washing my hair as usual. Deep conditioning this way helps my hair not absorb too much moisture so that it doesn't go limp and flat like it does when I deep condition on clean hair.
I also only deep condition once a month now. I used to do it twice a month but it's just too much for my fine, thin hair. Again, experiment and find what works for your hair.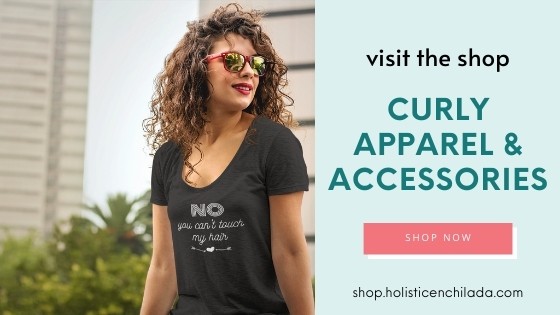 Wash Day Products
I have figured out the perfect combination of wash day products. I use a lathering shampoo that doesn't moisturize too much so that it really cleans my hair and removes buildup. My favorite shampoos are the Evolvh SmartCurl or Ultrashine.
I follow that with a cream conditioner that's not too heavy. I alternate between the less moisturizing Evolvh SmartCurl or Ultrashine and Raw Curls regular conditioner depending on how much moisture I feel my hair needs. Early on I noticed anything with shea or heavy oils caused buildup and frizz so I know to avoid products with those ingredients.
I use the Briogeo Scalp Revival Treatment Serum on my scalp to help with the itching, flaking, and dryness. This was my biggest struggle with the Curly Girl Method. My scalp bothered me so much and I washed more often because of it. This serum helps me go much longer between washes and really reduces the itching and flaking.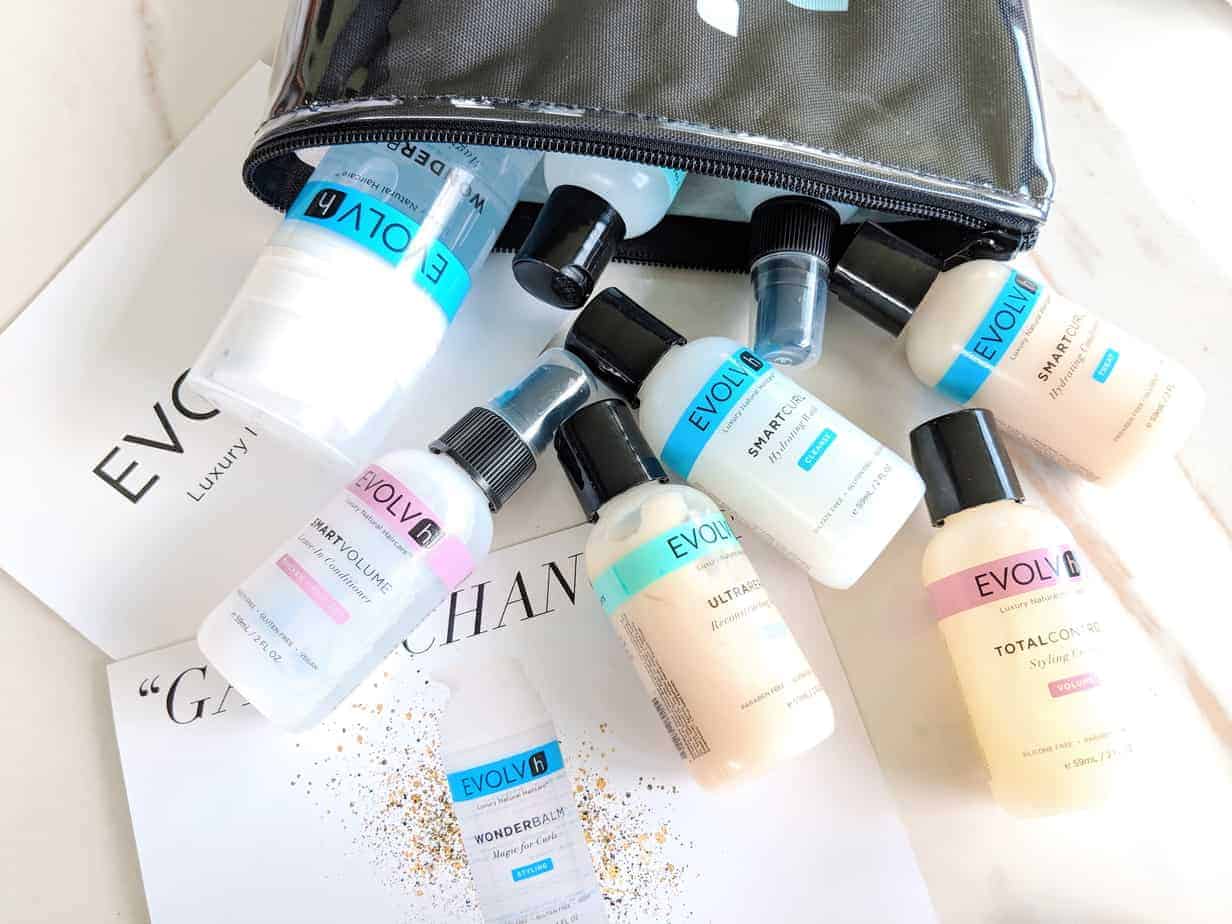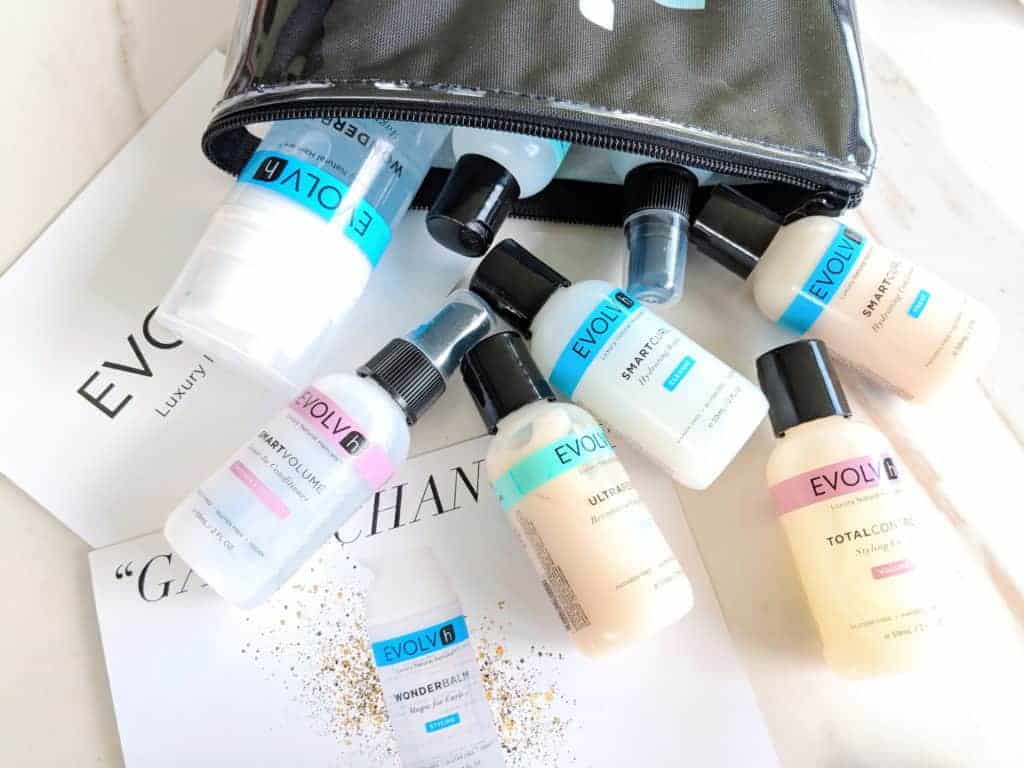 A light leave-in conditioner is also something my hair needs that I didn't use before. This really helps get good clumping. Using a light product, like the Evolvh SmartStart spray, helps me control where the product goes and how much I apply. My hair doesn't need as much moisture as most others with wavy and curly hair. I liberally spray keeping it away from my roots and scrunch it up to help distribute. Clumping is so important and this is when I focus on getting good clumps.
Applying products by either using the praying hands method or just scrunching up and squishing to the roots. Which method I use depends on which products I use. I also make sure my hair is dripping and add more water and conditioner if it's not clumping BEFORE I add styling products.
My favorite is the Raw Curls medium hold gel. I use praying hands first, then scrunch and squish all over until I have good clumps and not as much liquid is dripping.
I also like using Evolvh's Total Control Styling Gel and their WonderBalm by scrunching it in. When I use praying hands with these products I get very uneven application and stringy hair.
You can find lots more info and videos on how I style in my posts on Evolvh curly girl method products and my comparison of Evolvh and Raw Curls.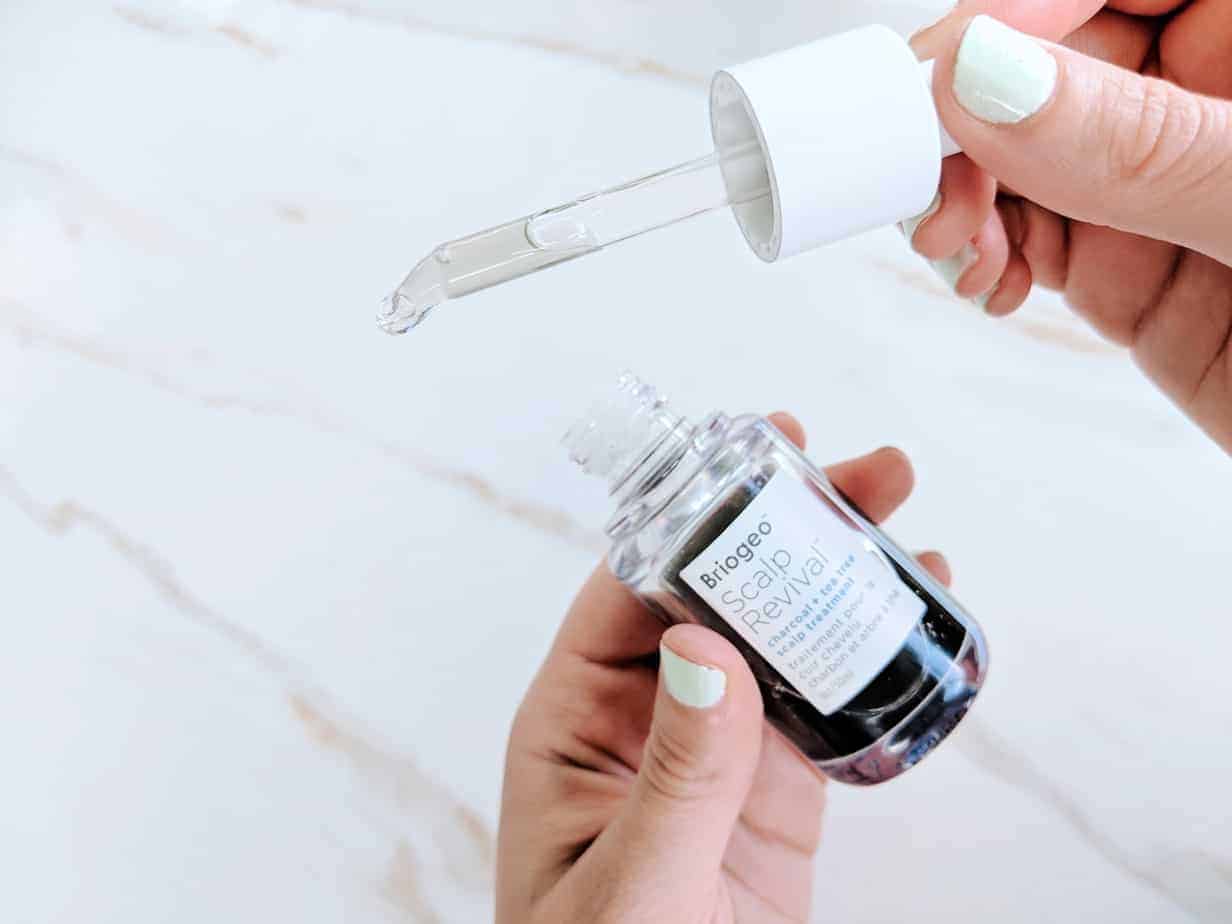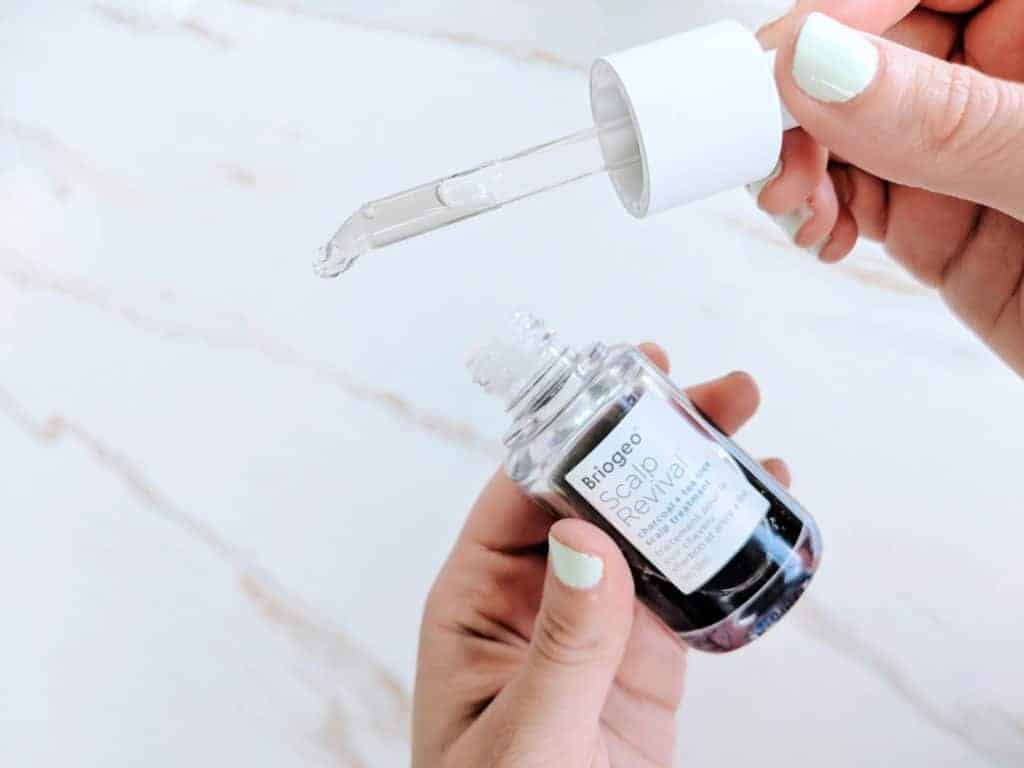 Diffusing
I figured out the best way to diffuse my hair is to place a section of curls into the diffuser attahcment, push it up towards my scalp with my head upside down, and leave it there for 30-60 seconds. Then I repeat this all over my head. This helps the clumps hold better and has resulted in a lot less frizz. My favorite diffuser is the Xtava Black Orchid.
Night Time Care
I resisted using a hair buff for years because I thought putting my hair up would make it flat and ruin the curl pattern just like pineappling does. But I was totally wrong. It's one of those things I wish I would've done earlier. I don't have to style my hair in the mornings anymore.
A silk pillowcase was another small investment I made that helped, since I have hair hanging out of the buff. It helps reduce frizz and keeps my curls intact so I don't have to refresh. I can go up to 6 days between washes now because my hair isn't getting ruined at night.
Doing scalp massages with Briogeo's Scalp Revival Treatment Serum in between washes help refresh my scalp and go a few more days until washing. I use the Tezam scalp massager with the serum.
I have a whole post on my night time routine to protect my curls.
So these are all the things I learned about and changed in the last year that made a difference in my curls.
I'm not sharing this for you to copy exactly but just to give you some ideas of things you can try and consider. I made a lot of progress in one year even though I had been CG for several years before. I learned more about what my hair likes from experimenting with different products and trying out ideas from other bloggers. So I hope this post was helpful and please leave a comment if you have any questions.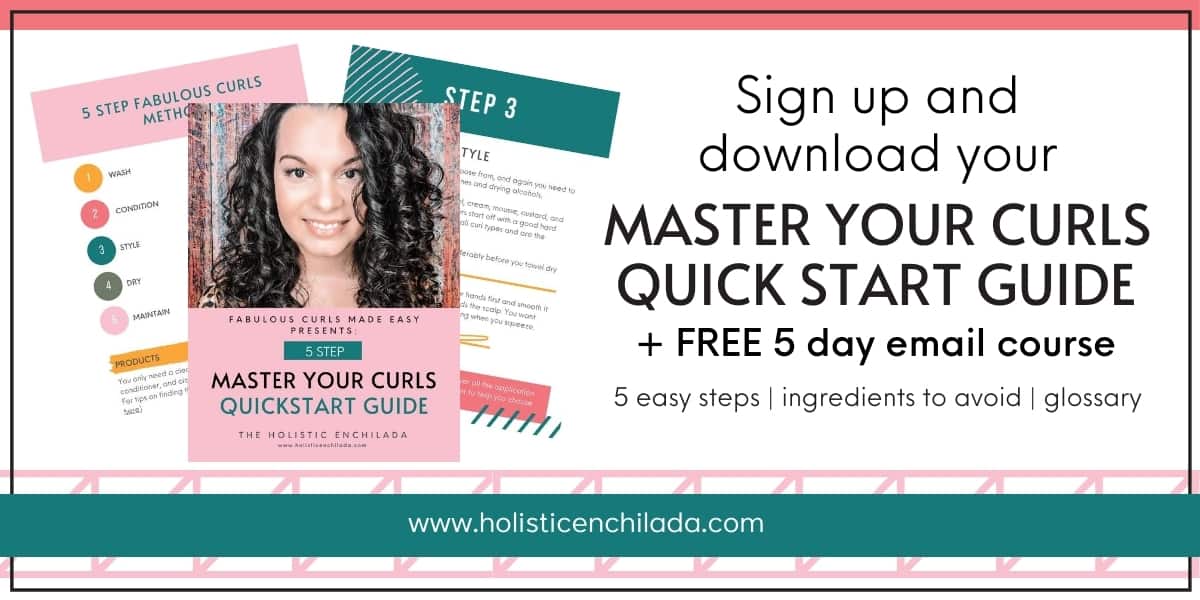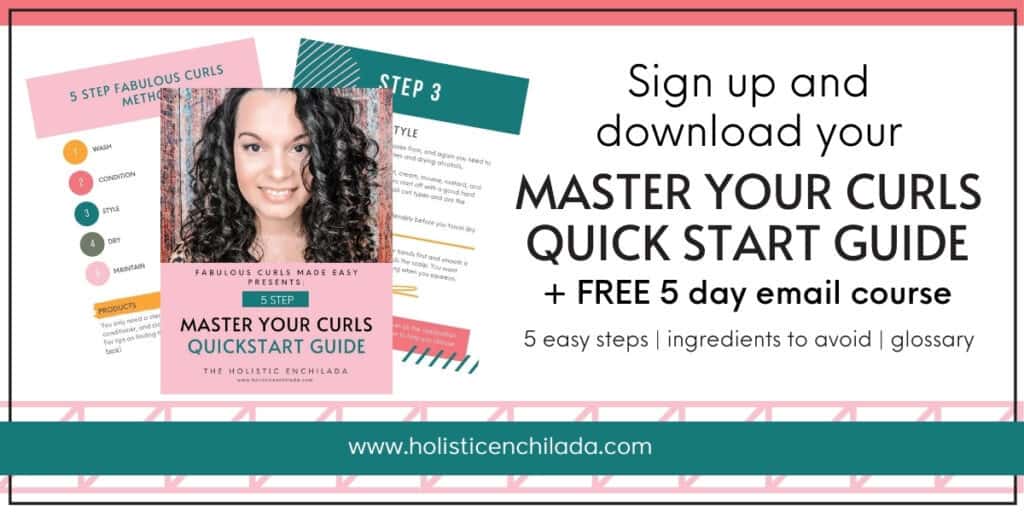 If you want help with embracing your naturally wavy or curly hair, you can join my FREE email course and download my FREE pdf guide, THE QUICK START GUIDE TO MASTERING YOUR CURLS, full of everything you need to know to get started and bring out your beautiful waves and curls.
YOU CAN ALSO READ MY OTHER POPULAR POSTS ON CURLY HAIR:
Fabulous Curls Academy
Fabulous Curls Academy is my monthly membership program that gives you access to several online courses that will guide you through creating a simple routine that gives you fabulous results. Learn what your hair type is, which products and ingredients will work for you, and how to style according to your hair type by creating a simple routine that works. No more confusion about products or methods or battling frizz and time. Click here for more info.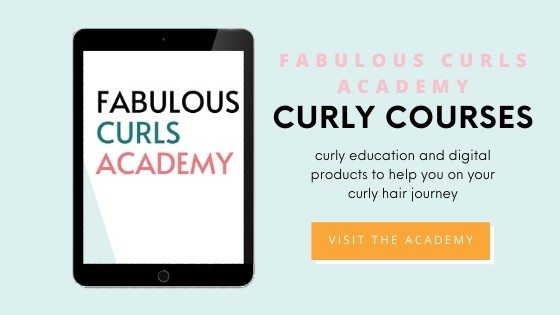 Curl & Clean Beauty Coaching
I now also offer Curl & Clean Beauty Coaching sessions virtually! You can book a 15-minute, 30-minute, or 45-minute session with me to help you solve your curly hair or clean beauty struggles. Click here to learn more.