Evolvh VS Raw Curls for 2c 3a Curls
This post may contain affiliate links, and I will earn a commission if you purchase through these links. Please read the disclosure policy for more details.
I know many of you have been waiting for a comparison post on my 2 favorite hair care brands and it's finally here! How do Evolvh and Raw Curls for 2c 3a curls compare to each other? I will go over each product individually and how they compare to each other.
Ready to transform your frizz into defined, bouncy curls and waves? Join my free Quick Start Guide To Mastering Your Curls email course below and be on your way to fabulous curls in just a few steps!
I have been going back and forth between wash days using both brands to figure out all the similarities and differences and see if I have a favorite. And I do, but I won't say it yet.
Shampoo
Evolvh has a Smart Curl and Ultrashine line, and while I like both, I prefer the Ultrashine because it is more moisturizing. What I love about this shampoo is how cleansing it is. It is much like the regular shampoos I used to use in that it has lots of suds and leaves my hair feeling light and fresh. I get very little buildup with this brand so I don't need to clarify as often. It does not leave my hair as soft as Raw Curls just after rinsing.
Raw Curls offers a Swavy line for thinner, wavy hair, and the regular line for thick or curly hair. I have tried both and prefer the Swavy on my hair. The regular one did not suds up enough and I'd have to shampoo twice to get it to feel clean, then it took ages to rinse out. The regualr one has no scent, but the Swavy smells like ylang ylang. The swavy one has more suds, is much thinner, and leaves my hair feeling clean. It is much more moisturizing than Evolvh and leaves my hair feeling like seaweed just after rinsing. I do need to clarify about once a month when using it regularly.
Conditioner
Again, Evolvh has the SmartCurl and Ultrashine conditioners. They are both much thinner and more lightweight than Raw Curls and almost seem to disappear into the hair. I prefer the Ultrashine because it leaves my hair a bit softer. It does not have the slip or high level of moisturization of the Raw Curls conditioners. It is harder to detangle with them so I usually squish it in and let it sit for a few minutes before detangling. It is very lightweight which is perfect for thin hair that is not too dry. It doesn't weigh down my hair or feel heavy. If I had dryer hair I don't think this would work for me.
Raw Curls has the Swavy and regular options as well. The swavy one was simply not moisturizing enough for my hair and I switched to the regular. The swavy is similar to the Evolvh conditioners and might work with the Evolvh styling products since they offer lots of moisture.
As far as leave in, Raw Curls does not offer any leave in conditioners. I usually add a pea sized amount of the conditioner and scrunch it up from the ends right before applying gel. Evolvh has 2 spray leave ins: a volumizing one and a regular one. I like both of them and alternate as needed. I spray them liberally on my hair while upside down and scrunch to get it to clump before applying styling products. This is KEY with Evolvh since their shampoo and conditioner are not as moisturizing. The leave in softens the hair a lot and gets it to clump.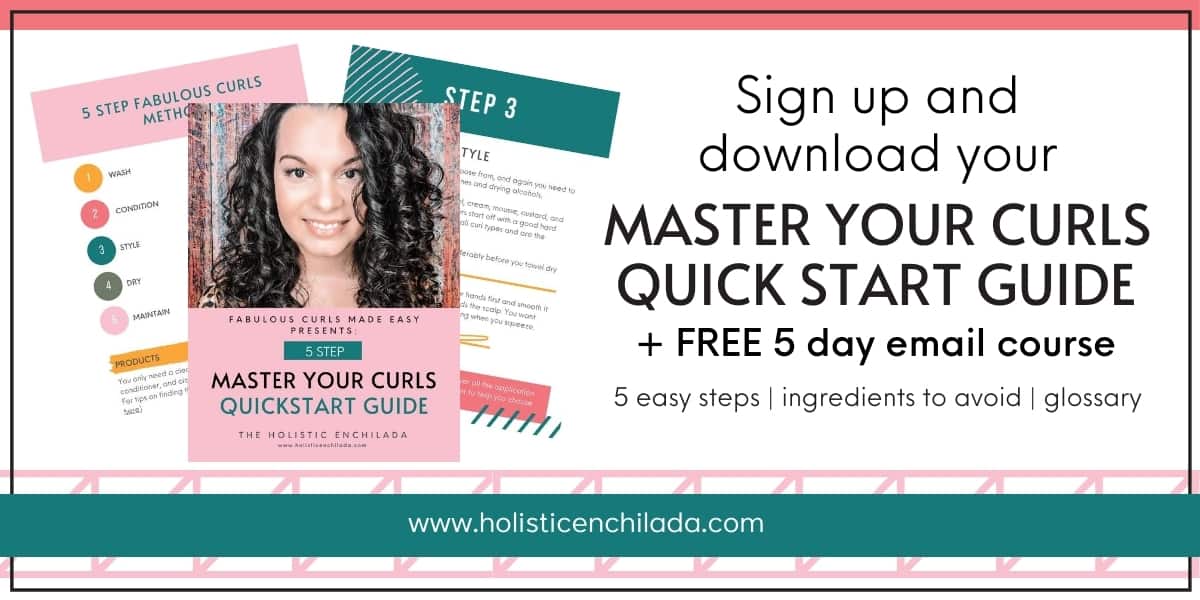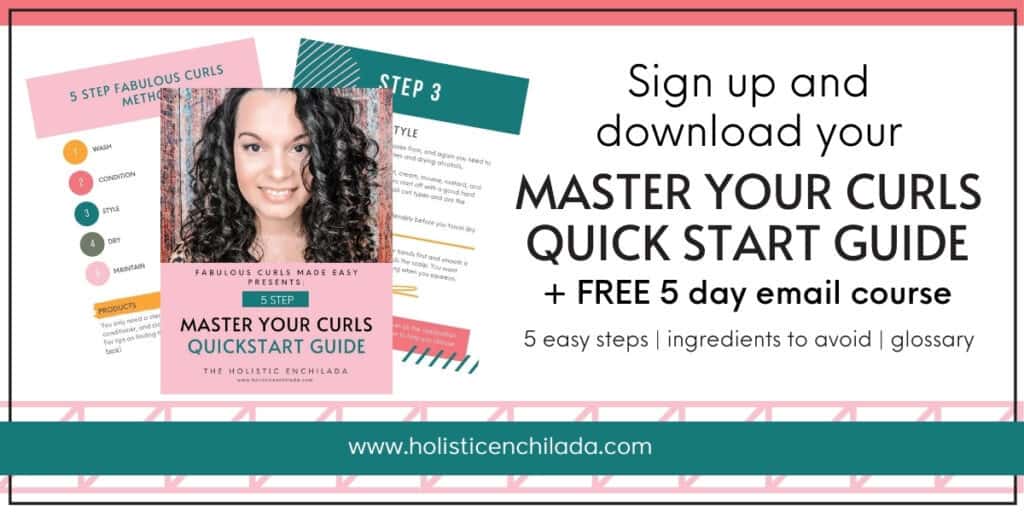 Gel
Raw Curls has a medium and hard hold gel. I really like the medium hold gel and it's a one product style when I use it. I need about a nickel size amount and scrunch it in. It feels like every other gel I've used, with a thick consistency, is clear, and has no scent. It leaves a nice cast that scrunches out nicely for soft and shiny curls that are well defined. If I use too much, they tend to look stringy. It is easily reactivated by water but starts to feel heavy on my hair after a few days. I lose shine by day 3 and my hair starts to feel dry and a little rough in the ends. It works better in high humidity than Evolvh.
Evolvh's "gel" is their styling creme, which is really more like a gel than a cream. It feels like you're not putting anything in your hair, almost like you have water in your hands and are scrunching it in. It's difficult to know if you've had enough product until your hair dries, but I find I need a little less of it than the Raw Curls. It has a light clean scent. It usually does not leave a cast. My curls are much softer and fluffier, which means more volume. I have a little less definition on wash day with this product. My hair stays soft and shiny until day 5 with Evolvh. It is not easily reactivated by water so to refresh I add either conditioner or the styling creme.
Evolvh also has WonderBalm which is like a serum. I use this over the styling creme, but I could definitley get on without it. It adds tons of shine but using too much leaves your hair very greasy looking, like if you put a bunch of oil. With the right amount, it adds softness and shine. I could not use this on its own because it has no hold. It also works great to use when scrunching out the crunch instead of applying when wet. I sometimes also use a tiny amount to smooth over my curls around days 4-6 to add shine and softness. It has a very light scent similar to the Smart Curl line.
Results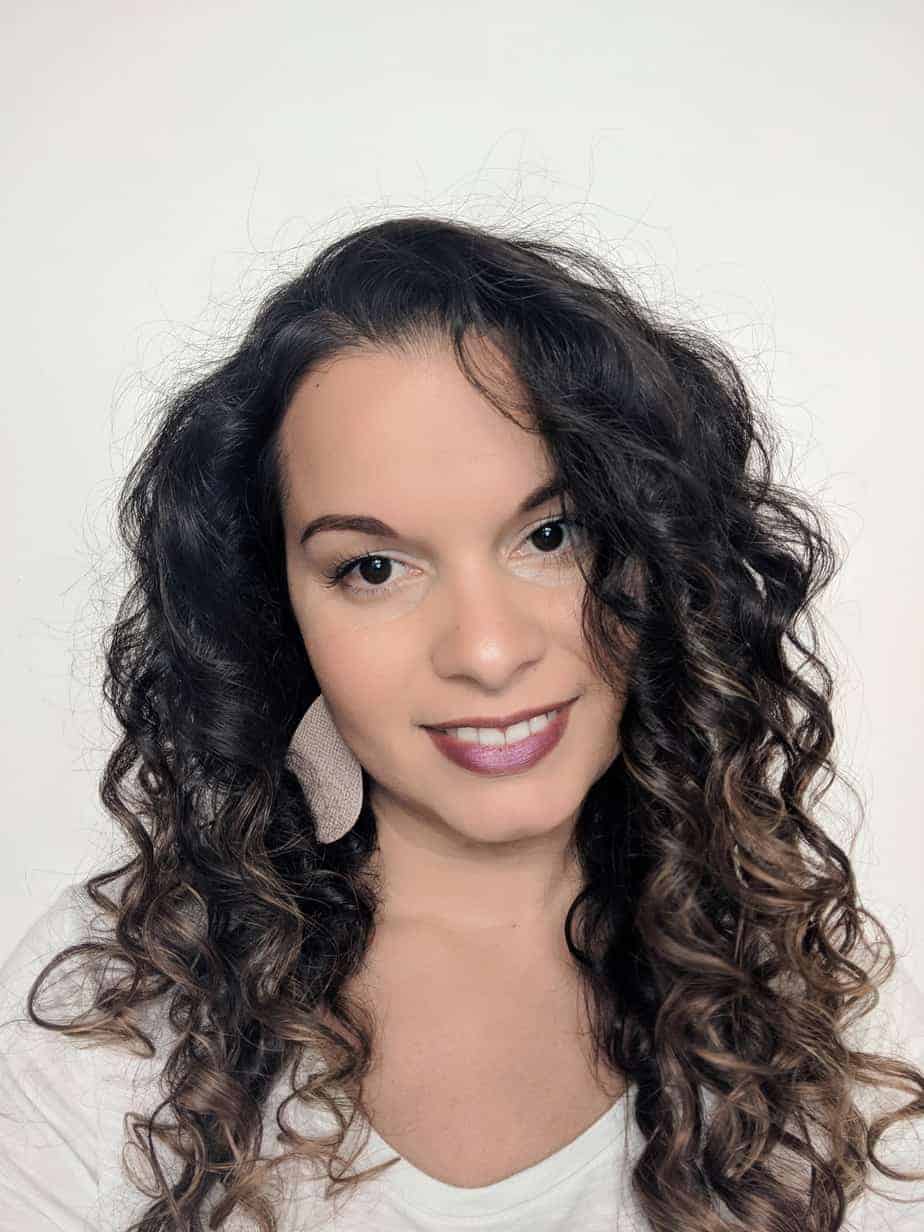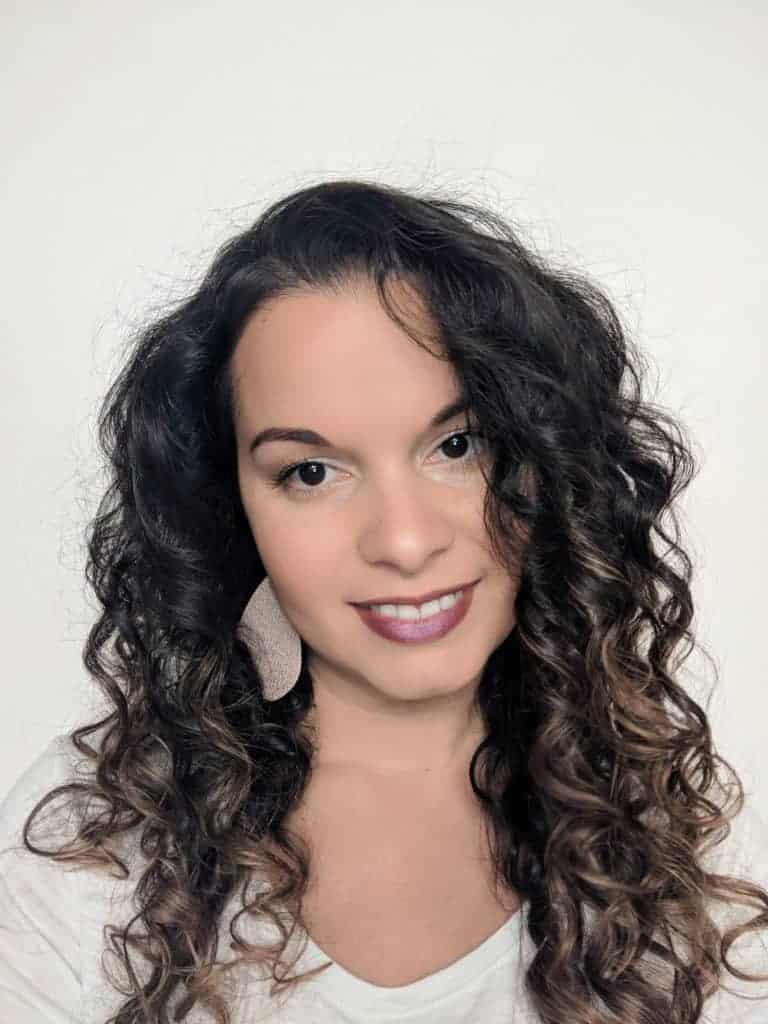 Above are my usual results with Evolvh. I get fairly defined, weightless, fluffy, voluminous curls and full of shine. I can go 4-6 days between washes because they usually stay hydrated and defined. Usually, on wash day it looks full and the curls aren't clumped well but that changes on day 2 and my hair continues to look better every day after.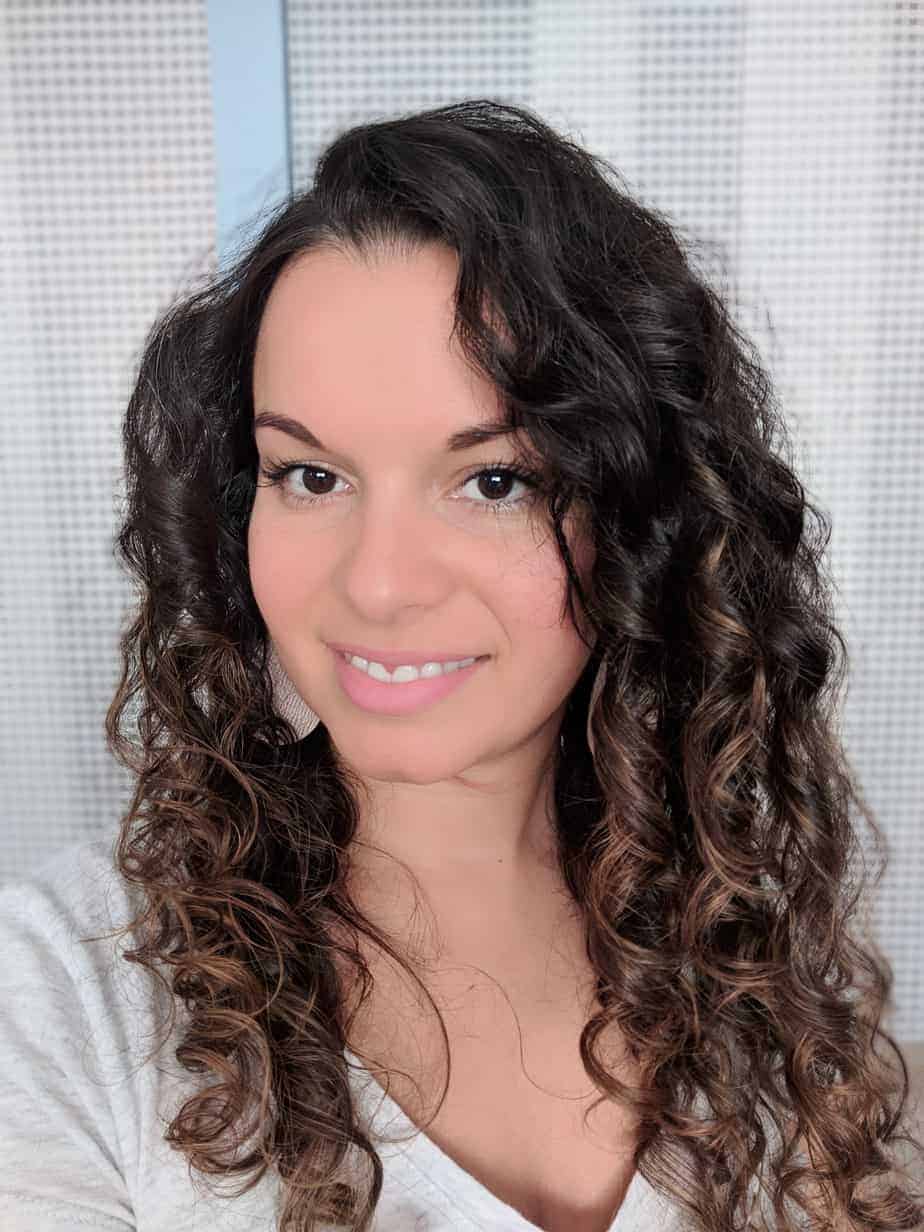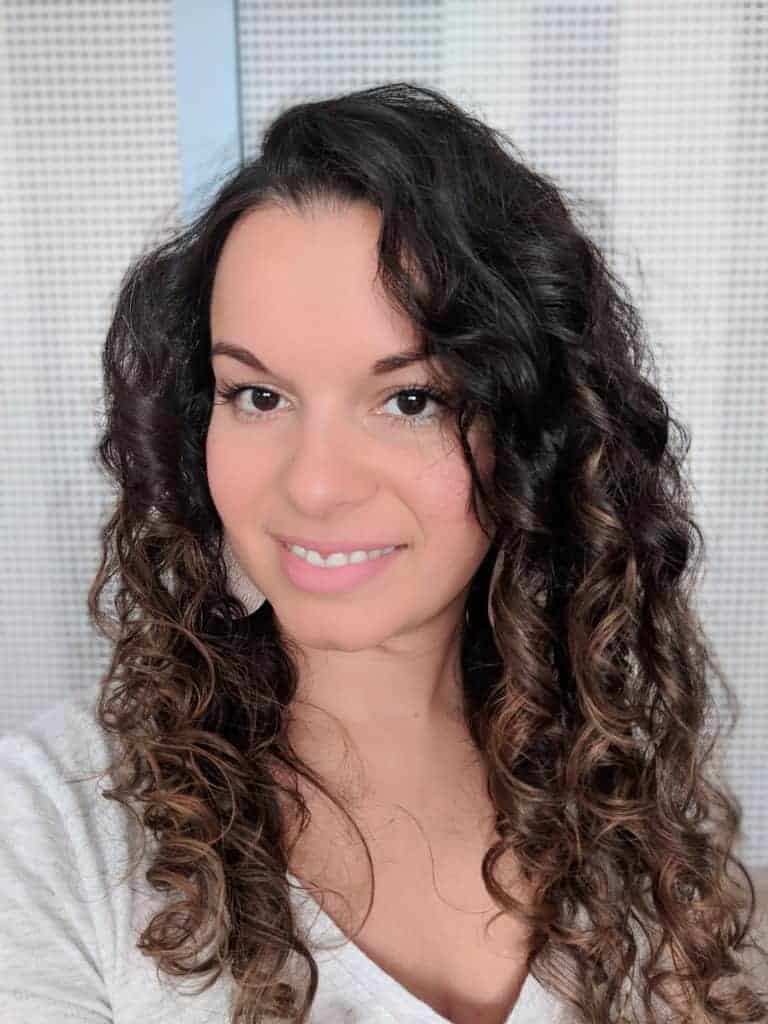 With Raw Curls, I get great definition and shine on days 1-2, but after that my hair starts to feel dry and it loses shine. It also gets greasy at the roots more quickly and loses volume. However, because this gel is a stronger hold, it performs better in high humidity and I often choose it for this reason.
If I had to pick one brand, it would be Evolvh. That said, Raw Curls works better in high humidity. I love the results and long wear from Evolvh but when it's humid I have to use Raw Curls. My recommendation is if you have hair like mine (fine, low density, high porosity, healthy hair) then they both would work well but Evolvh is more lightweight letting me go longer between washes. If your hair is more on the dry side, then go with Raw Curls. My struggle since going curly has always been finding products that don't weigh down my curls and in that aspect, Evolvh wins.
If you're interested in any of the Evolvh products coupon code HE15 gets you 15% off!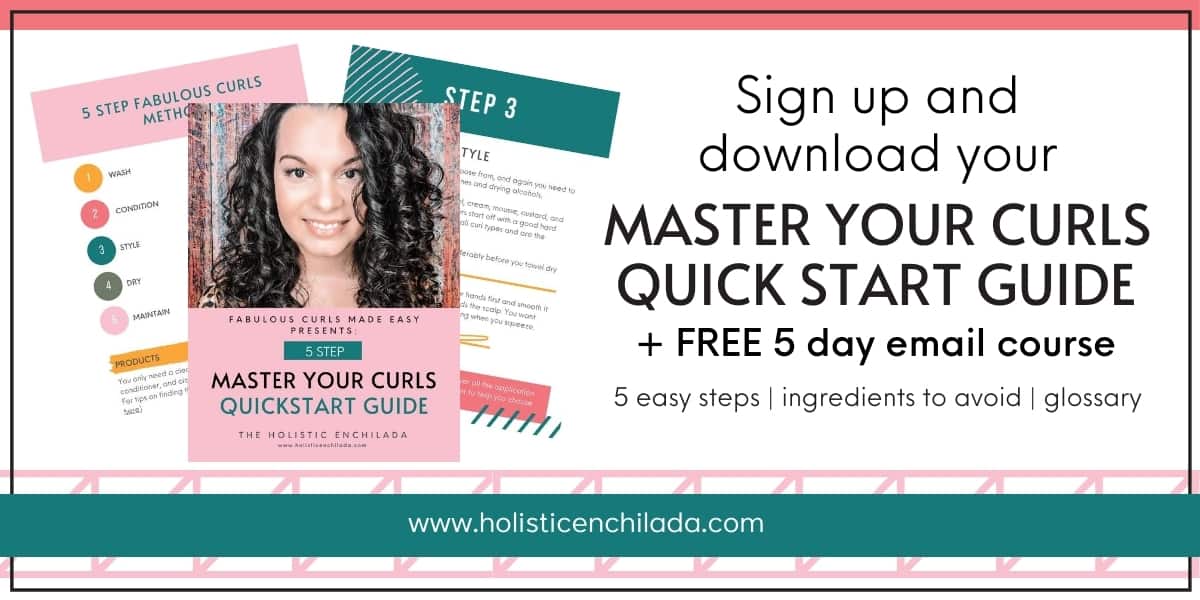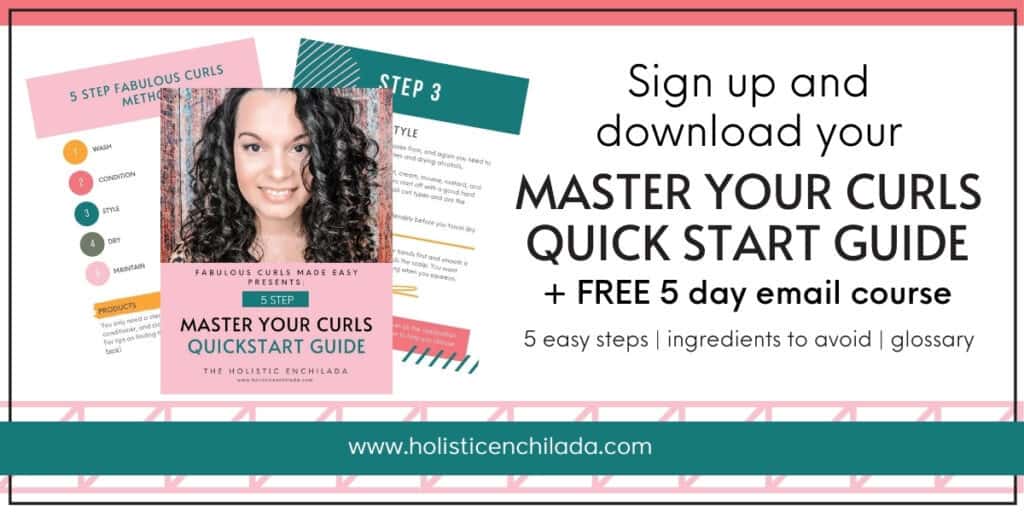 If you want help with embracing your naturally wavy or curly hair, you can join my FREE email course and download my FREE pdf guide, THE QUICK START GUIDE TO MASTERING YOUR CURLS, full of everything you need to know to get started and bring out your beautiful waves and curls.
YOU CAN ALSO READ MY OTHER POPULAR POSTS ON CURLY HAIR:
Also, you can follow me on Instagram or Facebook and subscribe to my blog.