14 Hacks for Wavy & Curly Hair
This post may contain affiliate links, and I will earn a commission if you purchase through these links. Please read the disclosure policy for more details.
If you struggle with your naturally wavy or curly hair but are intimidated by the Curly Girl Method, give these easy wavy and curly hair hacks a try for softer and more defined hair with less frizz.
All of these will work for both wavy and curly hair, but not all will work for everyone. Have a look and give a few of these curly hair hacks a try to see what works for you.
Ready to transform your frizz into defined, bouncy curls and waves? Join my free Quick Start Guide To Mastering Your Curls email course below and be on your way to fabulous curls in just a few steps!
1. Don't brush outside of the shower!
One of the key aspects of following the Curly Girl Method is not using a brush at all but I know that might seem impossible to you since I thought the same when I first heard it.
How can you possibly detangle and create frizz free defined waves and curls without using a brush? It is possible but it takes some work with lots of conditioner and patience.
Instead, you can use a wet brush in the shower a few minutes after applying conditioner which makes detangling so much easier.
This is the best brush I've found so far that doesn't damage my hair and it's not painful. But after that, really don't brush anymore.
Using a brush disrupts the natural curl pattern and separates curls which causes frizz.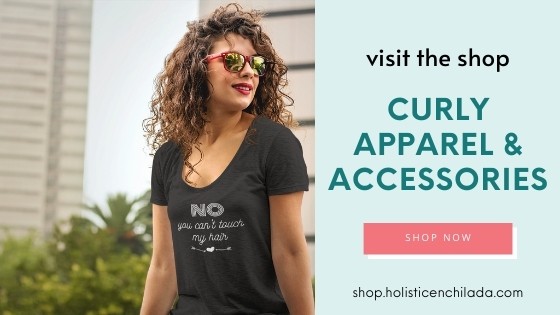 2. Use a leave in conditioner or don't rinse all your conditioner out.
This was another curly hair hack I didn't try for a long time and kick myself for waiting so long. You NEED to use a leave in if you have waves or curls. There's no way around it.
This is because wavy and curly hair tends to absorb moisture from the air which is what creates frizz.
The more moisture you have in your hair, the less it will absorb, and the less frizz you'll have. So using an appropriate leave in for your hair type is important.
I recommend leaving some conditioner in your hair if you have dry or thick curls, and using a lighter leave in for other curl types. Make sure to apply this after detangling and rinsing conditioner but before any other products.
If your hair doesn't feel like seaweed, add more conditioner until it does. It should be really soft.
3. Apply styling products to soaking wet hair before drying it.
Probably one of the best curly hair hacks is applying products to soaking wet hair. This was a game changer for me.
After applying your leave in, apply your styling products to your hair.
You might think this is crazy as it will just drip out or get absorbed by the towel but it won't if you dry it correctly.
This is amazing for reducing frizz and getting better clumps of waves and curls.
Use more product than you normally would and make sure to apply it all over.
Smooth your hands all over your hair and then scrunch up towards your scalp. You should see nice clumps of waves and curls without frizz.
Keep scrunching until it's not dripping as much then move on to drying.
I do all this with my head upside down to make it easier.
Check out my Instagram video below to see how I apply products to soaking wet hair.
4. Use an old t-shirt, microfiber, or flour sack towel to blot dry your hair.
Keep the regular towels on your body and off your hair. Regular towels absorb too much moisture and water.
A t-shirt, microfiber, or flour sack towel will only absorb the excess water so that your hair will have less frizz and tangles.
Also, be sure not to rub. Read hacks 4 and 5 for better ways to dry your hair. My favorite microfiber hair towel is the Turbie Twist.
5. Try plopping.
This method includes wrapping wet hair in t-shirt or microfiber towel in order to quickly to gently absorb excess water that would drip otherwise.
Some people sleep with this one, others plop for 20 minutes until the hair isn't dripping.
Experiment and see what works for you. Here is a quick demo video on plopping.
6. Try micro plopping.
This is a great curly hair hack for those with thin, low density hair.
I discovered this last year and it's the best way to dry my hair without flattening the top or having too much get absorbed.
Again, use the right hair towel for this. Below is a quick demo.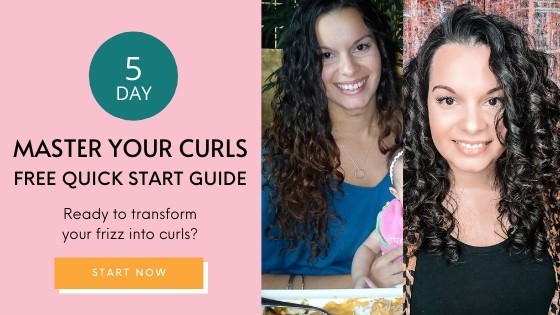 7. Don't touch your hair while it is drying.
Another easy technique that reduces frizz.
If you touch your hair while it is drying you risk disturbing the curl pattern and causing frizz. Leave it alone until it is completely dry.
8. Let your hair dry in that "crunchy" cast then scrunch out the hardness for soft waves and curls.
This is one of the least known of all the curly hair hacks.
You know that crunchy feeling people hate that gel gives you?
Yeah, you want your hair to dry like that, but you don't want to leave it like that. It acts like a cast holding your curl in place until it is dry.
Once your hair is fully dry and crunchy, scrunch it upwards – no rubbing! – to release the hard cast. And voila, soft, defined curls!
Play the video below to see how to do this.
9. Use a diffuser for bouncy, soft curls and more volume.
This is probably another curly hair hack most people don't know about.
You know that funny looking large, round attachment for the hair dryer you never used before? It's for curly hair. Use this to dry your hair if you want more volume and a tighter curl pattern.
But be careful with this. Use low heat, and don't move it around too much.
Place your curls ends first in and push it up towards your scalp. Then turn it on and hold for 30-60 seconds. Repeat the process all over until it is all dry.
10. Clip your roots while drying to get more volume.
If you need more volume in the roots area then try root clipping.
After styling, use clips to hold the hair straight up at the scalp while your hair dries. You can use these and diffuse as well, but they get hot so be careful.
11. Deep condition before washing your hair.
Most people deep condition after washing and I used to do this.
But now that my hair is healthier, too much moisture or product builds up and weighs down my hair.
So deep conditioning before washing gives me just the right amount of moisture without weighing my hair down.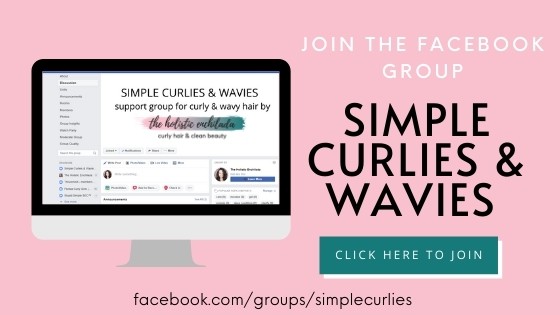 12. Pineapple your hair at night, or use a buff.
Night time protection is so important to keep your waves and curls looking nice and lasting longer than just wash day.
I like to use a hair buff but many pineapple with success.
This protection keeps your hair from tangling and being pulled or rubbed so there is less frizz.
Also, read my post on night time protection for curly hair for more ideas.
13. Sleep on a silk or satin pillowcase.
This is another way to protect your hair at night.
Silk or satin prevents tangling and frizz because the hair just slides around instead of being tugged.
Also, cotton absorbs some moisture from your hair and skin. And we already know what that does to our hair.
This MYK silk pillowcase is very affordable and it's my favorite.
14. Refresh next day hair with a mix of conditioner and water.
Second day hair not looking so fab?
Try refreshing with a little water and conditioner.
I use a fine mist spray bottle and add a few pumps of conditioner then fill the rest up with water. I spray this on areas that need help the next morning.
The addition of conditioner helps add moisture, which you know you need, and wetting the hair reactivates the styling products from the previous day. Then you can try smoothing out curls by finger coiling and scrunching up.
This Flairasol spray bottle is the best!
Check out my refresh video below.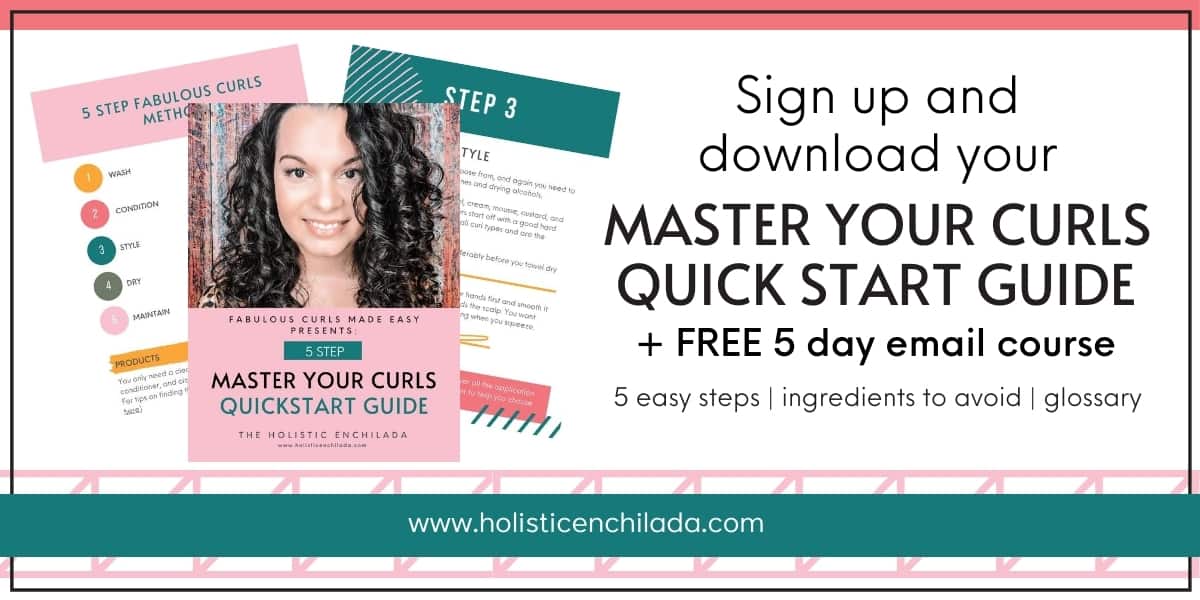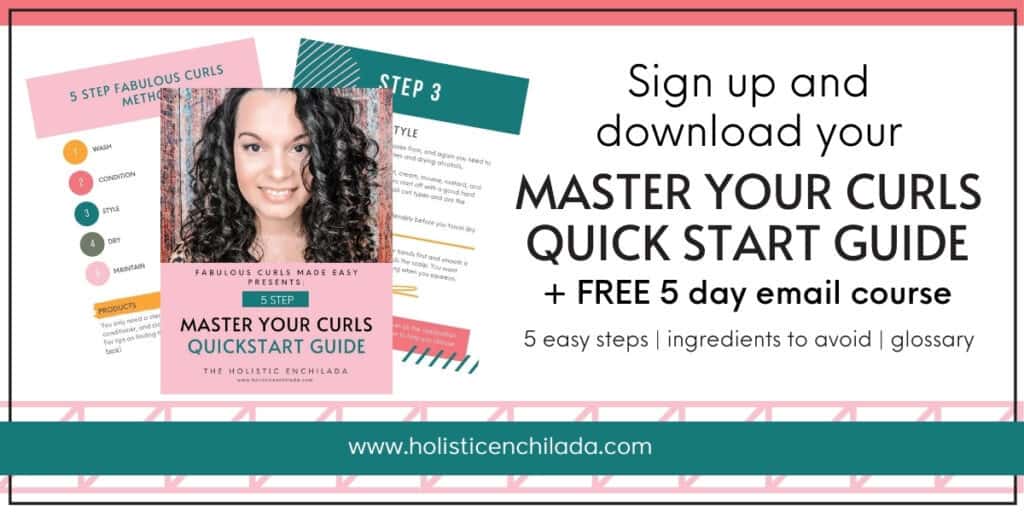 If you want help with embracing your naturally wavy or curly hair, you can join my FREE email course and download my FREE pdf guide, THE QUICK START GUIDE TO MASTERING YOUR CURLS, full of everything you need to know to get started and bring out your beautiful waves and curls.
YOU CAN ALSO READ MY OTHER POPULAR POSTS ON CURLY HAIR:
Fabulous Curls Academy
Fabulous Curls Academy is my monthly membership program that gives you access to several online courses that will guide you through creating a simple routine that gives you fabulous results. Learn what your hair type is, which products and ingredients will work for you, and how to style according to your hair type by creating a simple routine that works. No more confusion about products or methods or battling frizz and time. Click here for more info.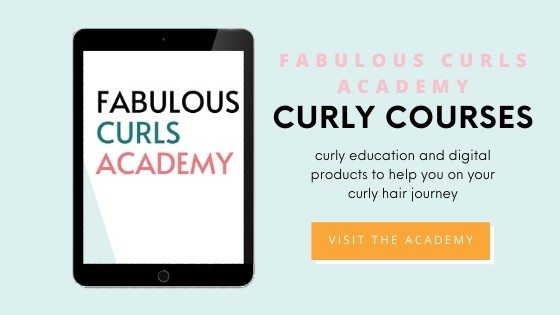 Curl & Clean Beauty Coaching
I now also offer Curl & Clean Beauty Coaching sessions virtually! You can book a 15-minute, 30-minute, or 45-minute session with me to help you solve your curly hair or clean beauty struggles. Click here to learn more.