Protein Treatments For Curly Hair – A Guide To Protein Moisture Balance
This post may contain affiliate links, and I will earn a commission if you purchase through these links. Please read the disclosure policy for more details.
Wondering if your hair is in need of a protein treatment or how to do one? If you're on your curly hair journey you have definitely heard talk about protein moisture balance and protein treatments for curly hair.
But what is a protein treatment, how can you tell if you need one, and which products should you try? And, more importantly, how can you have protein moisture balance? Read on for all the details.
Ready to transform your frizz into defined, bouncy curls and waves? Join my free Quick Start Guide To Mastering Your Curls email course below and be on your way to fabulous curls in just a few steps!
What is a protein treatment?
Our hair is primarily made up of the protein keratin. Keratin is what keeps it healthy, strong, and full of elasticity.
Damage to our hair from the environment, processing, and styling causes the keratin to break down.
A protein treatment is a treatment that infuses a boost of protein into your hair. It works to strengthen and repair the keratin.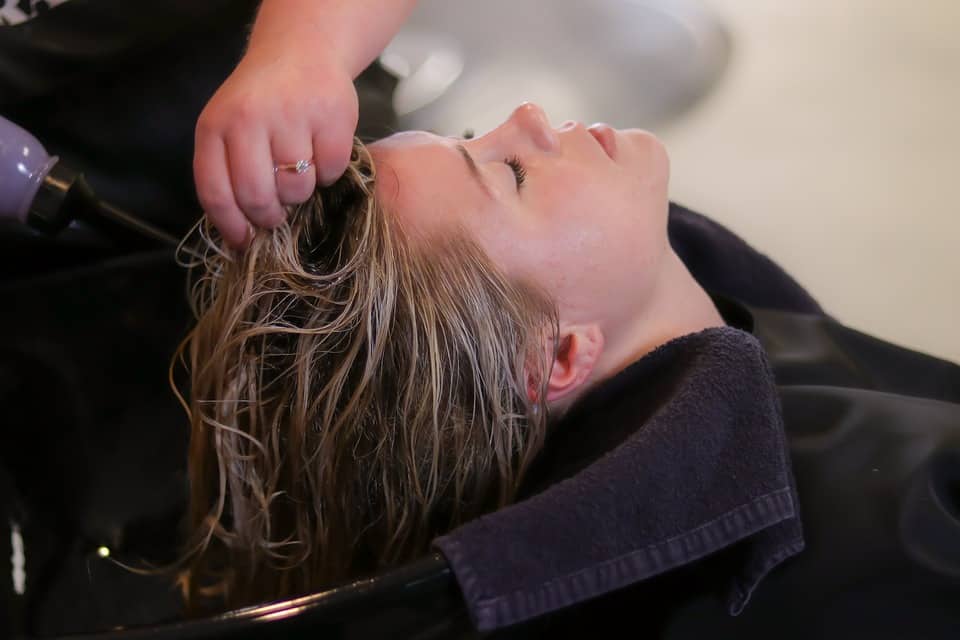 Benefits of a protein treatment for hair
Protein treatments offer several benefits, especially for damaged hair. If your hair is chemically processed or has heat damage then most likely protein treatments will help improve the health of your hair.
Some benefits of a protein treatment are:
strengthens hair
reduces frizz
improves curl definition
adds volume
smoothes the hair cuticle
increases shine
helps grow hair longer
increases elasticity
How do you know if you need to do a protein treatment?
If your curls are limp, frizzy, don't hold their curl for long, or feel too soft then it likely needs a boost of protein.
The Stretch Test
Try the stretch test to check for the elasticity of your hair.
In order to test for elasticity, take a single strand of hair between both thumbs and forefingers and stretch the hair (it may be necessary to detach a hair from the client's head) (source).
Healthy hair will stretch roughly an extra 1/3 its length and return to original size. Damaged hair may not return fully to original size, whilst dry or brittle hair may break when put under tension (source).
If your hair snaps quickly, it needs moisture. If it stretches a lot, it needs more protein.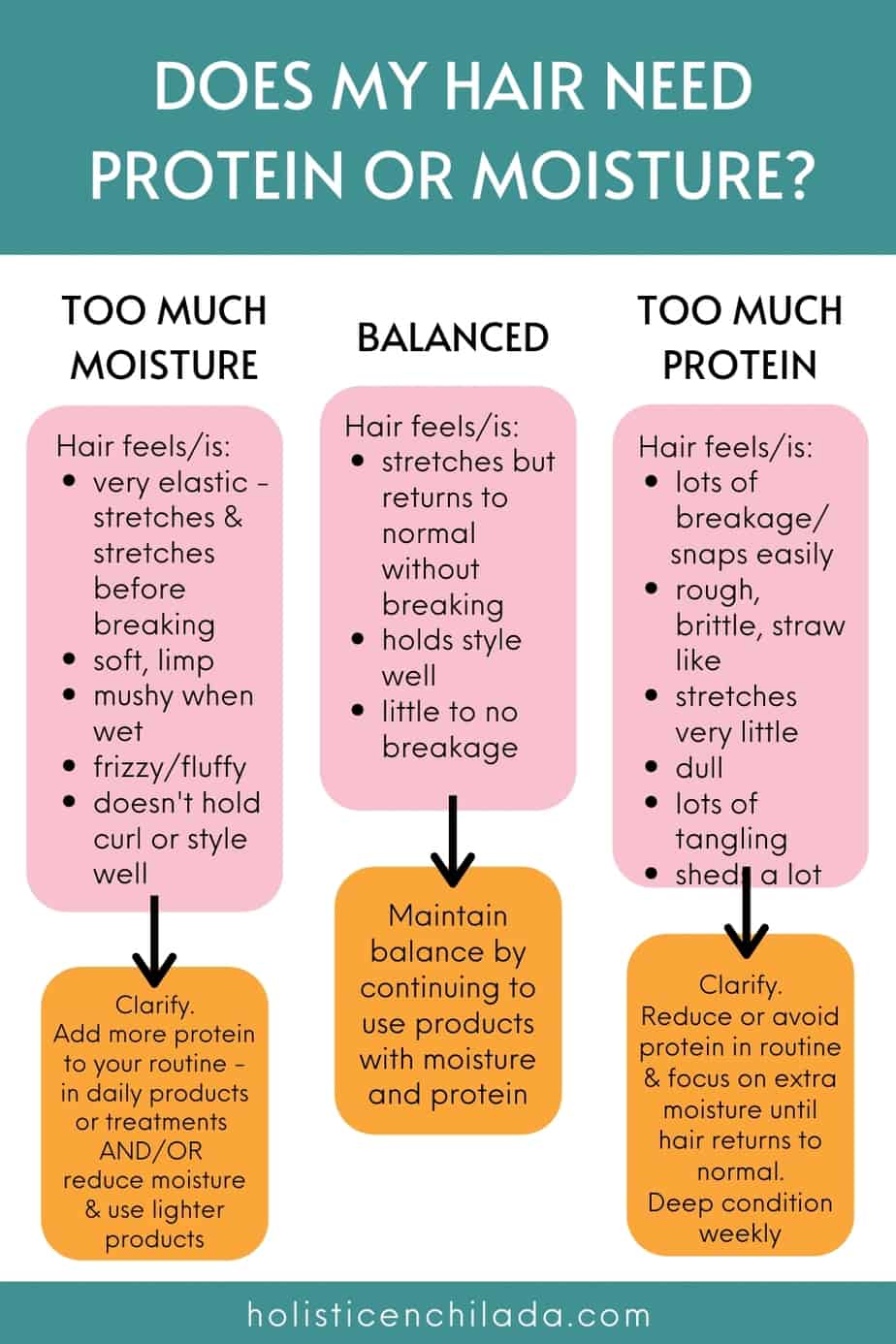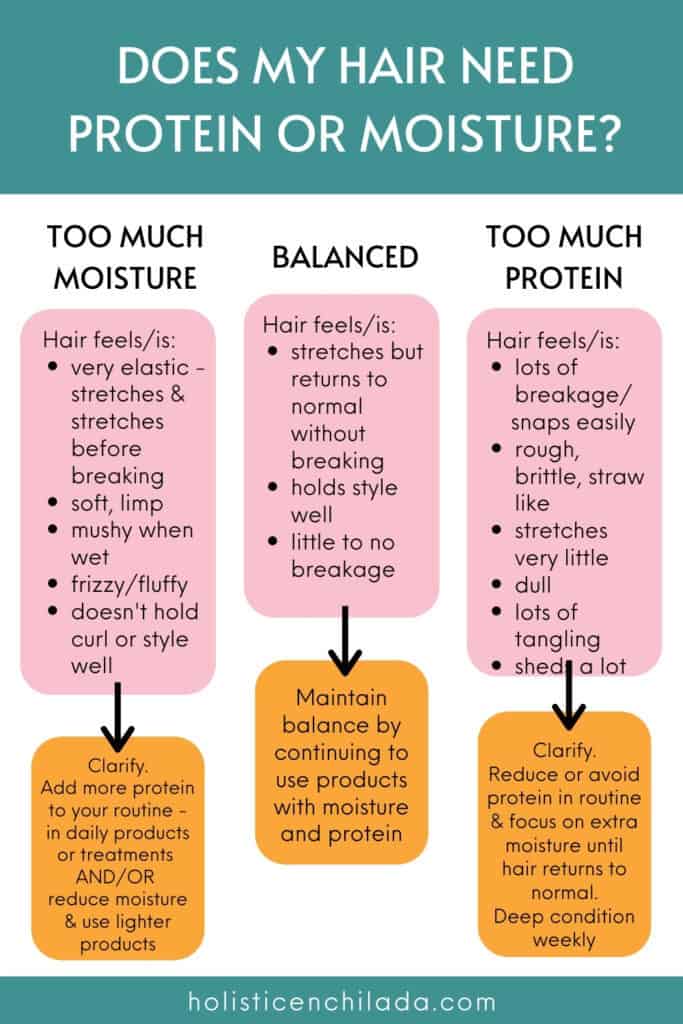 Usually, low porosity hair dislikes too much protein while high porosity likes more protein. This is not an absolute, as every person is different and the ingredients in your products will have an effect on how often you will need to do protein treatments.
If you don't know your hair porosity, then read this post.
Now, these are some of the same reasons you would need to clarify so take that into consideration. Ideally, you should be clarifying on a regular basis so that shouldn't be the case.
You should also check out these 11 reasons your hair is frizzy if you're having frizz problems.
Still not sure if your hair needs protein or not? Try a rice water rinse first. Rice water is a protein mimicker and will provide similar benefits. If your hair responds well to the rinse, then it probably needs protein.
How to identify proteins
Many products will advertise if they're protein heavy with words like "strengthening" or "repairing". Check the ingredients list to find proteins.
If you're not sure what to look for, some of the most common proteins found in products will be listed as the following:
hydrolyzed protein
keratin
oat flour
soy
collagen
amino acids
silk
wheat protein
Quick tip: anything "hydrolyzed" is a protein
You could also simply use http://www.isitcg.com/ and paste the ingredients list in. It will tell you exactly which ingredients are proteins so you don't have to figure it out.
You'll know a product is really a protein treatment if there is at least one protein in the top 5 ingredients.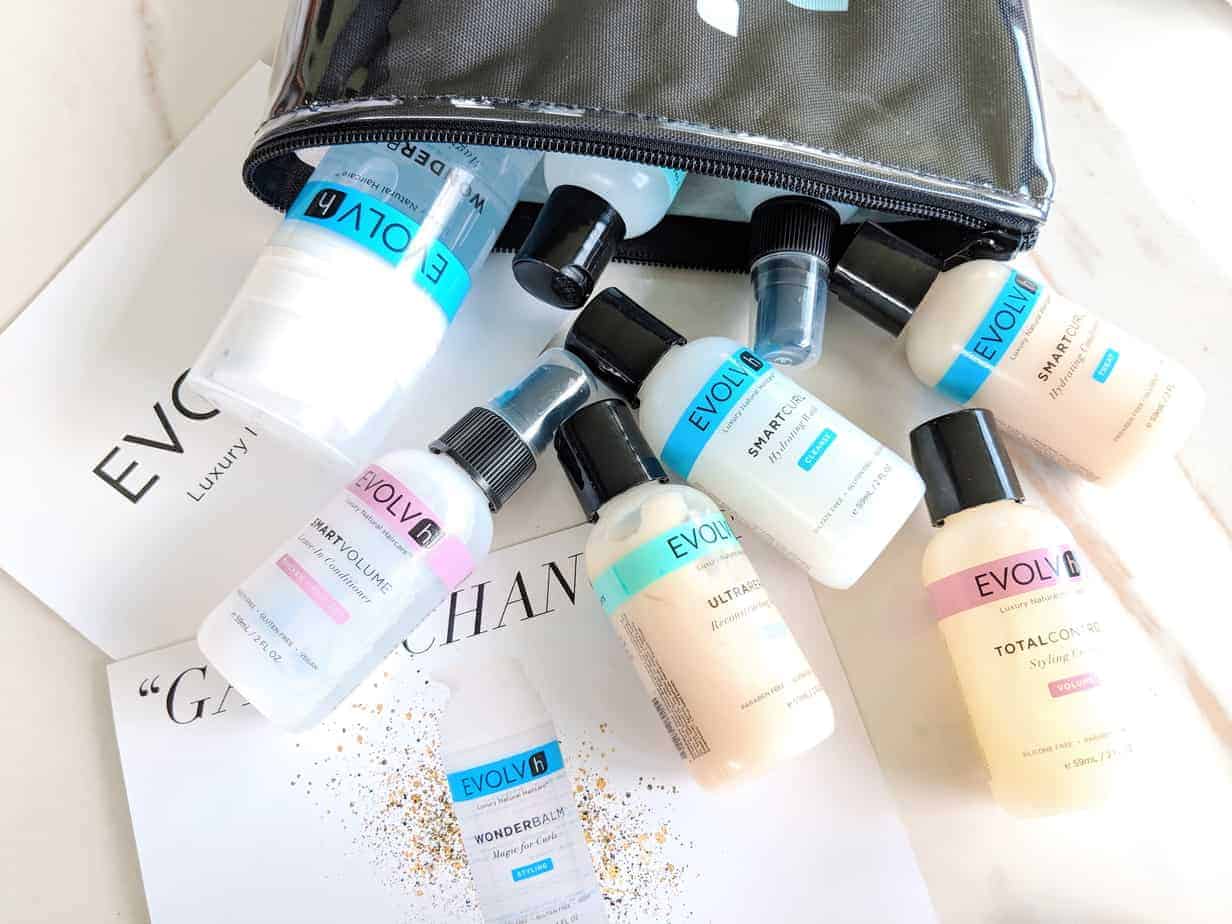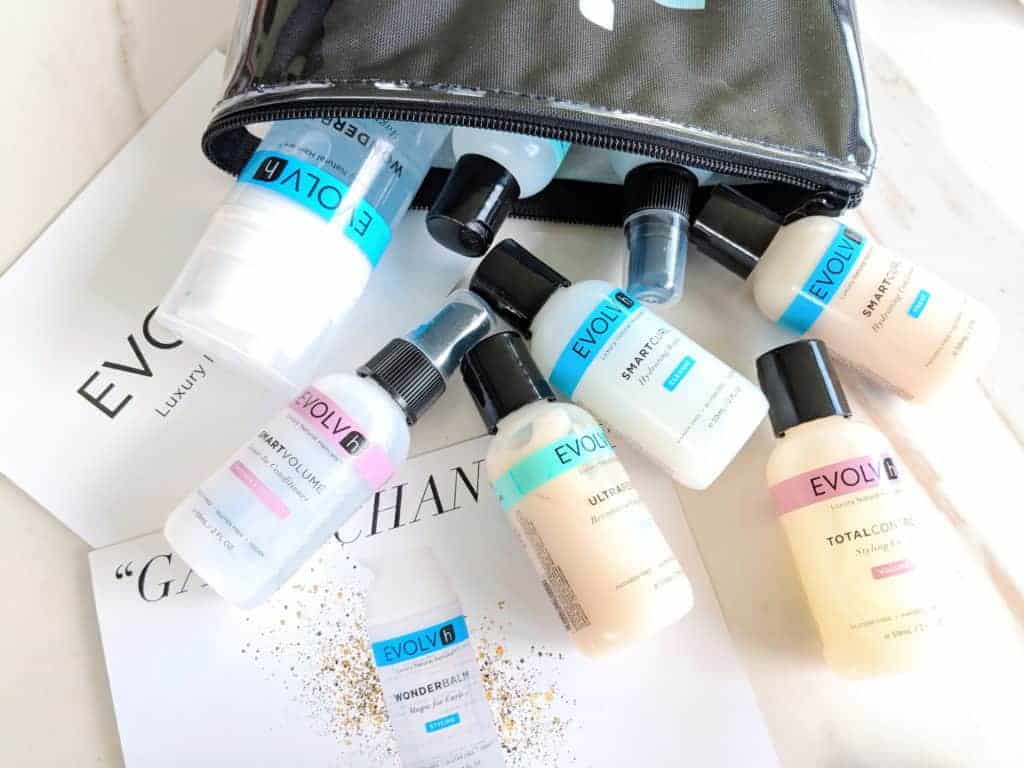 DIY protein treatments for curly hair
If you're looking for DIY protein treatments, the only option I know of that actually works is a gelatin treatment. This is not vegan which I know is a concern for some of you.
You might find recipes for DIY protein hair masks made with foods like eggs and yogurt but every hair expert I've heard speak on this has said that the molecules in these foods are too big to penetrate the hair shaft so these don't actually work. This is the case for rice water too.
Many people recommend a rice water rinse as a protein treatment. Rice water rinses are amazing and offer similar benefits but it's not truly a protein treatment. Regardless, it can be used for the same reasons and give you nearly the same results. Check out my rice water rinse routine here.
I have done the gelatin treatment once before and it was actually too much protein for my hair so I prefer to do the rice water rinse. If you want to try out the gelatin, check out this post.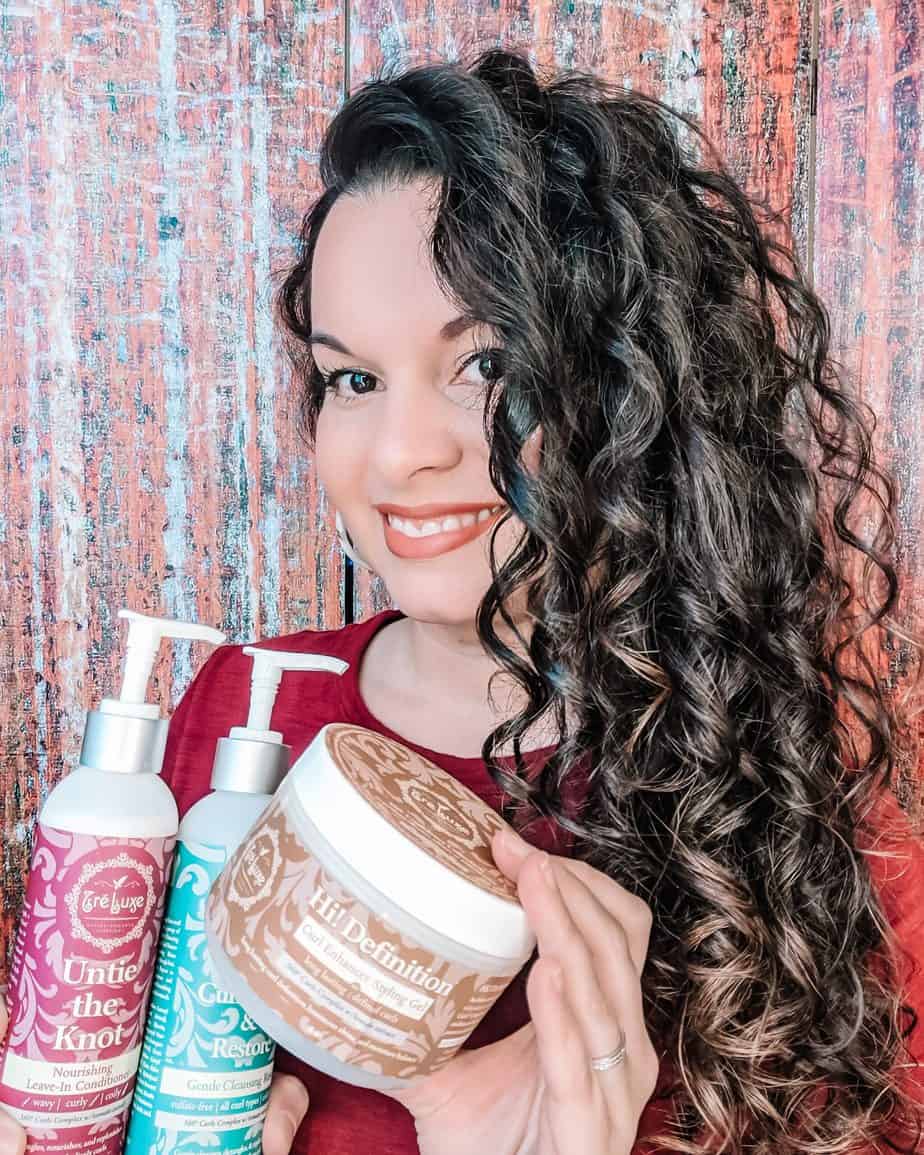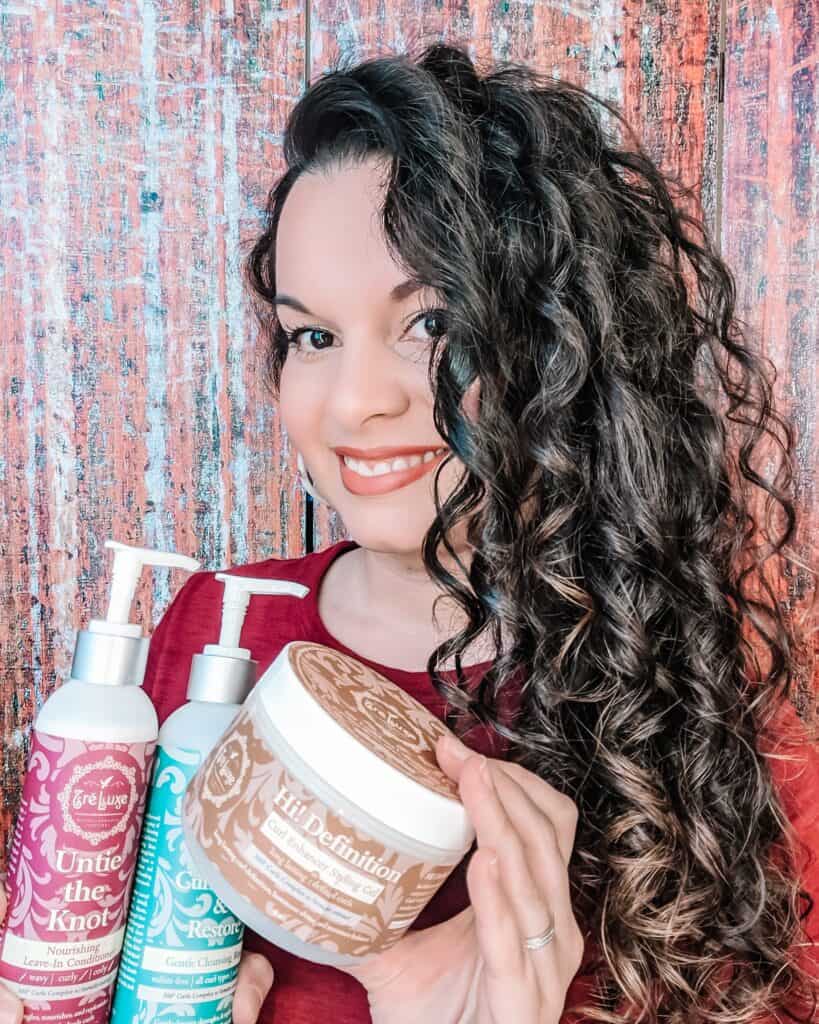 Curly Girl Friendly Protein Treatment Products
If you prefer ready to purchase products then there are a few curly girl friendly protein treatments to choose from:
I love the Shea Moisture Strengthen & Restore Masque and am very intrigued by Aminotouch. You can mix it into the conditioner you already have for a boost of protein. My only concern with this is it would be easy to use too much protein which can cause chemical damage. So if you go that route be careful and don't use it often.
How often should you do a protein treatment?
You have to be careful not to overdo it with protein. Too much protein can cause your hair to become brittle and dry and will cause breakage.
Protein treatments should be done only when your hair needs it and according to the product directions. Some can be used weekly while others are monthly.
Typical recommendations are once every 4-6 weeks for severely damaged hair. Less often for other hair types. Also, products that are more moisturizing and aren't just straight-up protein can be used more often since they're not as strong.
For deep conditioners and masks, weekly to monthly is fine. The more damaged your hair is, the more often you'll need it.
If you're using something more potent, then I would not do it more than once a month.
Pay close attention to how your hair looks and feels after the treatments to ensure you're not overdoing it.
And if your hair feels dry and stiff after rinsing out the treatment, use a moisturizing deep conditioner.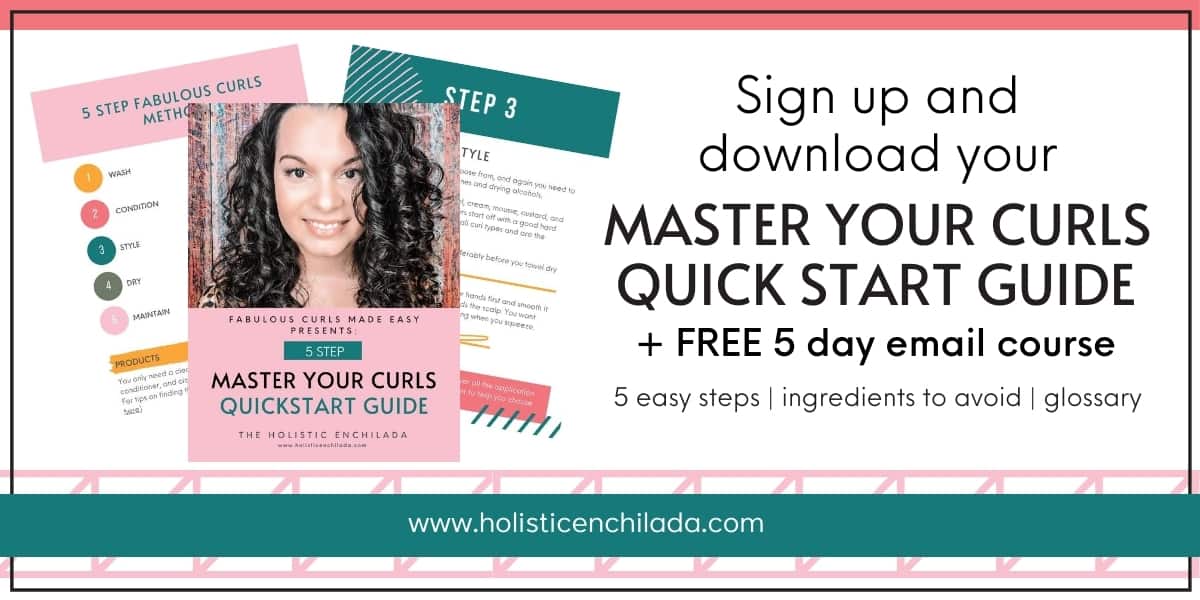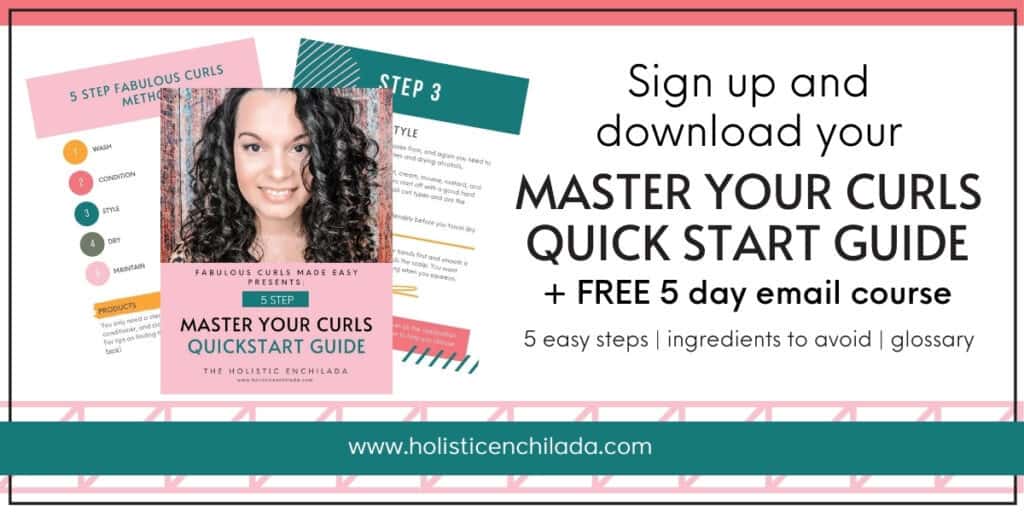 Curly Girl Approved Protein Products
You could also incorporate protein into your daily routine by using products with some protein in them. Then, you may not need to do protein treatments at all. I actually recommend this.
There is some experimenting with this though. Some hair loves protein in cleansers and conditioners but not in styling products (like mine!), and others prefer the opposite. You'll have to find out what your hair likes.
So check your current products and see if they have protein. Think about how your hair does when you switch to products with more or less protein in them.
I recommend you keep a record when you're testing out new products, tweaking your routine, or trying to figure out how certain ingredients affect your hair. This curl tracker is a great, easy way to keep track of this.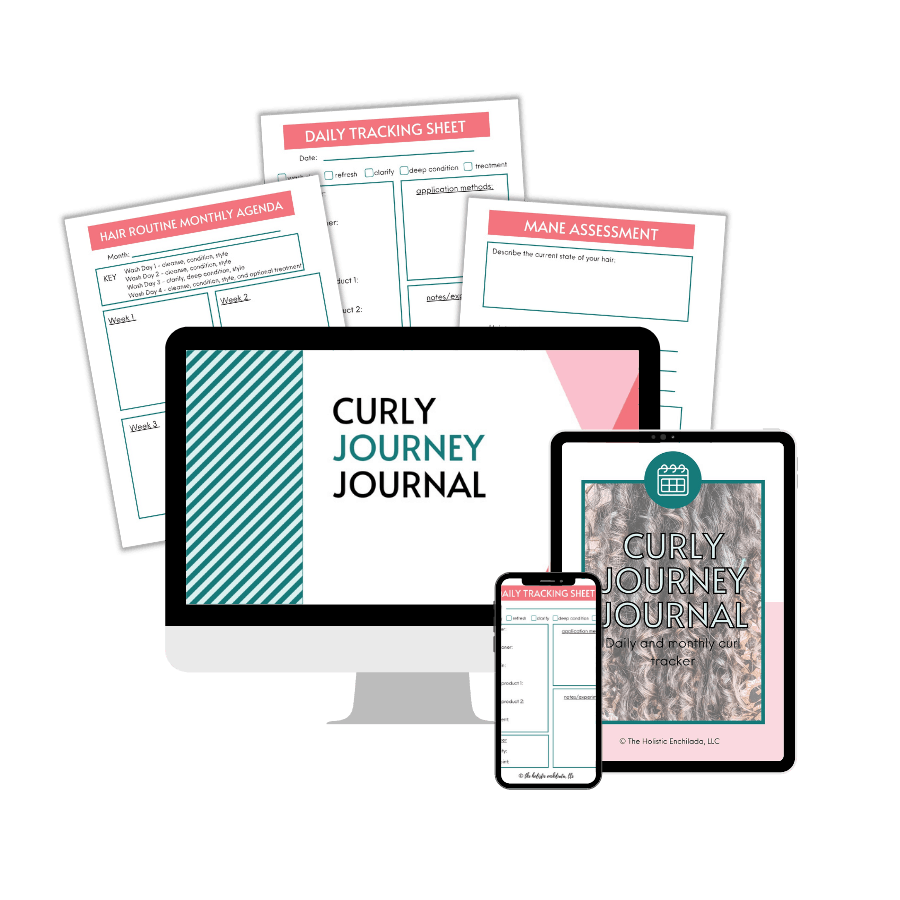 Here are some popular curly girl products with protein in them:
Protein Overload
One thing you need to look out for is protein overload. This is the result of not getting enough moisture into your hair and can cause chemical damage to your hair. This is why I don't recommend straight protein treatments be used regularly.
Signs of protein overload include:
Hair snaps off when you do the hair strand test
Unusually dry/lifeless and brittle
Less natural shine/luster than it used to have
Heavy shedding and tangles
Feels very straw like and stiff
If this happens you want to reduce the use of protein in your routine. Remove as much protein as you can and add in lots of moisture.
It can take weeks to overcome this so be diligent and patient.
What about OLAPLEX?
OLAPLEX 3 is a great product for color treated hair but it is not a protein treatment, it is a bond builder. It reduces breakage and visibly strengthens hair and it can be used along with protein treatments.
Protein Moisture Balance
Protein moisture balance seems tricky and I see the questions every day from others wondering if their hair needs protein or moisture.
Don't complicate this. Your hair needs both. Just keep a balanced routine and you shouldn't have to worry about this.
Ensure your line of products are moisturizing and provide some protein, but not too much protein. Check the ingredients on all your products and make sure there is at least one protein in a few of your products.
I usually advise against using straight up protein like the drops or Aphogee because they're so strong. It's safer to cut down on moisture and add products with more protein in them if you want more protein.
Likewise, if your hair is in protein overload, cut back on the protein heavy products and add in more moisture.
Maintain a balanced routine and keep track of your treatments to keep the balance. Again, you can use the curl tracker to build and maintain a balanced routine.
The first step anytime you're not sure what's going on with your hair and you don't know what it needs is to clarify.
After clarifying, check the chart above to see if your hair needs more protein or moisture.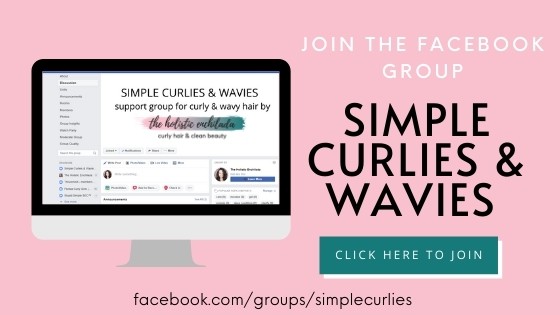 If you want help with embracing your naturally wavy or curly hair, you can join my FREE email course and download my FREE pdf guide, THE QUICK START GUIDE TO MASTERING YOUR CURLS, full of everything you need to know to get started and bring out your beautiful waves and curls.
Check out these other popular curly hair posts:
Fabulous Curls Academy
Fabulous Curls Academy is my monthly membership program that gives you access to several online courses that will guide you through creating a simple routine that gives you fabulous results. Learn what your hair type is, which products and ingredients will work for you, and how to style according to your hair type by creating a simple routine that works. No more confusion about products or methods or battling frizz and time. Click here for more info.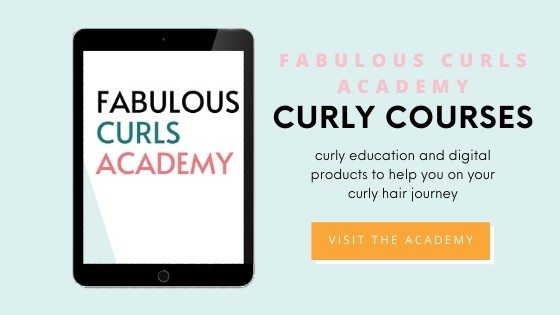 Want to remember this? Save Protein Treatments For Hair – A Guide To Protein & Curly Hair to your favorite Pinterest board!