If you've spent any time reading about the curly girl method then you've likely come across protein and rice water rinses. But why would you want to do a rice water rinse for curly hair?
Benefits of rice water for hair
Sometimes wavy or curly hair needs a little boost of protein. Some benefits of a rice water rinse include:
strengthens hair
stimulates growth
conditions
reduces frizz
improves curl definition
adds volume
soothes scalp
smoothes the hair cuticle
increases shine
helps grow hair longer
increase elasticity
Rice water treatments for hair is an old Asian tradition.
…The court ladies of the Heian Period, whose beautiful long hair, called suberakashi, reached to the floor, were said to have combed their hair each day using Yu-Su-Ru (rinse water obtained from the washing of rice) …. we found that Yu-Su-Ru exhibited hair care effects, such as reducing surface friction and increasing hair elasticity.

International Journal of Cosmetic Science
Other research out of Japan has examined the effects of inositol, which is contained in rice water, on hair. They found that:
…inositol penetrates into the hair gradually. Additionally, we demonstrated that inositol stays inside the hair, allowing its protective and beautifying effects to persist even after rinsing.

SPring-8
I first heard about rice water rinses when I came across an Instagram post by @powerdomi. I was so intrigued after seeing her waves turn into ringlets after one treatment.
I thought it was a bit of a hassle so put off trying it for a year. When I finally did do it, I instantly saw what all the fuss was about. It revived my curls and gave me more defined curls.
Check out the before and after photos below. My hair did not look bad before, but it was definitely looser and the curls would loosen more and more throughout the day. They also frizzed faster and I had little volume.
After, they spring up and last for days without loosening. I have less frizz and more volume, and lots more shine.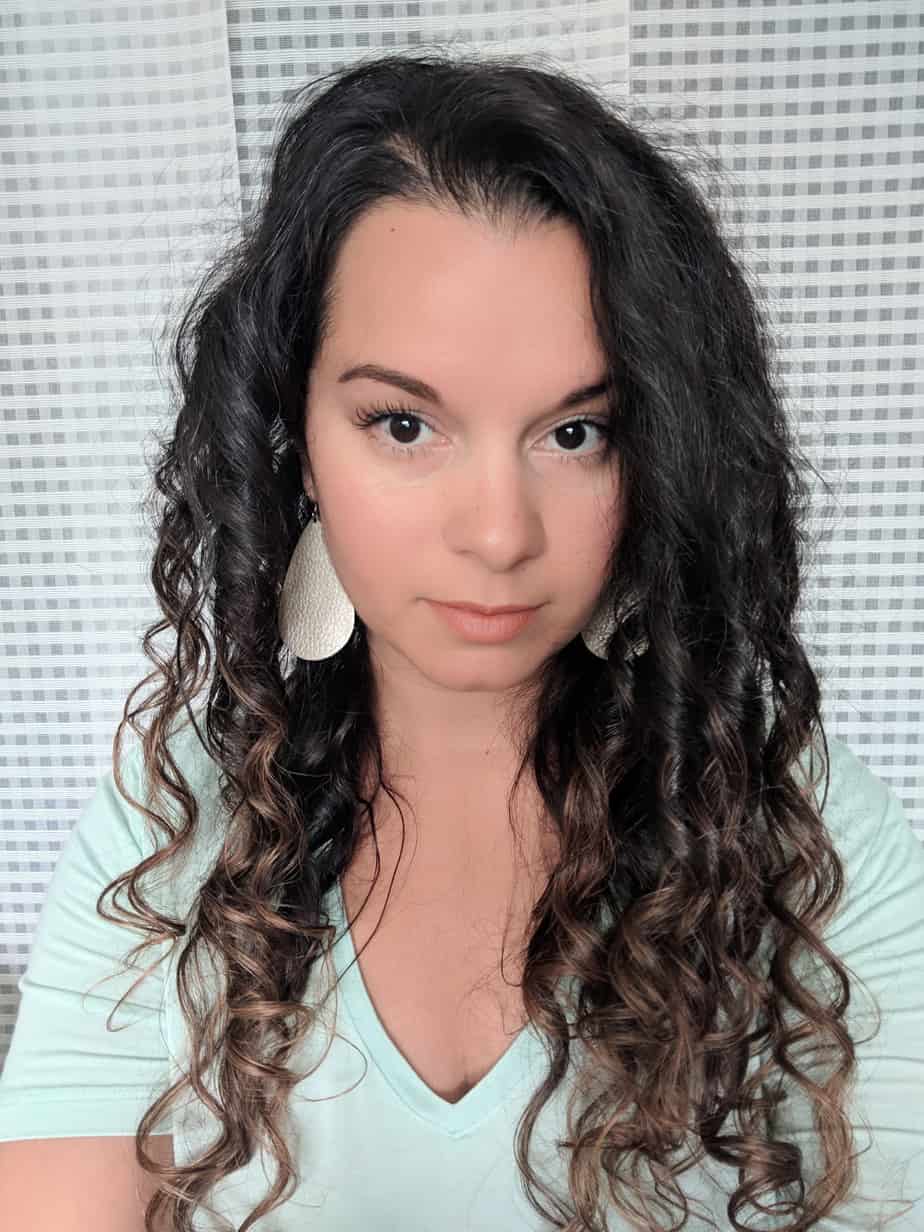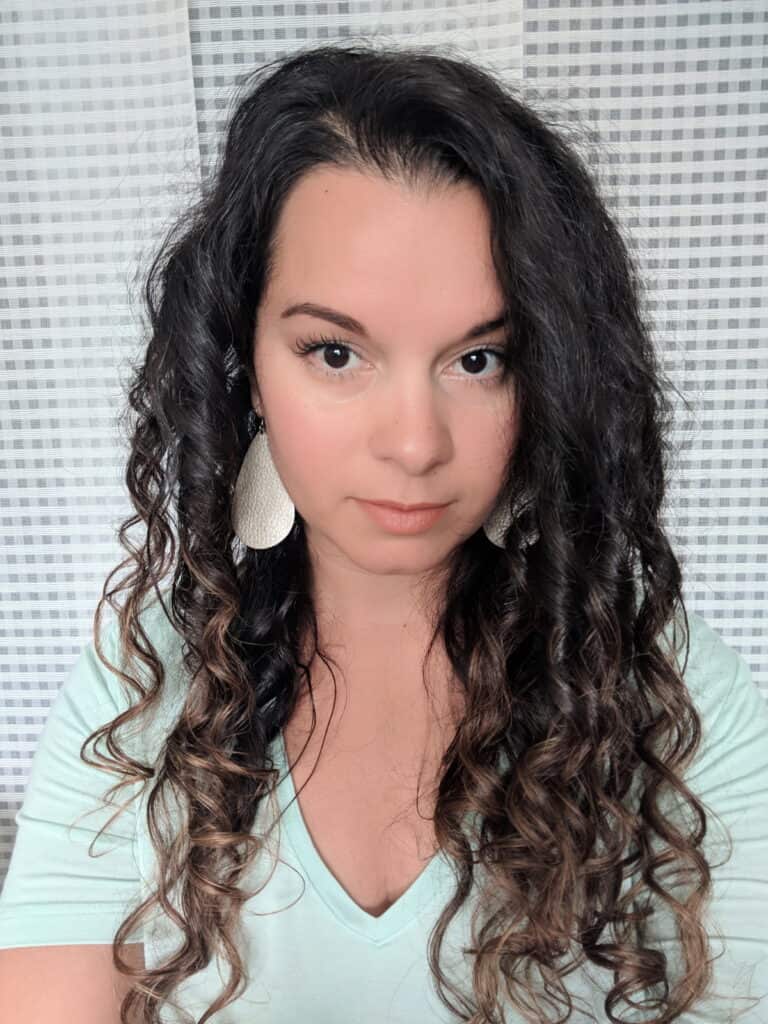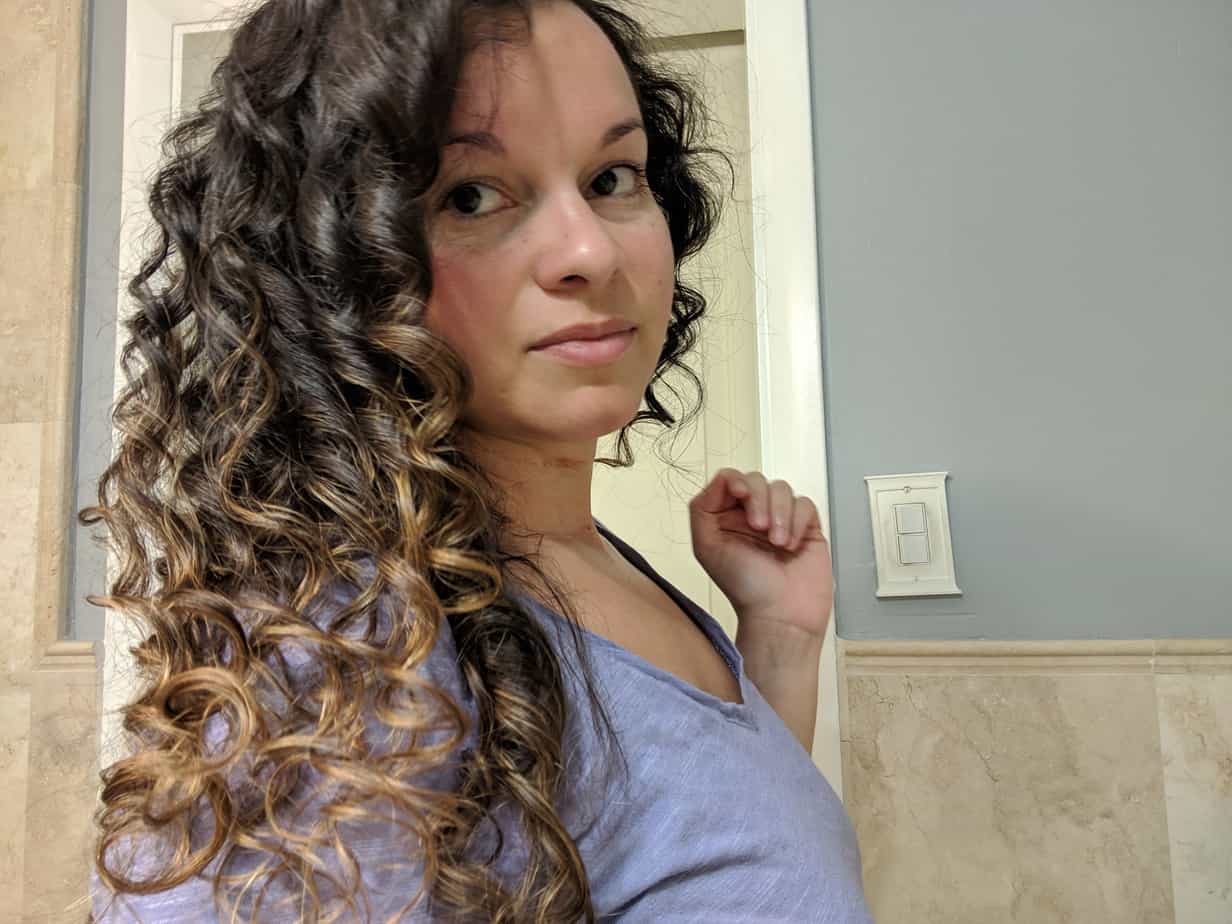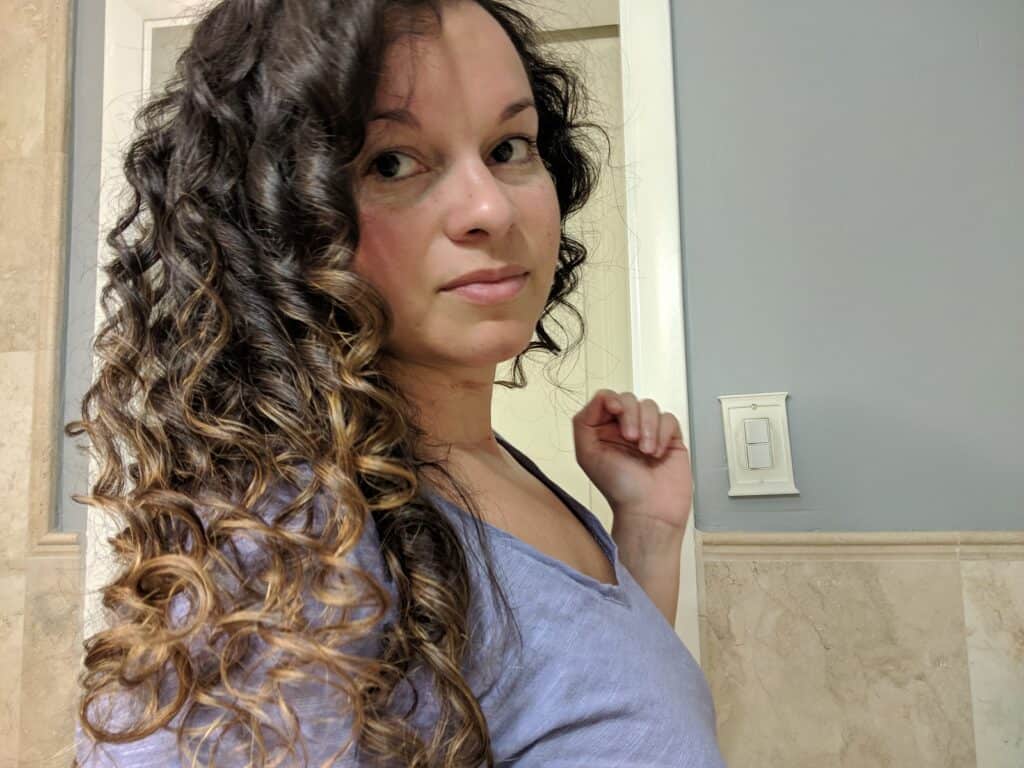 How do you know if you need to do a protein treatment?
If your curls are limp, frizzy, don't hold their curl for long, or feel too soft then it likely needs a boost of protein.
Usually, low porosity hair dislikes protein while high porosity likes regular protein treatments. This is not an absolute, as every person is different and the ingredients in your products will have an effect on how often you will need to do protein treatments.
If you don't know your hair porosity, then read this post.
Now, these are some of the same reasons you would need to clarify so take that into consideration. Ideally, you should be clarifying on a regular basis so that shouldn't be the case.
You should also check out these 11 reasons your hair is frizzy if you're having frizz problems.
How to do a rice water rinse
Basically, you want to boil some rice, separate the cloudy water from the rice, dip your hair into the rice water or pour it over your head after shampooing, and follow the rest of your routine along with a deep conditioner.
Other DIY protein treatments
If you're looking for other DIY protein treatments, the only other option I know of that actually works is a gelatin treatment. This is not vegan which I know is a concern for some of you so I would stick with the rice water rinse.
You might find recipes for DIY protein hair masks made with foods like eggs and yogurt but every hair expert I've heard speak on this has said that the molecules in these foods are too big to penetrate the hair shaft so these don't actually work.
I have done the gelatin treatment once before and it was actually too much protein for my hair so I prefer to do the rice water rinse. If you want to try out the gelatin, check out this post.
Protein Treatment Products
If you prefer ready to purchase products then there are a few curly girl friendly protein treatments to choose from:
I love the Shea Moisture Strengthen & Restore Masque and am very intrigued by Aminotouch. You can mix it into the conditioner you already have for a boost of protein.
Protein in everyday products
You could also incorporate protein into your daily routine by using products with some protein in them. Then, you may not need to do protein treatments at all.
There is some experimenting with this though. Some hair loves protein in cleansers and conditioners but not in styling products (like mine!), and others prefer the opposite. You'll have to find out what your hair likes.
So check your current products and see if they have protein. Think about how your hair does when you switch to products with more or less protein in them.
If you're not sure what to look for, some of the most common proteins found in products will be listed as the following:
hydrolyzed protein
keratin
oat flour
soy
collagen
amino acids
silk
wheat protein
I'll also list some popular products with protein in them:
If you want to learn more about the curly girl method download my free 10-page guide: HOW TO GET STARTED ON THE CURLY GIRL METHOD. You will learn how to follow the CG method in just a few steps and be on your way to beautiful waves and curls in no time!
You can also read my other popular posts on curly hair:
Also, follow me on Instagram as I'm always posting tips and tutorials.
Want to remember this? Save Rice Water Rinse For Curly Hair – Protein Treatment to your favorite Pinterest board!