How To Start The Curly Girl Method & Choose The Right Products
This post may contain affiliate links, and I will earn a commission if you purchase through these links. Please read the disclosure policy for more details.
With all the info on the curly girl method out there, it can get quite overwhelming for beginners.
If you're trying to figure out how to start the curly girl method, the abundance of products, gadgets, information, and things to consider can make it difficult to know exactly what you really need, aside from feeling overwhelming.
So this post is for all the curly girl method beginners. I'll share exactly how to get started, and the only products you need to get started, and spoiler alert, it's not a lot!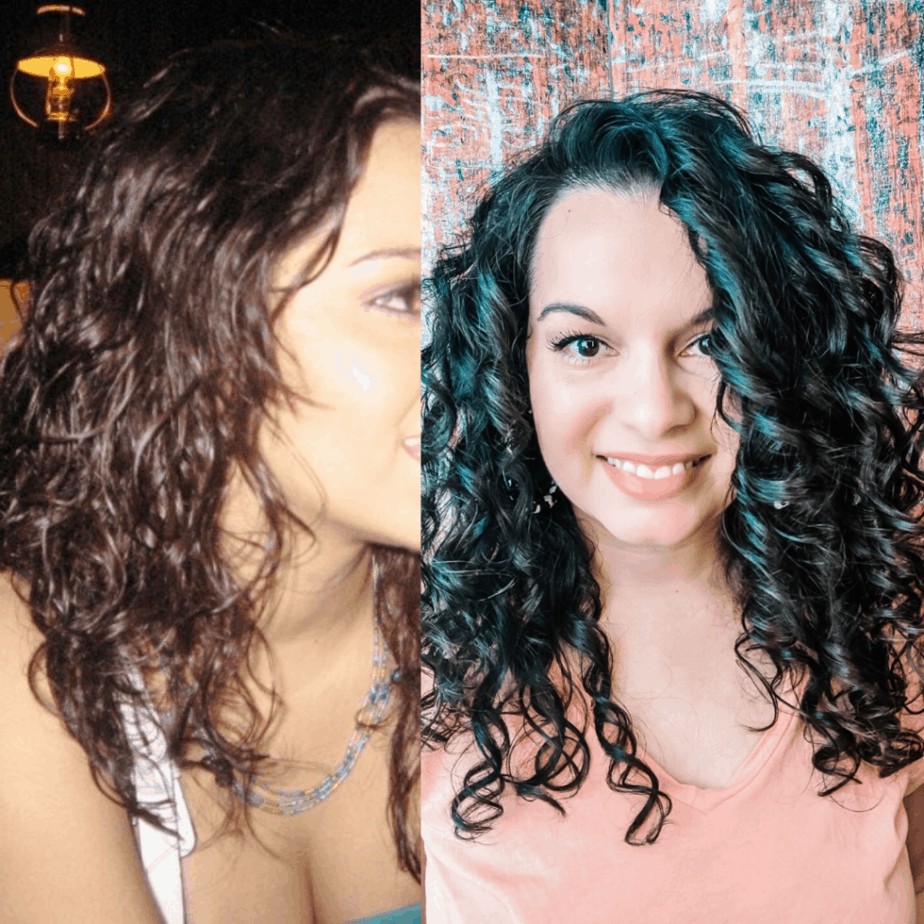 Ready to transform your frizz into defined, bouncy curls and waves? Join my free Quick Start Guide To Mastering Your Curls email course below and be on your way to fabulous curls in just a few steps!
How To Choose Curly Hair Products
Determine Your Hair Type
First up, you have to know a little about your hair type to help you choose the right products or at least be on the right track.
Curl type doesn't matter so don't concern yourself with that. You don't choose products based on the pattern of your curls. You choose them based on how your hair behaves.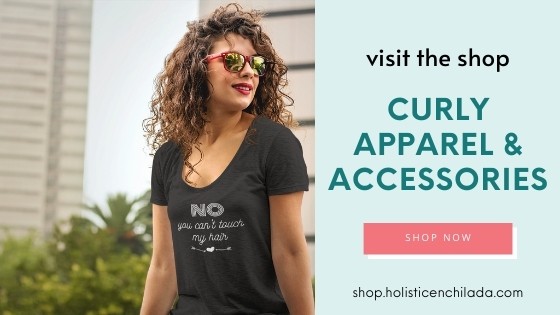 So ask yourself these questions:
Does my hair have color or heat damage?
Is my hair fine or coarse? (this refers to how thick the individual strands are)
Do I have a lot of hair (high density) or can you easily see my scalp (low density)?
Does my hair get weighed down easily?
This is the important information. Forget about curl types, protein, porosity, and all that. You don't need to know that in the beginning. Just answer the questions above to help guide you with product choices.
Need help with this? Take the Curly Hair Type Quiz!
What products do you really need?
The big question here. I get asked for product recommendations more than anything else.
What you really need is:
a low poo (if you need less moisture) or cowash (if you need more moisture)
a styling product (maybe 2 for some hair types)
if your hair is damaged or very dry, then you also need a good deep conditioner
Now I know I sound like an outlier to the typical recommendations, but you really don't need much to get started.
The products you do have NEED to be free of silicones and sulfates, with the exception of the clarifying shampoo which should have either a sulfate or olefin sulfonate.
So before you go shopping for new products, search for the products you already have on a website ingredients checker like curlscan.com to see if they are CG approved.
You don't have to use "curly" hair products at all, they just need to be free of sulfates and silicones and you might already have some products that don't need to be replaced.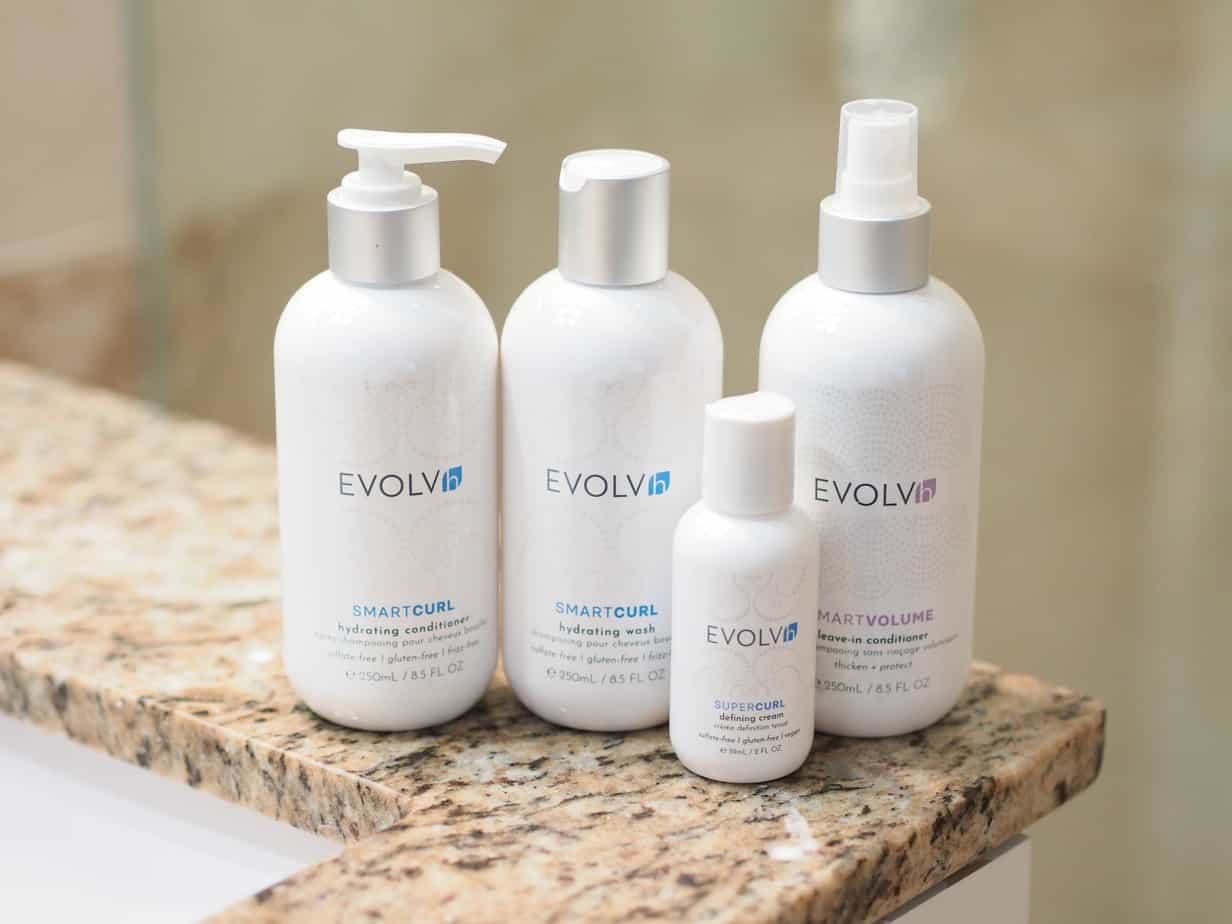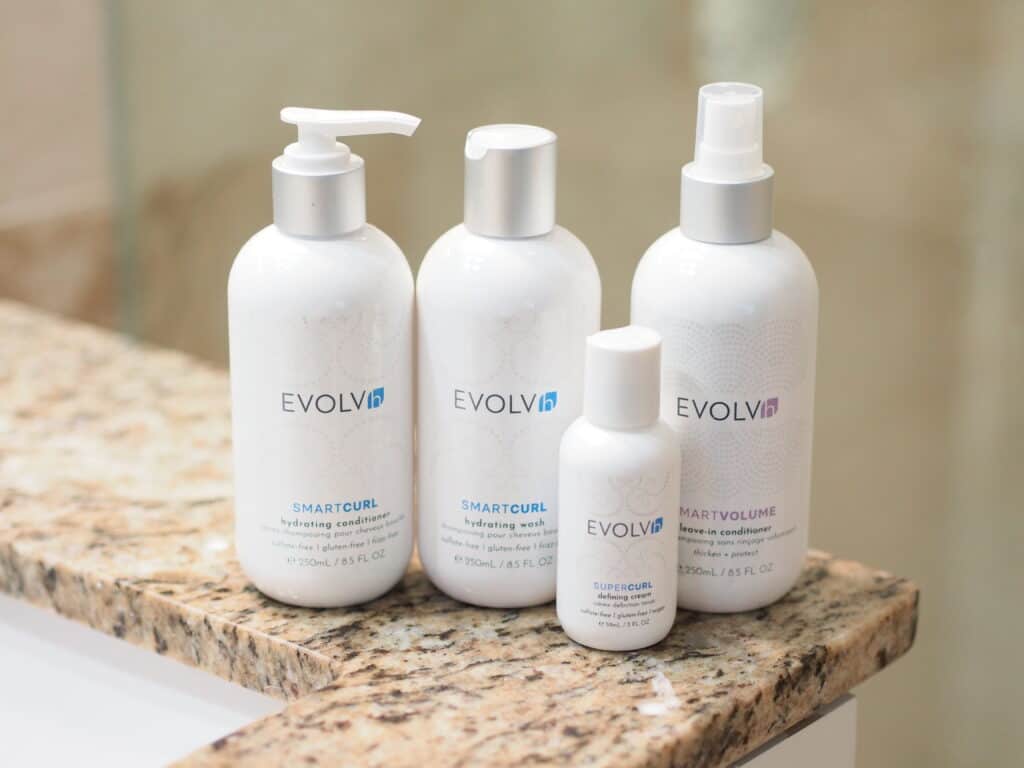 Curly Girl Method Beginner Products
Here are specific product recommendations if you're a curly girl method beginner, since I know that's what you're really here for 😜
And if you're on a budget, check out my free shopping guide for budget curly girl method products in my freebies library.
Some brands also offer trial sets and this is a very affordable way to try different brands and products. Here are a few:
I also have coupon codes for:
EVOLVh – HE15
TreLuxe – holisticenchilada15
Mop Top – HE10
A Simple Planet – HE10
Tee-Owels – HOLISTICENCHILADA
Miribel Naturals – HOLISTICENCHILADA
I don't believe this method to improve the health of your curls is focused on products like others do.
Yes, it is important to use high quality products with the right ingredients.
But it's more about how you use them that makes or breaks this. You need to learn about your hair more than anything else.

How to choose the right products for your hair type
It's very important to really consider the answers to the questions above to choose the right products. Based on your answers, here are some tips to help you choose from the products I listed above:
Damaged curly hair needs more moisture
Fine and low density hair needs lightweight products, less product, and usually less moisture
Thick and high density hair will require heavier products and more product
EVERYONE NEEDS TO CLARIFY. Everyone. At least once every 4-8 weeks.
Deep condition once a month or more often if your hair is very dry or damaged.
You can use your regular conditioner as your leave-in and as a deep conditioner. You don't need to buy a separate product for those but you can.
You most likely don't need more than 1 styling product. But you can use 2 if you want to. And if you use 2, make sure it's something lightweight first like a serum or mousse, followed by a gel or custard.
If you use a curl cream or mousse, you'll still need to apply a gel over it. Curl creams and mousses don't have any hold so your style won't last long.
Try a product multiple times before concluding it doesn't work for you. Try using more or less or a different application method.
So you only need 4 or 5 products. In addition to that, a few accessories can help make it a little easier.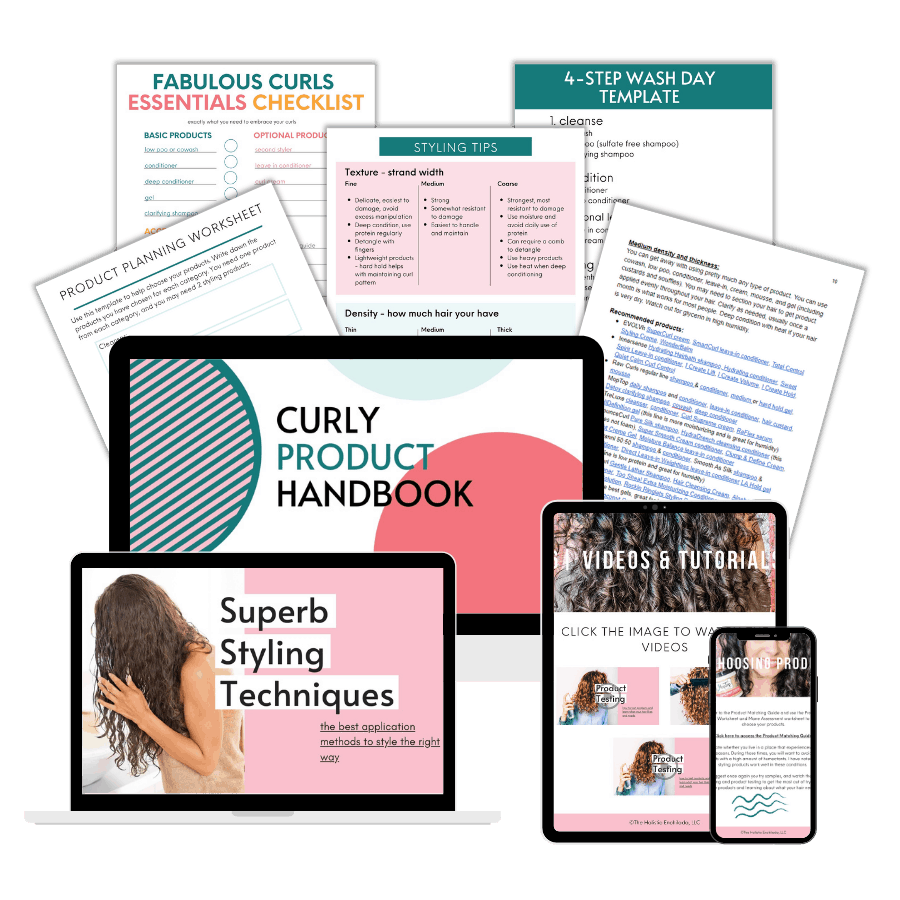 Product Matching Guide
If you need more help in choosing specific products based on your hair type, check out my product finder, the Curly Product Handbook.
This guide will show you how to identify your hair type and characteristics, provide some styling tips, and list exact products that will work on your hair type. Click here for more info.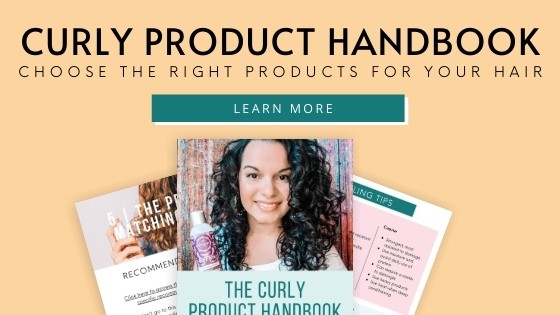 CG Method accessories that help beginners
a hair towel

– to reduce frizz (use code HOLISTICENCHILADA for 15% off)

a hair buff

or scarf for sleeping – to protect your hair and reduce time spent refreshing the next day

a diffuser

– to help your curls dry faster. Unless you want to air dry. That's ok too.
That's it. There are lots of other gadgets and products for the CG method but for getting started this is all you need.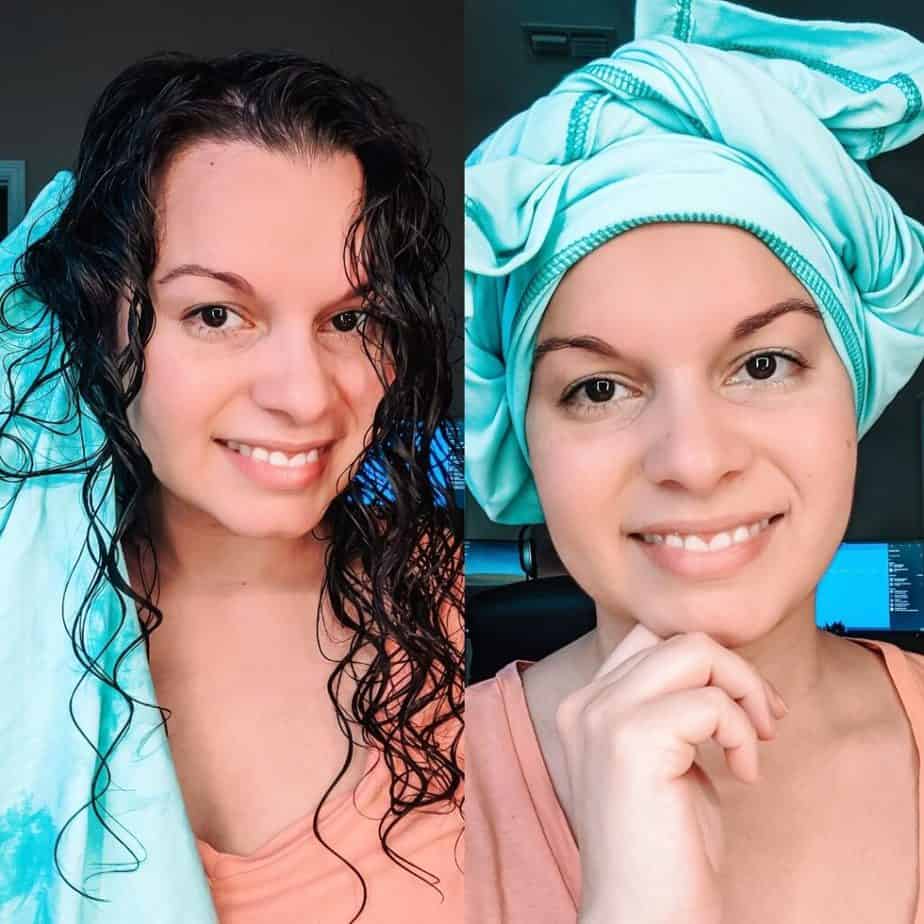 What to do once you have everything
Once you've acquired what you need, you just have to start the process.
If you haven't already, download my Quick Start Guide To Mastering Your Curls to help guide you through the steps and understand how to treat your hair.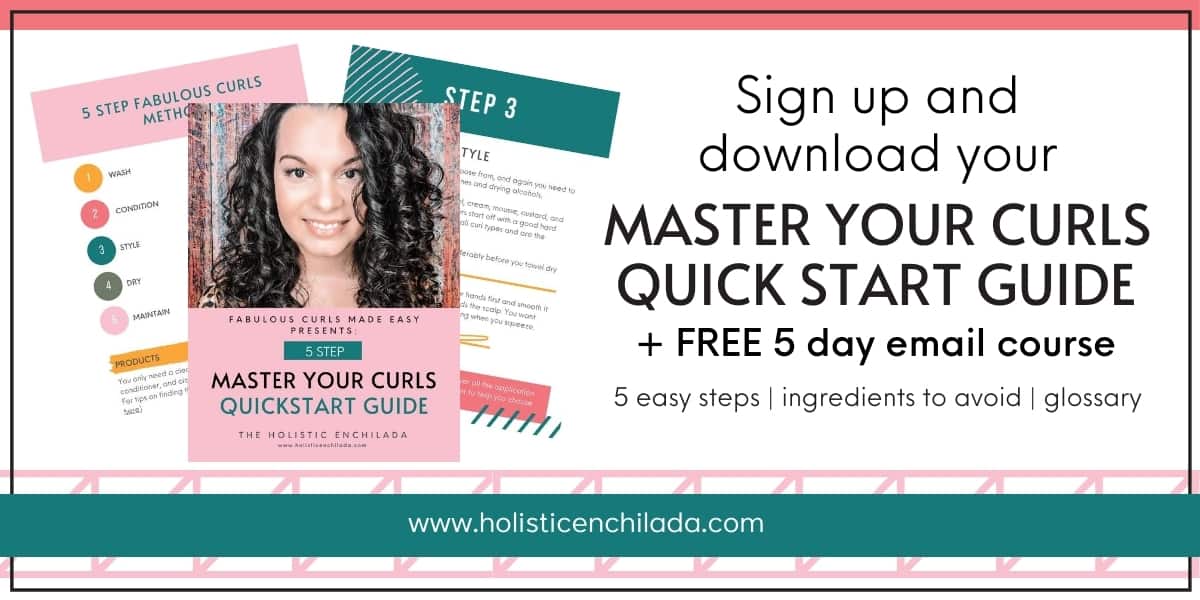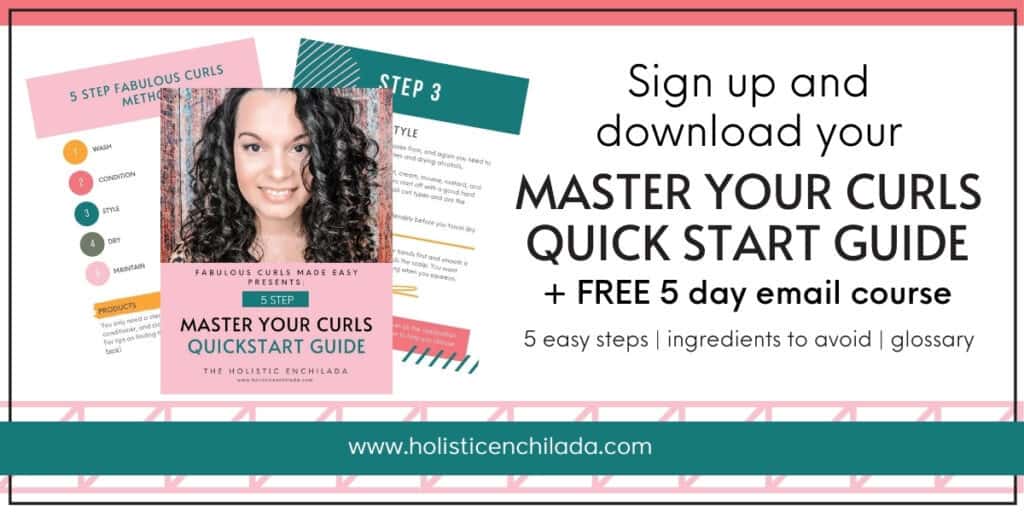 Below is a snapshot of the steps in the curly girl method.
It's not as complicated as some make it out to be. As I said before, if you're a beginner don't worry about protein, dew points, porosity, rice water rinses, and anything else that makes your head spin.
Wash your hair, condition, style, and protect. Keep it simple.
The most important thing is to pay attention to your hair. That is how you learn about its characteristics to make better choices regarding products and treatments in the future.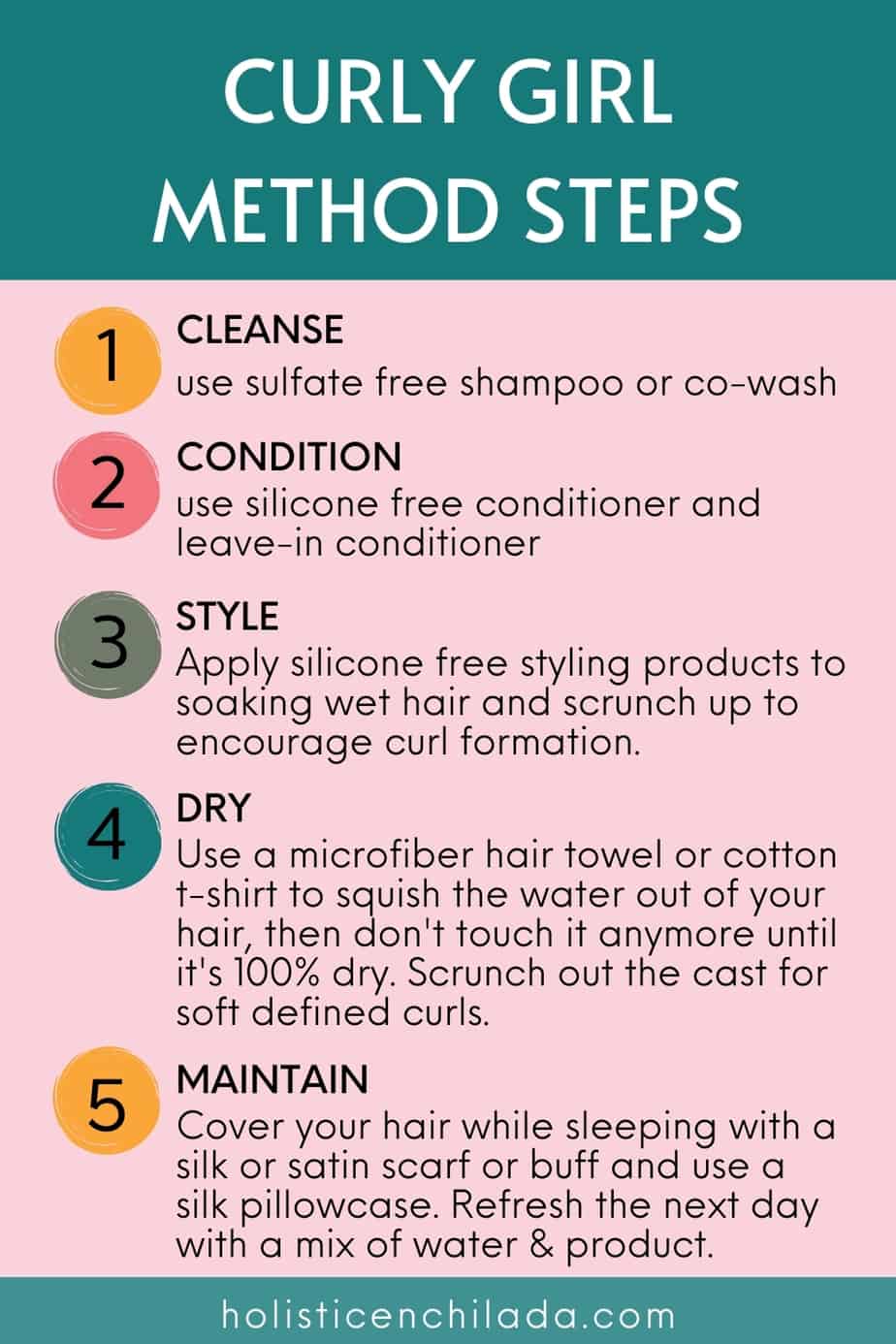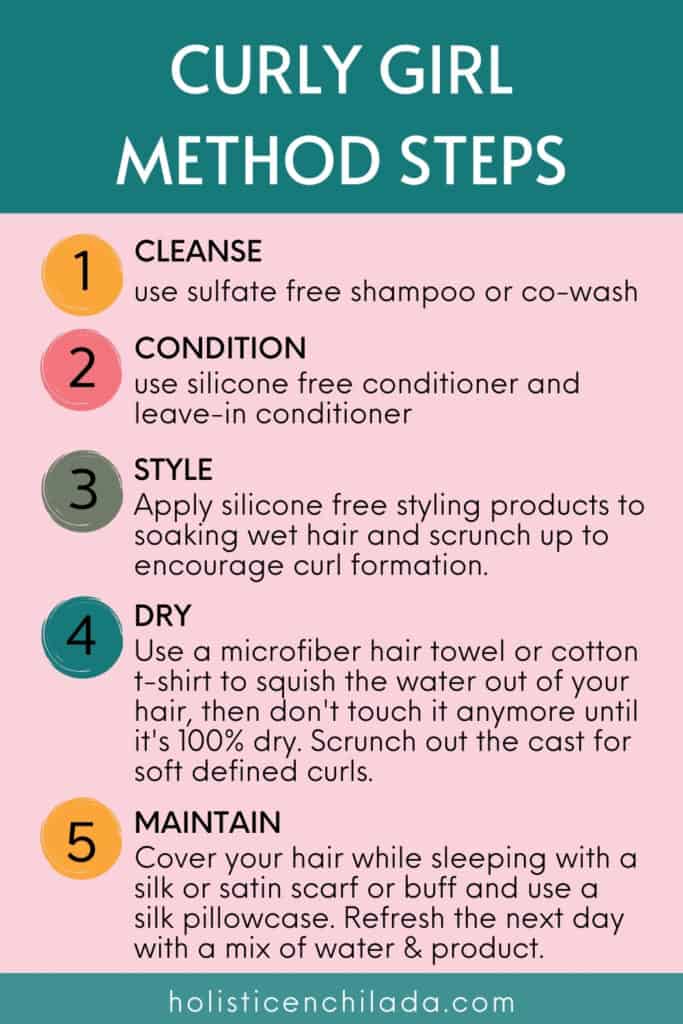 Then go read this post with my top tips for beginners to ensure success!
Fabulous Curls Academy
Fabulous Curls Academy offers the curly hair resources you need to master your curls and create the routine that will give you fabulous curls. Check out the digital downloads and courses to help you have the defined, bouncy curls you want. The monthly membership is the most affordable way to access everything you need to embrace your curls with success. Click here to learn more.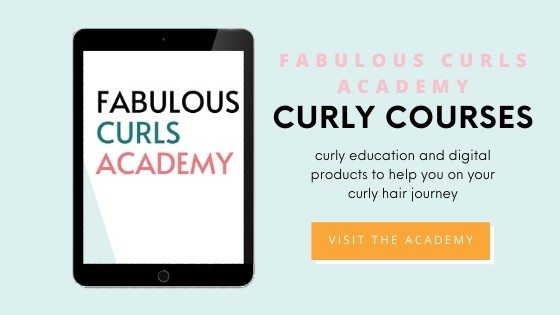 YOU CAN ALSO READ MY OTHER POPULAR POSTS ON CURLY HAIR:
Want to remember this? Save How To Start The Curly Girl Method & Choose The Right Products to your favorite Pinterest board!