A Guide to Coarse Hair: Tips, Tricks, and Care
This post may contain affiliate links, and I will earn a commission if you purchase through these links. Please read the disclosure policy for more details.
Coarse hair has thicker and wider hair strands than most other types. You might have heard that coarse hair is dry, brittle, and unmanageable but with proper care, it can be shiny, supple, and healthy-looking.
This article will give you all the information you need about coarse hair. We'll explain what coarse hair means, how to tell if you have coarse hair, and the difference between coarse and thick hair. We'll also share some expert tips to help you choose the best products for coarse hair and learn the proper care techniques.
Once you have this information, you'll be able to get the best out of your coarse hair
What Is Coarse Hair?
Coarse hair describes the diameter or width of an individual hair strand. If you take a single hair strand and roll it between your fingers, coarse hair will feel similar to the width of a piece of sewing thread.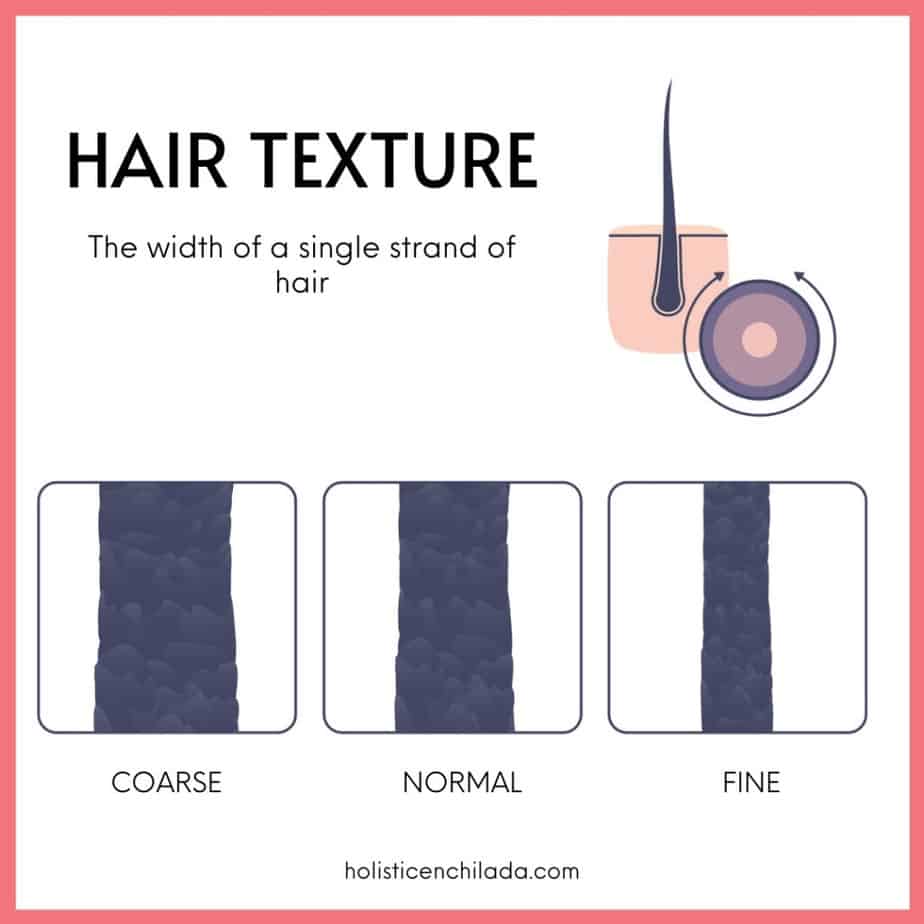 Defining Features of Coarse Hair
Coarse hair's defining feature is wide hair strands that feel thicker and rougher than fine or medium hair. It also loses moisture quickly and can be difficult to manage.
There isn't a particular hair type that is coarse, but people of African or Asian descent are more likely to have thicker hair strands.
Common Concerns with Coarse Hair
Coarse hair needs high levels of hydration, but the width of the hair shaft can make it difficult for them to absorb the natural sebum from your scalp.
This can leave your thick strands prone to damage and split ends as well as feeling dry and rough. You will need to treat your dry hair with extra moisture to fight frizz, hydrate, and condition each strand.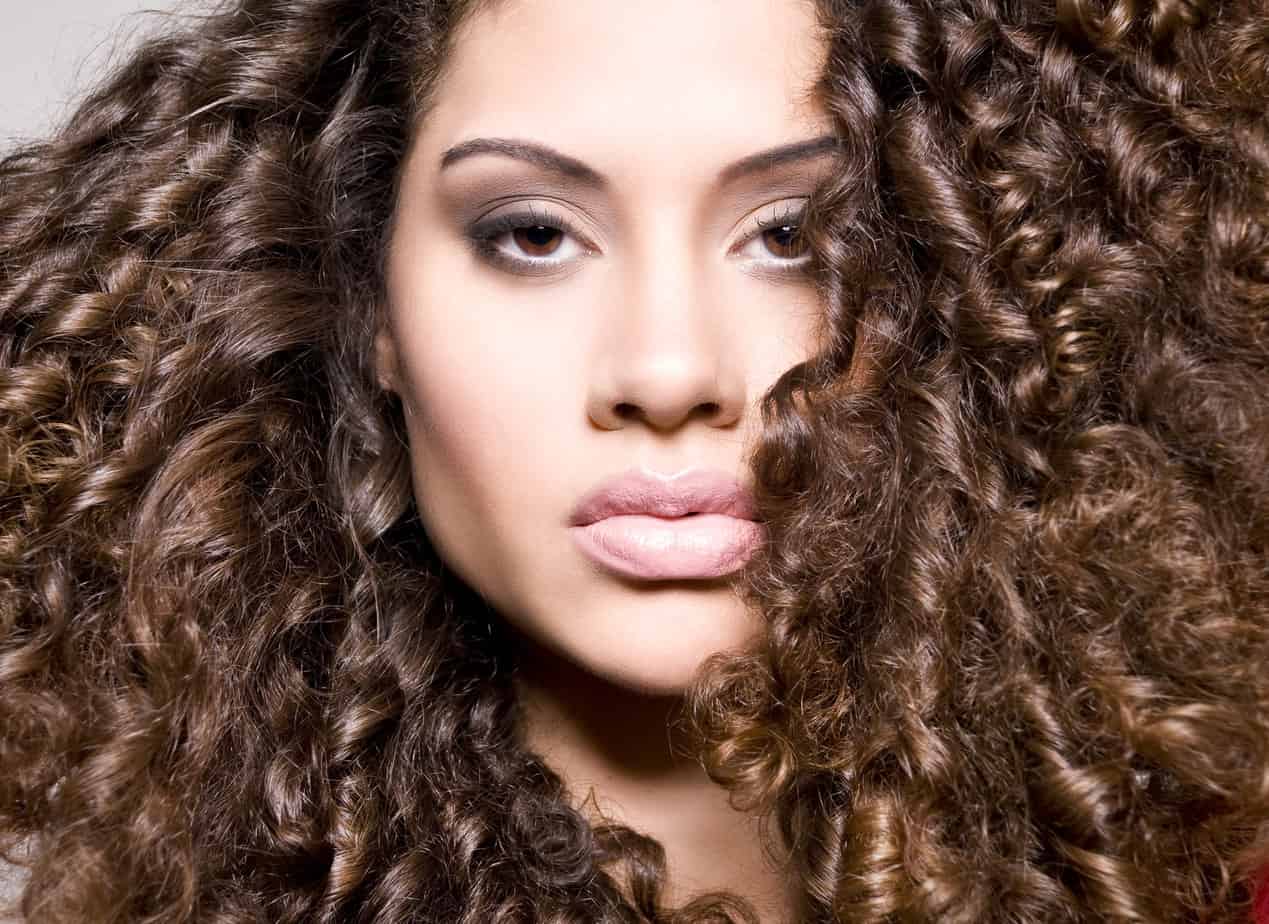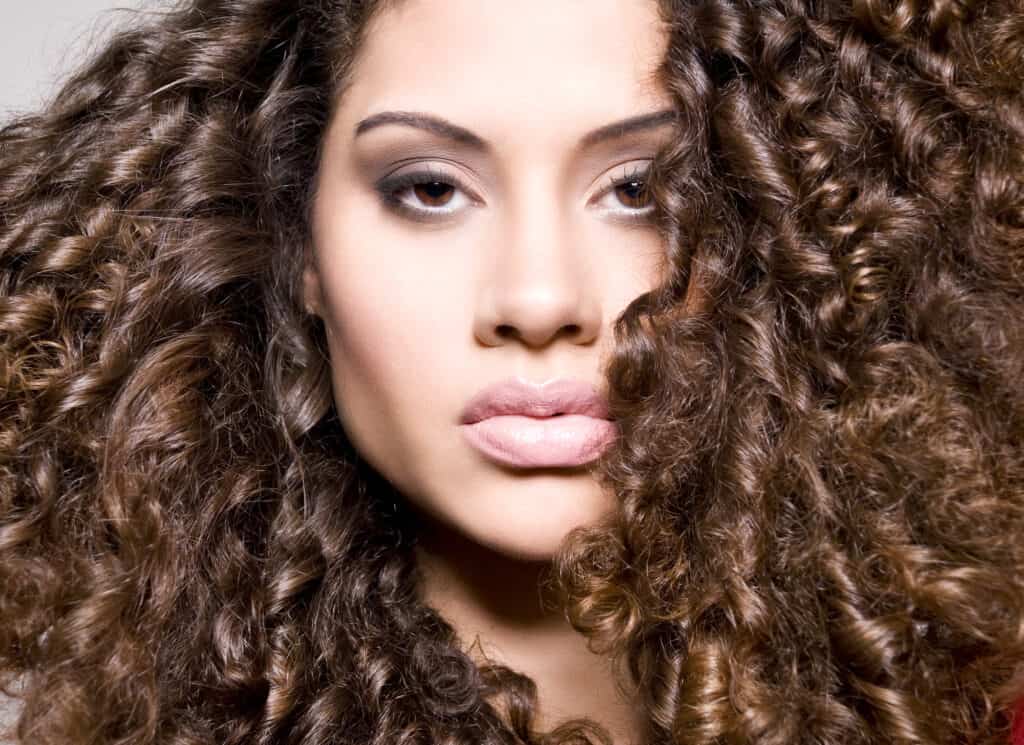 Types of Coarse Hair
Coarse hair isn't actually a hair pattern type, because the term coarse simply describes the width of the hair shaft. So coarse hair could be any of the hair patterns, from Type 1 straight hair right through to Type 4 tight curls and everything in between.
If you're not sure which of the hair types you have, our quick hair types quiz will help you know for sure whether you have medium or coarse hair wavy or curly hair.
How Is Coarse Hair Different From Other Hair Types?
Whether your coarse hair is straight, wavy, curly, or coily, it will usually tend to be dry. So it's important to use hydrating products that add moisture to your hair strands.
The exact products you need will depend on your hair type. For example, straight coarse hair needs softening products to give more movement, while curly coarse hair can benefit from products that define their coils or ringlets.
Care Routine and Tips for Coarse Hair
Knowing the best way to look after coarse hair will help you manage and style your locks to look their best.
Here are some tips to help you look after your coarse hair:
Use Shampoo and Conditioners Formulated for Coarse Hair
Traditional shampoos can strip the natural oil from your hair, which makes it look even dryer and coarser. So it's essential to pick shampoos and conditioners formulated to deal with the problems associated with coarse hair.
You could use a moisturizing shampoo without drying ingredients like parabens and sulfates. Or you might like to try one of the shampoo-free washing methods, like co-washing.
Conditioning creams, serums, and oils will help to seal the cuticle of the hair shaft so it retains moisture and looks shinier and softer. A leave in conditioner will minimize frizz and make your coarse hair more manageable.
Deep Conditioning and Creams
A deep conditioner, hair mask, or hot oil treatment will be richer than regular conditioning products. They will penetrate deep within the hair shaft to leave your coarse hair feeling soft, smooth, and manageable.
Look for products that contain ingredients like:
glycerin
shea butter
avocado oil
castor oil
olive oil
coconut oil
jojoba oil
aloe vera
Generally, you will need to use deep conditioning hair masks once a week. If your hair is very dry and damaged, you might want to use a deep conditioning treatment twice a week.
Avoid using a regular cotton towel to absorb excess water, as it can cause frizz. Instead, it's better to use a T-shirt hair towel or microfiber towel, but a T-shirt can also work well if you don't have one.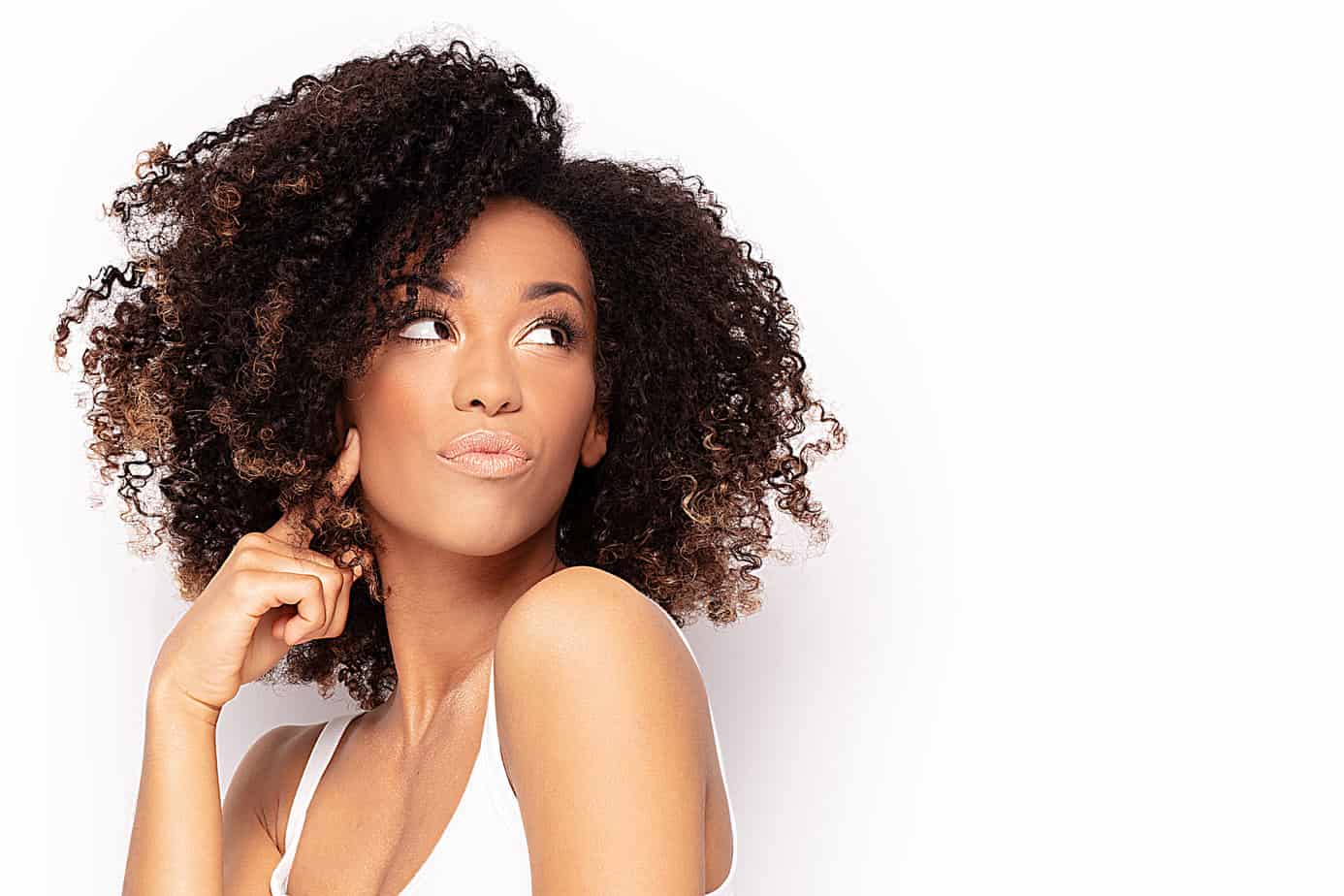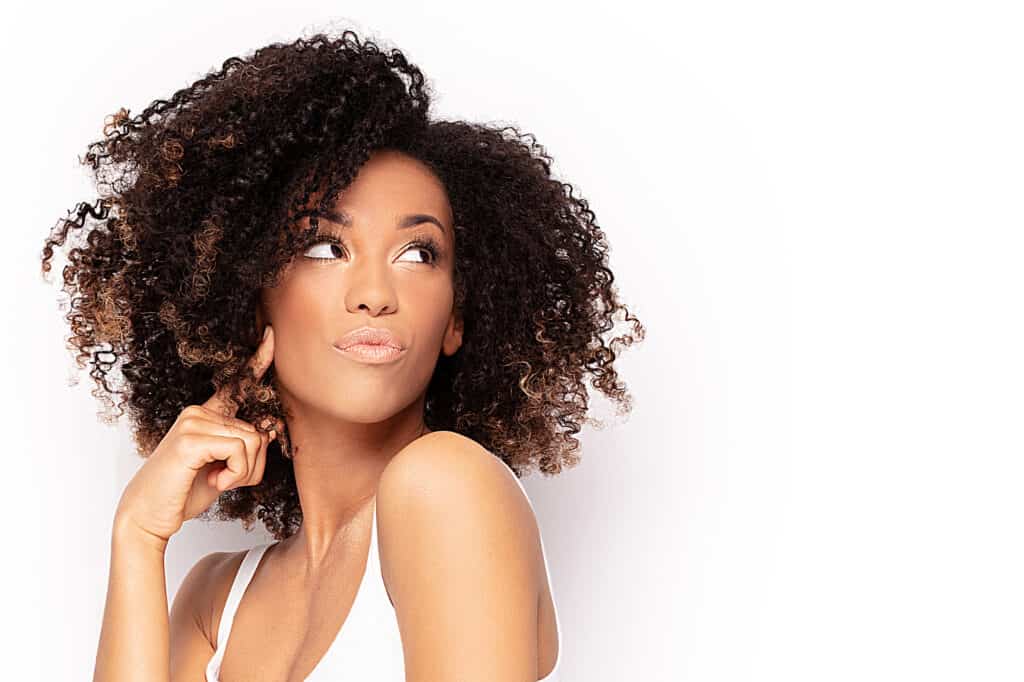 Diet and Vitamins
Nourishing your hair from the inside will help keep it in good health, so try to eat a balanced diet rich in vitamins and nutrients.
Good foods for healthy hair include whole grains, chia seeds, soy, spinach, tomatoes, walnuts, lemons, and green tea.
You could also try to boost your intake of the vitamins and minerals vital for hair health. These include vitamins A, C, D, and E, together with iron, biotin, and niacin.
Getting nutrients through your diet is always best, but if you struggle with this, you could take a supplement. You should talk to your healthcare provider before taking any supplements.
Silk Fabrics
Sleeping on silk pillowcases is a great way to prevent damage and tangles while you sleep. Silk is smoother than cotton and doesn't absorb moisture from your hair, but make sure you use pure silk rather than 'silk-like' fabrics.
You could also try wearing a silk wrap or turban instead of sleeping on a silk pillowcase.
Limited Heat and Styling
Overusing heat styling tools, styling products, and harsh chemicals like dyes and bleaches can strip moisture out of your hair, leaving it dry and brittle. So it's vital to avoid these as much as possible if you have coarse hair.
If you do want to heat style coarse hair, be sure to apply a heat protectant before you start, keep the dryer at least 6 inches from your hair, and don't let one spot get too much heat for too long.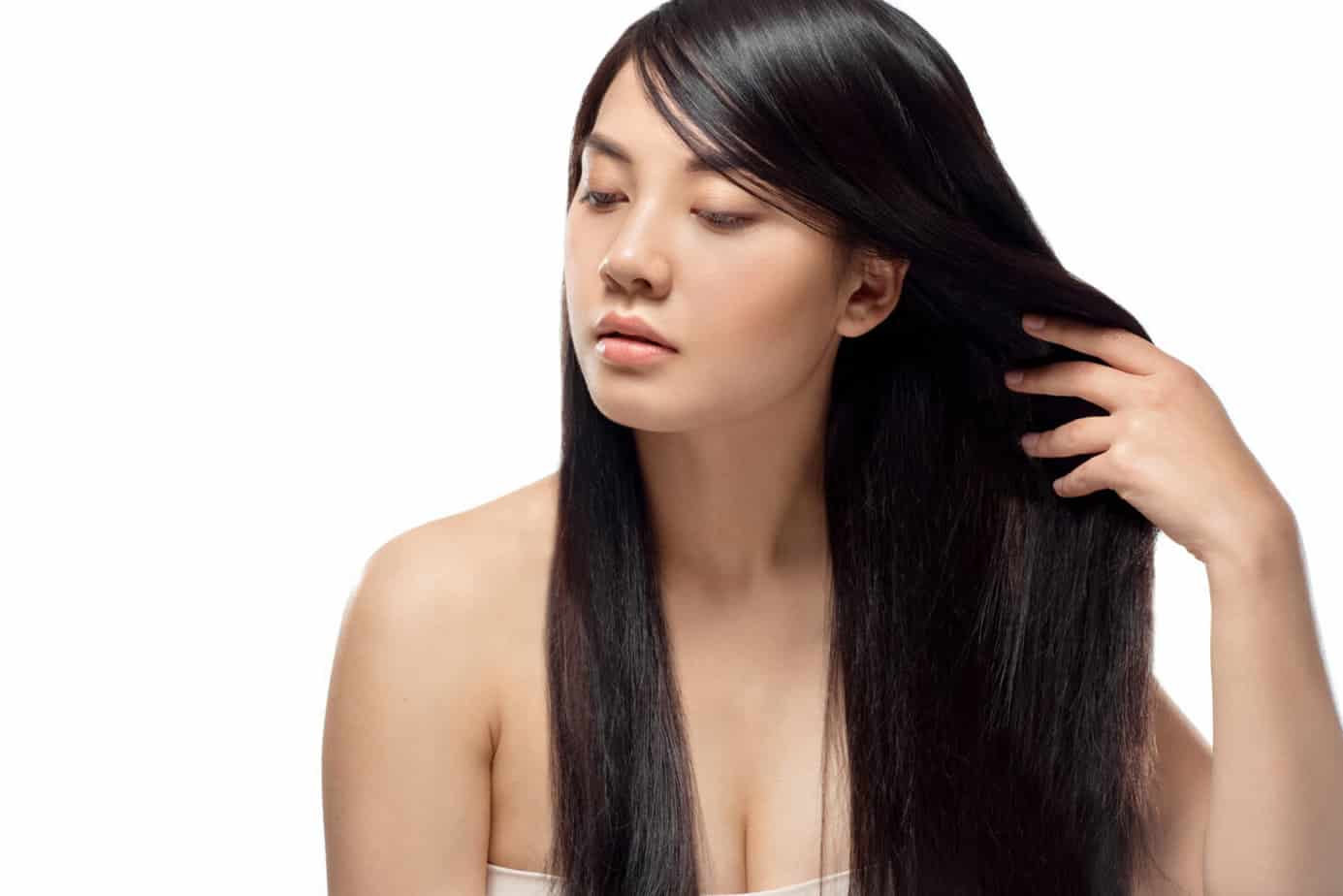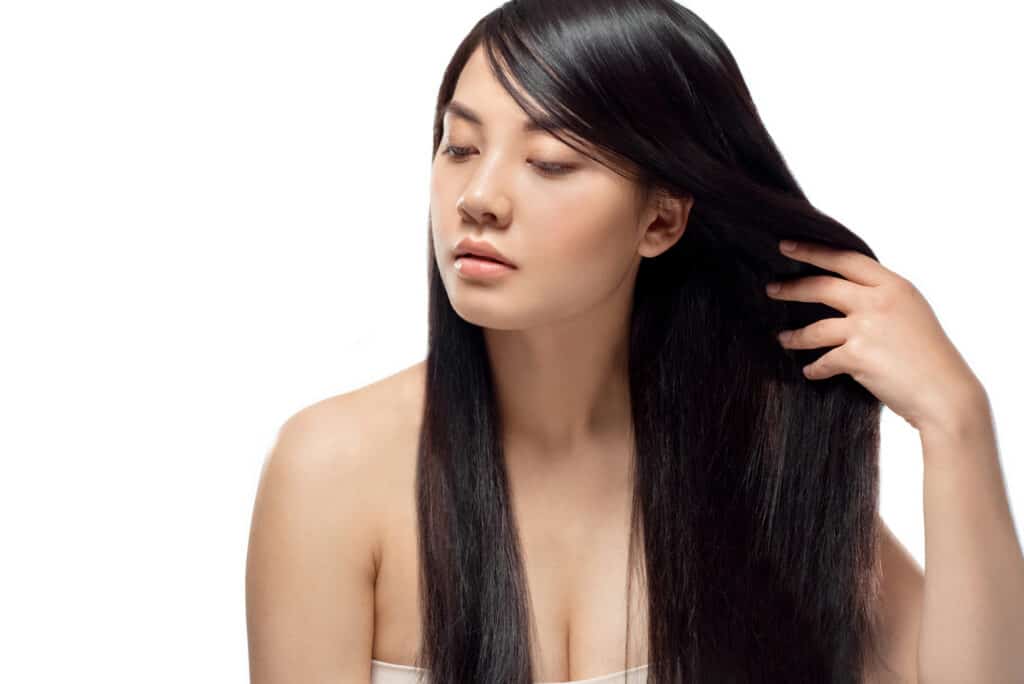 Use a Brush for Coarse Hair
There's some disagreement about whether it's better to brush coarse hair when it's wet or dry. But combing spreads your hair's natural oils down from the roots, naturally moisturizing your hair shaft.
A wide-toothed comb or a flat or round brush with rounded tips will help to protect your locks. The exact brush you should choose depends on your hair texture and density, but Denman brushes are excellent quality, and the Bsisme Hair Boar Bristle Brush is also popular.
Regular Cuts and Trims
Regular cuts are vital for coarse hair as it is prone to split ends and breakages. A regular trim every 8-10 weeks will remove split ends and damaged hair, helping you to manage coarse hair and keep it healthy-looking.
Coarse Hair Products
Choosing the right products makes it much easier to care for coarse hair so it will look and feel fantastic. Here are a few tips on the best products for coarse hair:
Avoiding Alcohol-Based Products
Most hair care products that contain alcohol will eventually dry your locks out. So it's best to opt for alcohol-free or low-alcohol hair sprays and styling products whenever possible.
But stearyl alcohol and cetearyl alcohol are fatty alcohols that act as emollients and moisturize coarse strands. So it's safe to use products that contain these ingredients on coarse hair.
Shampoo for Coarse Hair
Coarse hair tends to be dry and brittle, so look for gentle sulfate-free shampoos that will nourish and moisturize your locks. Luckily, you don't need to worry too much about weighing your hair down, unlike your fine-haired friends.
Top Pick
We earn a commission if you make a purchase, at no additional cost to you.
Conditioner for Coarse Hair
Cream conditioners and serums help to smooth and condition coarse hair, adding shine and making it more manageable.
A good leave-in conditioner with essential oils and beneficial fats will smooth the cuticles of each hair shaft. This will help to seal in moisture so that the strands reflect light better, making your locks more supple and shiny.
Top Pick
We earn a commission if you make a purchase, at no additional cost to you.
You also want to deep condition on a regular basis. If your hair struggles to hold onto moisture, try adding heat to help the conditioner penetrate the hair shaft. You can use a heat cap or a a free option is to dampen a towel and put it in the dryer for a few minutes, then wrap it around your hair.
Top Pick
We earn a commission if you make a purchase, at no additional cost to you.
Styling Products for Coarse Hair
Which styling product you choose depends on your goals.
If you're looking to smooth, soften, and reduce frizz, then moisturizing products like creams would work best.
We earn a commission if you make a purchase, at no additional cost to you.
If you want lasting definition, hold, and frizz control, a good gel has you covered. It often works best to layer a gel over a cream with this hair type.
Just remember not to use too much product, since coarse hair can be prone to buildup!
Curly Product Handbook
If you need help finding the right products for your hair, then the Curly Product Handbook can help!
Determine your hair type, learn about products and ingredients, and choose from a list of vetted products based on your hair type.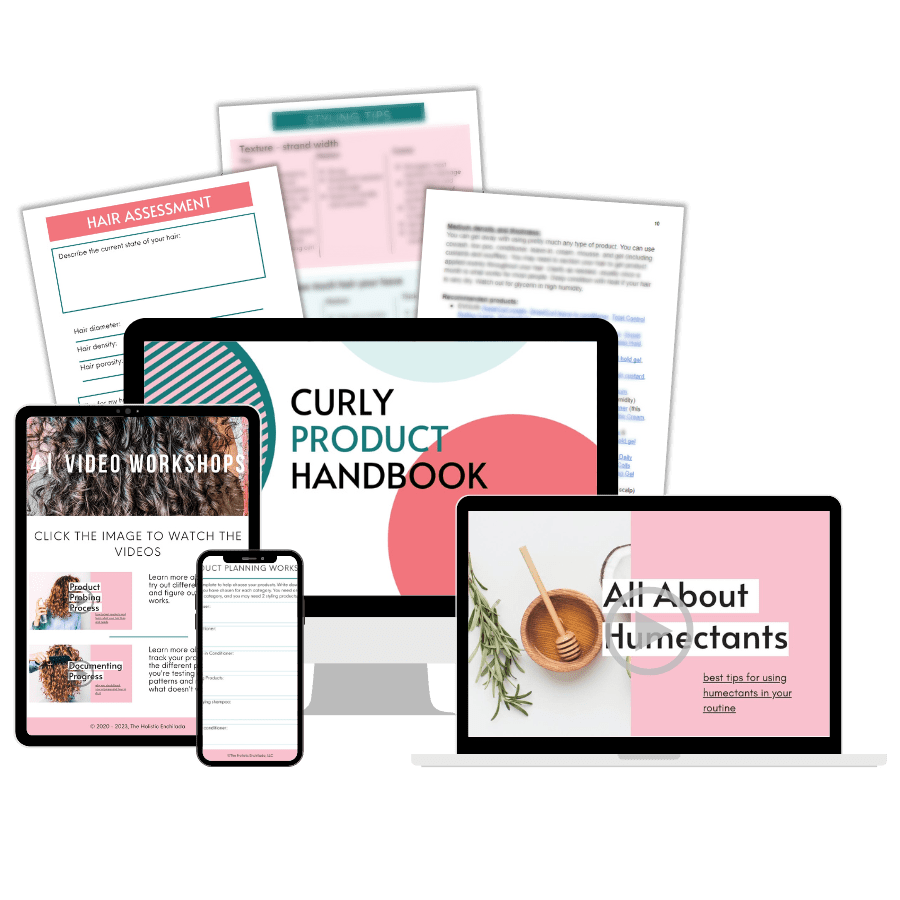 We earn a commission if you make a purchase, at no additional cost to you.
Haircuts for Coarse Hair
Coarse hair can be incredibly versatile and look absolutely fantastic. Here are a few haircuts for coarse hair to help inspire your look:
Short Haircuts for Coarse Hair
A short cut can look great on coarse natural hair, and you can choose from a few different short hairstyles for coarse hair:
Teeny Weeny Afro – a cute and easy-care style that only needs minimal styling. Keep your natural hair moisturized and defined with a curl-friendly product like Cantu Coconut Curling Cream.
Coarse Bob – a short bob will help to emphasize the volume of your naturally coarse hair
Coarse Pixie – opting for a short style doesn't mean missing out on texture and volume. Layers will help to give a short pixie style a fluffy, volumized finish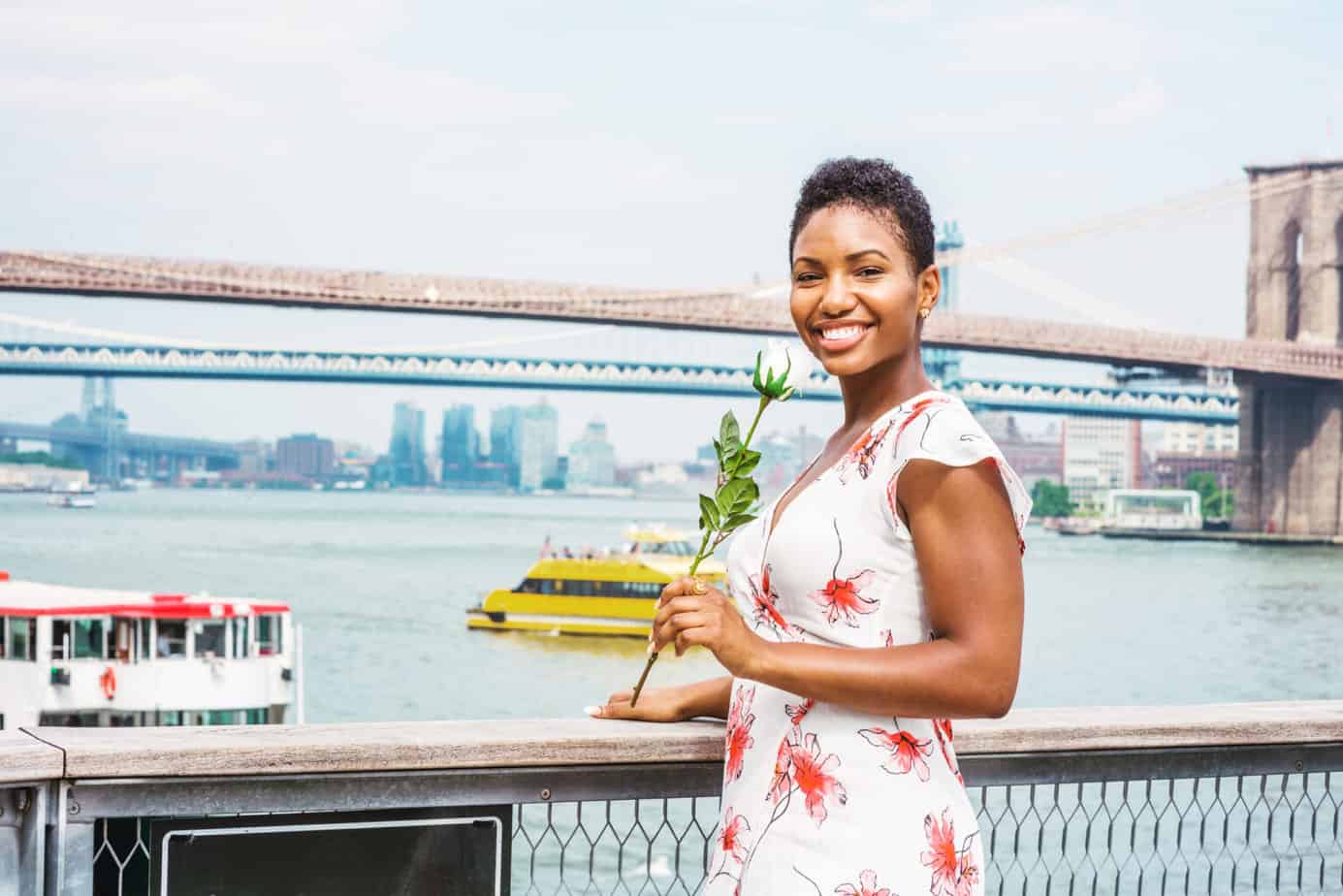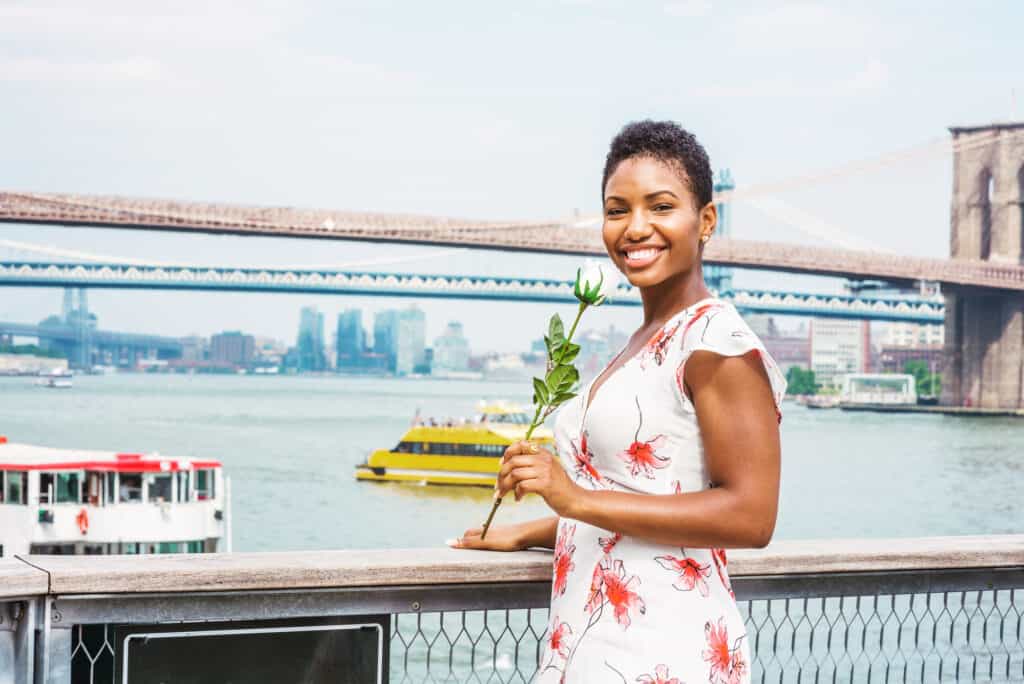 Men's Haircuts for Coarse Hair
Men with coarse hair should schedule regular trims to remove split ends and damage. But stay away from the thinning shears because, instead of reducing the bulk of thick coarse hair, they create lots of short hairs that can look even bushier and coarser.
Good hairstyles for men with coarse hair include a clean, high fade, a messy textured style, or a slicked-back Don Draper style. A great pomade like Aveda Men's Pure-Formance Liquid Pomade or a styling cream with silicone will lock in moisture.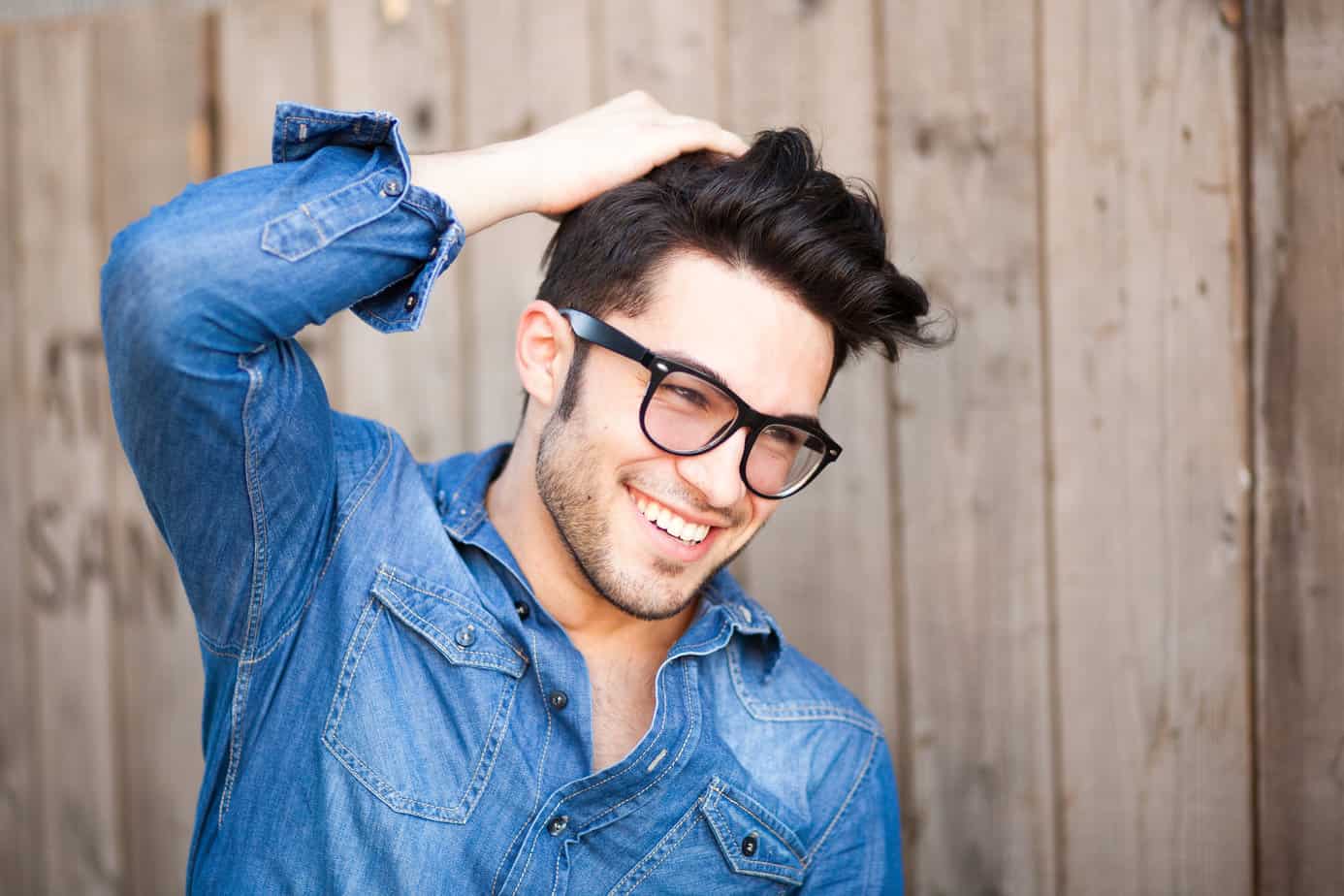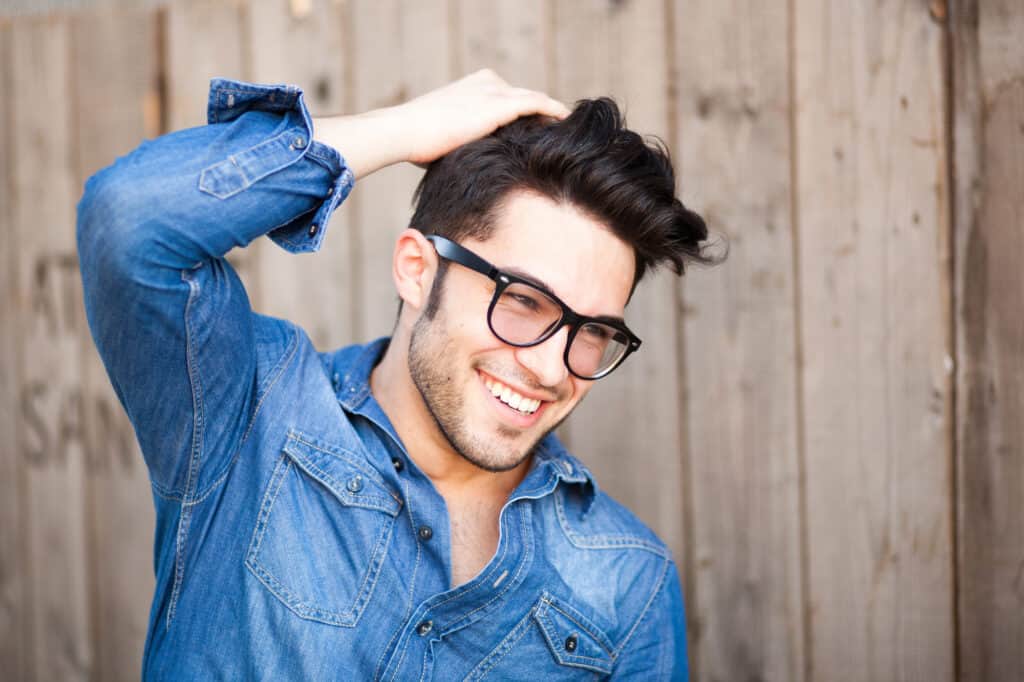 Haircuts for Thick Coarse Hair
If you've got coarse thick hair, a blunt lob (or long bob) can look really chic. It's also easy to style and gives fantastic body and volume to thick coarse hair.
You can also show off your thick coarse hair to full advantage by cutting curly bangs into your locks for a fabulously voluminous look.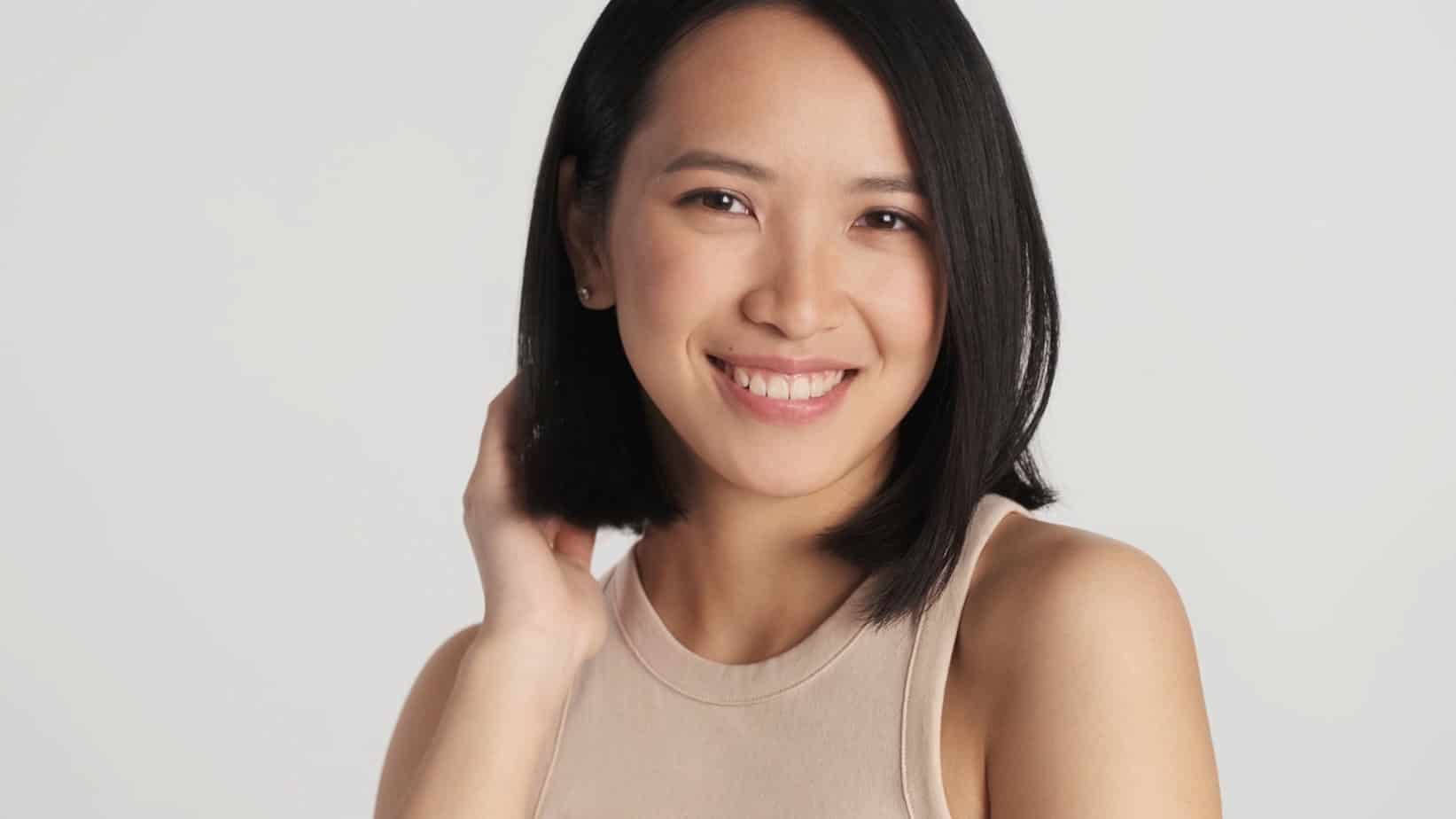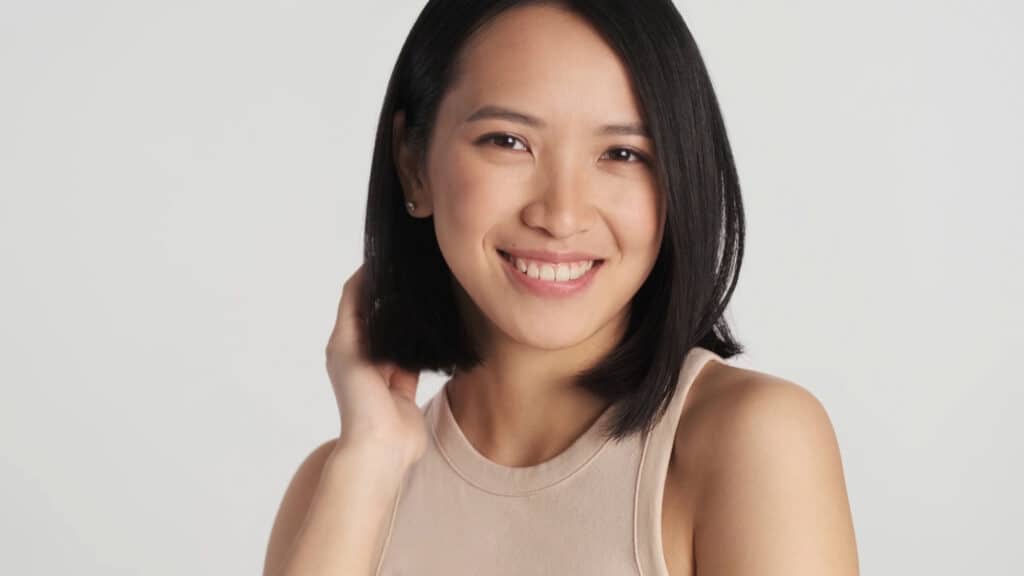 Hairstyles for Coarse Hair
Coarse hair is very versatile, especially if it's curly. If you have the right styling tools and products, you can wear your coarse hair natural, straightened, or blown out.
Some of the options for styling coarse hair include:
Curls and Braids – have fun playing with your look and brush out your waves or curls for even more volume
Thick Halo Braids – thick coarse hair will allow you to create a pancaked version of the braided look
Ringlets – this defined look is perfect for showing off your natural texture. Apply a curl-defining gel and use your fingers to twirl locks into beautiful ringlets
Wash and Go curls – no time to blow dry your coarse hair? Letting your curly hair air dry is perfect when you're in a rush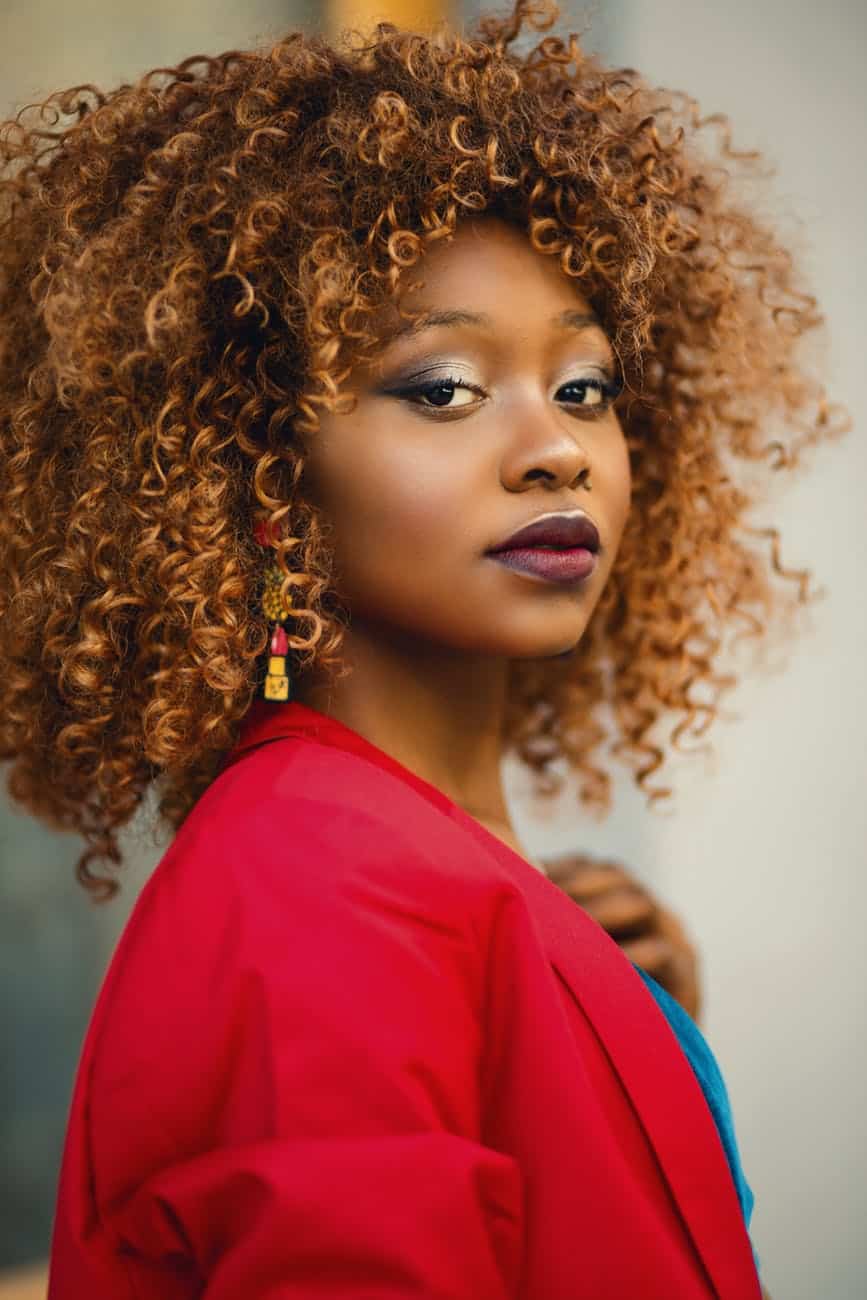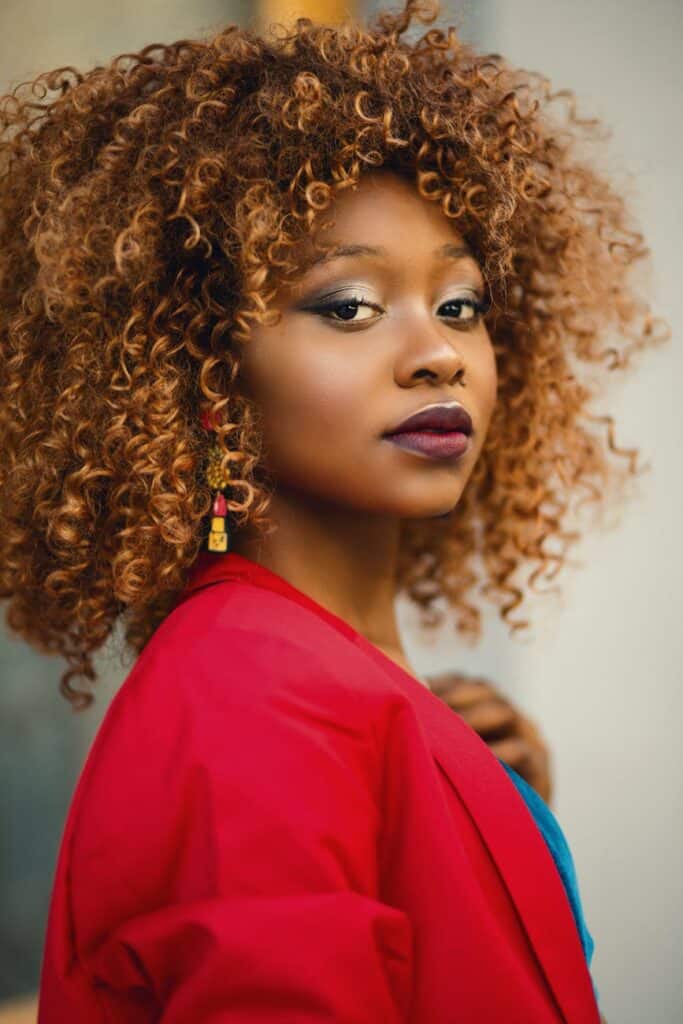 FAQs
Still feeling confused about what causes coarse hair and how to care for it? Here are the answers to some of your most frequently asked questions:
How Are Thick Hair and Coarse Hair Different?
People often use the words 'thick' and 'coarse' to describe hair as if they mean the same thing, but they actually describe two very different characteristics.
While the term 'coarse' refers to the diameter of each hair shaft, 'thickness' describes the density of the hair follicles. In other words, someone with thick hair has more hair follicles on their head than someone with thin hair.
Is Coarse Hair a Symptom of Something?
Coarse hair is often linked to genetics, but it can also be a symptom of health conditions like hypothyroidism, a hormone imbalance, or an iron or calcium deficiency.
Some prescription drugs like steroids or oral contraceptives can make hair coarser, and some women find that their hair gets coarser during pregnancy or in the menopause.
What Is the Best Relaxer for Coarse Hair?
It can be tricky to find a good relaxer for coarse hair, as relaxers can cause damage to your coarse curls.
Choosing a no-lye relaxer like Softsheen-Carson Dark and Lovely Healthy Gloss 5 Moisturizing No-Lye Relaxer or ORS Olive Oil Zone Relaxer can minimize damage as these have a pH level closer to your hair's natural pH.
If you have a sensitive scalp, look for a gentle relaxer like Avlon Affirm Fiberguard Sensitive Scalp Relaxer, or one that contains soothing natural ingredients like chamomile or aloe vera.
How Can You Determine if You Have Coarse Hair?
The easiest way to tell if you have coarse hair is to roll a single strand of hair between your fingers. If it looks and feels wider than a piece of sewing thread, your hair is coarse. Fine hair has much thinner strands that you can't really feel between your fingers.
Can You Soften Coarse Hair to Make It Silk and Soft?
You can soften your coarse hair strands by using moisturizing and conditioning products designed for the coarse hair type. Eating a diet rich in nutrients and following a careful maintenance routine will also help to treat coarse hair.
Final Thoughts on Coarse Hair
When you care for coarse hair properly, it will look full of body and shine and hold a style well. The key is to use products that nourish and hydrate your strands, and techniques that help minimize dryness, frizz and breakage.
Once you've mastered that, you'll be able to make the most of your coarse hair and keep it looking fabulous.
---
Please do me a favor and share this post to social media, as it helps me grow my audience and spread the word about our curly hair movement! And remember to subscribe to my YouTube Channel for more curly hair tips and product recommendations. Thanks!
Want to remember this? Save A Guide to Coarse Hair: Tips, Tricks, and Care to your favorite Pinterest board!