How to Properly Care for Your 3A Hair [Quick & Easy!]
This post may contain affiliate links, and I will earn a commission if you purchase through these links. Please read the disclosure policy for more details.
Understanding your hair texture and curl pattern is the key to good hair health. It will help you to choose the right products and styles to ensure your hair looks great.
If you have 3A curls, and sometimes it's hard to be sure, your loose curls can look beautifully glossy and bouncy. But they can also be prone to dryness and frizz, so it's essential to make sure that you treat your 3A curls the right way.
Knowing which hair type you have is handy, but it's also important to remember that your individual locks are unique. So it's more useful to know your hair texture and the density and porosity of your hair strands, as this will help you choose the perfect products to suit your hair.
Our quick Curly Hair Type Quiz is a handy way to learn more about your own hair.
This guide will show you how to tell if you have the 3A hair type, the best hair products for 3A hair, and a curly hair routine that keeps your hair looking luscious.
What Is Type 3A Hair?
3A is the first curly hair type in the Andre Walker Hair Typing System. 3A curls are fully formed ringlets, but the curl pattern is pretty wide and loose compared to other curly hair types. The curls are springy and loopy with a natural bounce and shine that looks fantastic when you wear your hair down.
If you have this curly hair type, your natural curls will be well-defined, but you'll notice that they're prone to frizz and dryness, which makes them easily damaged. 3A hair has less voluminous curls than other type 3 curls, so it can sometimes look a bit flat, but the risk of frizz is lower than with type 3B or type 3C hair.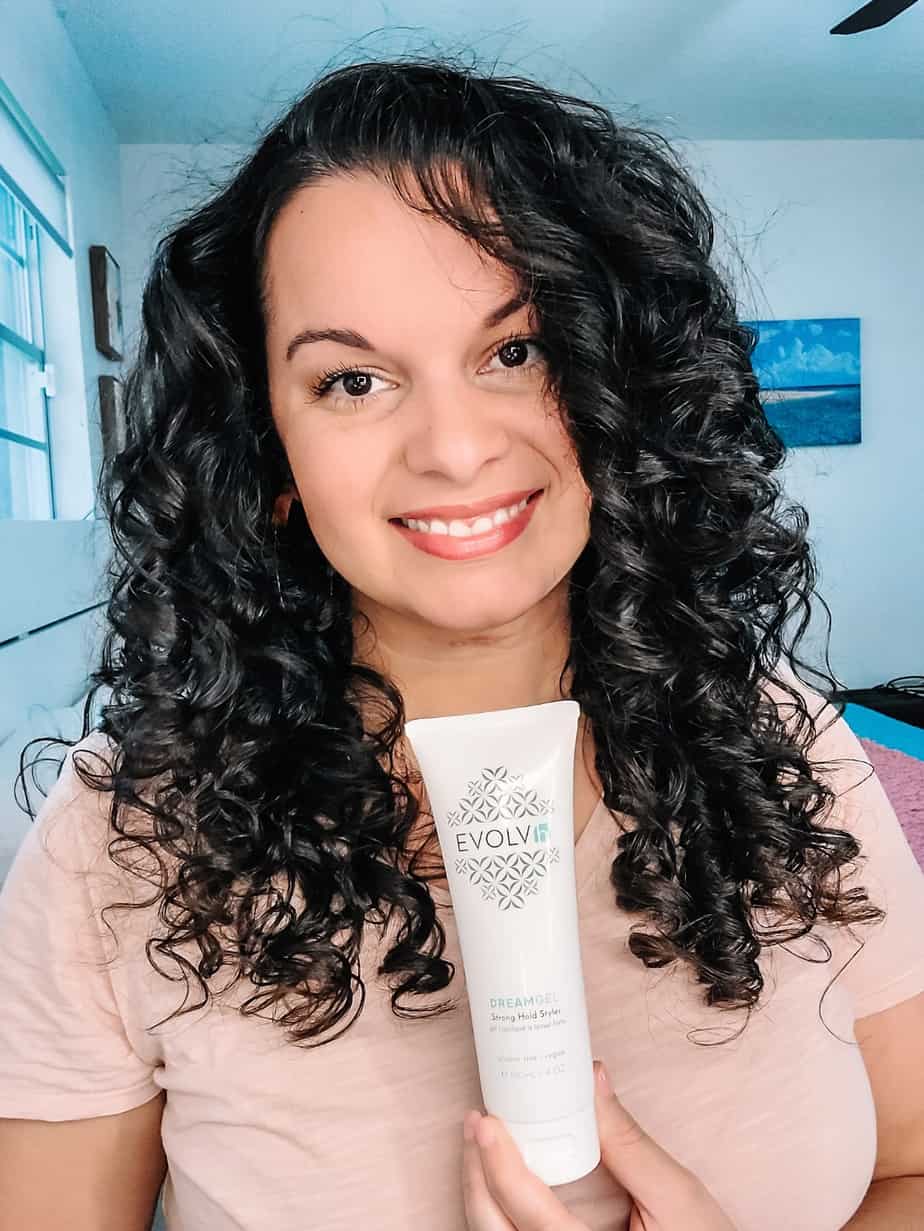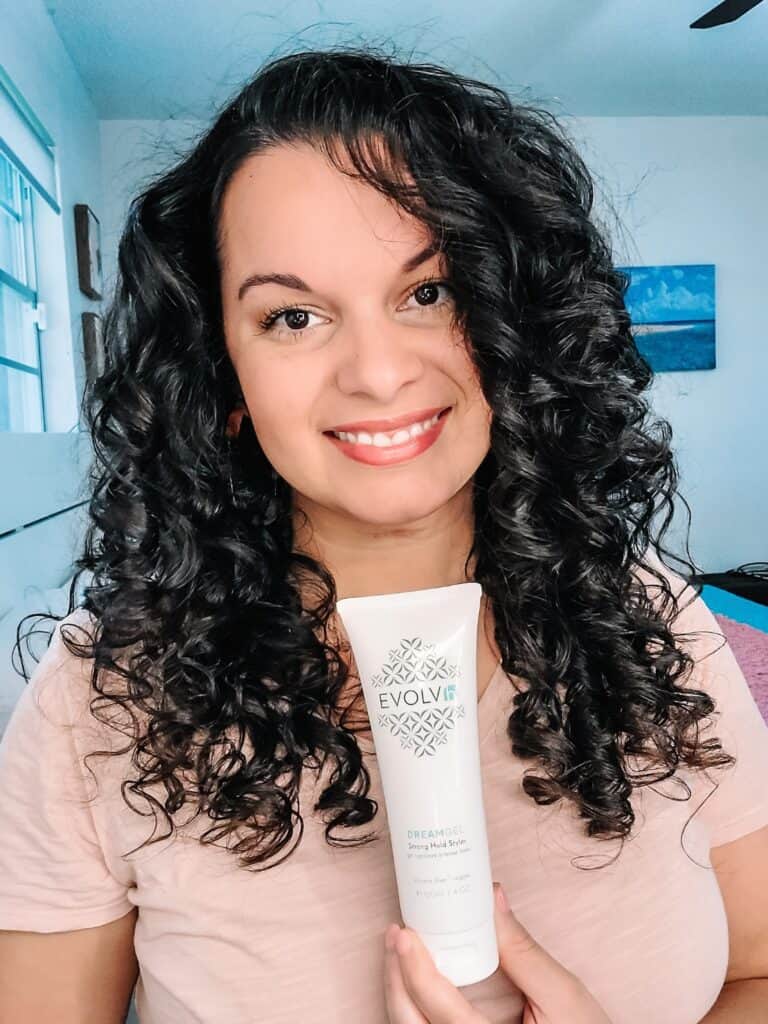 What Does 3A Hair Look Like?
The 3A hair type has the loosest curls of the three curly hair types. If you have type 3A hair, your curl type could include a mix of ringlet curls and type 2c waves, and you might find a few tighter type 3b curls in the mix.
But generally, your curl shape will be big and loopy, with ringlets about the size of a piece of sidewalk chalk. You'll also find it easy to change the look of 3A hair by loosening the ringlets into waves or using a diffuser attachment to tighten your curls.
What Is the Difference Between the 3A Hair Type and Others?
Type 3A hair is the first of the curly hair types, and it can sometimes be tricky to know for sure if your hair is type 3A or one of the other hair types.
It's pretty simple to tell the difference between 2C and 3A locks, as the 2C hair type has wavy hair rather than complete ringlets. But you might find it harder to tell the difference between types 3A and 3B, as that is more about how tight the curls are and the texture of the hair strands. 3B curls are tighter, more spiral-shaped ringlets, but you will often find some S-shaped strands mixed in with type 3A loose curls.
Taking care of 3A Hair
The loose spirals of the 3A hair type need a little TLC as they can be dry and prone to frizziness. Your curl type can also lack definition, and you'll need to take special care if you want them to look their best.
It's not difficult to take care of 3A hair, so here are a few tips on how to show your curly hair type some love:
Limit and Avoid Chemical Exposure
Chemical exposure is a common cause of damage to hair type 3a, and it can change the shape of your curls as well as making your hair dry and frizzy.
Sulfates and parabens have a drying effect on hair strands. As curly hair types struggle with dryness more than other types, it's best to avoid hair care products that contain them. Instead, look for gentle cleansers that won't strip the natural oils from your hair, and only shampoo your type 3A hair once or twice a week. This will help to keep your curls looking gorgeous.
Limited or Silicone Free Products
Limit the use of silicone in your hair care products wherever possible. Although silicones give shine and flexibility in the short run, they also cause a buildup in the hair that leads to dryness and breakage.
Products that contain natural resins and plant-based oils are a good alternative, as these will create bouncy curls without the harmful effects of silicones.
Deep Condition
Curly hair needs moisture to stop it from looking dry and brittle, so a good deep conditioning product is essential to repair damaged hair and prevent further damage.
It also helps to oil your curly locks once a week to keep your strands supple and lock in nourishment and hydration.
Read more: 10 Best Deep Conditioners For Curly Hair
Sleep With Silk or Satin Fabrics
A silk or satin pillowcase will help to prevent tangling while you sleep and minimize frizz. You can also use a silk or satin scarf or bonnet to protect your locks overnight.
Limit Washes
Washing hair too frequently makes it drier, so try to wash your hair once or twice a week at most. This will allow your scalp's natural oils to moisturize your hair, which will make it look much healthier and reduce breakage.
Scrunching is your friend
After you've cleansed and conditioned your hair, scrunching will add curl definition to make your 3A locks look fabulous. It's super easy to do – just put some product in your hands, flip your head upside-down and scrunch your hair upwards towards your head.
Remember to go gently; you want to create definition, not frizz. And once you've applied your product, leave your hair alone as it dries. Playing with your curls as they dry will turn your spiral curls frizzy and dry.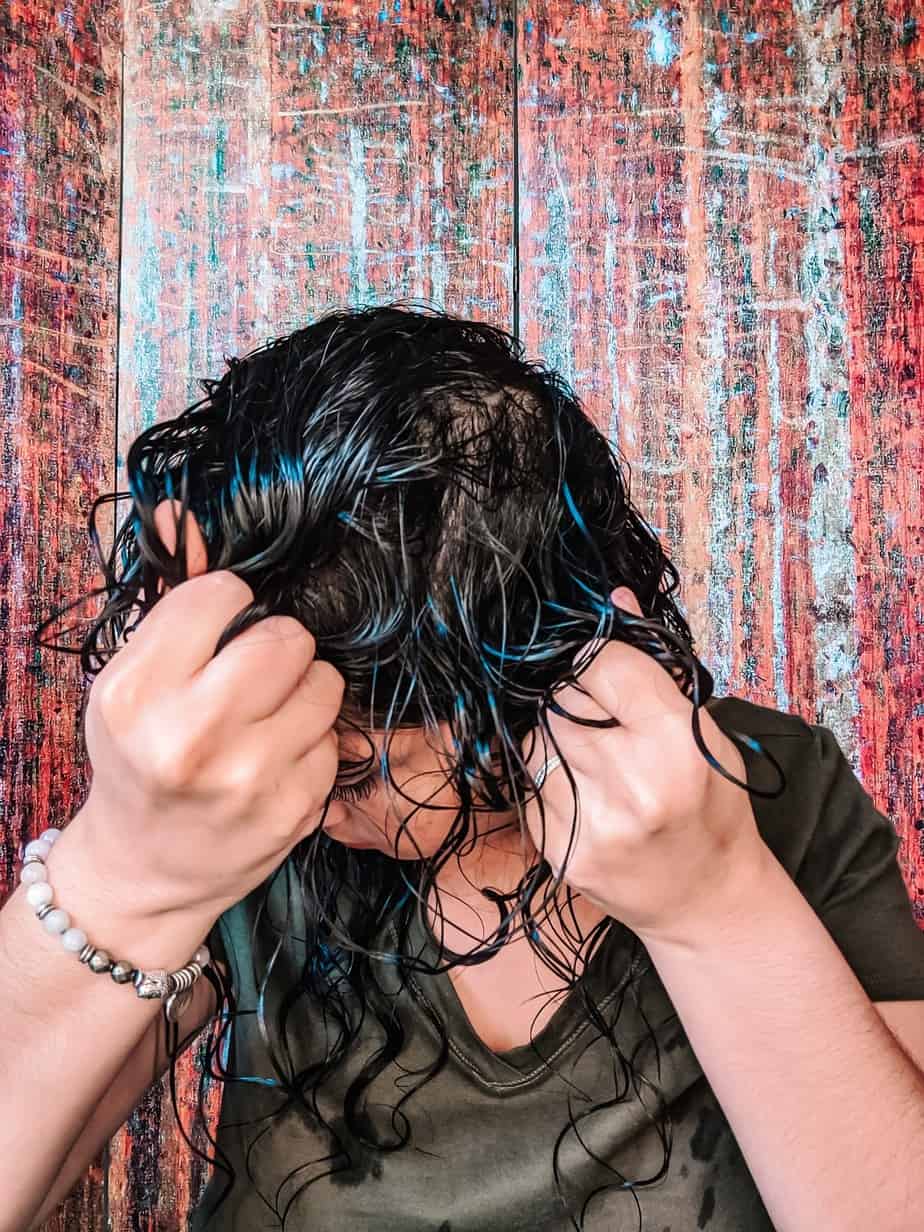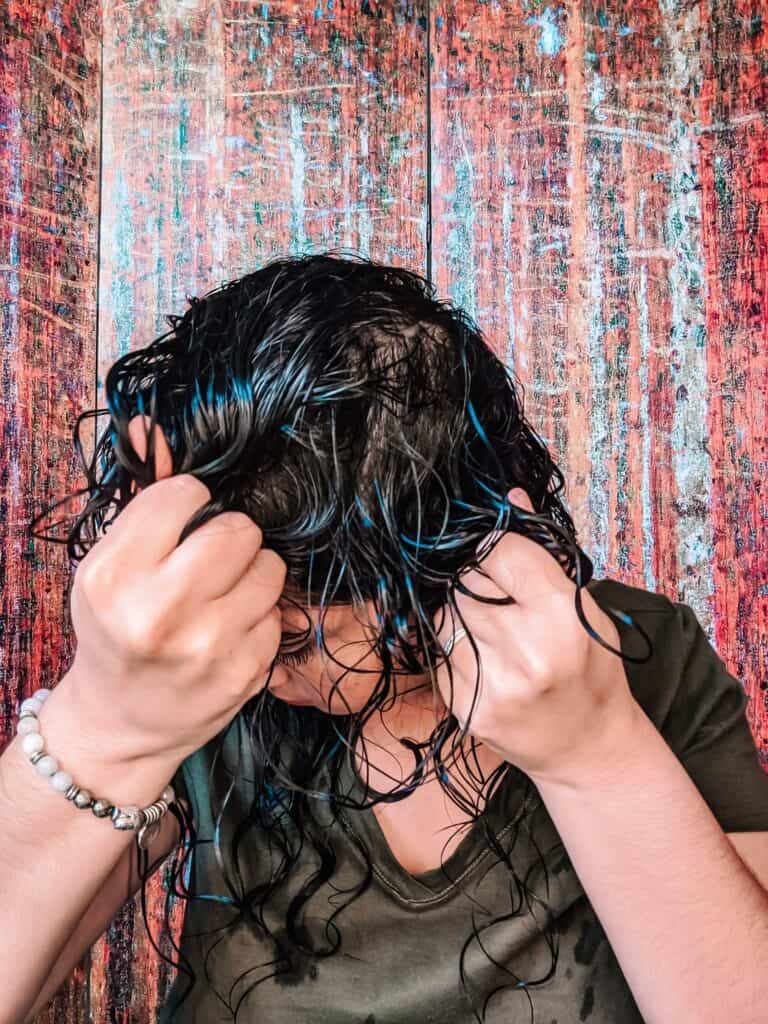 The Best Products for 3A hair
It's important to look out for shampoos and conditioners that are suitable for 3A hair if you want your curls to look their best.
Hydrating conditioners will help to keep your hair moisturized, and a leave in conditioner is particularly handy, especially if you plan to blow dry your locks. Serums, creams, and hair oils will help reduce dryness while minimizing frizz and keeping your curls defined.
3a Curly Hair Products
A clarifying shampoo that's suitable for curly hair will cleanse your locks without stripping the natural oils. Kinky Curly Come Clean and Carol's Daughter Wash Day Delight (for really dry hair) are good brands to look out for, but Malibu C Un-Do-Goo is the best clarifying shampoo out there.
Top Pick
We earn a commission if you make a purchase, at no additional cost to you.
You may want to try out a range of conditioners to nourish and hydrate your locks. A leave-in conditioning product like Briogeo Curl Charisma Rice Amino and Avocado Leave–In Defining Creme or Briogeo Farewell Frizz Rosarco Milk Leave In Conditioning Spray will keep your curls hydrated in between washes.
Top Pick
We earn a commission if you make a purchase, at no additional cost to you.
For your regular wash days, a cowash like Miribel Naturals Creamy Hair Cleanser or low poo shampoo like TreLuxe Renew & Restore are ideal since they won't strip your hair of its natural moisture. Go with a cowash if your hair is really dry and a low poo if you prefer a good lathering cleanse.
TRELUXE Gentle Cleansing Rinse
This gentle cleanser has a mild lather making it ideal for those who need a little more moisture but don't want to cowash.
Use code HOLISTICENCHILADA15 to save.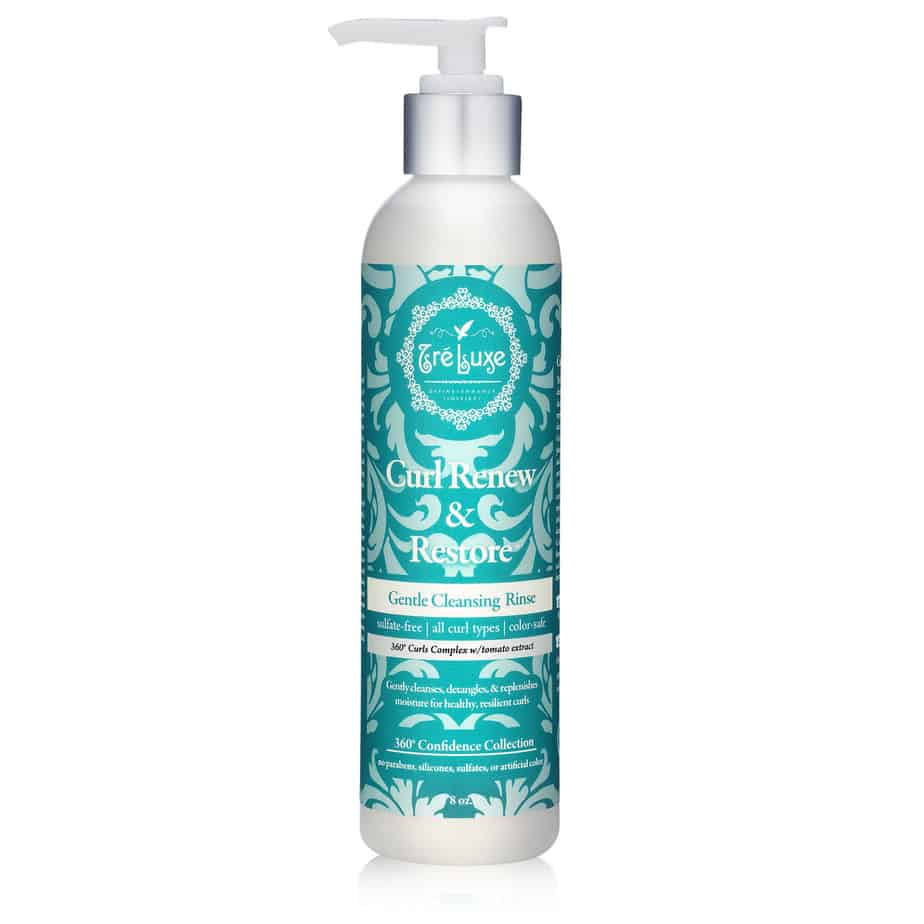 We earn a commission if you make a purchase, at no additional cost to you.
Using a deep conditioning treatment like Briogeo Don't Despair, Repair Deep Conditioning Hair Mask weekly will give lasting hydration.
Top Pick
We earn a commission if you make a purchase, at no additional cost to you.
You can get excellent curl definition with a gel like Jessicurl Spiralicious Gel or add volume and control frizz with Curlsmith Bouncy Strength Volume Foam.
Top Pick
We earn a commission if you make a purchase, at no additional cost to you.
And a t-shirt hair towel or microfiber towel will help to dry your hair without making it frizzy.
Top Pick
We earn a commission if you make a purchase, at no additional cost to you.
If you need help finding the products that will work for your hair type, check out my Curly Product Handbook. There are so many things to consider when choosing products and this guide will help you narrow down what you need to look for.
This product guide will help you identify your hair type and characteristics, provide some styling tips, and list exact products that will work on your hair type. Click here for more info.
Curly Product Handbook
If you need help finding the right products for your hair, then the Curly Product Handbook can help!
Determine your hair type, learn about products and ingredients, and choose from a list of vetted products based on your hair type.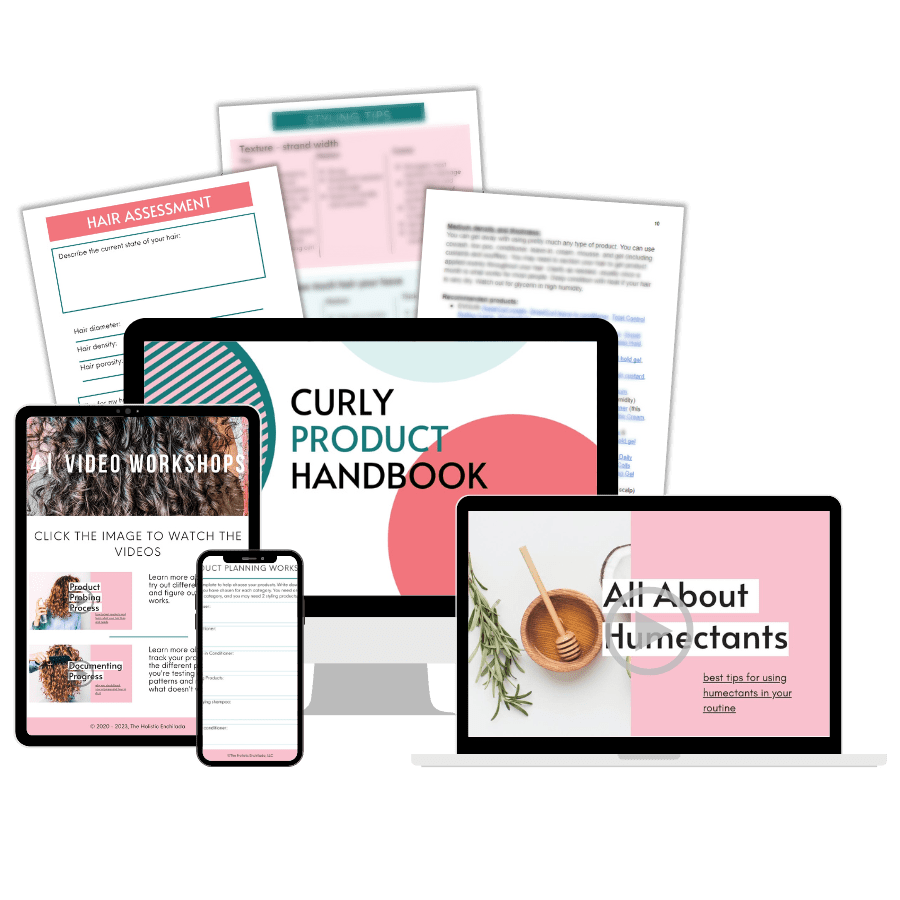 We earn a commission if you make a purchase, at no additional cost to you.
Best 3A Hairstyles
There are many haircuts and ways to style type 3A hair, whether you prefer long or short hair and whether you like to style your hair up or leave it loose.
Length and Cuts
When it comes to the length of your hair, 3A curls give you masses of options. Whether you prefer long or short hair, there's sure to be a hairstyle to suit you perfectly.
Short 3A Hair
Short 3A curly hair looks fantastic, and as long as you use a good curl defining product, you can definitely rock a short style. Avoid taking your hair length above the ear, as your curls can make it fan out like a triangle.
Shoulder-Length 3A Hair
Shoulder length can be the perfect length for 3A curls. This length gives plenty of movement and volume to 3A hair without being so long that it weighs your curls down.
Long 3a Hair
Defining your ringlets will help your long 3A curly hair look its best. It might be tricky to achieve on wash days, but with a little extra time and the right products, you can have beautifully defined curls.
Curly Bangs
Bangs are still on-trend, and curly bangs look fantastic, especially with your loose curl pattern. So why not give them a try?
Styling 3A hair
The 3A hair type can generally wear most hairstyles that are suitable for straight and wavy hair types as well as styles for curly hair. It is vital to give your 3A curls a little extra TLC, as the hair strands can easily be damaged. Avoid using cotton towels to dry hair as they will cause friction and frizz, and apply a curl-defining cream or mousse to wet hair to bring out the best in your curls.
A low heat setting and a diffuser will help avoid heat damage from your blow dryer. Always apply a heat protectant before using a curling iron or other hot styling tools on your delicate curls.
Options for styling your natural hair range from a low ponytail, which adds volume and keeps your curls out of your face, to a textured top-knot or even a versatile half up-do. With your gorgeous spiral curls, you can change your look with ease!
Blowouts for Straightening
If you want straight hair for a change, flat irons work well on 3A curls, but a blowout will give your hair more volume and bounce than a flat iron.
3A Curly Hair & The Curly Girl Method
If you want to keep your 3A curls in tip top shape, the best place to start is the Curly Girl Method.
This is a great way to care for wavy, curly, or coily locks. You'll need to use a little trial and error to find your perfect Curly Girl Method routine, but here are the basics: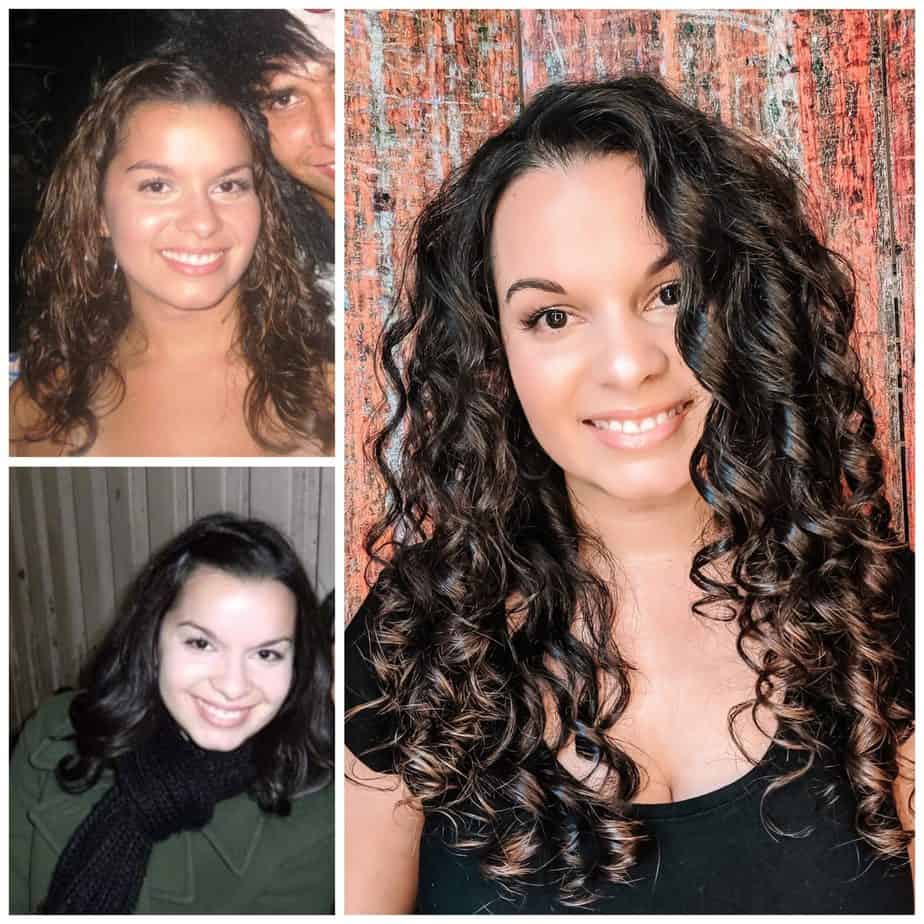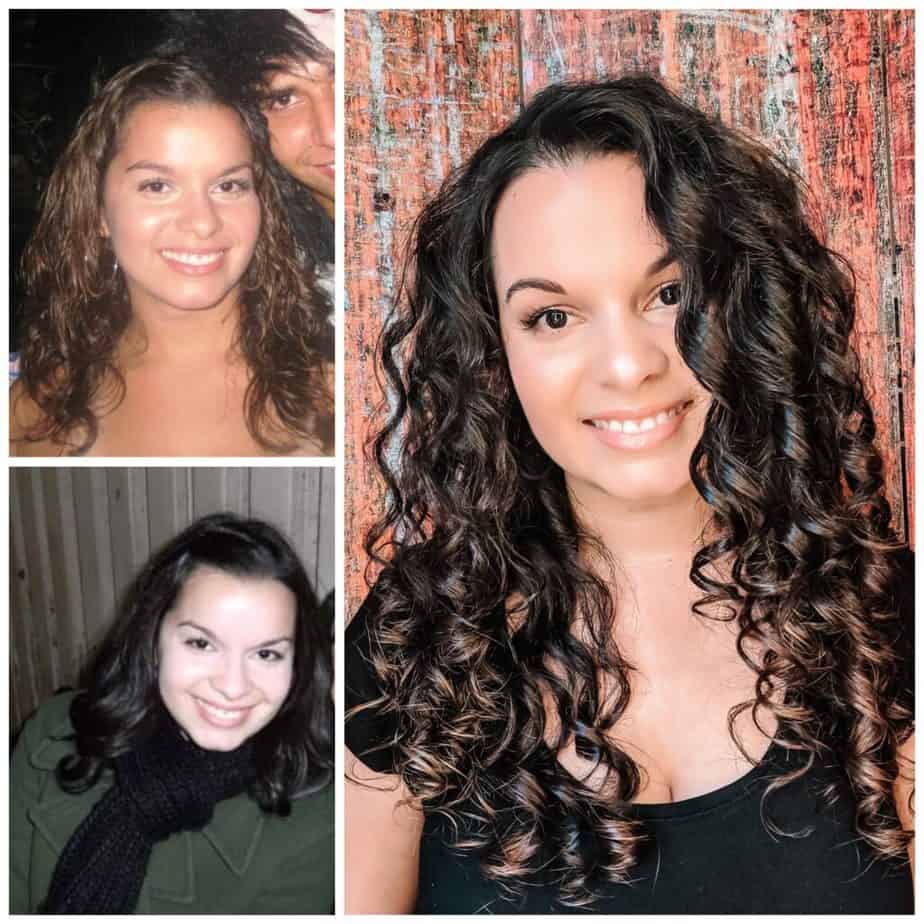 Curly Girl Method
Reset: A clarifying shampoo will clear any buildup of product residue and allow your hair to absorb the other hair care products better.
Cleanse: Regular shampoos can dry out curly hair, so the Curly Girl Method recommends sulfate-free formulations and cleansing techniques like co-washing to get your hair clean.
Condition: Wash-off, leave-in, and deep conditioners will give your locks maximum hydration to prevent tangling, dryness and breakage.
Style: Apply curl enhancing products to wet hair, using your hands to rake the product through and gently scrunch the curls up towards your roots.
Dry: Curly hair is prone to breakage, so it's important to be gentle when drying your locks. Air-drying or using a diffuser to blow dry your hair will minimize heat damage.
Maintenance and Routine
Co-washing will help to keep your curly hair looking great. If you follow a simple routine, you can keep your curls looking great with just one to two co-washes per week, with a reset every few weeks to prevent product buildup.
After cleansing your hair, gently pat dry to remove excess water and apply styling and hydrating products. Sleeping on silk or satin pillowcases and piling your curls into a high bun or pineapple will keep them looking great overnight. Then, you can revive your curls in the morning with a spritz of water and conditioner mixed together.
Read more: The Curly Girl Method For Wavy And Curly Hair Beginners
Other Care Factors for Natural 3A Hair
The 3A hair type has fine strands that can easily be damaged, so here are some maintenance and care tips to help you maintain healthy, beautiful 3A Hair.
Hydrate and Protect
Type 3A hair tends to be dry because your curls make it difficult for the oils from your scalp to work down the hair shaft. Damage from heat and sunlight and using products that contain sulfates or parabens can also add to this problem.
So it's essential to hydrate your locks regularly with lightweight hydrating conditioners that won't weigh your fine 3A curls down. Leave-in conditioner works well to give lasting hydration that reduces damage and breakage.
Squish to condish is also an excellent way to get moisture into the hair for soft, frizz free curls.
Using a heat protectant spray every time you use hot tools and wearing a hat in the sun are great ways to protect your hair and prevent dryness. Combing your 3A hair regularly will help to spread the sebum from your roots to the tips of your hair. But avoid using brushes, except for a detangling brush, as regular brushes can create frizz.
Trimming
Regular trims help to keep your locks looking their best. If you wear your hair curly most of the time and use heat styling or chemicals sparingly, a trim every 10-12 weeks is ideal.
You should also head to the salon if you notice split ends, as these are more susceptible to damage and breakage, which can make your hair look thinner. If your hair looks dry at the ends, breaks easily, or generally looks limp and lifeless, these are also signs that it's time for a trim.
Read more: The Ultimate Guide To Getting A Curly Hair Cut
Scalp Treatment
Some type curly hair can have a scalp that can easily get clogged up with product residue and excess sebum. Healthy hair needs a healthy scalp, so it's a good idea to use a clarifying shampoo at least once a month. This will help to remove any buildup on your scalp, leaving it clean and healthy.
Read more: 7 Best Clarifying Shampoos for Curly Hair
A good hydrating or moisturizing conditioner will add moisture to your locks without making your scalp oily.
There are also scalp oils and serums that target scalp problems. You may want to consider adding one of these to your routine if you suffer from scalp problems.
Porosity Levels
Hair porosity measures how easily your hair can absorb and hold moisture, which will affect your choice of products.
Low porosity hair needs hydrating products with a lightweight texture so you don't get product buildup. Emollients like argan oil and humectants like aloe vera will work well on your locks.
If your hair has high porosity, you'll still need lightweight products, but they must also be rich enough to seal in moisture. Coconut oil is a great example of a product that will suit high porosity 3A hair.
Read more: Ultimate Guide To Hair Porosity For Curly Hair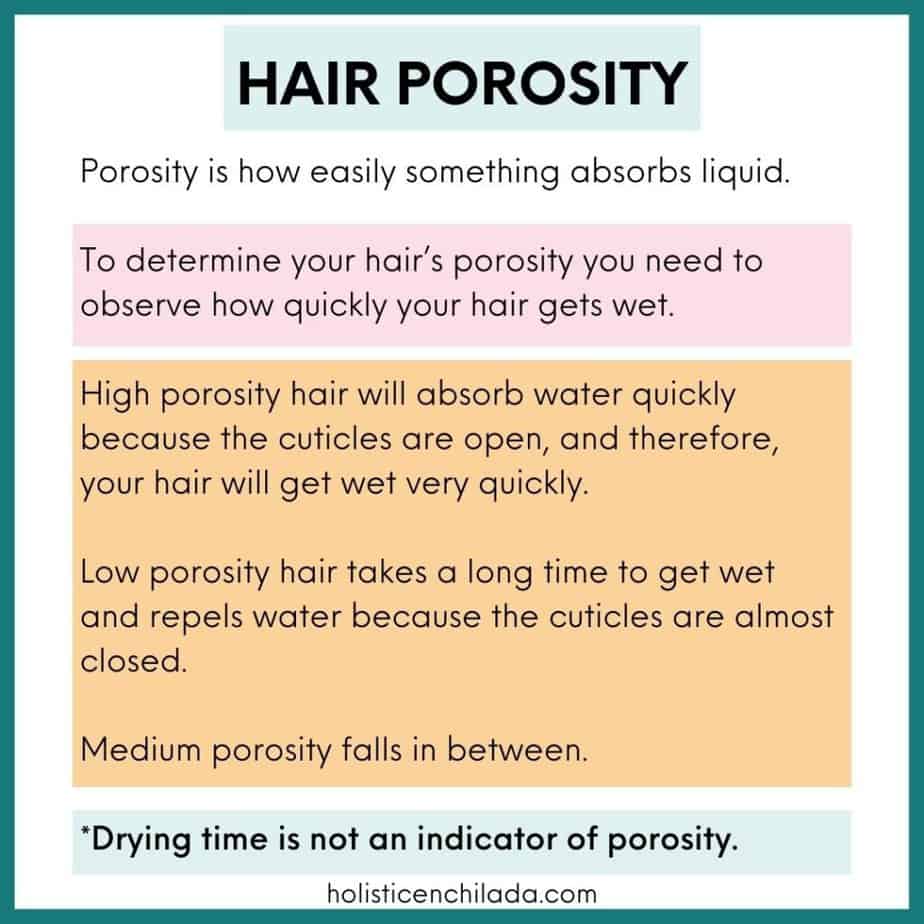 The Bottom Line on Caring for 3A hair
Knowing your hair type, as well as your hair texture, porosity, and density is the key to healthy hair. It will help you to pick the best hair products and techniques to keep your locks looking fantastic.
If you have 3A hair, you simply need to follow the tips in this guide and experiment with products to keep your curls looking bouncy, glossy, and full of life.
---
Want to remember this? Save How to Properly Care for Your 3A Hair to your favorite Pinterest board!