2C Hair Type: What It Is & How To Care For It
This post may contain affiliate links, and I will earn a commission if you purchase through these links. Please read the disclosure policy for more details.
Knowing your hair type is an important step towards understanding what it needs and how best to look after it. If you've been searching for advice on caring for wavy or curly hair, you may have seen the term 2C used, but perhaps you're not sure what it means or if you have the 2C hair type.
In this post, we'll tell you all you need to know about 2C hair, including what hair is, what's so great about it, and how to keep it looking its best.
What Is the 2C Hair Type?
The 2C hair type is one of the categories in the Andrew Walker Hair Typing System. Type 2 refers to the wavy texture of the hair, while the letter C shows that it is more textured than other type 2 hair, so the waves are more pronounced and can even fall in ringlets.
Knowing which of the curly hair types you have is important, but there's more to your hair than just its curl type.
Everyone's hair is unique so knowing your hair texture as well as its density and porosity will help you to pick the right products and techniques to use on it.
Our Curly Hair Type Quiz will help you to understand your own hair better.
What Does 2C Hair Look Like?
2C hair is full of volume and the strands have a distinctive S shape that lies somewhere between a wave and a curl. The waves form at the roots and are looser than curly hair, without any springs or spirals.
Individual strands of 2C hair range from fine to coarse and can be prone to frizz, tangles, and static. The hair may also be straighter in some areas and curlier in others.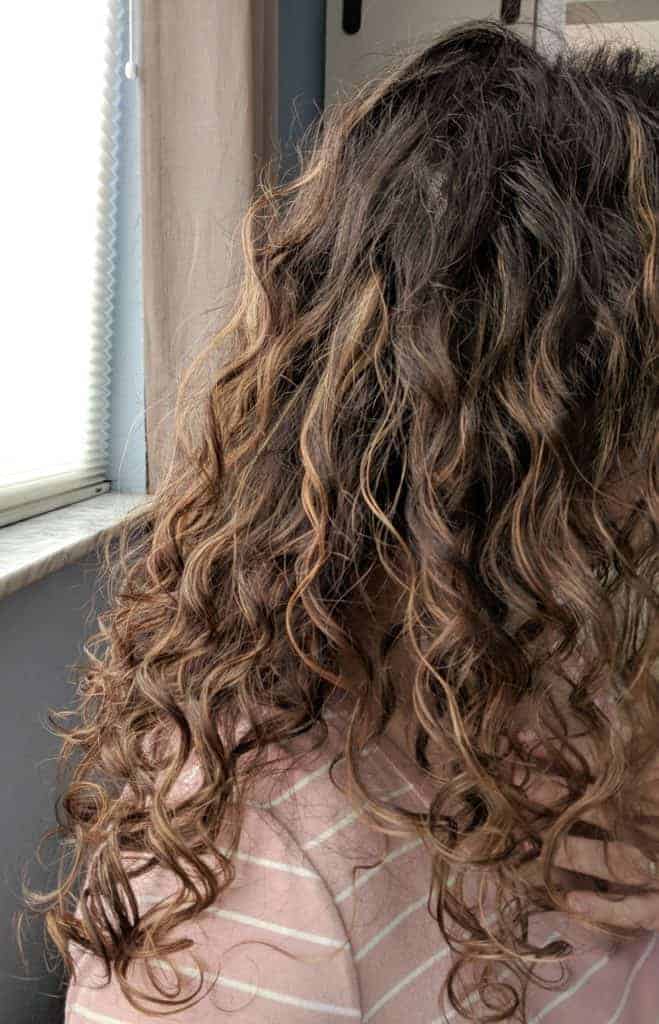 What Are the Benefits of Having 2C Hair?
There's a lot to love about the 2C hair type – here are just a few of our favorite things:
Fullness and Volume
People with 2C hair tend to have luscious locks with plenty of volume and body. Unlike type 1 straight hair, type 2C hair doesn't sit flat against your scalp, which gives it more movement and vitality.
Prominent Waves
Those gorgeous 2C locks are as close to curly hair as you can get, which makes them easy to style and care for. You'll only need a little product to define your flowing waves, and it's super easy to pull off the messy hair trends that are so popular right now.
Can Look Straight, Wavy, or Curly
2C hair is like having the best of both worlds because you can rock your hair straight, wavy, or curly and it will hold the style.
Type 2 curls are easier to straighten than other curl types. And with type 2 curls, especially 2C, you can enhance your natural curl to rock a curlier look.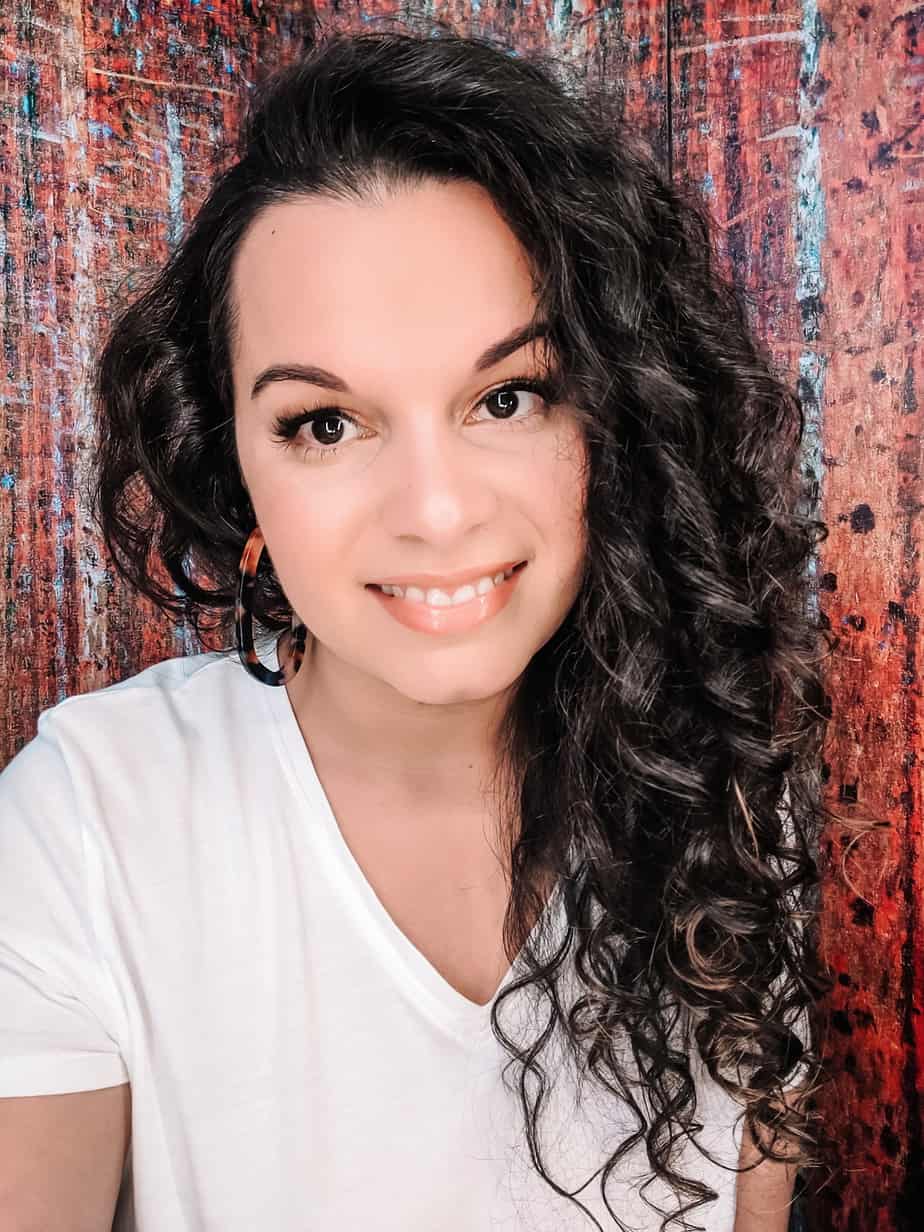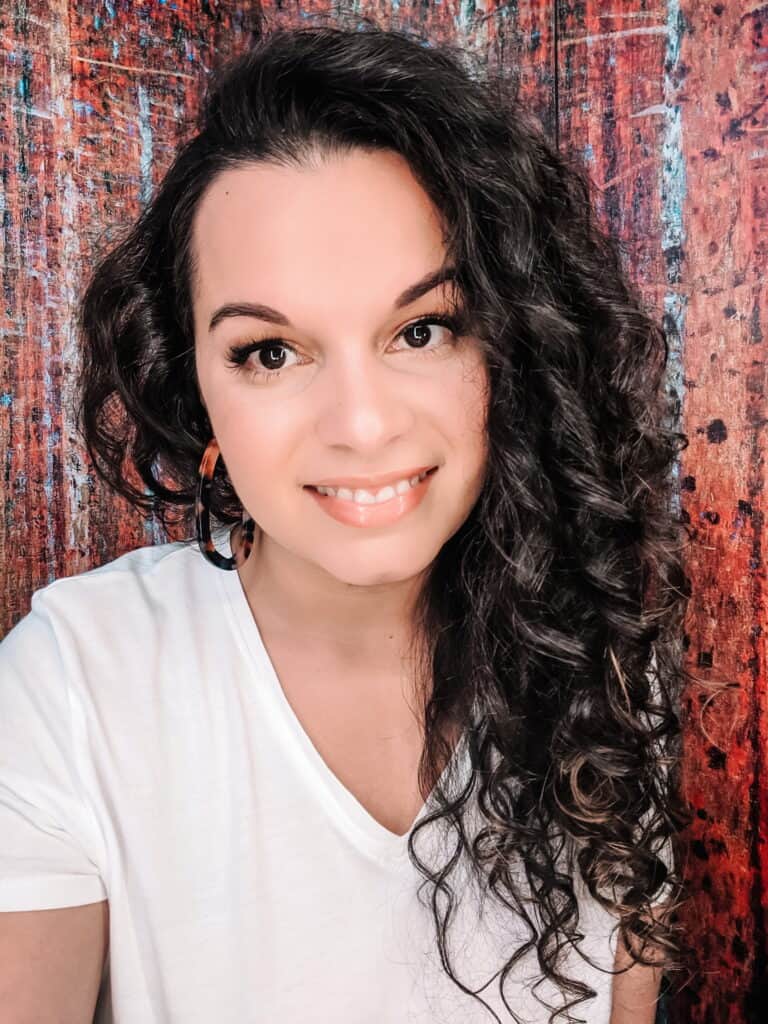 What Are the Challenges of Having 2C Hair?
The 2C hair type has some great advantages, but there are some serious drawbacks associated with it as well. Here are some of the challenges that you may be dealing with:
Lots of Frizz
The sideways hair growth and coiling of wavy hair can leave it susceptible to frizziness. So if you have the 2C hair type, you'll probably be fighting a daily battle against the frizz, especially if you live in a humid climate.
Investing in great curl-taming and enhancing products is the best way to smooth your tresses and keep them looking frizz-free. You can also give your waves an extra helping hand by using intensive protein-enriched hair masks regularly.
Chronic Dryness
Wavy or curly hair doesn't tend to get oily, but it does tend to get dry at the ends. That's because the natural oils from your scalp can't easily travel down your strands to deliver moisture.
Because of this, you'll probably want to use a hair oil or serum on the ends of your waves to keep them looking luscious.
Wild Volume
The 2C hair type has masses of volume but sometimes it can have too much volume, especially in humid climates. Don't be tempted to try and smooth the excess volume out with your hairbrush. Unfortunately, the only thing you can do is start your hair care routine over again.
How to Care For 2C Type Hair
2C waves are prone to dryness, frizziness, and tangling. So it's vital to care for them properly if you want to keep them looking their best and keep their problems under control.
Here are some simple tips for making 2C hair look fantastic:
Maintaining Frizz
Frizz is a common problem for 2C hair so look out for lightweight defining products to add moisture to your waves and keep your frizz under control.
Read more: 11 Surprising Reasons You Have Frizzy Curls And What To Do About It
Hair Mask
Using a hydrating hair mask each week is a great way to nourish your tresses and keep them looking luscious. Make sure you pick a lightweight one to avoid weighing down your hair.
Read more: 10 Best Deep Conditioners For Wavy & Curly Hair
Add Oil
A regular hot oil treatment (or pre poo) will help to improve your hair texture and appearance. Make sure you choose a lightweight oil like olive oil or argan oil and apply it from the roots to the tips of your hair. Leave it to sink in for a few minutes and then shampoo it out.
Read more: Pre Poo – What Is It And How Does It Work?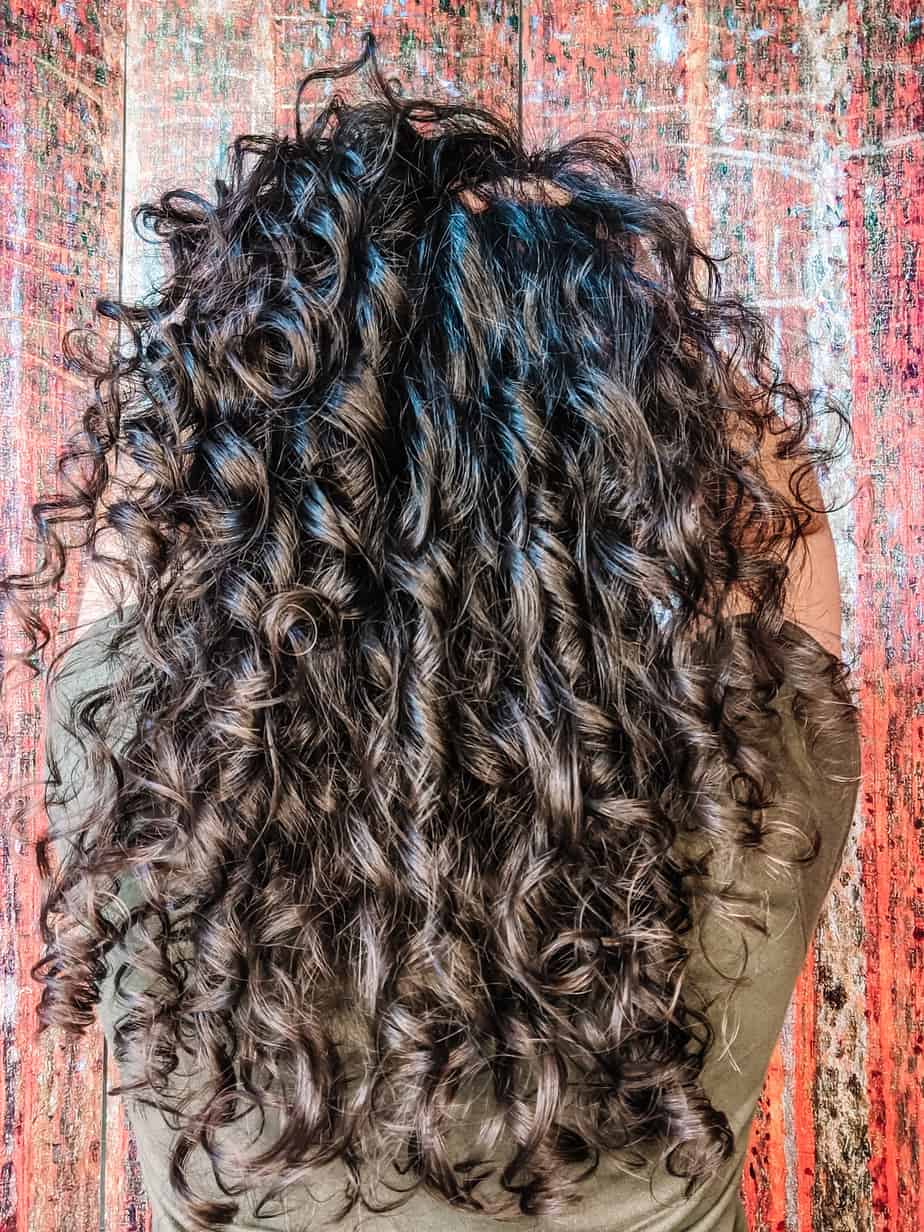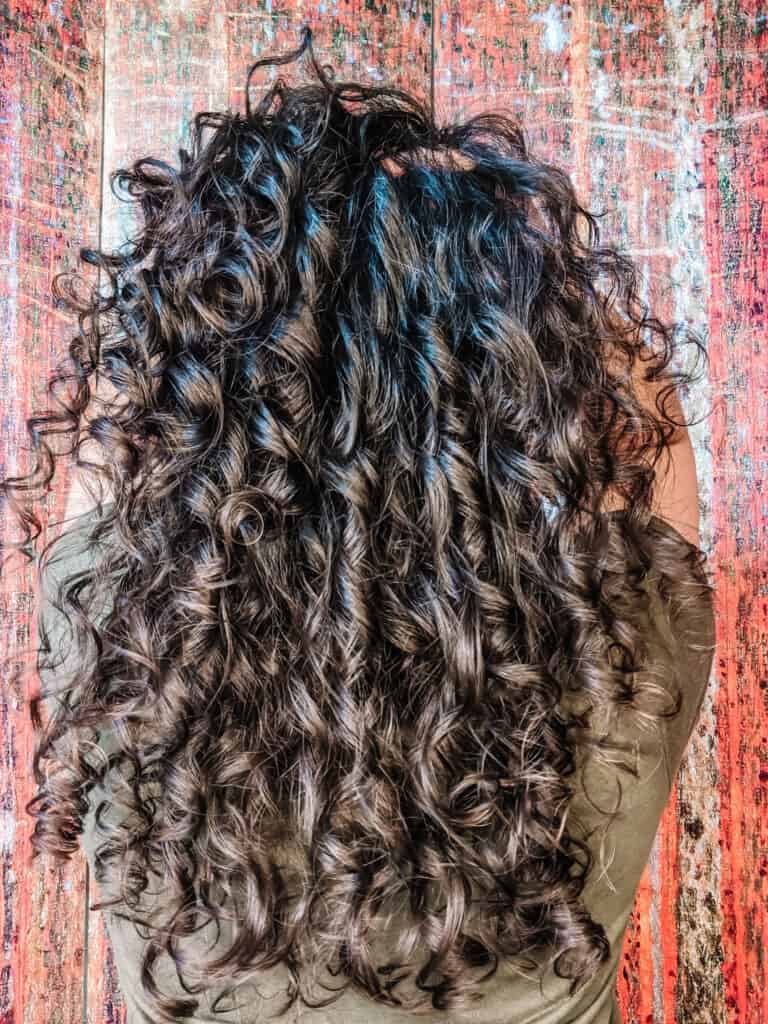 Don't Overwash
Your 2C hair type doesn't tend to get oily, so you can get away with washing it just once to three times a week. If you wash it more often than this, it can strip essential nutrients and moisture from your locks, which will leave them looking frizzy or even lead to breakages.
Stick to a Schedule
Your 2C waves need a regular hair care routine to look their best every day. Because everyone's hair is so individual, your hair care routine will look different from everyone else's. So take time to find the perfect hair maintenance routine for your hair and then stick to it.
My digital/printable Curly Journey Journal is a great way to create a schedule that works for you, while figuring out what works best for your hair.
Curly Journey Journal Ebook
Ensure success and avoid frustration with the Curly Journey Journal!
The Curly Journey Journal is an easy to use digital and printable monthly & daily curl tracking system that will save you time and money so you can figure out your perfect routine in less time and with less frustration!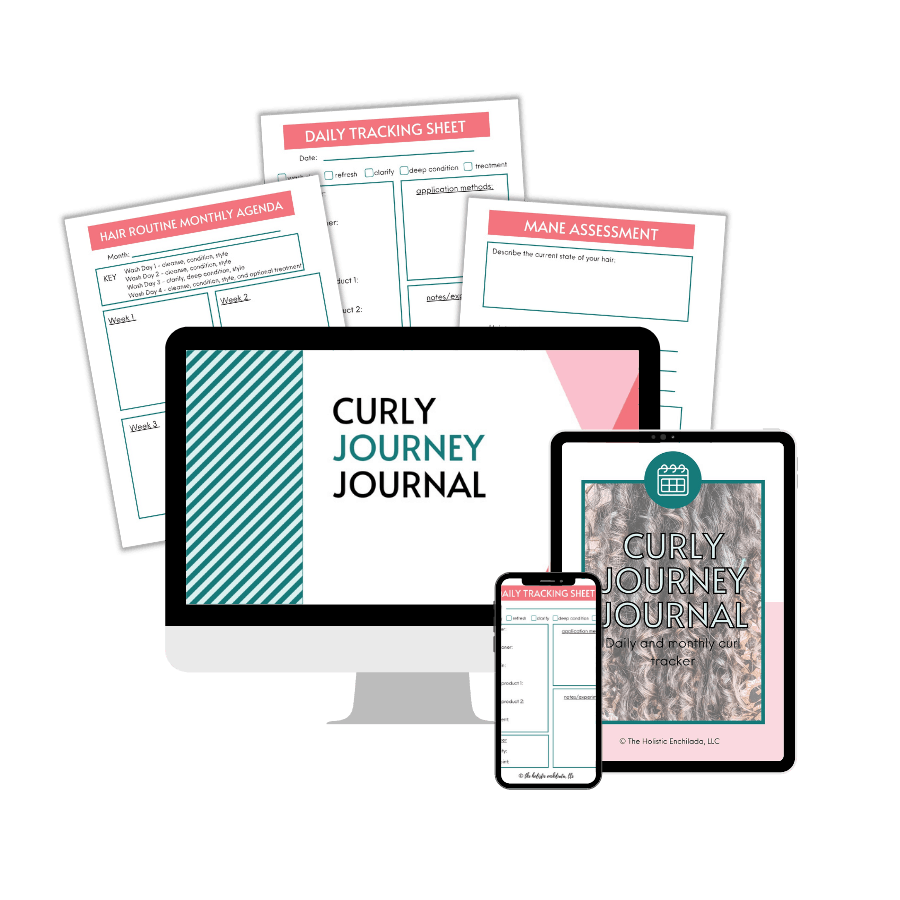 We earn a commission if you make a purchase, at no additional cost to you.
Get a Showerhead Filter
Most American homes have hard water, which can leave a residue on your strands that makes your hair look dull and prone to tangling. Adding a showerhead filter will remove the minerals from the water before they can cause a build-up of minerals on your hair.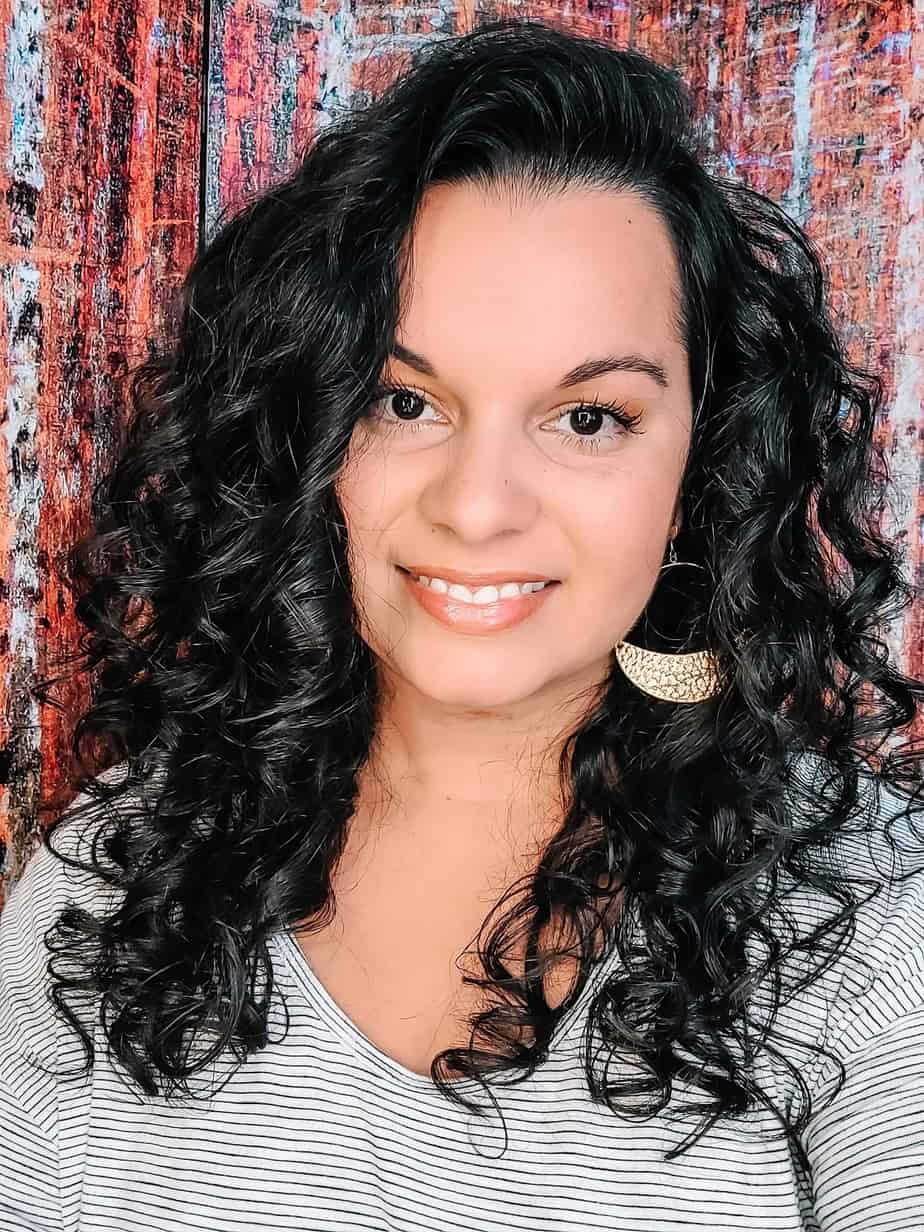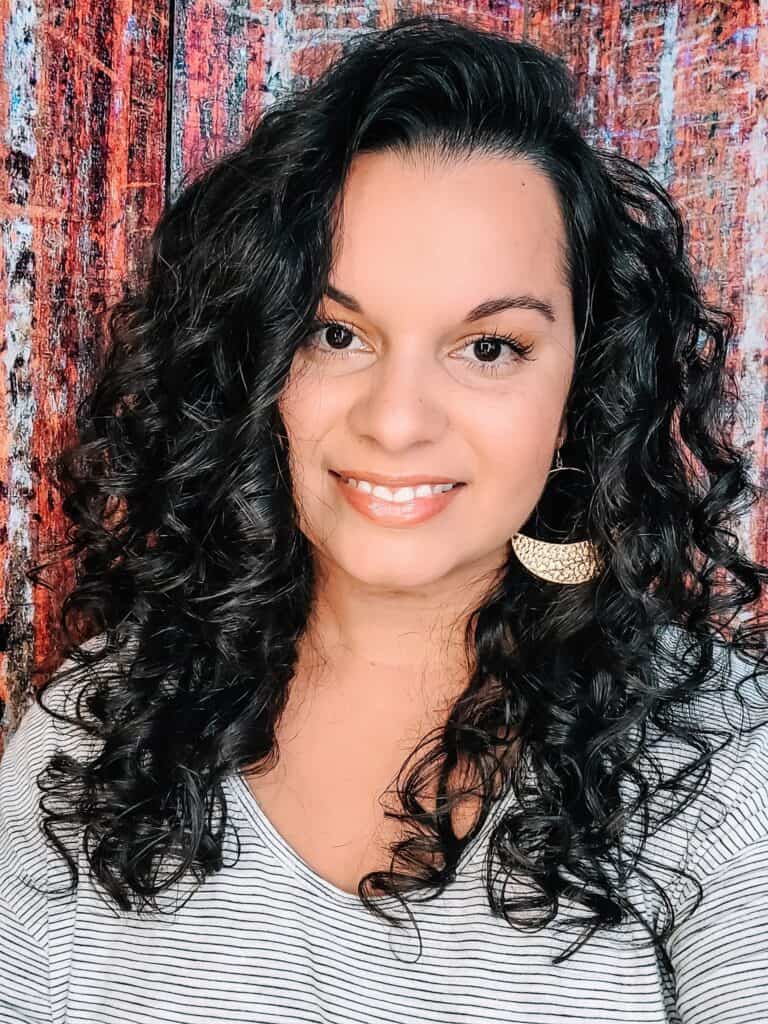 2C Hairstyles and 2C Haircuts
If your hair type is 2C, you can embrace the natural beauty of your waves or use styling tools and products to give you an entirely different look. Here are some of our favorite 2C hair styling options:
Wash and Go
Wash-and-go styling is the easiest way to let the beauty of your natural waves shine out. Start by cleansing and conditioning your hair, and comb through a leave in conditioner or curl cream type of product with your fingers or a wide tooth comb.
Then towel dry your hair by plopping with a microfiber or t-shirt towel.
Next, flip your head upside down and apply a curl-enhancing product with hold, like a gel, by raking through. Use your cupped palms to scrunch sections of your hair up toward your scalp. You may need to spray some water in if your hair is frizzing at this point.
Then you can air dry or if you want to speed up the process you can use a diffuser attachment and a low temperature setting on your blow dryer.
When your hair is completely dry, set your look with a mist of hairspray.
Read more: Curly Hair Routine for 2B 2C 3A Hair
Lots of Layers
The weight of long hair will stretch out your waves, but you don't have to cut your 2C hair short unless you want to.
Adding lots of layers through your hair will take away some of the weight, allowing your waves to move more freely and giving greater volume to your tresses.
Curly Bangs
Curly bangs will look gorgeous with your 2C hair type. You do need to commit to regular trims to keep your bangs in shape, but we think you'll decide it's worth the effort for their face-framing looks.
There are many different types of bangs, so talk to your stylist to find the best bangs for your face shape and hair type.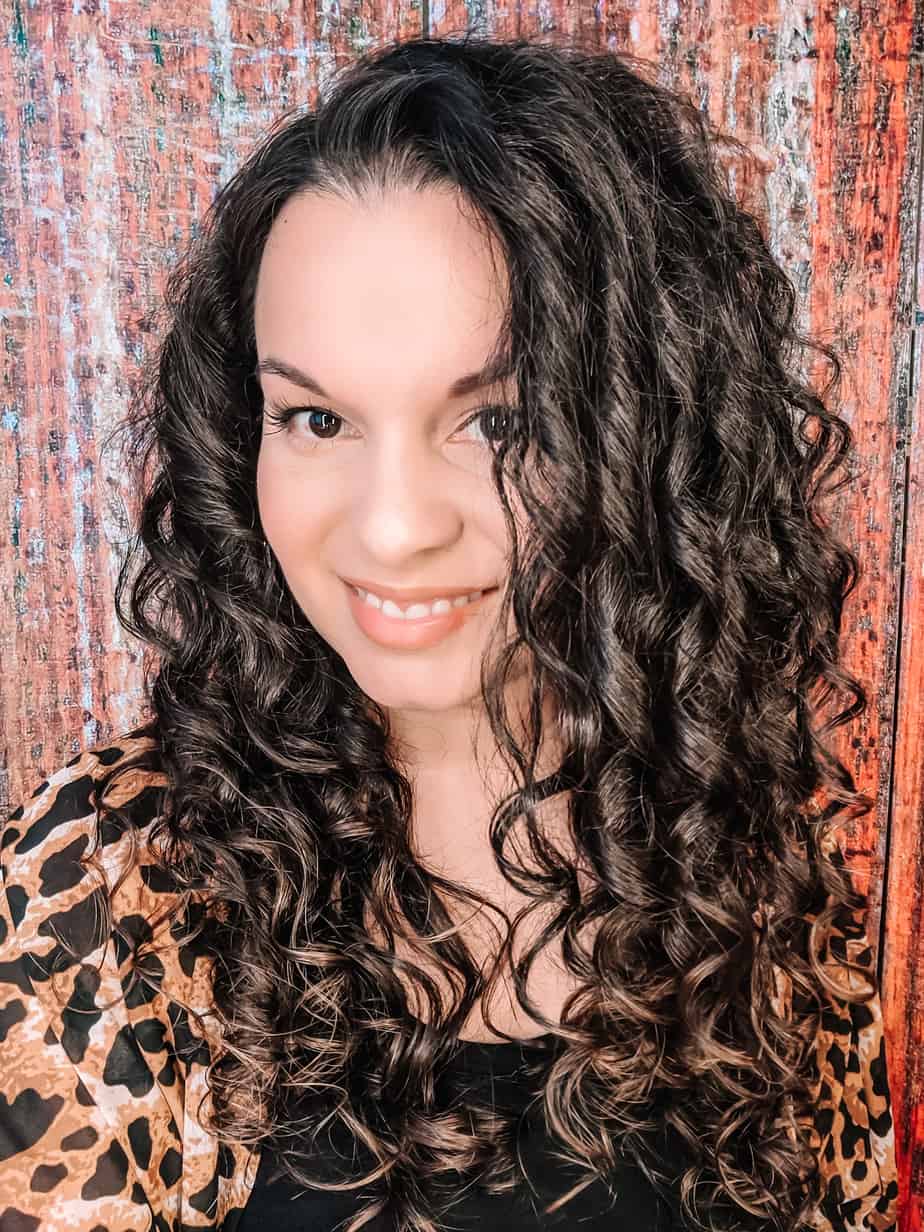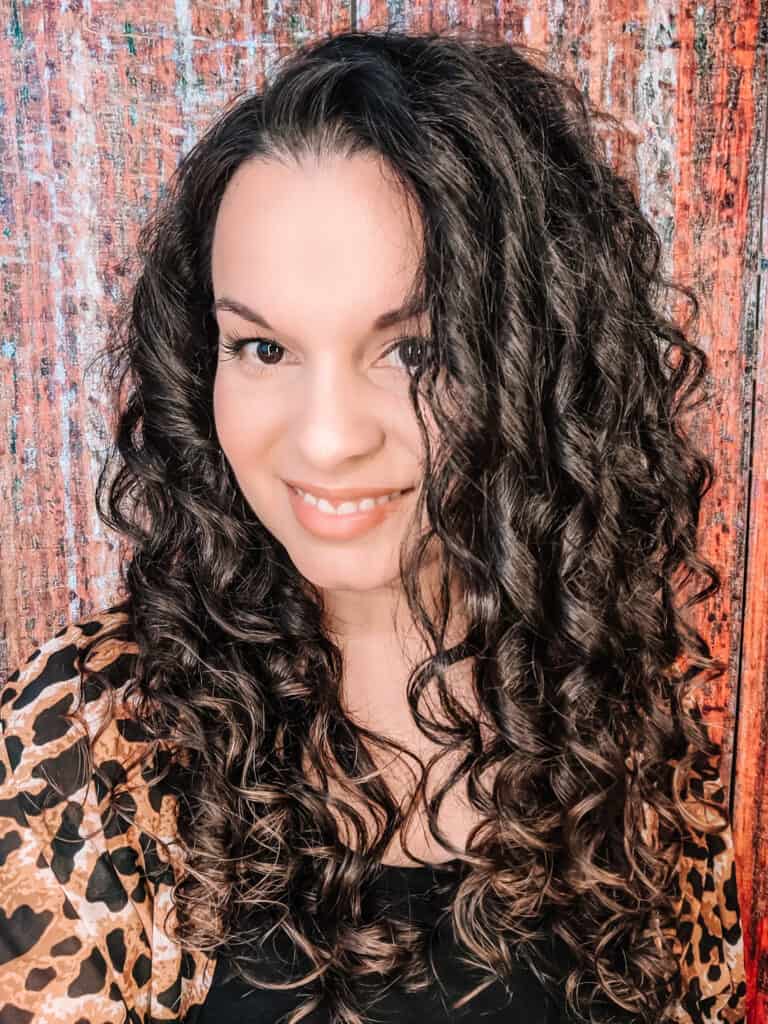 Deep Side Part
A deep side part is a really easy way to add volume to your 2C hair. Line your part up with the highest part of your eyebrows for a clean and stylish look or take it further down your head for an edgier look. You can also try parting your hair on both sides of your face to see which looks better.
Straight and Sleek
Even if you adore your waves, you might want to experiment with straight hair from time to time. Be sure to use a leave-in conditioner and heat protectant spray to stop your hair from getting dehydrated from the heat styling tools. A little serum at the end of the styling process will help to keep frizz at bay and keep your style looking great for longer too.
Go Shorter
If you want to encourage wave definition on your 2C hair, you might want to try a shorter style. It's best to cut wavy hair while it is dry and unstraightened so that you don't end up with hair that's shorter than you'd like.
Enhance Your Natural Curls
Sometimes you might want to use heat styling tools to enhance your natural wavy hair. Be sure to use heat protectant before you start and work with your natural curl pattern instead of against it – don't fight your curls!
Work through your hair, winding sections around your curling wand and waiting a few seconds before releasing. When you're happy with the look, use a wide tooth comb to comb through your warm hair to break up the curls a little. Finally, set your look with a spritz of holding spray.
Try The Curly Girl Method
If you have not been wearing your hair in its natural texture for a while you can try doing the curly girl method to revive your natural waves and curls.
The curly girl method, or CGM for short, is a special way to care for your curls to enhance their natural texture and improve the health of your hair. Over time, your hair will curl a little more and you'll spend less time styling it.
Read more: The Ultimate Guide to The Curly Girl Method for Wavy & Curly Hair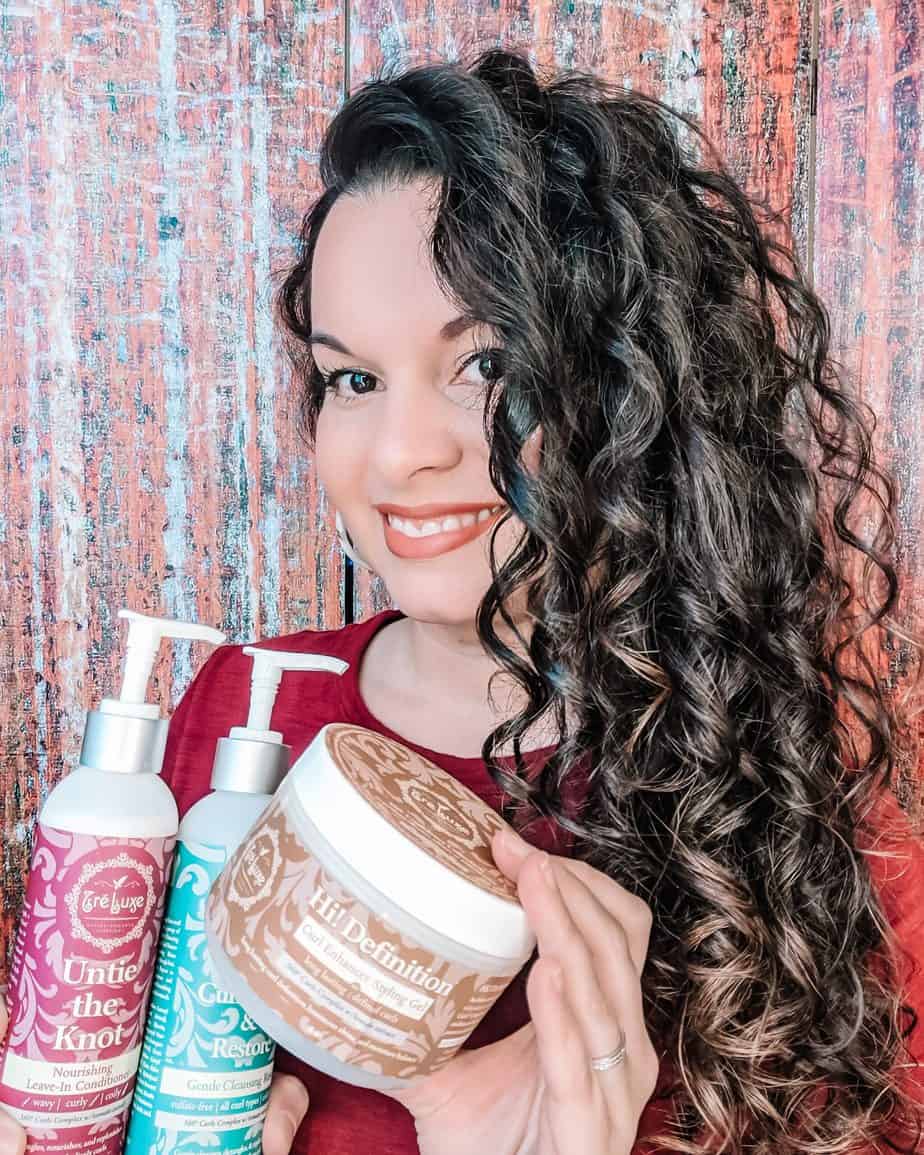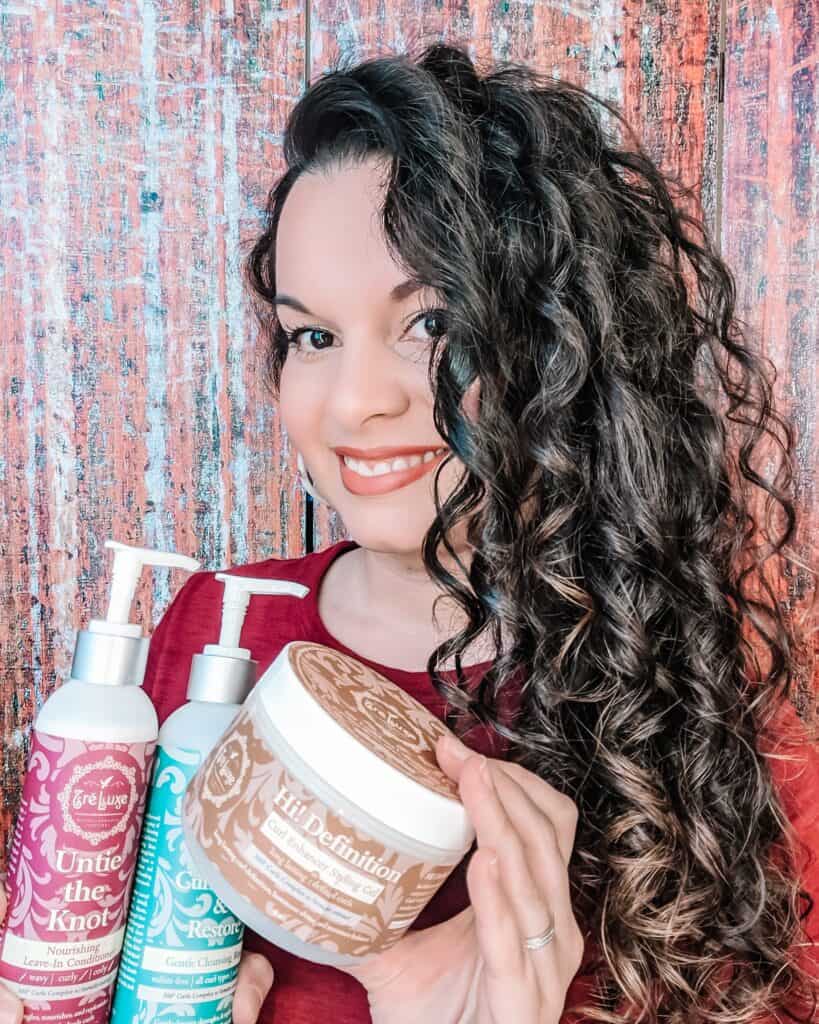 Best 2C Hair Products
All the product listed below are great for 2C hair and are some of my favorites.
But remember that you should choose products based on your texture, density, porosity, and healthy, NOT based on your curl pattern.
Not sure what your hair stats are? Take our quiz.
TWIST Weather Up Gel Weightless Curl Defining Gel
This is one of my favorite gels because it's lightweight but offers strong hold and defines my waves and curls to eliminate frizz.
Top Pick
We earn a commission if you make a purchase, at no additional cost to you.
Kinky Curly Knot Today
If you need a good leave in to detangle, soften, and add slip to your hair, this is the best one.
Top Pick
We earn a commission if you make a purchase, at no additional cost to you.
MopTop Daily Shampoo
2c hair needs a shampoo that cleanses well without drying out your hair. This shampoo is a little moisturizing and leaves hair feeling fresh, clean, and light.
Top Pick
MopTop Gentle Shampoo
This shampoo provides a nice lather without stripping your hair of its natural oils.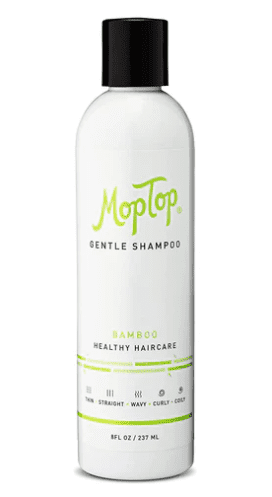 We earn a commission if you make a purchase, at no additional cost to you.
TWIST Weather or Not Element Defying Conditioner
This conditioner is moisturizing and helps reduce frizz in humid and dry weather. It adds nice slip to detangle and softens hair. It's the perfect balance for type 2c hair that needs moisture but not too much.
Mielle Babassu & Mint Deep Conditioner
This deep conditioner has some protein which type 2C hair needs to help it hold onto moisture and have better curl retention.
Cantu Curl Activator
If you want to enhance your curls, layering a curl activator under your gel can help.
We earn a commission if you make a purchase, at no additional cost to you.
Curlsmith Bond Curl Rehab Salve
Type 2 curls need protein to keep hair moisturized, strong, and healthy. This protein treatment also contains bond repairing technology which is great for all damaged hair.
Curlsmith Bond Curl Rehab Salve
If your hair needs a boost of protein without a lot of moisture, this is a great pre shampoo treatment. It's also a bond building treatment that strengthens and repairs hair form the inside out.
We earn a commission if you make a purchase, at no additional cost to you.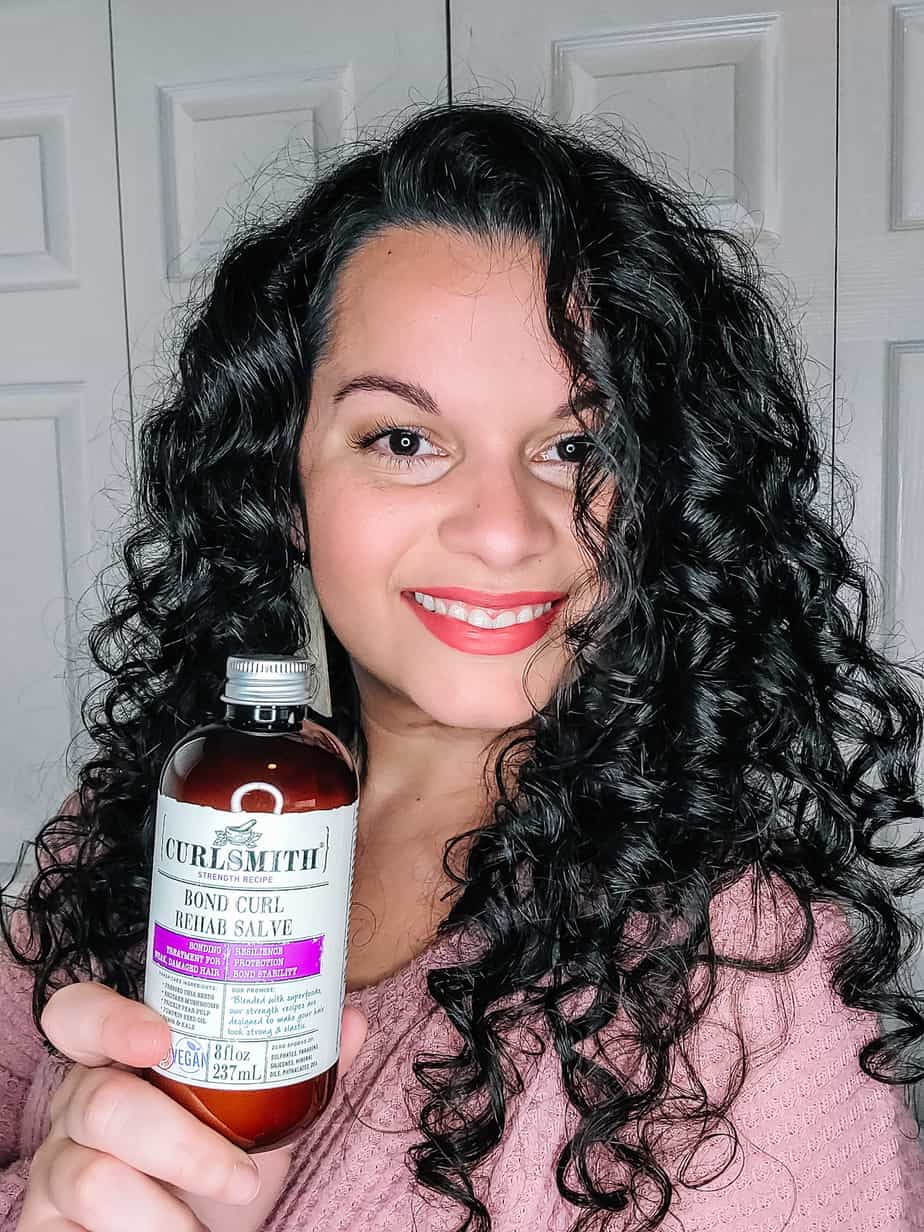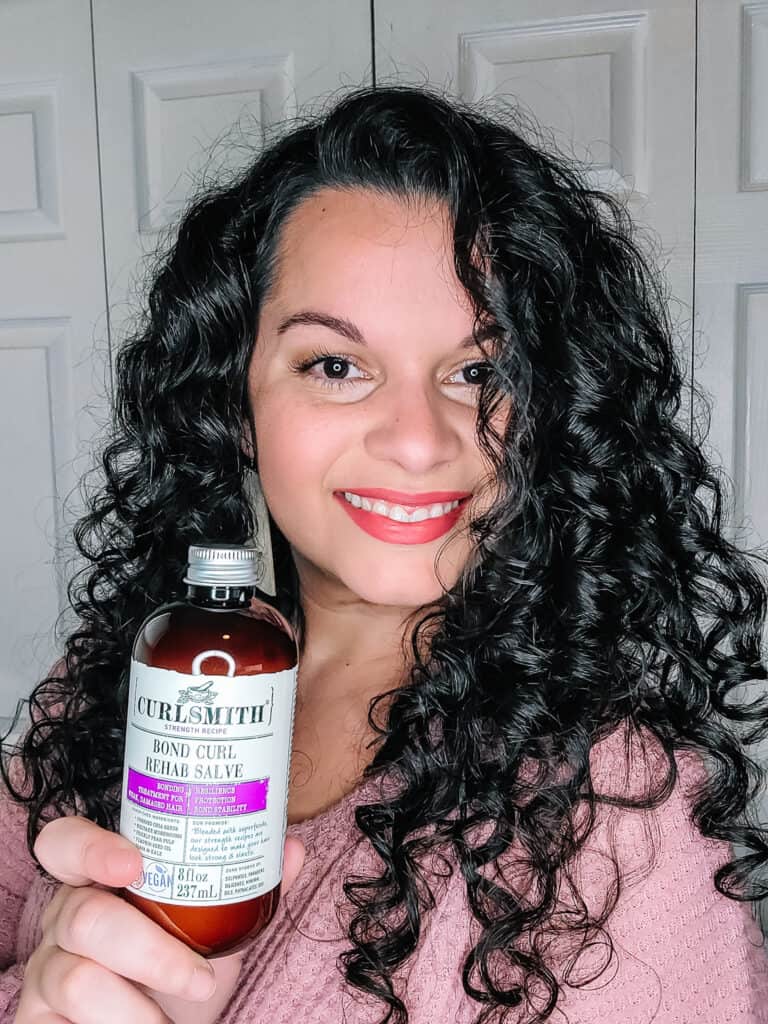 FAQs
Here are some of the questions we get asked most often about 2C hair.
Do I Have 2B vs 2C Hair?
2B and 2C are both wavy hair types, but the letter indicates how wide your waves are. 2C has tighter waves compared to the wider curls of type 2B. Type 2C waves also start further up the hair strand than type 2B.
How Do You Know If You Have 2C Hair?
If your wave starts at the root rather than further down the strands, you probably have type 2C hair. 2C hair is also more prone to frizz than other wavy hair types, so if your hair tends to go frizzy in humid weather, it could be type 2C.
Is 2C Hair Curly or Wavy?
Type 2C hair is wavy, but it's closer to curly than the other wavy hair types. It doesn't have enough curl to be wrapped around your finger, but it does have a strong pattern that can really pop if you use curl-enhancing products.
Also, wavy is a curl type so don't get caught up in semantics. Wavy or curly, they're both textured and beautiful!
How Often Should You Wash 2C Hair?
You don't need to wash type 2C hair very often because the oils from your scalp tend to get stuck on the waves instead of traveling the full length of your strands. This means that wavy hair doesn't get as oily as straight hair and only needs washing once to three times a week.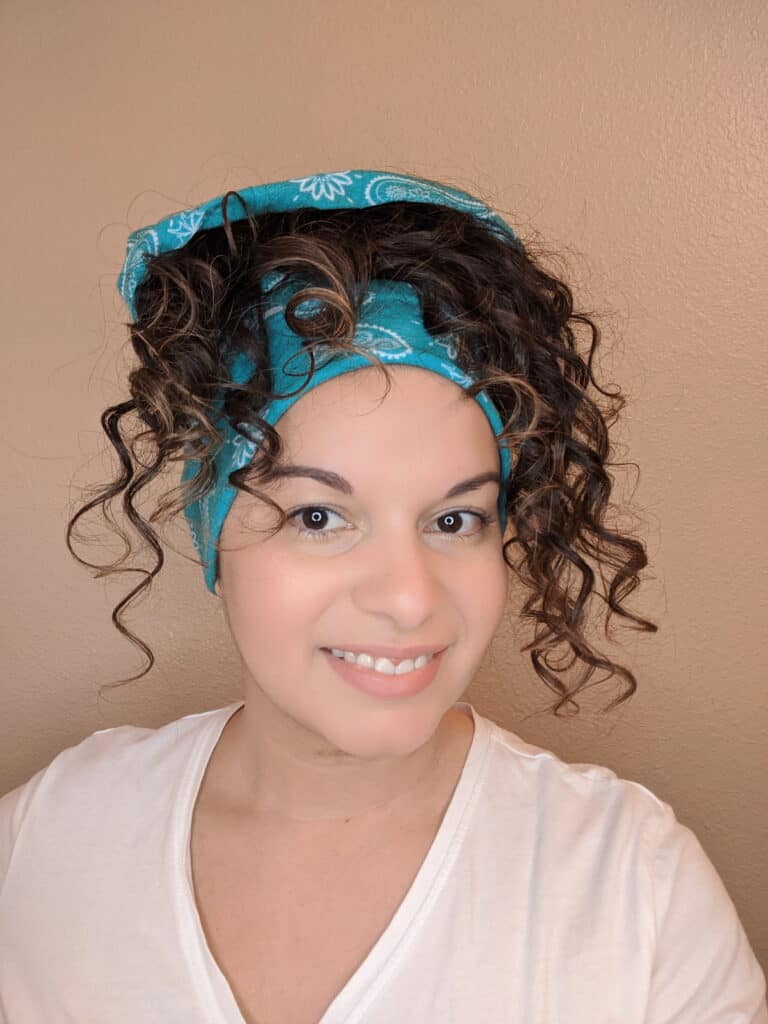 How Do You Wear 2C Hair to Bed?
2C hair is prone to damage and dryness, and cotton pillowcases can make the natural texture of your hair worse by drawing water out of your locks. So before you go to sleep, protect your hair by wearing a scarf, bonnet, or sleeping cap. You can also use a silk pillowcase to reduce frizz and tangles.
Read more: How To Sleep With Curly Hair
Should 2C Hair Be Cut Wet or Dry?
It's better to cut wavy hair when it's dry. When it's wet, wavy hair tends to clump and wet hair also straightens out so you could end up with an uneven or too-short cut. For this reason, it's also best to get your hair cut by someone who is experienced at cutting wavy hair.
A curl specialist is your best bet at getting a good curly hair cut for your 2C hair.
Read more: The Ultimate Guide to Getting A Curly Cut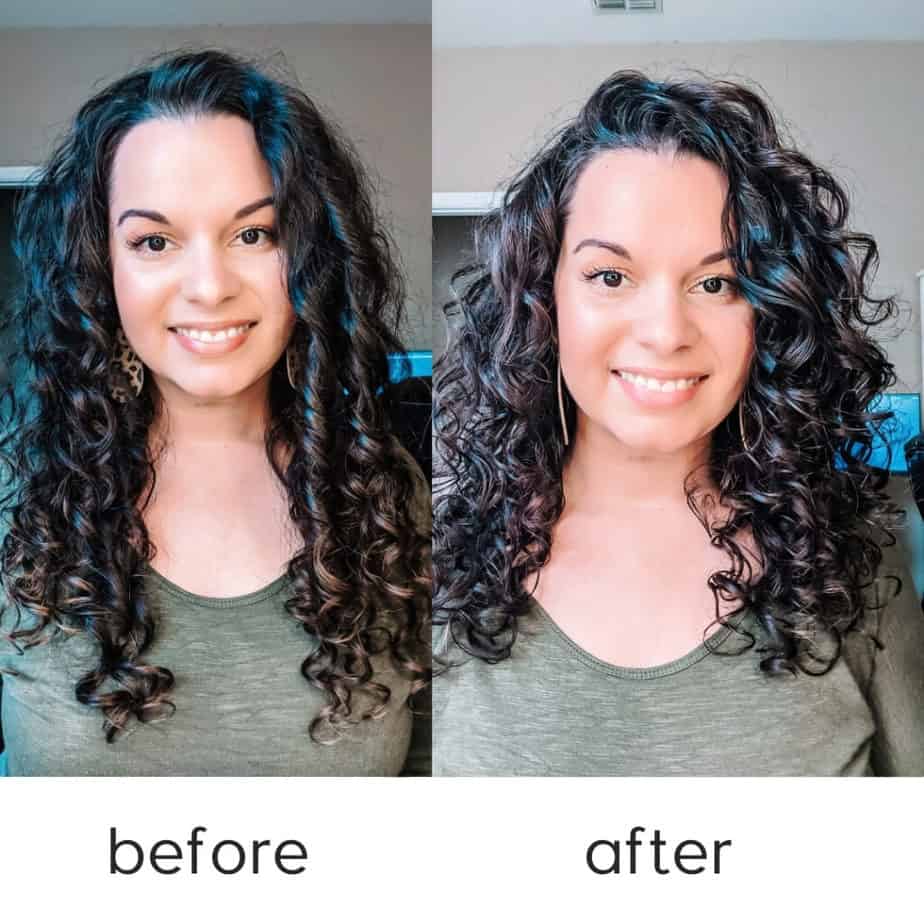 How Do I Refresh My 2C Curls?
It's important to care for your 2C waves with the right hair products. Leave-in conditioners, styling creams, and serums will help to keep the frizz at bay, and curl-enhancing products (gels) will help to make your waves pop.
Read more: How To Refresh Wavy & Curly Hair
Can 2C Hair Be Coarse?
2C hair can be any texture from fine to coarse, and can be prone to dryness and frizz. Because of this, it needs moisturizing products and styling products that will control and define the waves.
What Can I Use for 2C Curls?
Steer clear of volumizing shampoos and choose products that will boost moisture instead. Always follow your shampoo with a rich conditioner, and if your hair needs extra moisture you can also use a leave-in conditioner or treat it to a weekly deep conditioning treatment.
Serums, gels and curl creams make it easy to style 2C waves, and you should always apply a heat protectant spray before using heat styling tools.
How Do I Rehydrate My 2C Hair?
Using a hair oil treatment before you shampoo every 7-14 days can help to improve the natural texture of 2C hair. Try using argan oil, coconut oil, or jojoba oil but go easy with it, as too much can weigh your hair down. You could also try using a hair mask to help rehydrate your locks.
On days that you wish to refresh previously styled hair, a leave in conditioner or defining cream can help rehydrate hair. Use a small amount and water it down then smooth it over your hair and scrunch up a bit.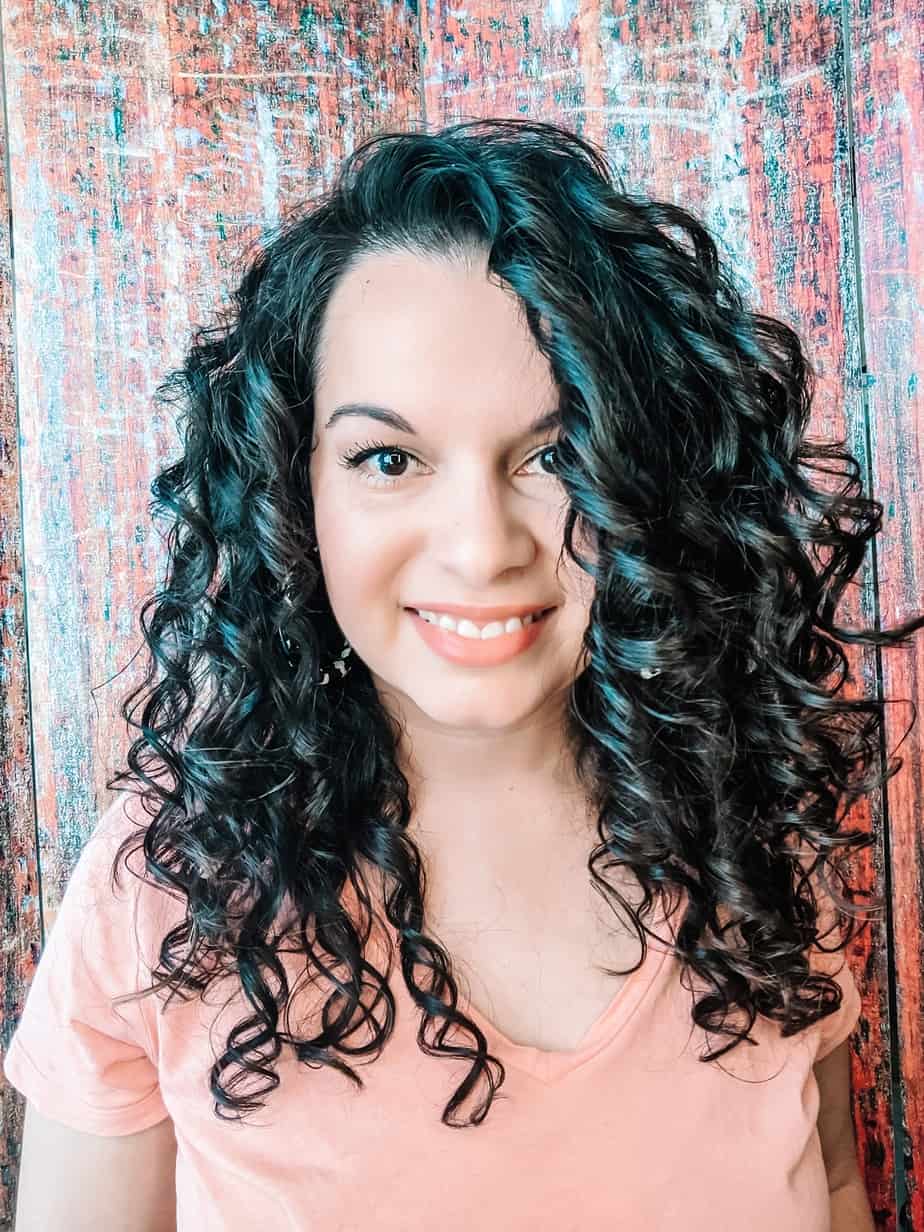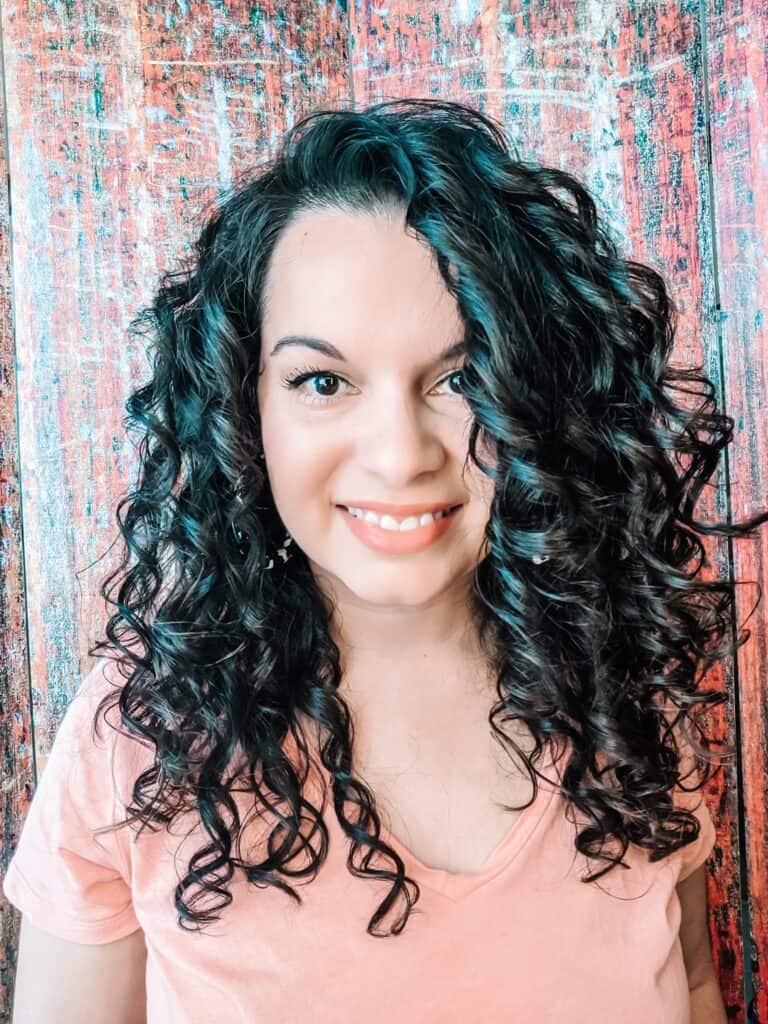 Can 2C Hair Have Ringlets?
Yes, a 2C curl pattern often has a mixture of ringlets and S-shaped waves running through it. You can see the mixture of ringlets and waves in my hair in the photo above.
What's the Difference Between 2C and 3A Hair?
These two curly hair types can look quite similar and you might not be sure which you have. But whereas type 2C hair is wavy and has a distinctive S pattern running along the length of the strands, type 3A is coily hair with a more uniform pattern of loose ringlets.
Final Thoughts on Hair Type 2C
The natural waves and volume of 2C hair can look absolutely stunning and with a little care, you can have a luxurious mane of beautiful waves.
Of course, looking after 2C hair can be tricky and it needs careful attention to stop those waves from turning into frizz. But now that you know how to care for your gorgeous 2C hair and the hairstyles that suit it best, we hope you'll fall in love with your 2C waves!
---
Want to remember this? Save 2C Hair Type: What It Is & How To Care For It to your favorite Pinterest board!