Pre Poo – What is It and How Does it Work?
This post may contain affiliate links, and I will earn a commission if you purchase through these links. Please read the disclosure policy for more details.
If you're tired of tangled or dry curls and wonder how you can make your hair feel healthier, consider pre poo or before shampoo. This protective measure helps lock in moisture and give your hair that beautiful shine you long for.
It's not for everyone, but here's everything you must know about pre-pooing and how it works.
What is Pre Poo?
Short for pre-shampoo, pre poo moisturizes your hair before you shampoo. It's best for girls with tight curls and textures, versus those with looser curls or waves. If your curls always seem dry or if you spend most of your shower time detangling your hair, pre-pooing may be just what you need.
Pre pooing locks in your hair's moisture before you shampoo. Even using the gentlest sulfate-free shampoo can strip your hair of necessary moisture, leaving it feeling dry with easy breakage.
When you pre poo, you lock in the moisture, keep your hair feeling healthier, and avoid excessive tangling, saving you time in the shower. If you already have excessively oily or moisturized hair, though, you may want to skip this treatment.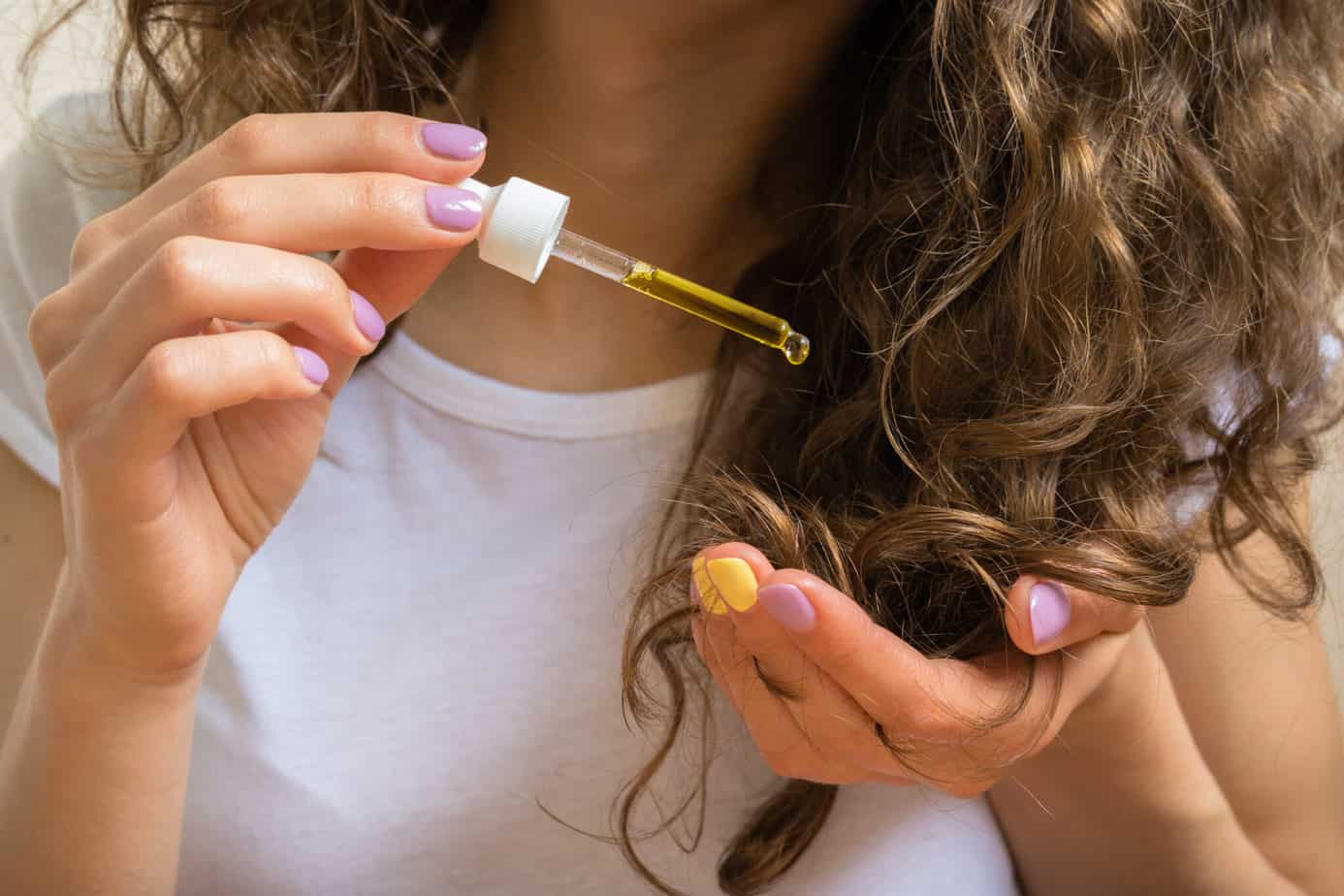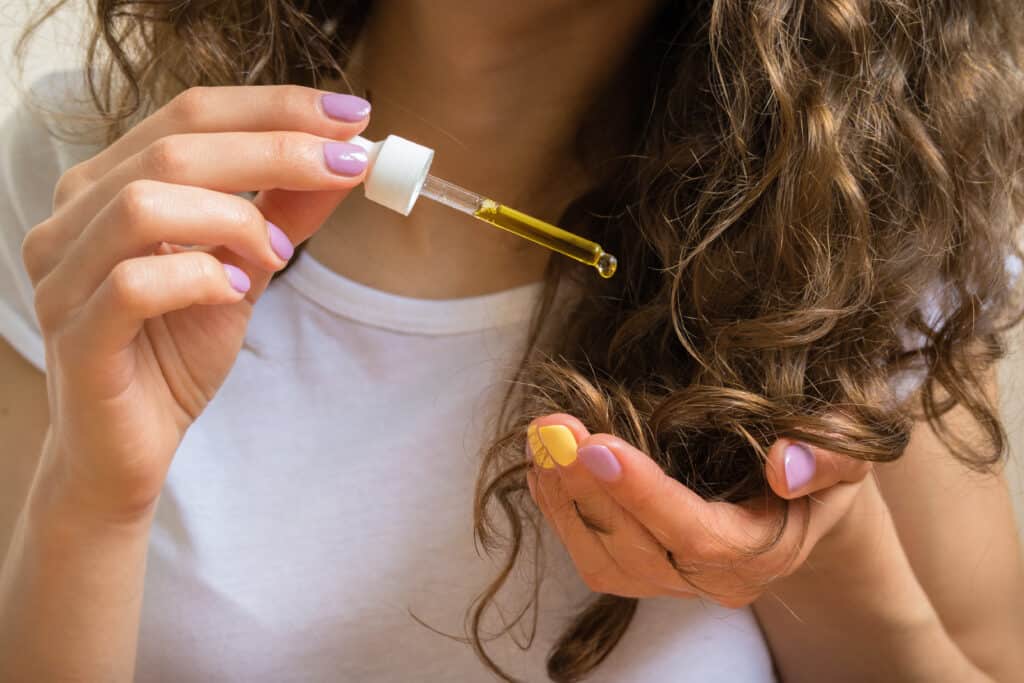 Benefits of a Pre Poo Treatment
Like we said above, pre pooing isn't for every hair type. Before you try it, determine if you have dry, tangled curls that you can't seem to manage. If so, you may enjoy some of these pre poo treatment benefits.
Bring back your hair's moisture – If the weather, hot hair tools, and over-washing your hair stripped your hair of its moisture, a pre pooing treatment may help restore its beautiful shine.
Avoid over-cleaning your hair – We all think we need to scrub our hair until it's squeaky clean, but sometimes that's the worst thing you can do. Your hair needs its natural oils to keep your hair moisturized and to avoid frizz. A pre poo treatment avoids that squeaky clean feeling and retains your hair's moisture.
Eliminate tangles – Detangling your hair is necessary, but it also causes breakage. Your hair is very fragile when wet, and working out tangles can cause more breakage. Pre pooing helps eliminate tangles and therefore excessive breakage.
Create a healthier scalp – Dry hair leads to a dry scalp which is itchy and uncomfortable. When you pre poo, you bring back the moisture and give your scalp a much healthier surface.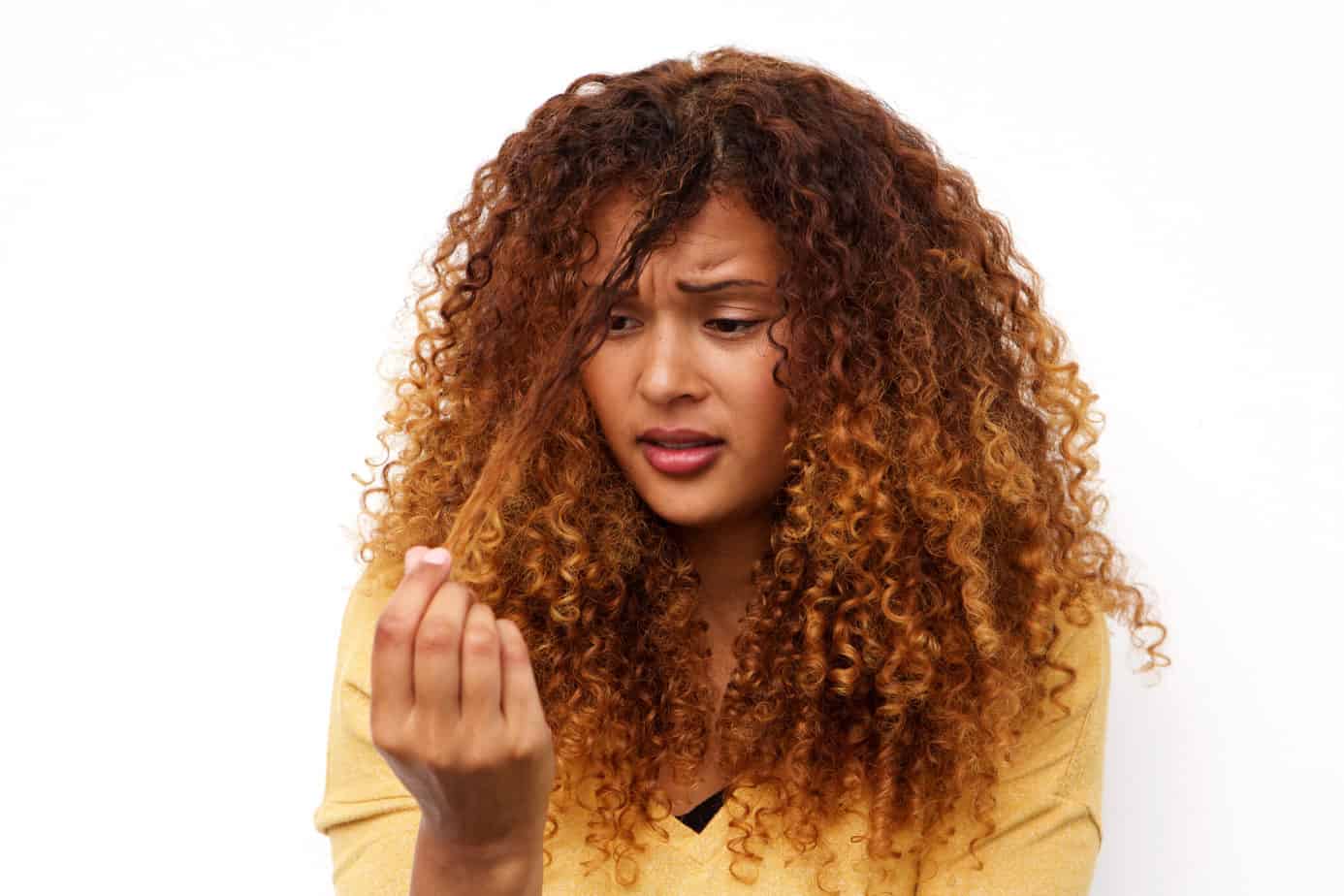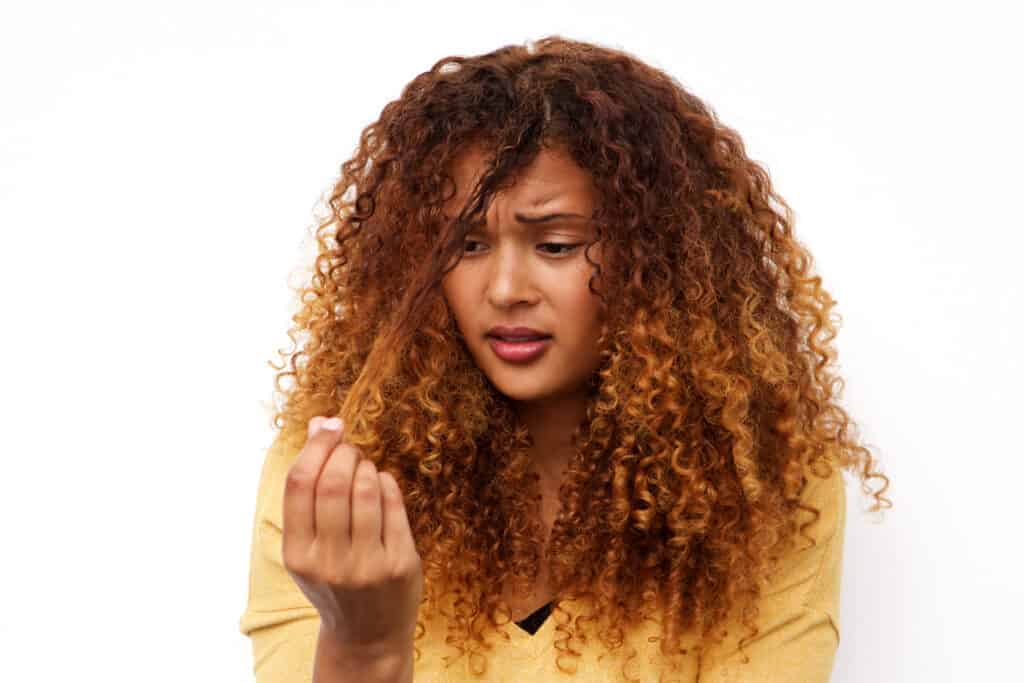 What Can you Use to Pre Poo?
There are many ways to pre poo including hair oils, hair masks, and deep conditioners. Find the one that works best with your hair (it may take a little trial and error).
Hair oils
Before choosing an oil, make sure it's hair-penetrating. Grapeseed, argan oil, and coconut oil are all great options. They penetrate your hair, locking in moisture, protecting the inner and outer layer while shampooing.
Hair masks
Hair masks are a deep conditioning treatment that you leave on your hair for 15 to 20 minutes before shampooing. They usually contain oils or butters that penetrate hair strands, allowing you to keep the moisture.
Deep conditioners
Just as you can use a hair mask, you can use deep conditioners as a pre poo treatment. You leave them on your hair for a few minutes before shampooing. This locks in your hair's moisture, protecting it while you shampoo and cleanse your scalp.
DIY pre poo
If you have favorite hair oils and butters, you can combine them to make your own pre poo treatment. Just make sure you use small amounts of each product to avoid over-treating your hair and having the opposite effect.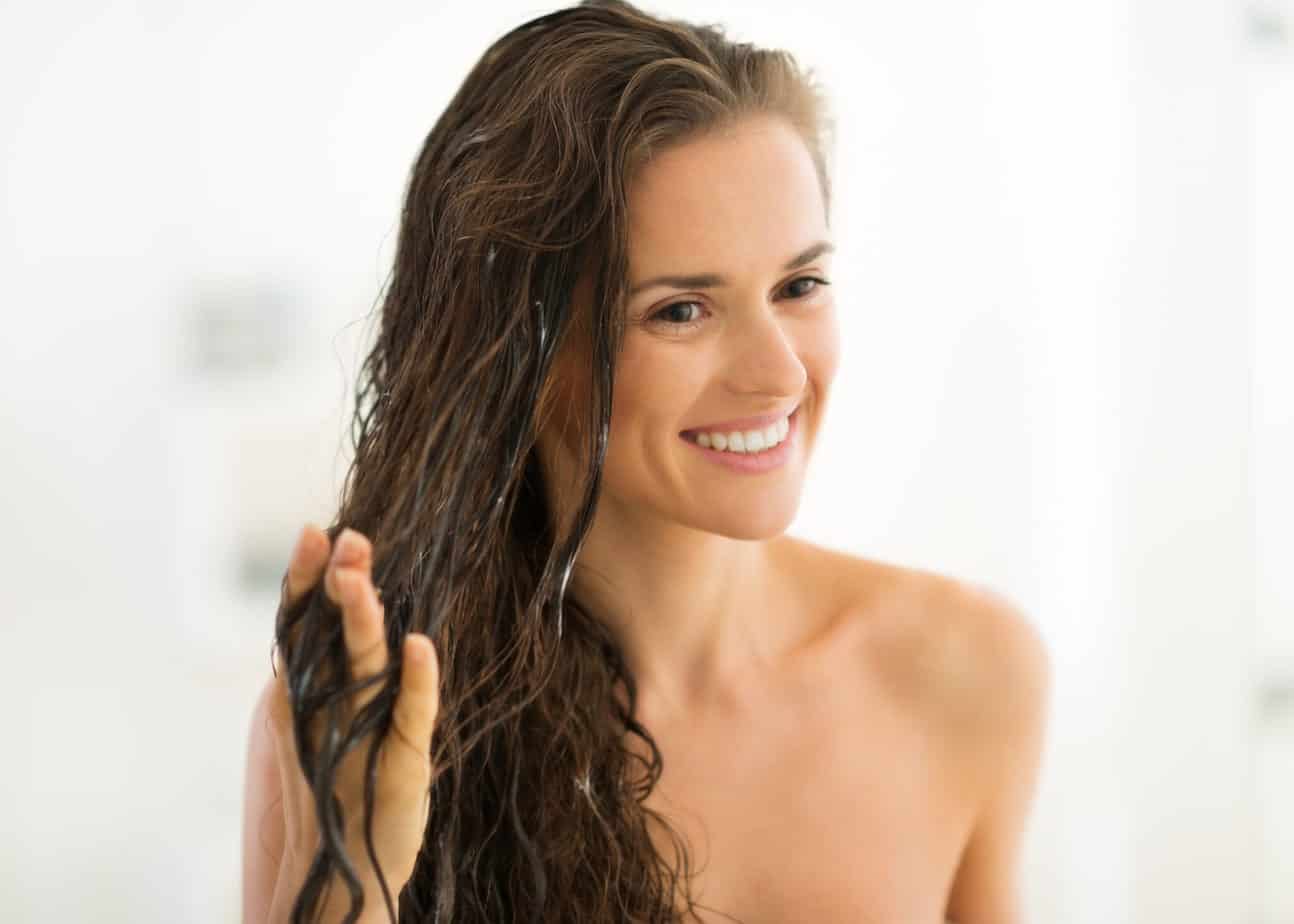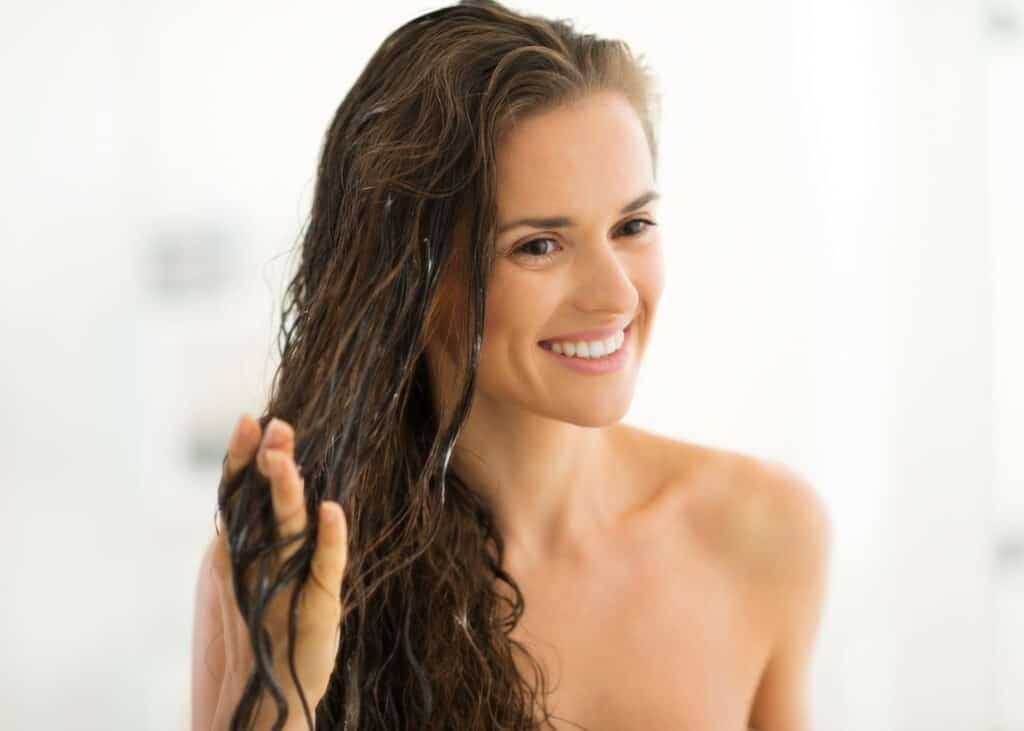 How to Pre Poo
Start with dry hair and divide your hair into sections. If you have tight curls, make 6 – 8 sections, and if you have looser curls – 4 sections usually works.
Take your chosen product, oils, or butters and apply them from roots to ends, using the prayer hands method, slowly working the product through to the hair's ends. After applying the product to all sections, slowly work your hair through each section, detangling with your fingers. Don't pull too hard or you'll cause breakage. If you don't have tight curls, you can use a fine tooth comb.
Leave the pre poo treatment on as long as the manufacturer's directions state or at least 30 minutes. When it's time to rinse, use lukewarm water. Make sure to rinse thoroughly.
Follow up with a sulfate-free shampoo and conditioner for the best results. You may need to shampoo twice after a treatment.
Pre Poo Tips
Using heat can help your pre poo treatment penetrate your hair even further, providing it with even more moisture. This is important for low porosity hair.
Hair oils are a great choice if your hair is excessively dry or you use a lot of heat tools. Avoid oils and butters if your hair gets weighed down easily.
Pre poo more frequently if you use a lot of styling products and heat tools, but if you're more low maintenance, then once a month should be fine.
Colored hair benefits from pre pooing as hair color dries even the most moisturized hair out.
Don't ignore your roots. Make sure your pre pooing treatment gets your hair from roots to ends.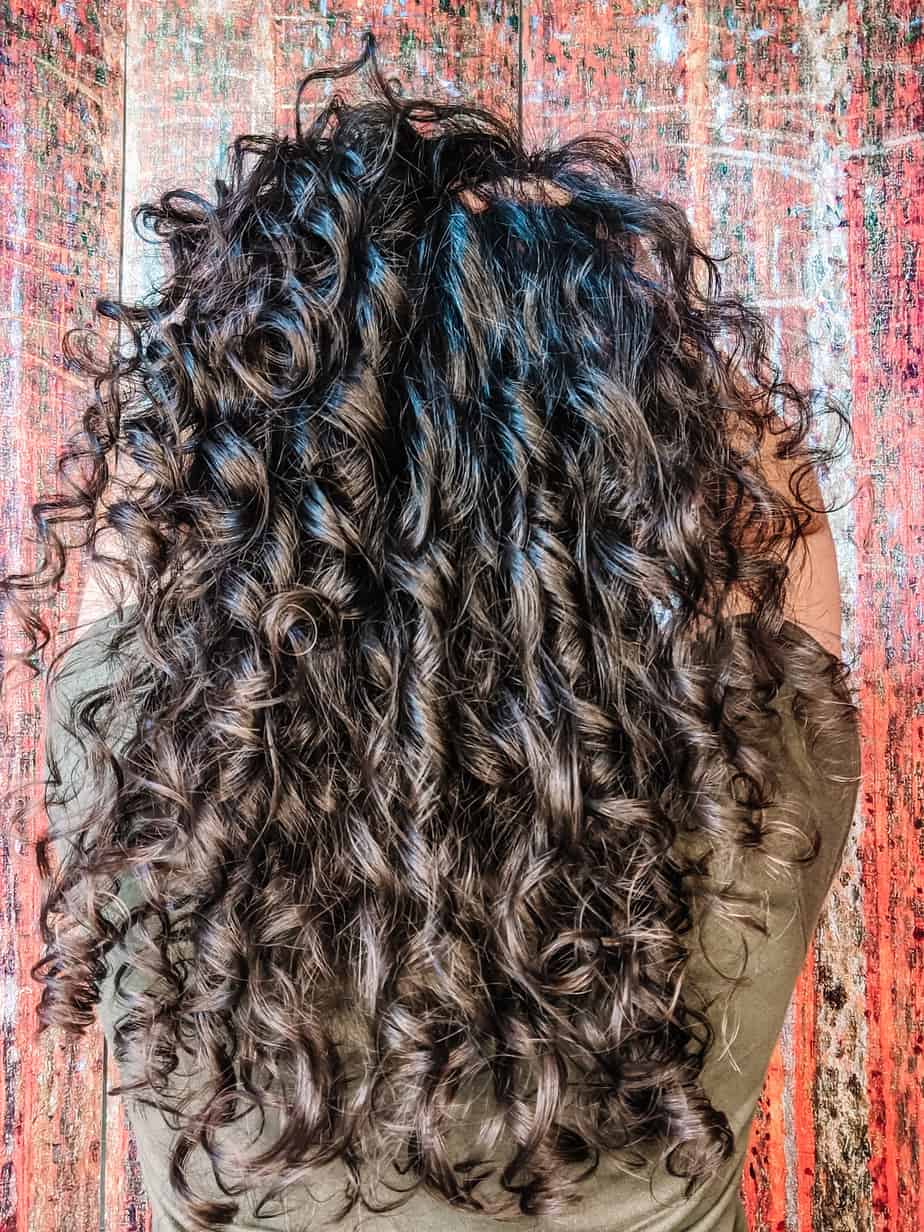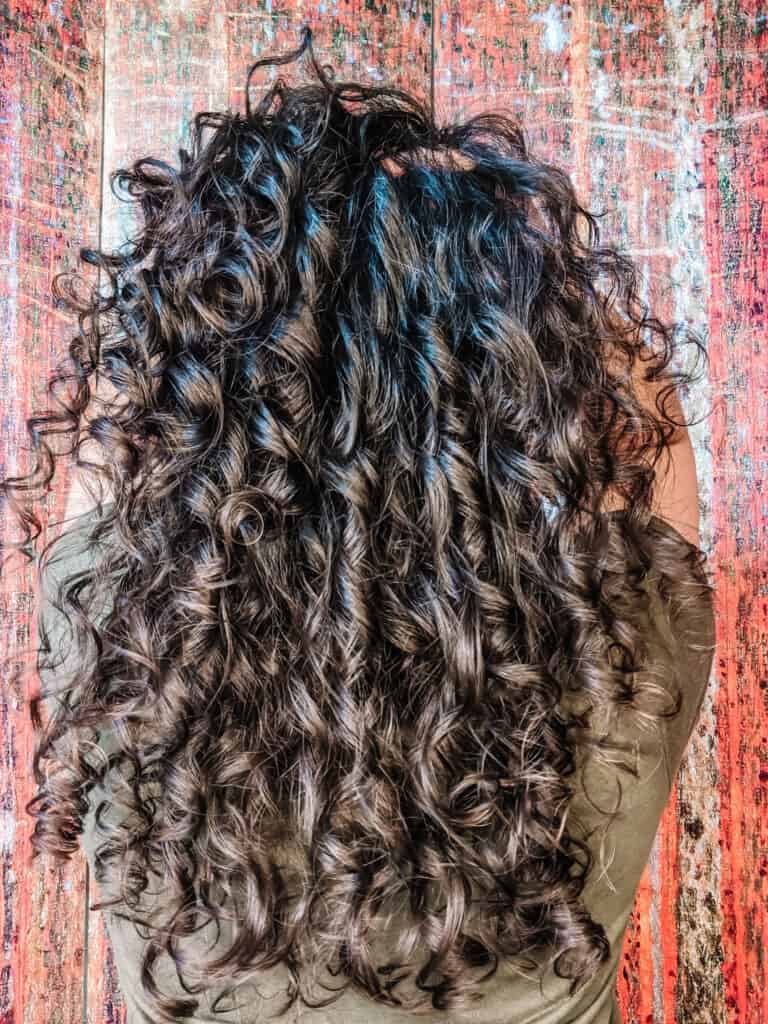 Bottom Line
If you have tight, dry curls, pre pooing could be just what your hair needs. While it adds a few minutes to your shower routine, you'll save time when styling and even washing your hair because you'll have fewer tangles and less breakage.
Choose your pre poo treatment based on your hair type and how much time you have. If you can add a heating element to it, you'll give your curls an even better chance at looking completely moisturized, bringing that bounce and shine back to your hair that you've been missing.
---
Please do me a favor and share this post to social media, as it helps me grow my audience and spread the word about our curly hair movement! And remember to subscribe to my YouTube Channel for more curly hair tips and product recommendations. Thanks!
Save Pre Poo – What Is It And How Does It Work? To Your Favorite Pinterest Board!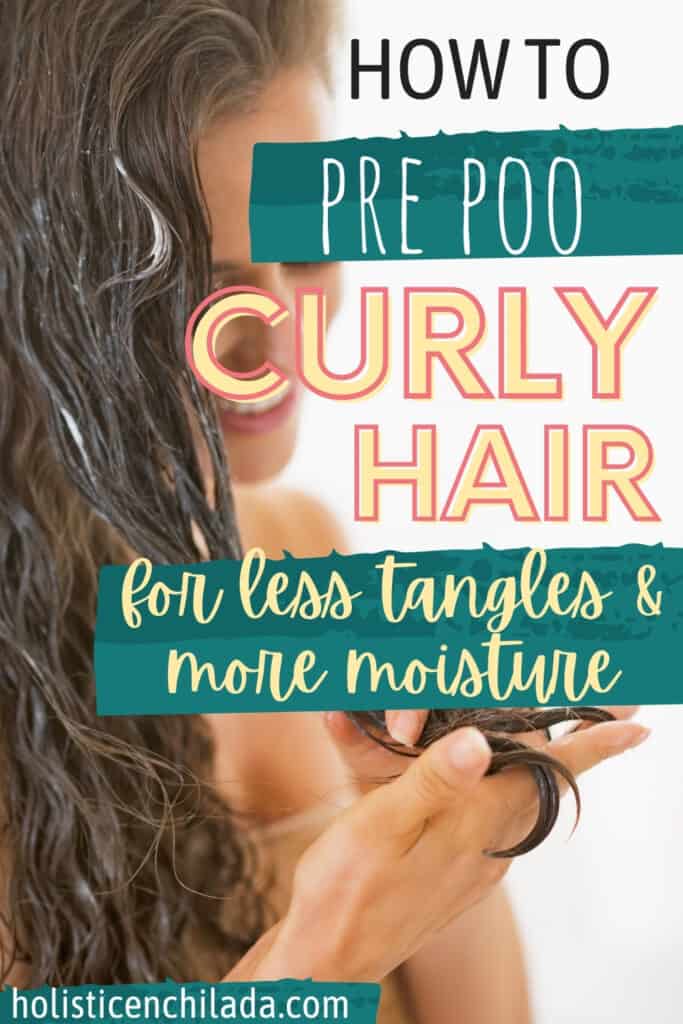 If you want help with embracing your naturally wavy or curly hair, you can join my FREE email course and download my FREE pdf guide, THE QUICK START GUIDE TO MASTERING YOUR CURLS, full of everything you need to know to get started and bring out your beautiful waves and curls.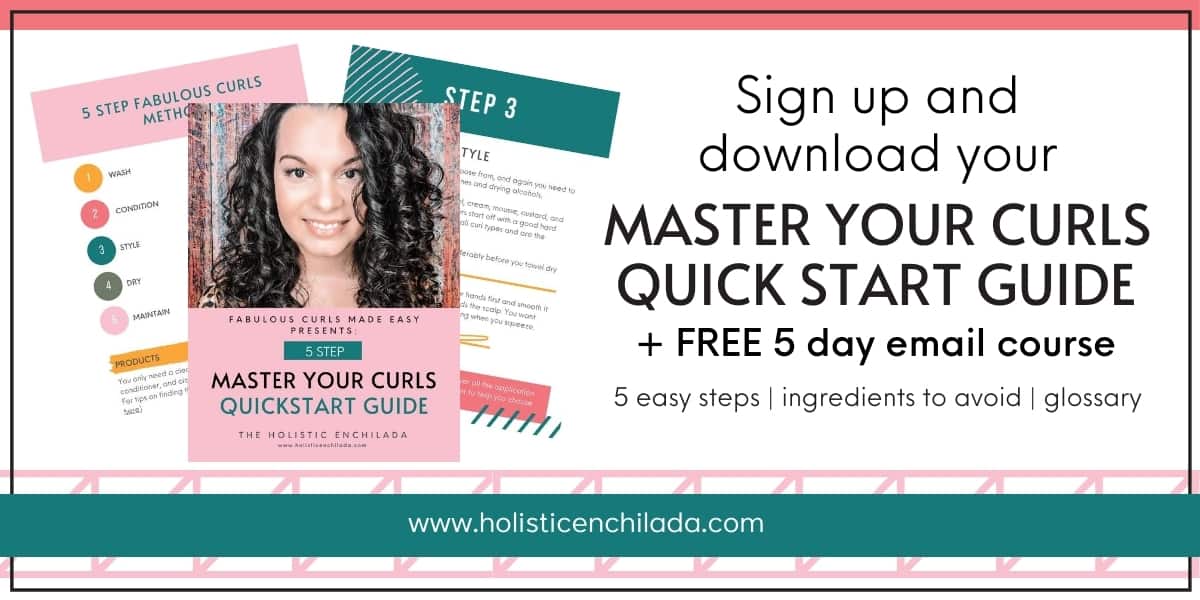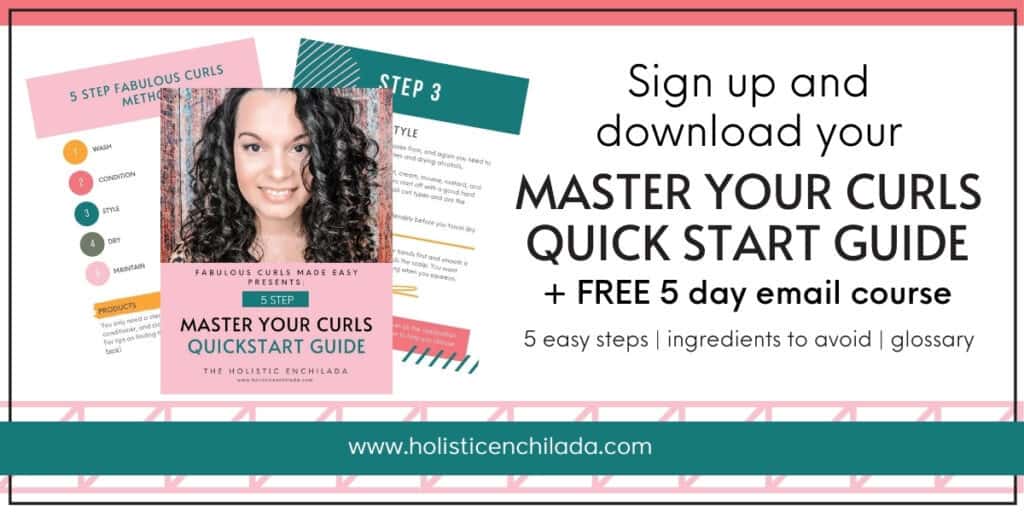 Check Out These Other Popular Curly Hair Posts: