7 Best Clarifying Shampoos for Curly Hair
This post may contain affiliate links, and I will earn a commission if you purchase through these links. Please read the disclosure policy for more details.
Looking for a clarifying shampoo for curly hair to get back that bounce, volume, and shine? If your hair is in need of a reset, a good clarifying shampoo can help it bounce back from product and mineral buildup.
Clarifying is an important step to include in your hair care regimen to have a healthy scalp that produces healthy hair. The right shampoo for your curly hair needs is key, as curls have different needs than other hair types.
Read on to find the best clarifying shampoos for curly hair!
Top Pick
We earn a commission if you make a purchase, at no additional cost to you.
Clarifying Shampoo For Curly hair
Clarifying shampoos often contain a mix of cleansing agents, sulfate, or olefin sulfonate. Some are milder than others, and some are more suited for product buildup removal than others.
If you are following the curly girl method and are looking for curly girl approved clarifying shampoos (sulfate-free options), you'll need to find options with multiple cleansers in the ingredients or olefin sulfonate, which is the strongest. Most of the options below are curly girl approved but some do have sulfates.
Read more about how to clarify curly hair to learn what to look for and how to know when you need to clarify your curls.
1. Malibu C Un-Do-Goo – Best clarifying shampoo all around
This sulfate-free clarifying shampoo is the industry standard. All curl specialists seem to recommend this one since it does such a good job at removing buildup without stripping the hair.
It has olefin sulfonate which is a stronger cleanser and a couple of moisturizing ingredients to help balance the hair. Plus, it smells so nice thanks to the orange and vanilla notes.
Top Pick
We earn a commission if you make a purchase, at no additional cost to you.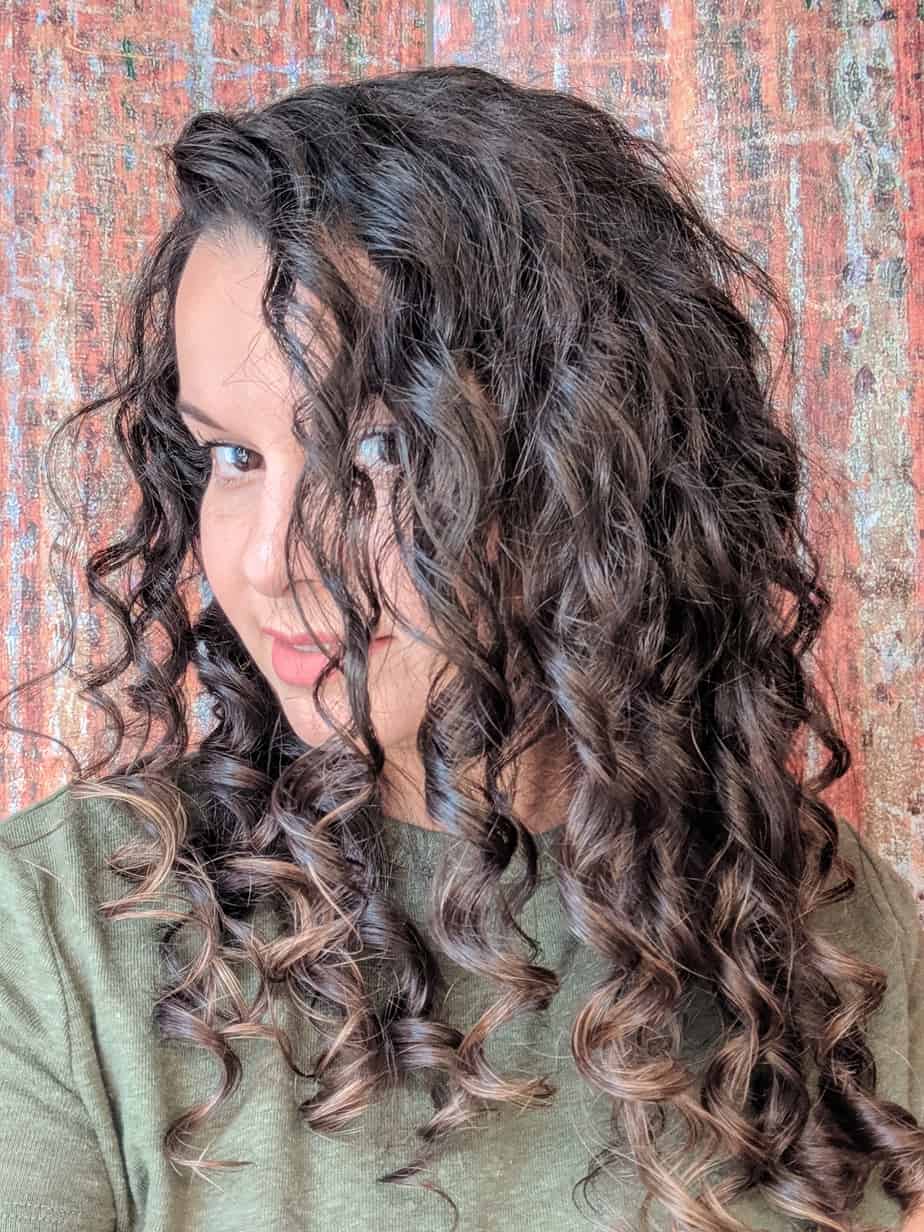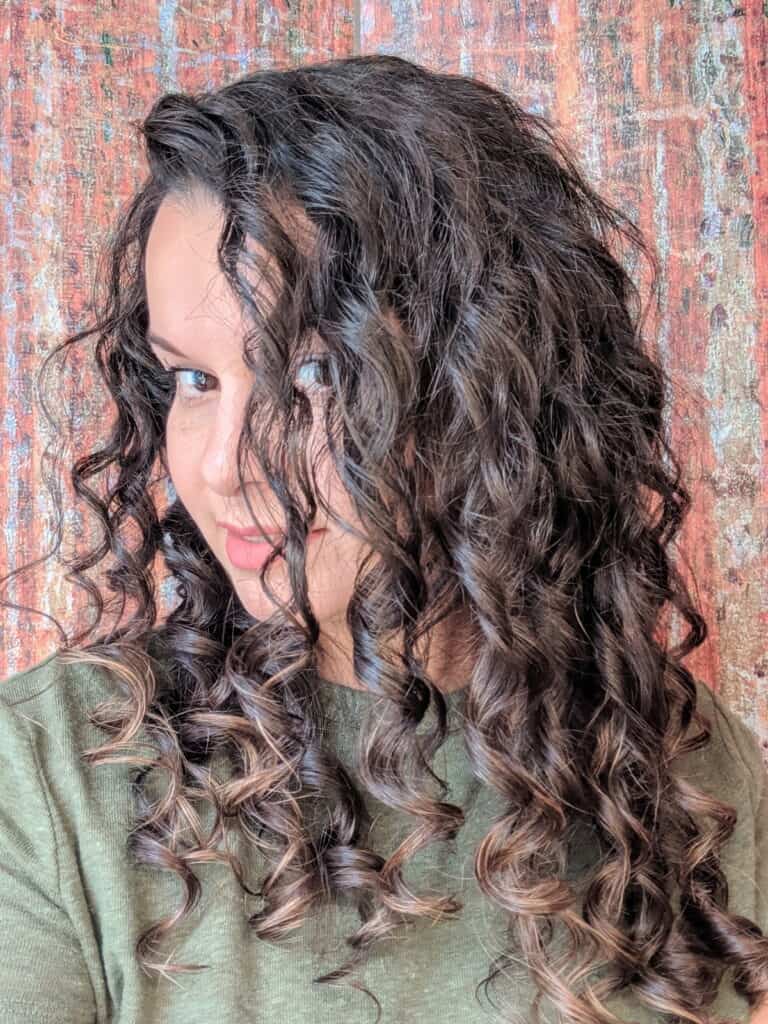 2. Max Green Alchemy Scalp Rescue Shampoo – Best For problematic scalp
If you suffer from dry or itchy scalp, give this clarifying shampoo a try. It contains olefin sulfonate to clarify, and an herbal infusion that soothes and moisturizes the scalp.
This shampoo has clean ingredients and is curly girl approved. You might need to use it twice if you notice it doesn't lather much the first time. Be sure hair is thoroughly wet before applying.
We earn a commission if you make a purchase, at no additional cost to you.
3. TWIST Hit Reset Light Clarifying Shampoo – Best for dry curls
This is a gentle clarifying shampoo that works for all hair types but is probably the best option on this list if your hair tends to get dry from shampoo. I can actually use this one on a daily basis as my regular shampoo.
It has a mix of gentle surfactants to cleanse the scalp and hair. It has added moisturizers to help balance the cleansing effects and provide some slip. It does have fragrance, which smells like cologne to me, so that's the one negative to this product. However, the scent is not too strong.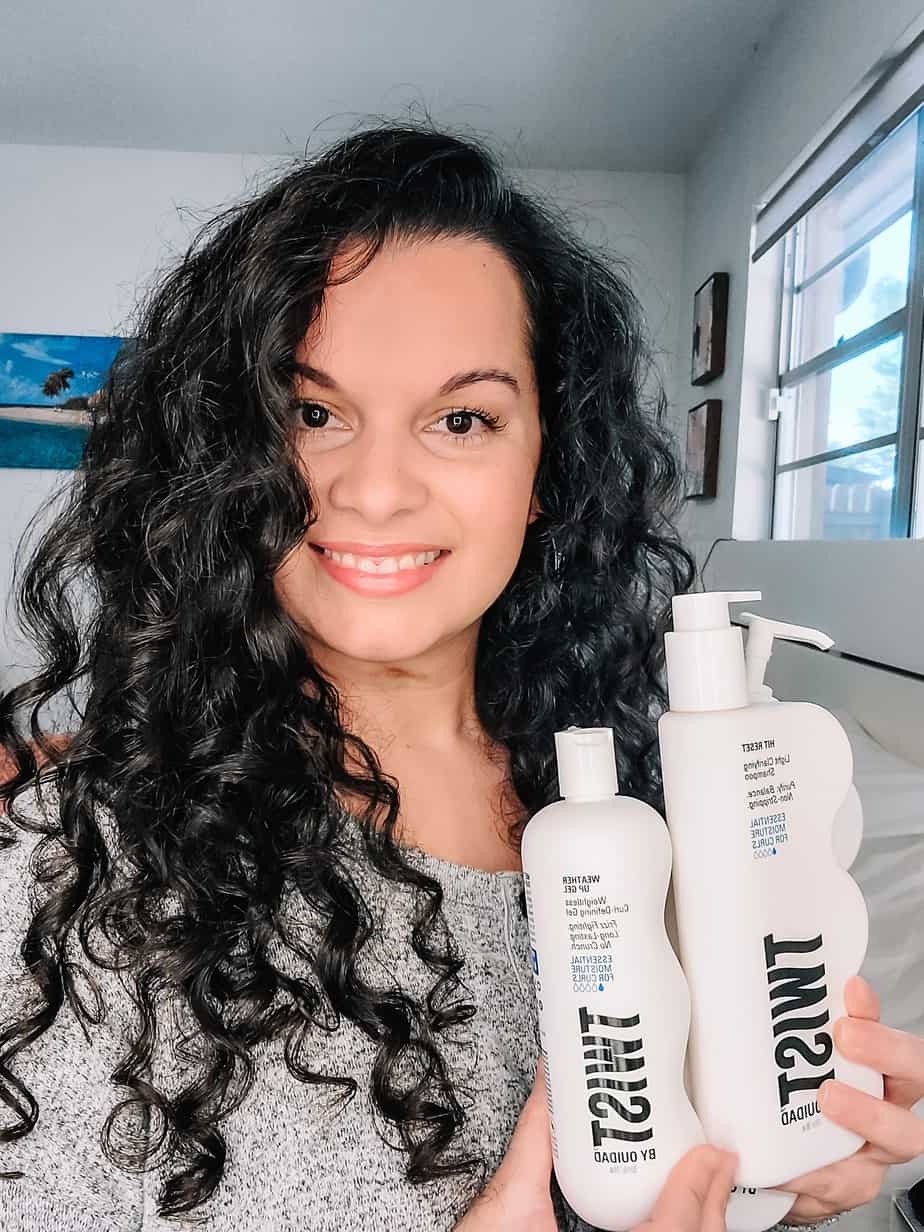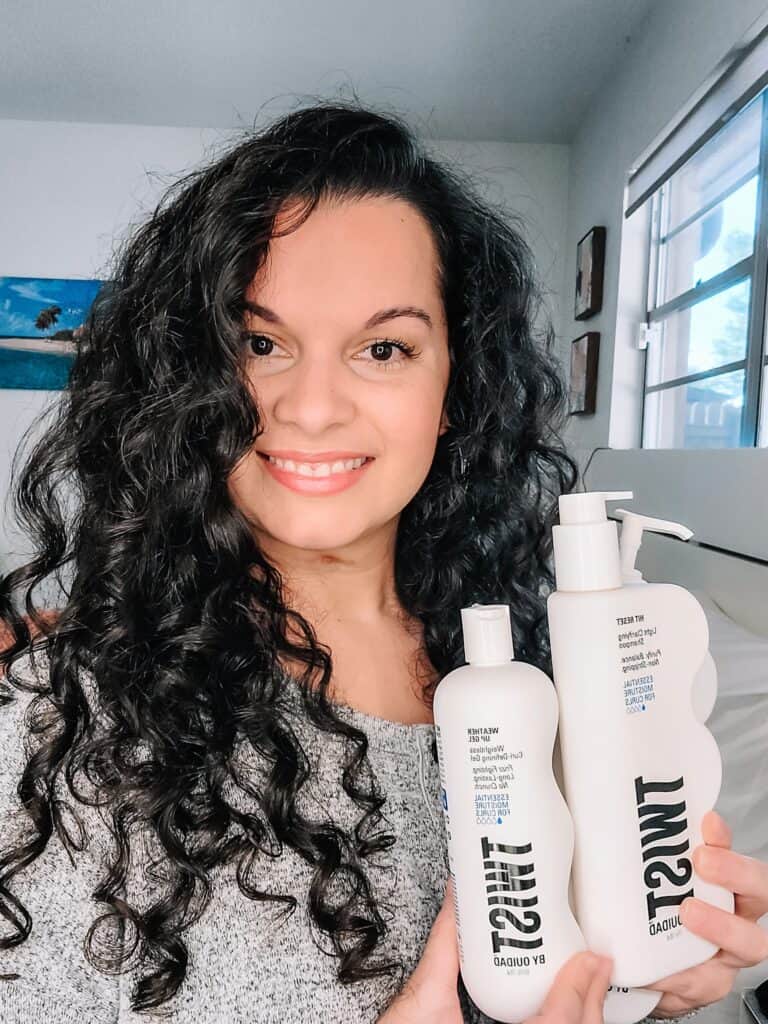 4. Suave Daily Clarifying – Best affordable option
This is a very strong option since it has a sulfate, but it's pH balanced so it won't damage your hair. It does what it's supposed to and you can't beat the price. It's also not the cleanest of options – with ingredients like synthetic colors and fragrance, but it's still better than most other affordable options and a good choice if you're on a tight budget.
Be sure to use a good conditioner or even deep conditioner after this one since it can be drying. Some also do well with a pre-poo treatment before a strong clarifying wash.
5. MopTop Detox Shampoo – Best Dupe for Un-Do-Goo
MopTop is one of my favorite brands because of the quality of their products, price point, and results. And this clarifying shampoo is one I always have on hand.
This water-soluble clarifying shampoo is a bit stronger than the Miche Beauty Detox shampoo but still leaves hair soft. I love the natural citrus scent and how effective it is, most like the Un-Do-Goo but more affordable.
Use code HE10 to save at MopTop
MopTop Detox Shampoo
A light clarifying shampoo for all hair types.
Use code HE10 to save at MopTop.com.
We earn a commission if you make a purchase, at no additional cost to you.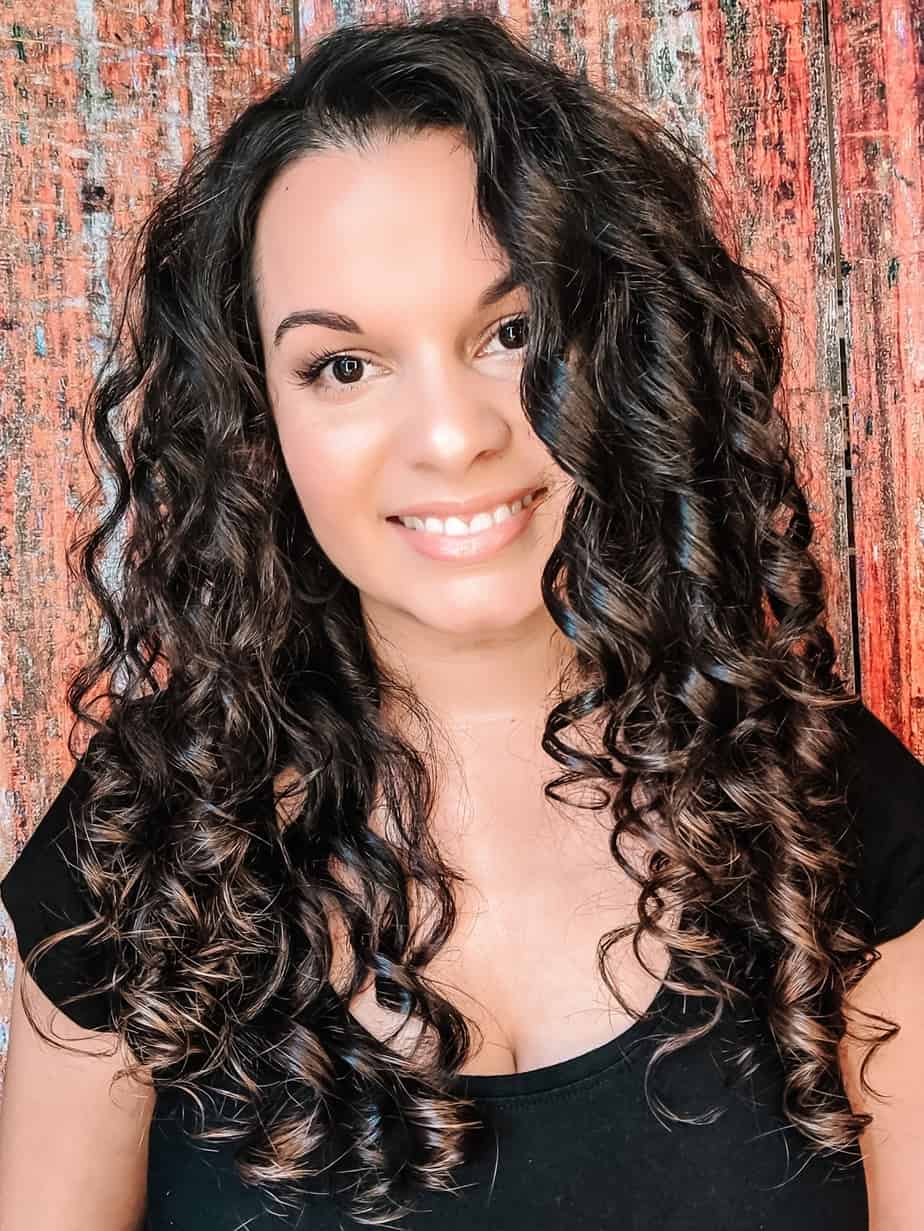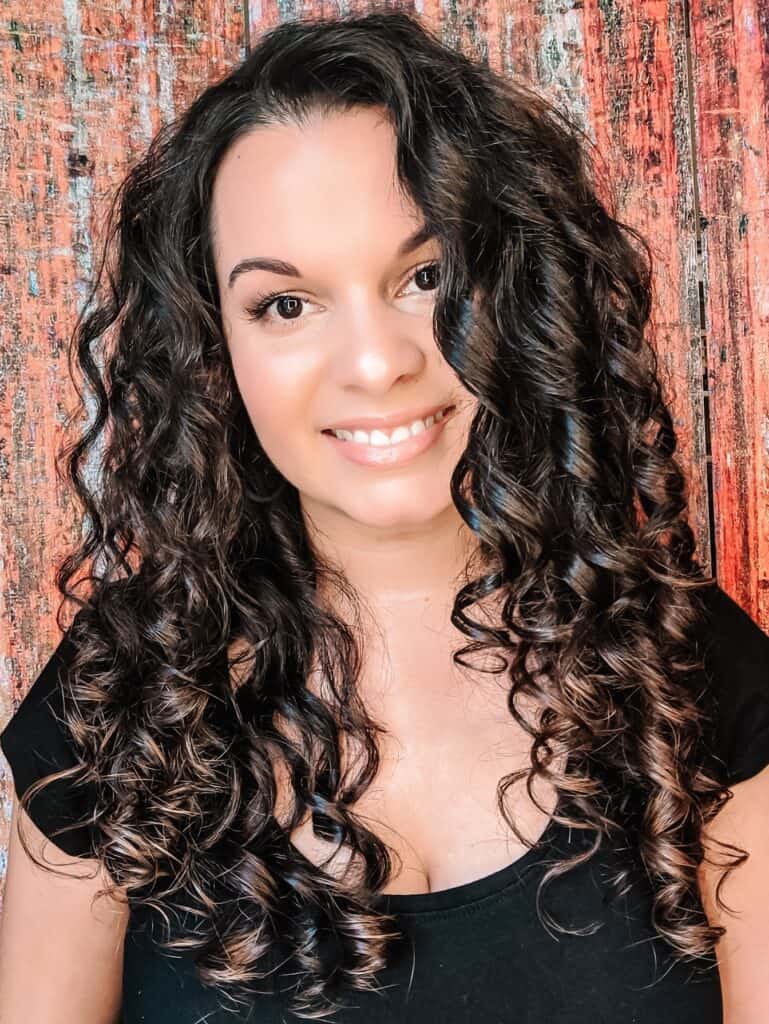 6. Malibu C Hard Water Wellness Shampoo – Best chelating clarifying shampoo
If you have hard water, then you need a chelating shampoo that removes mineral buildup. This sulfate-free clarifying shampoo removes product and mineral buildup and is usually stylists' top pick for those dealing with hard water.
But first, curl specialist Cain recommends using the Malibu C Hard Water Remedy Packet to remove all the hard water buildup. Then you maintain it with the Hard Water Wellness Shampoo on a monthly basis.
We earn a commission if you make a purchase, at no additional cost to you.
7. Vida Bars Clarity Shampoo Bar – Best low waste option
If you want a low waste option, this clarifying shampoo bar will not disappoint. I always take these bars when I travel as my only shampoo and conditioner.
This curly girl approved clarifying shampoo bar contains olefin sulfonate along with kaolin clay, peppermint essential oil to soothe the scalp, and cetearyl alcohol to moisturize hair.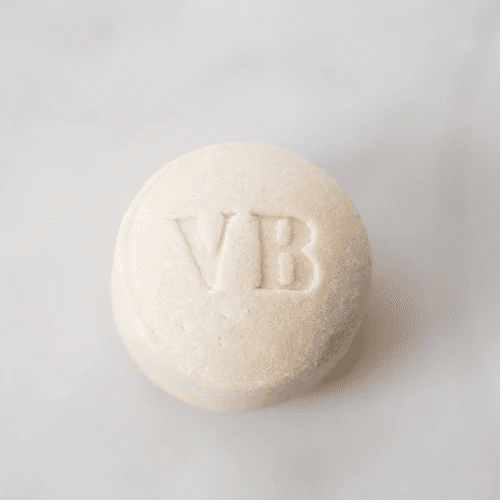 We earn a commission if you make a purchase, at no additional cost to you.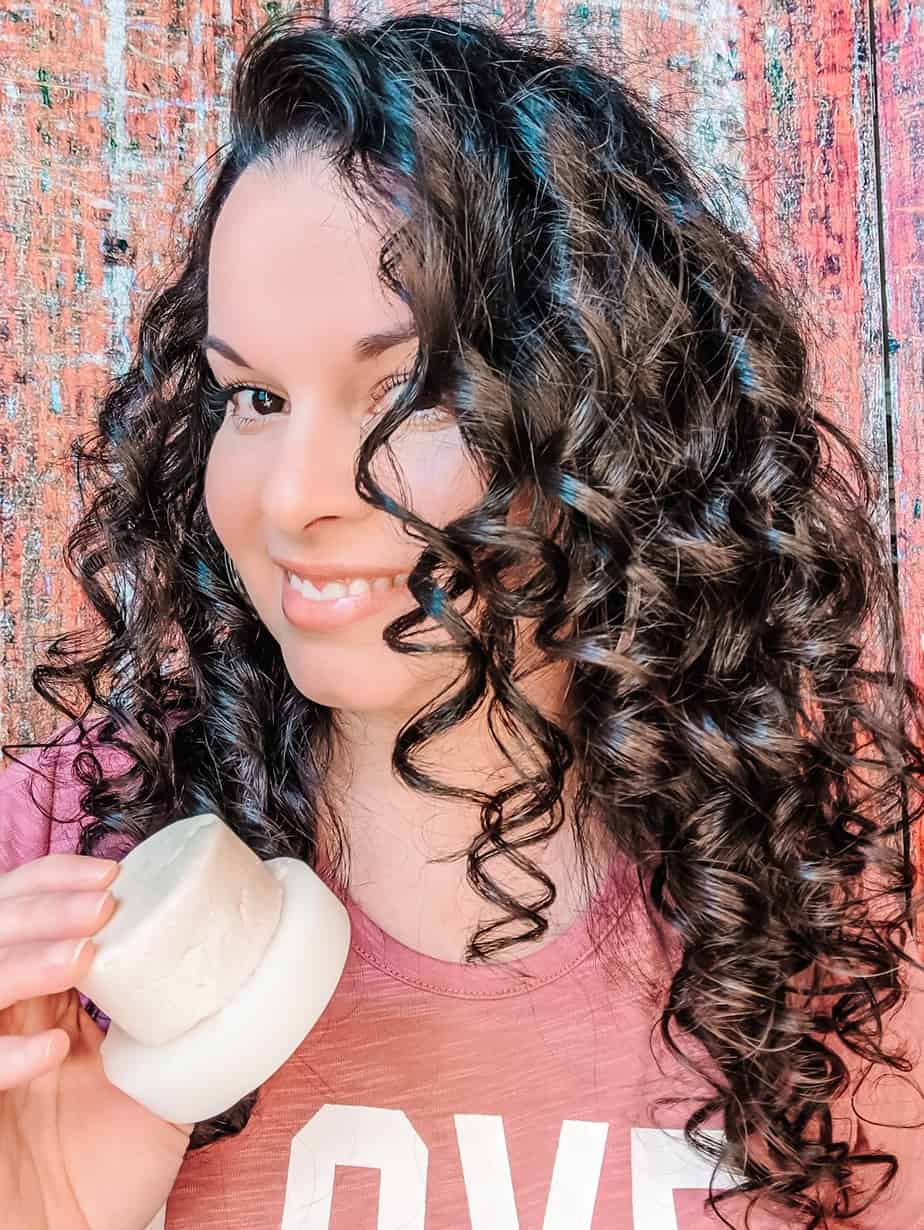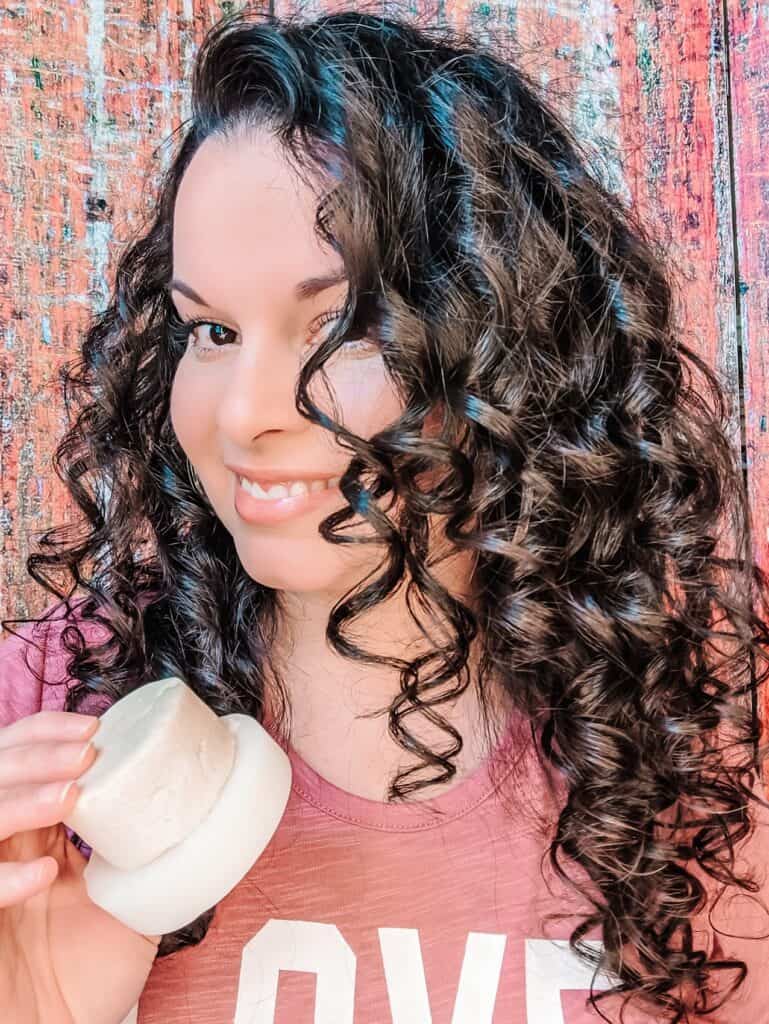 Bottom Line
If you're looking for a clarifying shampoo to revive your curls, then give one of these shampoos a try. You'll have those bouncy, shiny curls back after a wash or two with the right clarifying shampoo.
Please do me a favor and share this post to social media, as it helps me grow my audience and spread the word about our curly hair movement! And remember to subscribe to my YouTube Channel for more curly hair tips and product recommendations. Thanks!
Want To Remember This? Save 7 Best Clarifying Shampoos For Curly Hair To Your Favorite Pinterest Board!