My Soigne (Miribel Naturals) Review For Fine curls
This post may contain affiliate links, and I will earn a commission if you purchase through these links. Please read the disclosure policy for more details.
Curious about whether or not My Soigne products would work on your wavy or curly hair? This natural curly hair brand is pretty popular for a good reason (they are currently rebranding to Miribel Naturals). In this post, I'm sharing my experience, tips, and recommendations for the Cleansing Cream, Protein Leave-in, and Flaxseed Gel. I also share my routine using just these 3 products at the end.
Watch the YouTube video review & routine walk-through here.
*A note on their rebranding: the packaging is changing to squeeze tubes instead of jars.
Disclaimer: All three products were gifted to me but of course, I'm sharing my honest opinion about them.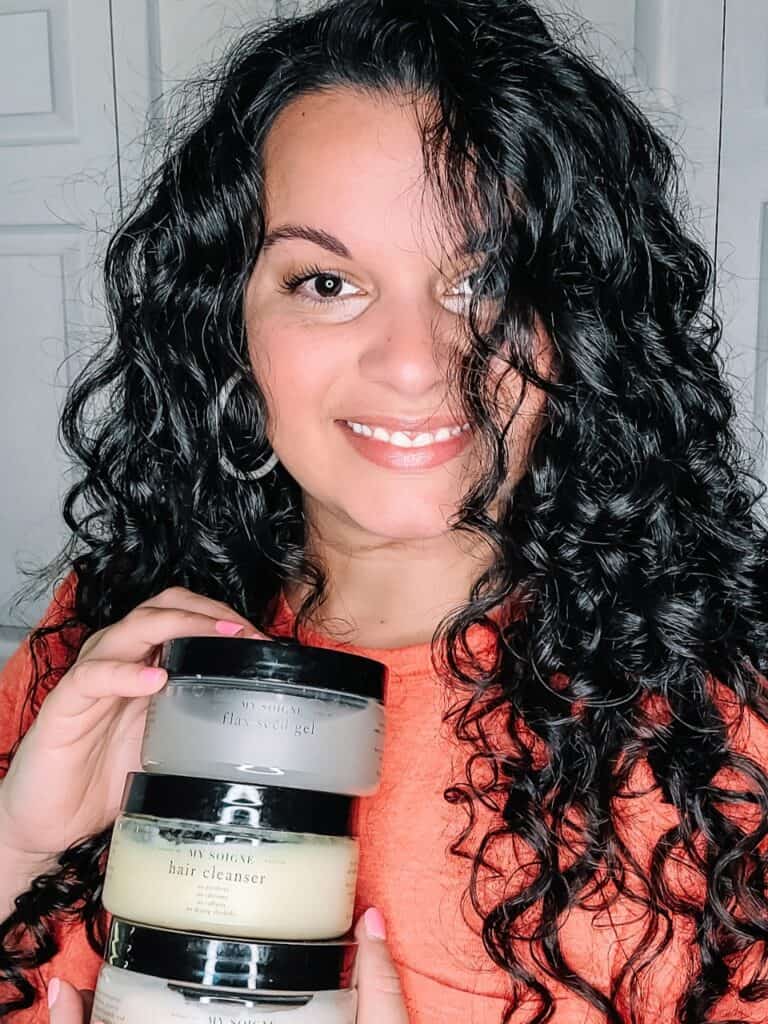 My Soigne Hair Cleanser
Right away I want you to know that I am not a fan of cowashes. I think they do a poor job of cleansing the scalp and lead to lots of buildup. They are the reason so many curly girls struggle so I don't recommend them often.
But this cowash is different. This one does actually clean the scalp. It leaves my hair feeling so light and clean, even though it doesn't lather!
This cowash has jojoba beads to exfoliate (love that!), apple cider vinegar and tea tree oil to soothe the scalp, and is lightly moisturizing. It's not loaded with a bunch of butters and oils so it doesn't build up over time as most cowashes do.
I like to use this in between regular washes, when I need to wash soon after using shampoo, on days I work out and sweat a little too much, or if my hair is feeling dry and I don't want to use regular shampoo.
I do find that I need quite a bit of product to cover all of my scalp and feel clean. That's the one negative to this product. But otherwise, I love this cowash!
To use it, you wet your hair thoroughly. Scoop out some hair cleanser and scrub your scalp for 5 minutes. Then rinse out and follow with leave in or stylers.
My Siogne Protein Leave In
The Protein Leave-In is a conditioner that can be used as a rinse out conditioner or a leave-in conditioner. It has 2 proteins, hydrolyzed rice protein and hydrolyzed wheat protein, and a few conditioning ingredients so it's not heavy. It's a creamy consistency- not too thin or thick.
My favorite thing about this leave-in is the slip I get. It's great for detangling and softening the hair. Since I don't use leave-in, I use this as a rinse out or to refresh the next day if my ends are dry (very watered down of course).
Like the other products, it has a light scent. I also find it to be pretty lightweight for a conditioner, which is rare. So as a rinse out, this is a great option for those of use with easily over conditioned hair.
Shop the Protein Leave-In here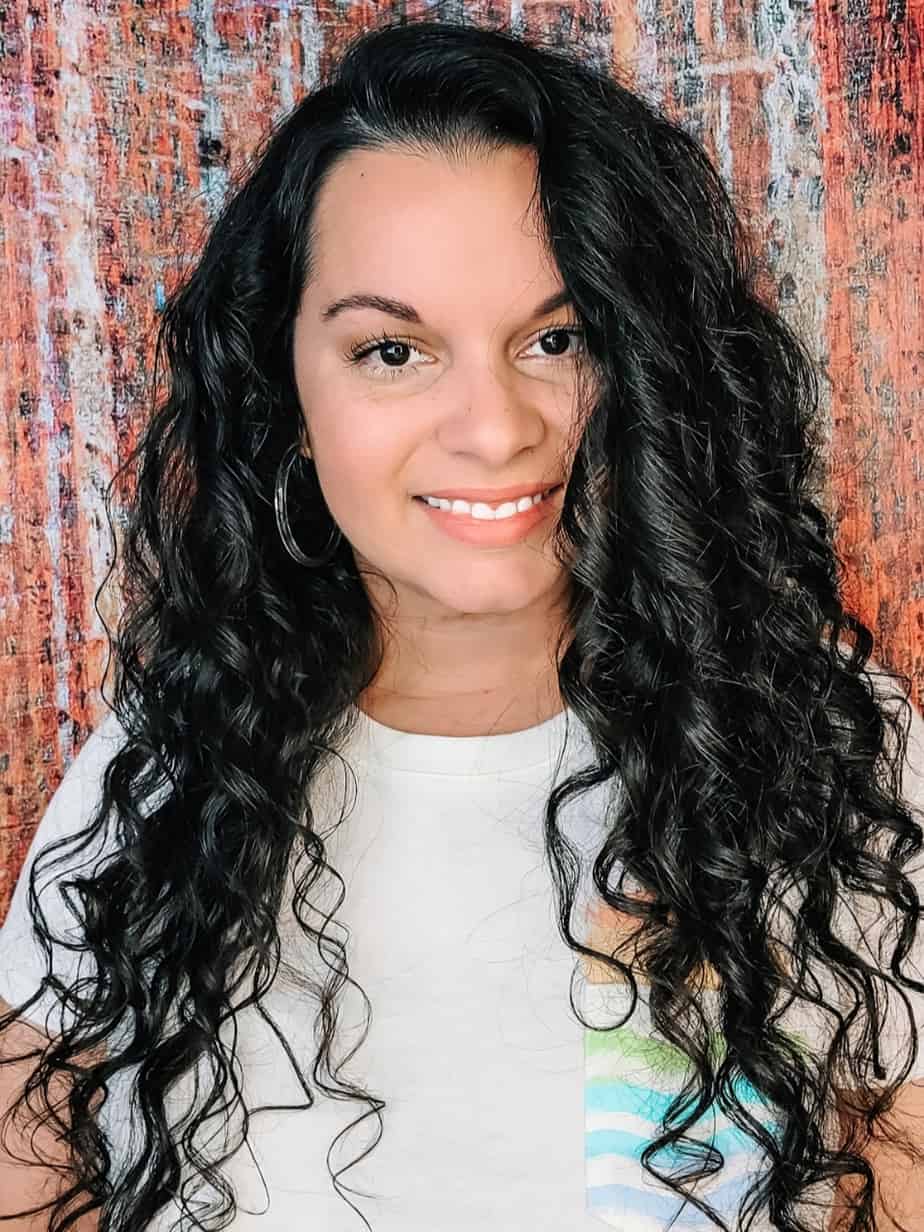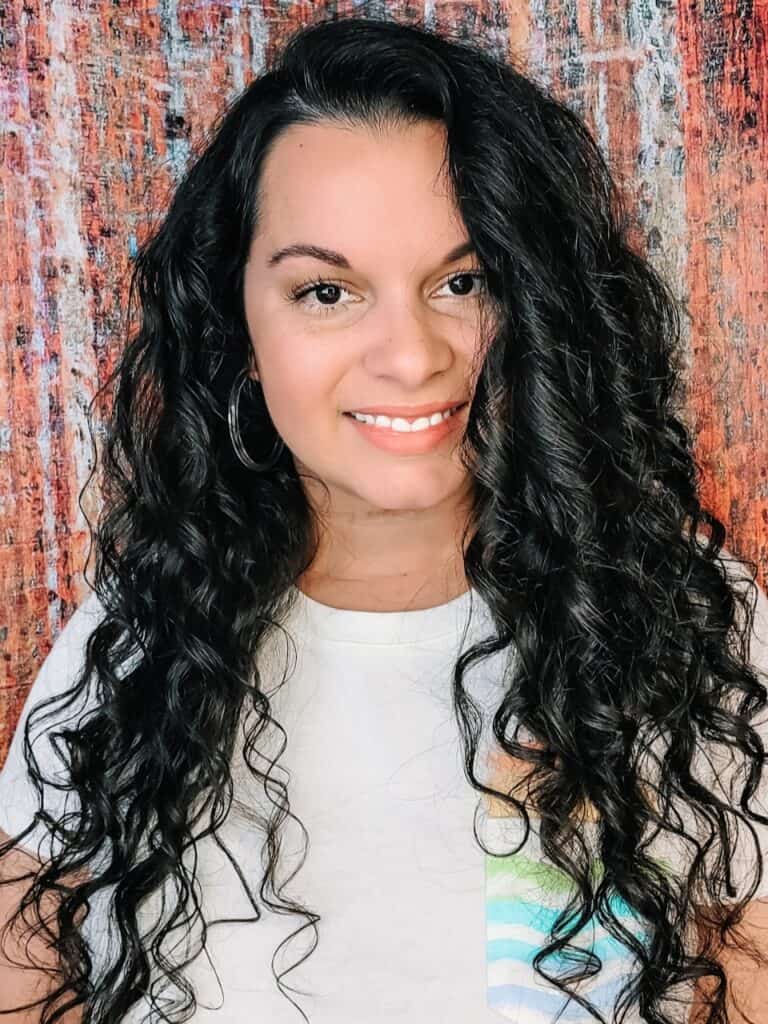 My Soigne Flaxseed Gel
Flaxseed gel is pretty amazing and I always recommend it to everyone. It defines, softens, adds shine, provides hold, moisturizes, and leaves curls bouncy. It works on pretty much all curl types which is why it's so popular.
The My Soigne flaxseed gel contains more than just flaxseeds and water. It has a preservative so you can keep it on the bathroom shelf for up to 1 year. It also has aloe, polyquat-10, and lavender essential oil.
It's a great formulation, but it's too moisturizing for my hair. Although post wash my curls are defined, soft, and bouncy, they are too soft so they don't hold up over time. If I layer a hard hold gel like Giovanni over it, it works better as the Giovanni gel can be a bit drying so it balances my hair. But as a standalone product, this wasn't enough for me.
I do think though that for most people this would be enough. It provides a medium hold that's flexible and creates a light cast that's easy to remove. In helping other curl friends over the last few years I know most need more moisture than I do so I believe this gel would work well for most.
To use this gel, apply to wet hair after conditioning or leave in/cream. Rake through and scrunch. The wetter your hair is, the easier it is to distribute. You can use a brush to get it through as well. This provides good slip so tangles while styling should not be an issue.
My Soigne 3 Product Routine
Below is my full routine using only these 3 products! I love simple and quick and these 3 products are really all you need.
Final Thoughts on My Soigne Products
Overall, these products are great. They are very good quality, water-soluble, and do what they're supposed to.
I can recommend these products to all curl types that don't struggle with over-conditioning issues as my hair does.
Shop Miribel Naturals here and use my affiliate code HOLISTICENCHILADA to save!