DIY Hard Hold Flaxseed Gel Recipe For Curls & Waves
This post may contain affiliate links, and I will earn a commission if you purchase through these links. Please read the disclosure policy for more details.
If you're tired of dry, frizzy curls, let me introduce you to flaxseed gel. This homemade gel works wonders for curly girls, creating the soft, long-lasting, and frizz-free curls you've always wanted without harmful chemicals, dryness, or the yucky flakes regular gel leaves behind.
Are you ready to learn how to create beautiful curls the natural way? Read on.
Ready to transform your frizz into defined, bouncy curls and waves? Join my free Quick Start Guide To Mastering Your Curls email course below and be on your way to fabulous curls in just a few steps!
What is flaxseed gel?
You've seen flaxseed before. Maybe you even eat them on your oatmeal or yogurt. I know I enjoy them for their protein, omega-3s, and fiber. I knew what they did for my body, but using it on hair?
I was excited to find out flaxseeds could provide my hair with the same benefits as my body and not by consuming them, but by creating a gel. I could stop using store-bought products? Yes, please.
I could create a gel that I knew what went in it and it would give me the bouncy curls I desired? Sign me up!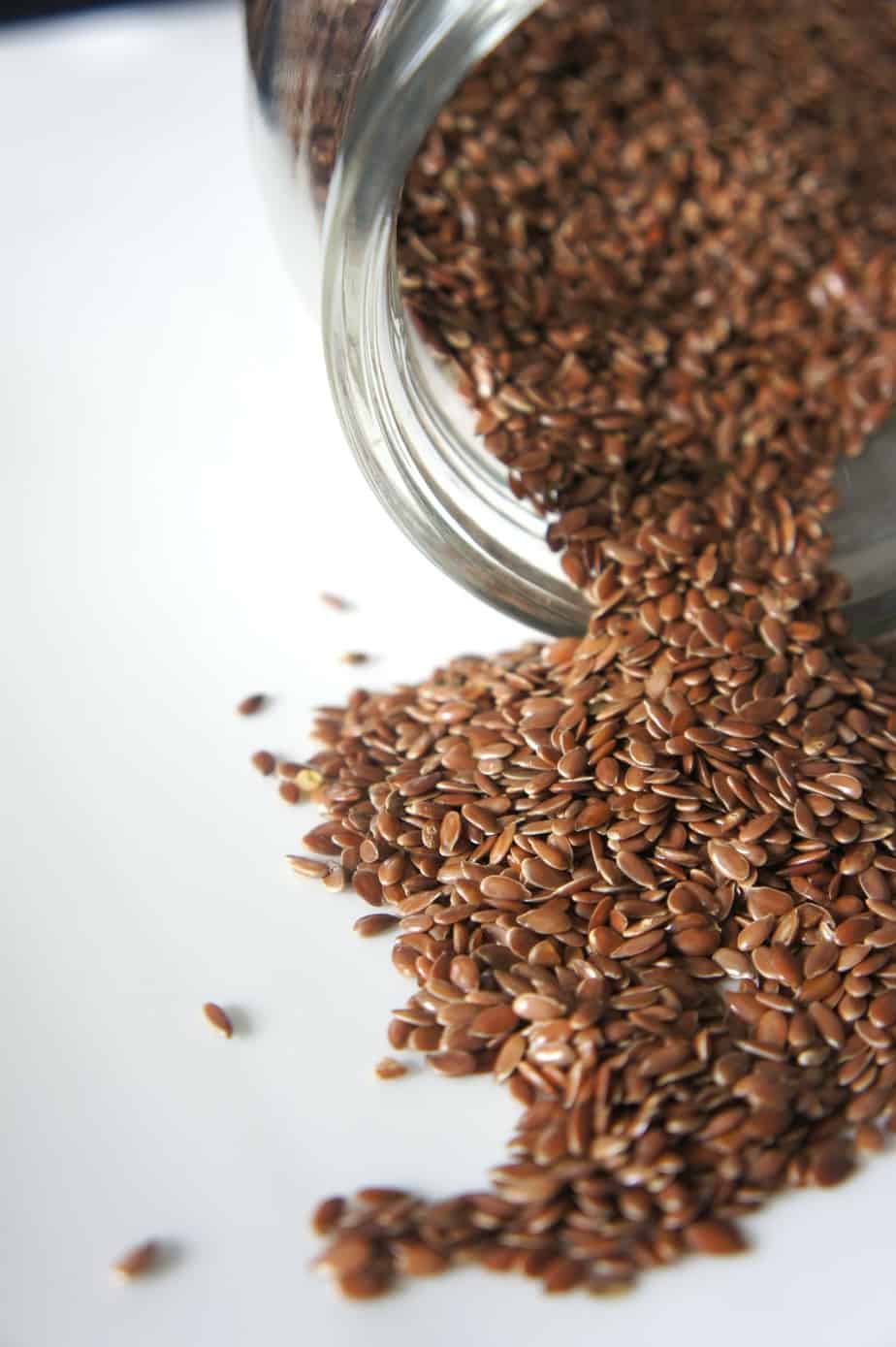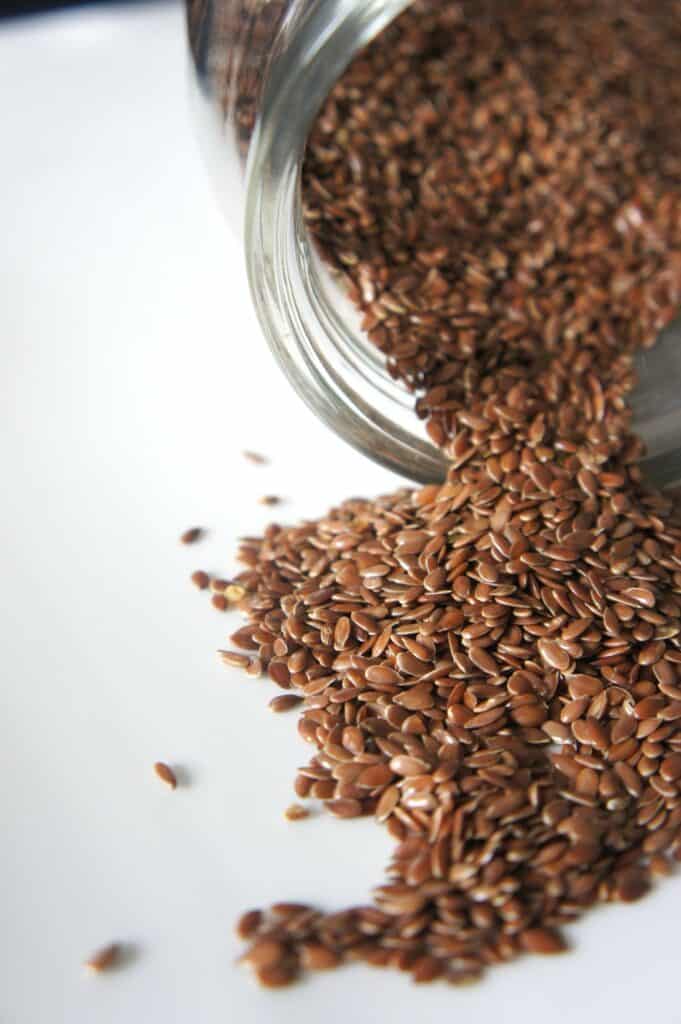 Benefits of flaxseed gel on your hair
Eliminates dryness
Provides moisture
Increases shine
Reduces scalp inflammation
Reduces frizz
Helps curls clump
Increases bounce
Prevent breakage
Improve your scalp's health and reduce itchiness
Encourages new hair growth
It provides adequate hold
Won't cause any buildup!
Does any of this sound like something you need? If your curls are lifeless, dry, or don't have the bounce they used to have, making your own gel may bring them back to life.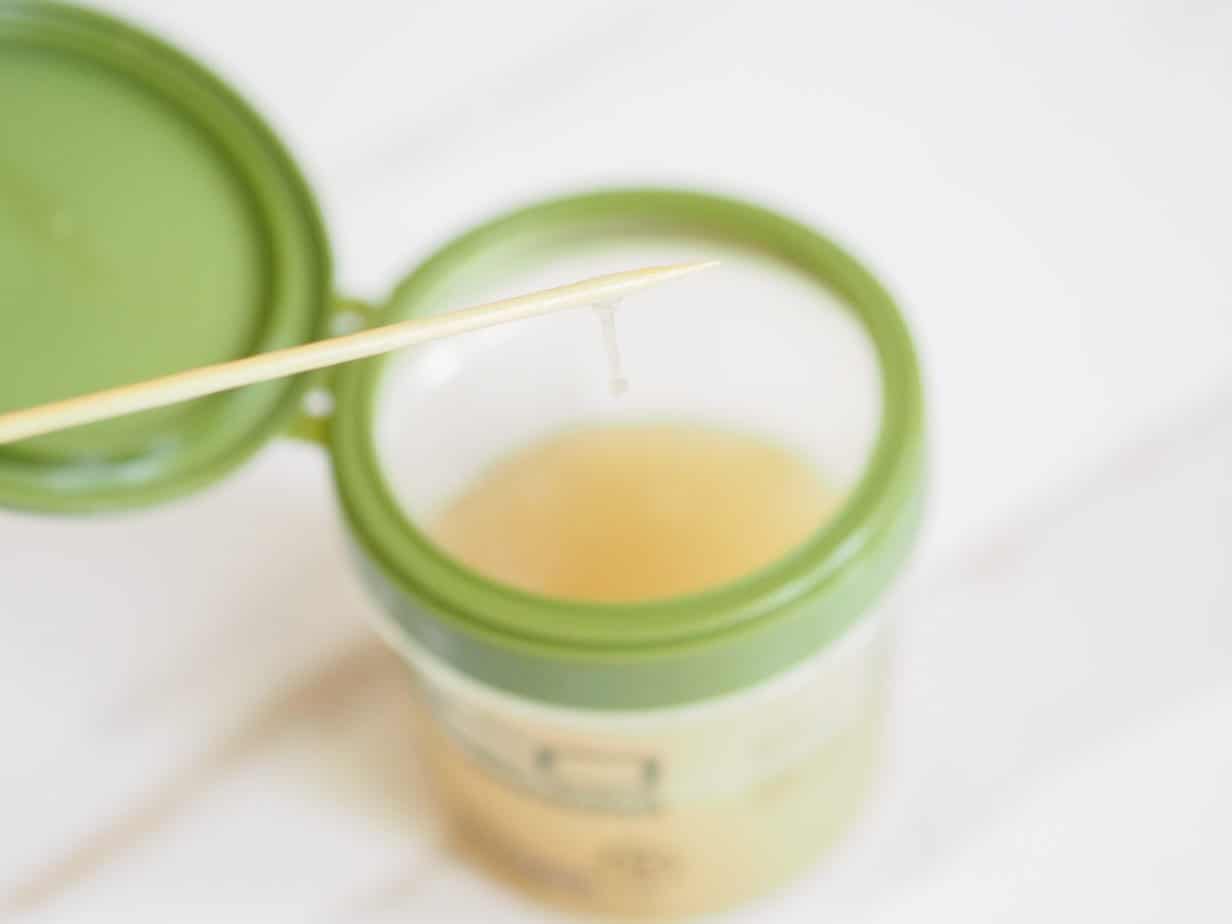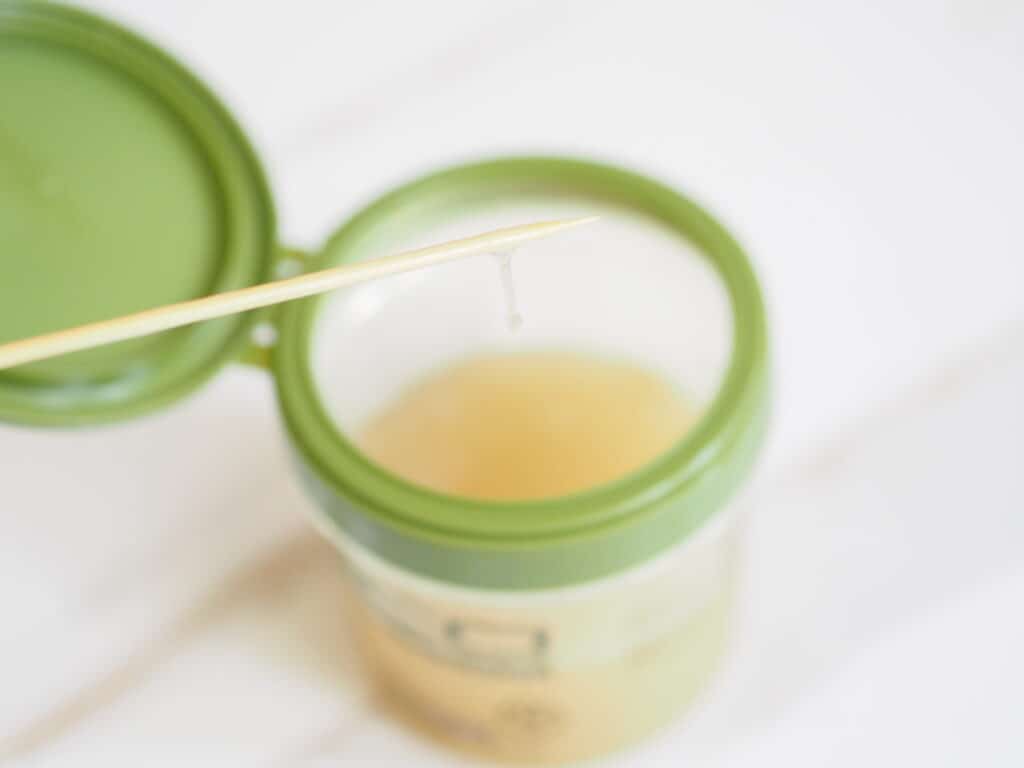 Why flaxseed gel is better than other gels
How does your hair feel when you use some store bought gels? Crunchy? Flakey? Goopy? Dry? That's exactly why I have stopped using certain gels in the past. Who wants the embarrassing flakes, obvious crunchiness, or that unhealthy dry look?
Flaxseed gel doesn't do any of this AND it provides incredible hold. Even aloe vera gel can't do this. While it seals in moisture and provides shine, it doesn't hold those beautiful curls all day long, but flaxseed gel does.
Store-bought gel usually includes alcohol (unless you're using curly girl approved gel). All alcohol does is dry out your hair. Sure, it may hold your style, but is holding dry hair the style you want? What happens when you scrunch your hair after using the regular gel? It gets flaky, right? That's probably not the look you were going for.
Flaxseed gel is also super cheap and a great low waste option. Making flaxseed gel costs only as much as the ingredients you put in, which can be as simple as flax seeds and water. 🤑
Flaxseed gel is amazing at creating nice curl clumps to reduce frizz. Clumping is an area many struggle with, especially when first embracing your curls. Flaxseed gel helps clumps come together easier than with other styling products, and this greatly reduces frizz.
My favorite benefit of DIY flaxseed gel over others is that it's water soluble, meaning it won't build up on my fine hair. I like to use all water soluble products for healthier hair and this is the cheapest water soluble gel you'll find!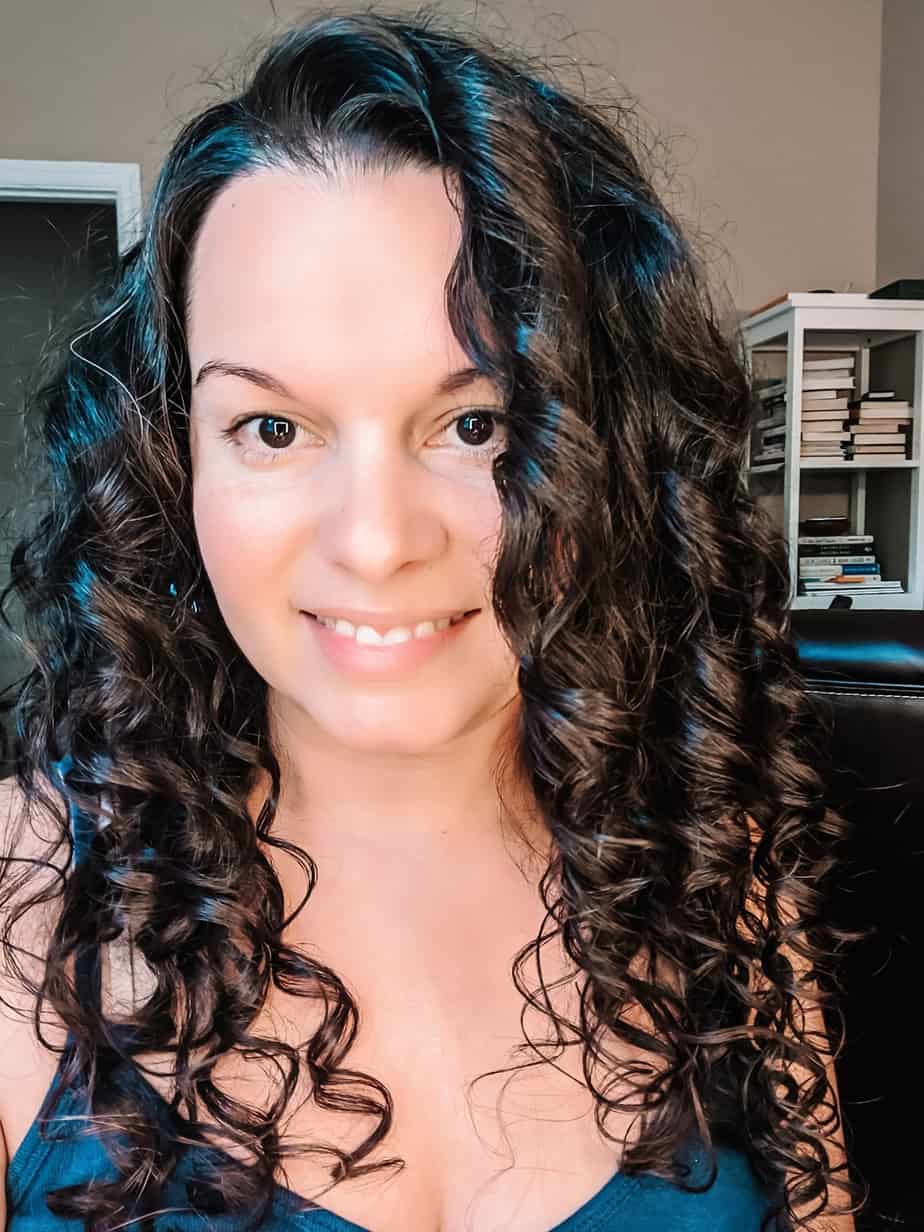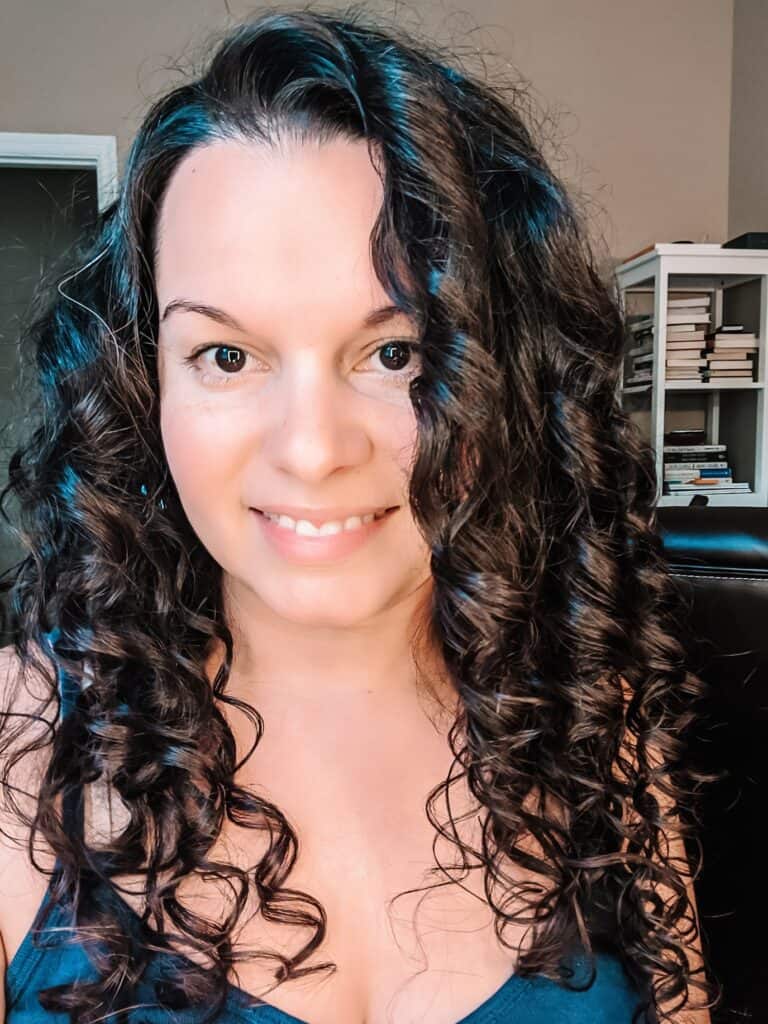 What will you notice?
First, you won't feel sticky. Your hair may feel a little slippery, which is why I recommend that you apply to conditioned and detangled hair while still wet. You want your hands to easily slide through your curls, covering every curl with the flaxseed gel goodness.
I find flaxseed gel leaves my hair softer and more defined than any other styling product. It does give me a cast that very easily comes out. My curls seem to clump a little better and have a lot of shine and bounce. I do notice less volume, but I think it's because flaxseed gel is more moisturizing than other gels and creates so much definition.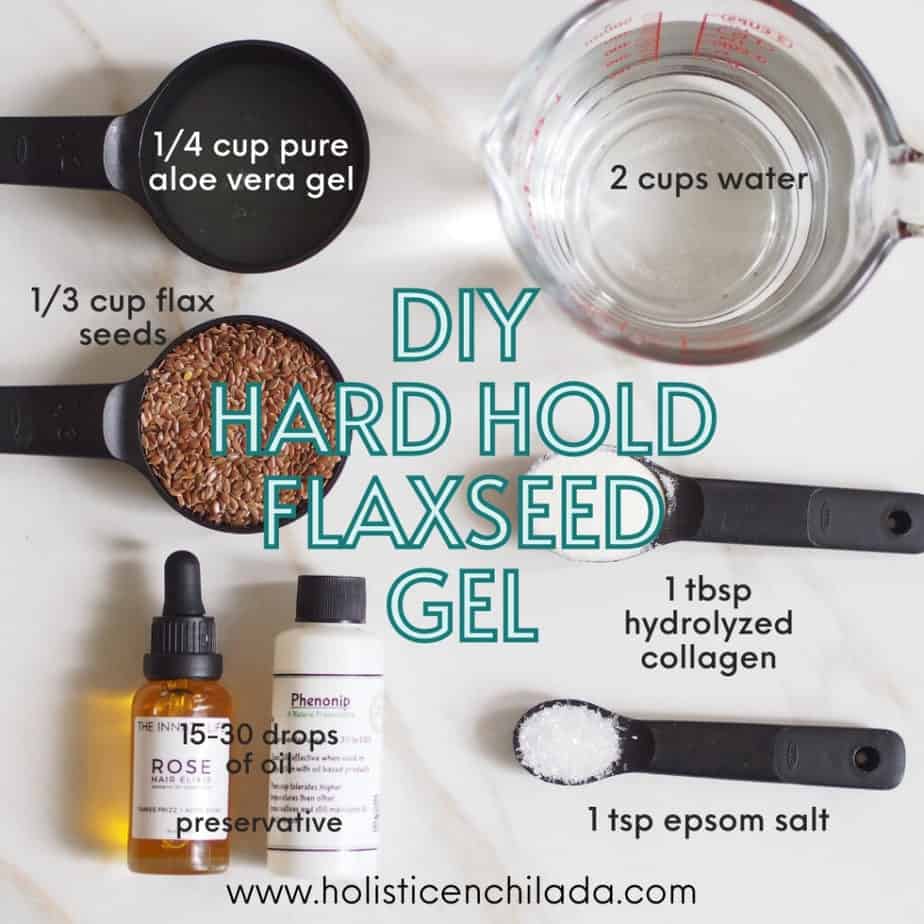 Add-ins to your flaxseed gel
Do you want to add even more goodness to your flaxseed gel? Here are a few of my favorites:
Aloe Vera gel – If you prefer a thicker (less watery) gel add aloe vera gel
Shea butter – For thick, dry curls, if you want even more shine and a thicker gel, add shea butter
Essential oils – Do you have a favorite scent? Add natural essential oils to your gel for the scent and maybe even more benefits for your hair. Lavender and tea tree oil are both great for strengthening hair.
Honey – If you worry about moisture, add raw honey to your gel to draw it in.
Emollients like argan and jojoba oils – If you want more moisture without the frizz from a humectant, adding a few drops of a lightweight oil can help.
Collagen peptides – For an added boost of protein to add hold and give your curls more shape and bounce, some hydrolyzed collagen will do the trick
Magnesium sulfate (Epsom salt) – Epsom salt is commonly added to DIY hairspray recipes because it creates a stronger hold. Add some into your DIY flaxseed gel for more hold and to enhance curl. BUT leave it out if your hair is dry or damaged, as Epsom salt can cause drying for some people. (source)
Preservative – If you want a little more life out of your flaxseed oil, add a preservative and you'll get several months out of it. I like to use Optiphen but there are many options.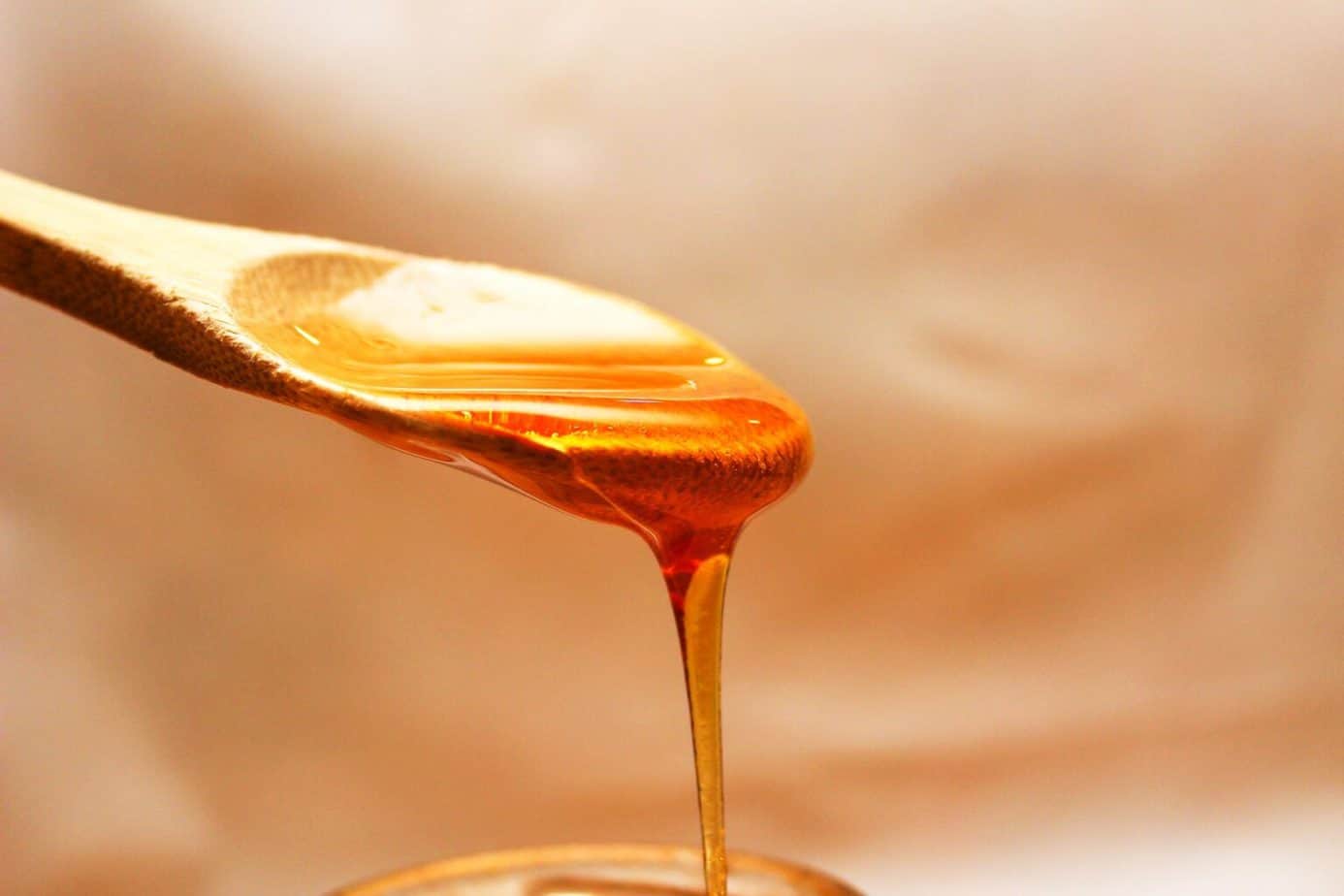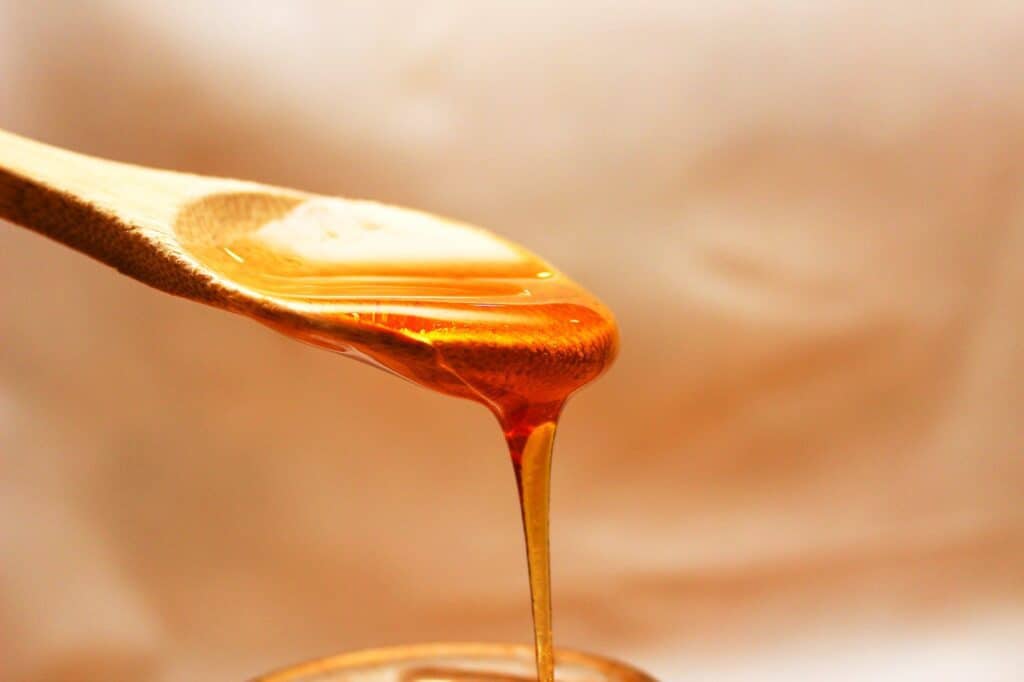 How to make flaxseed gel
This is my easy recipe for a hard hold version. Basic flaxseed gel is just water and flax seeds, but I added a few other ingredients based on their benefits and my hair.
This recipe works best on my hair compared to other recipes I have tried. I also added a preservative because I know I won't use it within 2 weeks and am not a fan of mold and bacteria in my products.
Flaxseed Gel Recipe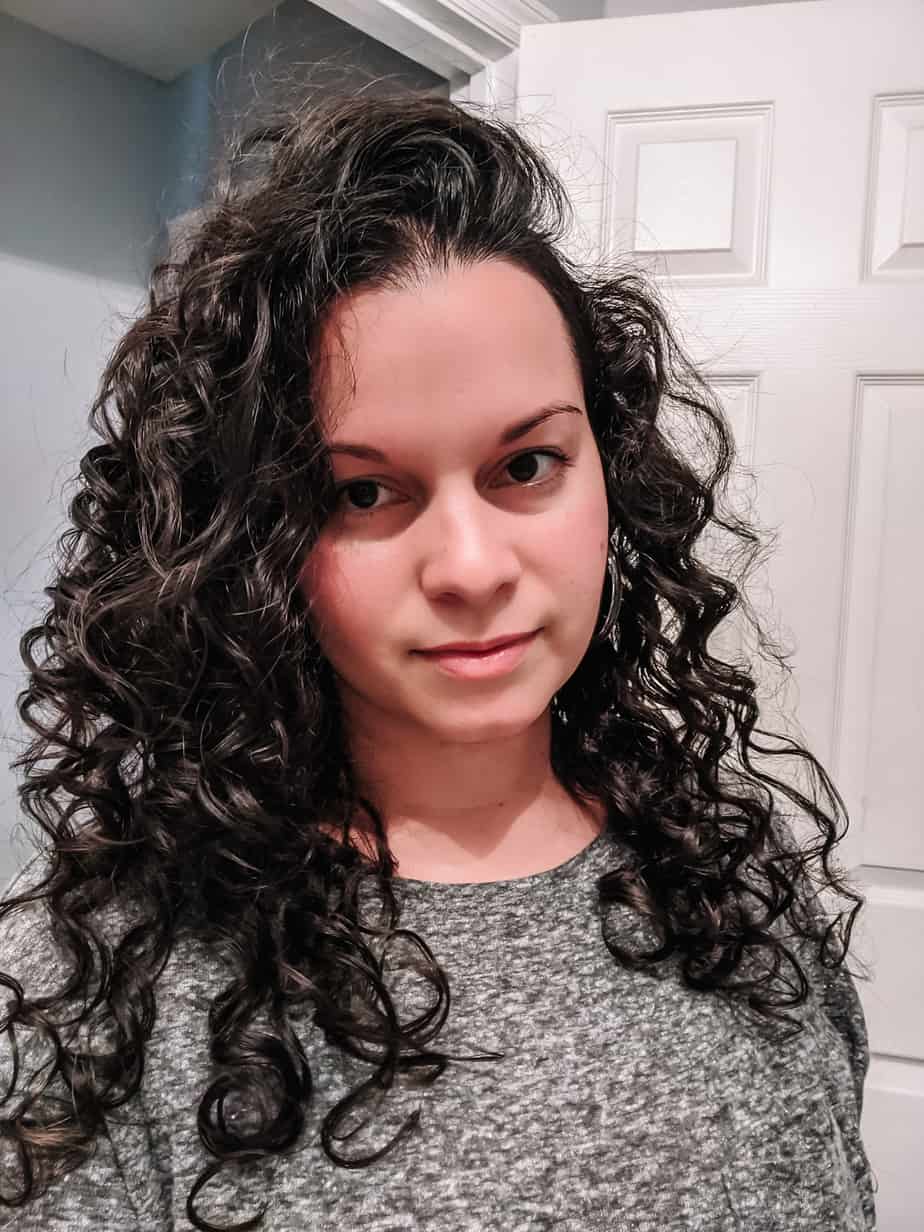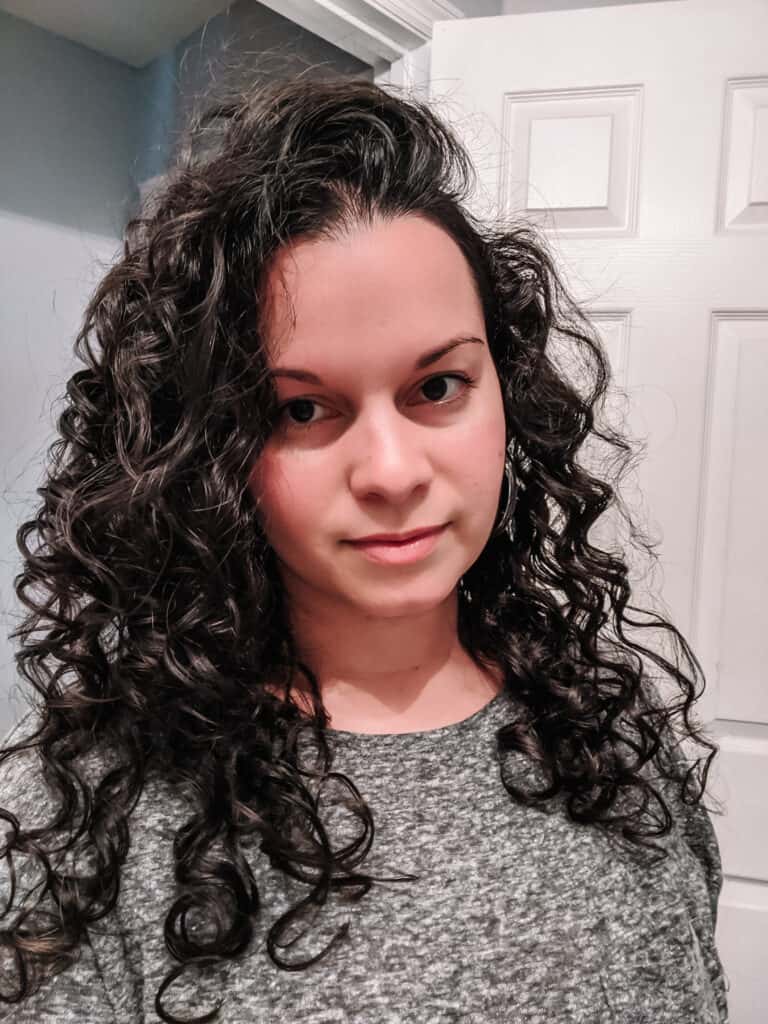 How to use flaxseed gel
Like any DIY recipe for curly girls, certain steps make it work better. Here's what I've found.
Give your hair a nice, deep clean. If you have a lot of product build-up, consider a clarifying shampoo.
Don't skimp on the conditioner. Make sure you completely detangle your hair so the gel reaches every curl.
After showering, apply your leave-in if you use one and squeeze out as much water as you can. Apply the gel in sections, carefully working it through each strand, combing it through with your fingers or a wide-toothed comb. Don't dry your hair before application.
Don't go too light. Usually, the more flaxseed gel you use, the better. This isn't like a traditional alcohol-based gel that will look crunchy or obvious that you're wearing gel. More is better in this case (even for my fine hair).
Don't touch your hair after you apply it. I know it's tempting, but just like any other product, if you touch your curls, you create frizz.
If you use any other products, make sure they are water-based to avoid excessive flaking. It's not recommended to pair flaxseed gel with other stylers.
Many people say diffusing gives you the best results. I did not try air drying so I can't say but keep this in mind if you try air drying.
Frequently asked questions
Can you leave flaxseed gel in your hair?
Yes, the gel should stay in your hair until your next shampoo. Don't worry, it won't flake or make your hair crunchy. It provides shine and a bounce in your curls that you'll love.
What's in flaxseed that makes it great for hair?
Flaxseed is packed with vitamin E, Omega-3s, and fiber, all of which your hair needs for strength, elasticity, and shine.
How long does the gel last?
The right flaxseed gel recipe should last for a week or two in the fridge, but if you add a preservative, it will last several months.
Some people freeze their flax seed gel in ice cubes and take out one cube at a time.
Is it hard to make flaxseed gel?
With my flaxseed gel recipe, it's easy, and dare I say, fun? I personally love knowing what's in my hair products, so I enjoy making flaxseed gel among other products.
How often should I use the gel?
You can use it as often as you want, BUT make sure you wash your hair first. If you didn't wash your hair, don't reapply the gel to dry hair. You'll get flakes if you do that.
I find that you can apply some to refresh your hair the next day only if you wet your hair first.
Is flaxseed gel curly girl approved?
Yes, it is! Since flaxseed gel is water soluble, as long as you don't add any silicones to it then it's curly girl method approved.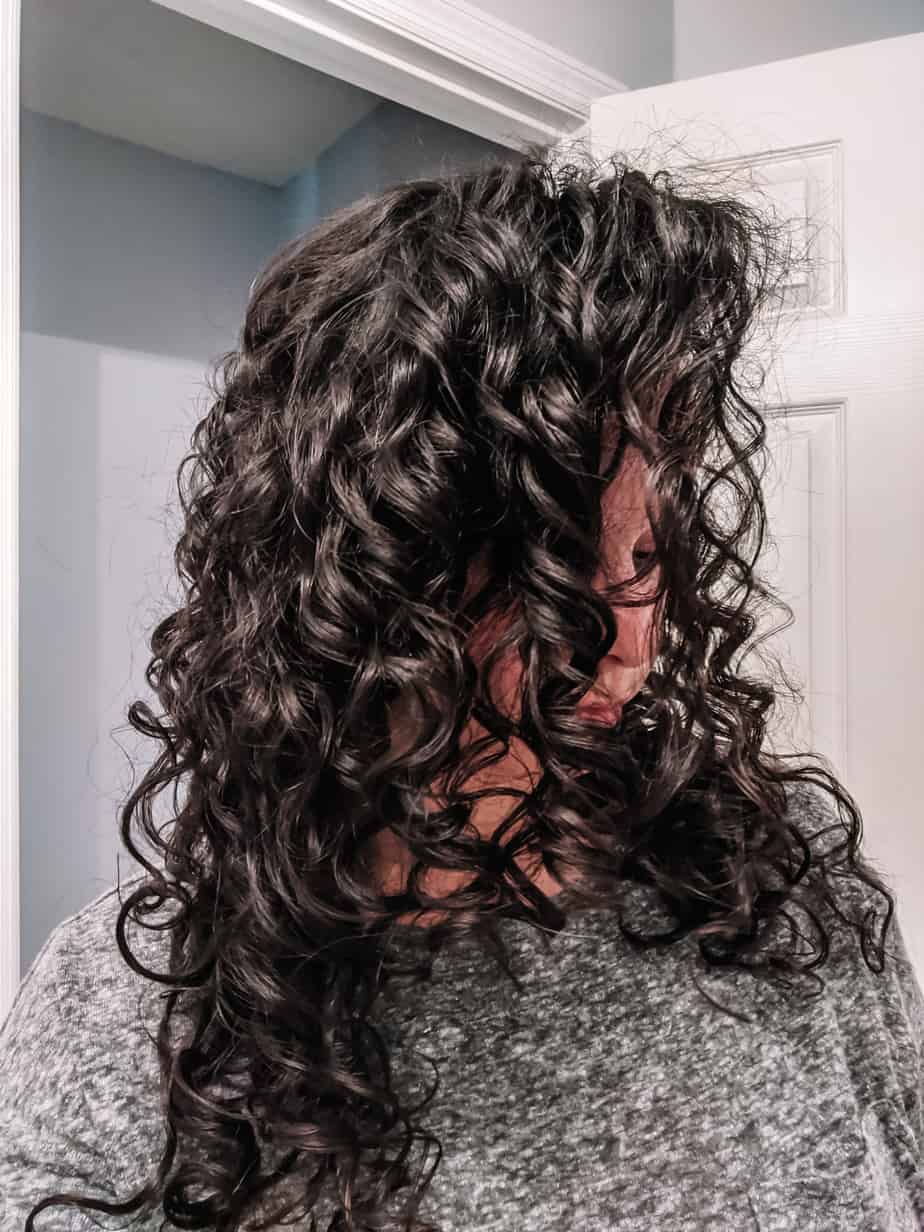 Fall in Love with your Curly Hair Again
Create the beautiful curls you desire with ingredients you may even have at home. Flaxseeds are a wonderful nutrient for your internal organs but are great for your hair too. Creating your own flaxseed gel puts you in control of what goes in your hair, giving you the best chance at moisturized, shiny, and beautiful curls.
Not into DIY life?
No problem, below are a few great premade options you can buy online.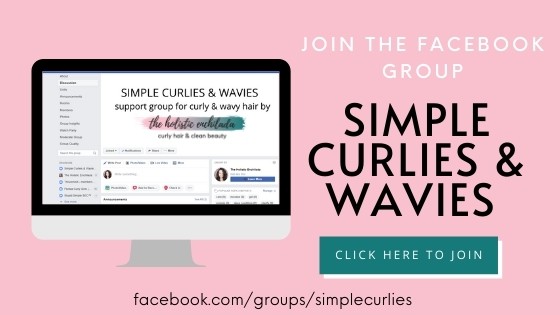 If you want help with embracing your naturally wavy or curly hair, you can join my FREE email course and download my FREE pdf guide, THE QUICK START GUIDE TO MASTERING YOUR CURLS, full of everything you need to know to get started and bring out your beautiful waves and curls.
CHECK OUT THESE OTHER CURLY HAIR POSTS: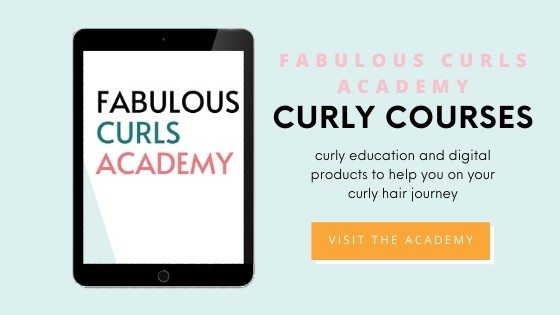 Fabulous Curls Academy is my monthly membership program that gives you access to several online courses that will guide you through creating a simple routine that gives you fabulous results. Learn what your hair type is, which products and ingredients will work for you, and how to style according to your hair type by creating a simple routine that works. No more confusion about products or methods or battling frizz and time. Click here for more info.
I now also offer Curl & Clean Beauty Coaching sessions virtually! You can book a 15-minute, 30-minute, or 45-minute session with me to help you solve your curly hair or clean beauty struggles. Click here to learn more.
Want to remember this? Save Flaxseed Gel For Curly Hair + DIY Hard Hold Flaxseed Gel Recipe to your favorite Pinterest board!