The Curly Girl Method: How It Turned My Damaged Waves to Beautiful Curls
This post may contain affiliate links, and I will earn a commission if you purchase through these links. Please read the disclosure policy for more details.
This is my story of how the curly girl method saved my wavy curly hair and transformed mostly frizzy 2B waves into defined and healthy 2C and 3A curls.
Within the span of one year, following the curly girl method transformed my frizzy, stringy waves into defined ringlets. Below you can see my curly hair and the transformation over the last 8 years.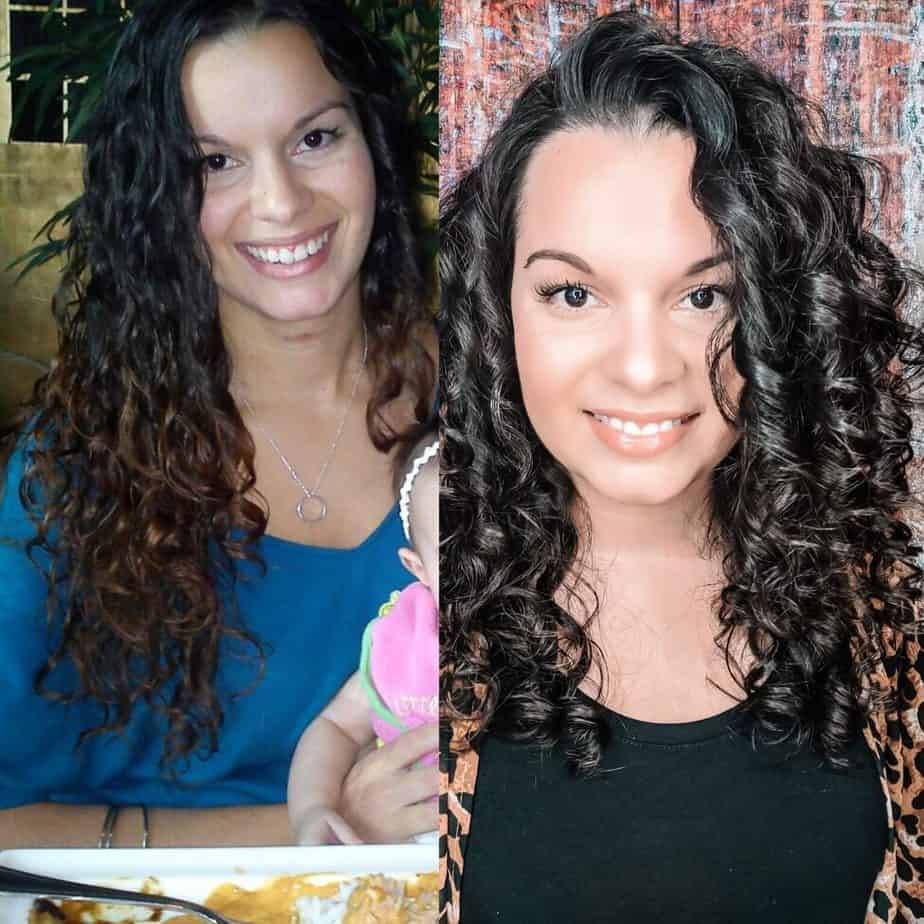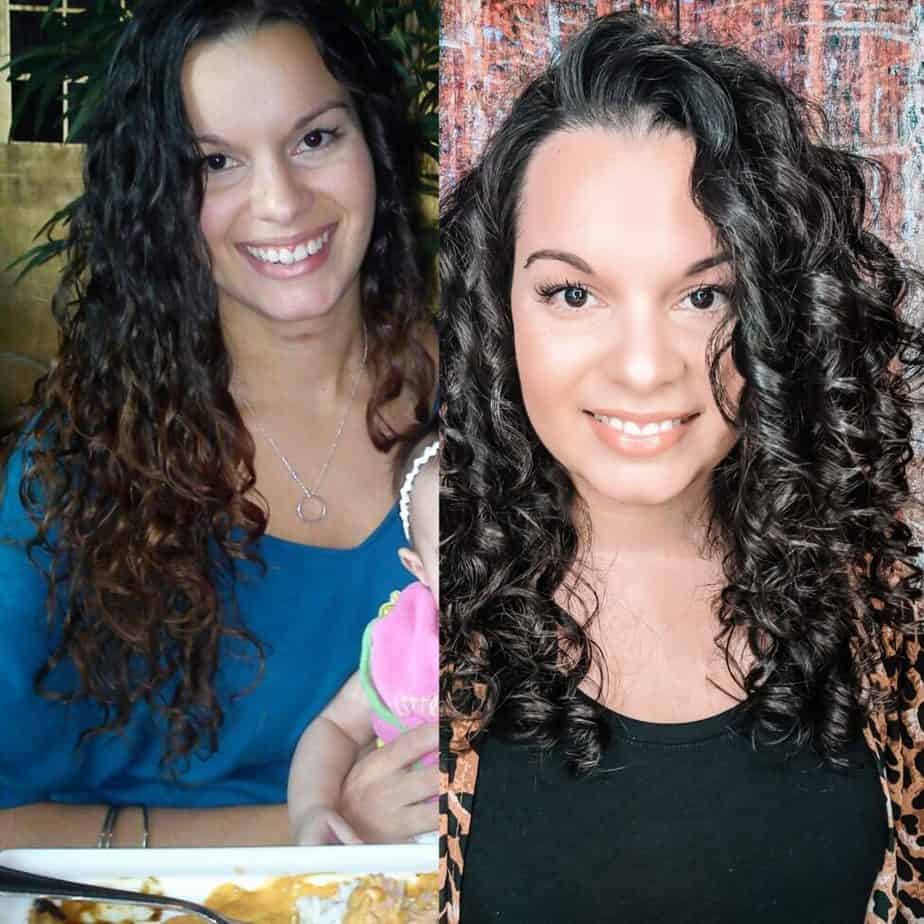 I wear my hair curly every day. It has been more than 10 years since I've straightened my hair.
I always have people telling me they wish they had my curls. Other wavies and curlies look at my hair and have a million questions as to how it's not a puffy, frizzy mess.
They want to know my secrets. But when I begin to explain, it's like I'm talking about quantum physics.
I promise it's really very simple.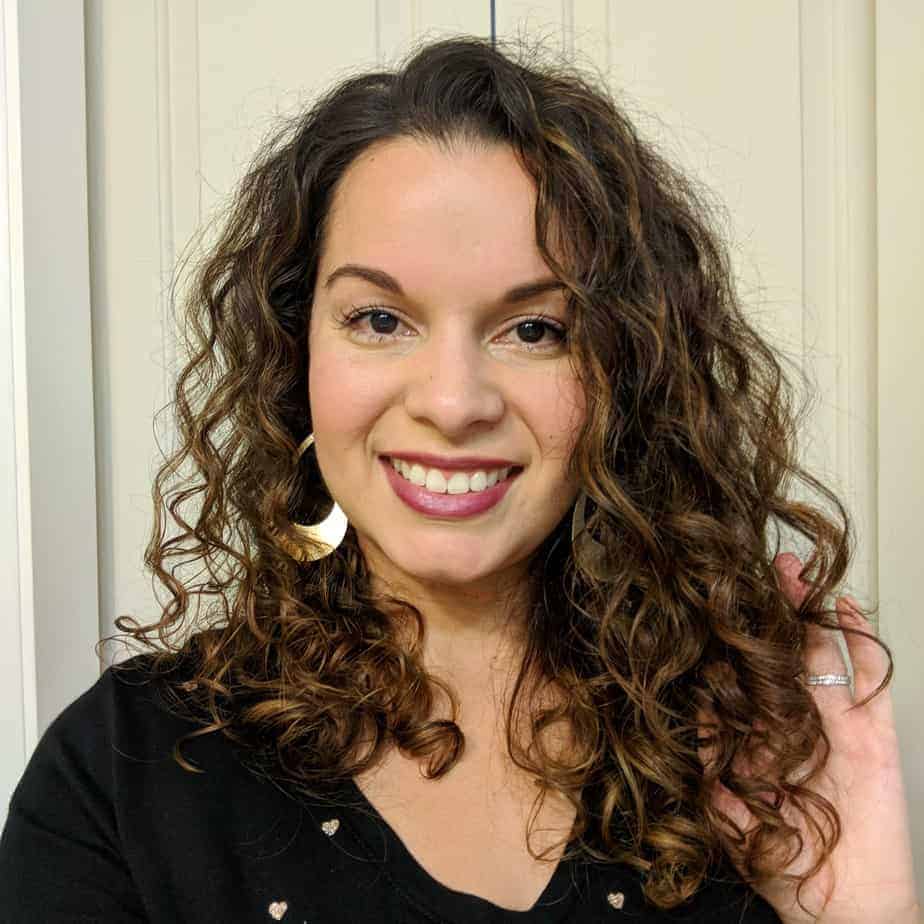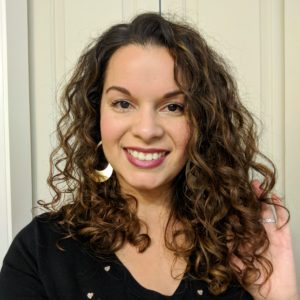 Wavy and Frizzy Hair
Let me give you some background because my hair didn't always look like this. I grew up with what I thought was just wavy, frizzy, puffy hair. I had no idea how to tame it. I straightened it every day. EVERY DAY!
I used to live in Miami, where humidity hovers around 80-100% year-round, so imagine what my hair looked like a few seconds after walking outside. It also rains a ton there, which just makes it worse.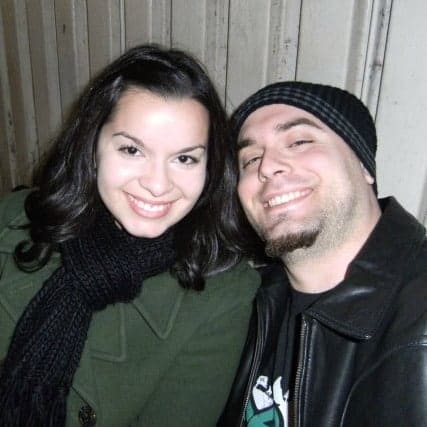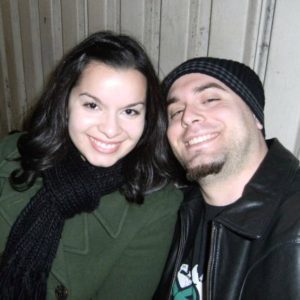 I had to straighten with the dryer, then flat iron my hair every day to not look crazy. I did this from middle school until I decided to embrace my curls when I was 24.
Below is what my curls used to look like before I stopped straightening them. You can see they were undefined, flat, and look damaged. They were pretty much just stringy waves.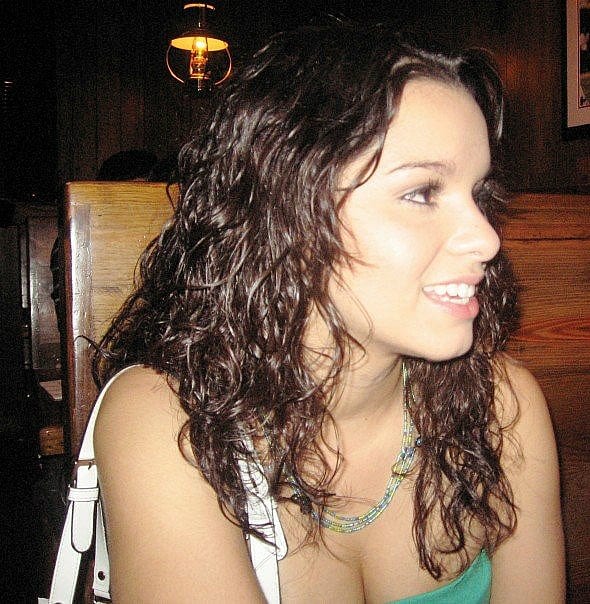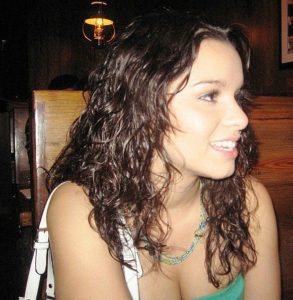 In 2010, I moved abroad to work and travel. I decided then I wasn't going to waste any more time fussing with my hair and just embrace the waves.
I thought that styling my hair every day with the dryer and iron was just too much when traveling and I was done with it.
Pretty much all I did was stop straightening my hair. I didn't adopt the Curly Girl method because I had not heard of it yet, and I wouldn't have been able to find the right products anyway.
Just 1 year later, my hair looked so much better. You can see in the photos below my hair is curlier and looks healthier.
I still had frizz and it was a bit stringy because my method was wrong, but the health of my hair had improved so much very quickly.
Within months really, my hair started to curl instead of just being waves.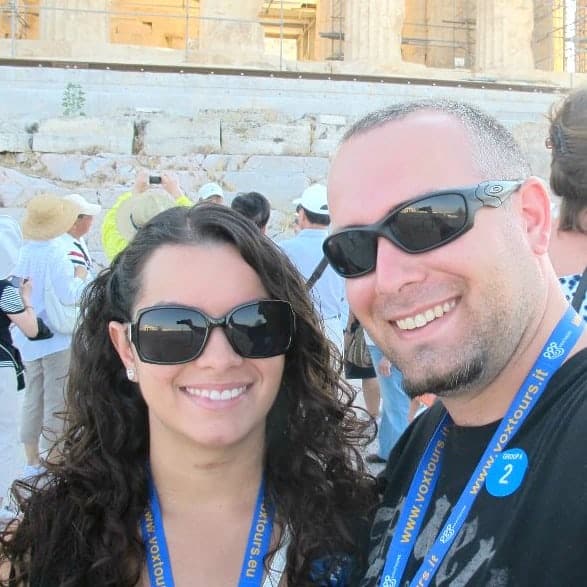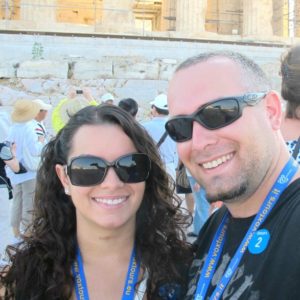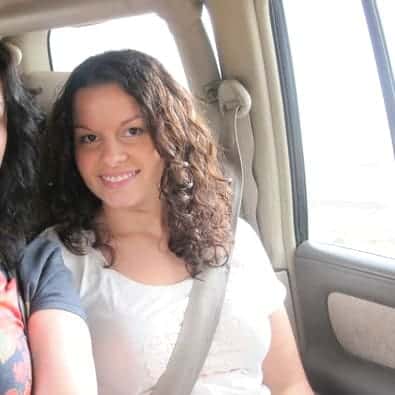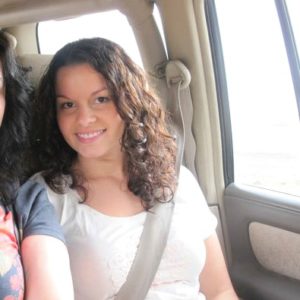 Another plus was that my hair grew quickly.
My hair had never really been much past shoulder length before because I always had to chop off so much damage.
But it got very long within the first 2 years of not straightening it. It got all the way down my back before I started keeping it shorter.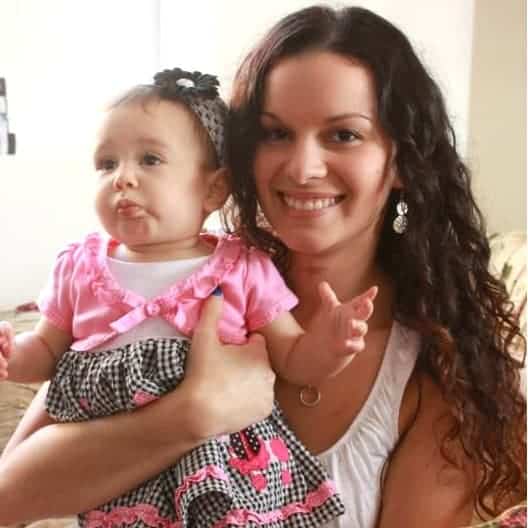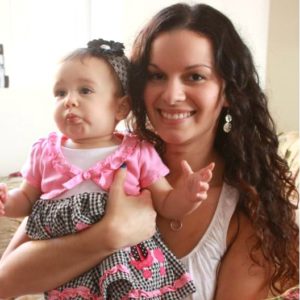 The Curly Girl Method
When I came back to the U.S., I decided to go full CG (curly girl method). It had already been 3 years of not straightening my hair.
During that time I had been reading about the curly girl method so I could start right away with the right products.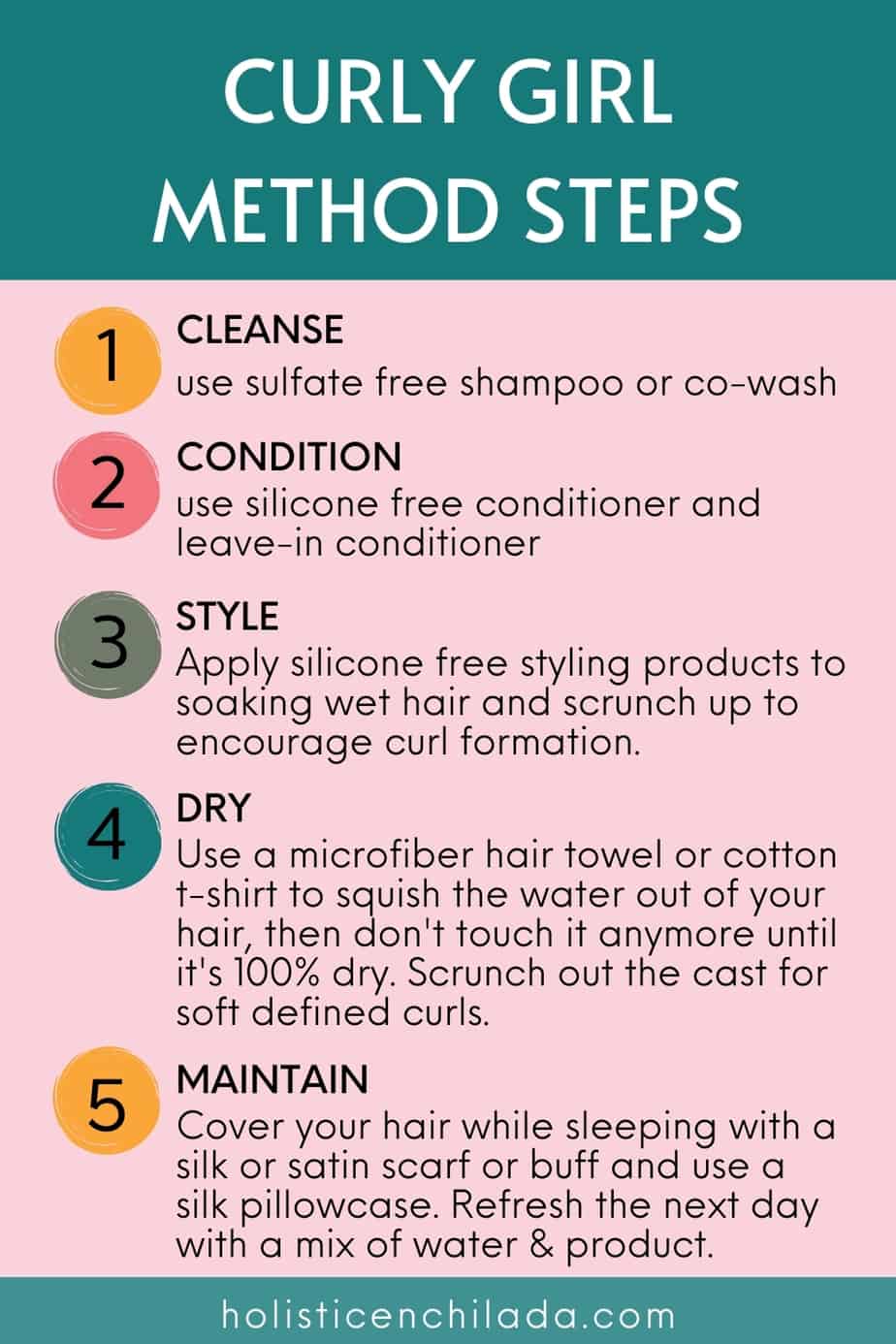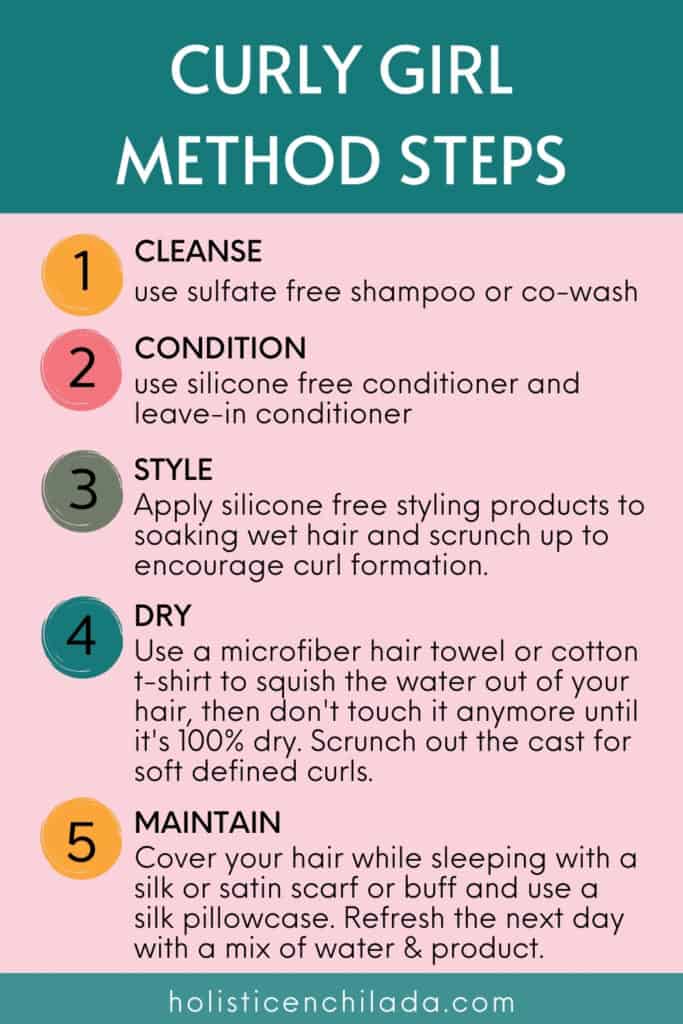 The Curly Girl Method is a method of washing and styling wavy and curly hair to get softer, more defined, healthier curls and waves. It pretty much works for anyone who has frizz, waves, and curls.
It's basically using silicone and sulfate free products, washing less often, adding in lots of hydration, styling hair when it's sopping wet in the shower, using a microfiber towel or t-shirt to squeeze out the water, letting it dry "crunchy" (the hard cast gel creates), and then scrunching it out to get soft curls. You can learn more about it in my free ebook and email course.
I had seen so many amazing hair transformations from other women who had changed their routine to CG and was determined to make it work.
I tried different lines, types of products, styling methods, and techniques and figured out what worked for my hair.
Some people go crazy and use many products to style their hair. I can't keep that up so I only use 4 hair products.
I have now been CG for 6 years and embraced the curls for almost 10 years. You can see the current state of my hair below. As you can see, this method really works!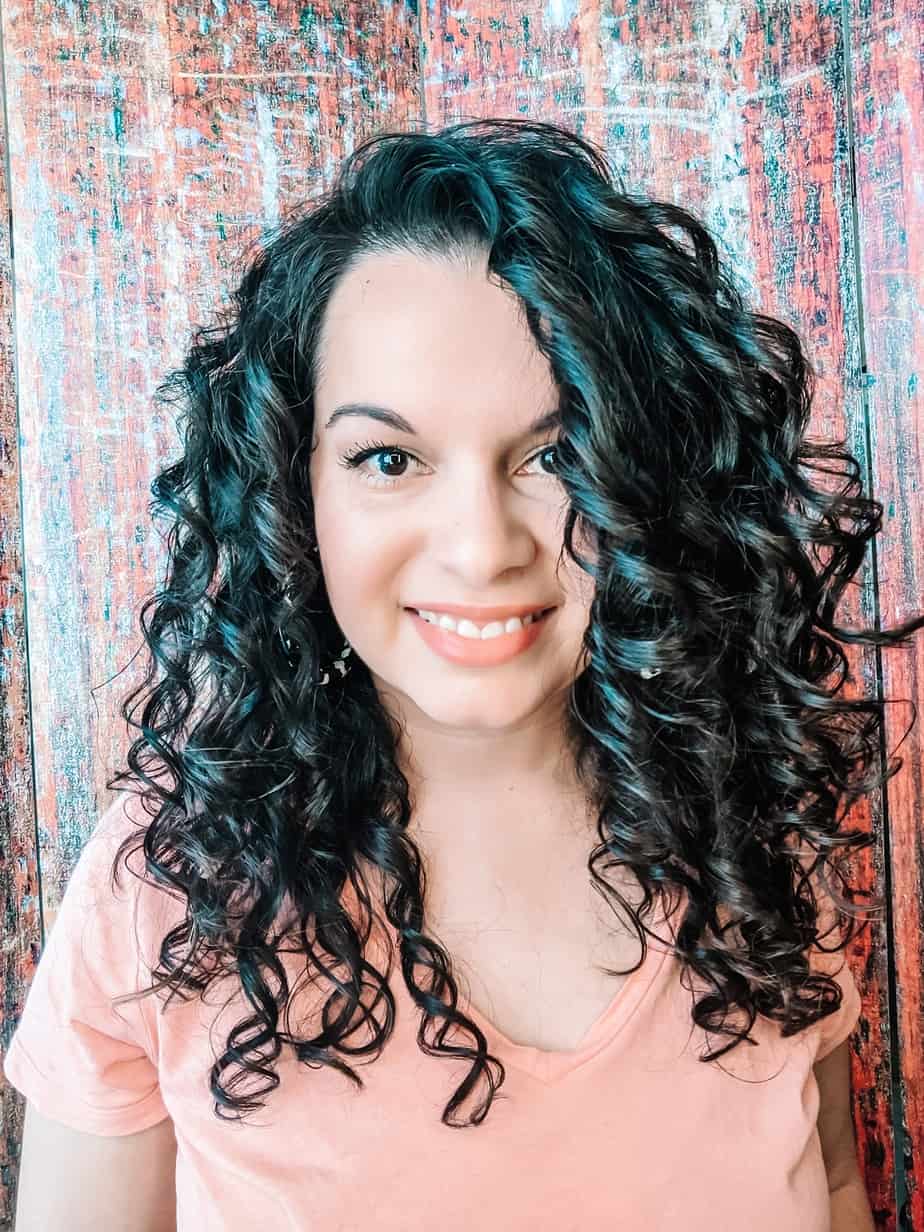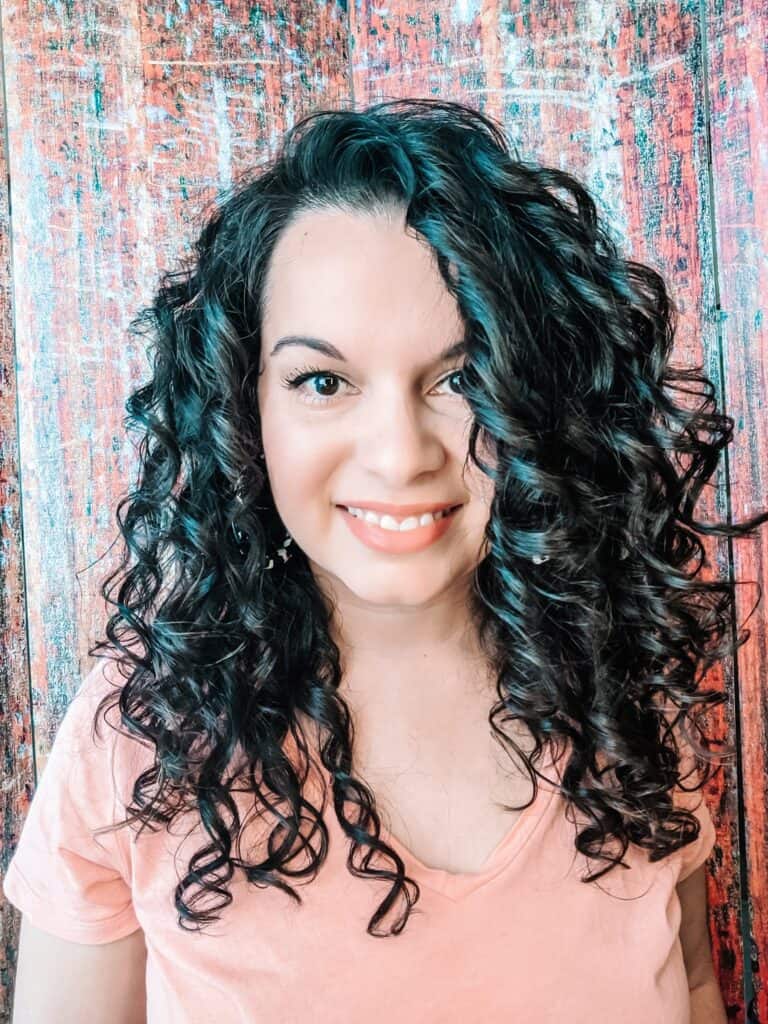 Other Benefits of the Curly Girl Method
One thing I didn't expect was how much money I would save on hair care.
I now get haircuts twice a year. I don't have to pay for the blowout. I don't have to buy heat styling products, brushes, and special straightening treatments.
It can cost a bit upfront if you don't find the right products quickly, but in the end, it's cheaper and so much less stressful than to be fighting your natural hair on a daily basis.
My Routine & Products
People always ask what products I use and how I style. Check out this post which outlines my full curly girl method routine.
---
I hope I have inspired some of you to wear your natural curls!
Let me know in the comments if you have any questions about the curly girl method or if you'd like to see some tutorials.
You can subscribe to my blog, join my Facebook group Simple Curlies & Wavies, and follow me on Instagram @holisticenchilada where I constantly share tips, info, and demo videos on curly hair, green beauty, and wellness.
I also have curly hair courses and digital products in Fabulous Curls Academy, that walks you through this process to create a simple routine that gives you fabulous curls. Click here for more info.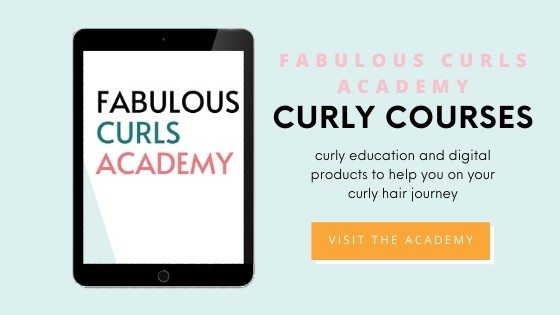 Fabulous Curls Academy
Fabulous Curls Academy offers the curly hair resources you need to master your curls and create the routine that will give you fabulous curls. Check out the digital downloads and courses to help you have the defined, bouncy curls you want. The monthly membership is the most affordable way to access everything you need to embrace your curls with success. Click here to learn more.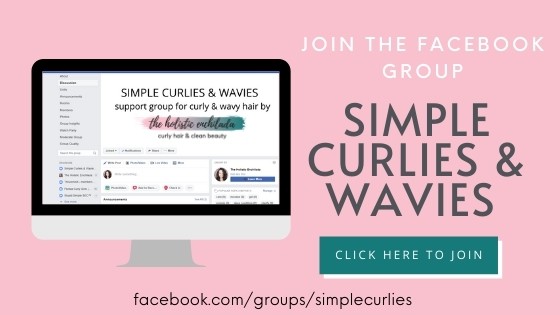 If you want help with embracing your naturally wavy or curly hair, you can join my FREE email course and download my FREE pdf guide, THE QUICK START GUIDE TO MASTERING YOUR CURLS, full of everything you need to know to get started and bring out your beautiful waves and curls.
YOU CAN ALSO READ MY OTHER POPULAR POSTS ON CURLY HAIR:
Want to remember this? Save How The Curly Girl Method Saved My Damaged Wavy Curly Hair to your favorite Pinterest board.