Curly Chronicles – Shannon Shares How 1 Haircut Changed Her Life
This post may contain affiliate links, and I will earn a commission if you purchase through these links. Please read the disclosure policy for more details.
Today, Shannon Gaughf is sharing her curly hair story with us. Shannon lives in California and has naturally curly, thick, low porosity hair.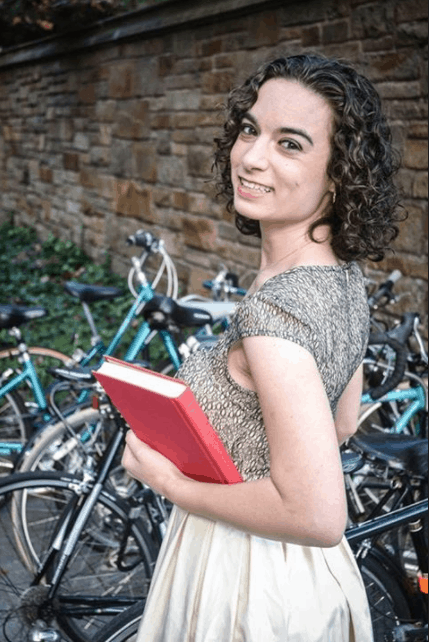 Ready to transform your frizz into defined, bouncy curls and waves? Join my free Quick Start Guide To Mastering Your Curls email course below and be on your way to fabulous curls in just a few steps!
What was it like growing up with textured hair?
When I was young, my hair was long and wavy and easy to maintain. I didn't think anything of it. But when I hit puberty, my true curls came in, and suddenly I didn't know what to do with my hair. My mom had straight hair and I didn't know anyone with hair like mine to help me. This was also in the early 2000s when curly hair was still the butt of the 'ugly unpopular girl' jokes in movies and on TV so there wasn't much available to me. I desperately wanted to have hair that you could wake up and it would be fine. I ended up rarely wearing my hair down for most of my young adult life–and if I did wear it down, it was usually crunchy, full of product, and not very satisfying. I never looked the way I wanted to look.
What made you decide to transition to wearing your hair curly/wavy?
When I was in graduate school, there was a hair salon that I would pass every day that indicated it specialized in cutting curly hair. I felt that must be a sign that I should try it out! That haircut (Devacut) changed my life. I was amazed at how much better my hair looked and how to use the right products. Since then, I have worn my hair down 90% of the time.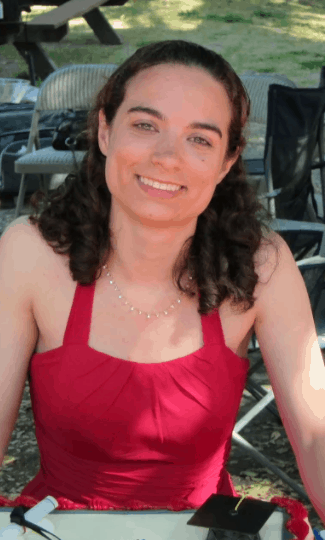 What has been the most difficult part of your curly hair journey?
A few things!
I still get frustrated when my hair doesn't look the way I want to when it dries.
I'm constantly looking for a way for my hair to dry faster without heat (it doesn't look as nice with heat unless I'm at the salon).
It's a lot more expensive to get a curly hair cut and finding the right stylist every time I move.
What has surprised you most about your curly hair journey?
That there are more people like me out there that have social media platforms and know how to help! And also that I don't have to use the Deva products (I recently transitioned out) and my hair will still look nice.
How have other people reacted to your hair transformation and journey?
I transitioned about 8 years ago so people who haven't seen me since then always marvel at my hair–which is so kind!
What's the most important thing you learned on your curly hair journey?
Curls are unique and that's okay. There's something special about everyone's curls and no two heads of hair are the same.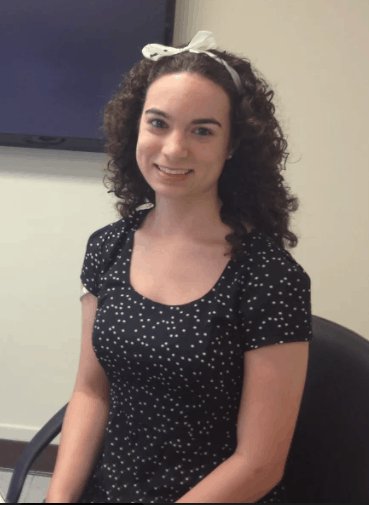 What do you love most about embracing your natural hair?
My hair is such a part of who I am! I don't feel like me if my curls aren't showing.
What are your curly girl essentials?
Cowash shampoo, apple cider vinegar rinse, conditioner, leave in conditioner, and curl cream–all from Hairitage by Mindy. Also a regular microfiber towel, a microfiber hair towel, and a sleeping cap.
What is your current curly hair routine?
Every morning I wash my hair with conditioner (not always with cowash shampoo) because my hair needs to be fully wet to be styled. I shampoo probably once every few days, when I think about it. I'm not on a strict schedule. Same with apple cider vinegar rinse and a hair mask–I do it when I feel like my hair needs it. I wrap my hair in a hair towel for no longer than 30 minutes. My daily styling products are leave in conditioner and curl cream from Hairitage. I flip my hair over and use the praying hands method, leave in conditioner first and then curl cream. I then scrunch with more curl cream, flip my hair up, and I'm done! It takes anywhere from 1-3 hours to fully dry. I mostly leave it down except when I need to pull it back for dance class (I'm a ballet dancer). At night, I sleep in a sleeping cap.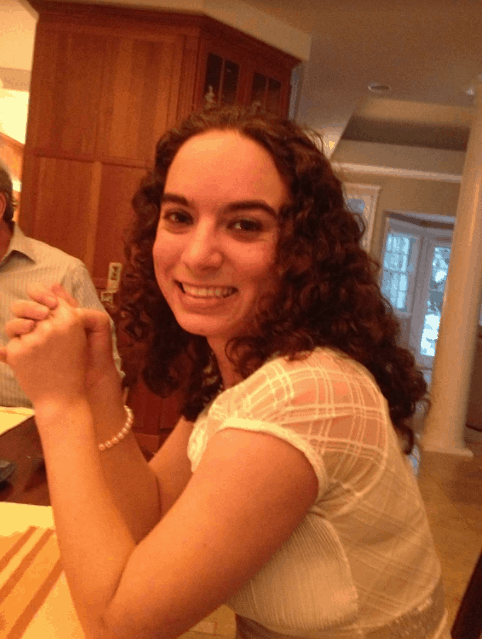 Is there any technique or product that made a significant difference on your hair?
The Hairitage products are a godsend for me. Having affordable hair products is essential. Also, the recent discovery of wrapping my hair in a hair towel! I used to apply products directly on my sopping wet hair and it always produced beautiful results but it took so long to dry. I still have to get up early to do my hair but not as early.
What is your top tip for others on their curly hair journey?
Find social media influencers to follow! They have great tips and support. Also, finding someone who is certified to cut curly hair is a must. Not everyone understands curly hair. It will change your life.
Do you have any funny stories about your hair? Please share an interesting story if you have one.
When I was 12, I was in a production of A Midsummer Night's Dream playing a fairy and the director said we needed to have crazy hair. Well, my mom took that to heart and made my hair as big and poofy as she could. None of the other girls fully embraced the crazy hair directive and I really stood out.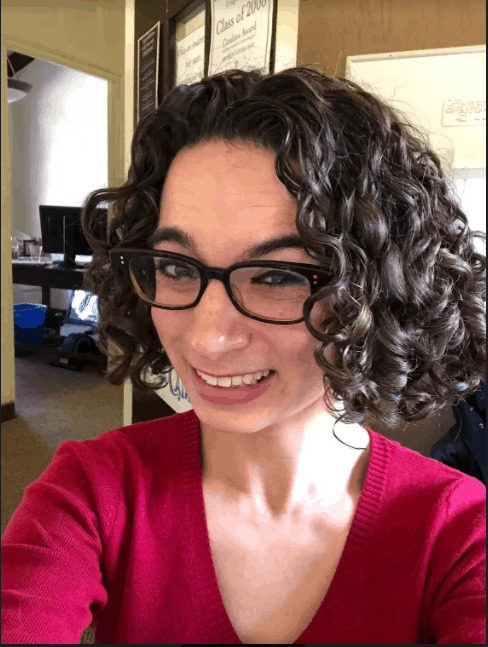 You can find Shannon on Instagram at @tinydancershannon
Want to be featured on The Holistic Enchilada's Curly Chronicles? Submit your story here.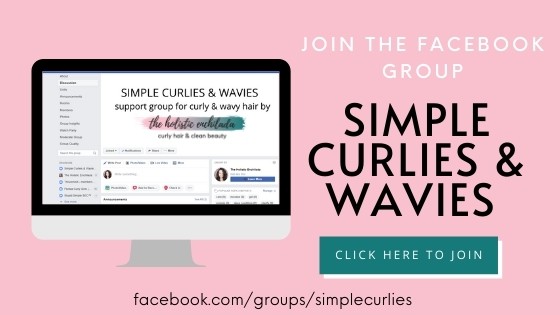 Looking for curly hair tips? Check out these popular posts: