In this post, I share my favorite high porosity hair products for my fine, low density type 2b 2c 3a hair.
After my last post on determining hair porosity, I got lots of questions about products for each porosity type. While I'd love to be able to recommend something for all types, I can only recommend based on my experiences and I have high porosity hair.
Ready to transform your frizz into defined, bouncy curls and waves? Join my free Quick Start Guide To Mastering Your Curls email course below and be on your way to fabulous curls in just a few steps!
If you're not sure what porosity your hair is, be sure to read my ultimate guide to hair porosity post.
Fine, Low-Density High Porosity Hair
Remember that high porosity hair tends to get wet quickly, stretches out when it's wet, absorbs products easily, tangles easily, is easily over moisturized, and is more prone to dryness.
In addition to these, my hair is low density meaning I don't have a lot, and very fine. So my hair gets weighed down by everything. I struggle with volume more than anything else and I prefer lightweight products for this reason. If you have more dense hair then these products may not be ideal for you.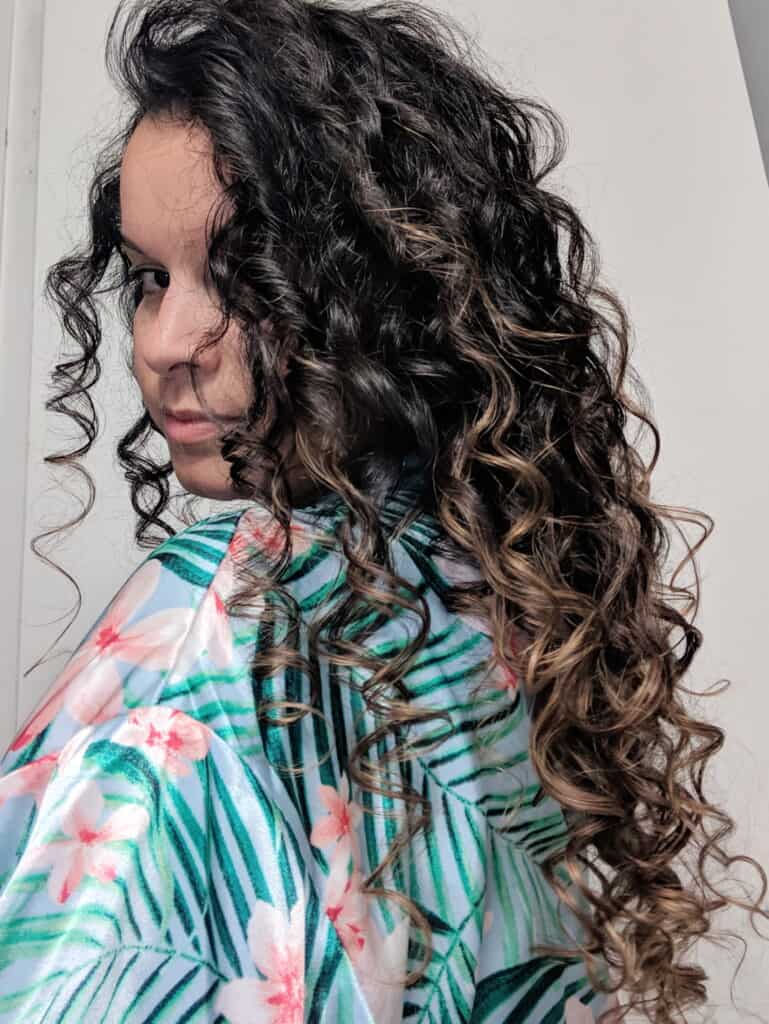 Fine curly hair is so different from other curly hair types. For so long, curly products have targeted thick, coarse curly hair and ignored us fine haired wavies and curlies but since the Curly Girl Method has gained popularity, more companies are coming out with product lines specifically for fine, curly and wavy hair.
I have a few favorites and don't use the same products every day. Depending on how my hair feels and what I think it needs, I tend to rotate through the same bunch and use treatments as needed. But overall, these are the best products for fine curly hair that also work for my high porosity hair.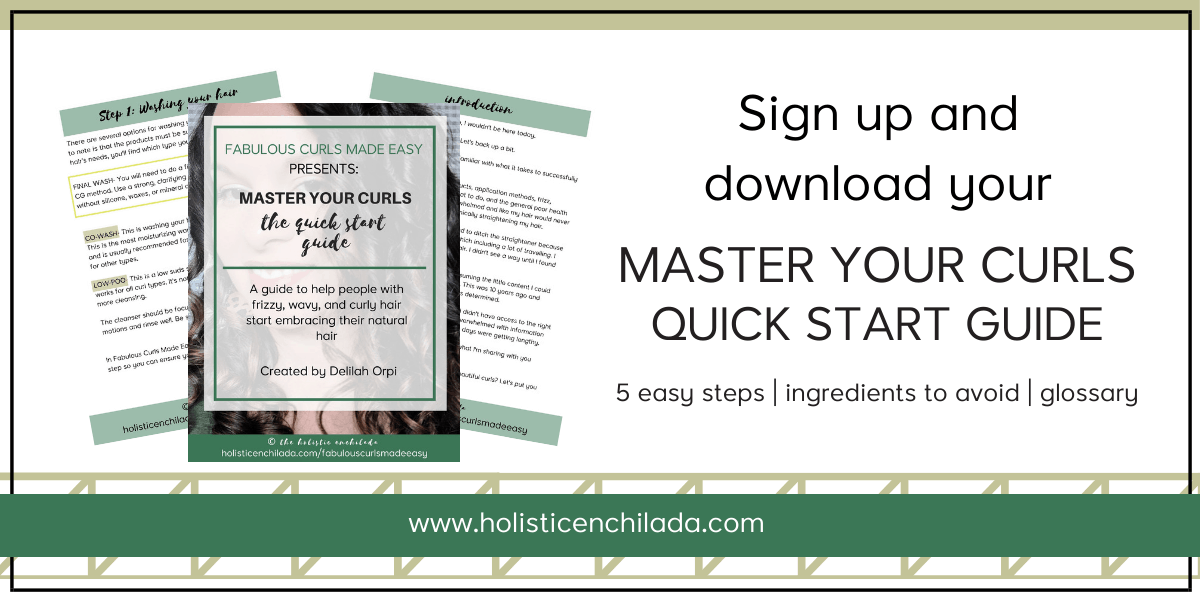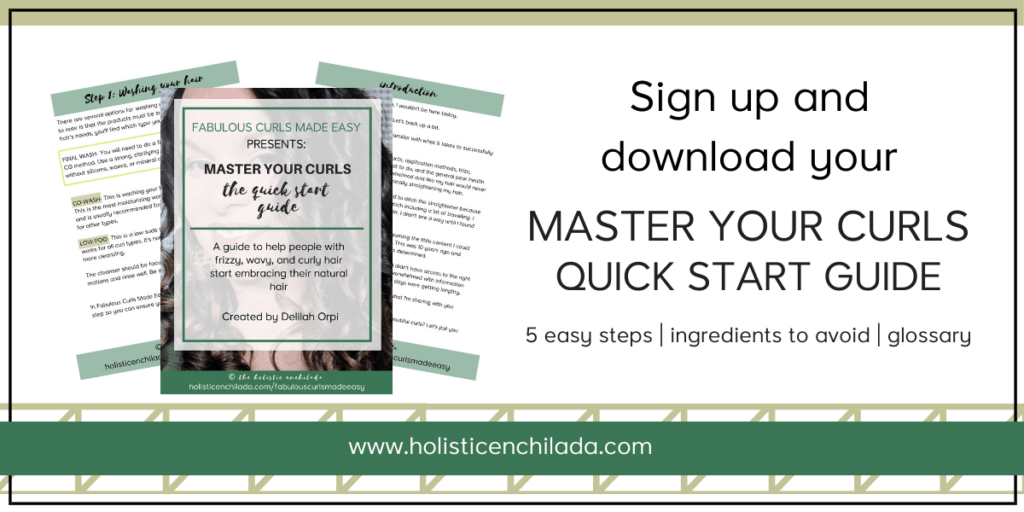 This post contains affiliate links, meaning at no additional cost to you, I will make a commission if you click through to make a purchase. Please read our disclosure policy for more details.
High Porosity Hair Products for Fine 2B 2C 3A Hair
Shampoo

Conditioner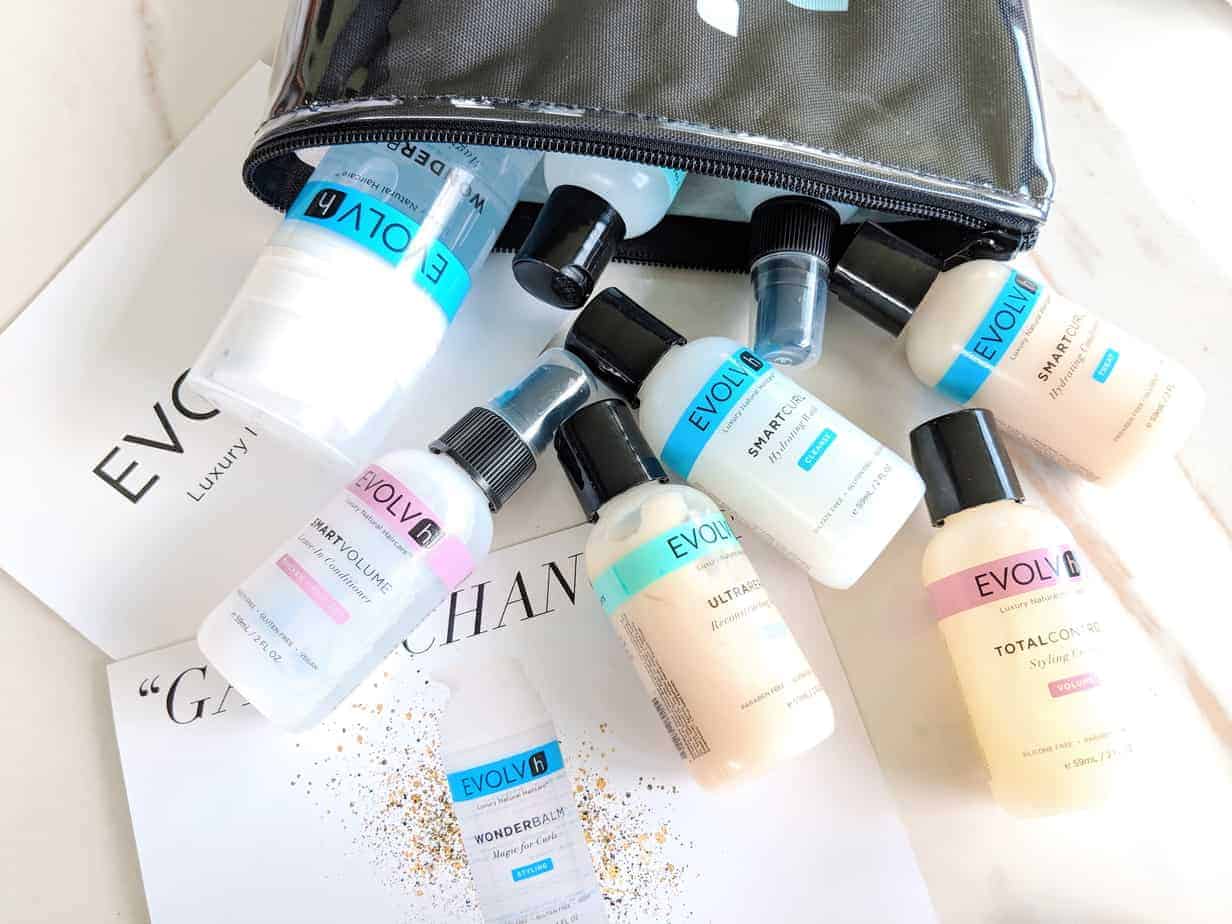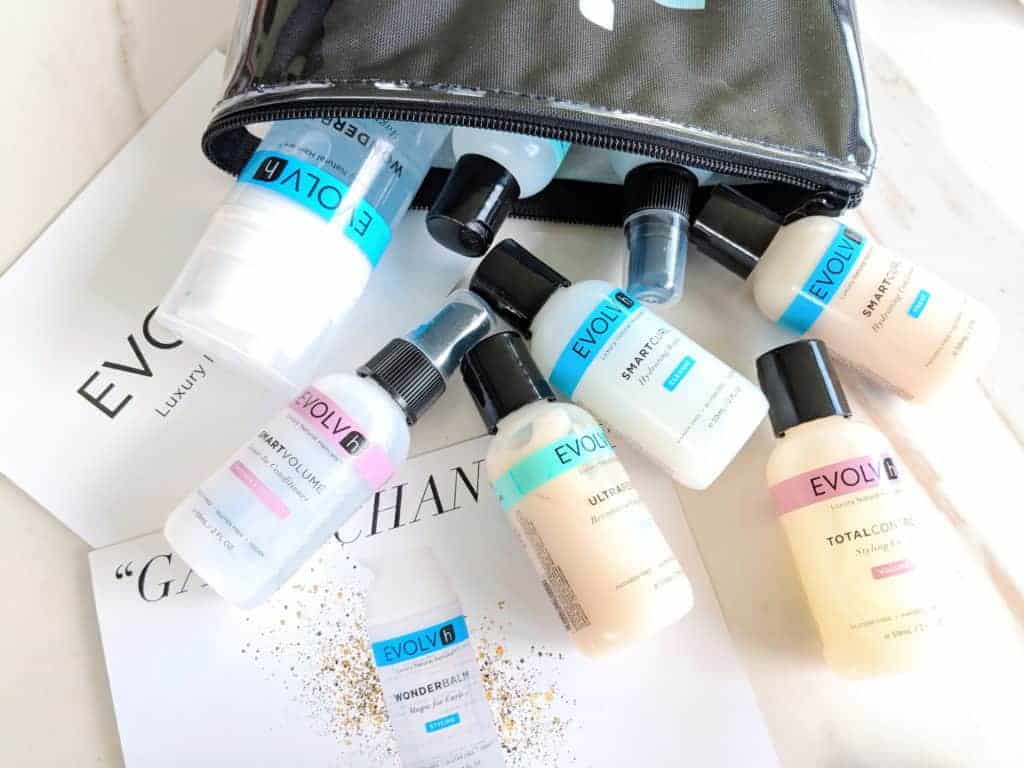 Leave-ins
Styling Products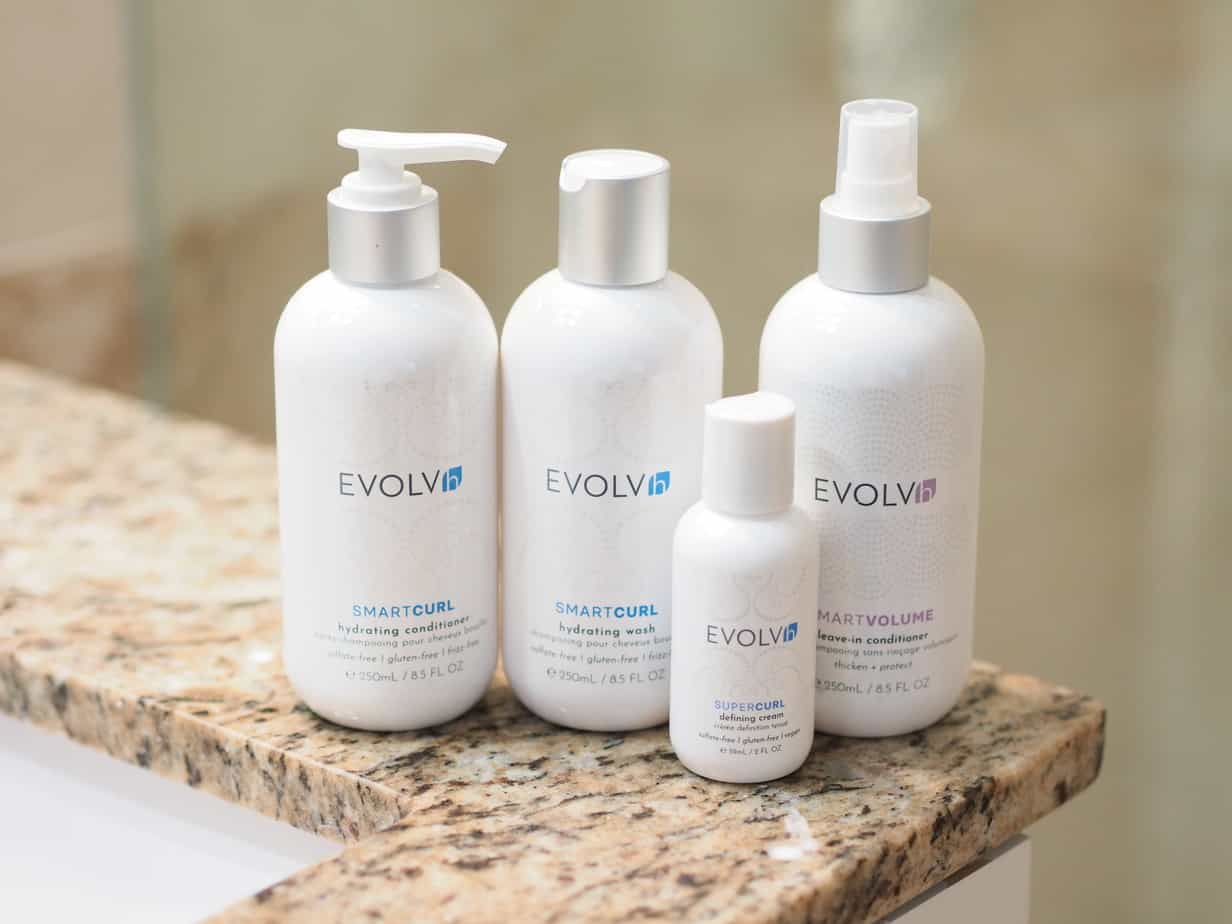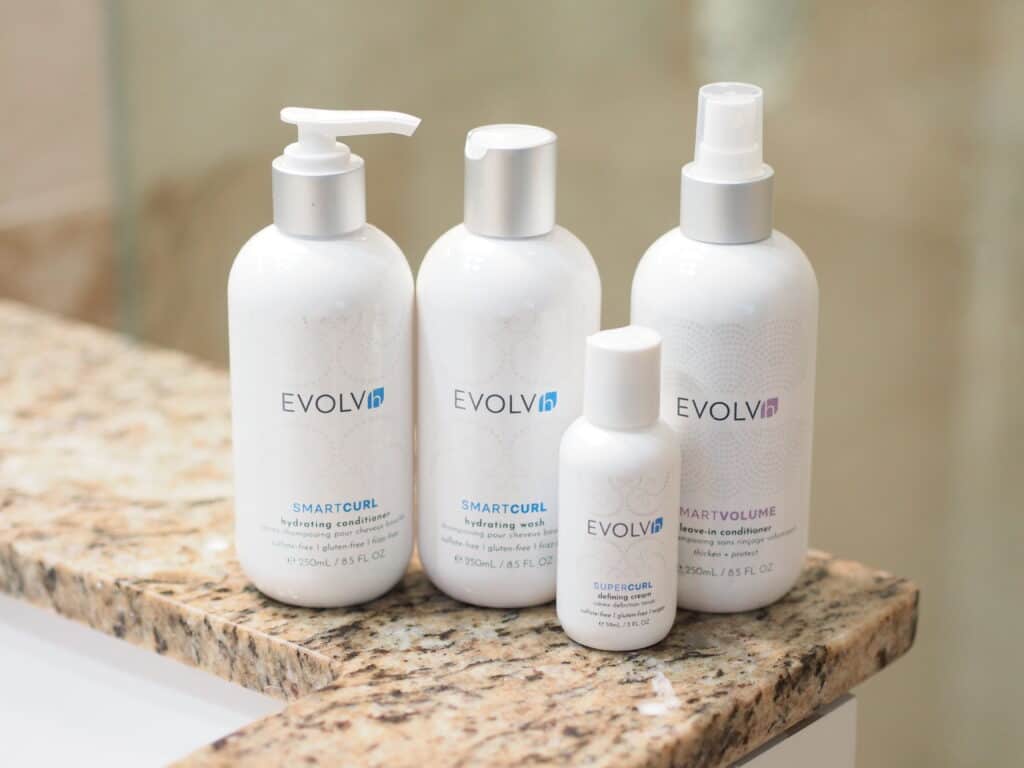 High Porosity Hair Treatments
In addition to washing and styling with these products, I do protein treatments and clarify on a regular basis. High porosity hair needs protein and clarifying on a regular basis so don't forget these.
Protein Treatments
I like to do rice water rinses once a month to get my protein in and help keep my curls bouncy. You'll know you need this when your curls start to look stretched out.
Clarifying
I clarify once a month by using Kinky Curly Come Clean. I also use an apple cider vinegar spray or rinse once a week. I dilute some ACV into water in a large bottle and either spray on my scalp or pour over my head. It helps with my itchy scalp and provides some shine to the length of my hair.
Deep Conditioning
I also deep condition on dirty hair because it doesn't over moisturize this way. On wash day, I wet my hair and apply the deep conditioner. I leave it on as I soap up which takes a few minutes, then I rinse and continue with the regular wash and style. I do use regular conditioner again after shampooing. This is the only way I can deep condition without weighing down my hair.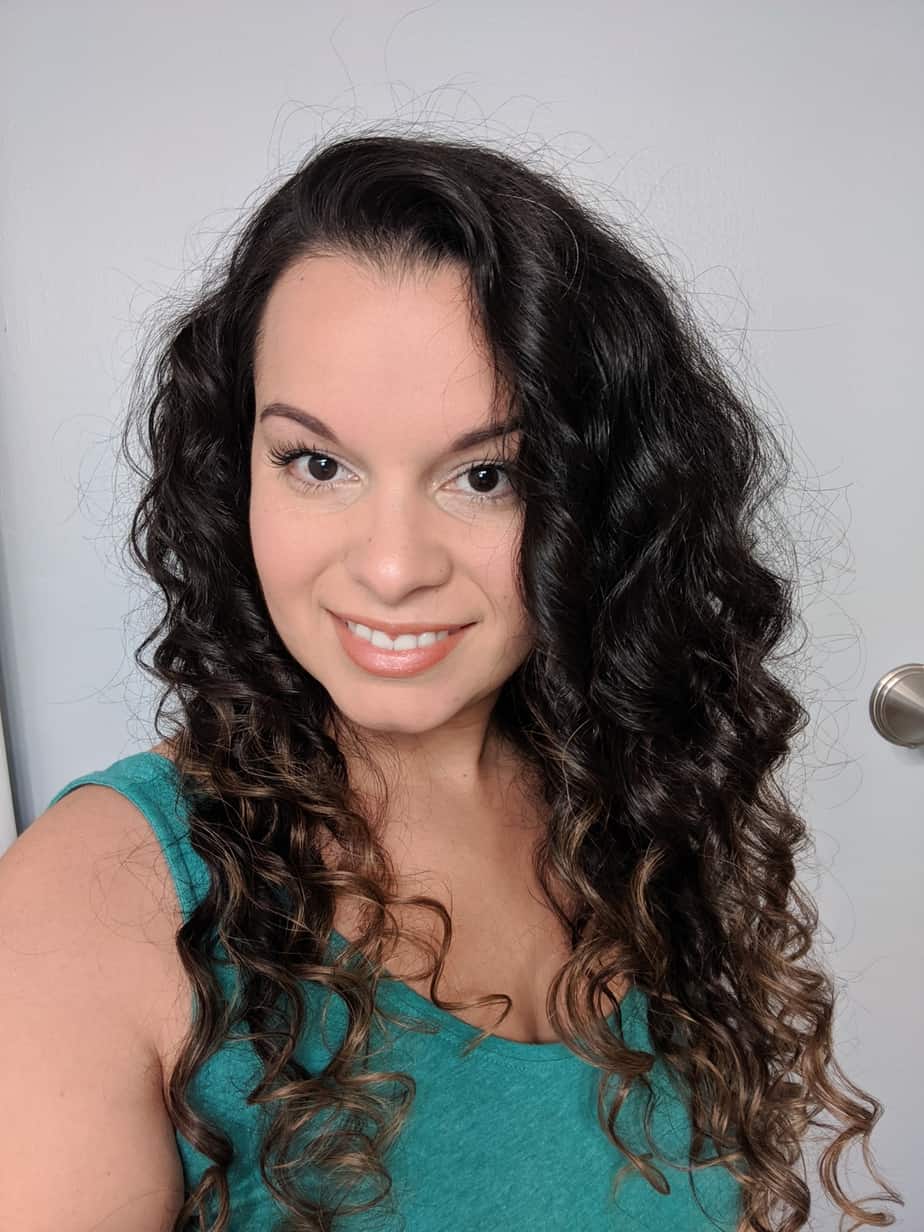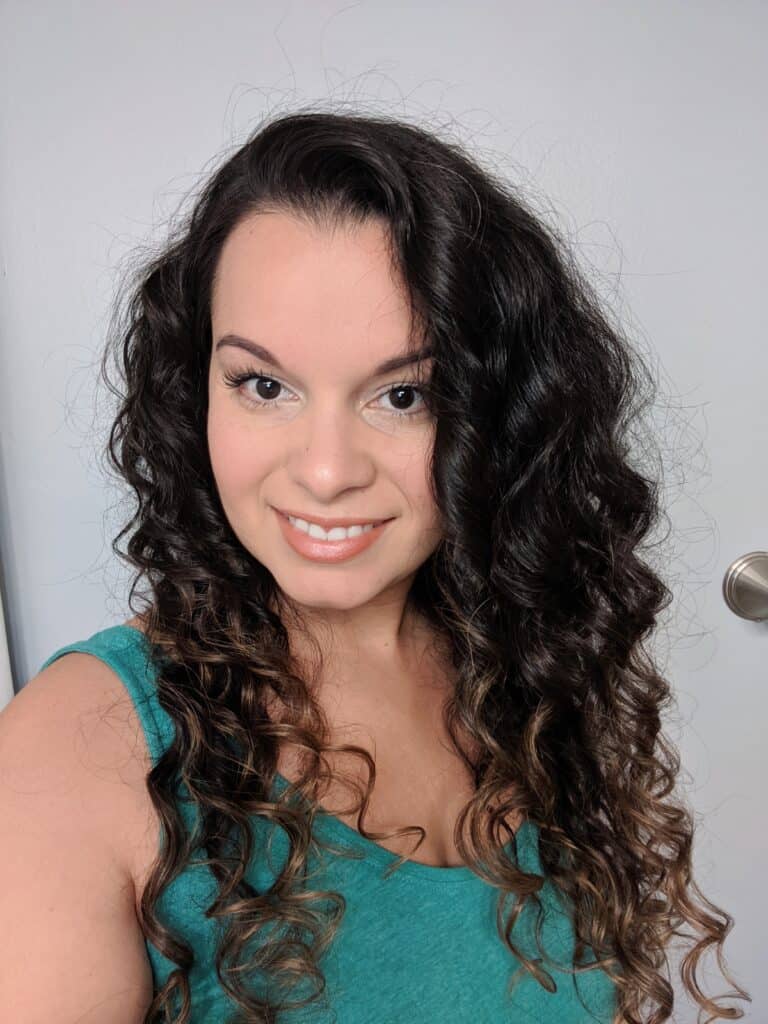 If you need more help in choosing specific products based on your hair type, check out my product finder, the FCME Product Matching Guide.
This guide will show you how to identify your hair type and characteristics, provide some styling tips, and list exact products that will work on your hair type. Click here for more info.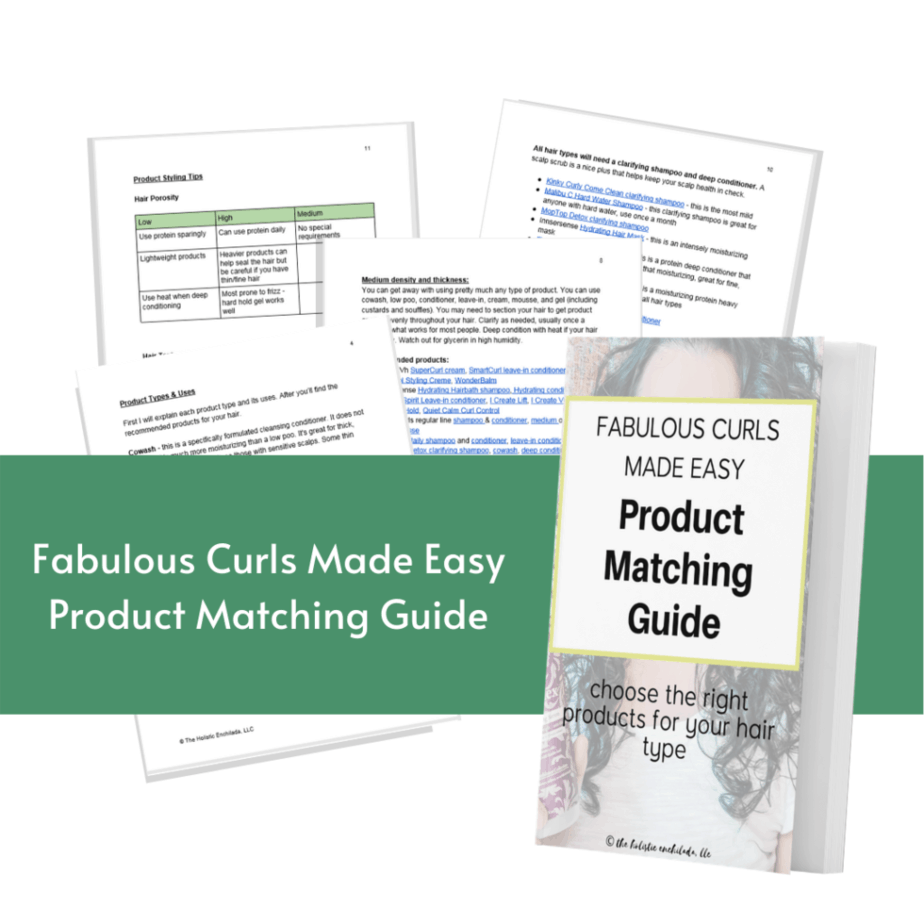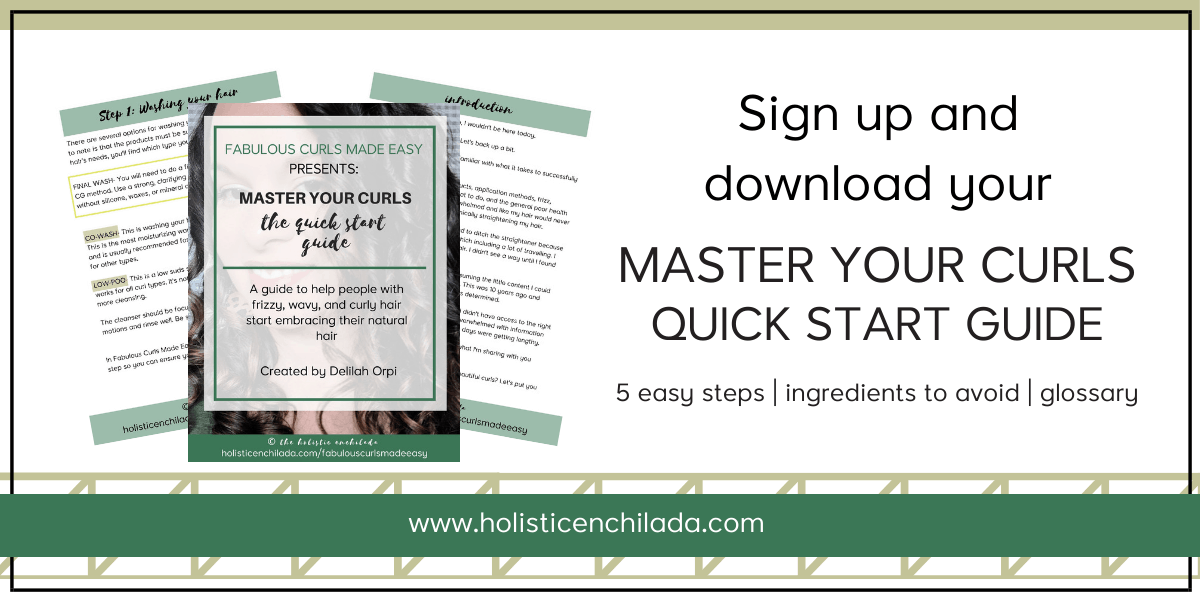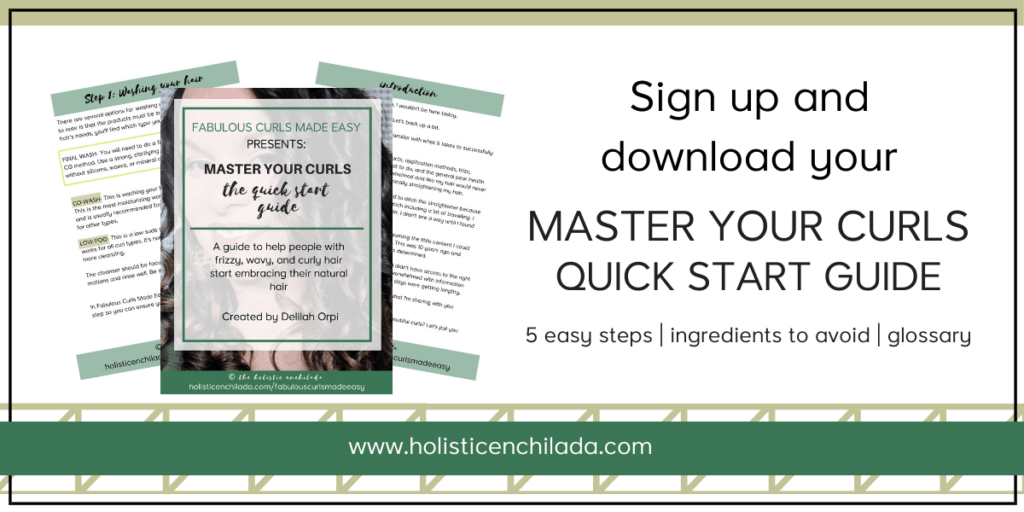 If you want to learn more about embracing your naturally wavy or curly hair, you can join my FREE email course and download my FREE pdf guide, THE QUICK START GUIDE TO MASTERING YOUR CURLS, full of everything you need to know to get started and bring back your beautiful waves and curls.
You can also read my other popular posts on curly hair: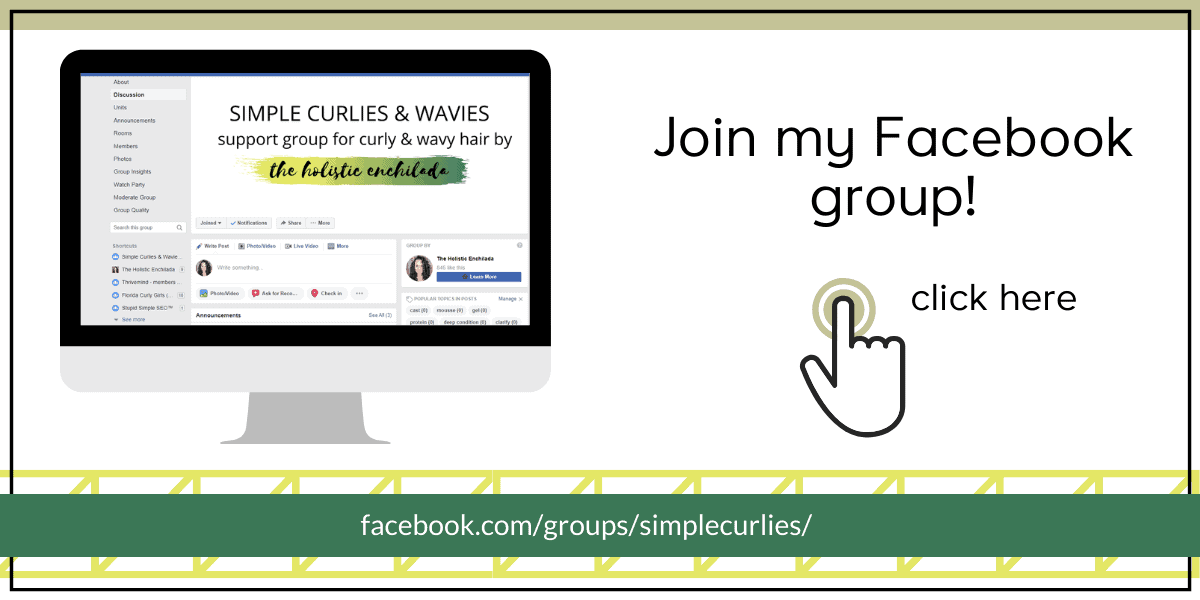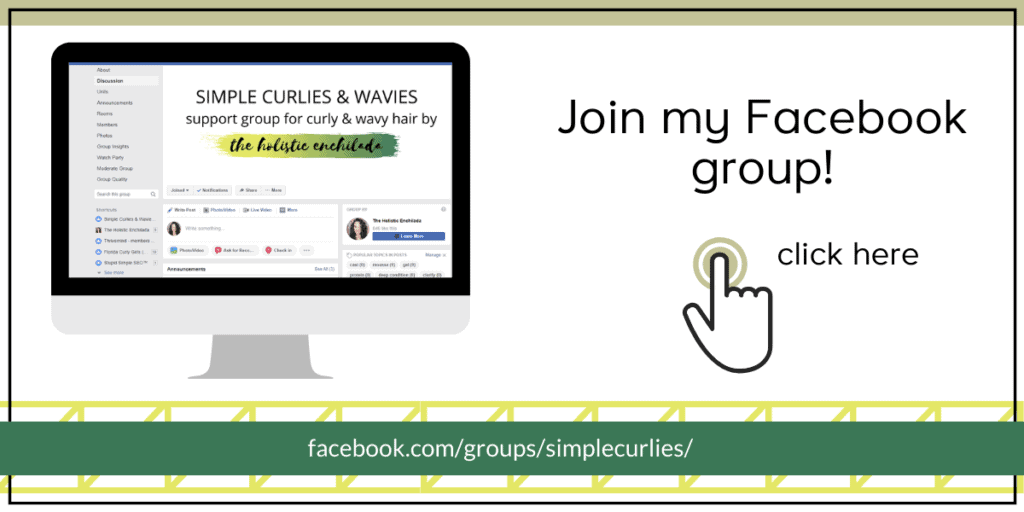 If you found this helpful, please share and pin!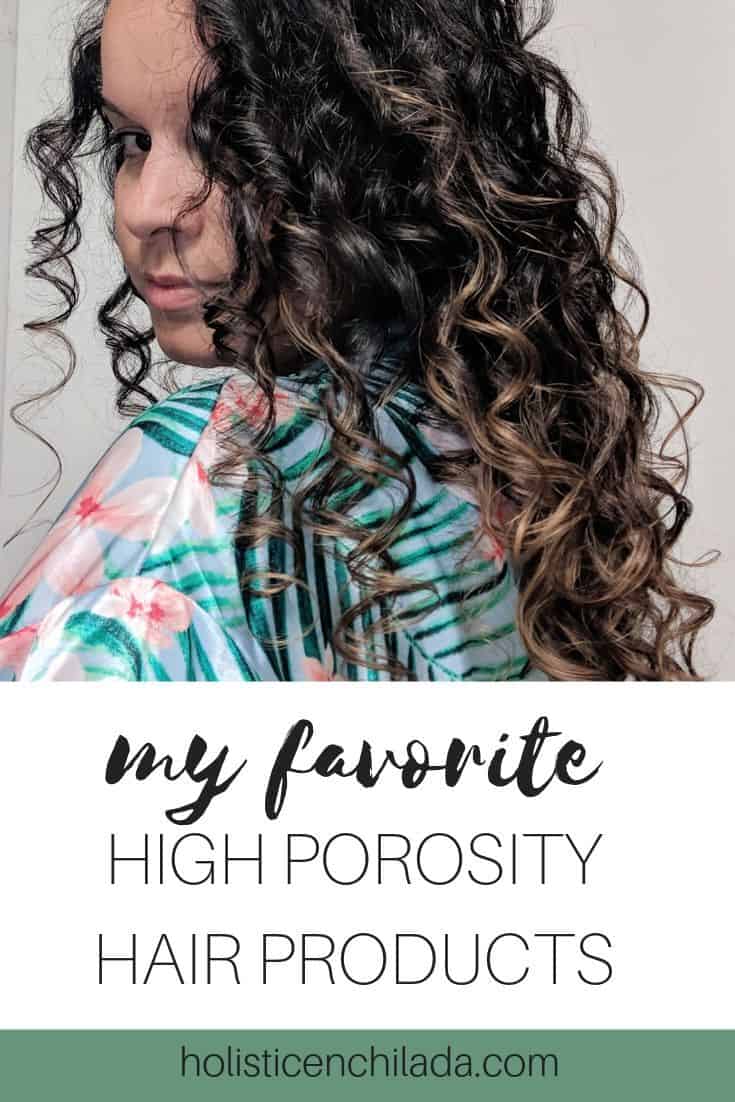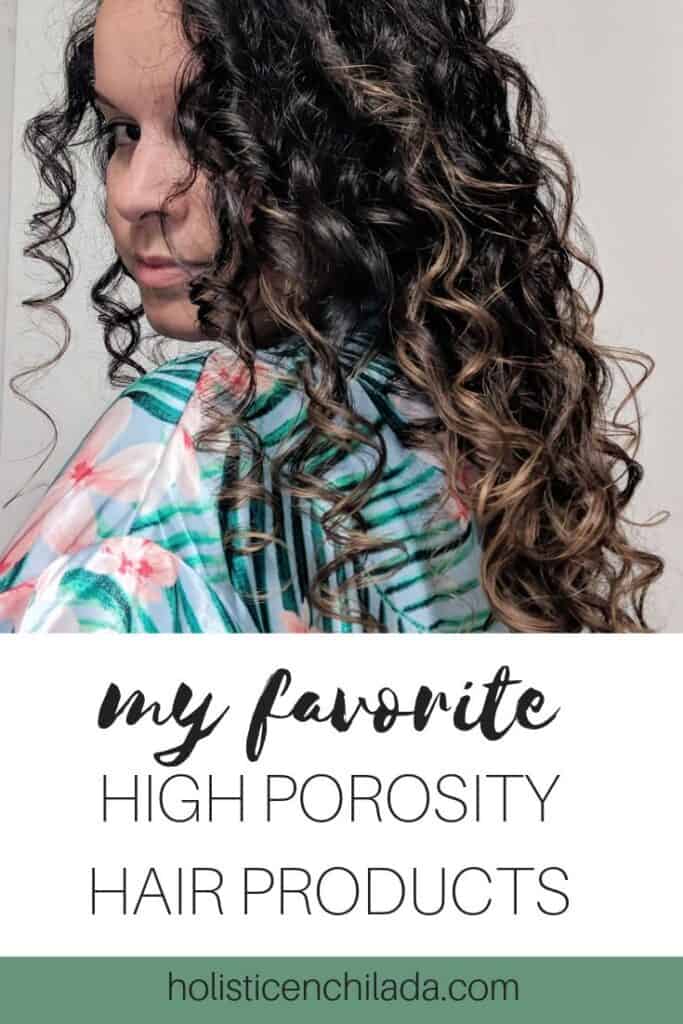 Fabulous Curls Made Easy
FCME is an online course that will guide you through creating a simple custom routine that gives you fabulous results in just a few weeks. Learn what your hair type is, which products and ingredients will work for you, and how to style according to your hair type by creating a simple custom routine that works. No more confusion about products or methods or battling frizz and time. Click here for more info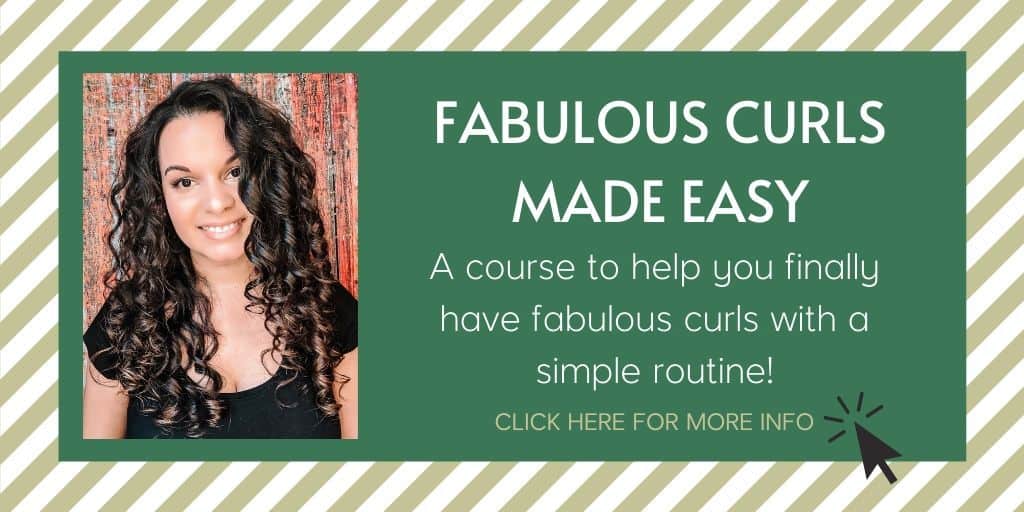 Curl & Clean Beauty Coaching
I now also offer Curl & Clean Beauty Coaching sessions virtually! You can book a 15-minute, 30-minute, or 45-minute session with me to help you solve your curly hair or clean beauty struggles. Click here to learn more.