Nontoxic Budget Curly Girl Method Approved Products
Switching to the Curly Girl Method can get expensive as you experiment with different products or if you're a product junkie. Finding affordable clean curly girl method approved products almost seems like a unicorn, as there are few brands and most are expensive.
This post contains affiliate links. Please read our disclosure policy for more details.
While I absolutely love EVOLVh, I know it seems pricey to some. This stuff lasts me an entire year and therefore is actually cheaper than budget brands, but I know the upfront cost is a barrier to some.
So here I list some more affordable brands and products you can try. These are all cleaner as some do have fragrance or a questionable ingredient. If you are picky about using clean ingredients then make sure you read the ingredients label before purchasing any of these. They are all curly girl method approved products so you only need to look for ingredients you're avoiding for other reasons.
With some of these, like Shea Moisture, they can cause buildup over time so you would need to clarify regularly (once a month). Also ensure you're deep conditioning 1-4 times a month, which can be done using oils such as olive or coconut.
For more info on the curly girl method, check out my basic guide for both wavy and curly hair, or join my course Fabulous Curls Made Easy.

Clean & Curly Girl Approved Shampoo
Clean & Curly Girl Approved Clarifying Shampoo
*Note: to be clarifying a shampoo must have the ingredient ofelin sulfonate
---
Clean & Curly Girl Approved Conditioner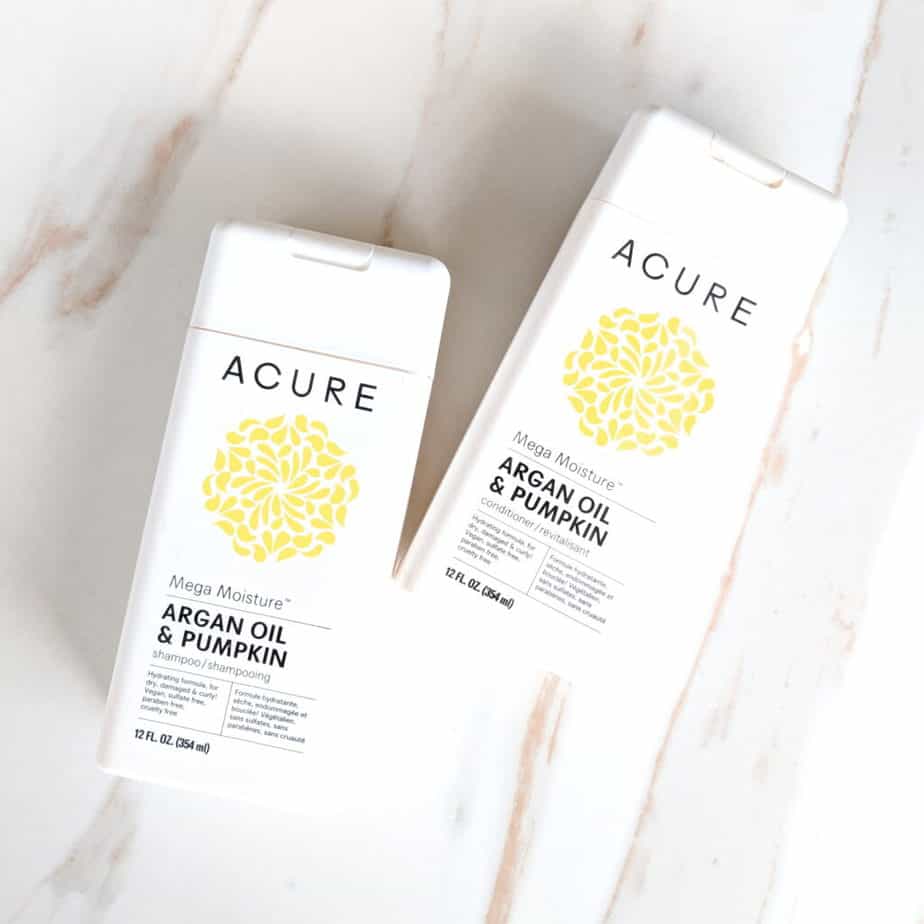 Clean & Curly Girl Approved Leave-in Conditioner
Clean & Curly Girl Approved Deep Conditioner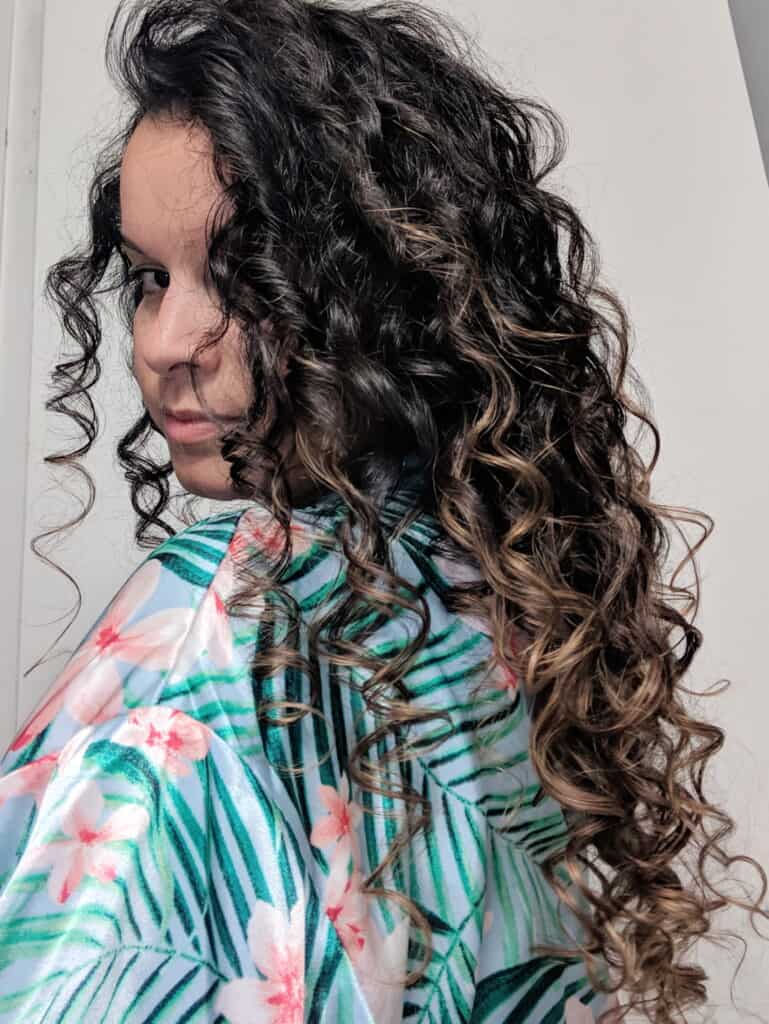 ---
Clean & Curly Girl Approved Styling Products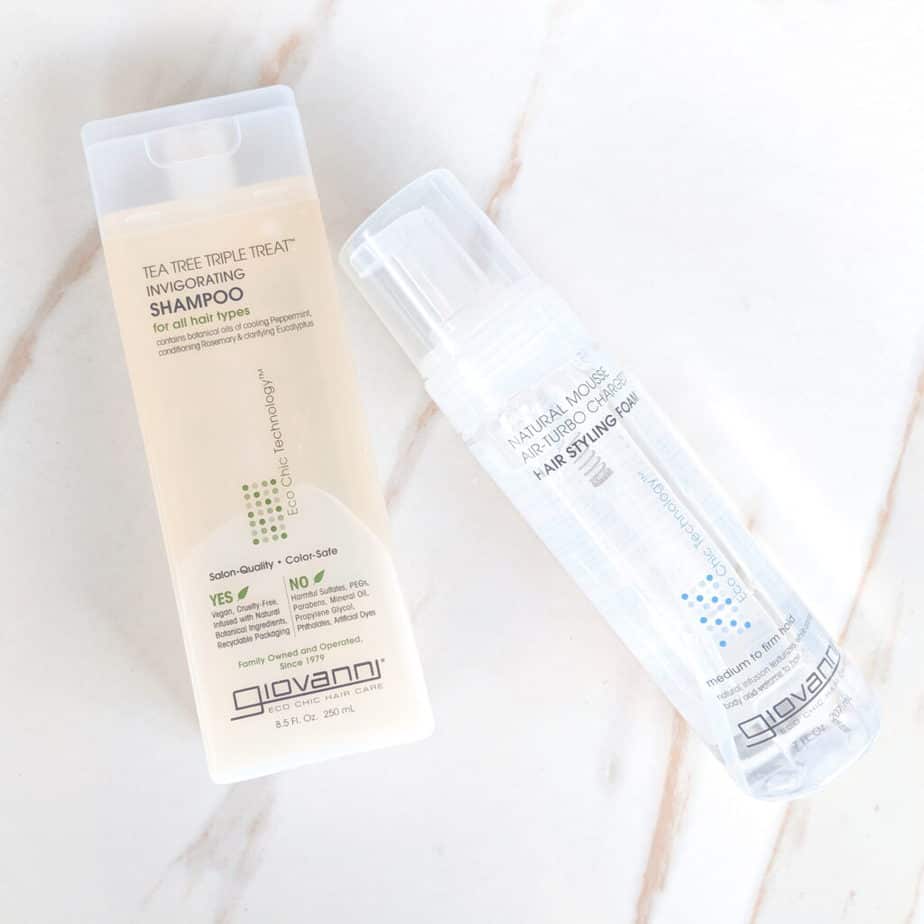 Accessories
I'll only mention a few of the accessories I use on a regular basis to help keep my curls looking good and last between washes. None of these are necessary but they help.
Fabulous Curls Made Easy
This online course is not a hair product but it will help you if you are struggling with products or other curly hair issues. This course will guide you through creating a simple routine that gives you fabulous results. Learn what your hair type is, which products and ingredients will work for you, and how to style according to your hair type by creating a simple routine that works. No more confusion about products or methods or battling frizz and time. Click here for more info.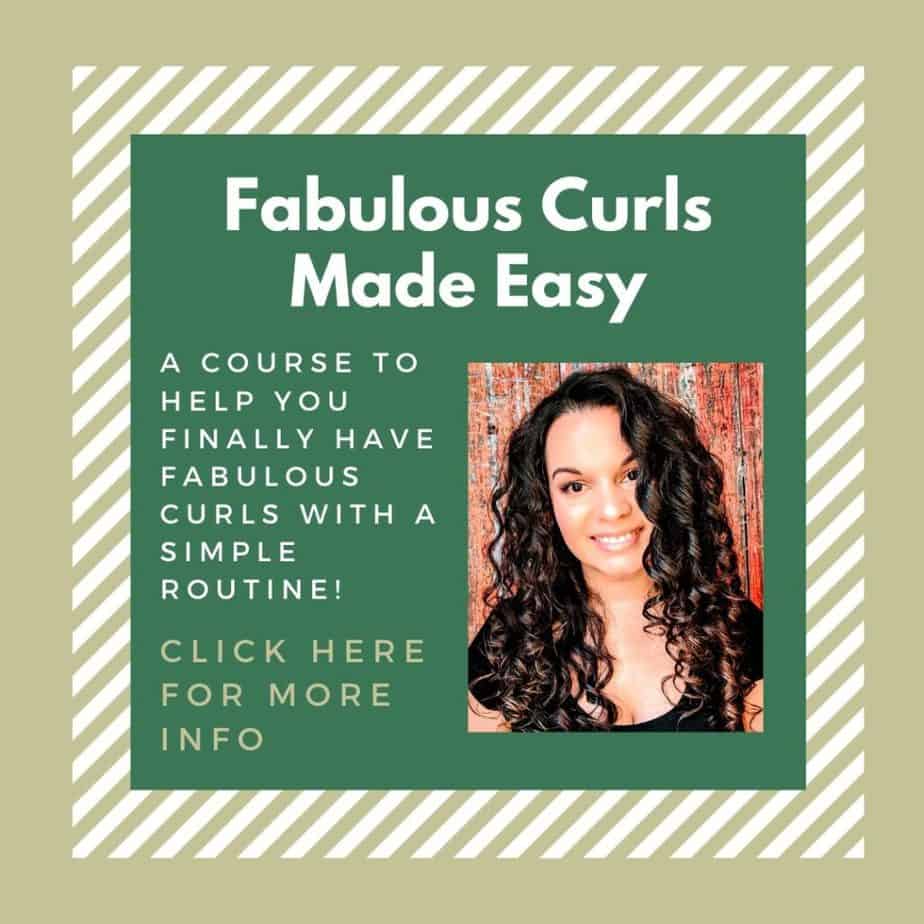 If there are other products you know of let me know so I can add them to the list. This list is specifically for nontoxic curly girl products so that is why I have left out some of the other popular brands and products.
Check out my Favorite Products for Fine Curly Hair if you have hair like mine and want to see what's working for me. You should also know your hair porosity to figure out which products will work best. Check out my Guide to Hair Porosity to figure that out and get more tips.
Click here for tips on product application and methods. I also have a few videos on Youtube, and below is one showing my whole routine.
If you want to learn more about the curly girl method download my free 10-page guide: HOW TO GET STARTED ON THE CURLY GIRL METHOD. You will learn how to follow the CG method in just a few steps and be on your way to beautiful waves and curls in no time! I also have a step by step course to creating a simple routine for your hair,

Fabulous Curls Made Easy.
You can also read my other popular posts on curly hair:
Also, follow me on Instagram as I'm always posting tips and tutorials.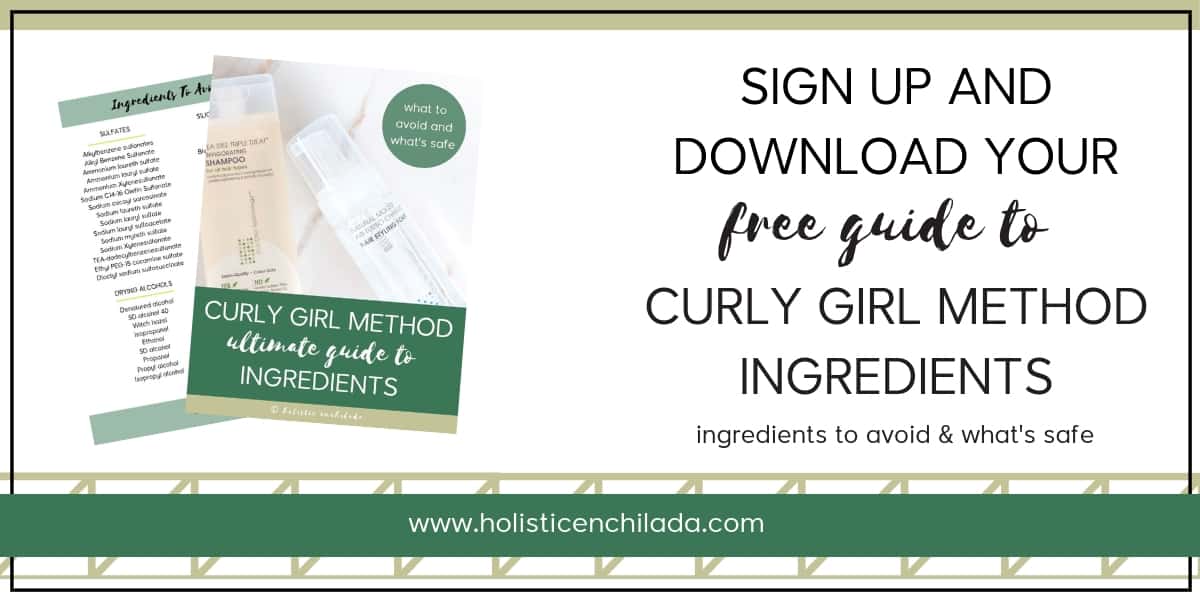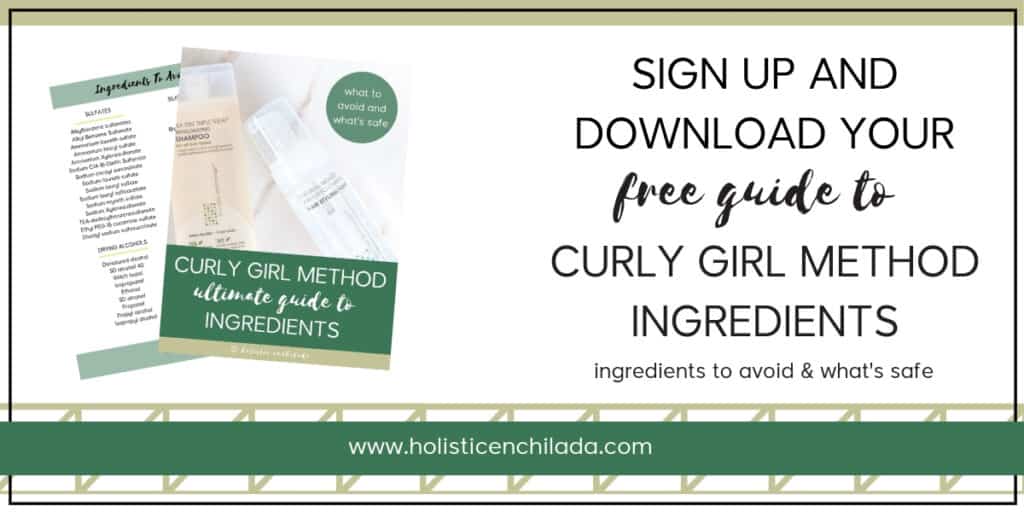 Want to remember this? Save Affordable & Clean Curly Girl Method Approved Products to your favorite Pinterest board!