How To Layer Products On Curly Hair
This post may contain affiliate links, and I will earn a commission if you purchase through these links. Please read the disclosure policy for more details.
If you've been reading about curly hair care and now you're wondering how to layer products on curly hair, then this post is for you!
It can get confusing with all the curly hair lingo and endless products you're 'supposed' to use, so I'm sharing my basic framework on the order of curly hair products to help you keep it simple. This is a starting point that you can tweak as needed for your hair type and needs.
Order of Hair Products For Curly Hair
The basic order of hair products for all hair types is to go from lightest to heaviest, or from more moisturizing to the highest level of hold. This is true regardless of hair type, but wavy and curly hair usually require more moisture and hold than other types, so we end up using more products most of the time.
Here is the basic order to apply your hair products:
Cleanser
Conditioner
Leave-in Conditioner/Cream
Mousse/Foam/Serum
Gel/Custard/Jelly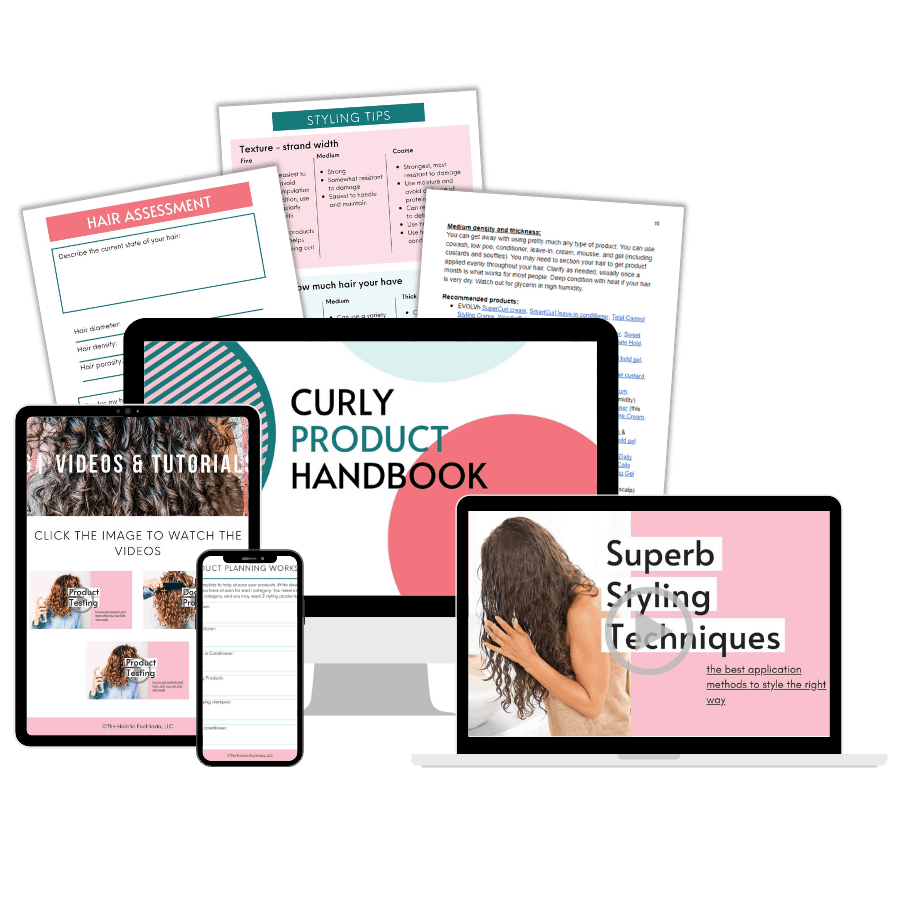 If you need more help in choosing specific products based on your hair type, check out my product finder, the Curly Product Handbook.
This guide will show you how to identify your hair type and characteristics, provide some styling tips, and list exact products that will work on your hair type. Click here for more info.
Read more: How To Choose The Right Curly Hair Products
---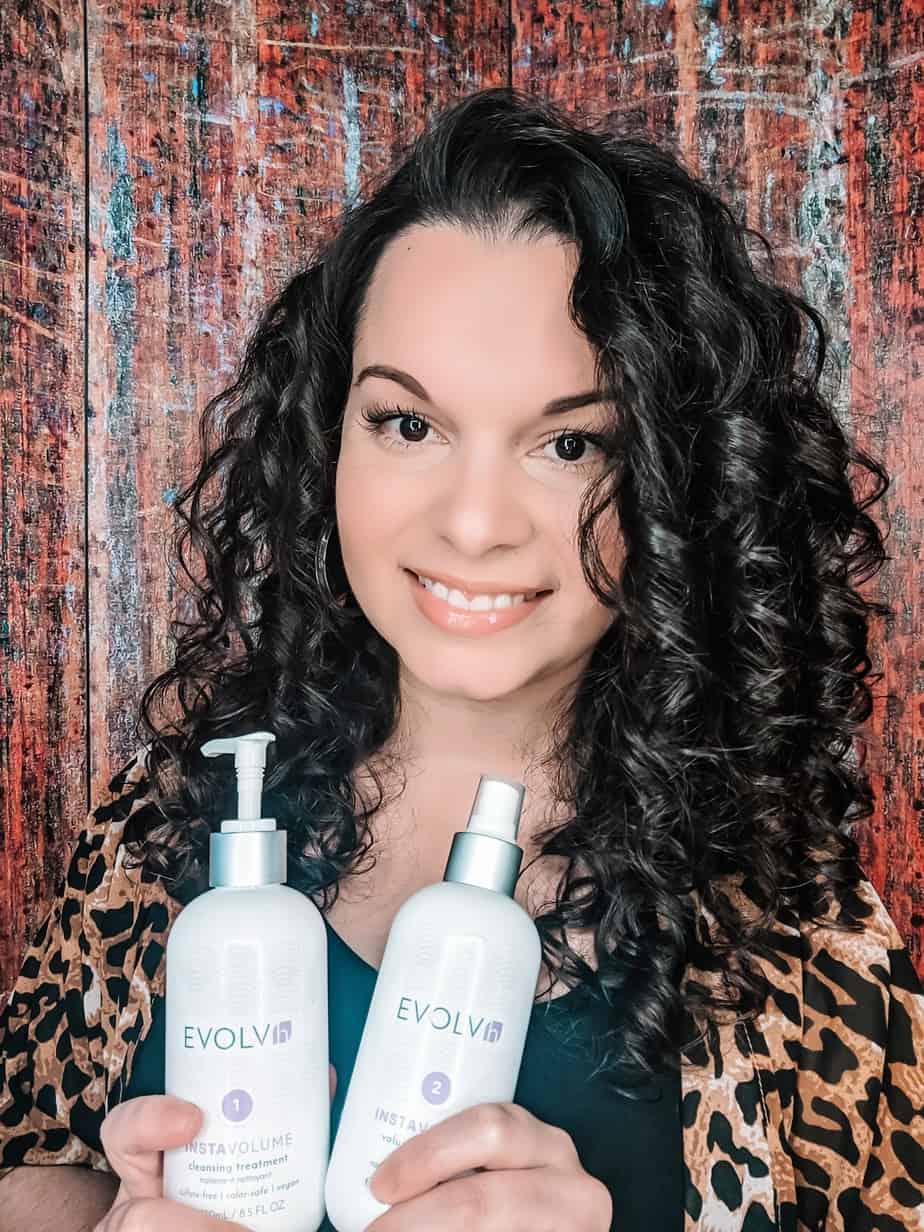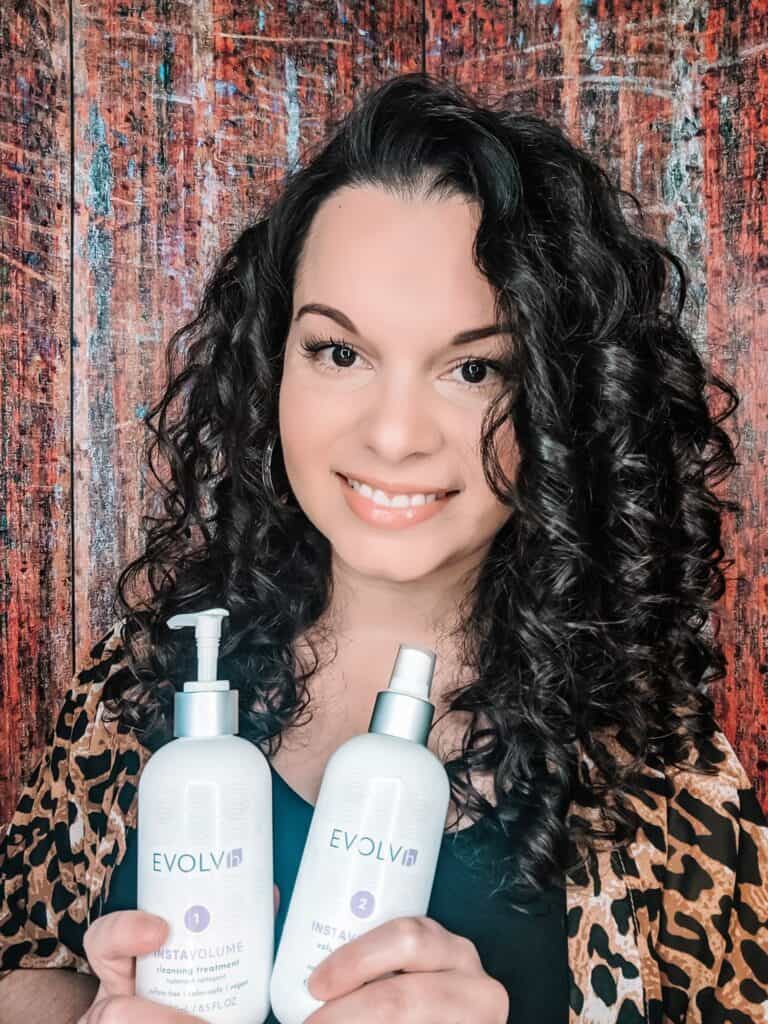 Cleanser
The first product is your cleanser. This can be a cowash, low poo shampoo, or a clarifying shampoo. You only need one, but you can repeat this step if you feel the first time didn't get your hair and scalp clean enough.
Wondering which cleanser is right for your hair? Make sure you take the Curly Hair Type Quiz to determine your needs.
Then check out these resources:
---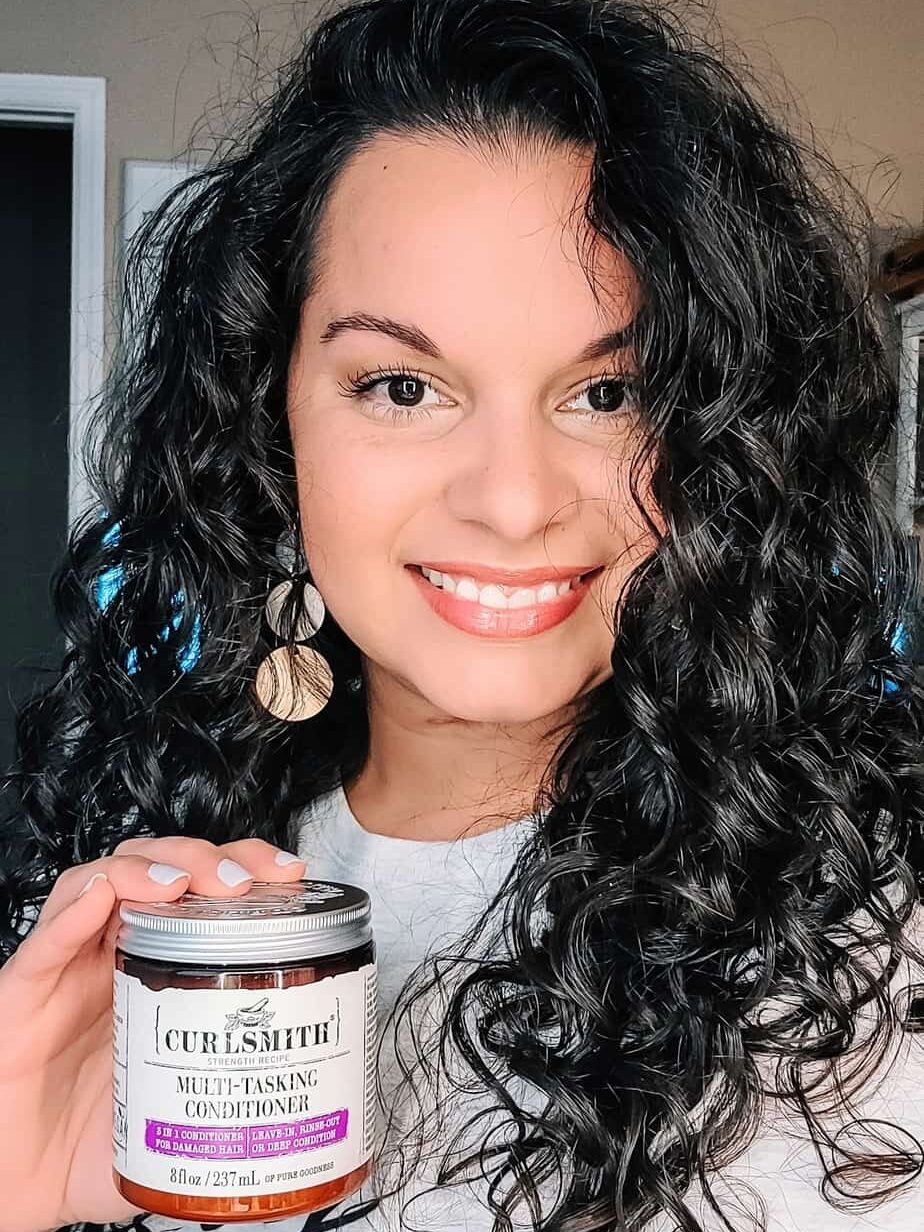 Conditioner
You can use a regular conditioner or deep conditioner for this step, but not both. Conditioning products soften the hair, help with detangling, add moisture for definition, and provide nutrients to the hair to help strengthen it.
Hair masks are also sometimes considered deep conditioners. Read the label to see how a product should be used so you can tell if it's a conditioner or not.
Many deep conditioners target either moisture or repair. Be sure to follow the directions on the label so you don't overdo it.
Once you know hour hair type and its needs, use the resources below to help you find the right conditioners:
---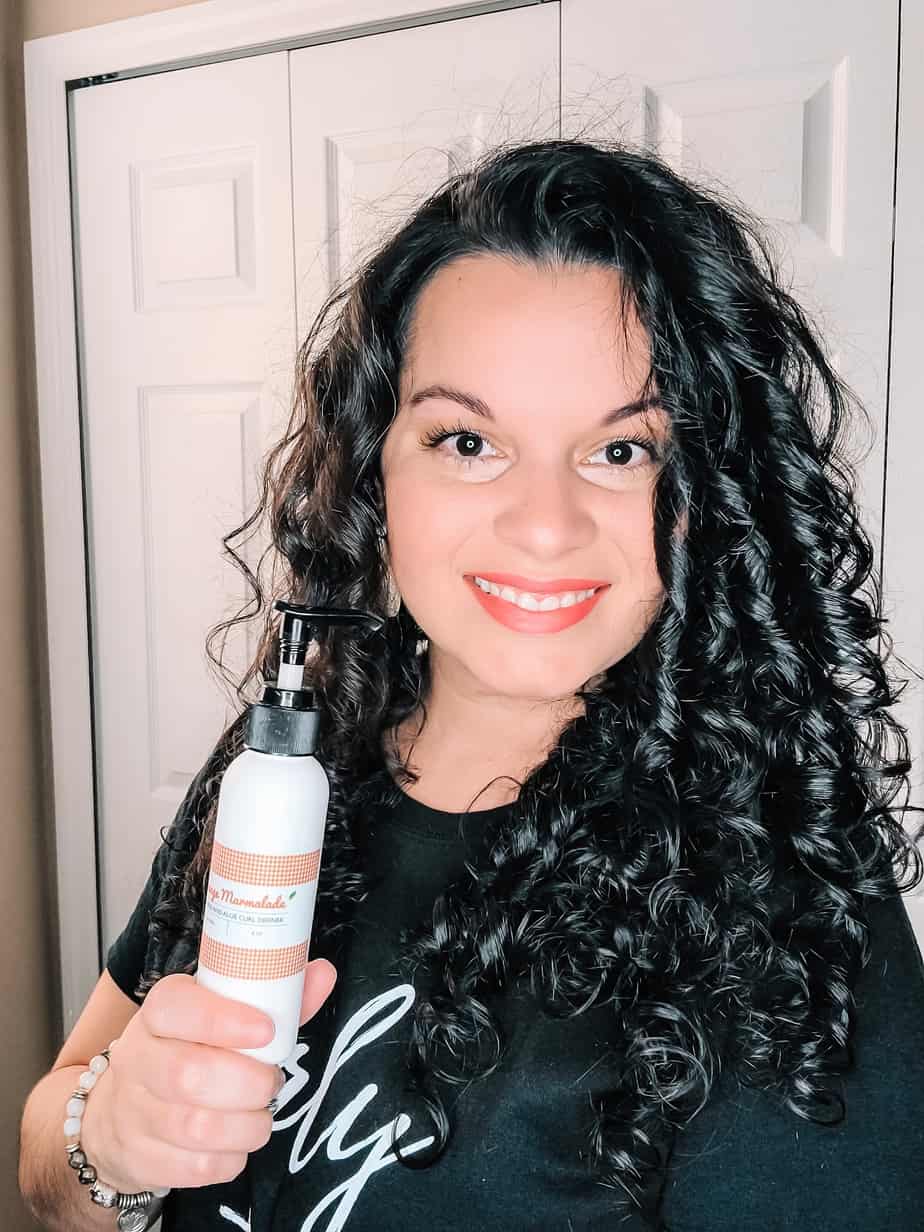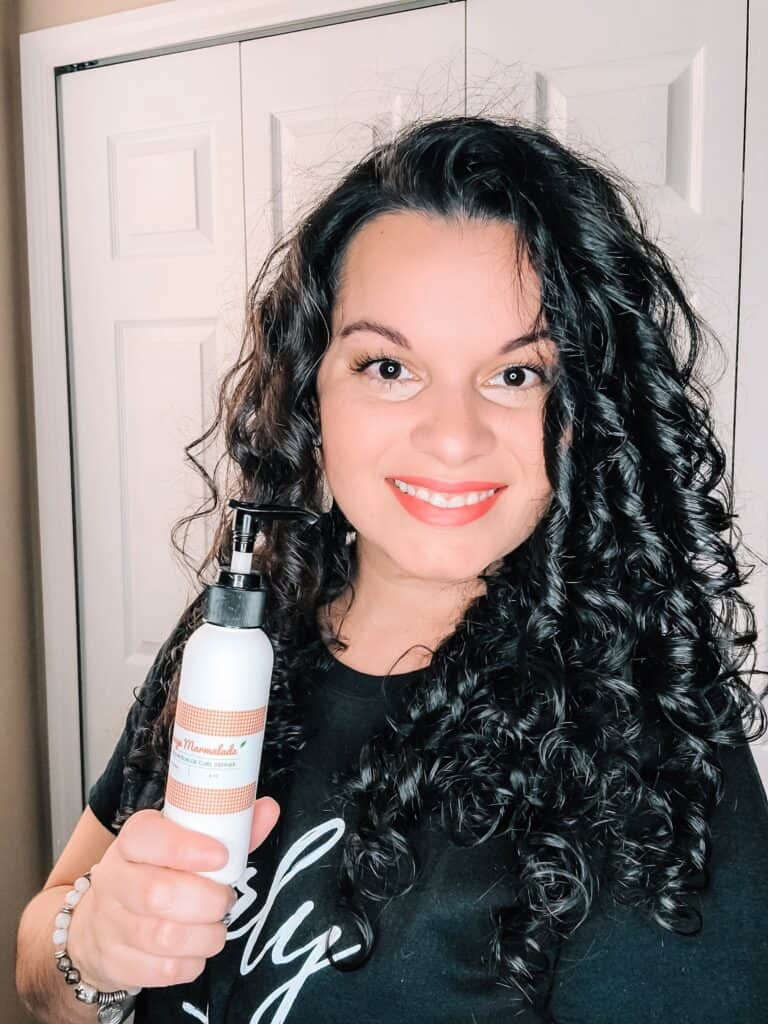 Leave-in Conditioner/Curl Cream
After your conditioner, you would apply a leave-in conditioner or curl cream. These products help lock in moisture and prepare your hair for styling.
A leave-in conditioner is lighter and works on all curl types, while a curl cream is heavier and best suited for curls that need extra moisture and definition.
If your hair is really, really dry then you can use both a leave-in conditioner and a curl cream.
Once you know hour hair type and its needs, use the resources below to help you find the right leave-in products:
---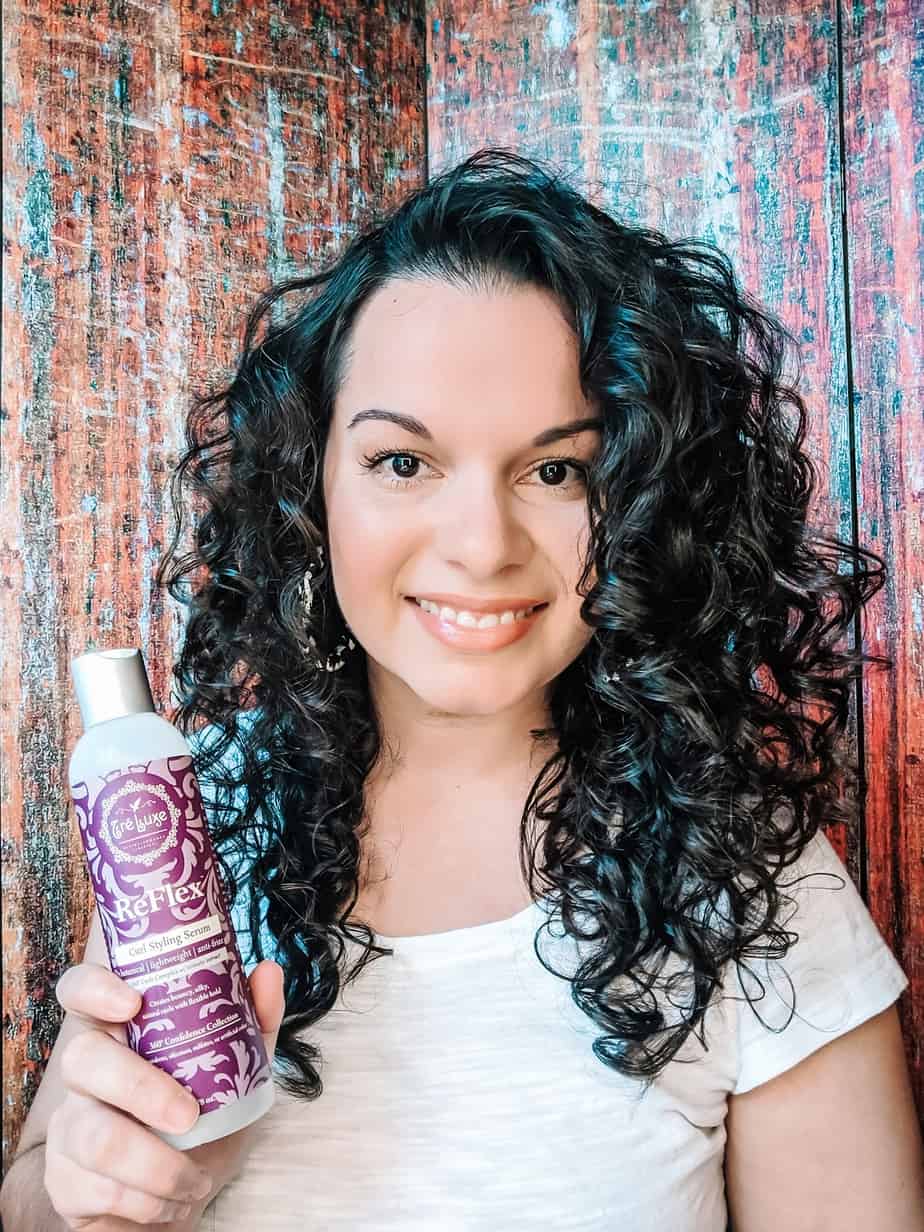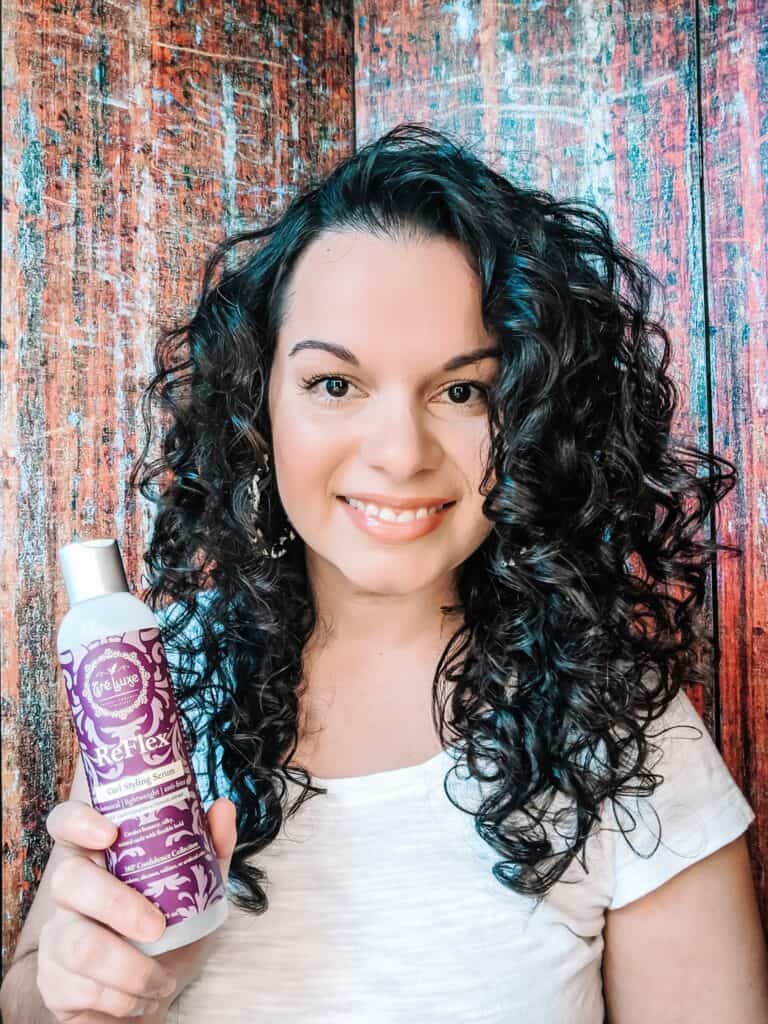 Mousse/Foam/Serum
The next products would be either a mousse, a foam, or a serum. These products help to define and enhance curls, and sometimes add volume. Curl activators are often serums and would be applied at this point, but some activators double as gel or cream.
All of these products are optional and you can totally skip using these altogether and just use a gel. You only need one but can use more if you want.
Once you know hour hair type and its needs, use the resources below to help you find the right mousse, foam, or serum products:
---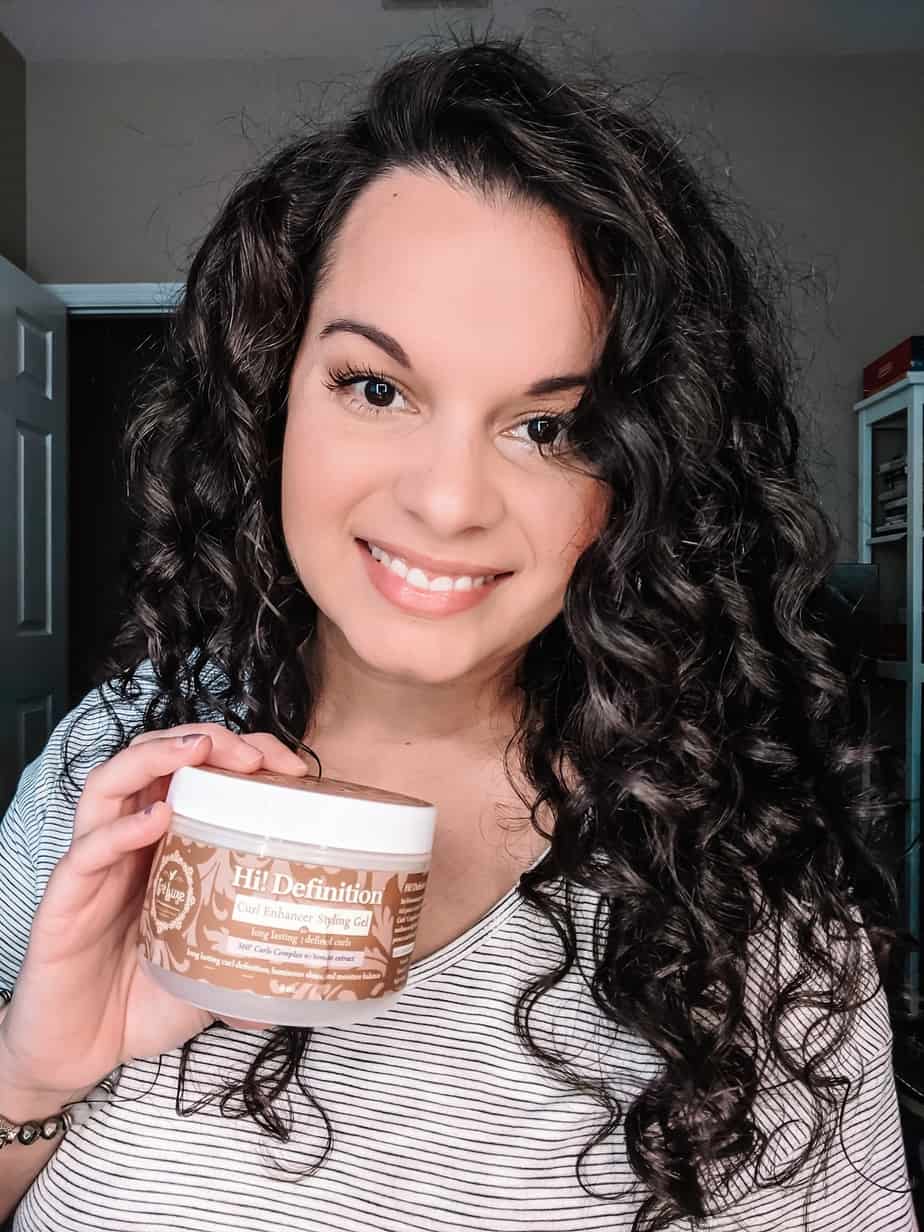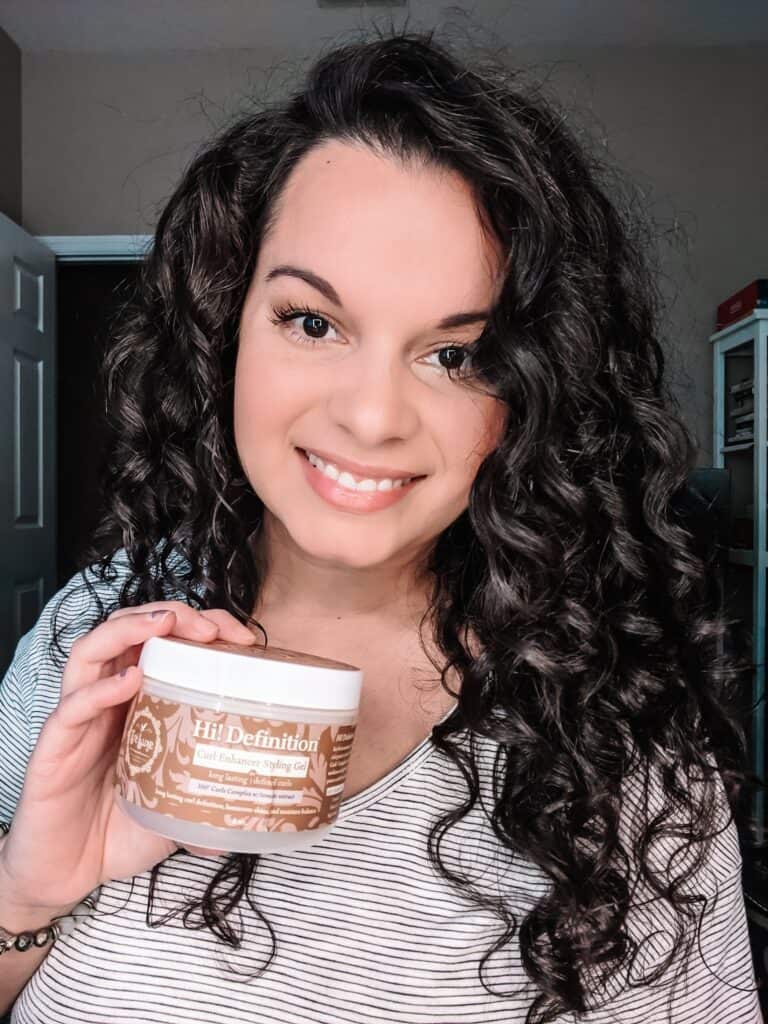 Gel/Custard/Jelly
These will provide hold and definition for a lasting style. Gels lock in the moisture you added with the previous products. Gels are key to having a style that lasts more than a day. And you can still have soft curls even when using gel – you just have to know how to use it the right way. Scrunch out the crunch is your friend here.
Again, you only need one but some people like to use more than one. If you struggle with definition and have really thick hair, go ahead and use a good amount or layer two gels if you want.
Once you know hour hair type and its needs, use the resources below to help you find the right gel products:
---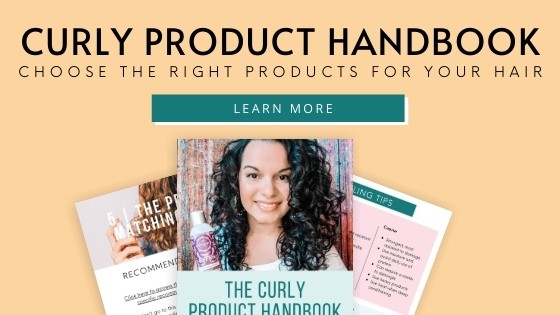 Conclusion
Hopefully, this post has helped you with knowing how to layer products on curly hair so you can plan out your wash day and simplify your routine. Below are some more resources that may be helpful for you:
If you want help with embracing your naturally wavy or curly hair, you can join my FREE email course and download my FREE pdf guide, THE QUICK START GUIDE TO MASTERING YOUR CURLS, full of everything you need to know to get started and bring out your beautiful waves and curls.