11 Curly Hair Tips for Winter
This post may contain affiliate links, and I will earn a commission if you purchase through these links. Please read the disclosure policy for more details.
We love winter for the holidays, the pretty snow, and the hot cocoa, but us curly haired girls don't love it for its dry air. Your already dry hair becomes impossibly drier, the wind and snow make your hair ridiculously tangled, and let's not even talk about hats and the frizz they cause.
So what's a curly girl to do? You need the best curly hair tips for winter and they are a bit different than your standard curly hair routine.
Reviewed by Laurie Cain, Curl Specialist and Hair Stylist.
Winter Means Low Dew Points
First, let's understand why curly girls suffer so much in the winter. The low dew point is to blame. Anytime the weather hits below 35 degrees Fahrenheit, your hair releases water. That's the opposite of what you want to happen but if you use humectants, that's exactly what happens.
What's the result? You name it – frizzing hair, flyaways, broken hair, and split ends – all the things we hate.
During these cold months, layer up on the leave-in conditioner and only use products with light hold. Your curls need the moisture now more than ever – don't give it away! Start a winter curly hair routine.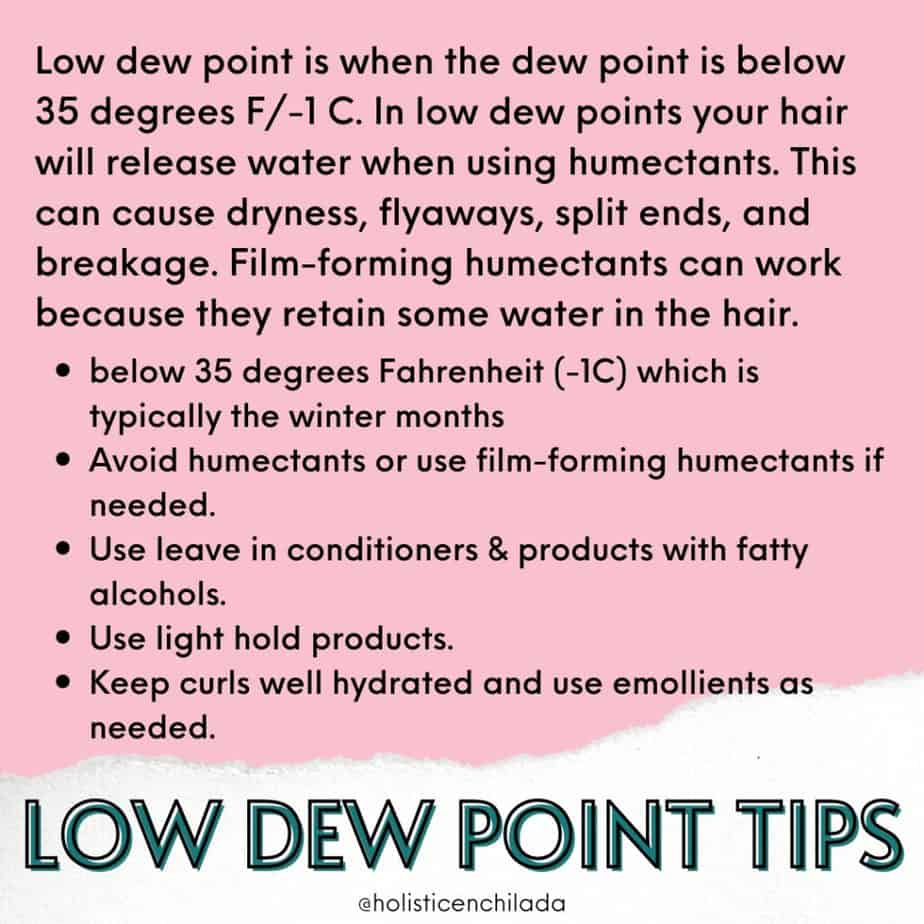 The Top 11 Ways to Handle Curly Hair in the Winter
Now that you know what curly hair will do in the winter, here are our favorite curly hair tips for winter.
1. Use conditioner – a lot of it.
Conditioner is your best friend in these winter months. Like I said above, leave-in conditioner keeps the moisture in your hair instead of giving it away. Give your hair some moisturizing love and find a leave-in conditioner you love.
And in addition to using conditioner and leave in on wash days, you can add moisture back into your hair by applying some watered down leave in conditioner on dry hair. Just be light handed with this and make sure it doesn't have any humectants in the top 5 ingredients.
Check out my picks for the 10 best curly girl conditioners here.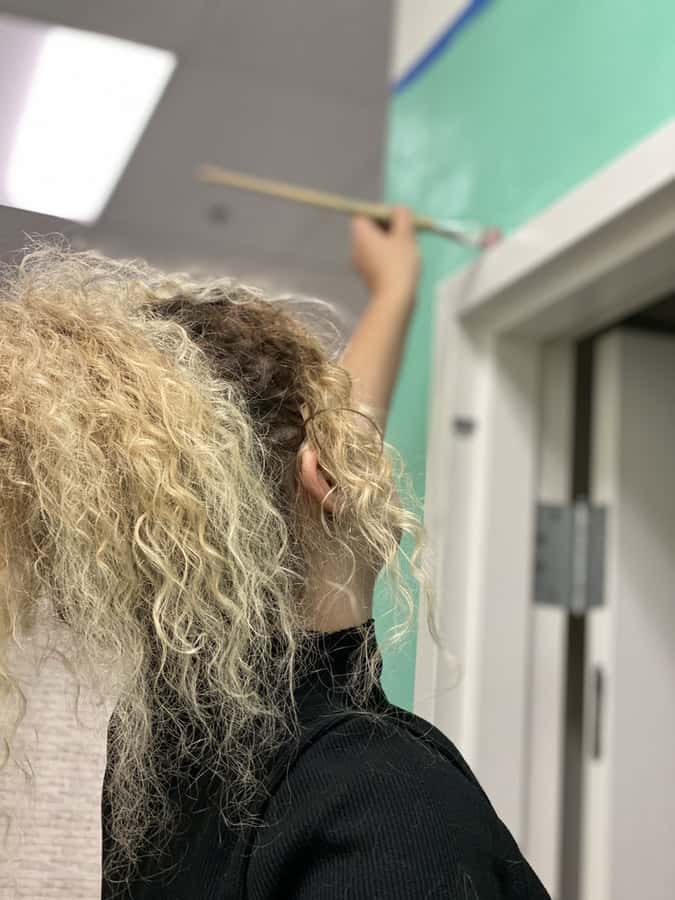 2. Never comb or brush dry hair.
Curly girls shouldn't comb or brush dry hair ever, but in the winter it's an even bigger no-no. If you need some help in the shower getting through your tresses and making sure each strand gets conditioner, use a wide-toothed comb but only in the shower. Once you're out, stick to your fingers, but use them sparingly too.
3. Skip the heat – or go low.
This is another curly girl no-no in the winter. Hot tools ruin your curls and dry out your hair. But, sometimes we can't help it. We're in a hurry and don't have time for air drying. In those instances (make them rare) use a diffuser on the lowest heat setting to dry your curls.
4. Seal your hair.
If you don't use oil year-round, winter is a great time to start. Pay close attention to your ends, as that's where your hair loses the most moisture. Oil locks in moisture and any products you used to style your hair. Not only that, but it protects your hair from the nasty dry air and damaging cold temperatures.
Argan and jojoba oils are my favorite options because they are lightweight, affordable, and work well on all hair types.
The best way to use oils to seal is by taking just a few drops and scrunching them into the ends gently just after you finish applying all your styling products and your hair is still wet.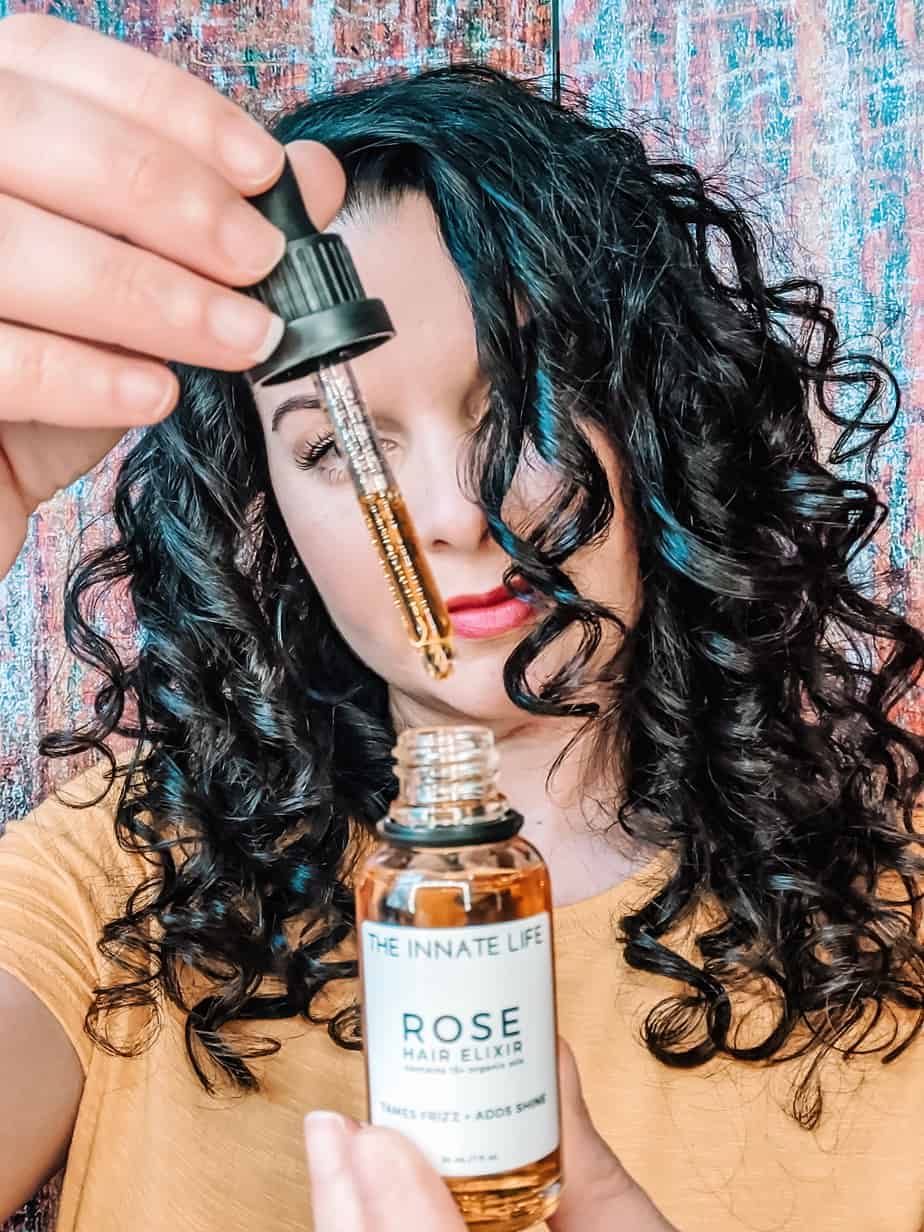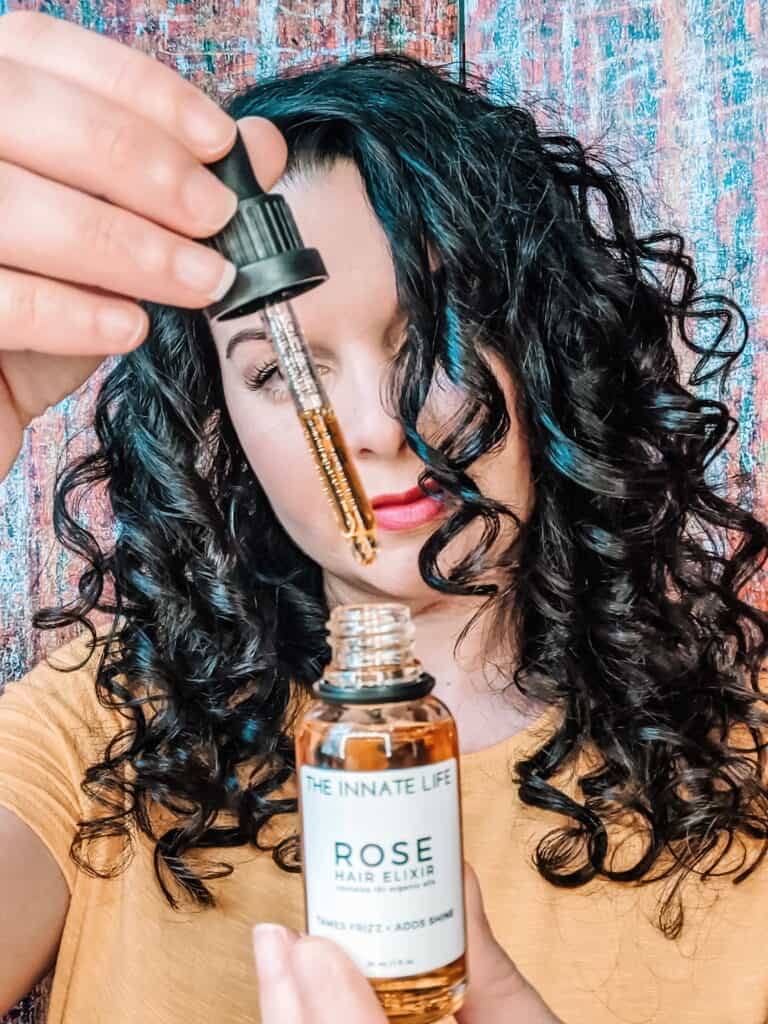 I do want to note curl specialist Laurie's comments on using oil:
While I understand that oil is used and loved by Curly Girls around the world….. It is my LEAST favorite product. However, as I tell all my guests, if you LOVE it and don't want to give it up, you will need to do more intensive cleansing -more frequently. All oil, any oil, sealing, penetrating, whatever…. will block the hair from absorbing water. It will need to be removed regularly.
So just be sure you're on top of this by clarifying on a regular basis if you do decide to use oil.
5. Treat yourself to a silk pillowcase.
You can't help but roll around while you sleep. Unfortunately, that's a recipe for broken and frizzy hair, especially during the winter months when your hair is already fragile. Since you don't have to do anything except lay your head on your pillow, this is one of our favorite tips. Enjoy your sleep on a silky new pillowcase.
You can try this one on Amazon or this one from Tee-Owels (use affiliate code HOLISTICENCHILADA to save).
6. Find your favorite protective hairstyle.
Hats, scarves, wind, and cold wreak havoc on your pretty curls. If you have some time on your hand, get to know different hairstyles. Braids, loose ponies, and cute buns (hello messy bun) are all great ways to protect your hair from tangles, frizz, and getting caught on all the winter gear we have to wear.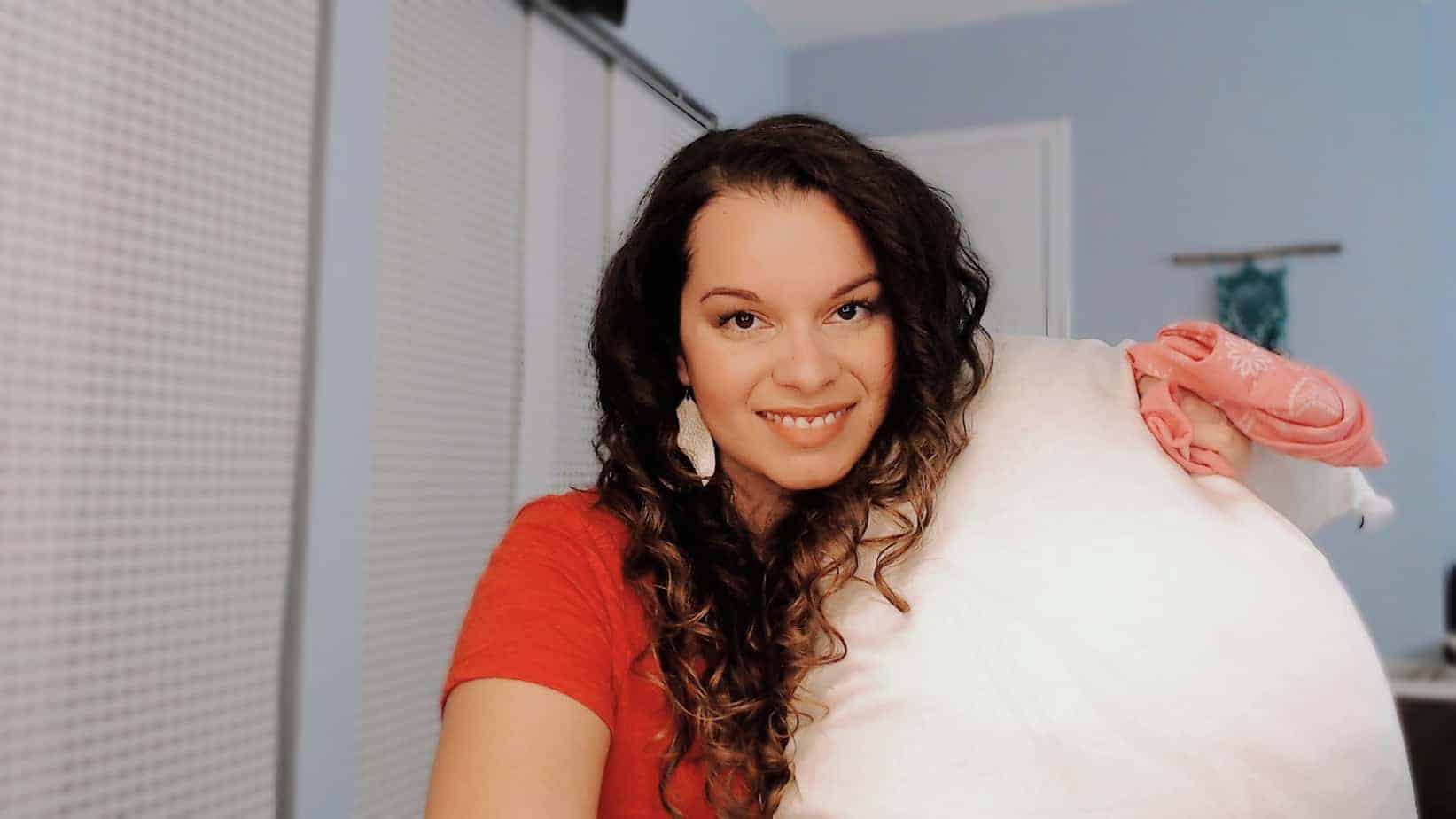 7. Buy a satin-lined hat.
Now you can enjoy the luxury of satin all day long. Satin lined beanies are a thing and you need them if you have curly hair. If you've ever suffered the embarrassment of looking like you stuck your finger in a light socket after removing your hair, you understand. Curly girls shouldn't have to freeze just to protect their hair – so treat yourself to a little luxury.
8. Mask (deep condition) your hair a lot.
Find a quality hair mask and use it often. Winter isn't a time to scrimp and save. Your hair needs as much protection as possible and it doesn't get much better than a thick hair mask that locks in your hair's moisture.
A few options I love include the Mielle Babassu Oil And Mint Deep Conditioner, Ecoslay Banana Cream conditioner, and Jessicurl Deep Conditioning Treatment.
9. Sleep with a humidifier
Give your hair the gift of moisture while you sleep by adding a humidifier to your room. When you wake up instead of having dry, straw-like hair, you'll have moisturized hair that's much easier to style and manage.
You could also use a steamer to refresh your curls and add some moisture back into your hair.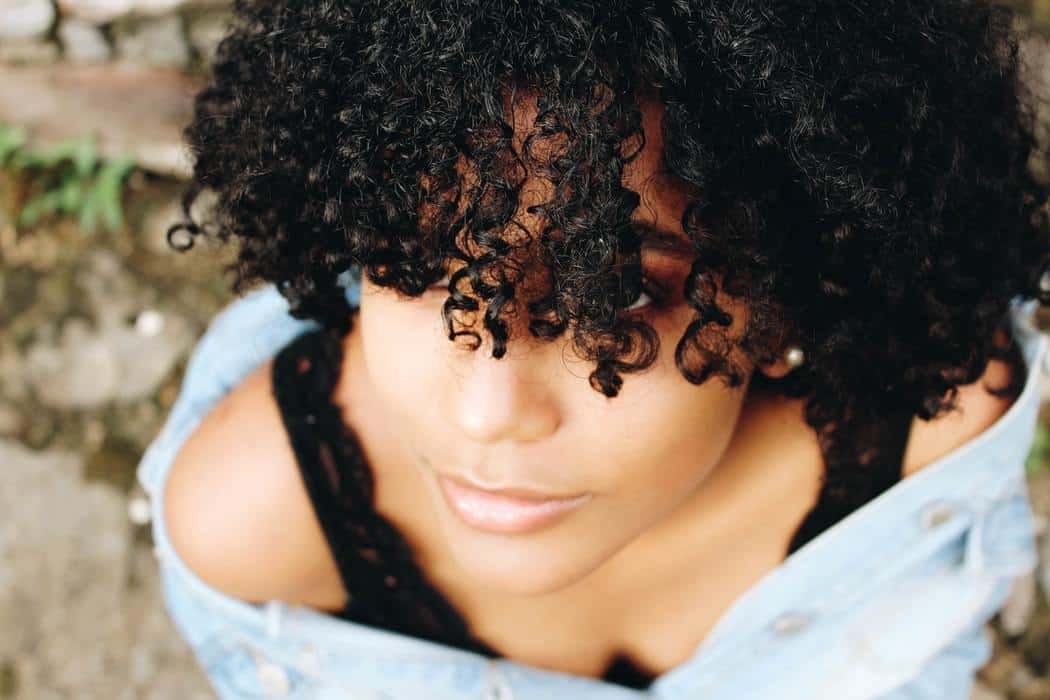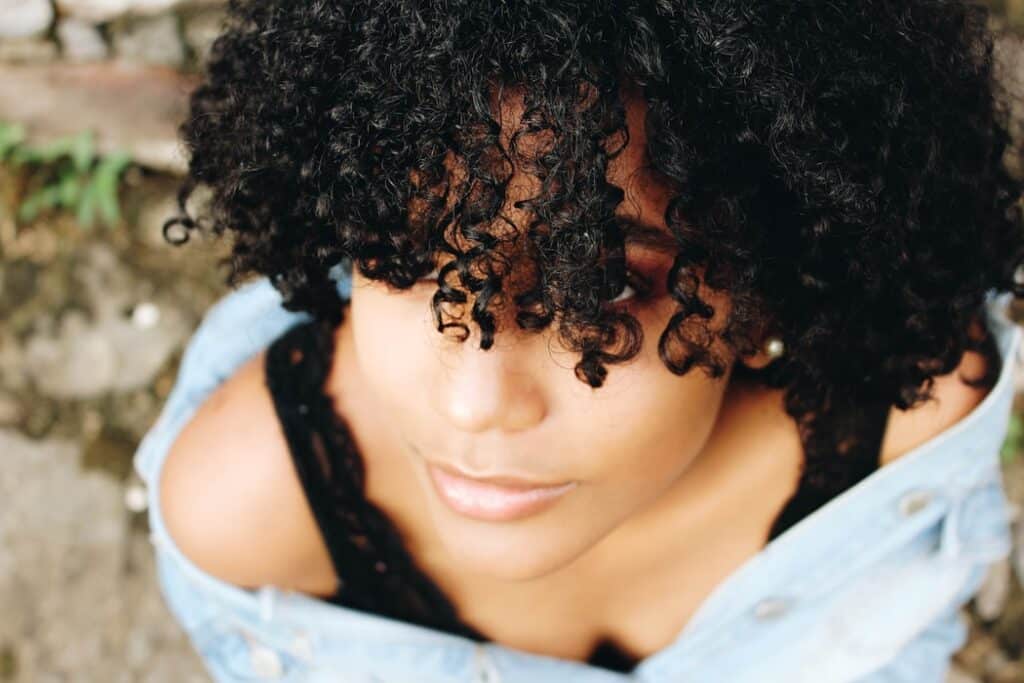 10. Keep it short
You don't need super short hair, but cutting off a few inches for the winter months isn't a bad idea, especially if you don't have time to let your hair air dry. Cutting off a few inches may save you more than an hour in drying time and it's less hair to deal with while the air is dry and there's frizziness galore.
11. Avoid glycerin in the top 5 ingredients.
I alluded to this in the first tip, but since glycerin is a humectant and it's popular in curly hair products, you might have to avoid it when the dew points are low.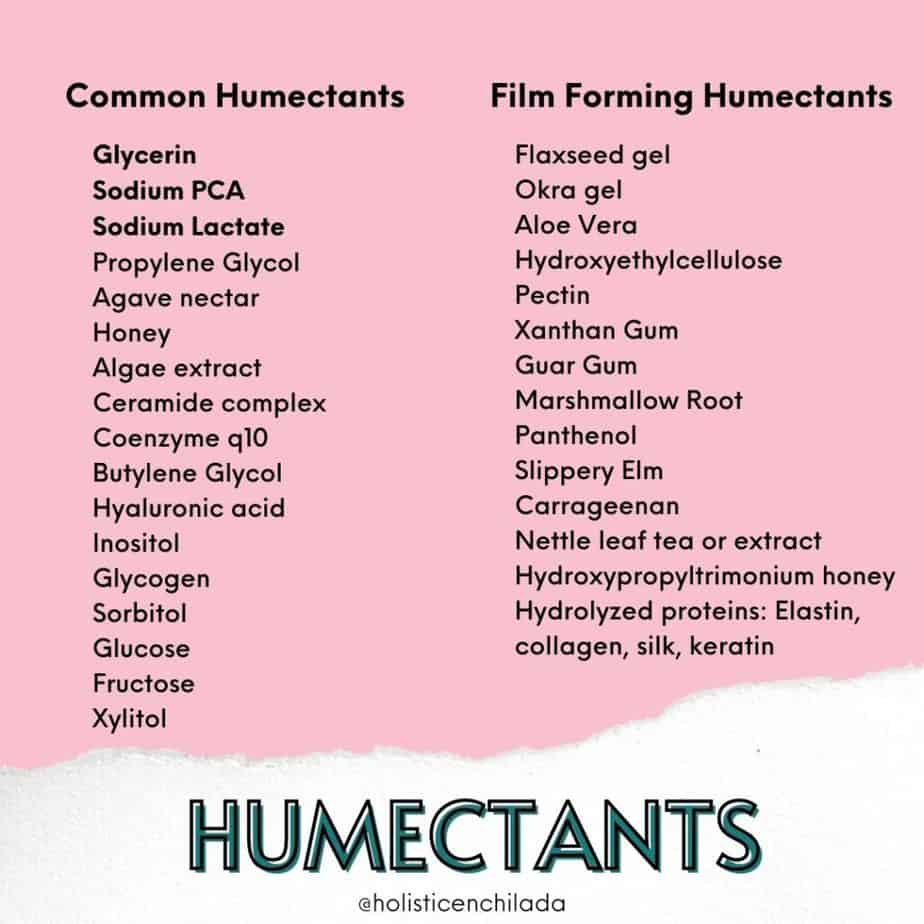 Remember that in low dew points humectants pull moisture OUT of your hair and dry out your hair. For this reason, avoid glycerin as one of the first 5 ingredients in any leave in products. Check out this post with glycerin free styling products.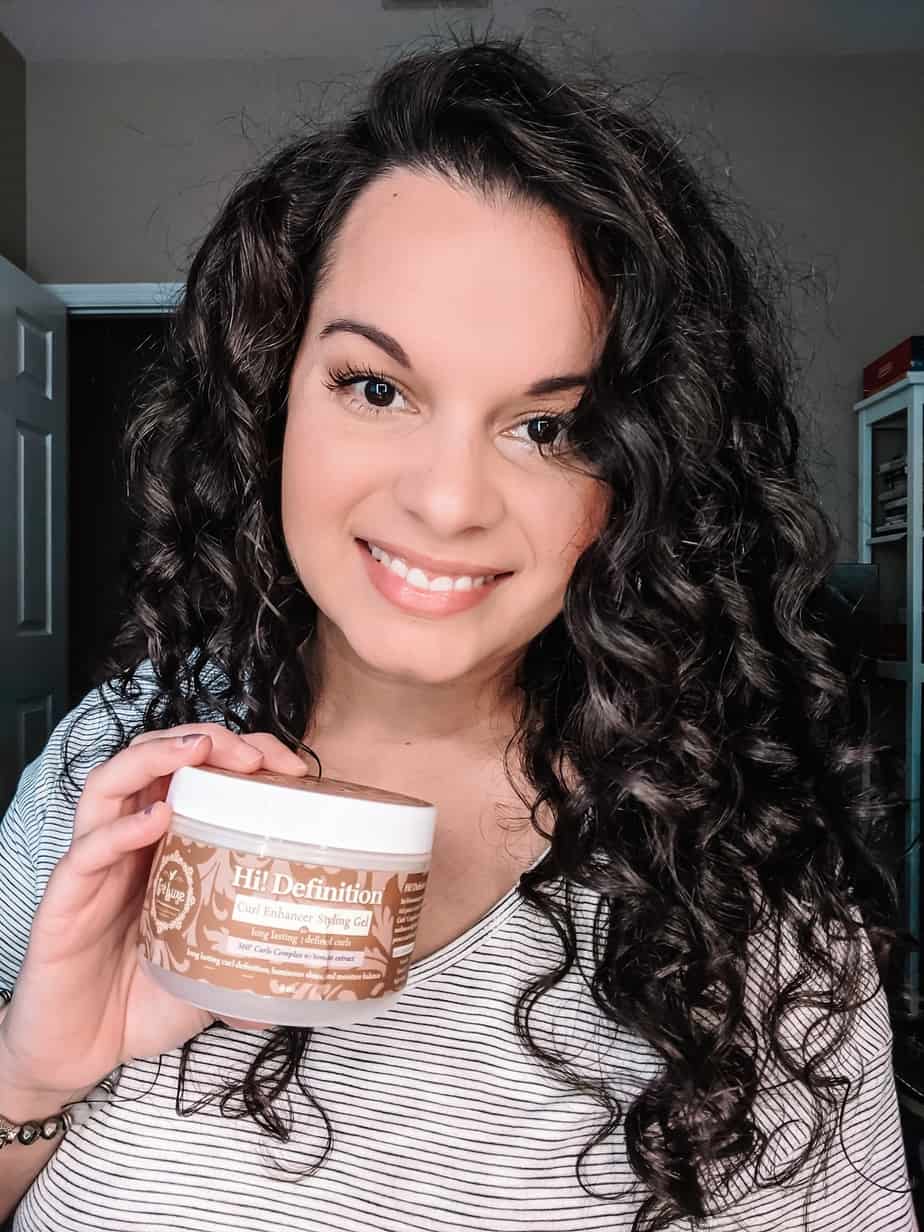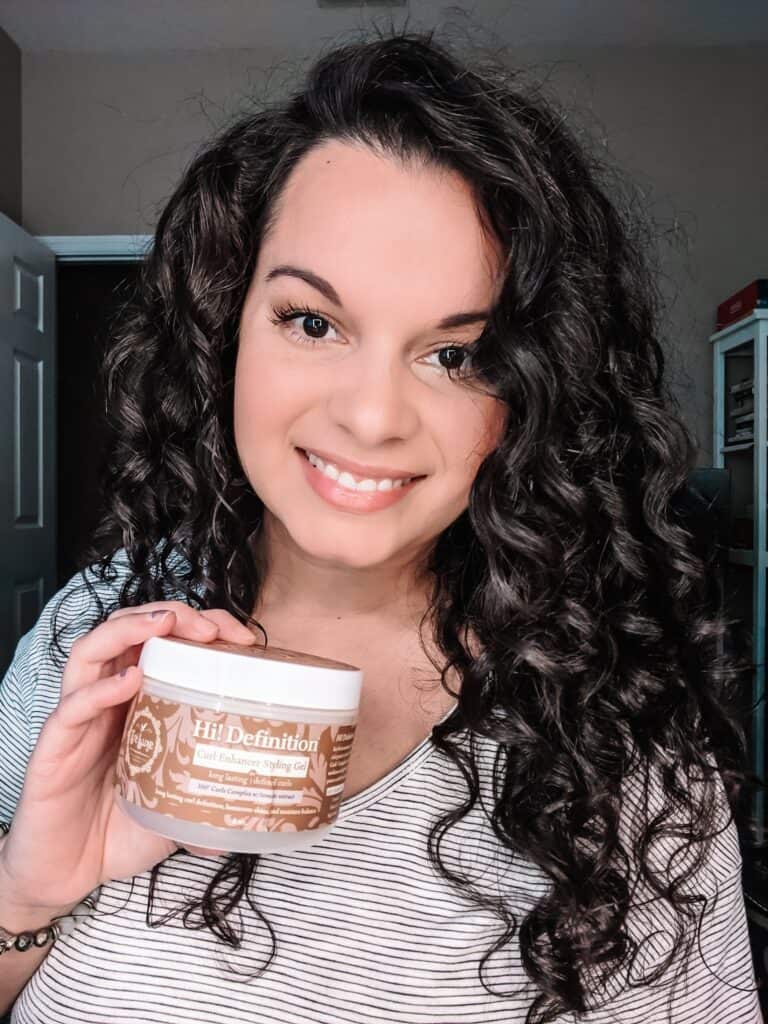 Start your Winter Curly Hair Routine 
While you should take care of your hair all year, your curls need extra TLC in the winter months, which means a winter curly hair routine. Pay close attention to the products you use and even how you treat your hair. Give your hair extra love when you shower, style it, and even throughout the day – including when you sleep.
With the right help, you'll give your hair the moisture it needs to fight off the dry winter air and the damage it can cause. If you do it right, you won't be able to tell if it's winter or summer looking at your beautiful curls!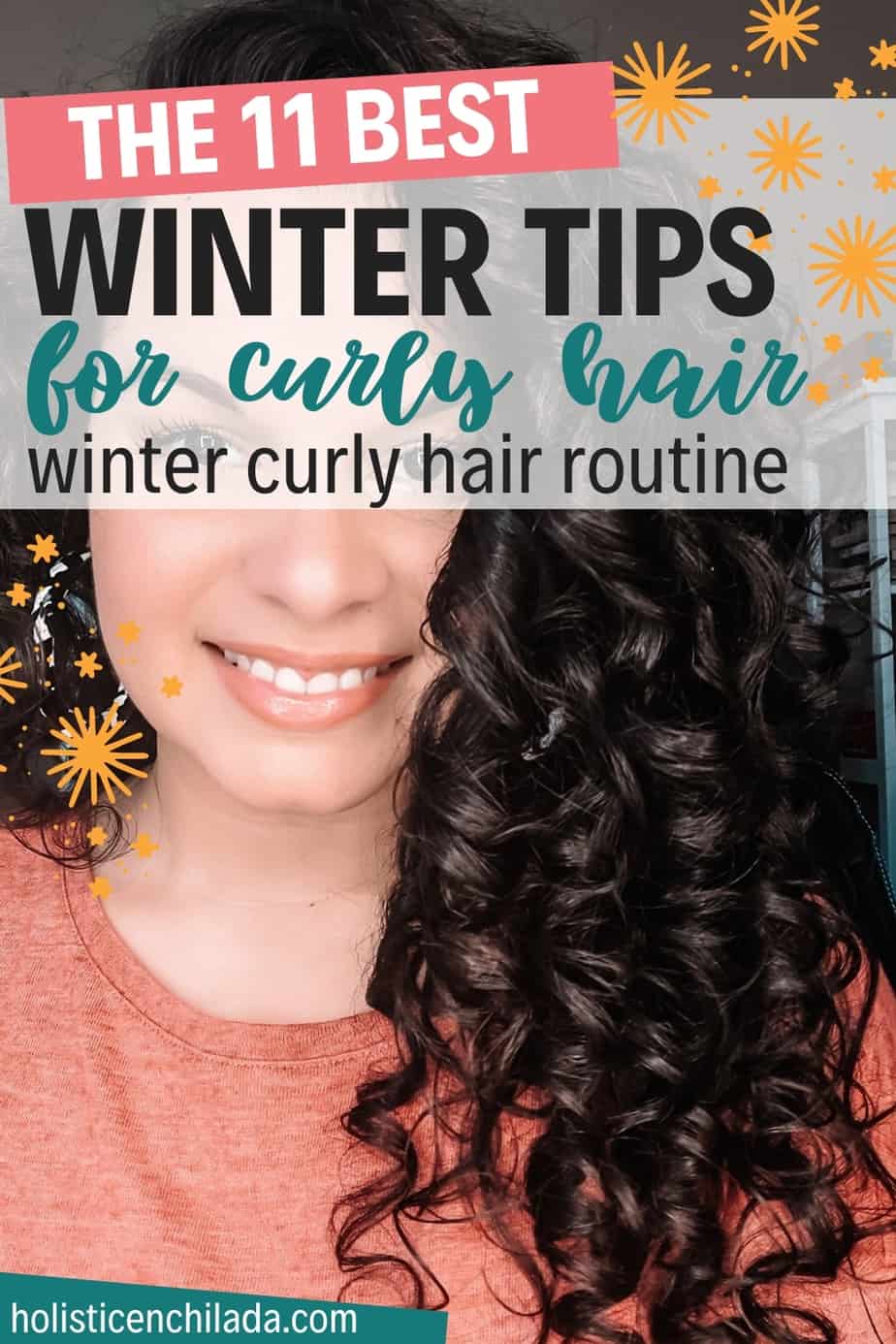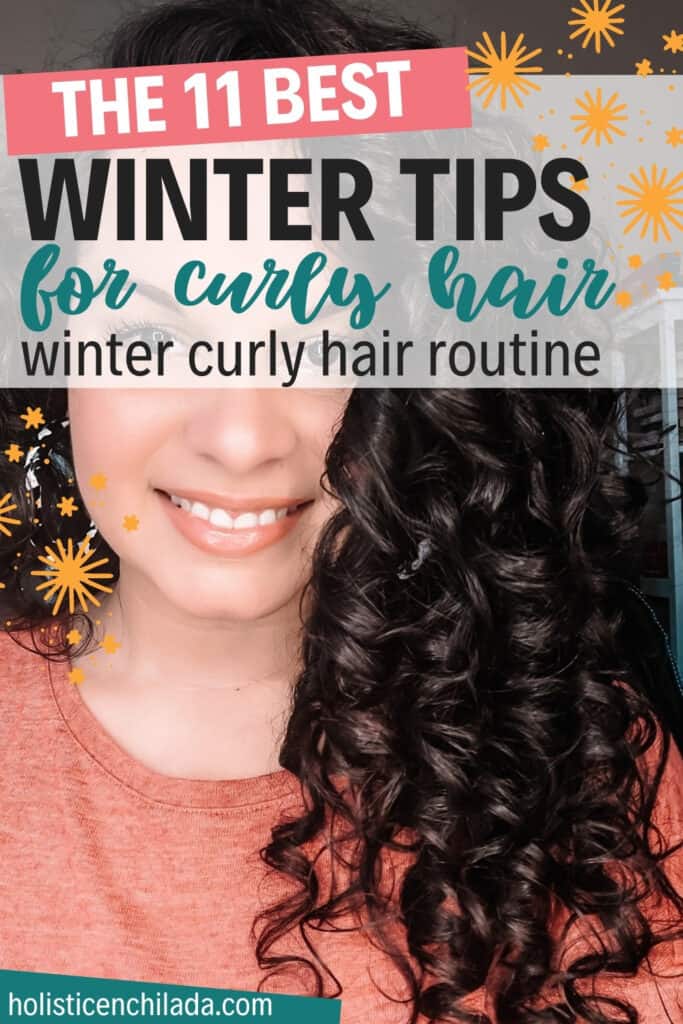 Please do me a favor and share this post to social media, as it helps me grow my audience and spread the word about our curly hair movement! And remember to subscribe to my YouTube Channel and Instagram for more curly hair tips and product recommendations. Thanks!
Check out these other curly hair posts:
If you want help with embracing your naturally wavy or curly hair, you can join my FREE email course and download my FREE pdf guide, THE QUICK START GUIDE TO MASTERING YOUR CURLS, full of everything you need to know to get started and bring out your beautiful waves and curls.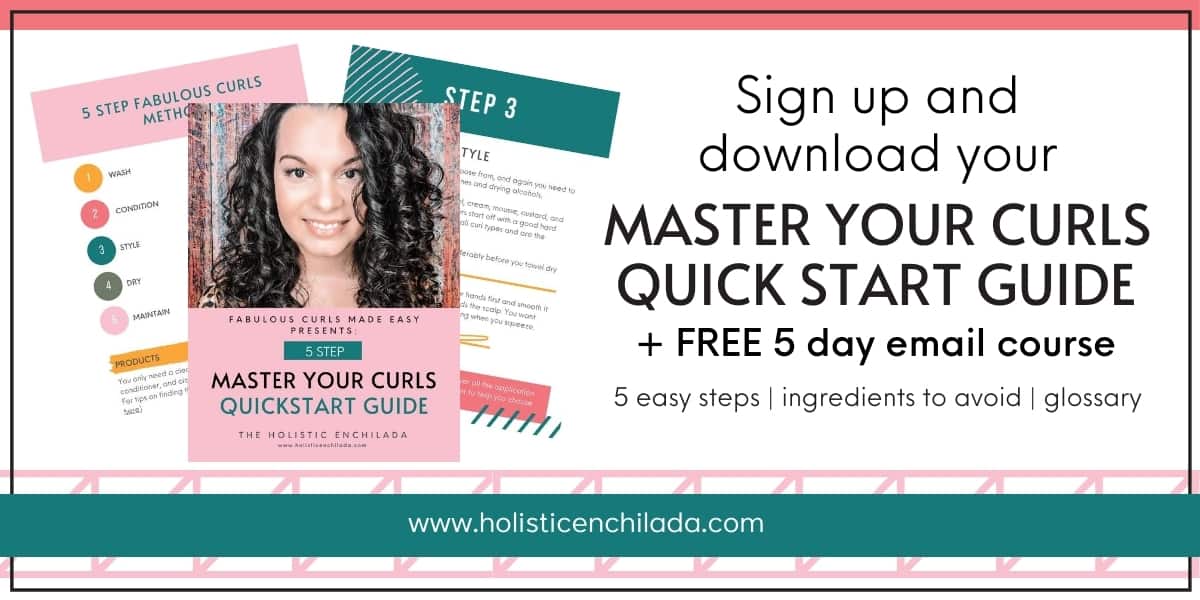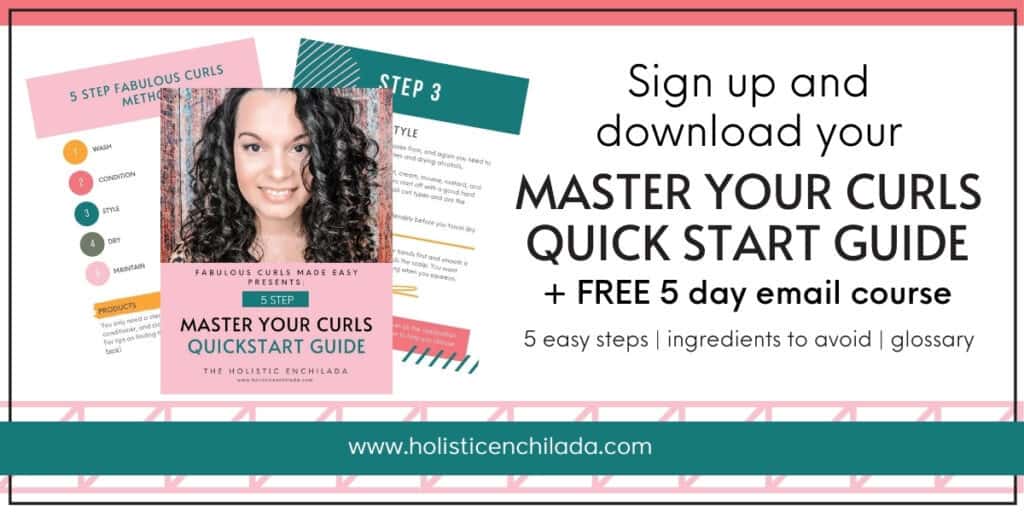 Join the Facebook group!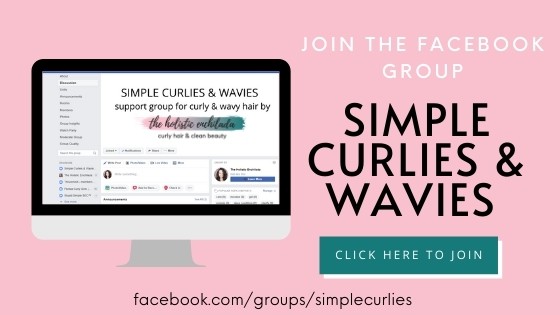 Fabulous Curls Academy
Fabulous Curls Academy offers the curly hair resources you need to master your curls and create the routine that will give you fabulous curls. Check out the digital downloads and courses to help you have the defined, bouncy curls you want. The monthly membership is the most affordable way to access everything you need to embrace your curls with success. Click here to learn more.