Ecoslay Review
This post may contain affiliate links, and I will earn a commission if you purchase through these links. Please read the disclosure policy for more details.
For those of us with curly hair, finding the right hair products can be a daunting task. There are countless options available, but not all of them are formulated to meet the unique needs of curly hair.
That's where Ecoslay comes in. Their line of hair products is specifically designed for curly hair, using natural and organic ingredients to nourish and define curls. I purchased a few products to test out and write a full Ecoslay review In this review, we'll take a closer look at Ecoslay's products and see how they perform on curly hair, especially my fine curly hair.
About Ecoslay
Ecoslay is a small family run business based in Georgia. Products are all handmade to order, using good for you ingredients that have been carefully chosen.
Because of this, orders take longer than you might be used to to ship and arrive at your doorstep. I love supporting small businesses so I don't mind waiting, and I understand why it works this way.
Also, because these products are so natural, they need to be refrigerated. This is honestly what deterred me from trying them for so long because I will not remember to go grab my stuff from the fridge before getting in my shower.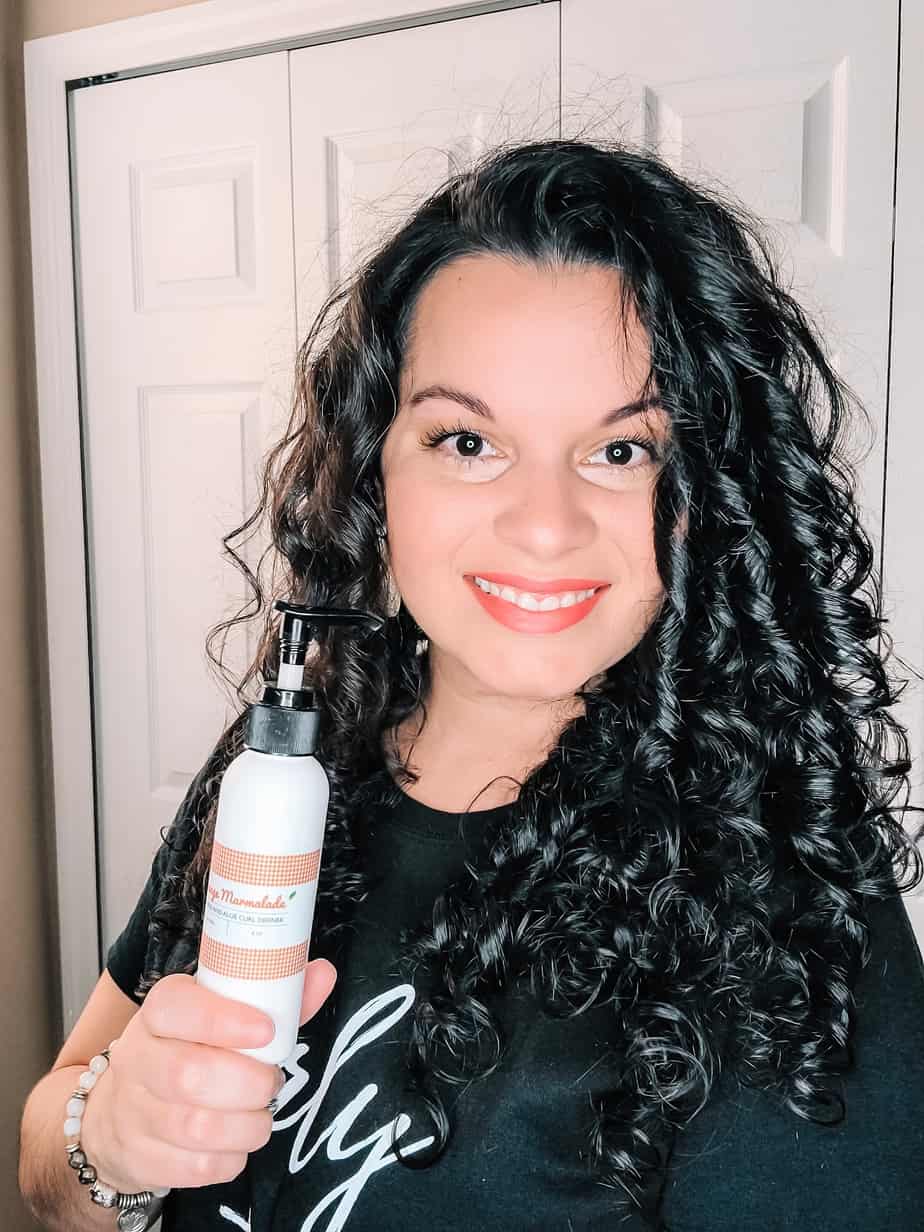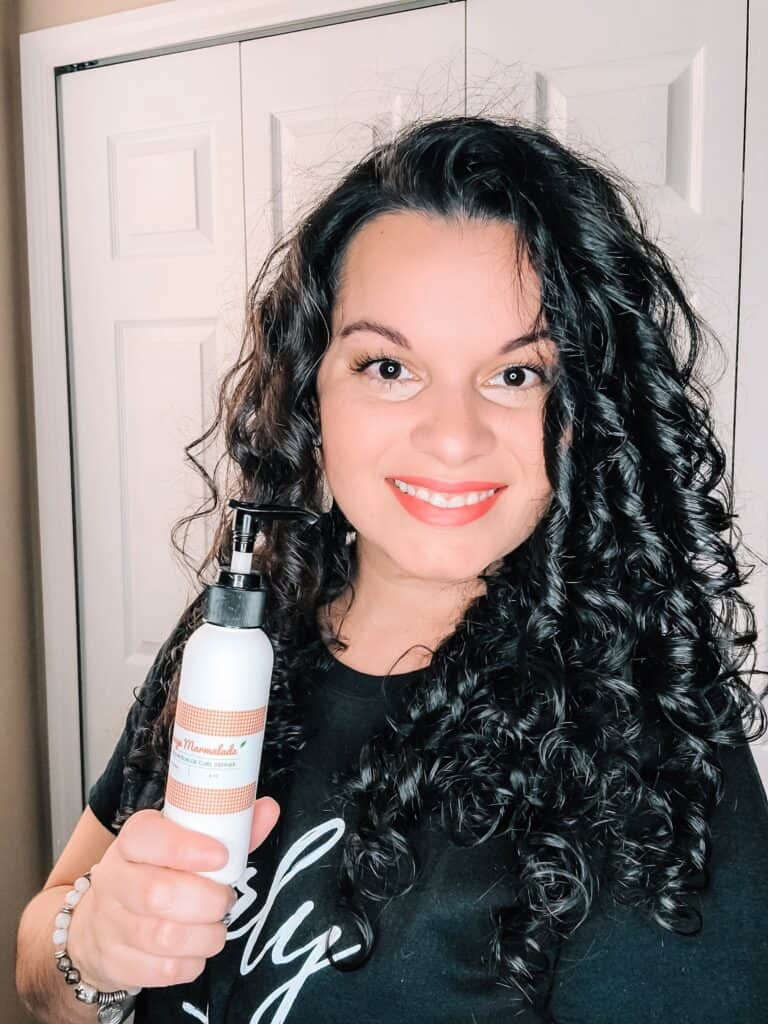 Orange Marmalade Flax Seed And Aloe Curl Definer
Orange Marmalade is the product that everyone loves. It's touted as a curl enhancing firm hold curl definer that delivers frizz-free curls and shine.
This stuff really gives amazing definition, almost too much! It leaves my hair so soft and shiny too. But I had a few issues using it alone.
Now remember that my hair is very fine and thin and very easily over moisturized. I don't use leave in, I never deep condition, and I generally don't use creams. I tried this gel in many ways – on its own, with a mousse, with a gel over it, with a cream – endless combinations and amounts.
I was really expecting it to be like every other gel I've tried. Gels are usually clear and thick, but this is more like a lotion. It's white and thin like lotion, but not runny. It smells like sweet orange essential oil, which I love! The scent goes away after a while so it's not strong and overpowering.
After trying it a few times I determined it was too moisturizing to use on its own, and therefore did not provide enough hold nor did it give me a cast. Like I said, my hair is notorious for getting over moisturized. No matter how I used it, I always got incredible definition and shine. I just need more hold than what this product provides on its own.
So I paired it with the Jello Shot gel, which worked great! The Orange Marmalade gave me definition and curl enhancement, while Jello Shot provided the hold I needed.
We earn a commission if you make a purchase, at no additional cost to you.
So let's move on to the Jello Shot review.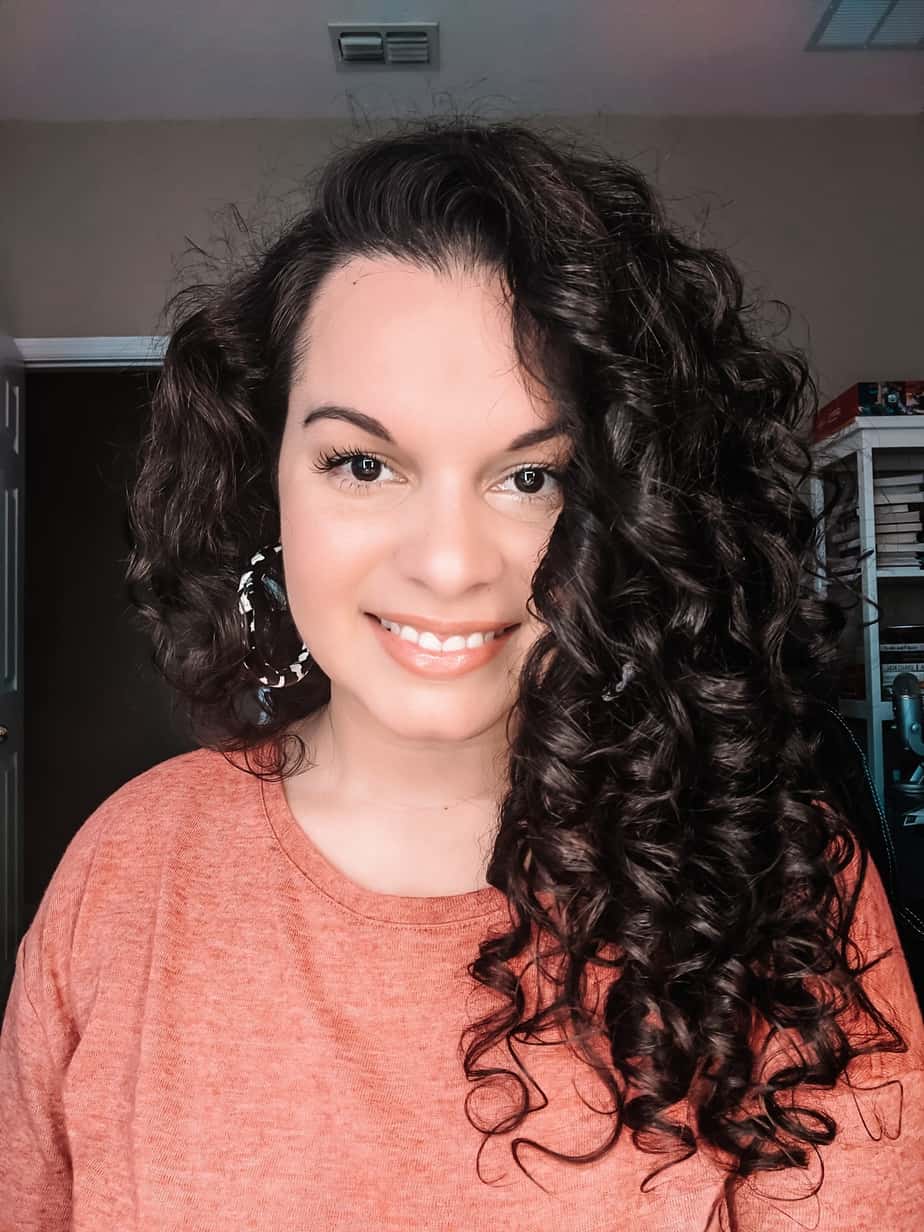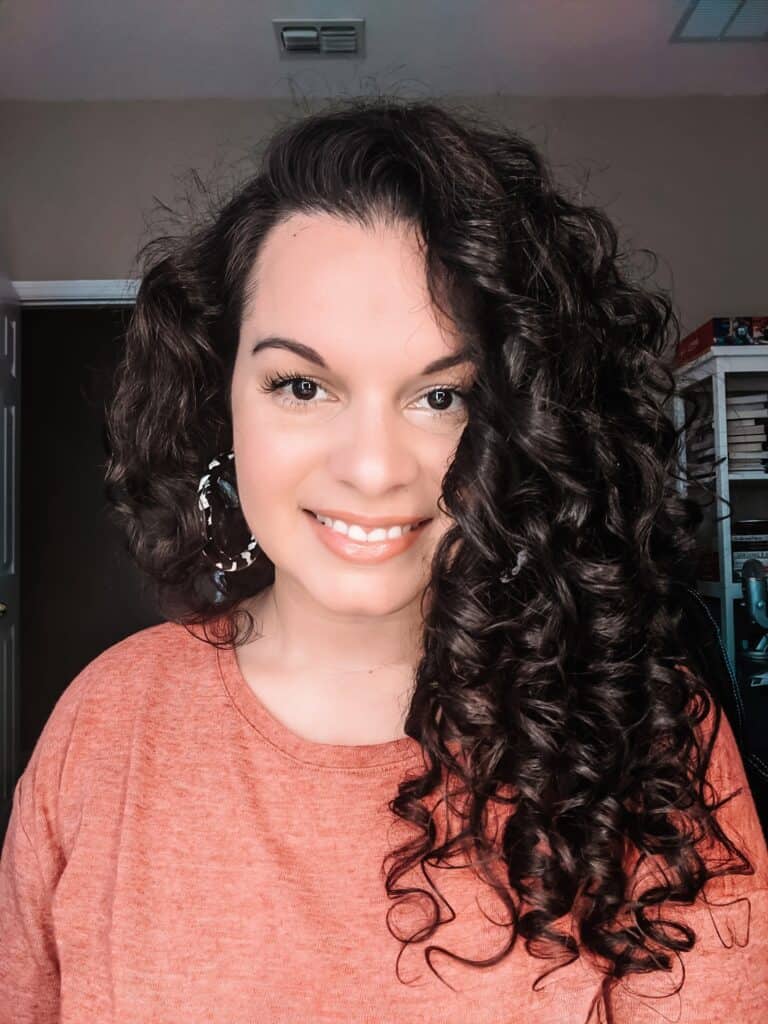 Jello Shot
Jello Shot is more like the gels I had used before. This is a thick, hard hold gel designed solely to provide hold. It smells like very faintly of strawberries but again doesn't linger.
This gel is very thick and can be drying. I have seen some people say it caused flash drying for them. If you struggle with flash drying, you can layer some leave in or curl cream underneath to prevent this.
The key to getting it to work was adding more water while styling. So even though I applied it to wet hair, I still needed to scrunch in more water to get it to distribute evenly and dry nicely. I also used a very small amount – about a dime size. Too much can make your hair feel gross, and not enough will leave you with frizz or limp curls. It's tricky figuring out how much to use but the right amount is key.
My curls definitely last a long time with this gel. And paired with the Orange Marmalade underneath was the perfect combination.
We earn a commission if you make a purchase, at no additional cost to you.
Rice Pudding Leave-In Conditioner
I was so excited to try the Rice Pudding because my hair loves rice water rinses.
And it turns out, this product is really good. It provides a good amount of moisture which would work well for most people. It has fantastic slip so I use it to condition and detangle my daughter's hair daily. It smells like jasmine which is nice. And it works well if you use it with Orange Marmalade and Jello Shot.
For me though, I have to use it as a regular rinse out conditioner. I have realized I pretty much never need leave in conditioner, even if it has a ton of protein. But as a rinse out this works great. It helps me detangle easier and it instantly softens my hair.
We earn a commission if you make a purchase, at no additional cost to you.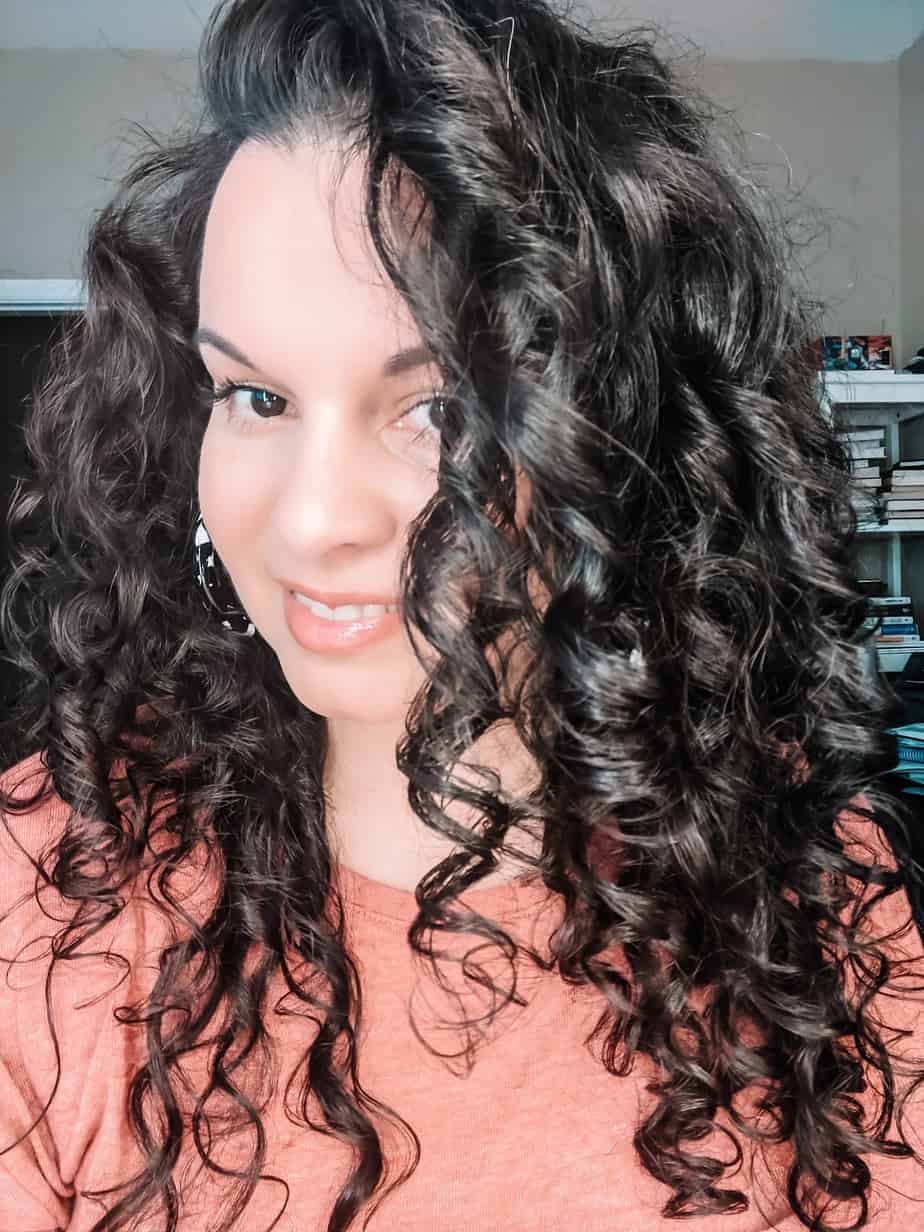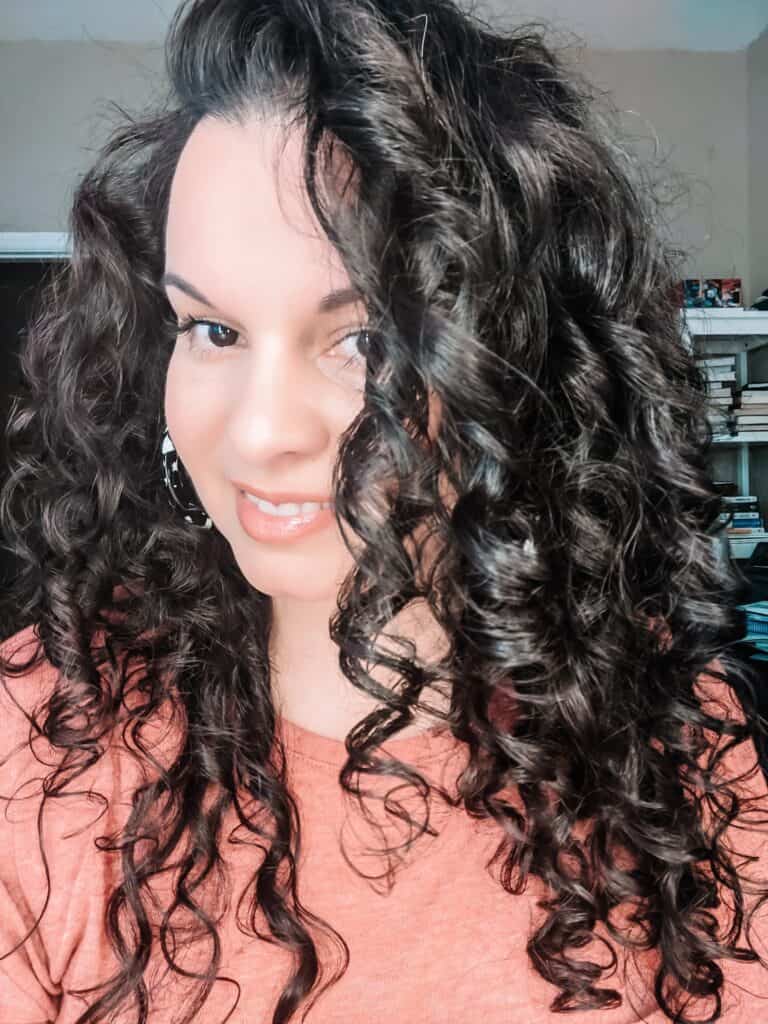 Matcha Boost Protein Shake
Matcha Boost was another product I was really excited about since my hair loves protein. This is not a conditioner, but a "protein shake" that can be used weekly or monthly depending on your hair.
It contains hydrolyzed quinoa and keratin. It smells like green tea so it's not exactly pleasant. But it's not strong so I don't mind – and I like green tea.
This is used as a mask, right after cleansing. It's recommended to clarify before using this and condition right after. I leave it on for a few minutes since my hair is healthy. I found I don't need to follow with conditioner but most people will.
After using this, I notice my curls are definitely revived. They are tighter and more defined, and a little softer.
I love that it's a gentle protein treatment so I can confidently recommend this without worrying it may damage your hair, which is not the same for other protein treatments (and why I don't recommend them).
We earn a commission if you make a purchase, at no additional cost to you.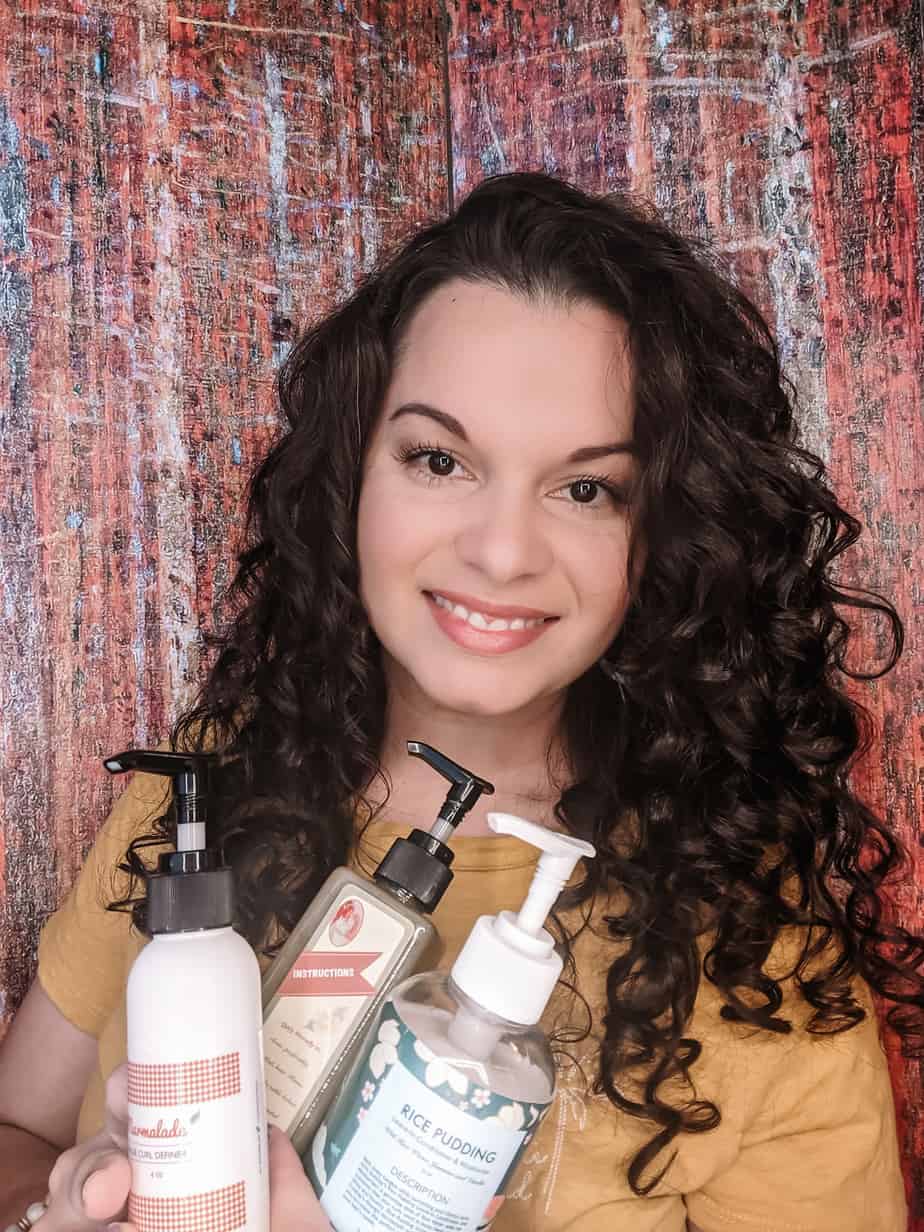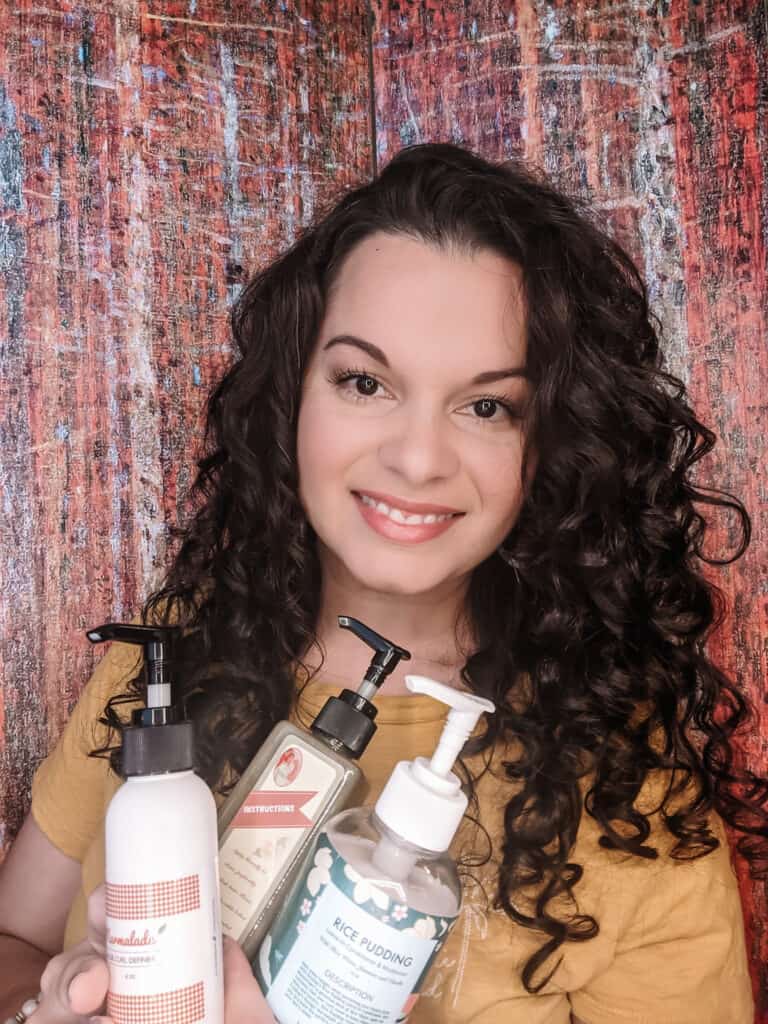 Final Thoughts on Ecoslay
Overall, I think this Ecoslay is a very high quality brand and I can confidently recommend these products on all curl types. For thinner curls, less is more as usual. For thicker curls, you already know you'll need to use a lot more product than I do.
They offer a few bundles, but none that include all of the products in my review. I recommend you try out smaller sizes of products you're interested in, and give them a few tries with different amounts and lots of water.
I hope you found my Ecoslay review helpful!
Please do me a favor and share this post to social media, as it helps me grow my audience and spread the word about our curly hair movement! And remember to subscribe to my YouTube Channel for more curly hair tips and product recommendations. Thanks!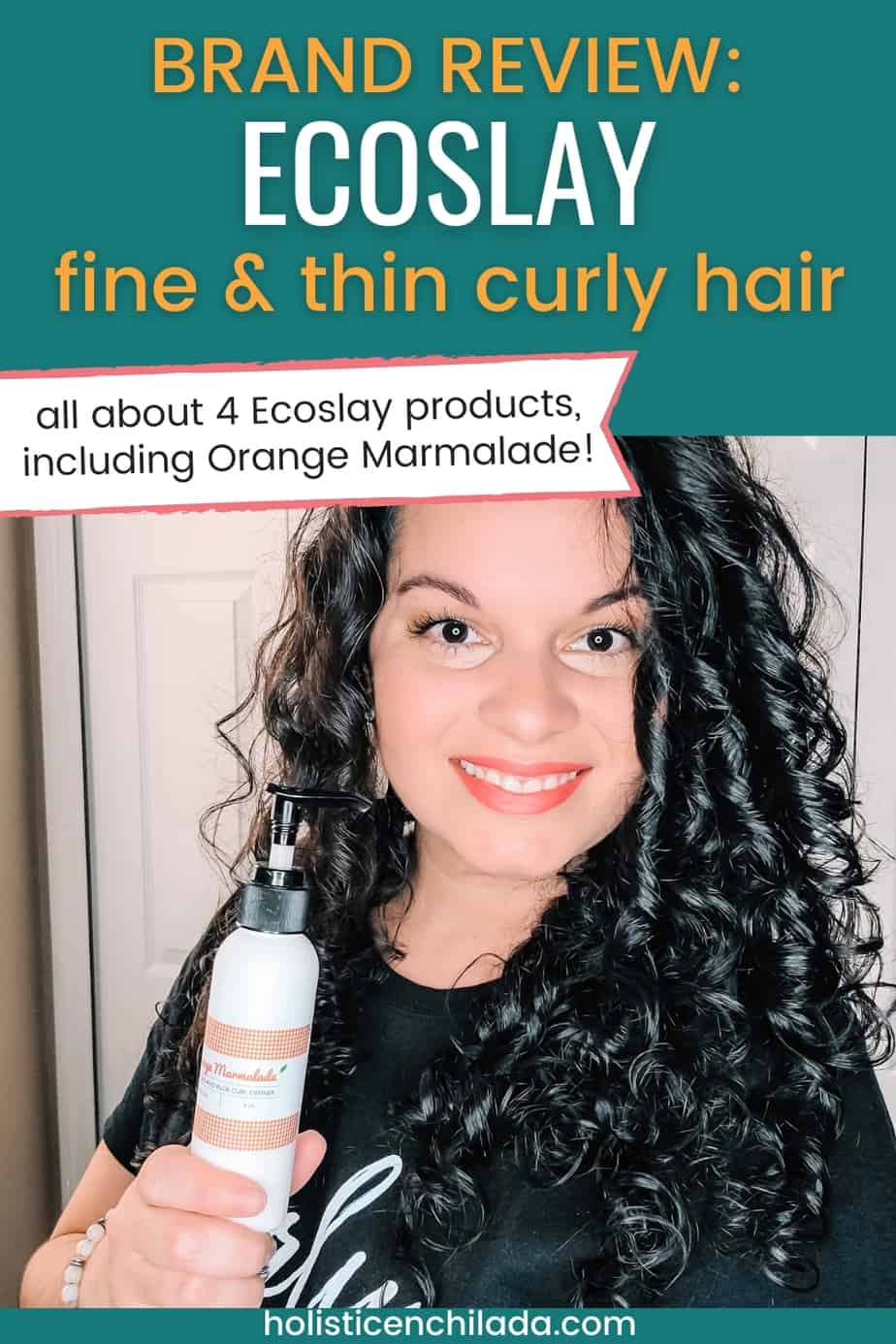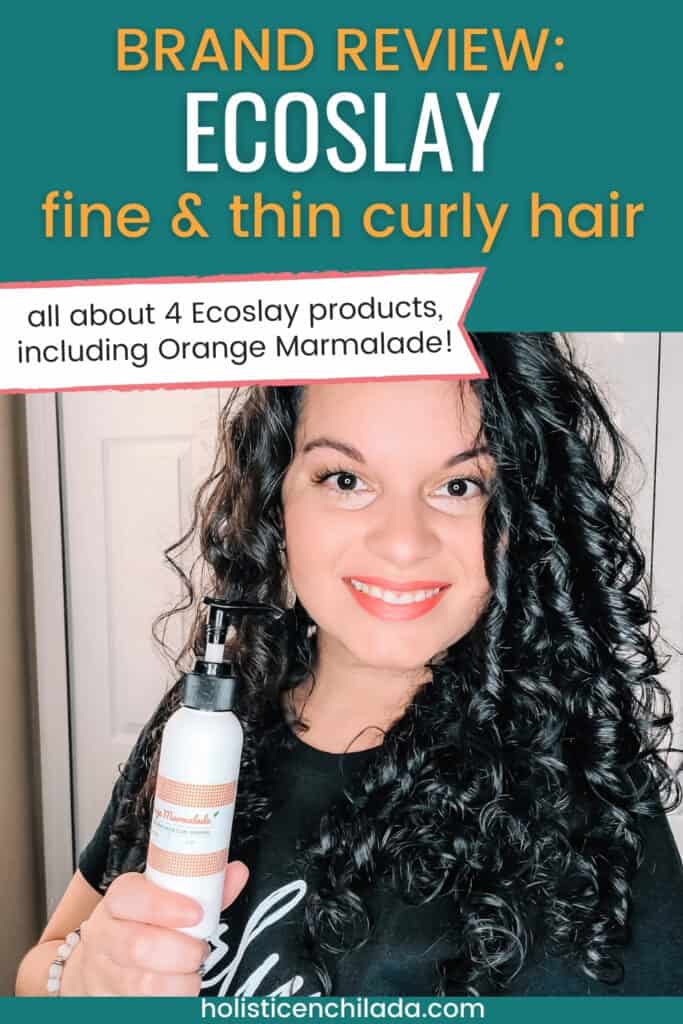 Check out my other product reviews: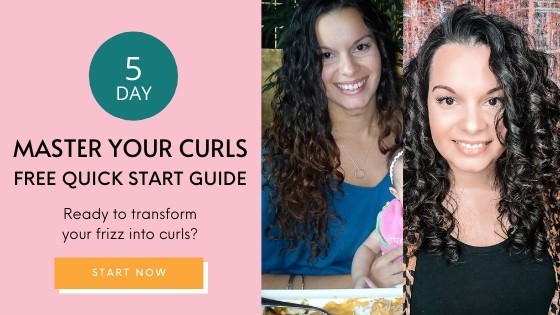 If you want help with embracing your naturally wavy or curly hair, you can join my FREE email course and download my FREE pdf guide, THE QUICK START GUIDE TO MASTERING YOUR CURLS, full of everything you need to know to get started and bring out your beautiful waves and curls.