Curly Chronicles – Melyssa Shares How She Embraced Her Natural Curls
This post may contain affiliate links, and I will earn a commission if you purchase through these links. Please read the disclosure policy for more details.
Today, Melyssa, another blogger over at Melyssa Williams, is sharing her curly hair story with us. Melyssa lives in Oregon and has naturally curly fine hair. My favorite part of her story is how laid back she is about embracing her curls! This attitude is perfect because you cannot ever have 100% control over your curls and need to let some things go. Read on to learn more.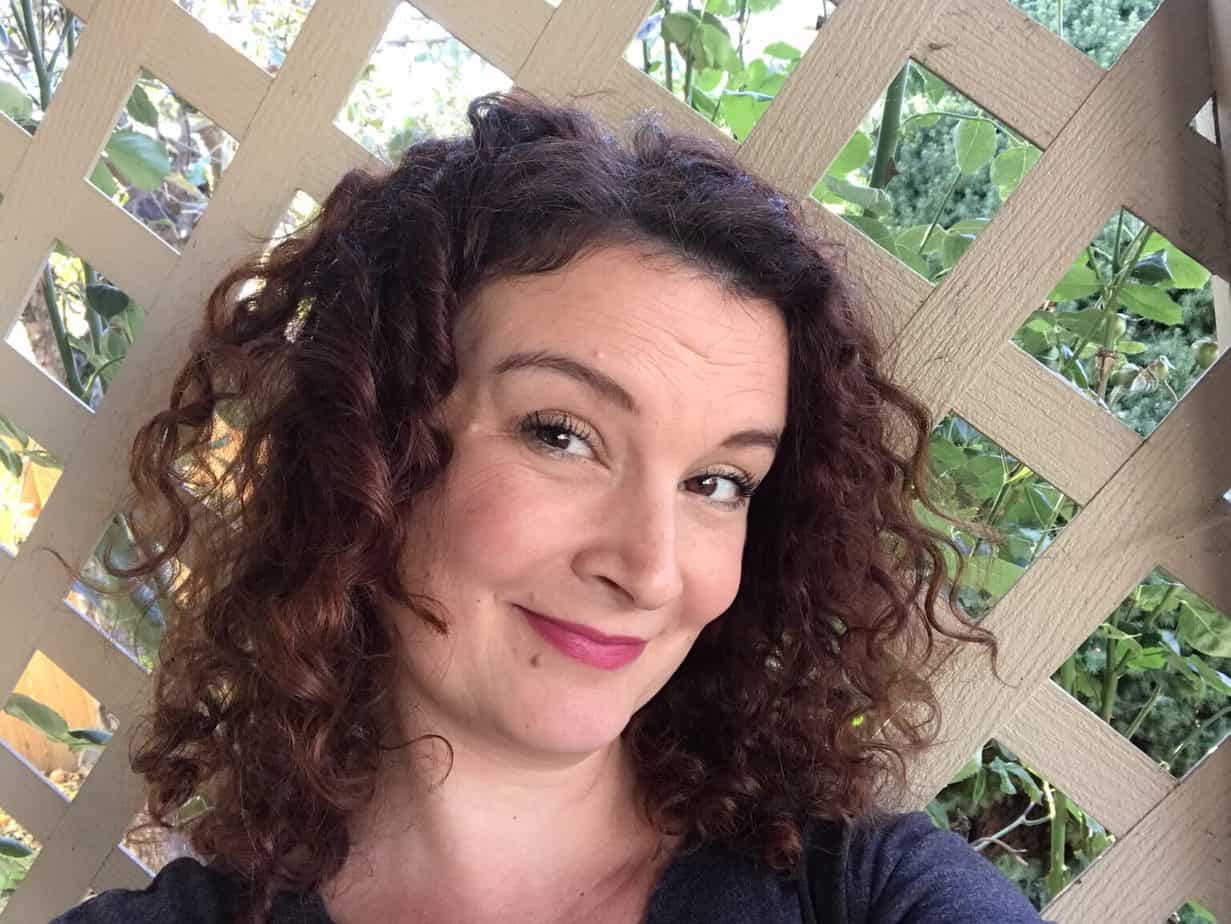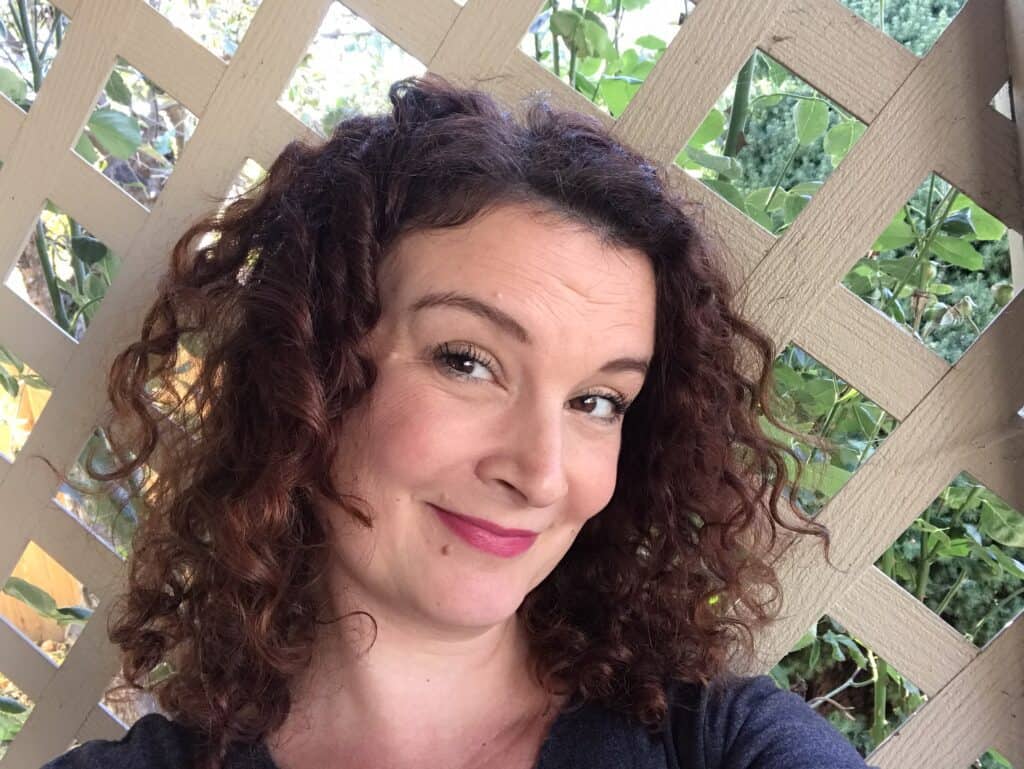 Ready to transform your frizz into defined, bouncy curls and waves? Join my free Quick Start Guide To Mastering Your Curls email course below and be on your way to fabulous curls in just a few steps!
What was it like growing up with textured hair?
In the 80s curly (permed) hair was all the rage but I was pretty little so by the time I cared about hairstyles, stick-straight hair was in. And it stayed in. For what felt like forever! I felt like the "before" in every makeover ever.
What made you decide to transition to wearing your hair curly/wavy?
My husband of 22 years loves my curls and when I would flat iron it, he would always sigh and mutter "you just ruined the perfect hair…" After a while (even though I didn't straighten all the time) I just decided to embrace the curls. I wanted little girls and boys to love the texture they were born with and I felt like a fraud whenever I straightened!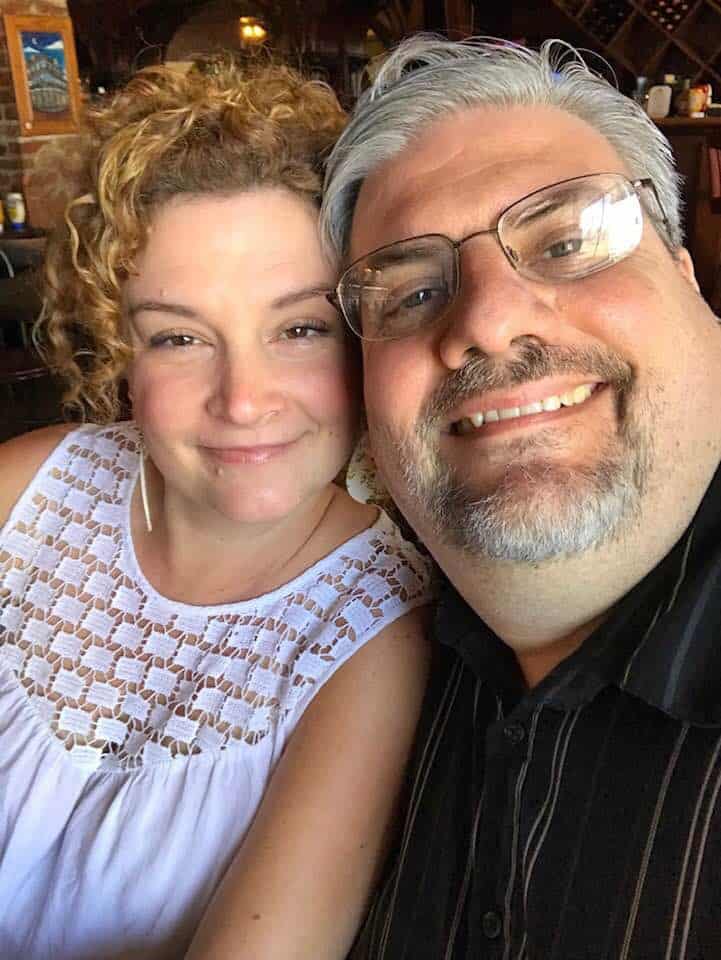 What has been the most difficult part of your curly hair journey?
Going through different transition periods (like childbirth and hormones), and when the same products and processes don't work the same way twice!
What has surprised you most about your curly hair journey?
How many people say they love it. Sometimes I'm thinking, well you could have it too if you put down the flat iron…!
How have other people reacted to your hair transformation and journey?
I never went through a long time of flat ironing but people still sometimes overreact if they see me with curls. Even my own brother! Obviously, he's not the most observant.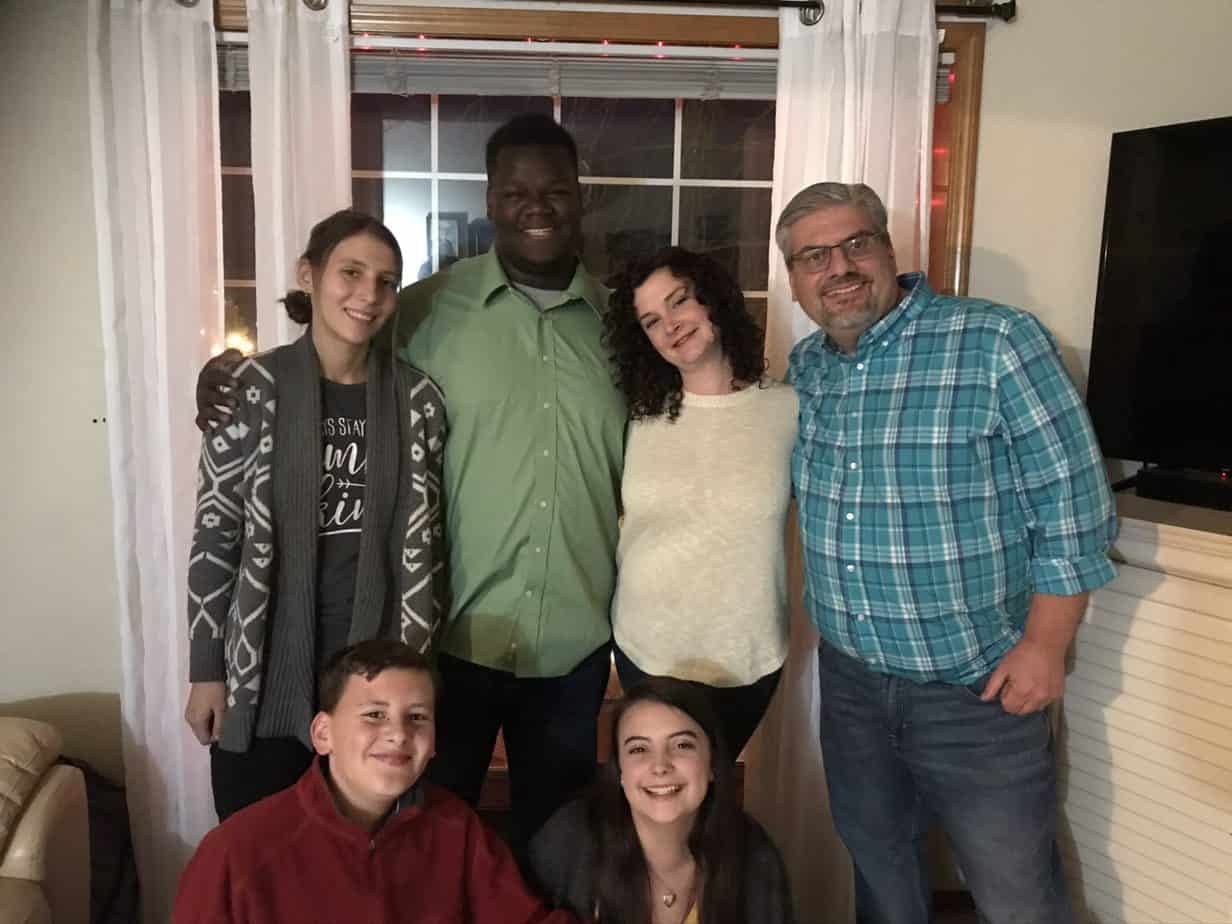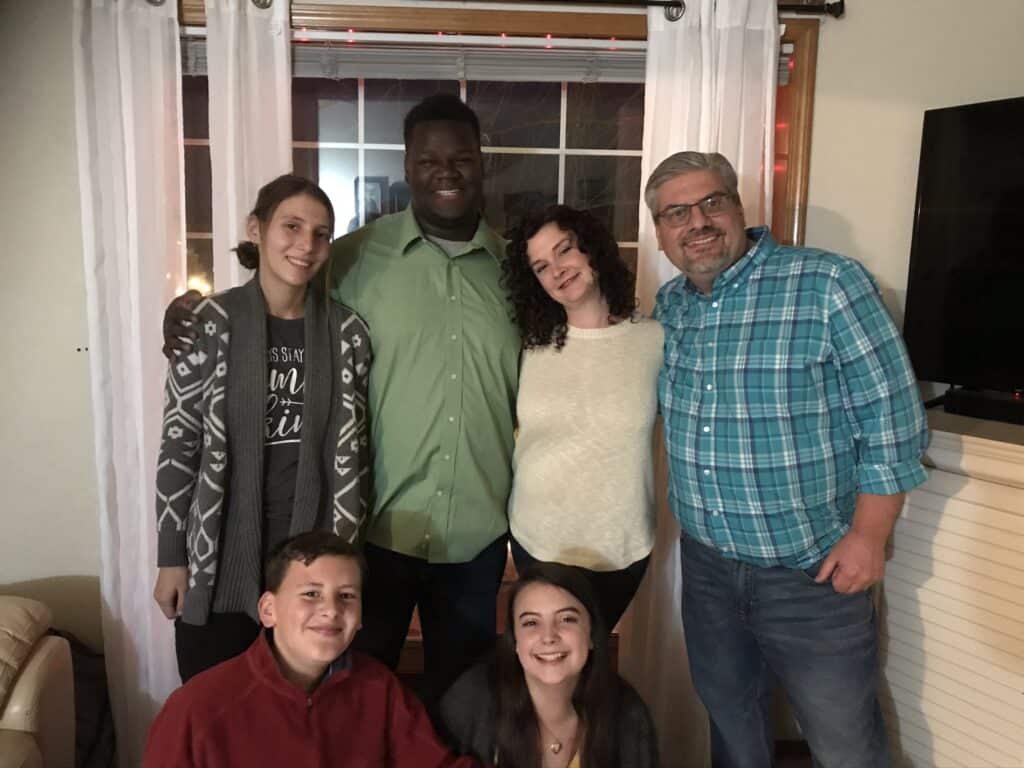 What's the most important thing you learned on your curly hair journey?
Embracing what the good Lord gave me! And helping others has been so much fun.
What do you love most about embracing your natural hair?
It feels like "me." I straighten about twice a year and for one it's fun. And then I want to wash and go back to being me!
What are your curly girl essentials?
I rotate products. I love Trader Joe's Tea Tree Tingle shampoo and conditioner. I love a good sulfate free shampoo. I used to avoid curl creams because I thought they weighed my hair down, but now I'm obsessed with them.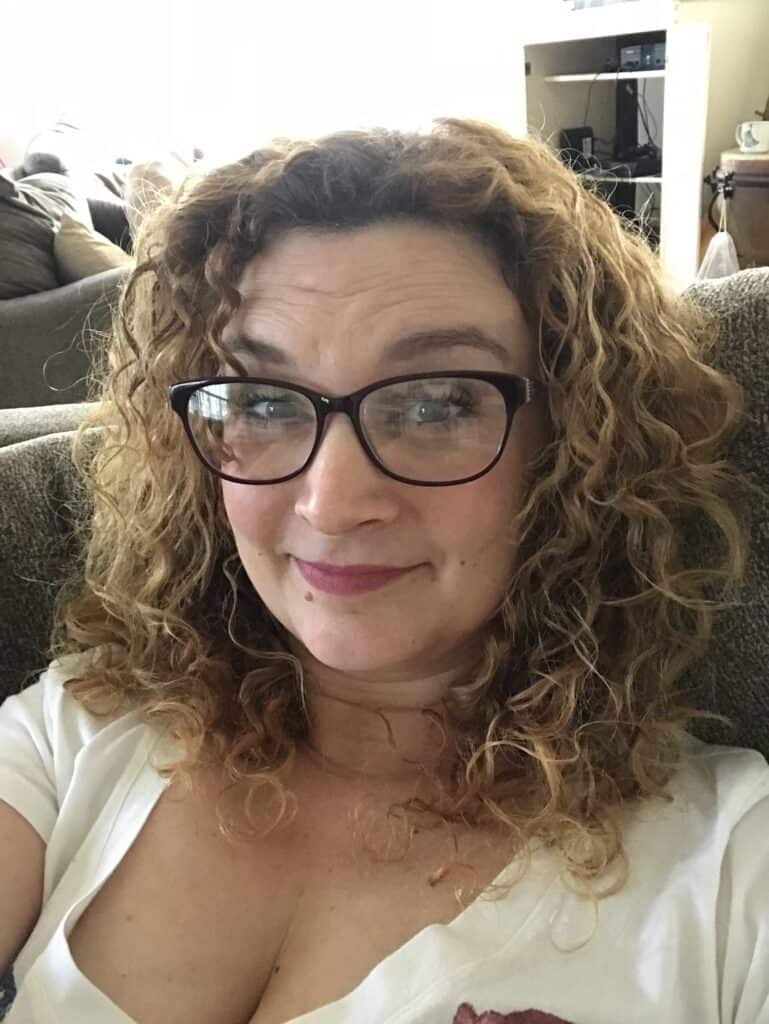 What is your current curly hair routine?
Sulfate free shampoo, conditioner combed through with a wide tooth comb, curl cream and gel raked through first and then with praying hands. I air dry for quite a while and then diffuse.
Is there any technique or product that made a significant difference on your hair?
I love praying hands for clumps!
What is your top tip for others on their curly hair journey?
Don't get frustrated. Starting over is as easy as getting in the shower. Trade products with other curly girls. Whenever I find something that didn't work for me I give it away to someone with different texture.
Do you have any funny or interesting stories about your hair?
I'm a ballet teacher and sometimes my littlest students are intrigued with my hair. One time a three year old asked me if I had lost my hair brush and would I like her to ask her mommy to brush it for me? !!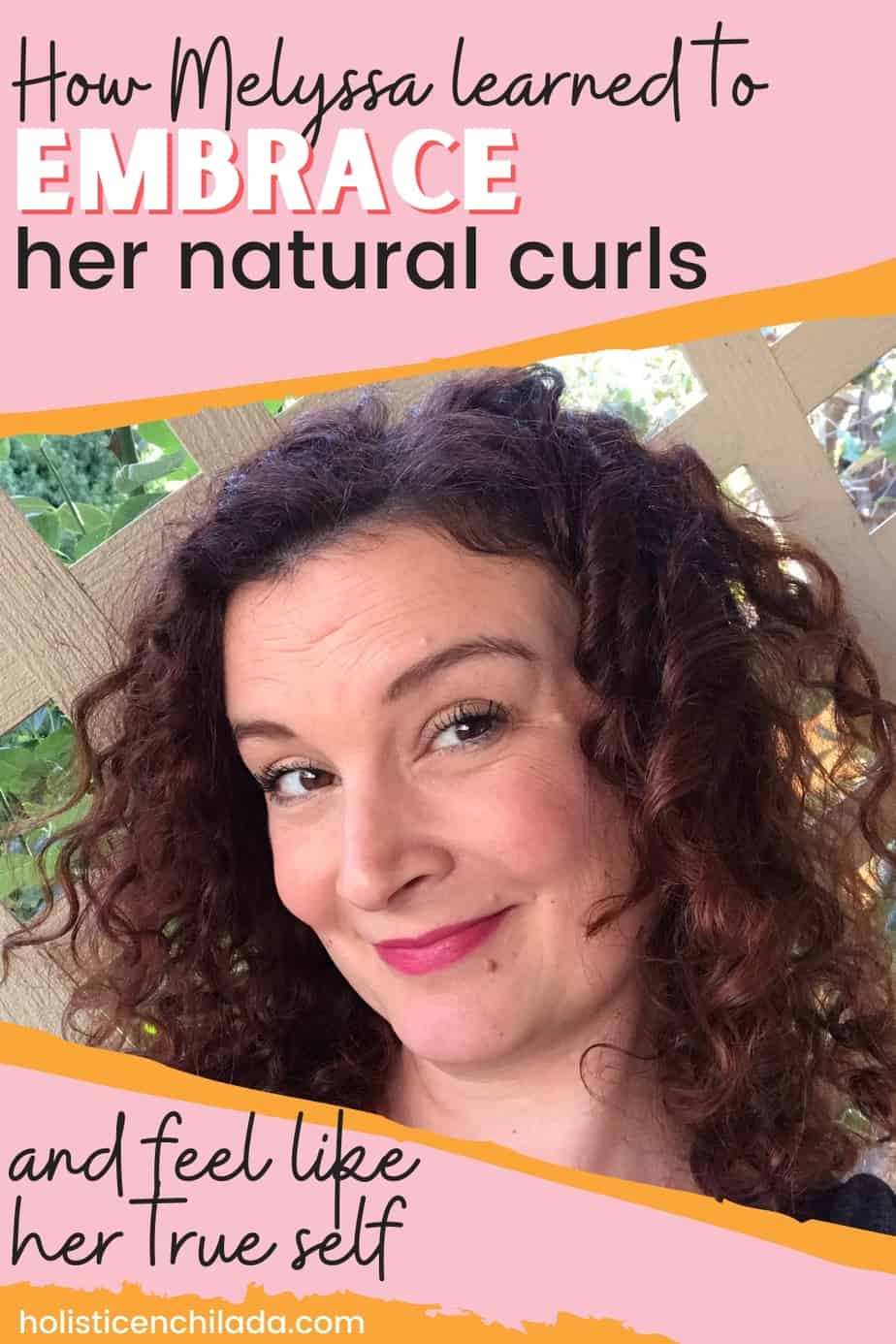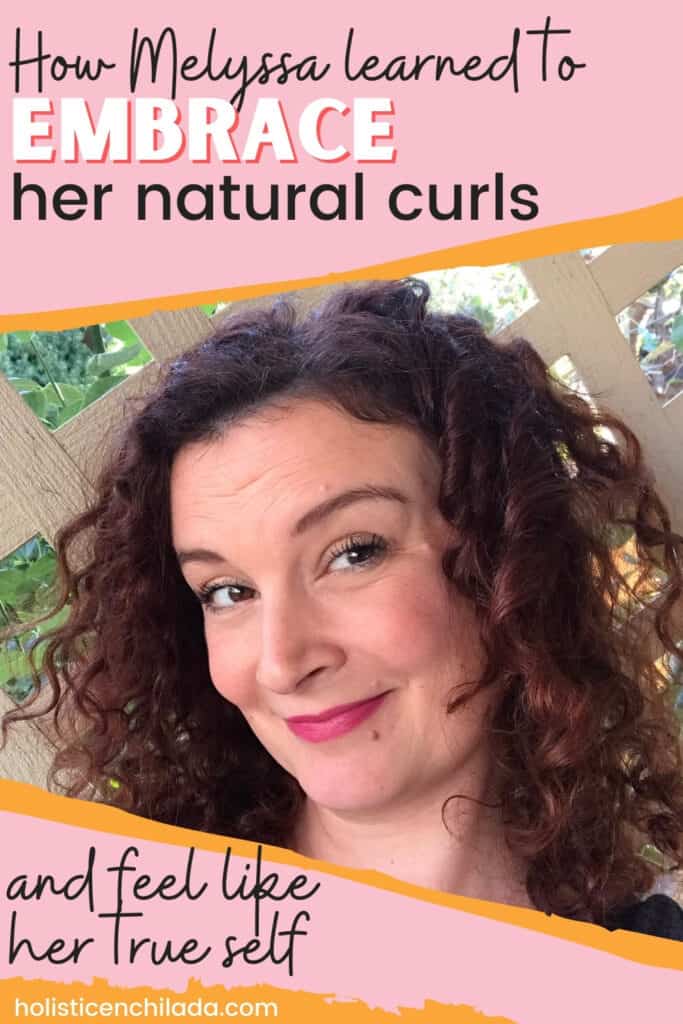 Want to be featured on The Holistic Enchilada's Curly Chronicles? Submit your story here.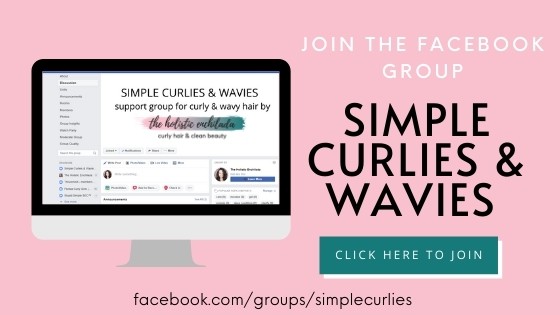 Looking for curly hair tips? Check out these popular posts:
If you want help with embracing your naturally wavy or curly hair, you can join my FREE email course and download my FREE pdf guide, THE QUICK START GUIDE TO MASTERING YOUR CURLS, full of everything you need to know to get started and bring out your beautiful waves and curls.