Curly Colleen Shares Her Journey to Loving Her Curls
This post may contain affiliate links, and I will earn a commission if you purchase through these links. Please read the disclosure policy for more details.
Being a curly girl isn't always easy. Growing up in a society that values straight, smooth hair, we were trained at a young age that our curls aren't enough. Today I am sharing How I Learned To Love My Curly Hair.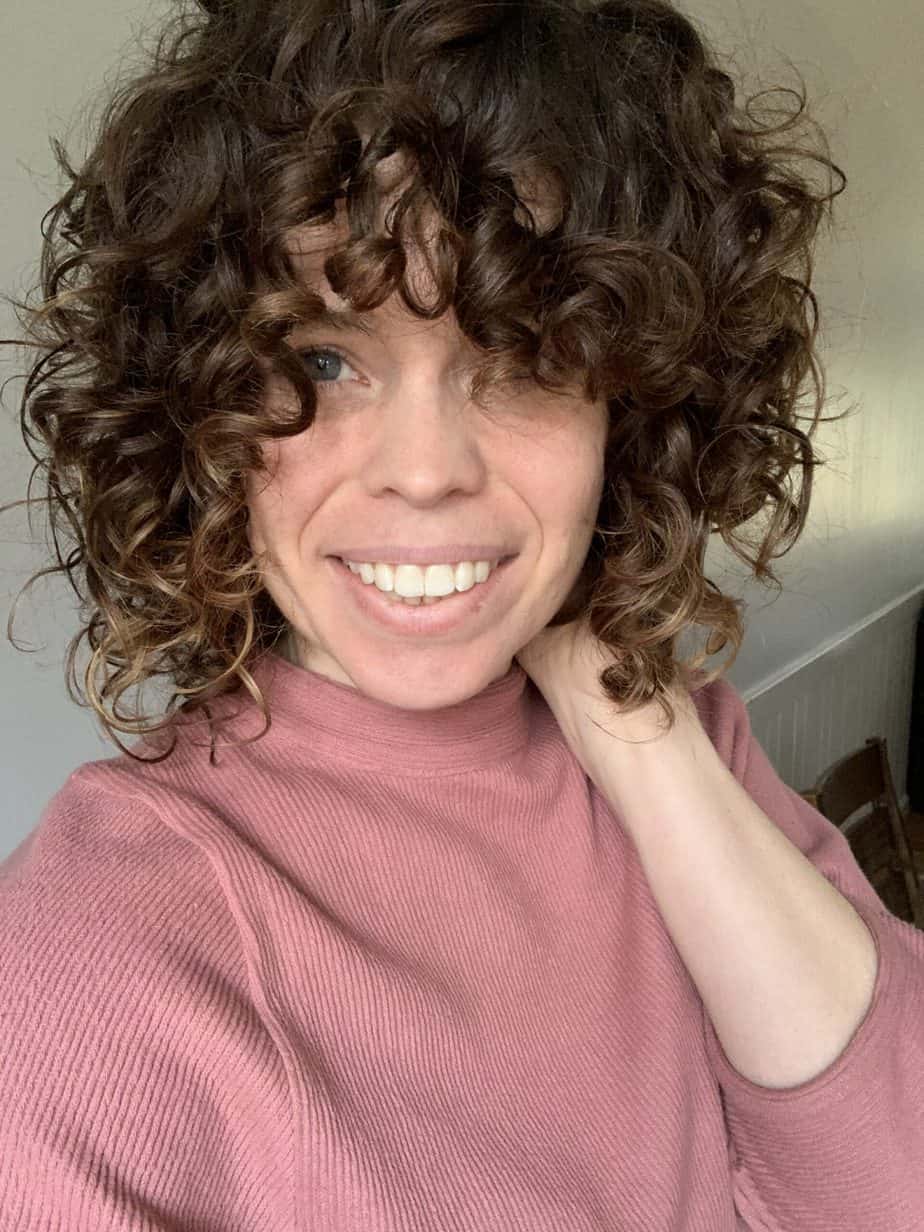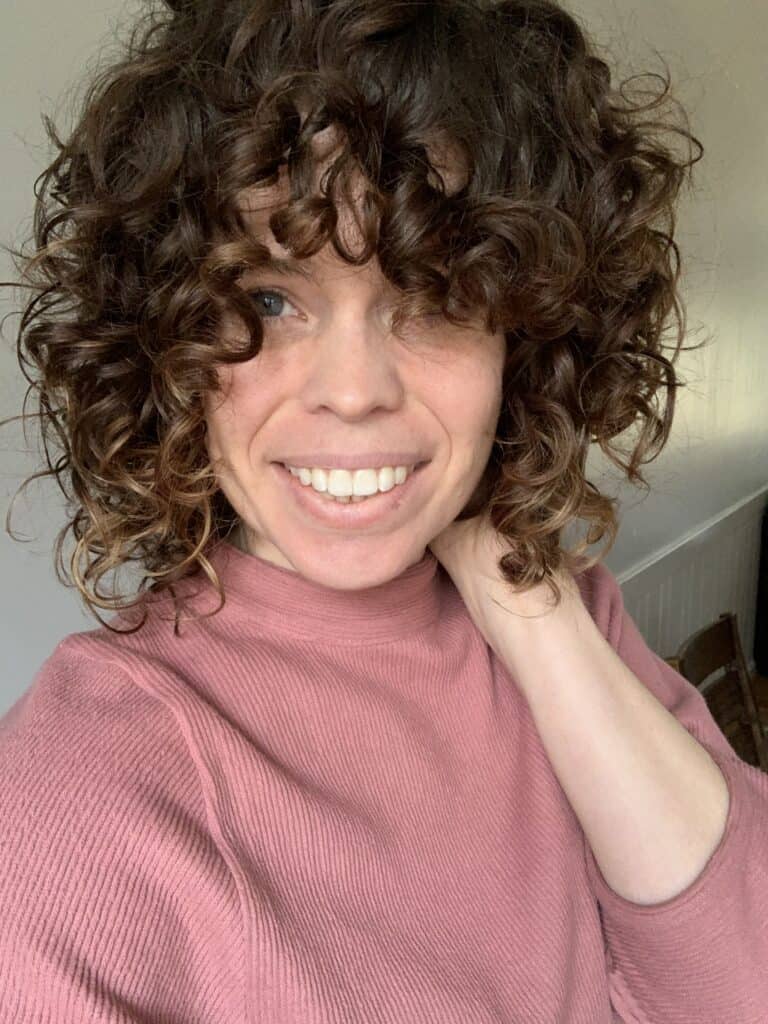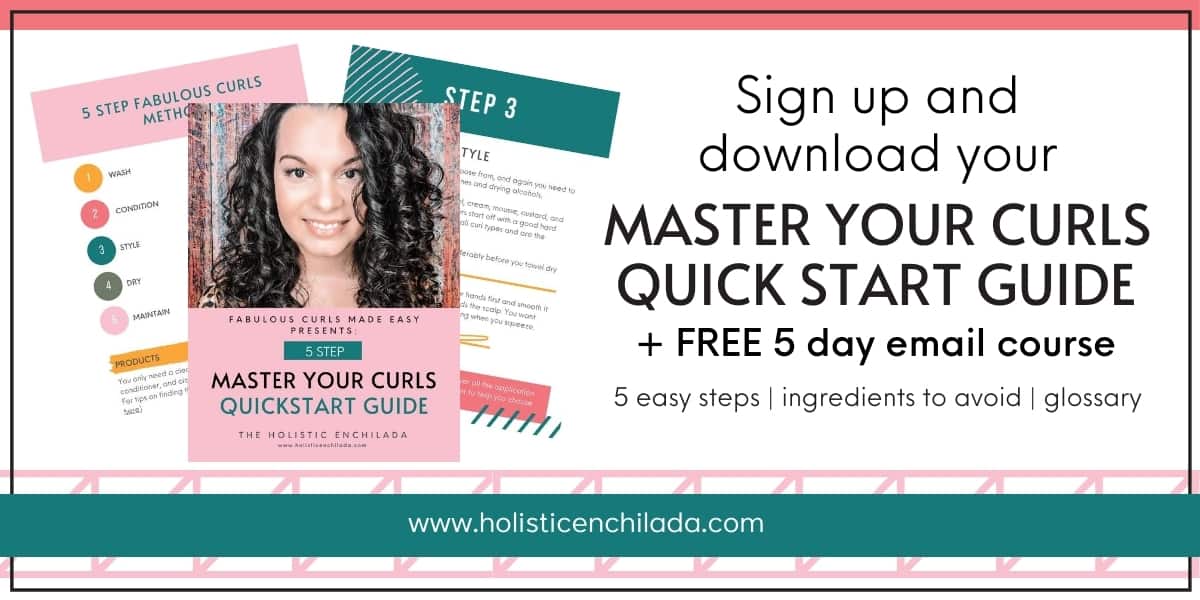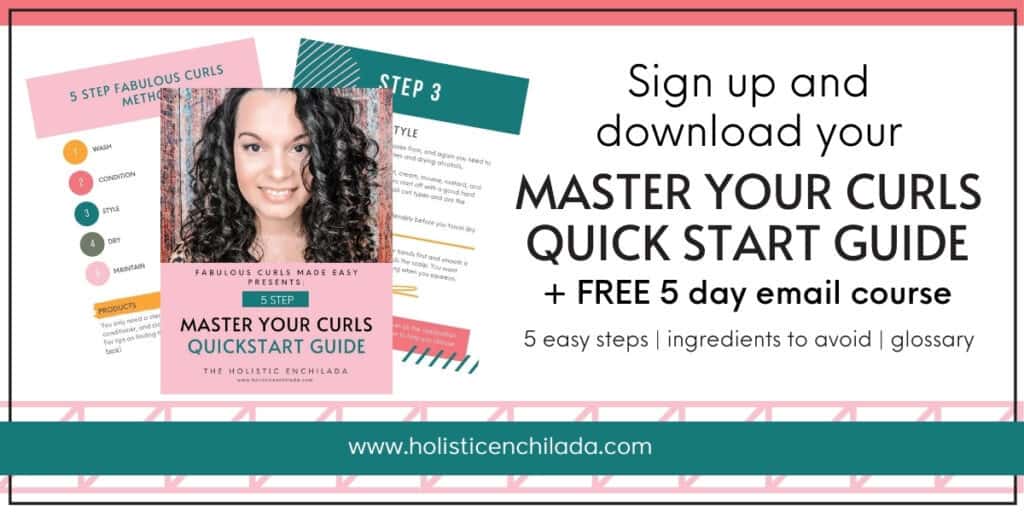 We were called names on the playground, left out of the "cool kids" club in high school, and missed out on many trending hairstyles because they just didn't work for our hair.
I struggled with the idea of accepting my curls for a very long time. I spent hours under a straightening iron until my hair was severely damaged.
But after having three kids and experiencing postpartum hair loss, I decided to go on a journey to recover my curls. In doing so I came to love my curls for all of their unique quirks.
How I Learned To Love My Curly Hair
Accept that you were uniquely made.
From a very young age, we were told and expected to fit inside a box created by society. A box that we were never intended to fit in.
We were trained to believe that our curly hair wasn't enough. That we needed to spend hours straightening and processing our hair in order to "fit in".
Today I want you to know that you and every one of your curls were created uniquely and on purpose.
It wasn't an accident, and it wasn't a mistake. Your curls represent the ultimate authentic version of who you are.
And there is freedom found in acknowledging and accepting that.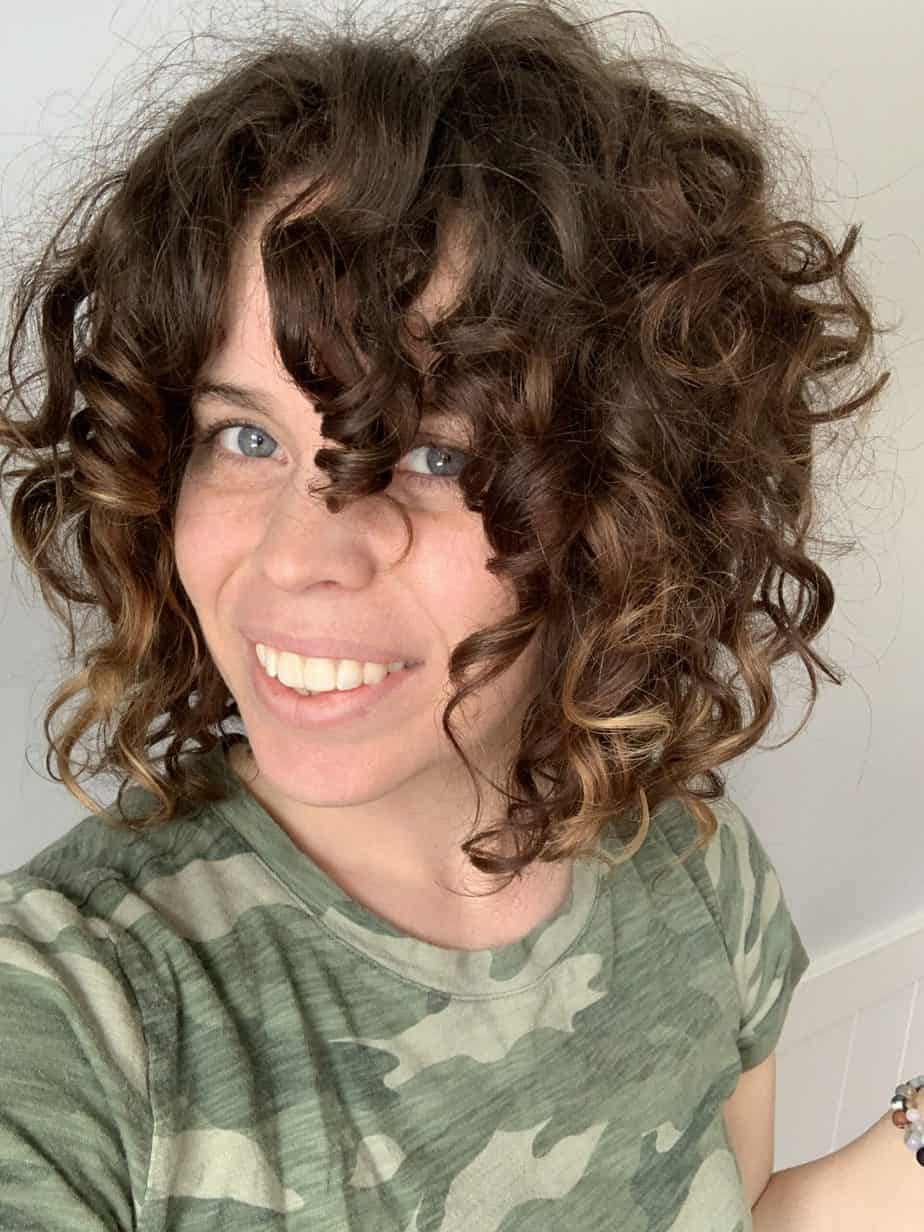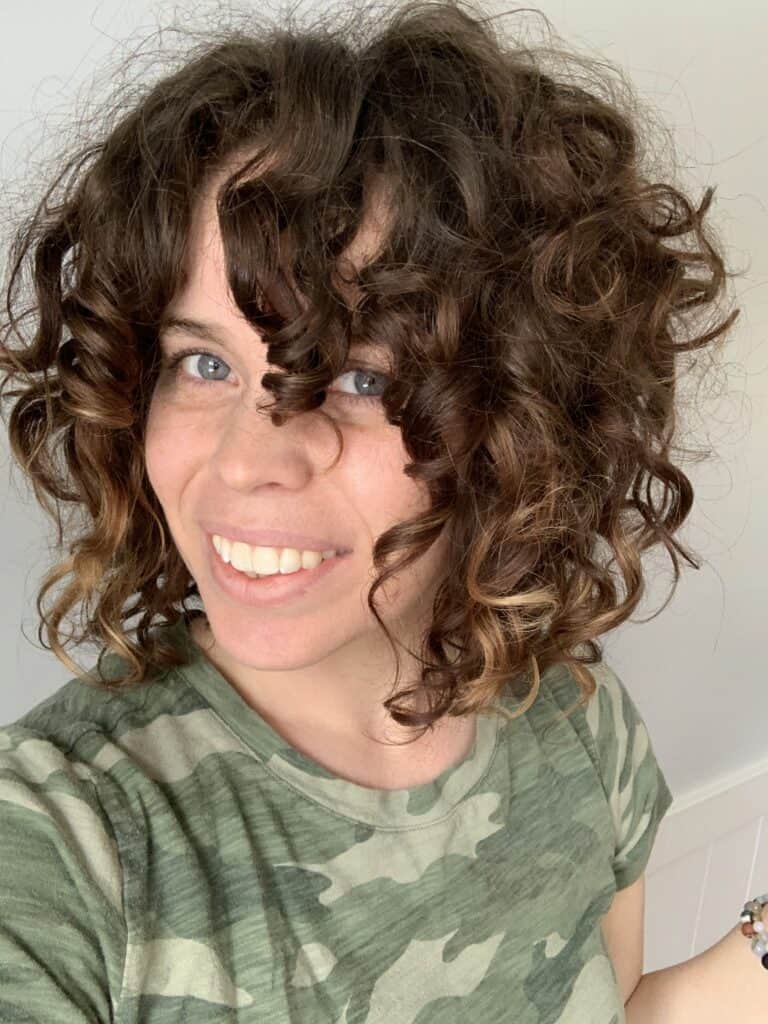 Comparison is a thief of joy
Rather than feeling like your curls are something you need to hide or change, it's time for you to accept and embrace them. The good, the bad, and the ugly.
That means frizz, rogue curls and all.
Don't get me wrong, I'm not saying to wear your crazy messy hair and call it a day. Not at all. The beautiful thing about curly hair is that the more you learn how to care for it, the better it becomes.
I am saying that curls were meant to be free.
And though we can care for them and give them everything they need to thrive, at some point you need to let go of your expectation of how you think your curls should look, and give them the freedom to do their thing.
Put another way, if you are a wavy embrace and rock those waves, girl. Don't spend brainpower wishing you had more curly waves or wavy curls.
Beauty truly begins when you decide to be yourself.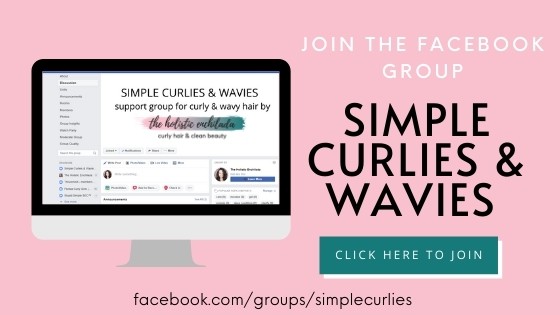 The grass is green where you water it
Meaning, those who take care of their hair have pretty hair. You can't expect to throw your hair in a messy bun the majority of the time then have gorgeous curls when you decide to do your hair.
Gorgeous hair comes to those who take the time to invest in it.
Because like anything in life, the things that flourish are the things you invest in. Don't spend another day wishing you had some magical hair. Instead, learn how to take care of your curls, and do it consistently. See 15 Things You Can Do Today To Get Perfect Natural Curls

Use the growing curly girl trend to your advantage
In case you're not aware, wearing your hair naturally is trending. People are tired of spending hours styling their hair to "fit the mold".
Running a quick google search on "top curly hairstyles of 2020" will yield a ton of encouraging results.
There are a plethora of actors and actresses that are embracing their natural curls and rocking it.
Don't take your curls too seriously
Curls will be curls. The thing that makes curls beautiful is their imperfect perfectness.
You can use the magical product and perfect technique. But have to allow your curls the space to be crazy.
Curls were not designed to be perfectly unified.
You will never be able to truly love your curls until you accept that there is no such thing as a perfect curl.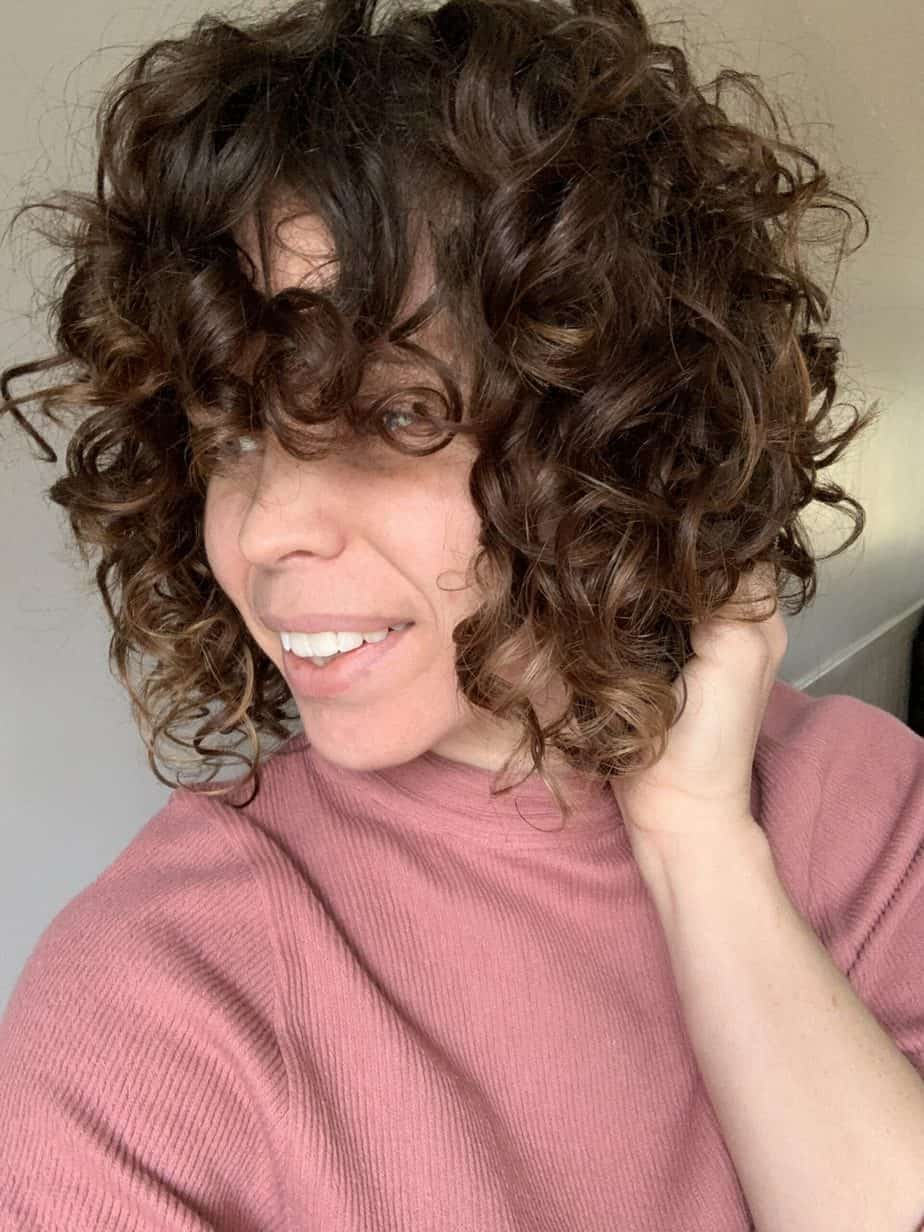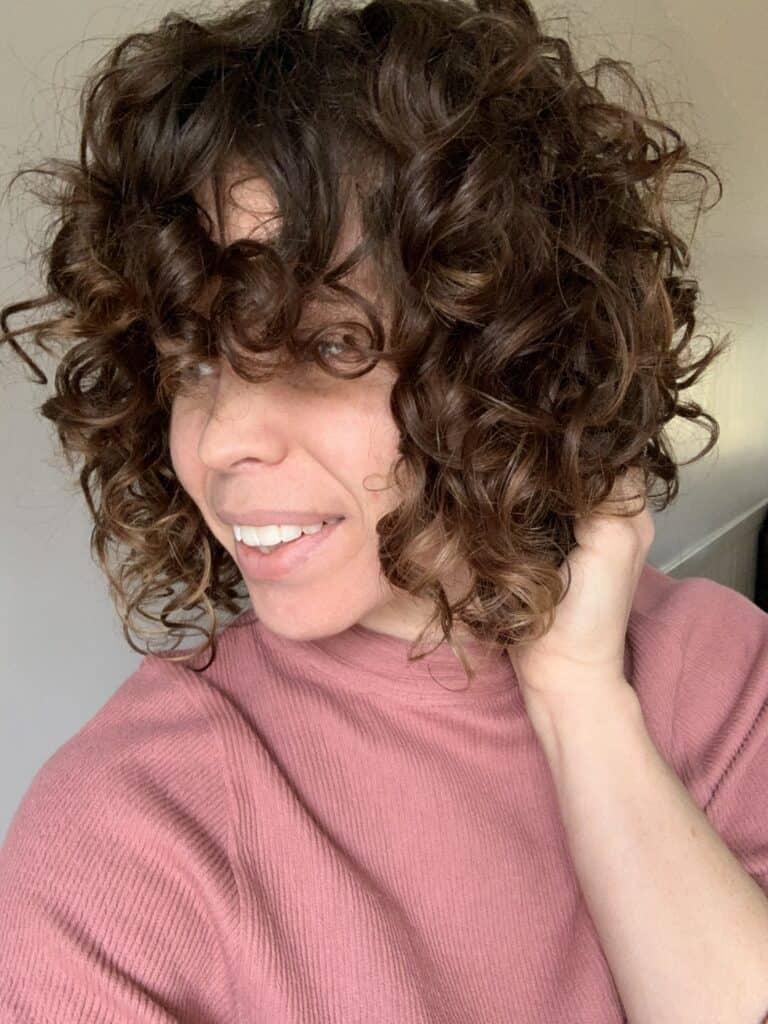 In Conclusion:
Learning to love your curls has to do with rewiring your definition of beautiful, and bolding stepping into the curly girl roll you were born to be.
By accepting that you were uniquely made, not comparing your curls to others, learning to take care of your curls, gaining inspiration from the growing trend, and giving your curls the freedom to be fun, you will learn that your curls are truly a blessing, not a curse.
Xoxo,
Curly Colleen
Bio: Colleen is a curly hair care blogger at www.colleencharney.com and is passionate about teaching women "How to bring dead curls back to life". She publishes high-quality weekly content covering all the ins and outs of caring for curly hair. You can connect with her on her lifestyle blog Colleen Charney.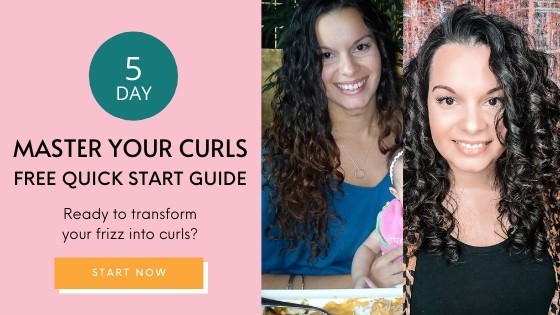 If you want help with embracing your naturally wavy or curly hair, you can join my FREE email course and download my FREE pdf guide, THE QUICK START GUIDE TO MASTERING YOUR CURLS, full of everything you need to know to get started and bring out your beautiful waves and curls.
You can also read my other popular posts on curly hair:
Also, follow me on Instagram as I'm always posting tips and tutorials.
Want to remember this? Save How I Learned To Love My Curly Hair to your favorite Pinterest board!