Curly Chronicles: How Jennifer Embraced Her Curly Hair That Used To be Straight
This post may contain affiliate links, and I will earn a commission if you purchase through these links. Please read the disclosure policy for more details.
Jennifer had straight hair as a child that slowly transformed into curls as she got older (something that happens to many women, because of hormones). She has naturally wavy, fine, high porosity hair and lives in Canada. Read on to learn more about how she was able to embrace her changing curls as an adult.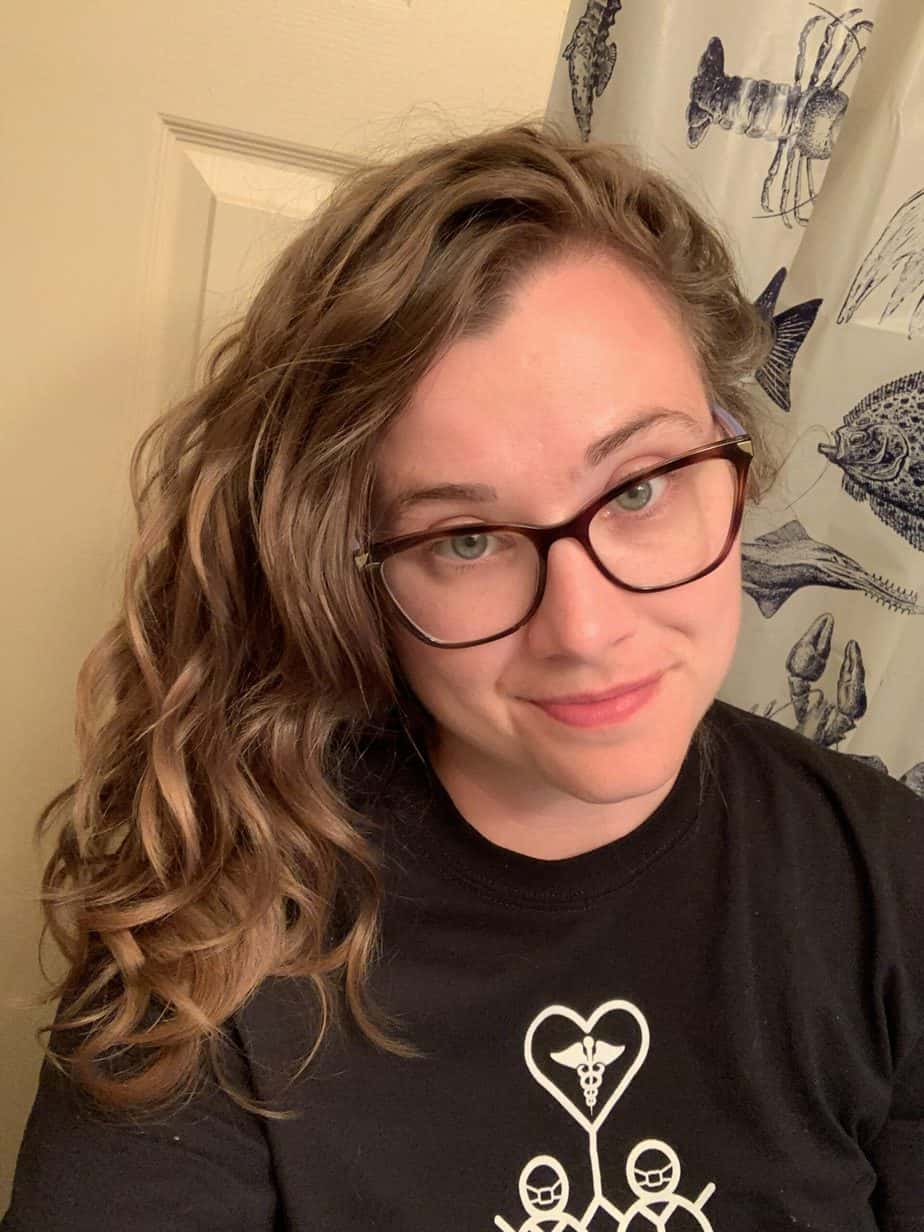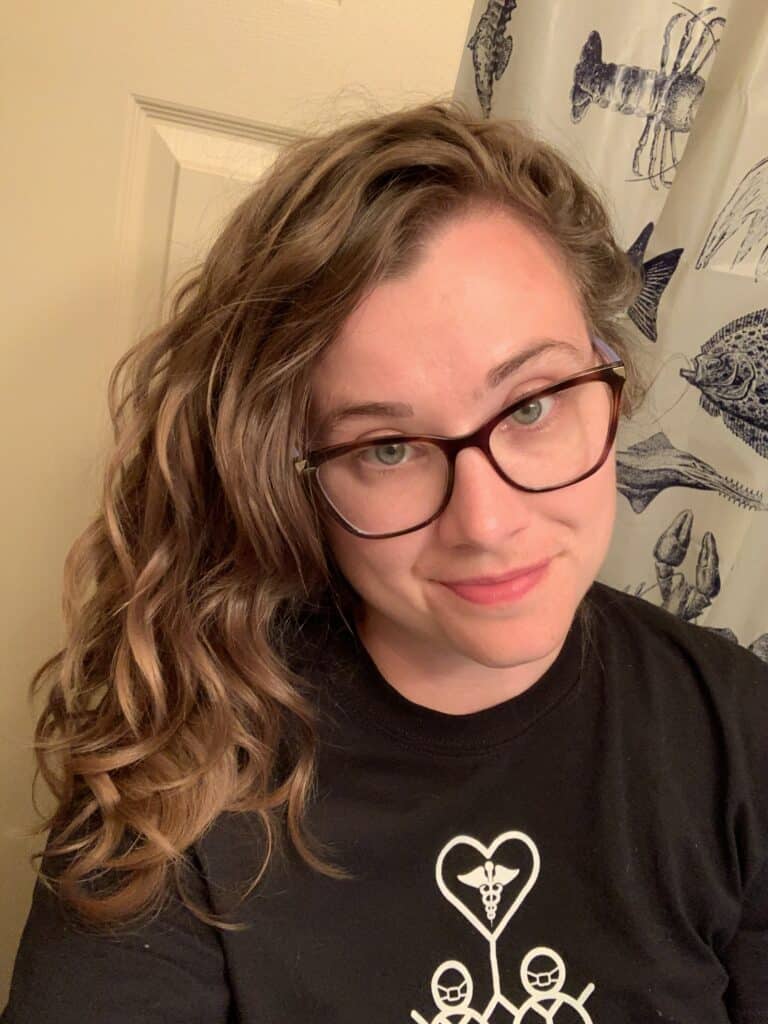 Ready to transform your frizz into defined, bouncy curls and waves? Join my free Quick Start Guide To Mastering Your Curls email course below and be on your way to fabulous curls in just a few steps!
What was it like growing up with textured hair?
When I was a child my hair was stick-straight and could never hold a curl. Starting around 6 years old I always had a single patch of waves in the back of my head. My mother used to marvel at it and wondered if I'd be curlier as I grew. Fast forward to my 30's when pregnancy hit and all those hormones… My hair had been getting more wavy with every passing year but I only ever attempted to "wear it curly" in the summer – crunchy frizzy mess! I thought it looked "beachy". After baby number two I couldn't get my hair straight with blow-drying and I didn't enjoy using a flat iron. As days would wear on, the whole back of my head and bottom layers would pouf up with curl, never looking totally wavy but definitely not straight. I hated it!!
What made you decide to transition to wearing your hair curly/wavy?
Becoming frustrated with my post-baby appearance I knew I needed a change. I didn't want to rock the short mom cut (did it, hated it) and I really wanted to dive in and commit to a new style. I love my hair's virgin natural texture, and I love the idea of having a permanent "style" without the expensive upkeep of an edgy cut or dye.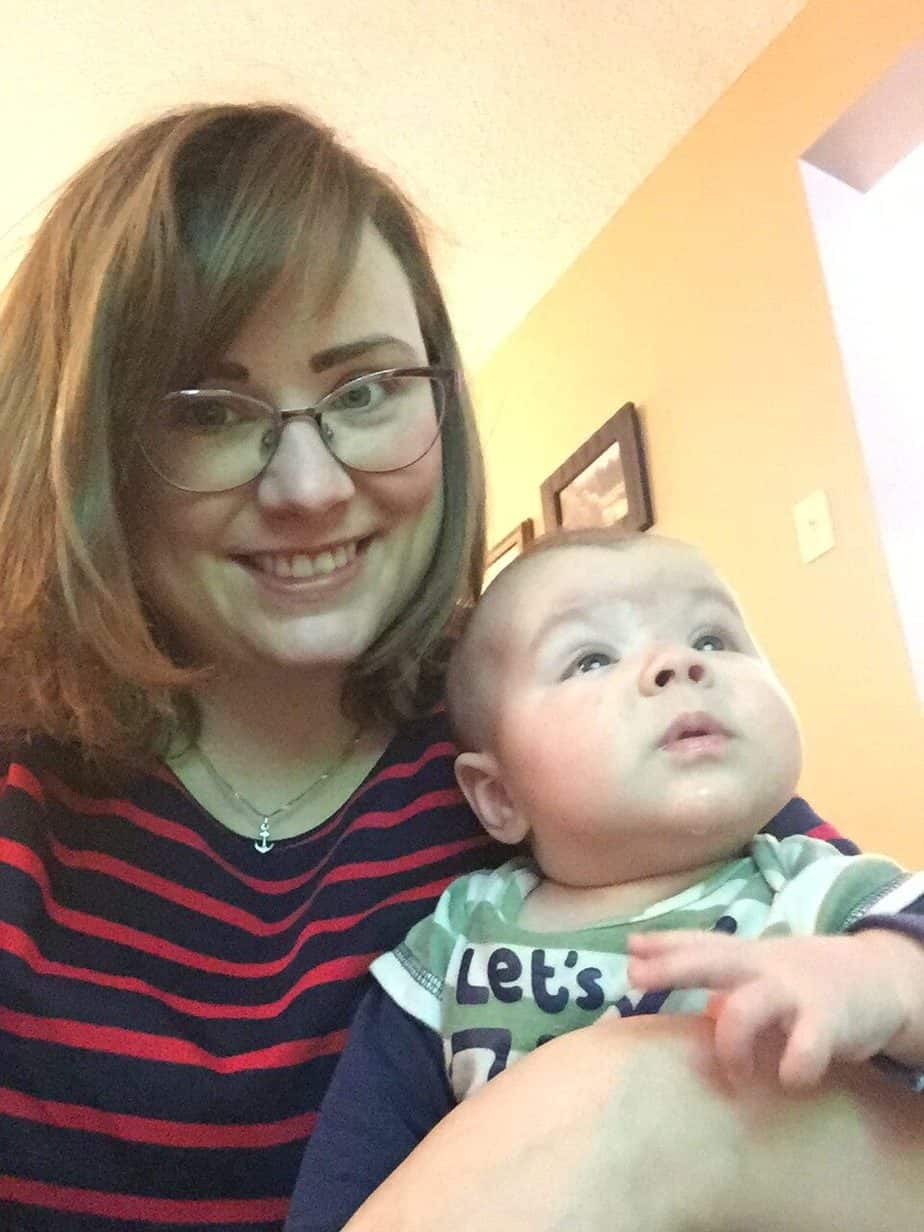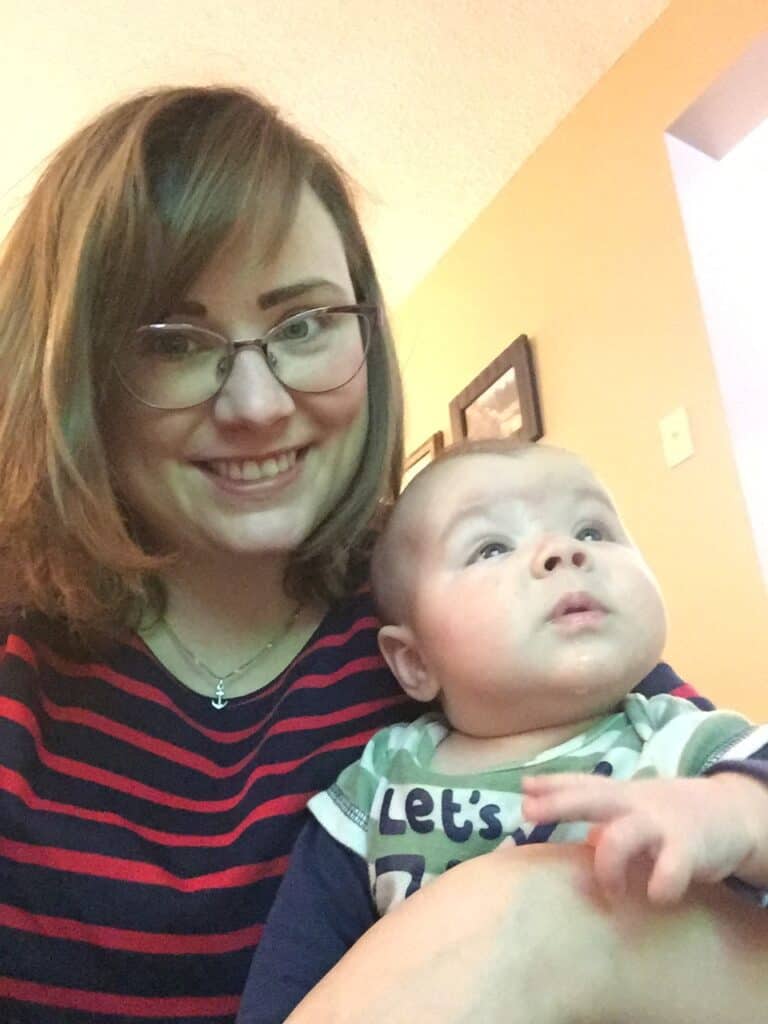 What has been the most difficult part of your curly hair journey?
I washed my hair EVERY DAY my entire life. And brushed it. And if I worked out or was going out the evening I would wash it AGAIN. Training my hair to go a few days without a wash was hard, but lucky for me I was on maternity leave when I committed. I hate greasy hair, so it required a lot of self-restraint. I started this prior to starting the CGM, which I believe has helped with my success.
What has surprised you most about your curly hair journey?
How much curl I have! What started off as bumpy frizzy hair is now lovely clumps of waves and I adore them every day.
How have other people reacted to your hair transformation and journey?
NO ONE is as obsessed with my hair as I am, but what I've really enjoyed is seeing my friends embrace their waves and curls too. It's a movement! Long time friends and family have asked what kind of curling iron I use and are always surprised to hear that it's just my natural texture. For the record, my partner knows how obsessed I am and makes a point to stop and say "hey babe, your curls are looking awesome today!" after a wash day. So supportive!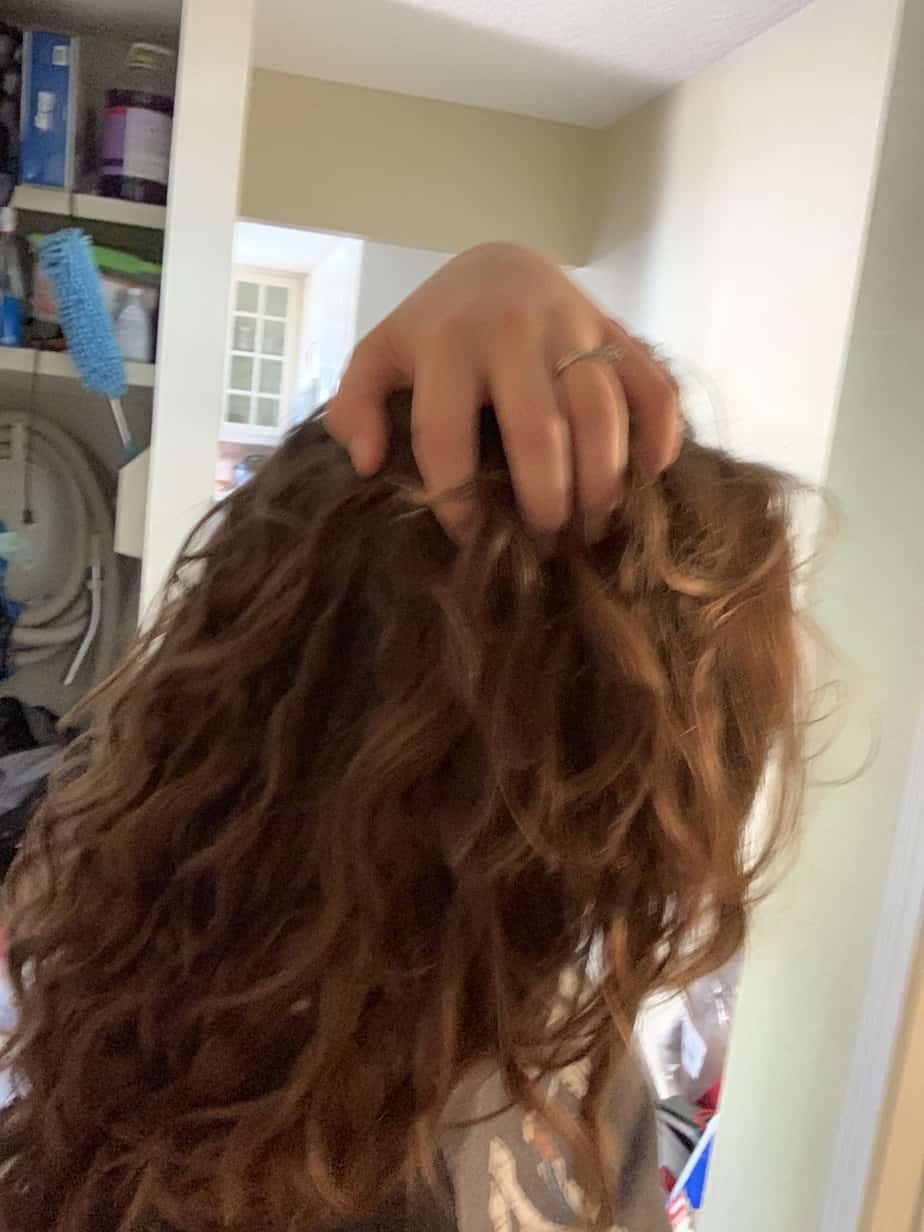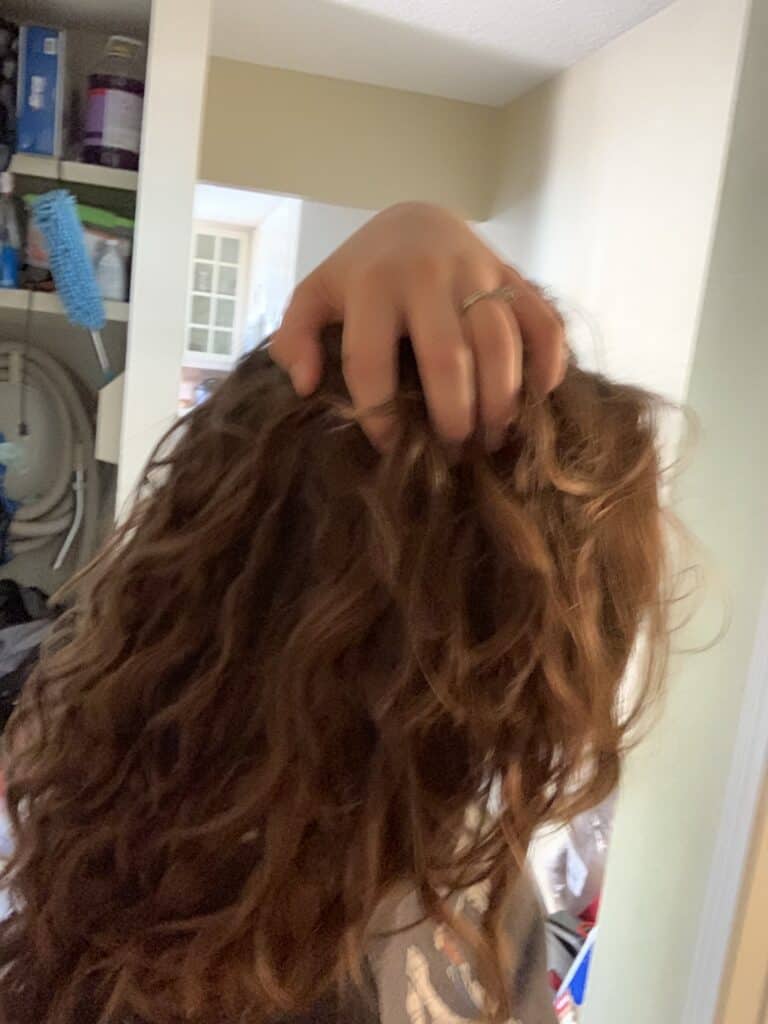 What's the most important thing you learned on your curly hair journey?
Patience. Good things come to those who wait. Waiting for wash day, waiting for hair to dry, waiting to scrunch… it pays off!
What do you love most about embracing your natural hair?
I've always admired curly hair. My best friend in elementary school had perfectly curly hair and I just loved inspecting it and uncurling her springy curls to watch it bounce back. Every wash day I'm delighted to see my own curls defining and shaping and developing their own bounce!
What are your curly girl essentials?
I'm on a budget raising two young kids. I have splurged on the LUS system of shampoo conditioner and curl enhancer but it's pretty pricy. From feel and smell, it is definitely the most luxurious product I have ever used.
I also use Am I Am Leave-in Conditioner and Eco Styler Argan Gel. Currently using A SheaMoisture hydration mask for days that o clarify with an Apple Cider Vinegar sulfate and paraben free shampoo. I have a pink microfibre towel for plopping – my neighbours see me wearing it and walking my dog in the mornings on wash days.
I wear the cheapest faux satin bonnets I could find on Amazon and have just started using a satin pillowcase as well. Helps tremendously!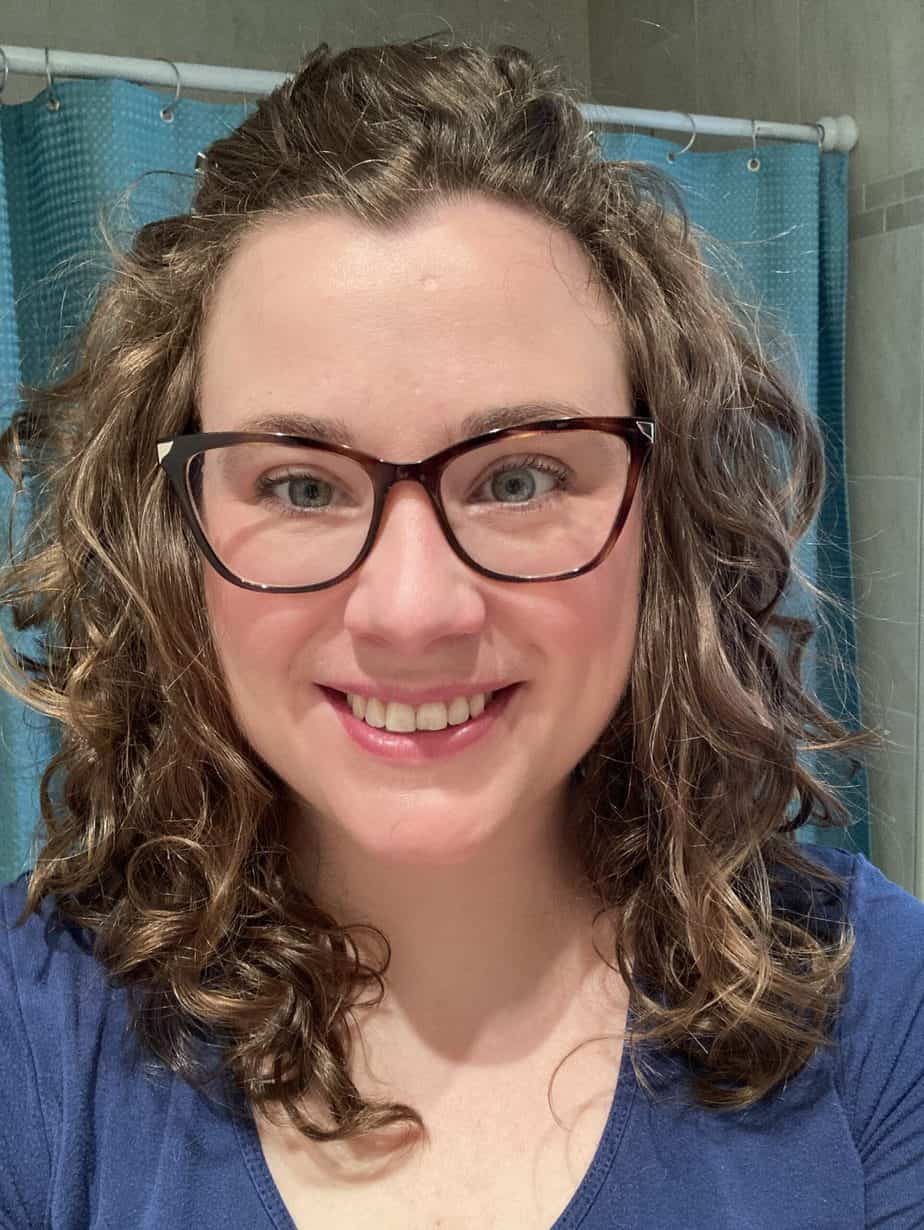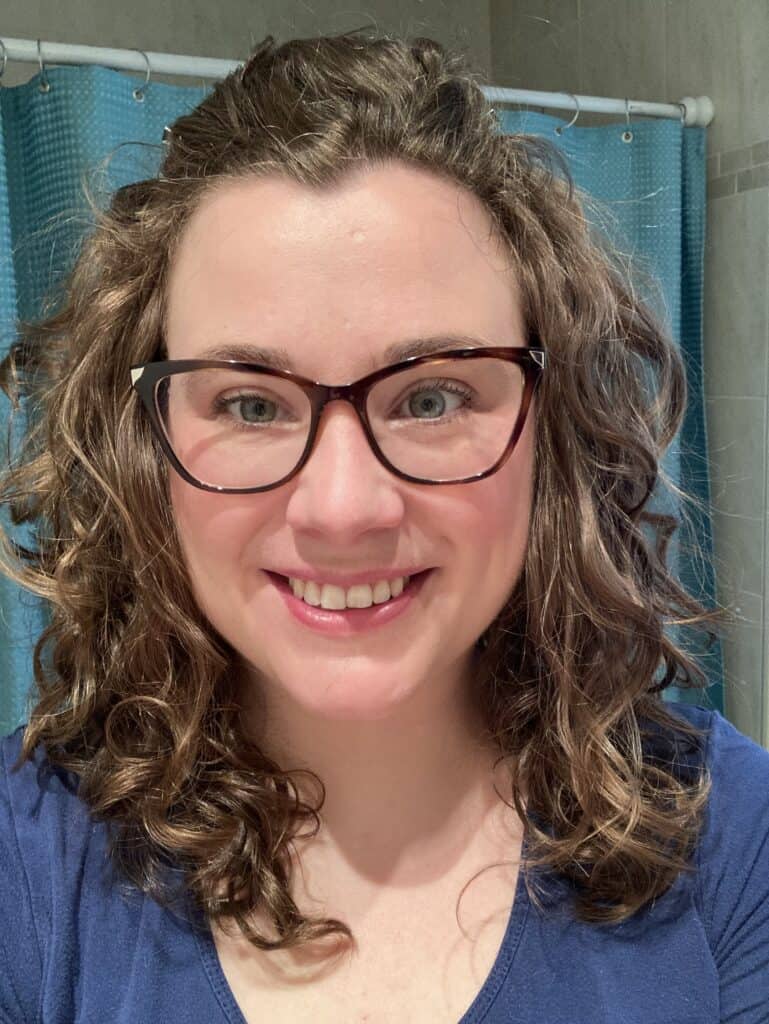 What is your current curly hair routine?
Wash twice a week. Clarify and deep condition at least twice a month.
Wash scalp upside down, scrub hard at the scalp (I have mild scalp psoriasis that causes major flaking much to my embarrassment), rinse.
Squeeze in conditioner and comb it through, then squish to condish once the tangles are out.
I let it sit while I'm doing the rest of my shower.
I rinse in cool water and then apply my products to sopping wet hair keeping an eye on my wet frizz. If I see too much I add a bit more conditioner and continue to squish until most of my hair is in a clump.
Is there any technique or product that made a significant difference on your hair?
GEL. I've always hated gel and I had no idea how anyone but business men in the 80's used it. Eco Styler Argan Gel has given me the definition and hold that I was missing and my virgin hair soaks it all up so I don't even have any crunch.
What is your top tip for others on their curly hair journey?
Hair in transition is frustrating. The payoff is worth it. Patience!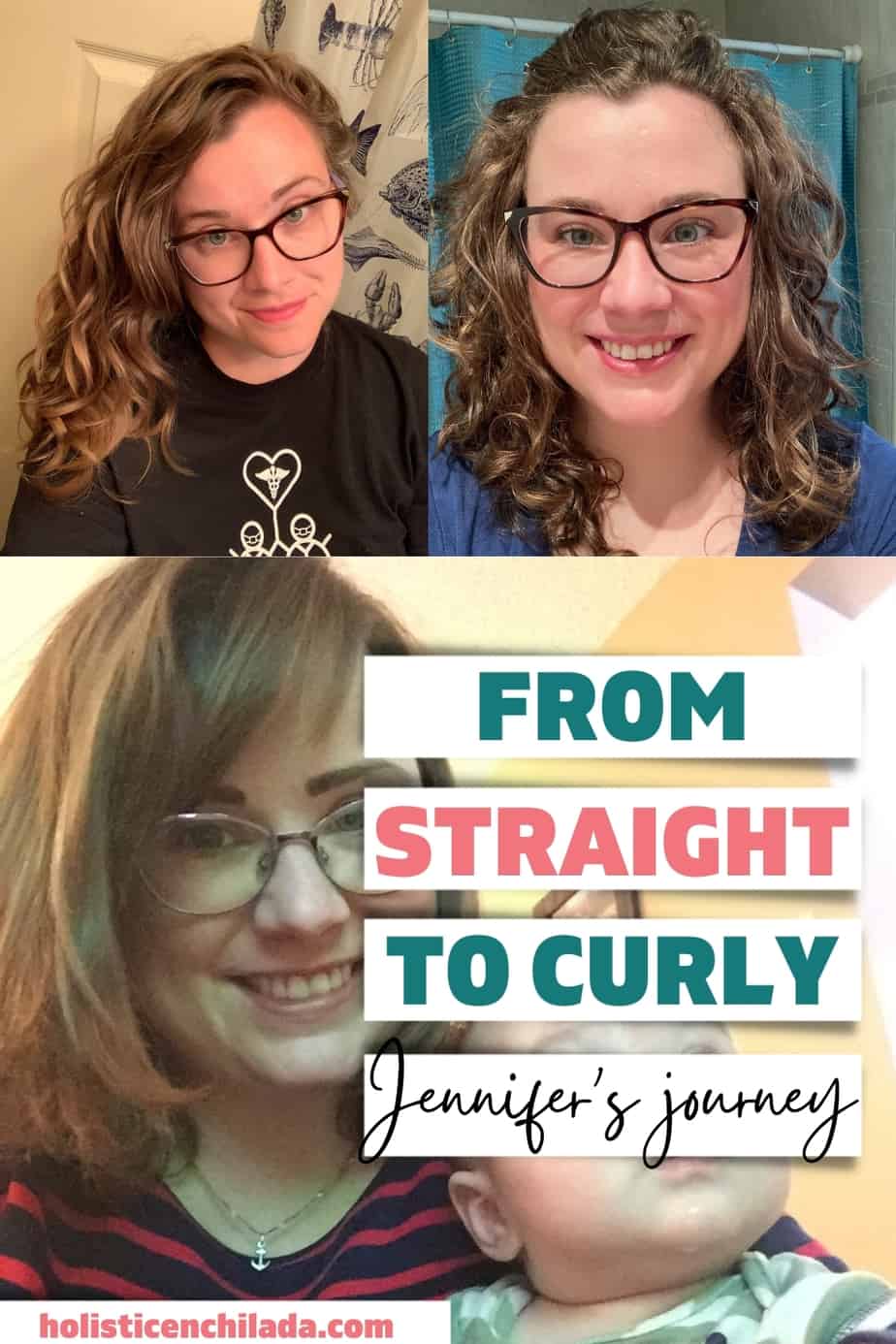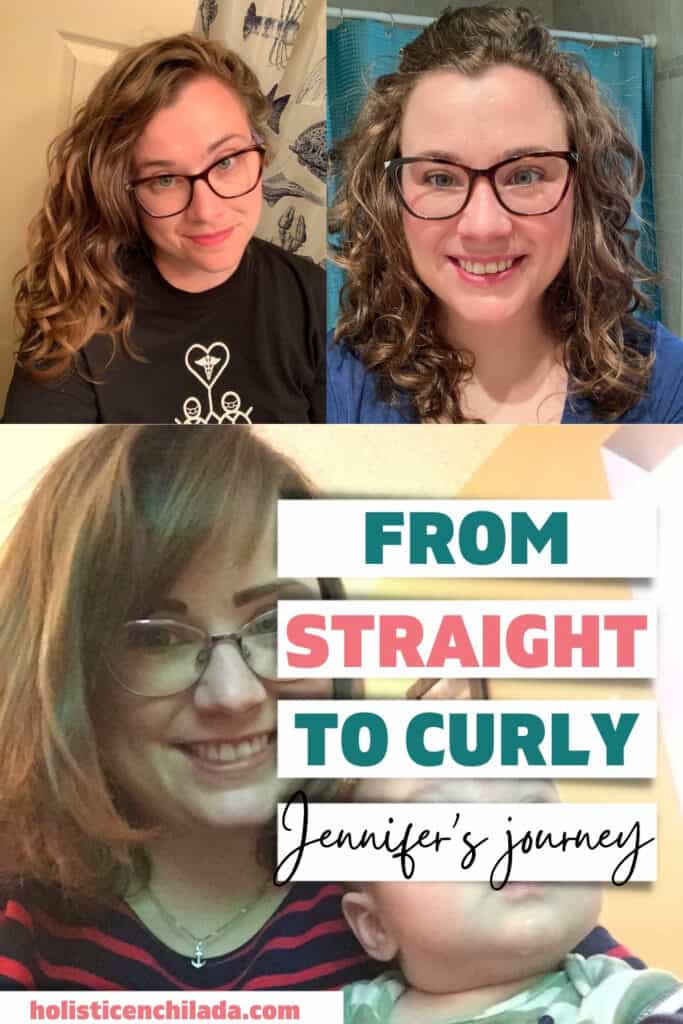 Want to be featured on The Holistic Enchilada's Curly Chronicles?

Submit your story here

.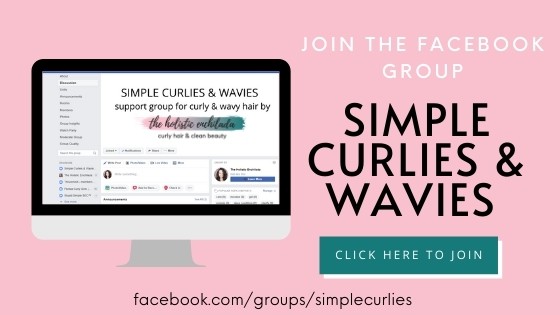 Looking for curly hair tips? Check out these popular posts:
If you want help with embracing your naturally wavy or curly hair, you can join my FREE email course and download my FREE pdf guide, THE QUICK START GUIDE TO MASTERING YOUR CURLS, full of everything you need to know to get started and bring out your beautiful waves and curls.