A Review of the EVOLVh Healthy Curls Trio
This post may contain affiliate links, and I will earn a commission if you purchase through these links. Please read the disclosure policy for more details.
Continuing on my deep dive into some of my favorite EVOLVh products, I'm sharing all about their Healthy Curls Trio, a bundle of the 3 staple curly hair products they offer.
The Healthy Curls Trio is a discounted bundled set of the SmartCurl hydrating shampoo, SmartCurl hydrating conditioner, and SmartCurl leave-in conditioning spray. If you already love these three products, purchasing the Healthy Curls Trio bundle will save you a little mula!
And my affiliate code HE15 saves you even more!
---
Before I get into all the amazing reasons why I love this bundle, I want to let you know that this post is sponsored by EVOLVh. Longtime readers already know about my love affair with EVOLVh products so it's probably no surprise, but do know that I don't write sponsored posts about products I don't believe in and use myself and wholeheartedly recommend.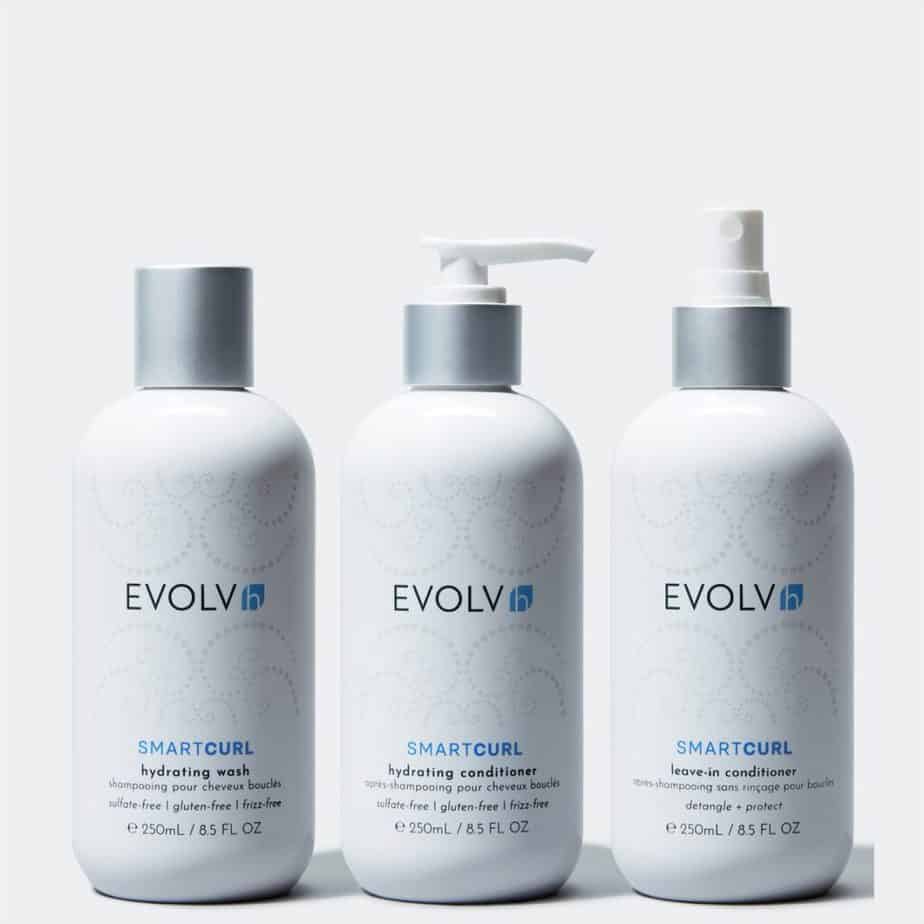 Lightweight Curly Hair Products For All Curl Types
The SmartCurl shampoo and conditioner are the two products that transformed my hair early on in my curly hair journey. They were the first curly hair products I tried that didn't leave my hair feeling weighed down, and actually left my hair clean and bouncy!
One of the most challenging aspects of embracing my curls has been finding products that are lightweight for my fine curls. Most curly hair products are full of butters and waxes aimed at taiming curls and weighing them down, but I don't need that. My hair loves a good cleansing shampoo, a lighter conditioner, and water soluble products.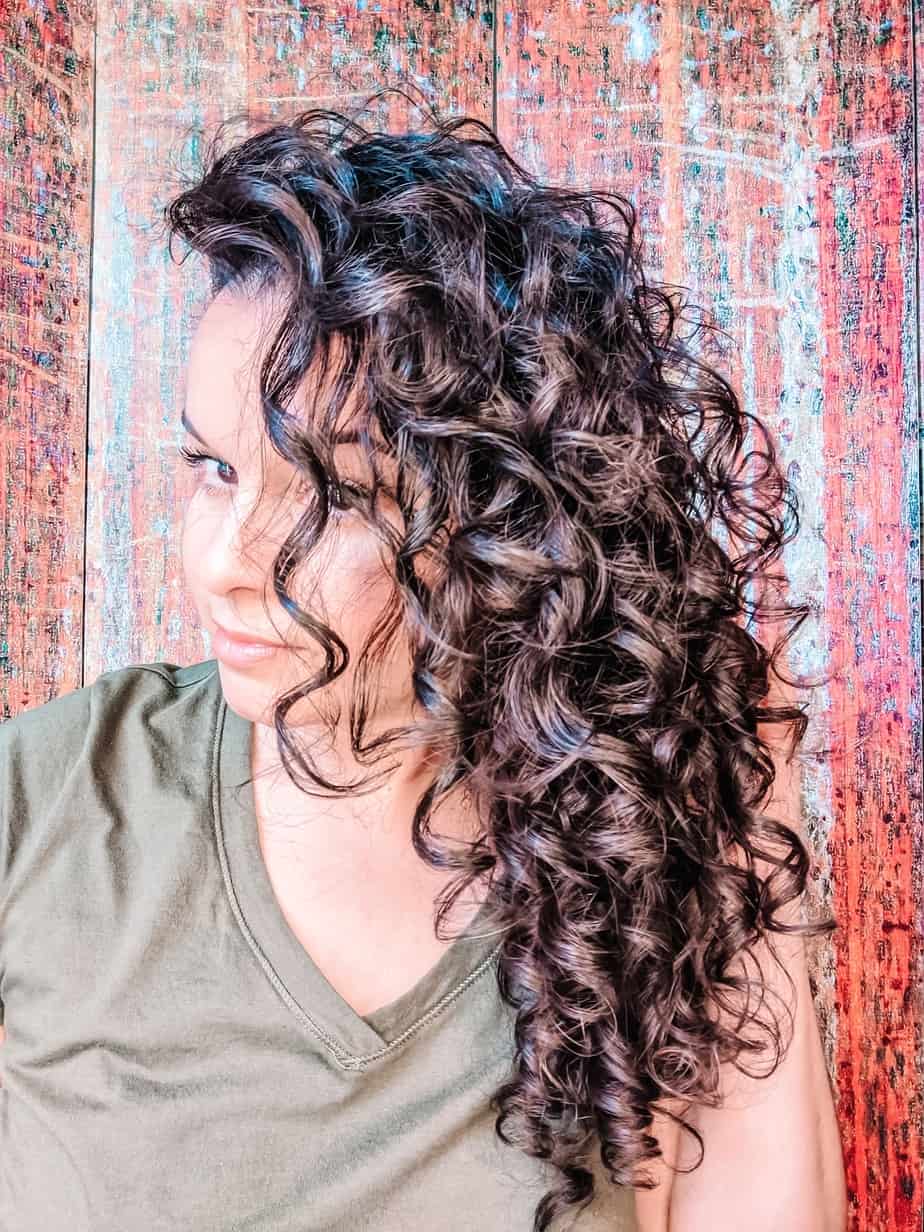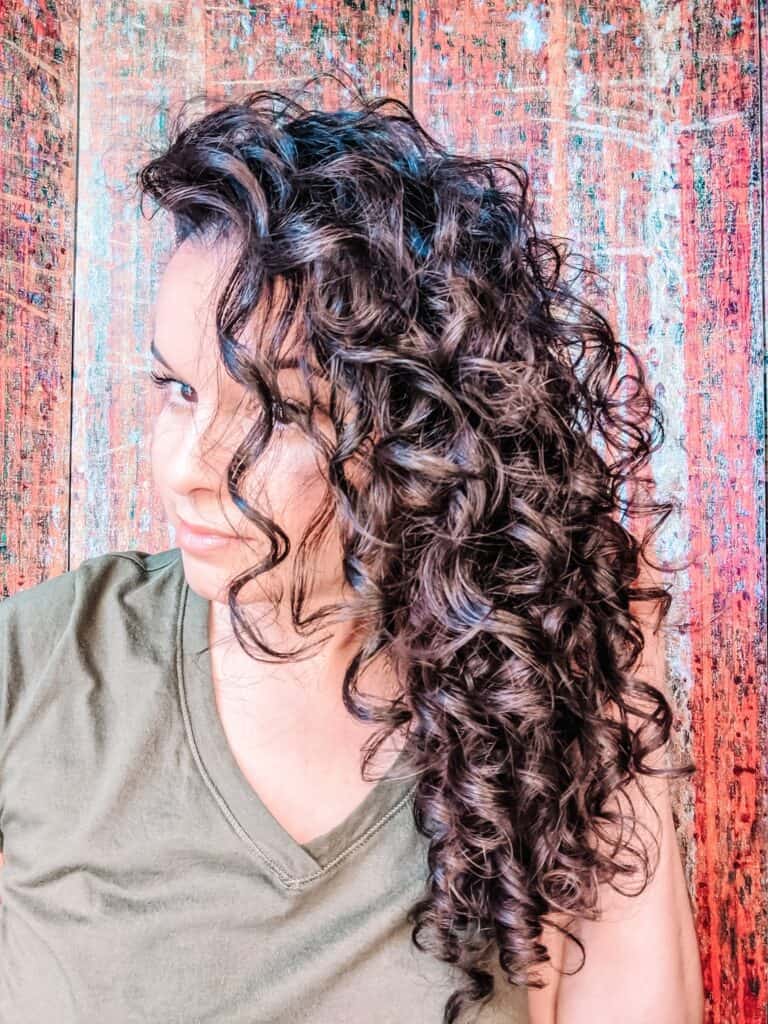 Enter the EVOLVh Healthy Curls Trio. These three were the base of my routine for so long (I no longer use leave-in because my hair doesn't need it, but this one is a favorite). The shampoo lathers up so nicely, much like the traditional sulfate shampoos I missed. The conditioner soaks right into my hair, rinsing out to leave my curls soft and moisturized. The leave-in melts away my tangles without weighing down my hair.
Why I love the Healthy Curls Trio
What I love about this line is that they work well on all curl types. If you have hair like mine, you simply use less product. But if your hair is thicker or needs more moisture, you simply use more product. And because it's water soluble, it won't build up like other products so your hair can actually get healthier over time.
These products are also very concentrated. So you don't need much and they will last a long time. They do need water to work which many people don't realize. Always start with a little product, and add water before adding more product. Typically, you won't need more product as the water helps disperse the product all over your hair.
These products are vegan, gluten-free, made using organic ingredients, and of course, are curly girl approved. They take a little tweaking to figure out the right amounts to use but most people that I have recommended these products to have been very happy.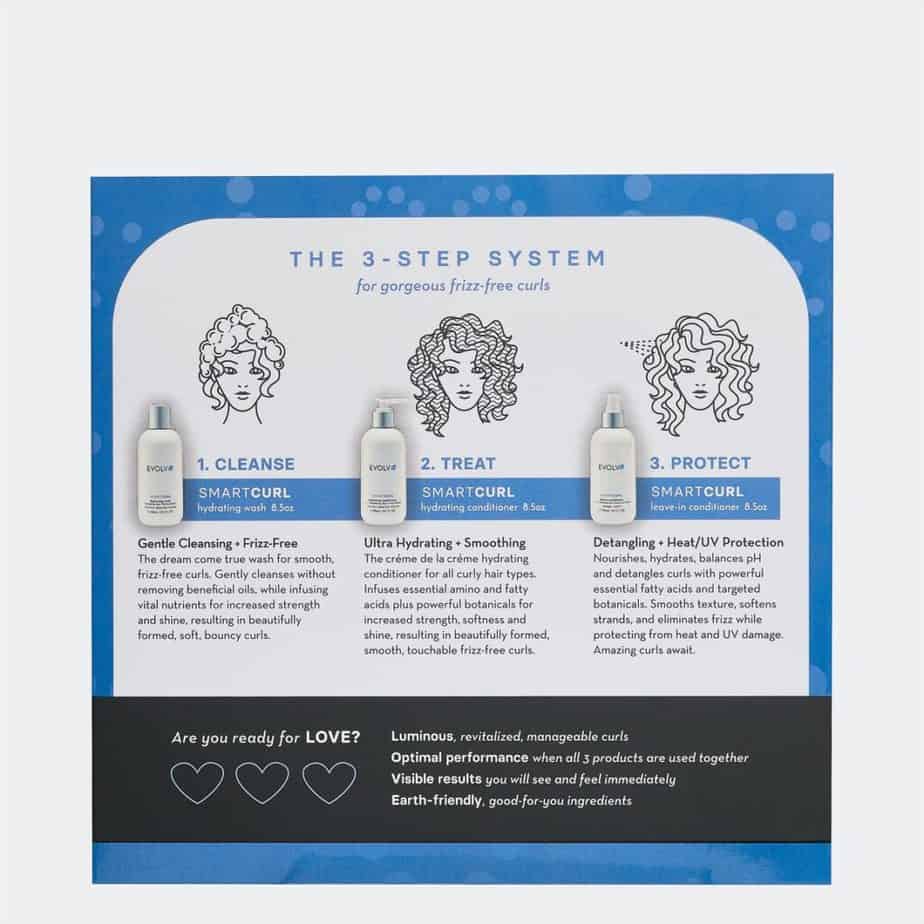 How to use the Healthy Curls Trio
A few things to note about these products:
The shampoo is very cleansing and can leave dry hair feeling dry. If your hair is on the dry side or doesn't like strong shampoos, use this less often and use less product. Add water to help it lather and spread around your scalp more. With all hair types, focus only on the scalp and don't apply any to the length of your hair.
The conditioner soaks right in and feels like nothing is in your hair, which can trick you into thinking you need to use more. It doesn't have a lot of slip, but if you let it sit and add water, it will soften your hair well enough to detangle. The key is adding water and letting it sit for a few minutes before assessing if you need more or even trying to detangle. Add water and wait!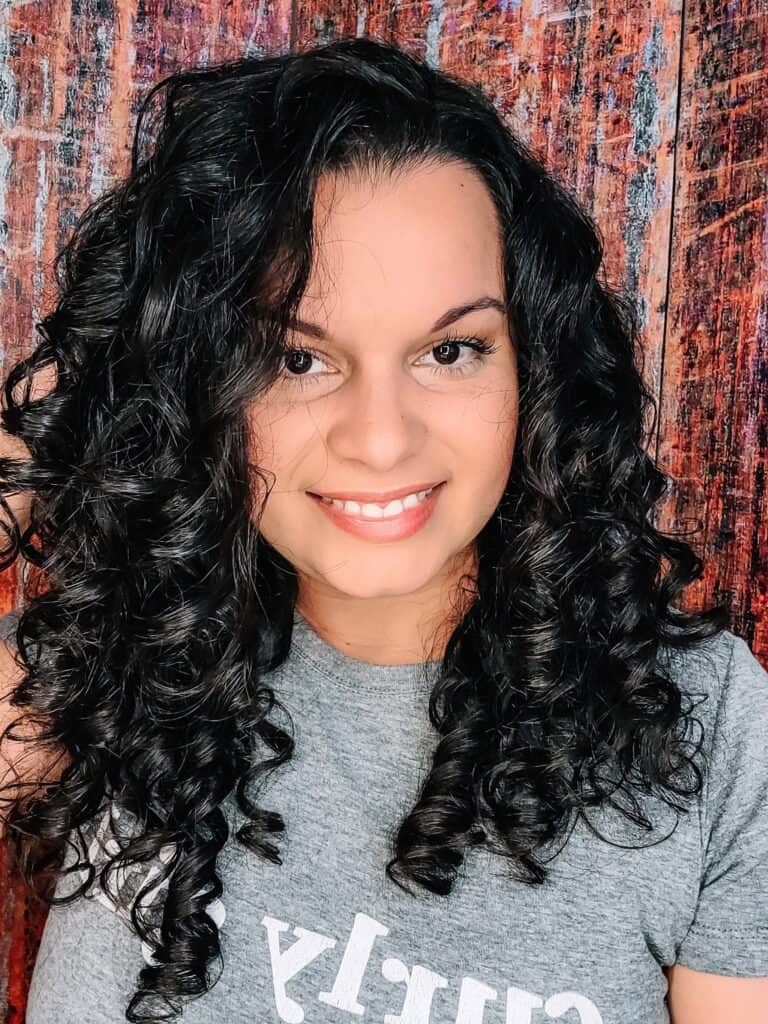 For fine, low-density, low porosity, or easily weighed down curls:
You'll want to focus on not using too much conditioner. Start with a small amount, apply to the length of your hair, and let it sit for a few minutes. Scrunch in some water and you'll feel it soften. Detangle at this point and decide if you need to add a little more conditioner.
With the leave-in, spray some at the ends and scrunch up. You can brush if needed and add more, but be careful not to overdo it.
You may need to wash less often since this shampoo is quite cleansing. Use a little shampoo, add water, and massage to get a good lather. After rinsing, add some conditioner to your hair. Let it sit for a few minutes, then scrunch in some water. Try detangling and if it's not soft enough, go ahead and add a little more conditioner and scrunch in some more water. Wait a few minutes again. These products need water to work and you'll notice your hair soften with this process.
Spray the leave in as desired. The more you use, the more definition and softness you'll have.
For all other curls types:
You don't have to be as careful with these products. Use the same process as those with dry curls (see paragraph above), but you don't need to worry about the shampoo drying out your hair.
Refreshing tip: You can also use the leave-in conditioner to refresh your hair if it needs some moisture the next day. To do this, simply spray a small amount on the length of your hair and finger coil any funky curls. You can also add more styling product after this if needed.
Watch my video below where I talk about this bundle and show you exactly how I use them.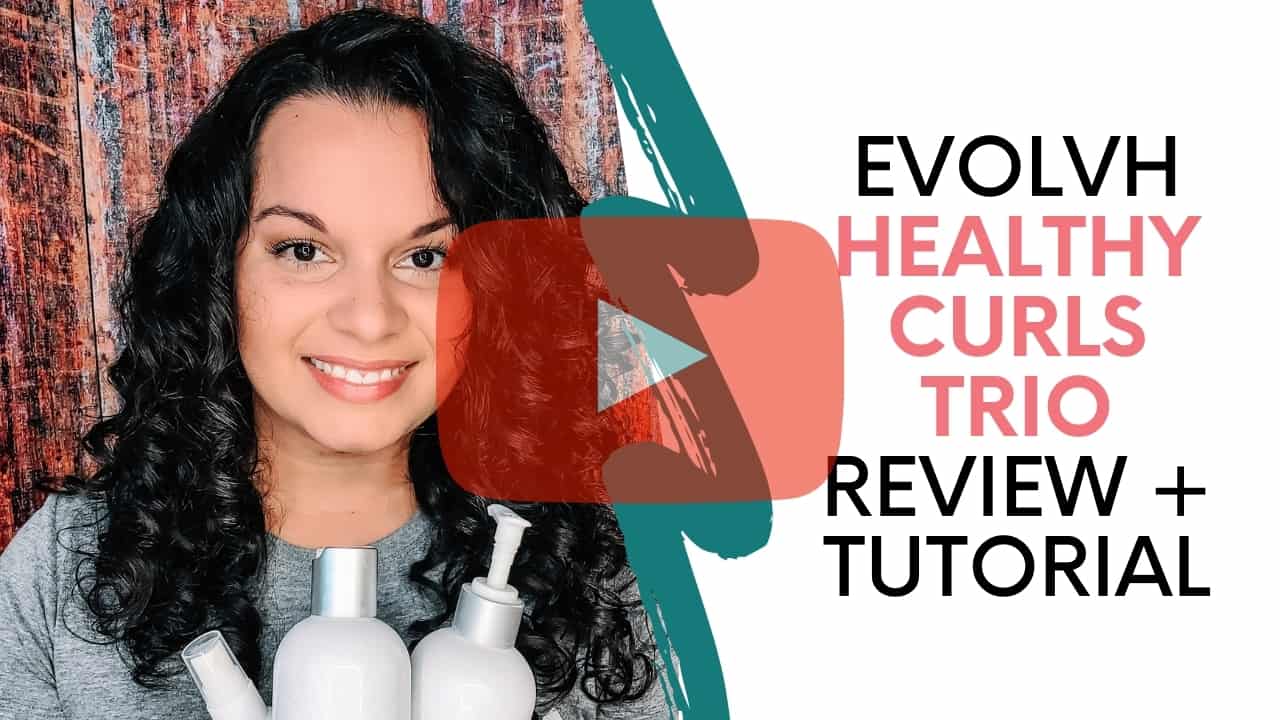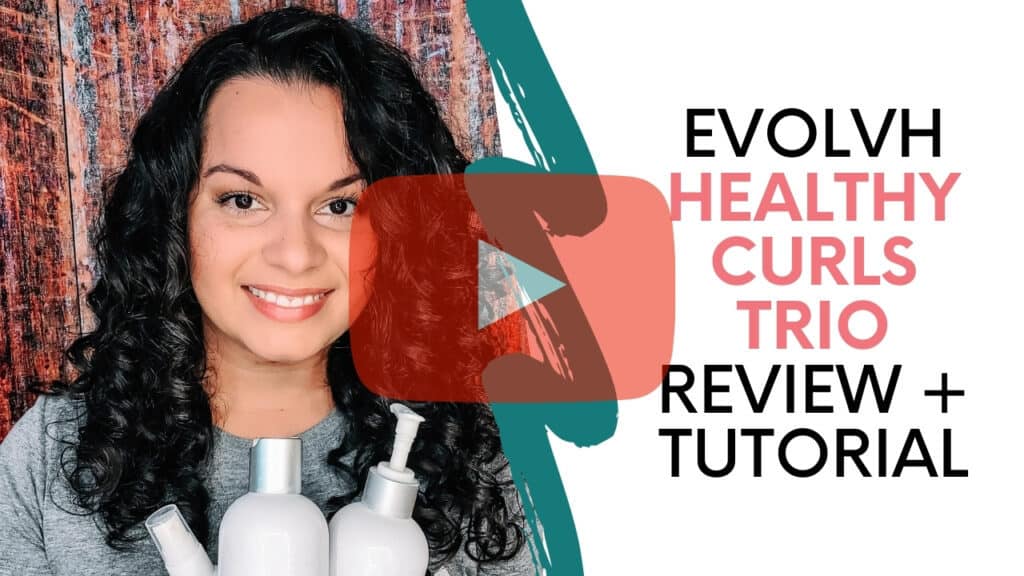 Code HE15 will save you 15% on your first order. Grab the Healthy Curls Trio here.
Curious about other EVOLVh products? Check out my SmartCurl review, InstaVolume review., and WonderBalm review.
Save EVOLVh healthy Curls Trio Review To Your Favorite Pinterest Board!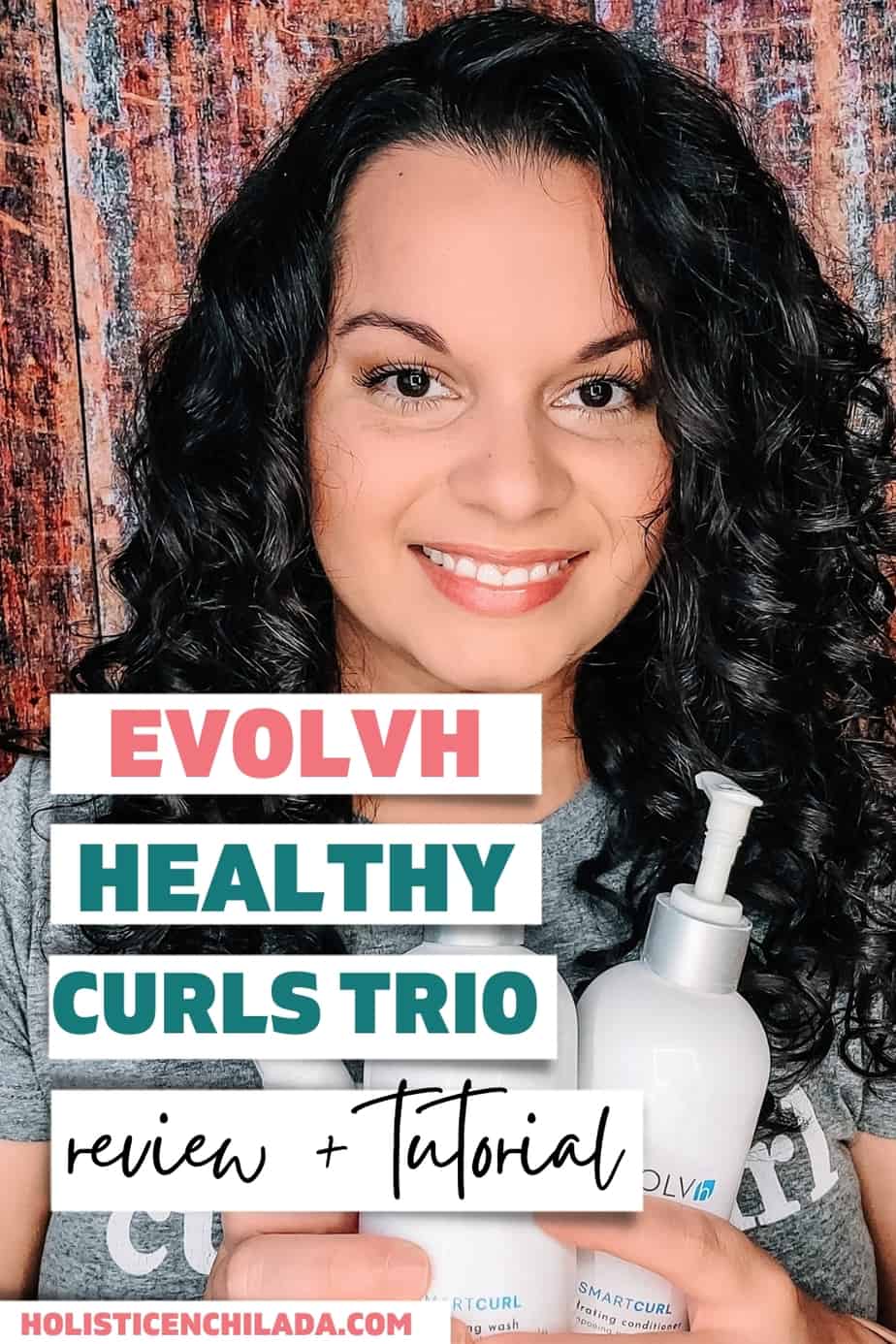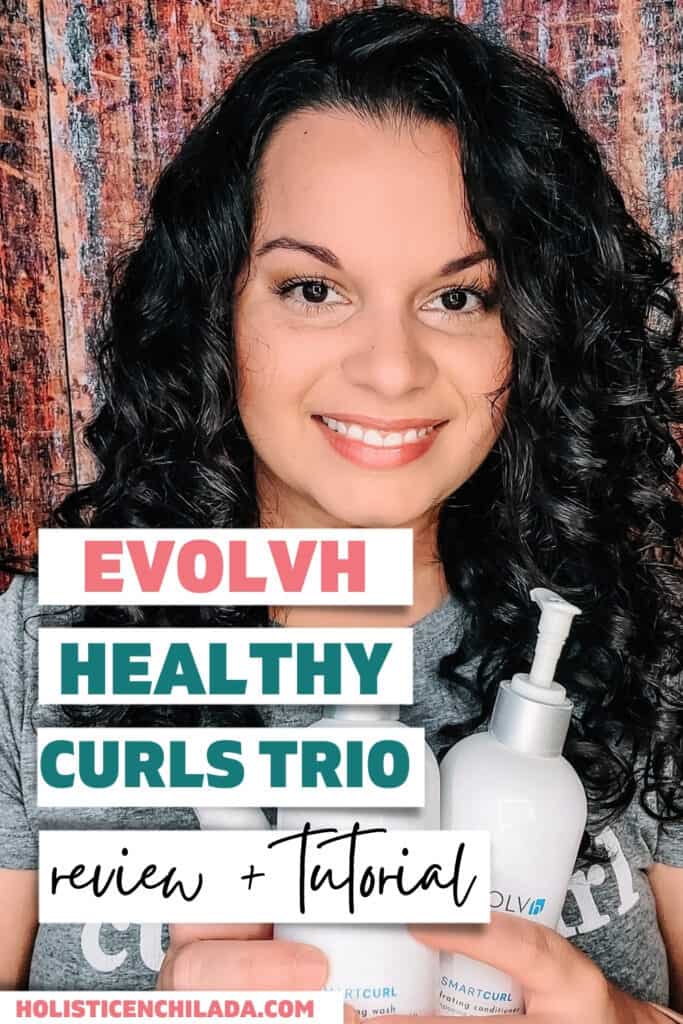 Please do me a favor and share this post to social media, as it helps me grow my audience and spread the word about our curly hair movement! And remember to subscribe to my YouTube Channel for more curly hair tips and product recommendations. Thanks!
If you want help with embracing your naturally wavy or curly hair, you can join my FREE email course and download my FREE pdf guide, THE QUICK START GUIDE TO MASTERING YOUR CURLS, full of everything you need to know to get started and bring out your beautiful waves and curls.