The Innate Life Product Review for Fine Curls and Waves
This post may contain affiliate links, and I will earn a commission if you purchase through these links. Please read the disclosure policy for more details.
The Innate Life is a Canadian hair care company that focuses on using natural ingredients and Ayurvedic herbs. What makes them different is that they try to use as many herbs as they can as their key ingredients, resulting in an extremely concentrated product. And you all know I love a good clean brand like this so I was excited to try them out.
They kindly sent me their full line to try out a few months ago and I have been testing them out since then. Read on to find out my thoughts on each product. And check the end of the post for a discount code. 😉
Herbal Shampoo Review
First up is the Herbal Shampoo. As the name implies, this shampoo contains an abundance of herbs to provide nutrients to the scalp. It is gentle but cleansing, soothing, and works well.
It has a very strong scent from the bergamot and lemon essential oils, which I love. It's completely essential oil based so don't fret if you want to avoid fragrances, you're safe with this.
It also lathers nicely. I thought because it was herbal that it would be very mildly cleansing but that is not the case. Even so, it doesn't strip my hair and I feel like it's gentle enough to work well for most people.
I find I usually need about 2 pumps, but I do add water to my scalp after applying the shampoo to help it lather a bit more and better distribute the product. It rinses out easily.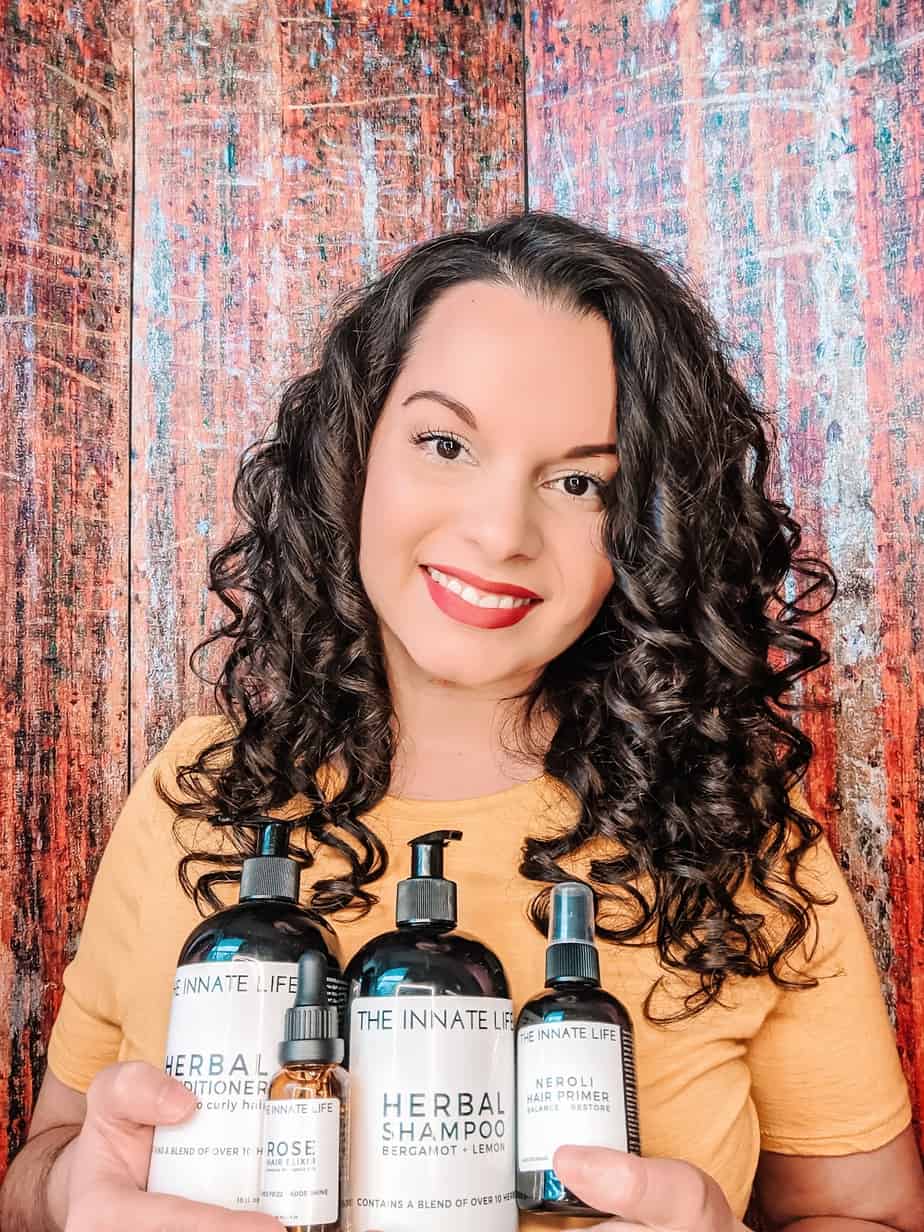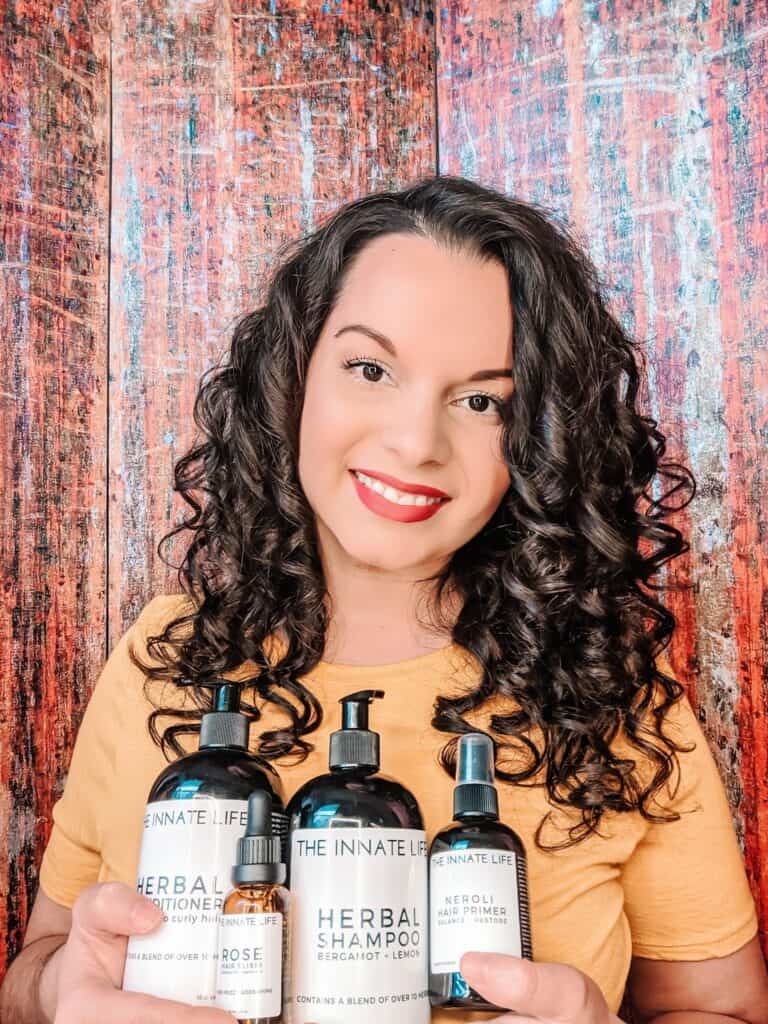 Herbal Conditioner Review
This has the same citrus scent as the shampoo. Also, herb based, it helps to detangle, repair damage, and promote hair growth.
I find it works like most other natural conditioners. It's nice and creamy and you don't need much. I apply one pump to my hair, let it sit for a few minutes, then squish in some water. Then I detangle which is fairly easy. It has decent slip and I can tell that my hair is absorbing the moisture.
I find that it's not too heavy for my hair and think it should work well for most people. They do have 2 formulations: thin to normal and thick to curly. I used the curly one and it was a little heavy after using it for a few washes in a row. Just too much moisture for my hair but probably great for most.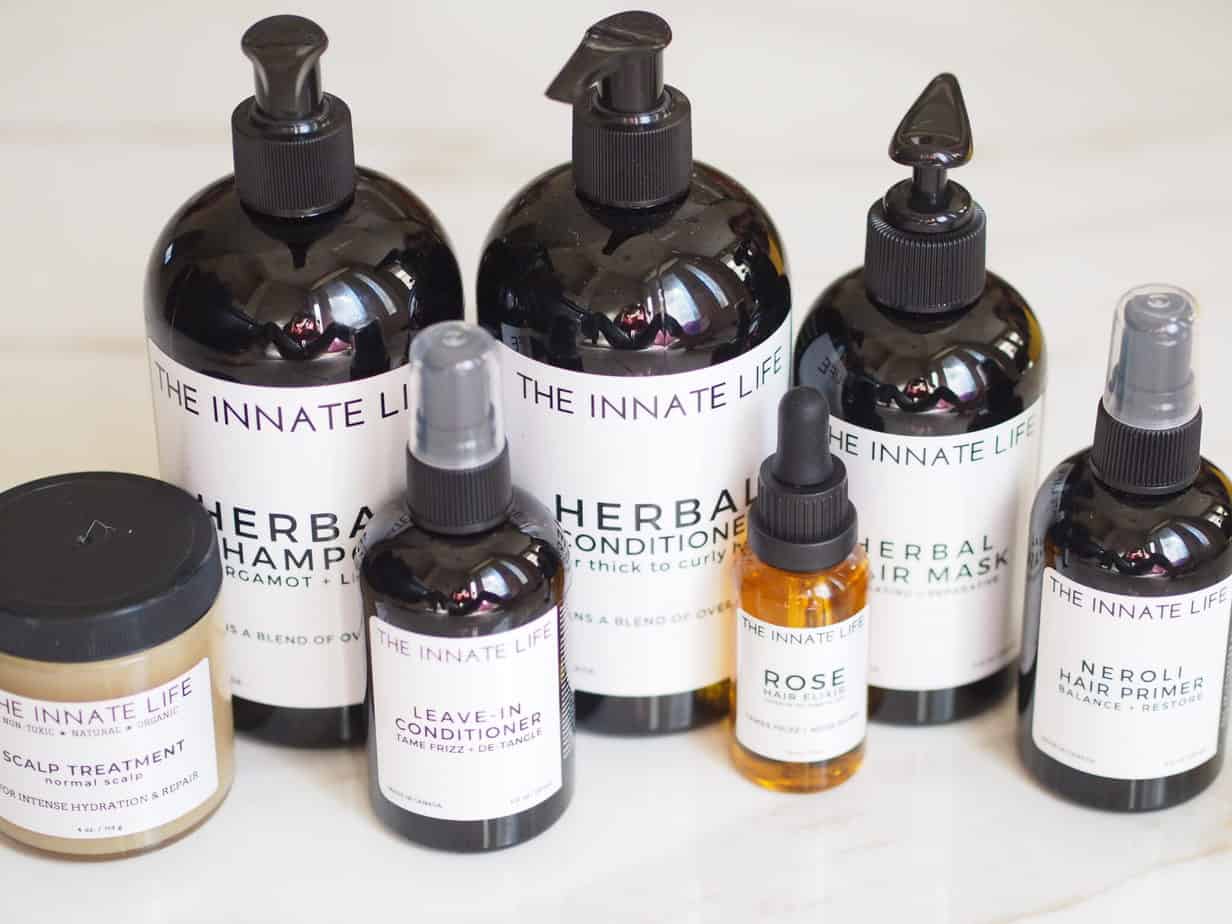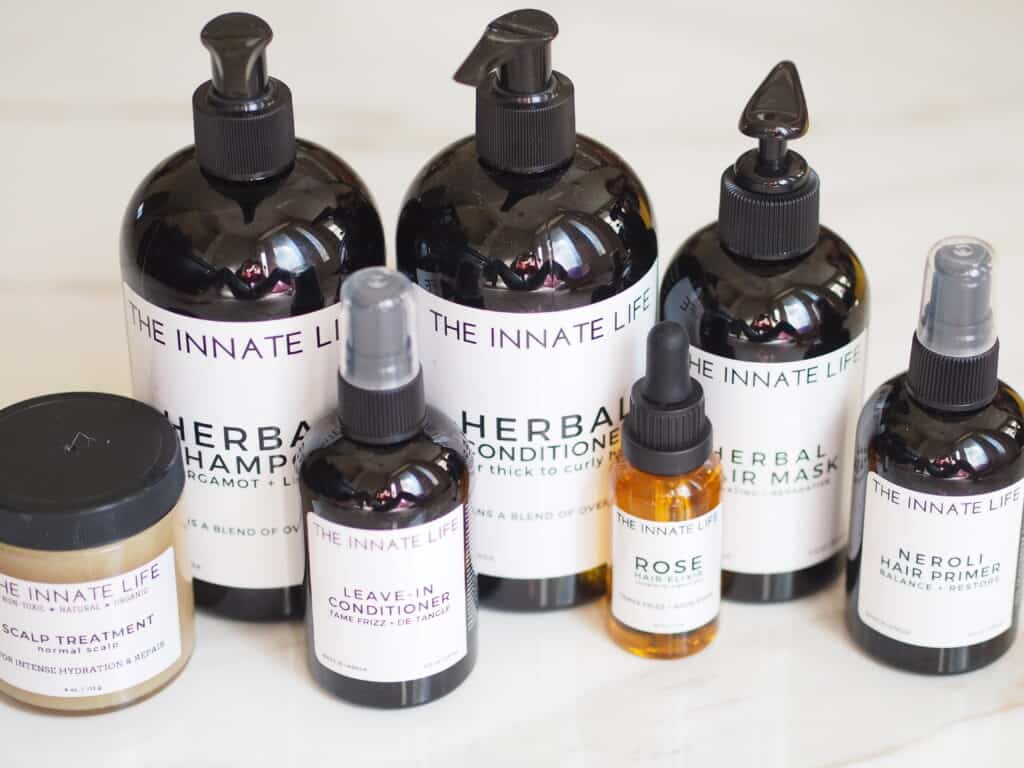 Hair Primer Review
This is a unique product that was totally new to me. I had never heard of a primer, nor did I know the purpose.
This is actually a new product of theirs, but it is essentially a light-weight spray that balances the pH of your hair after washing and adds some hydration. Key ingredients include apple cider vinegar, honey, panthenol, keratin, rice, and oat proteins. It has a light neroli scent.
I tried it a few times to get a good feel for it. I found that when paired with the leave-in, it was too much moisture for my hair. So I have to choose to use only one of these products. The primer is less moisturizing and I find it makes my hair quite shiny and soft, but not as soft as the leave-in conditioner. If I had to pick one for my hair, I'd choose this one because it is more lightweight.
Leave-In Conditioner Review
The leave-in is a milky spray to reduce frizz and detangle. It is thicker than other spray leave-ins I have tried but it works really well to soften and detangle. Key ingredients include slippery elm bark, marshmallow root, bamboo extract, panthenol, keratin, rice, and oat proteins. It has the same citrus lemongrass scent as the shampoo and conditioner.
I find this leave-in to be very moisturizing, and as I mentioned before I have to use it alone for it to work on my hair. Remember that my hair does not like a lot of moisture. This works if I only use 1 or 2 sprays. I then scrunch it in and rake to detangle and form clumps.
I think this works well for all hair types but if your hair is like mine and prefers lightweight products, the primer might work better for you.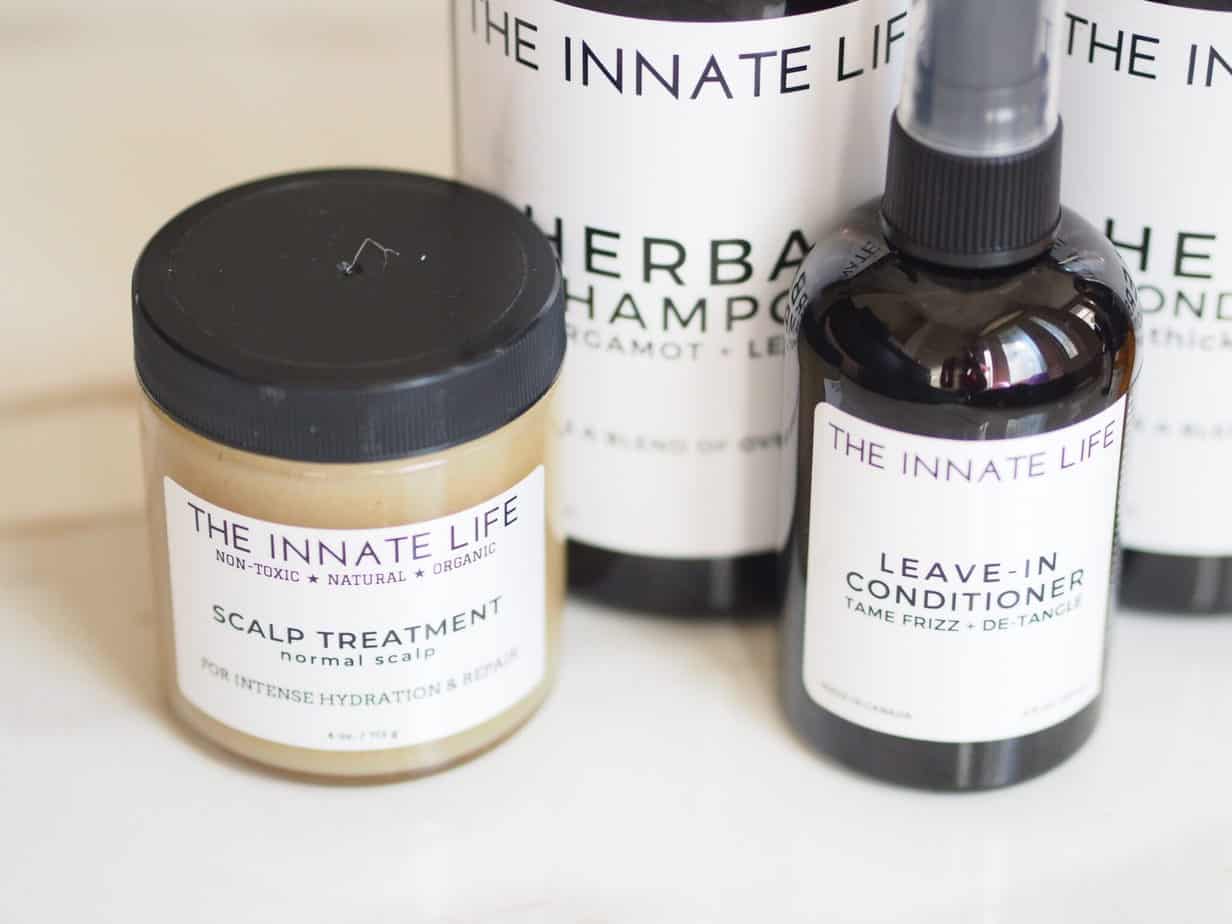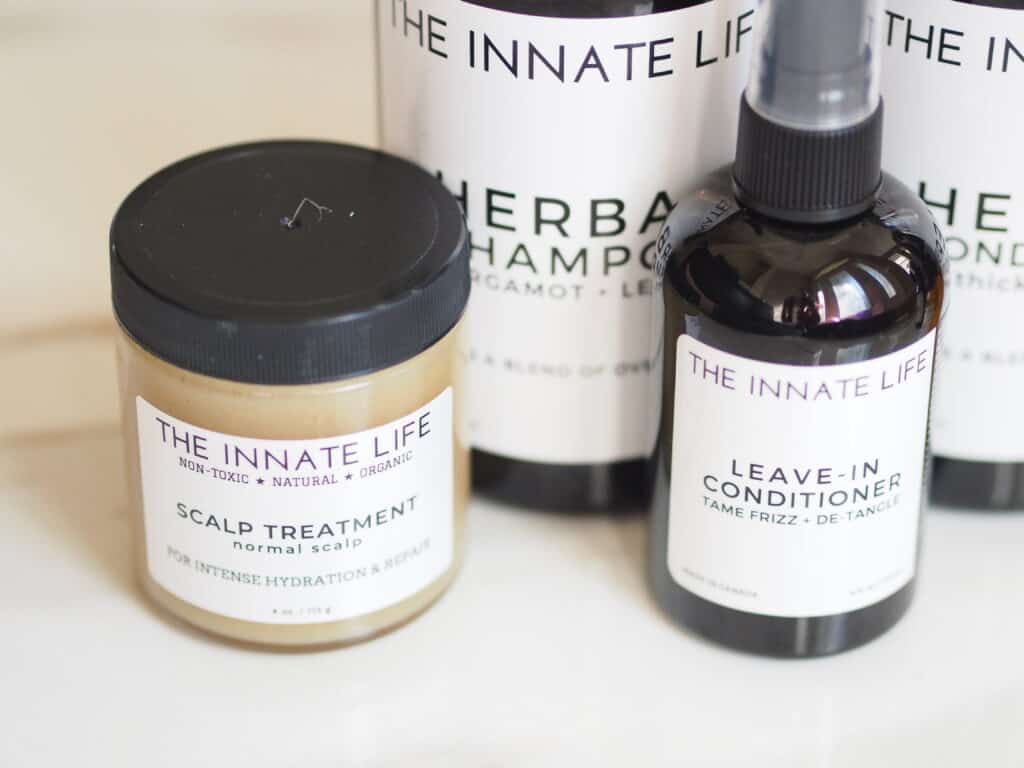 Rose Hair Elixir Review
This is their very popular hair oil. It smells heavenly! And I normally don't like anything rose scented. It includes a blend of over 15 organic oils to be used on dry or wet hair. You can use this as a leave-in, heat protectant, sealant, or to tame frizz.
I like to take 2 drops, emulsify in my hands, and scrunch out the crunch with this. Even if I don't have a cast, I will use it to seal my curls and add shine. It smells so good and lingers for a bit so I get a nice whiff every once in a while from turning my head.
I also have used it on my scalp for a quick massage before shampoo, as a pre-poo treatment. It's so lightweight that it absorbs well, as long as you use a few drops.
Herbal Hair Mask Review
I only used this product twice, because I don't do treatments on my hair often, but I got a good feel for what this is capable of.
It's a mask for dry and damaged hair, similar to a deep conditioner. It is formulated to keep hair soft, silky, and strong with over 15 botanicals. It smells very herbal but with a sweet orange hint to it.
You can apply this to dry or damp hair, but I feel it applies easier on damp hair. Leave it on for a few hours then proceed with your wash routine.
I don't have damaged or dry hair so this isn't something I need often but I know most people would benefit from this. I didn't find it heavy or difficult to wash out.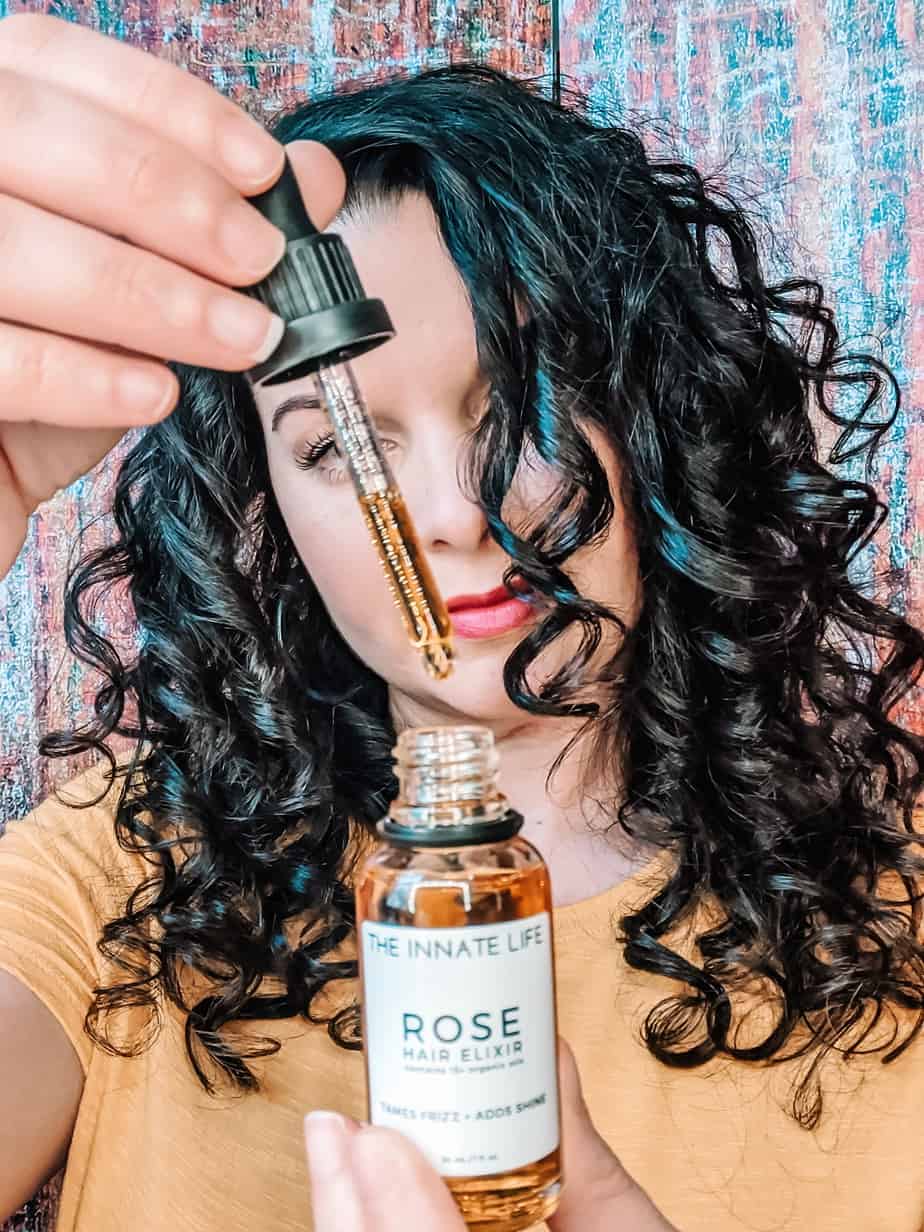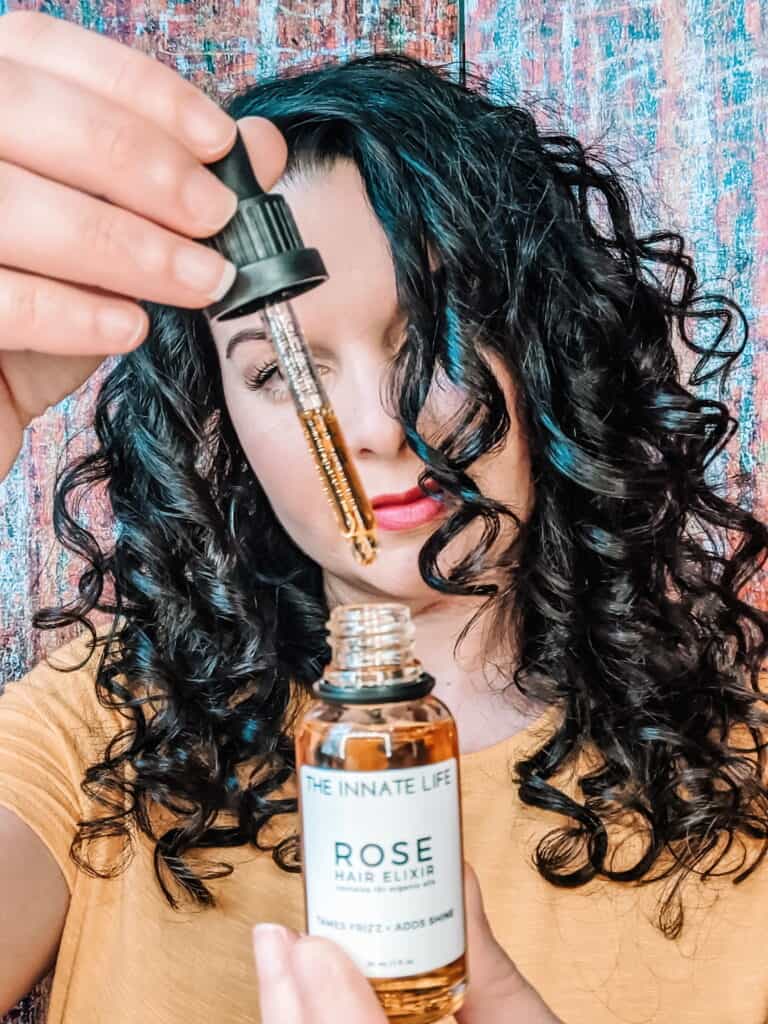 Scalp Treatment Review
I was very excited to try this product because of my scalp issues. I have itchy, flaky scalp that drives me crazy on occasion. And it always has flakes, even after washing. But after the first use of this product, I had ZERO flakes! I couldn't believe it.
Although I indicated I have a problematic scalp, they sent me the normal scalp version. This product is formulated to promote hair growth by nourishing and stimulating the scalp. It provided intense hydration (I'm thinking this is what my scalp needs) and repairs the scalp.
It contains argan oil, castor oil, rosemary, and other herbs to support scalp health. It has a strong herbal scent but what I mostly detect is the rosemary.
You use it by applying it to your scalp in sections and massaging (demonstrated in the video below). Then you leave it on for a few hours and wash it out. It takes 2-3 times of shampooing to get it out because it is oily, but I don't mind because it works so well. I can feel how soothing it is on my scalp while it's on.
I seriously was in awe at how well this worked to reduce my itching and flaking. I have used it several times with the same results. I bet the "problematic scalp" formulation would work even better.
One thing to note about this for those who are strict with the CG method is it contains beeswax which is not water soluble. I don't mind since it's the last ingredient and that means it contains a minuscule amount. Since I clarify regularly it won't build up.
Shop the scalp treatment here.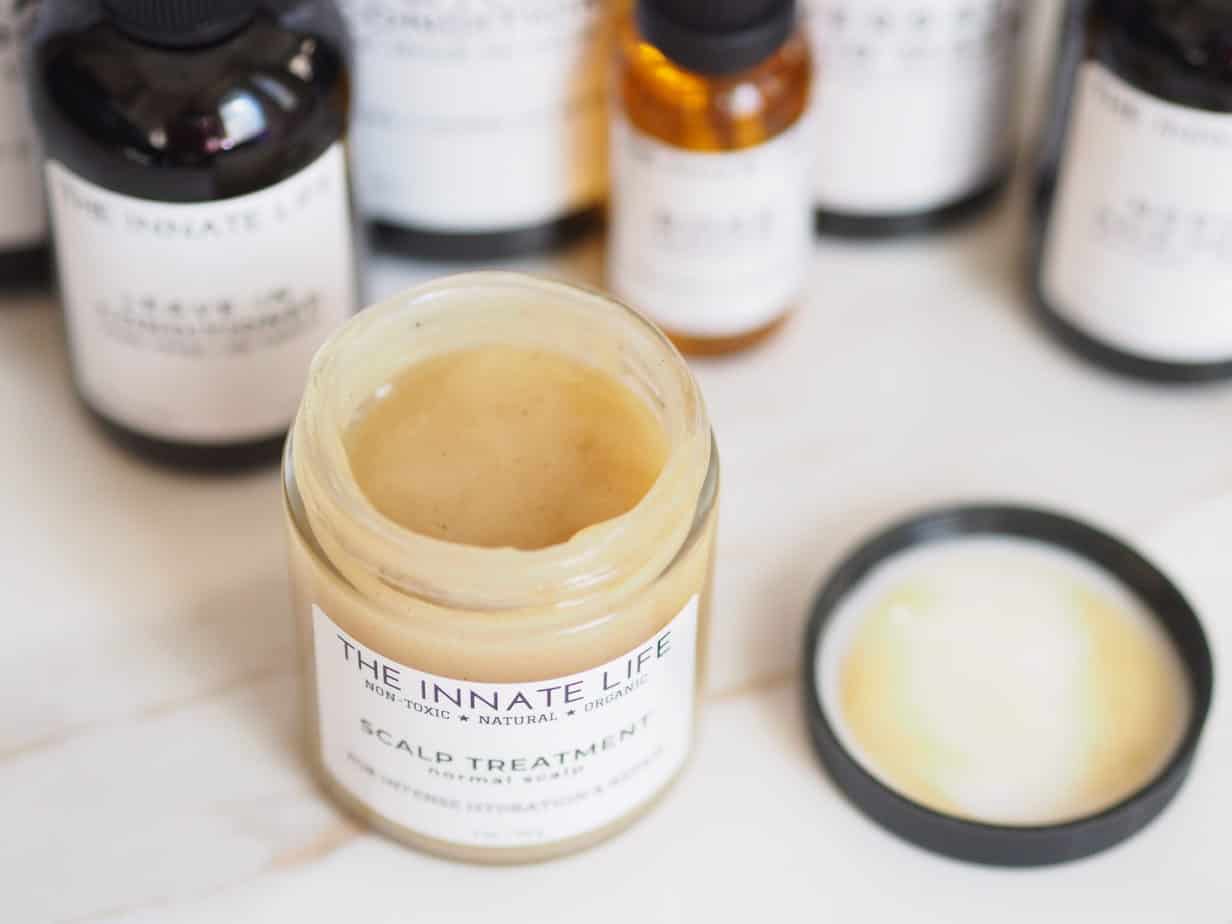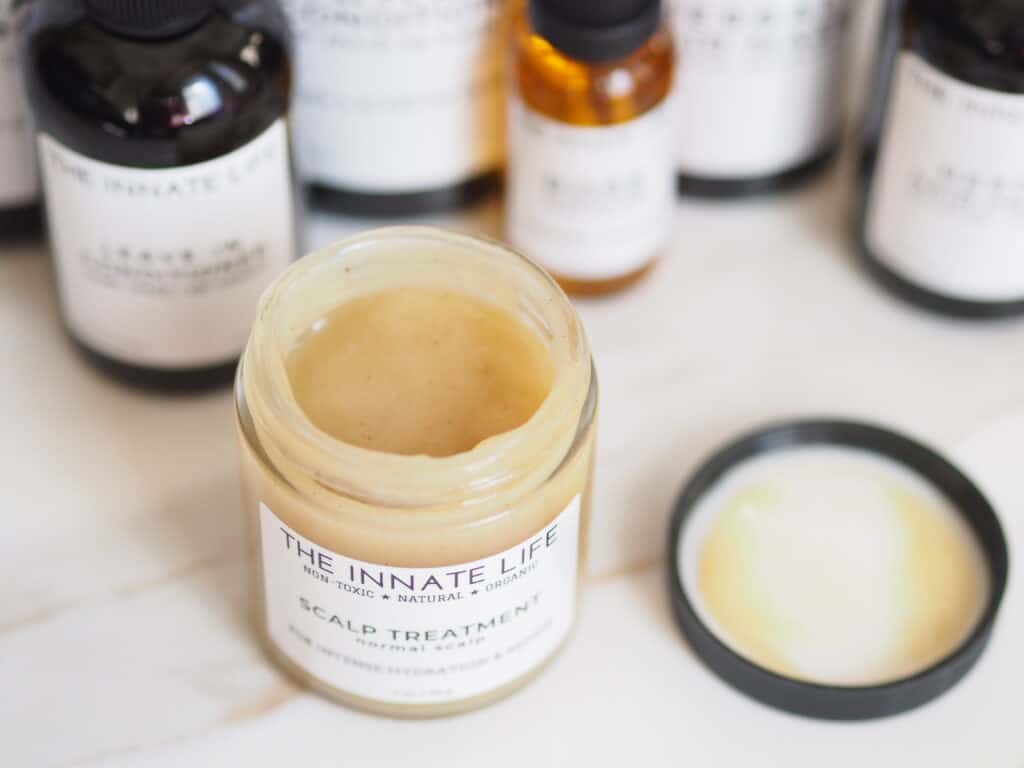 Final Thoughts
Overall, I really liked this line. I was most impressed by the Scalp Treatment, and I really enjoy using the Rose Hair Elixir.
I think these products would work well on most curly hair types. For people with thinner hair like mine, I feel all the products work well with the exception of the leave-in which is a little heavy.
I tried these products with different styling products, including Giovanni LA Hold gel, MopTop custard, TreLuxe gel, and TreLuxe serum and I always liked how my hair turned out. It was soft and hydrated every time.
While these products are very nourishing and moisturizing, I didn't feel buildup or heaviness. I can really tell the ingredients are of high quality and concentrated so they will last a while.
If you're interested in trying these products you can shop The Innate Life here.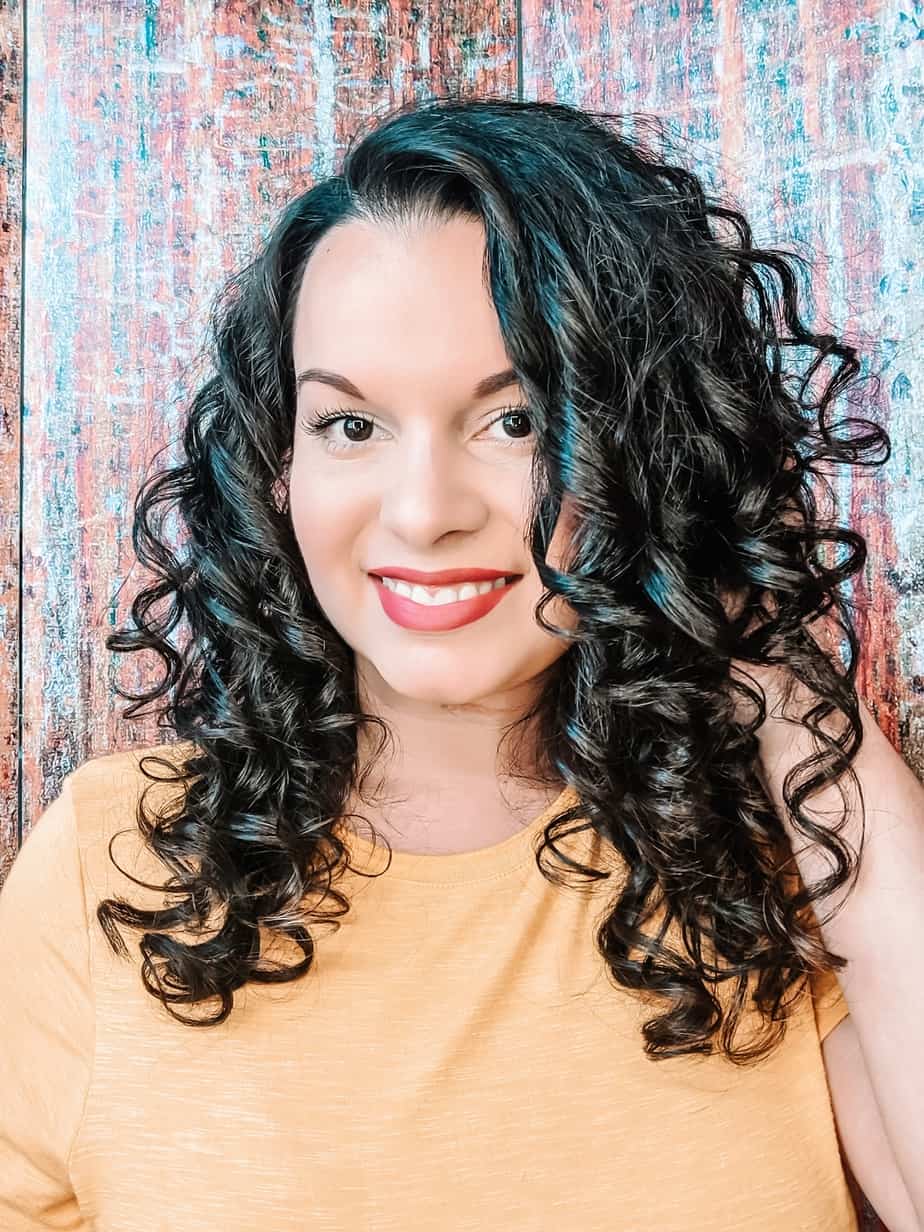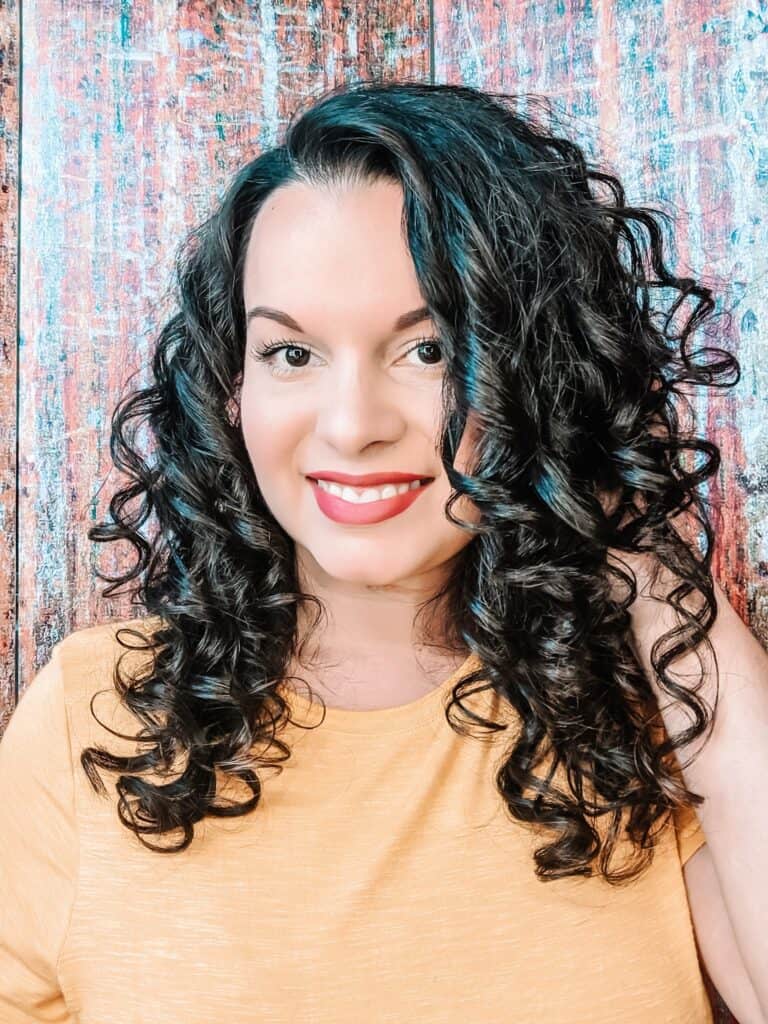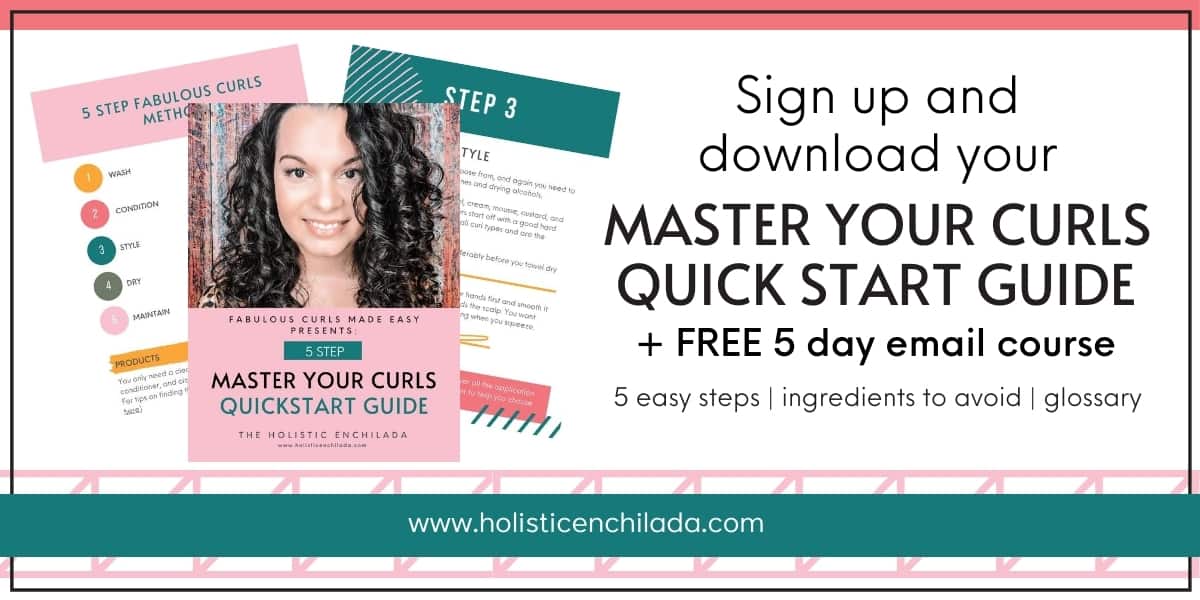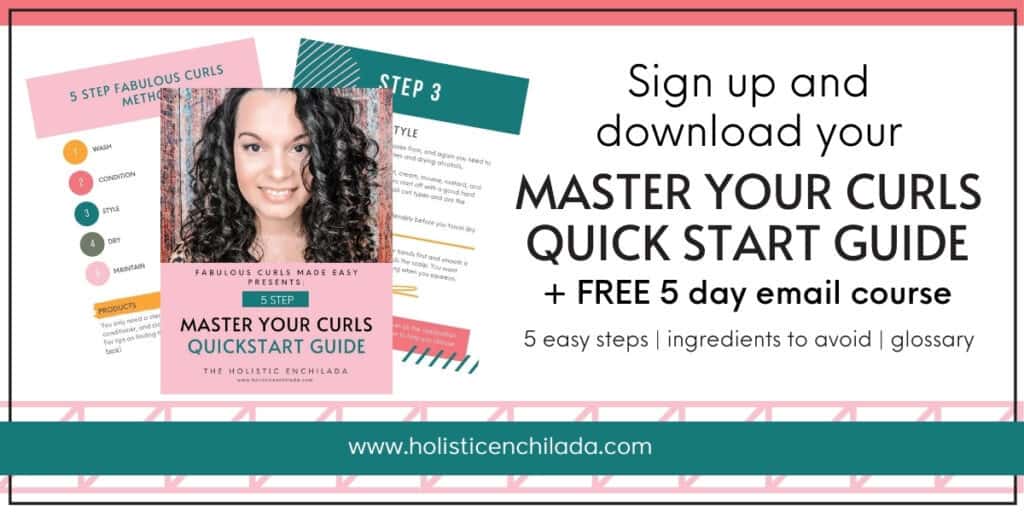 If you want help with embracing your naturally wavy or curly hair, you can join my FREE email course and download my FREE pdf guide, THE QUICK START GUIDE TO MASTERING YOUR CURLS, full of everything you need to know to get started and bring out your beautiful waves and curls.
Check out my other popular posts on curly hair:
Want to remember this? Save The Innate Life Review Thin Curly Hair to your favorite Pinterest board.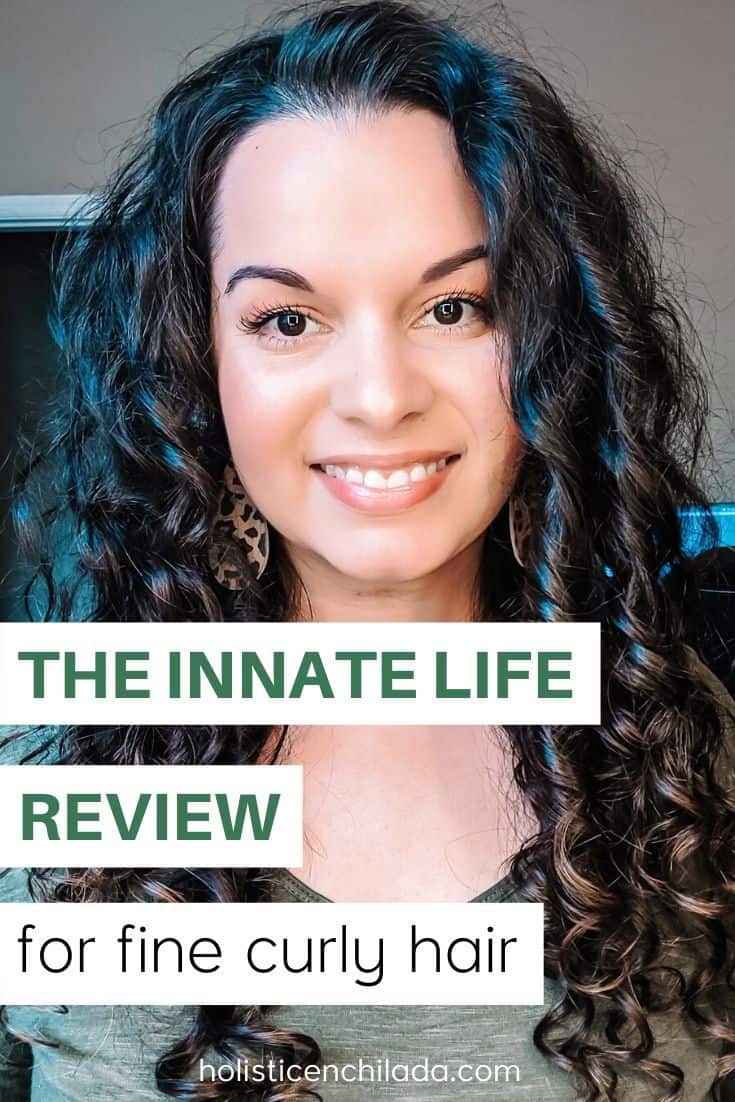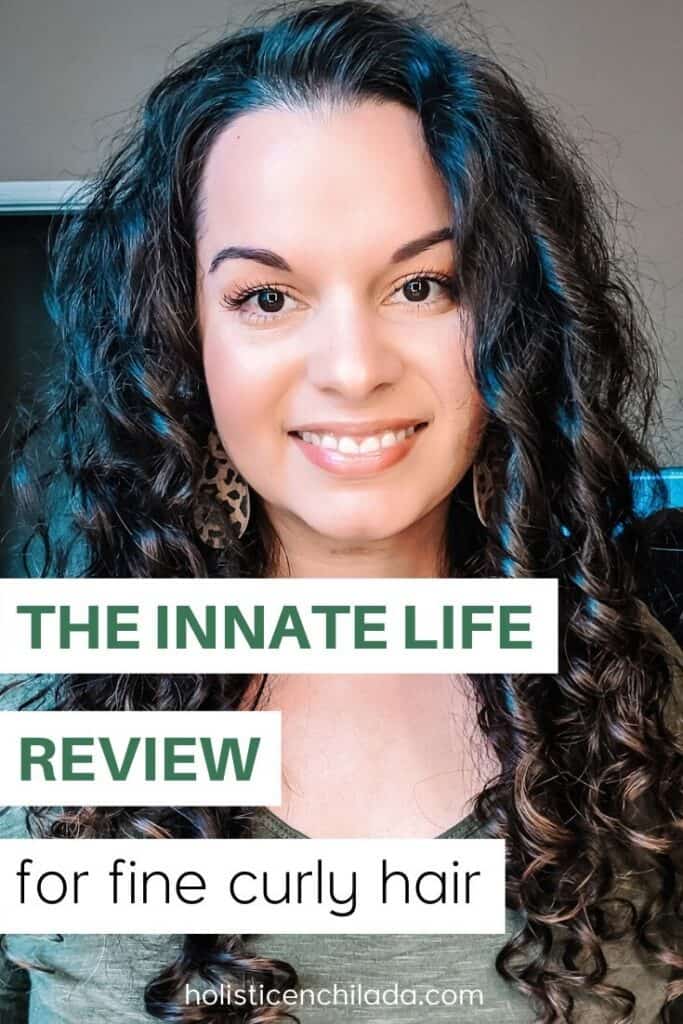 Curl Coaching
I now also offer Curl & Clean Beauty Coaching sessions virtually! You can book a 15-minute, 30-minute, or 45-minute session with me to help you solve your curly hair or clean beauty struggles. Click here to learn more.