Plume Nourish & Define Brow Pomade VS Brow Pencil
This post may contain affiliate links, and I will earn a commission if you purchase through these links. Please read the disclosure policy for more details.
I have talked about Plume's brow pomade many times before because it is my favorite pomade. But they recently launched a refillable brow pencil and I wanted to compare the two to help you decide which option is better for you. In both options, I use the shade Cinnamon Cashmere.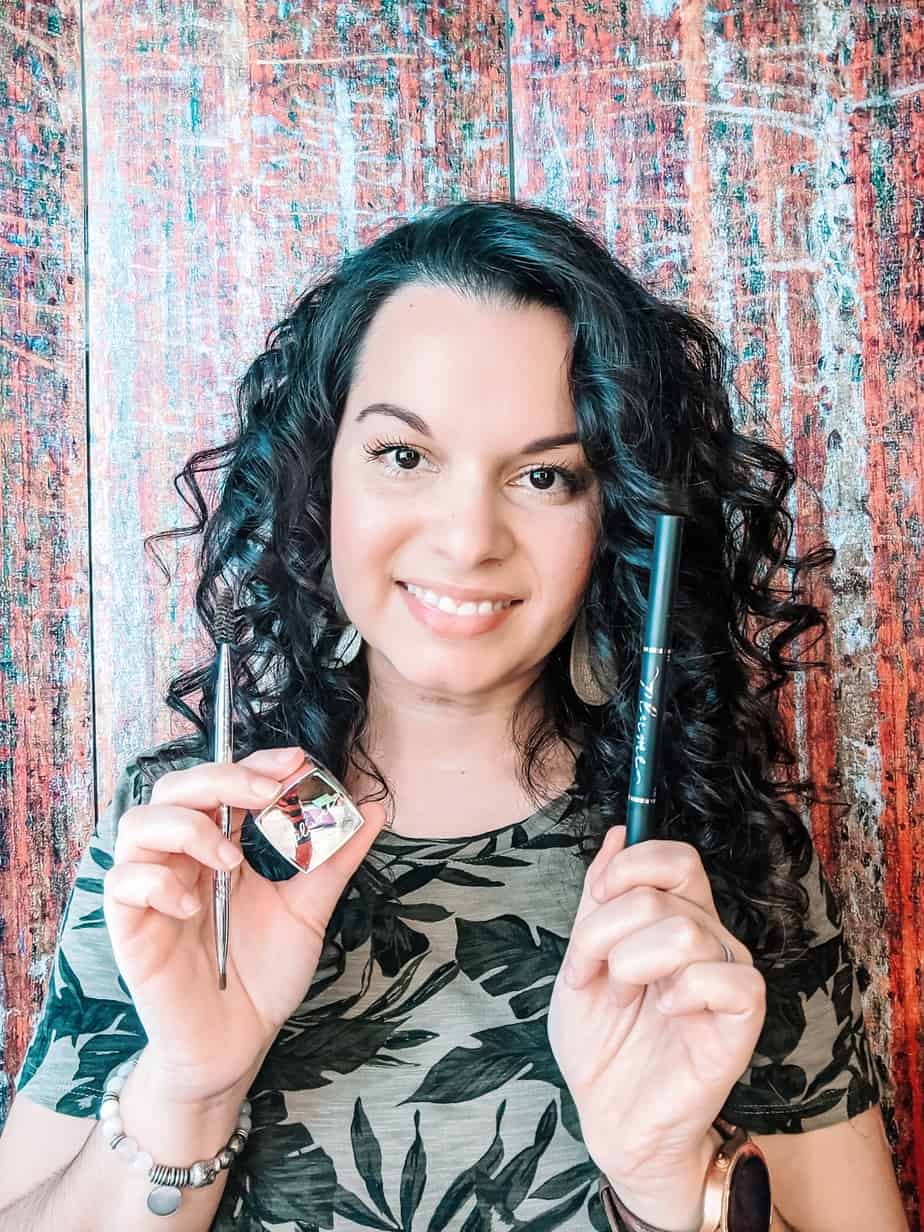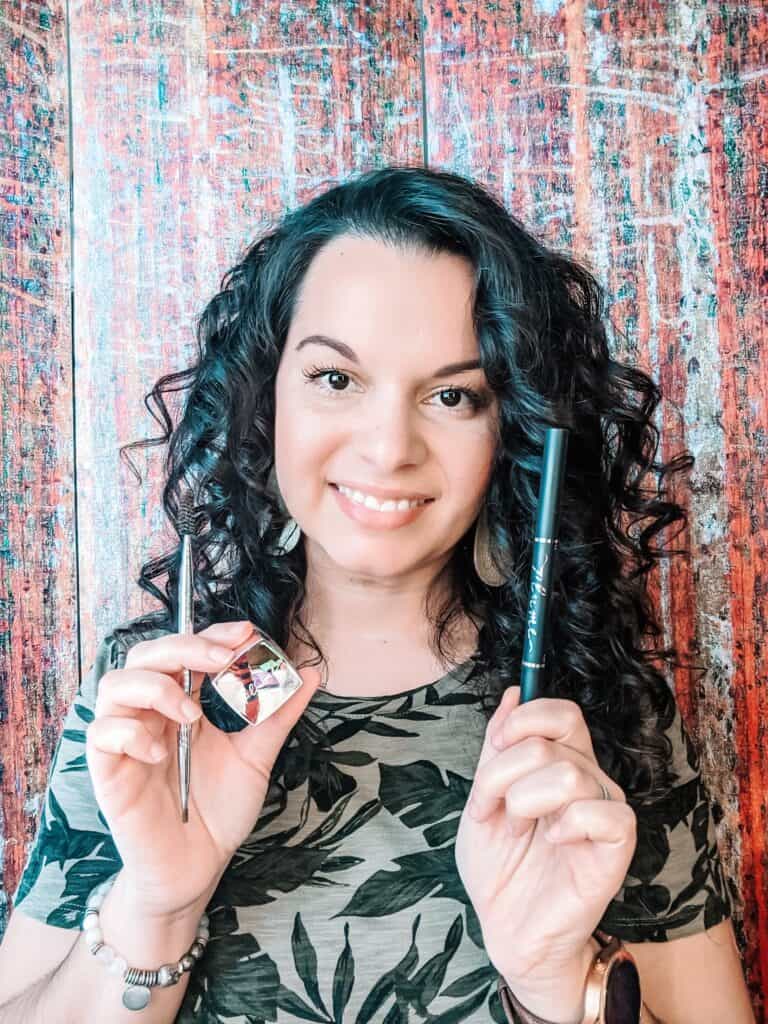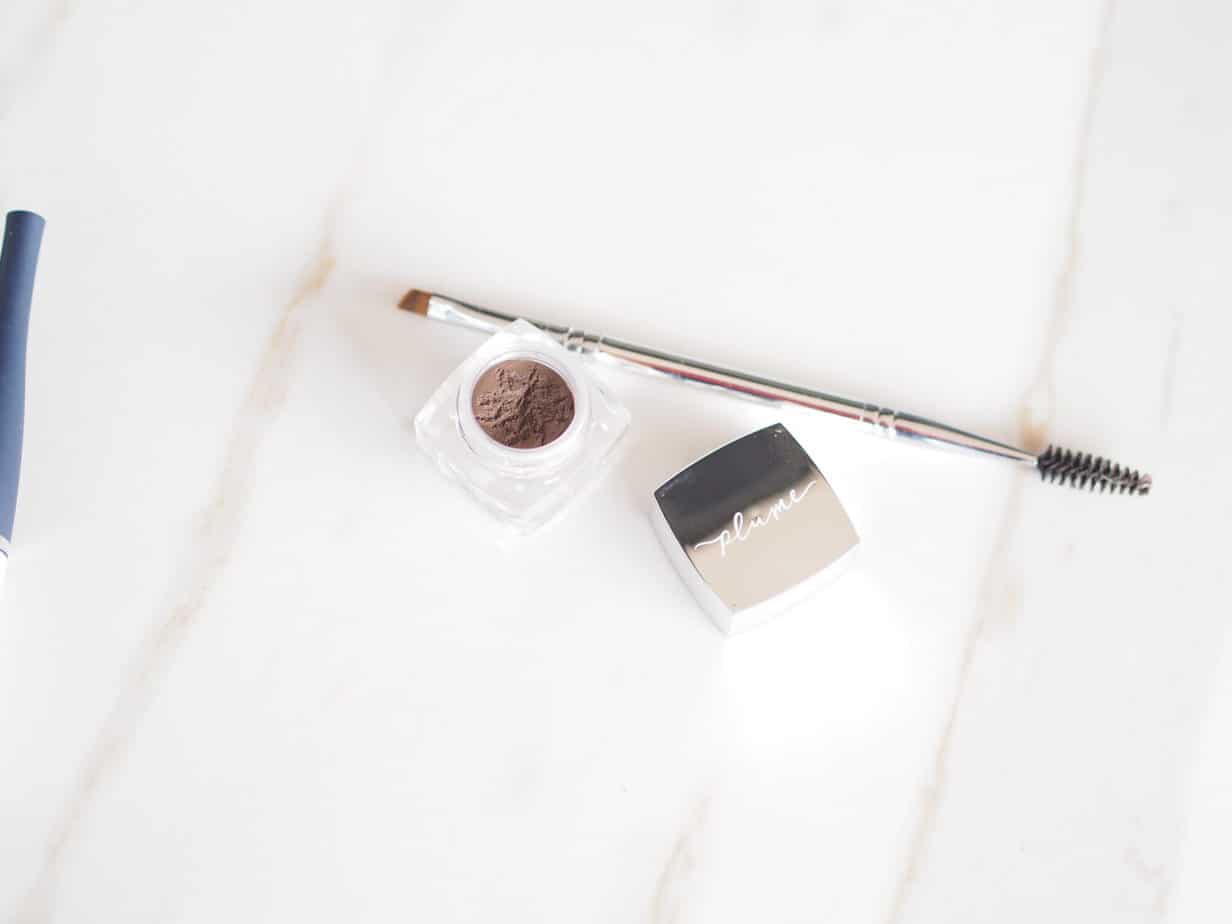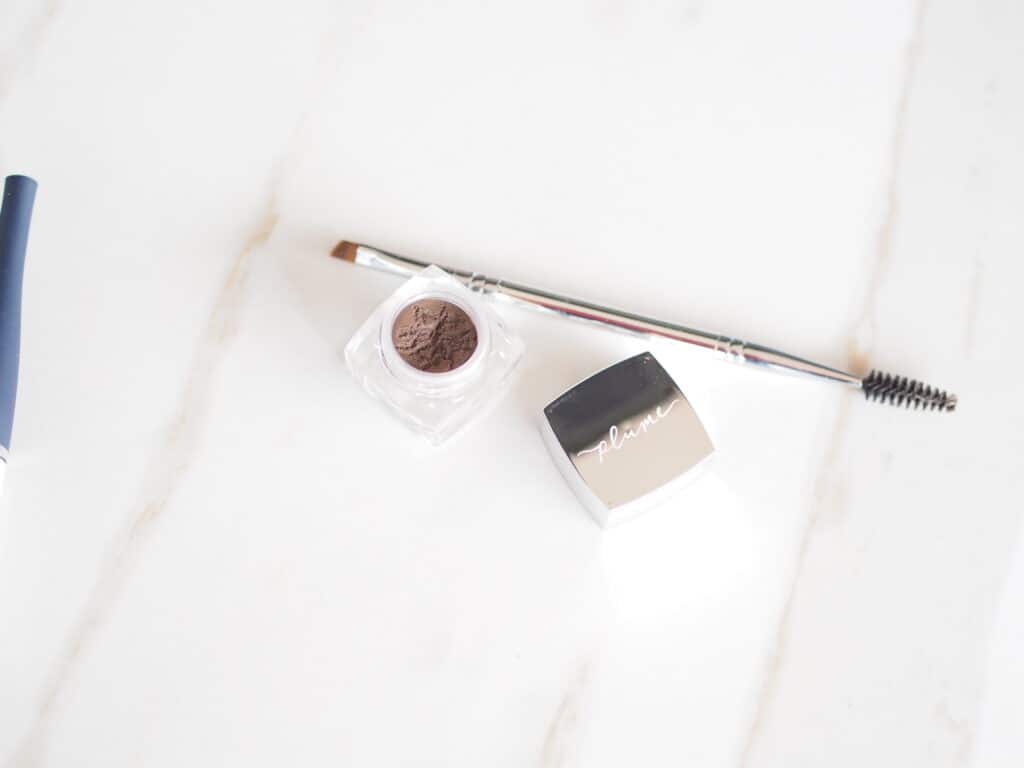 Plume Nourish & Define Brow Pomade
This is the brow pomade I always use. It has great coverage which you can make bold or more natural, applies easily, lasts all day, and has great ingredients. It comes in 6 shades and is sold with and without the brush.
One thing that sets Plume apart is that they formulate their products to help grow your brows and lashes fuller and longer. So their brow pomade includes ingredients that are scientifically proven to make your brows fuller, thicker, and longer. And in addition to that, they use all-natural and nontoxic ingredients.
This pomade comes in a small pot with an angled brow brush. To apply it dip the brush into the pot and swipe against skin or inside of the cap to remove excess. Apply to brows with the angled brow brush using short strokes. After applying color, use the spooley end to blend the color into brows.
Some people don't like how easily this wipes off. But I don't mind because I don't touch my eyes or brows much throughout the day. I like that it isn't stubborn to remove.
This pomade is great for filling in your brows. It does a better job at that than the pencil. Most people seem to prefer the pomade to the pencil, especially for the value because it lasts a really long time.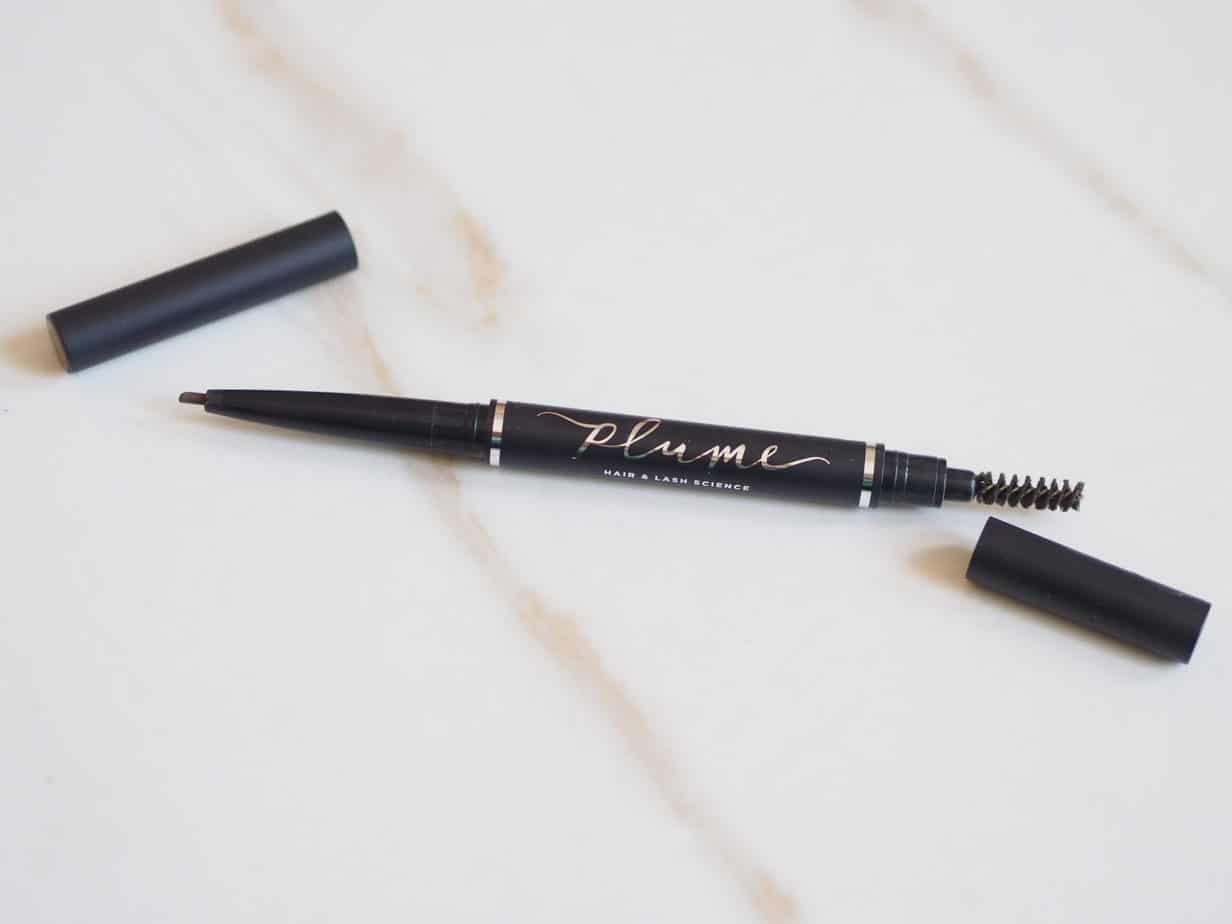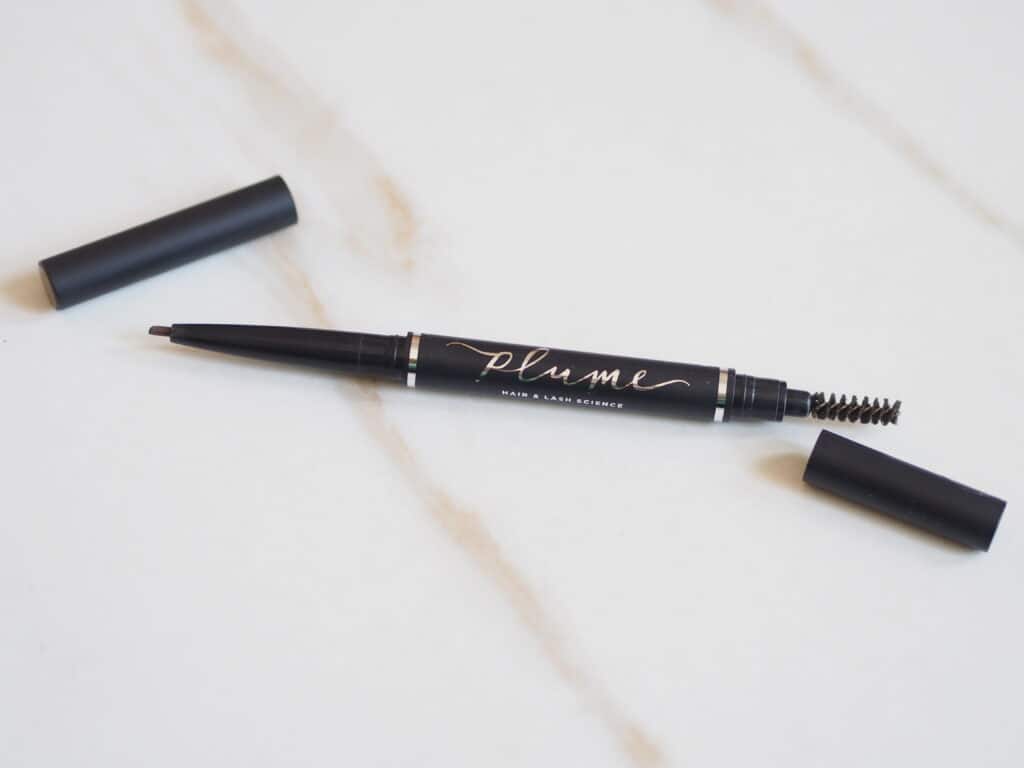 Plume Nourish & Define Refillable Brow Pencil
Now although I love the pomade, I always prefer brow pencils. I just find them easier to apply and more natural looking. So when Plume launched one I was so excited to give it a try.
I love that it's refillable and the price is half of the pomade (with the brush). The refills are affordable and come in 2 packs. I was also happy that the pencil includes the spooley end because that's what really helps it look natural. It also comes in the same 6 shades and uses the same brow enhancing ingredients as the pomade.
After trying it out, I noticed that the coverage is about the same, it applies a little easier (because I just feel that way about pencils), but the color seems a tad bit lighter. I got the same shade as the pomade but it looks like a lighter brown when I apply it. It's still very close to my natural brow color so it works out but I wonder if this is the case with the other shades.
I also think it looks a little more natural and not as bold as the pomade. I'm not sure it translates through the pictures and video but in person, it is a slight difference. I guess this is because it's more defining than a filler, but I prefer that. It's supposed to be used to add definition and finer details, which is exactly what I want.
The pencil will definitely run out much sooner than the pomade so even though it's cheaper up front it might not be in the long run with how quickly you'll go through it. If you want to fill overall, then go with the pomade. If you want to touch up some areas and just add definition, then the pencil will work for you.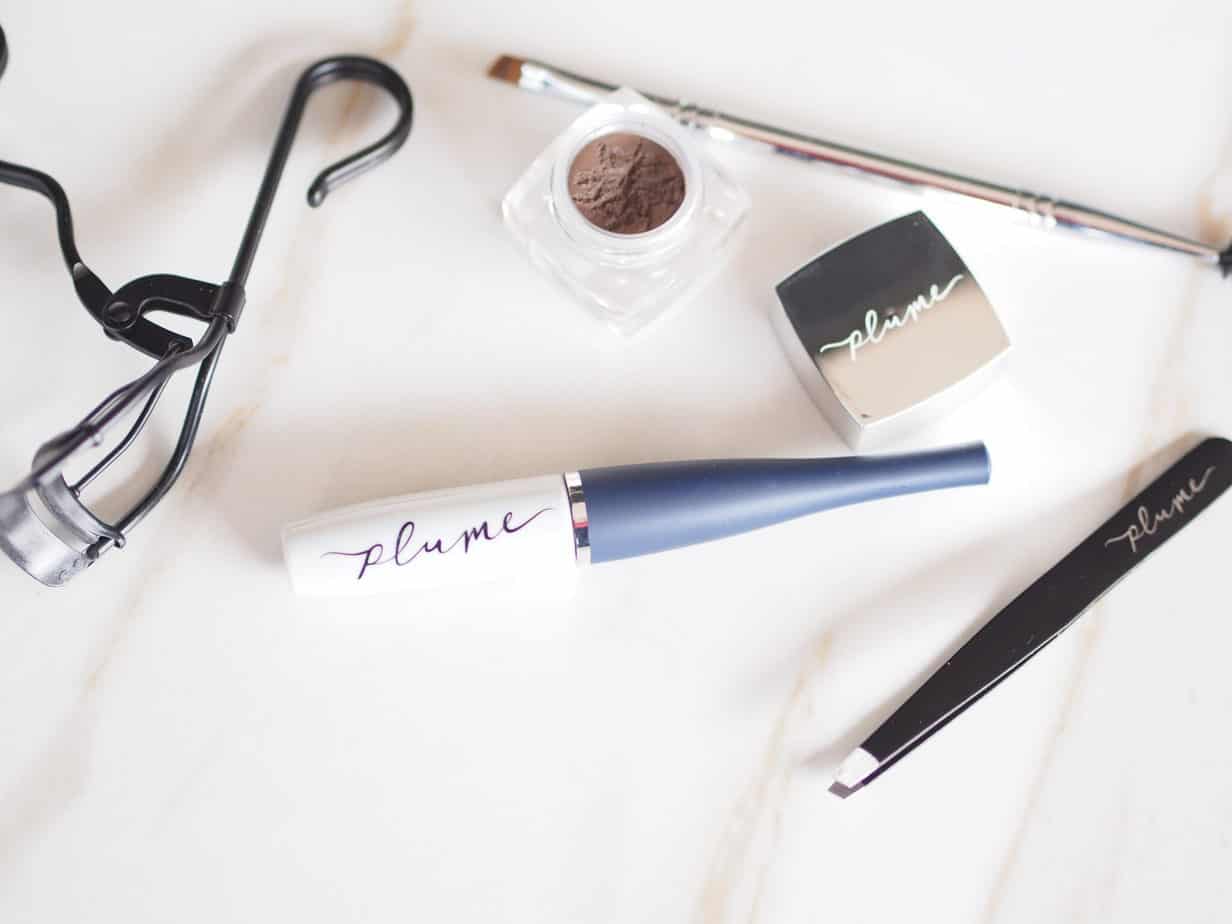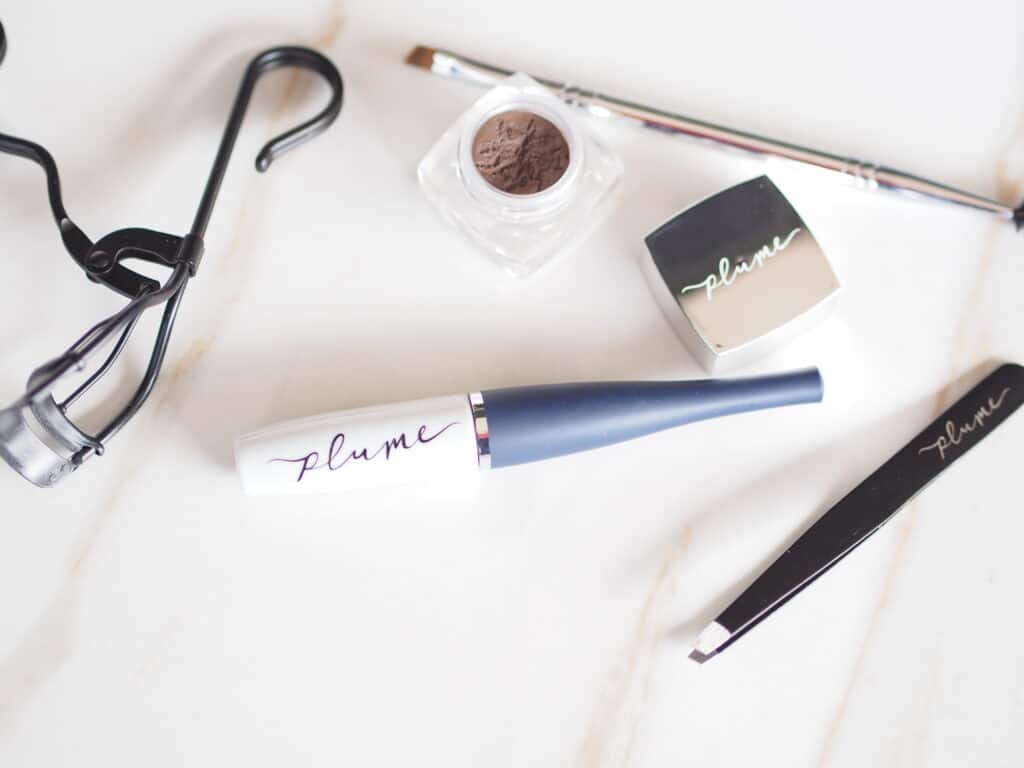 Other Plume Lash & Brow Products
In addition to these brow products, Plume also has a lash & brow growth serum, lash curler (it's my favorite), and tweezers. I recommend all their products but will say that with the lash serum, you will see results as long as you keep using it. Once you stop, your lashes will stop growing as long and full.
You can get 35% off on all orders over $50 with code HOLISTIC35.
---
I have a few shopping guides and free downloads related to clean beauty products. These are all part of my free library of resources for subscribers so if you want to access them, then get on the list!
Clean & affordable curly girl shopping guide
The ultimate guide to clean curly girl products
The ultimate guide to clean beauty on a budget
Click here to get on the list and access these free guides.
I hope you enjoyed this post. For more clean beauty, check out my other popular posts:
Want to remember this? Save Plume Brow Pomade VS Brow Pencil to your favorite Pinterest board!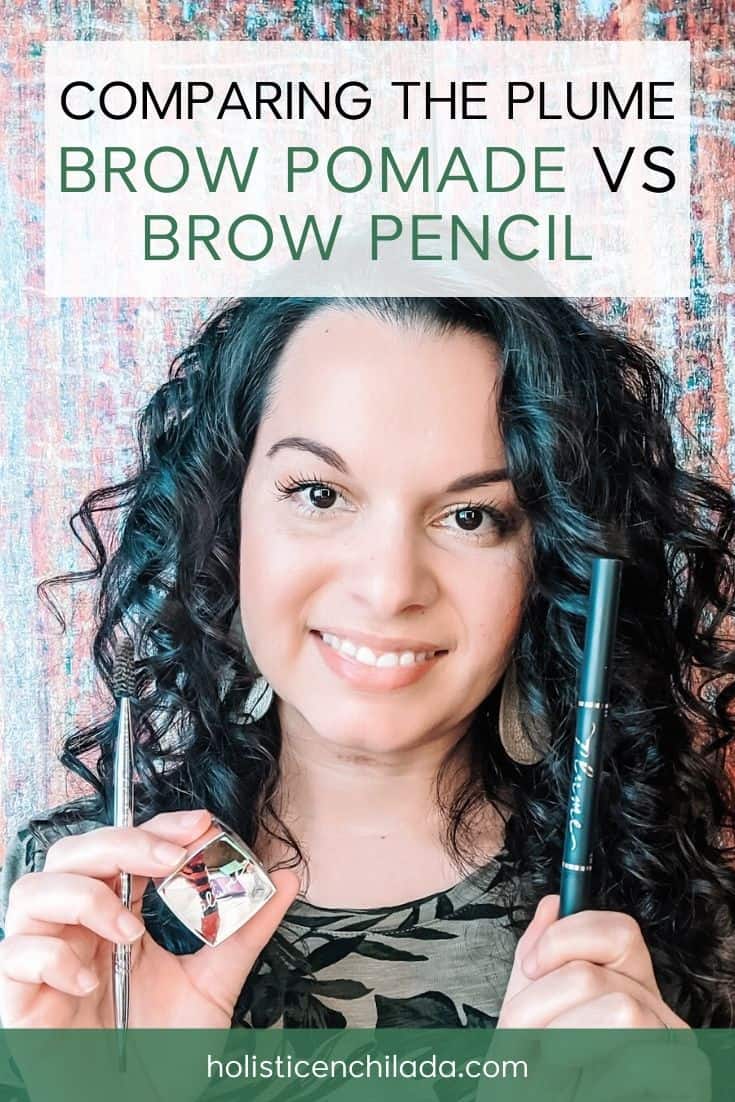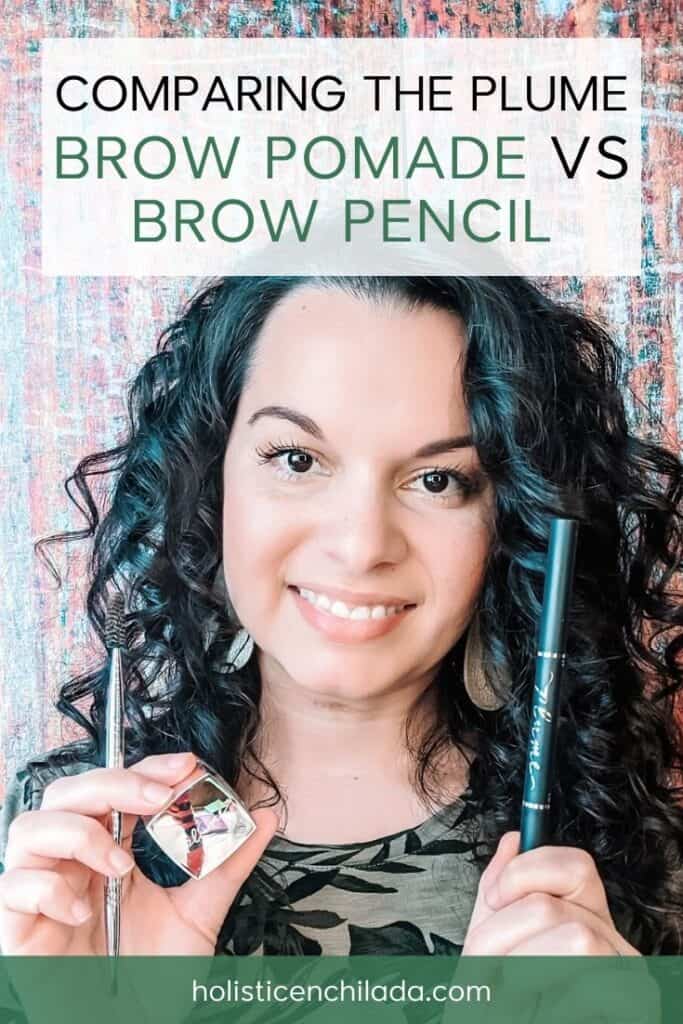 Clean Beauty Coaching
I now also offer Curl & Clean Beauty Coaching sessions virtually! You can book a 15-minute, 30-minute, or 45-minute session with me to help you solve your curly hair or clean beauty struggles. Click here to learn more