Green Beauty On A Budget – Affordable Nontoxic Makeup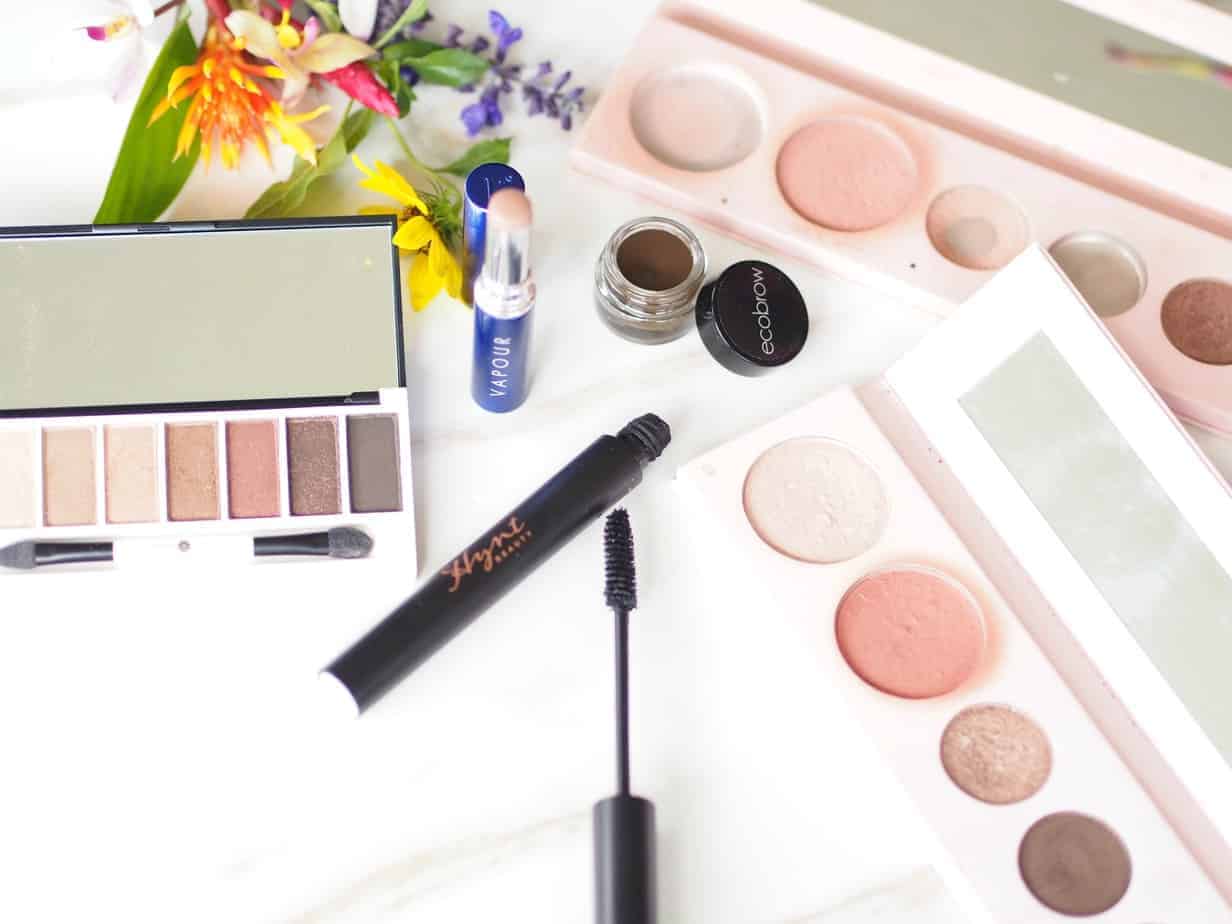 This post contains affiliate links. Please read our disclosure policy for more details. 
Have you come across any of those articles going around about lead and other toxic ingredients lurking in your makeup?
Did you know that Europe has banned 1,328 chemicals from personal care products while the United States has only banned 11? 
And many people are not aware that the FDA does not regulate cosmetics.
Axiology has a great blog post explaining the different ingredients that color cosmetics and which ones are harmful. Basically the ingredients most companies use to color cosmetics are derived from petroleum and coal tar which are known carcinogens. This results in many products containing small amounts of heavy metals. When used daily over a long period of time, these small doses are absorbed by your body and the doses add up to damaging levels.
Many of the big name and even luxury brands like Revlon, Maybelline, Nars, Mac, Cover Girl, Avon, Sonia Kashuk, L'Oreal, and Laura Mercier contain these harmful ingredients.
One of the most common ingredients in red lipstick is Red Lake Dyes, a synthetic colorant that is considered a class 3 carcinogen with skin absorbtion detected.
Nail polish is not excluded from here. The EWG has an article which cites a study that "found that all women had a metabolite of triphenyl phosphate, or TPHP, in their bodies just 10 to 14 hours after painting their nails. Their levels of diphenyl phosphate or DPHP, which forms when the body metabolizes TPHP, had increased by nearly sevenfold." 
Luckily, there are tons of great, high performing nontoxic makeup brands you can choose from. This year I finally added a red lipstick from Ilia to my stash, and I already had a red nail polish from 100% Pure (they no longer sell this shade but they have other reds). Both these brands are much safer than conventional makeup and skincare brands.  They also perform just as well as conventional products.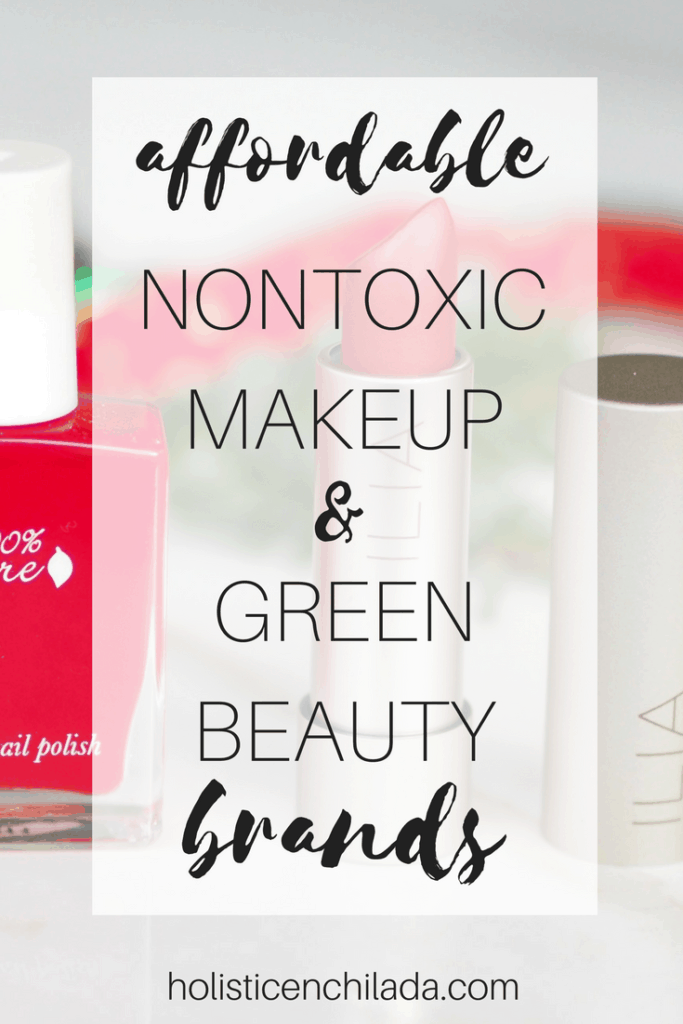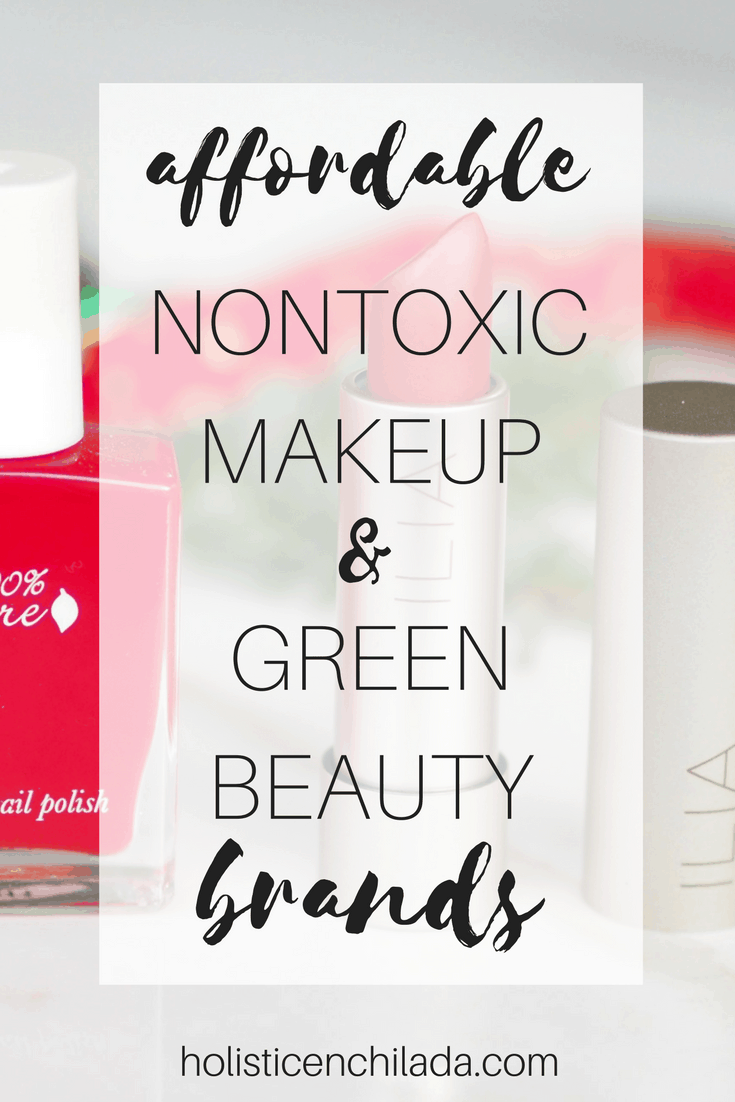 Now is a great time to trash your dirty cosmetics, and start 2018 with a clean slate!
Some of these brands are having sales right now too so you can snag a few while they're discounted to try out. Some are more affordable than others. Depending on your budget, I recommend you sign up for newsletters to watch out for sales. I usually buy my personal care products around the holidays during the sales and it lasts me the whole year. Start with one product at a time. You don't need to overhaul your whole stash at once.
All of the brands below I have personally used and recommend.
Ilia – They have amazing lipsticks made with mostly organic ingredients. Very moisturizing, long lasting, and many shades to choose from.
Hynt Beauty – The BEST concealer and mascara. The concealer is full coverage so you need a tiny amount. The mascara doesn't flake and gives lots of volume and length. They have lots of other nice makeup too. They have a coupon for first time buyers.
100% Pure – Not a fan of their lipsticks, but they have good palettes and nail polish. Purchase through this link to get free shipping.
Au Naturale – Organic makeup. They have a great cream foundation for dryer skin types. I love their highlighter and bronzer sticks and the Su/stain lip stains are amazing.
Zoya – Great nontoxic nail polish in too many shades.
Lily Lolo – They have the green beauty cult mascara and gorgeous eye palettes.
W3ll People – Another great mascara, and lots of other makeup.
RMS Beauty – Makeup and skincare. They have a good medium coverage concealer and luminizer.
Root Pretty – So much beautiful makeup in a wide variety of colors.
Alima Pure – High performing mineral makeup with a very popular foundation.
Credo Beauty – This is a shop with many different brands. They have rewards and often have gifts with purchase.
Price:

$26.00
Price:

$26.00
The Detox Market - Another green beauty shop with lots of different makeup and skincare brands. They have a coupon for first time buyers.
The Choosy Chick - Yet another one stop shop for green beauty. They also have a coupon for first time buyers.
Have you switched to cleaner personal care products yet? If not, what is holding you back? Let me know in the comments.
---
---