Black Owned Clean Beauty Brands
This post may contain affiliate links, and I will earn a commission if you purchase through these links. Please read the disclosure policy for more details.
While I understand that most people really love the convenience of shopping from places like Target, Walmart, and Amazon, I have always thought it is very important to vote with your dollars.
Think about where your money goes when you shop at certain places. What demand is this creating? Who is getting this money and who is it helping? What causes are these stores supporting and donating to?
I try to consider these things when I can. Sometimes budget means I don't really have a choice. But if I can afford to shop better, I do.
The more money certain brands and stores get, the more demand there is. So we need to create a demand for more minority representation in the clean beauty industry.
I am so glad that right now more people are choosing to be conscious of this and want to support more minorities in our country.
Because of that, I rounded up all the Black-owned clean haircare, skincare, and makeup brands I could find. Remember that I focus on clean, nontoxic brands so this list isn't a roundup of all Black-owned beauty brands.
I referenced a variety of posts going around with lists of Black-owned businesses to compile this clean beauty list. If you know of any others please leave a comment and I can add them to the list.
There are some brands I checked that do not list their ingredients lists online so I could not determine if there were clean or not.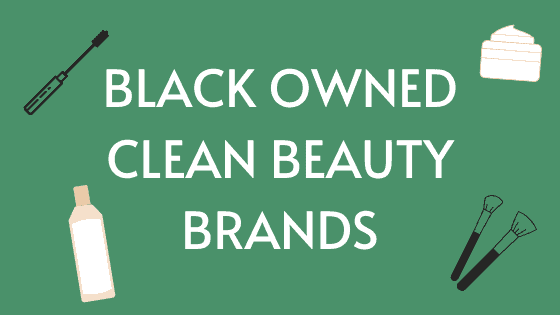 Hair
*Note: Some of these brands sell products that are NOT CG approved. Check ingredients to be sure.
Skincare
Makeup
See any brands missing? Let me know in the comments!