EVOLVh UltraRepair Reconstructing Masque – A Lightweight Protein Rich Treatment
This post may contain affiliate links, and I will earn a commission if you purchase through these links. Please read the disclosure policy for more details.
Are you looking for a protein rich deep conditioner that won't weigh down your curls? Need to strengthen damaged curls from coloring or heat styling? Or are you suffering from dry curls that can't seem to get enough moisture? Then the EVOLVh UltraRepair Reconstructing Masque might be just what you need.
---
Before I get into all the amazing reasons why I love this product, I want to let you know that this post is sponsored by EVOLVh. Longtime readers already know about my love affair with EVOLVh products so it's probably no surprise, but do know that I don't write sponsored posts about products I don't believe in and use myself and wholeheartedly recommend.
---
The Perfect Protein Rich Deep Conditioner
The UltraRepair Reconstructing Masque is pretty much a deep conditioner that is rich in protein so it can repair damage, strengthen hair, protect against environmental and heat/styling damage, and hydrate hair. The small proteins and lightweight moisture in this product make it a great option for all curl types.
It's a very lightly scented conditioner, with a lotion-like consistency. It has the same scent as their other products, which is citrus based.
The bottle comes with a pump top which I prefer for ease of use. They sell it in 2 ounces, 8.5 ounces, and 1 liter sizes. I recommend you try the 2 oz first to see if you really like it.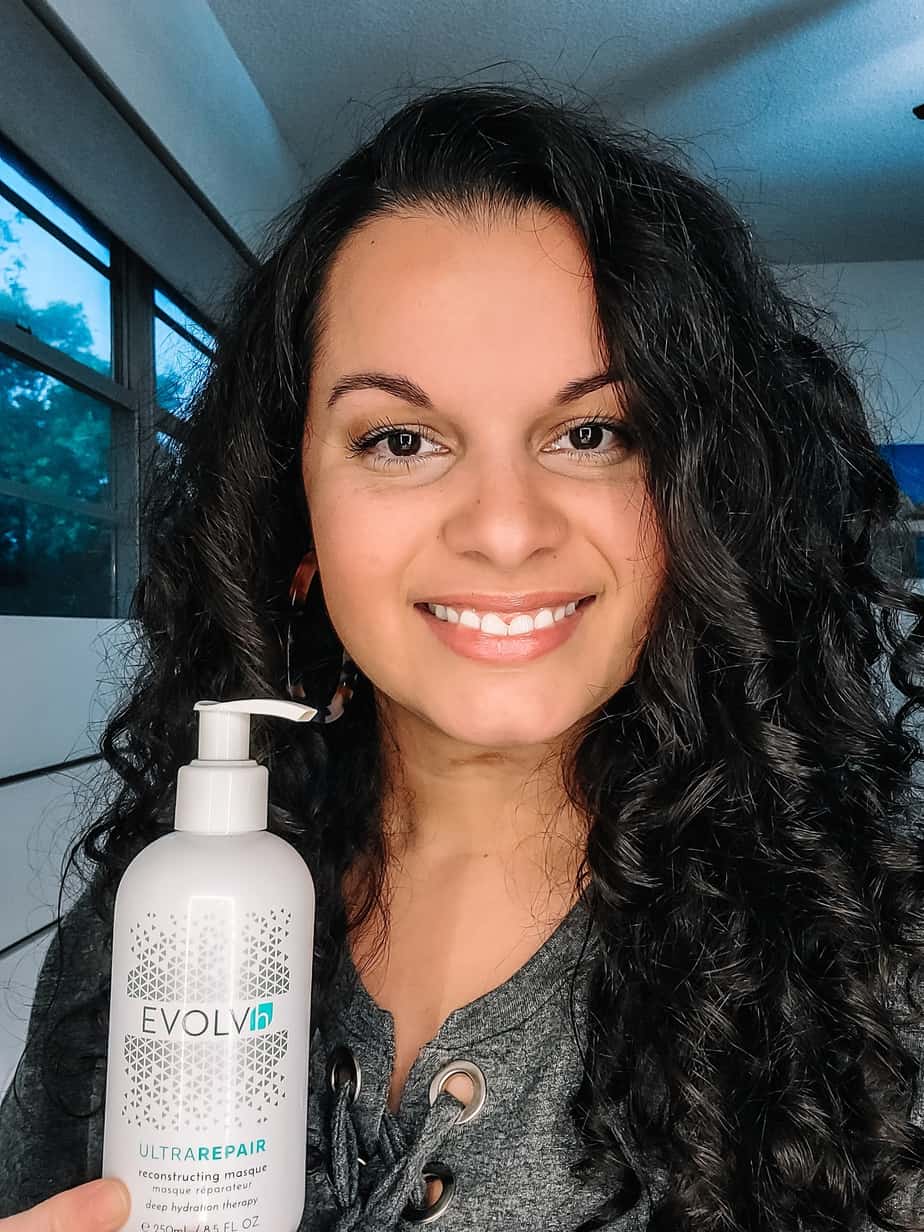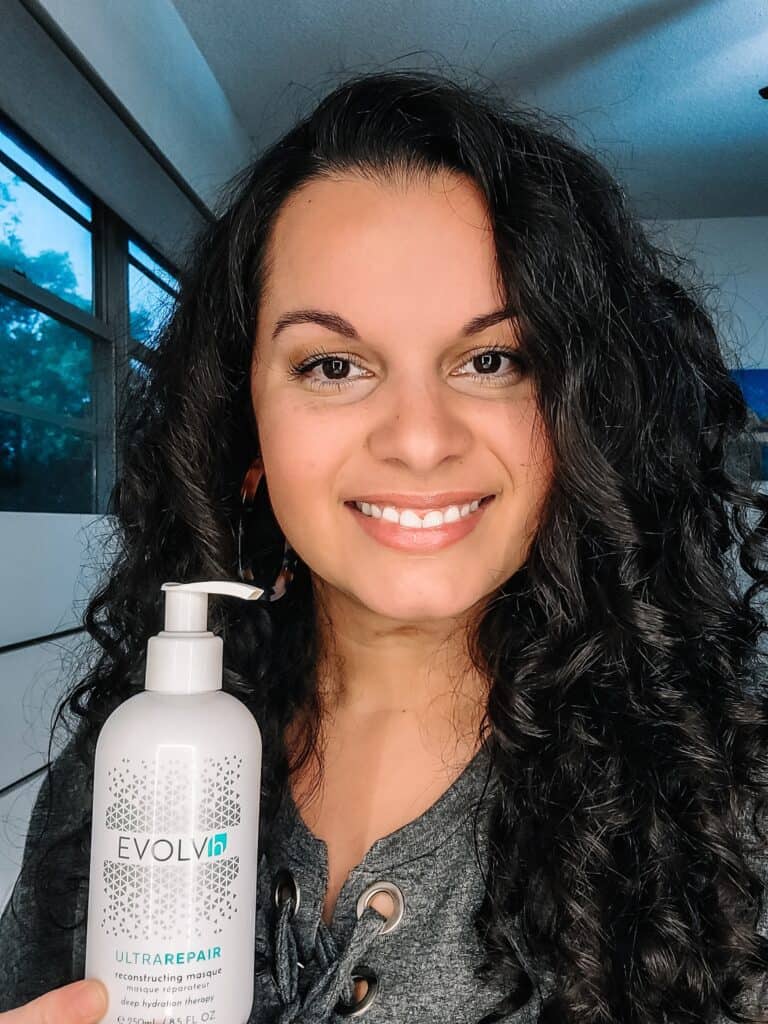 Benefits of the UltraRepair Reconstructing Masque
What can the UltraRepair Reconstructing Masque do for your hair? Well, it seems like it does it all!
Conditions and softens the hair
Repairs damage from coloring, heat styling, and environmental factors
Prevents damage, tangles, and split ends
Improves elasticity and reduces breakage
Maintains hydration and prevents moisture loss
Reduces frizz and smoothes curls
As with all their products, this is also silicone-free, paraben-free, gluten-free, phthalate-free, and isn't tested on animals.
What makes this deep conditioner special is that it is formulated to have 5X the essential amino and fatty acids for ultimate repair, reconstructing, and restoral power. EVOLVh says "this is a powerhouse for soothing damage, strengthening, sealing split ends, preventing moisture loss, while protecting against future damage."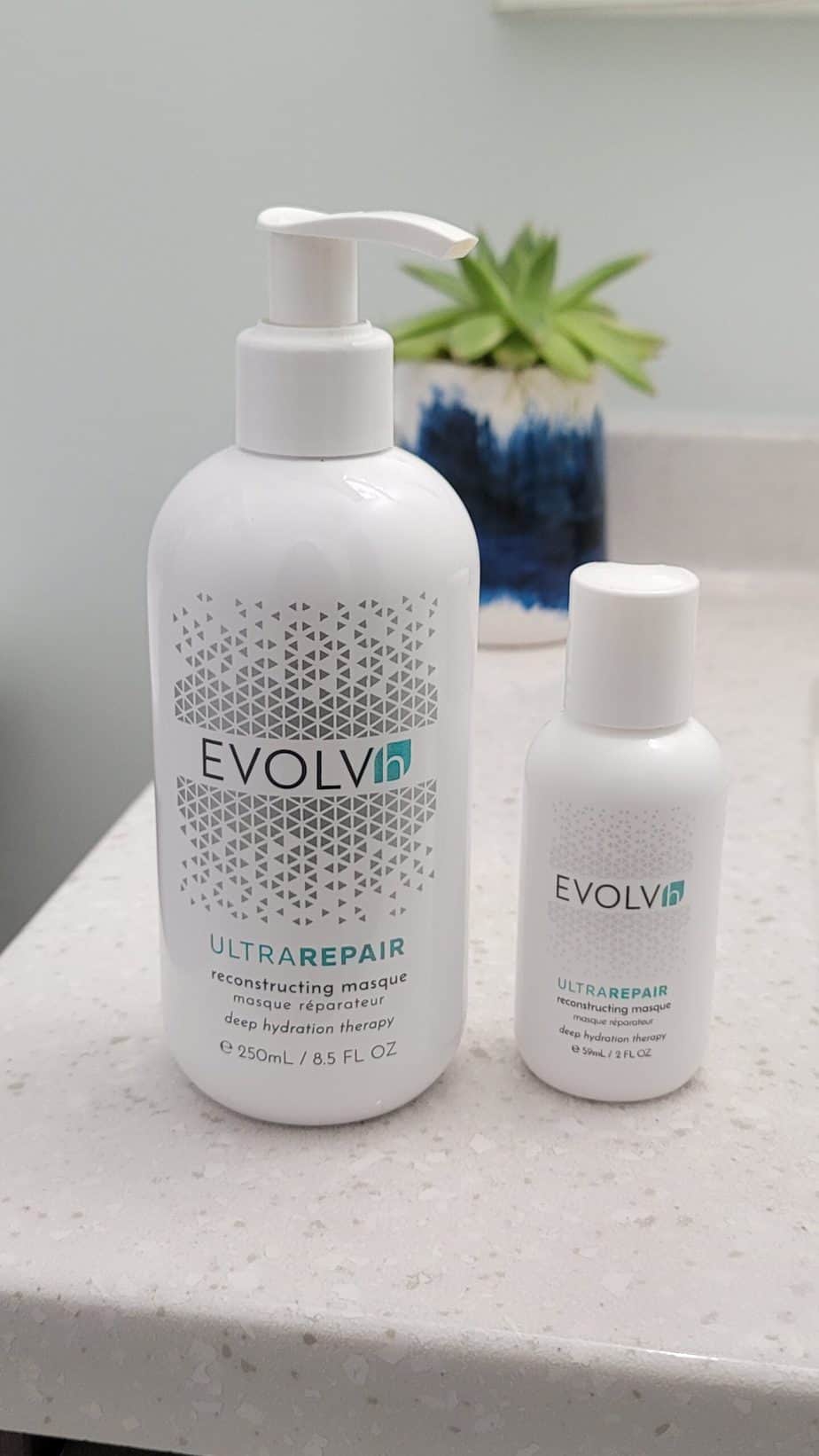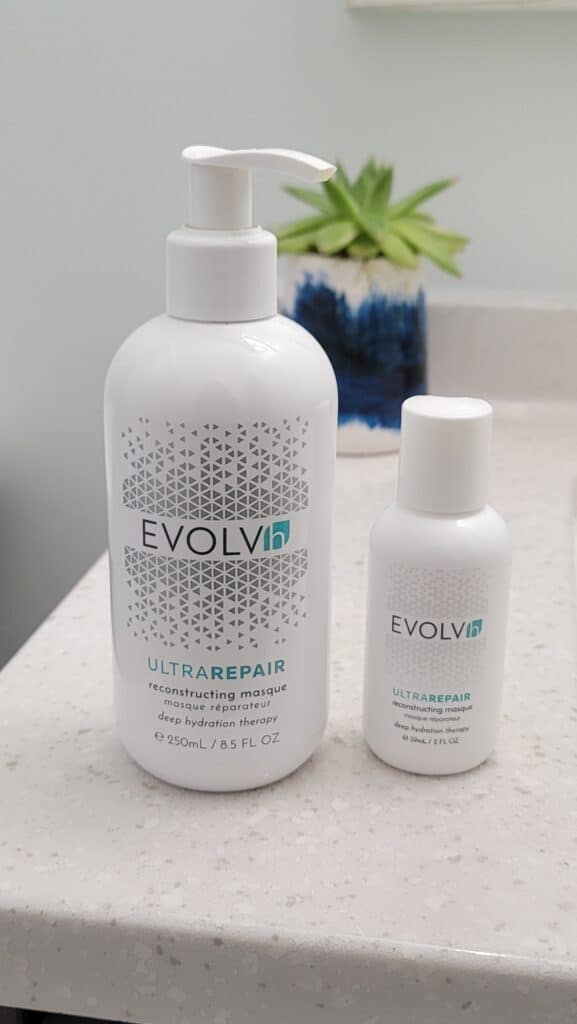 Key ingredients include:
Tryrosine to help hair retain both natural pigment and color treatment
Tryptophan to build rebuild and strengthen hair
Sunflower oil moisturizes hair and scalp
The main reason I love this deep conditioner is that it is one of the only deep conditioners that doesn't leave my hair weighed down after use. It delivers just enough moisture and strengthens my hair to keep it healthy, strong, and with minimal frizz.
How to use the UltraRepair Reconstructing Masque
This product is very simple to use. You would use it in place of your conditioner, but leave it on longer. As with all their other products, it's concentrated so a little goes a long way!
The directions say to apply a thin layer to wet but not dripping wet hair, and let it sit for 15 minutes before rinsing. You can apply a shower cap over to help increase its hydrating effects (wet plop), and apply a heat cap or wrap a hot towel around to increase penetration (good for low porosity hair). It also helps to comb it through to make sure it's distributed evenly.
You can leave it on for a little longer than it says but I wouldn't go longer than 30 minutes due to the amount of protein in this product, and you can use it as a pre poo treatment too.
After rinsing, you would style as usual. Use your leave in if you use one, and then your styling products.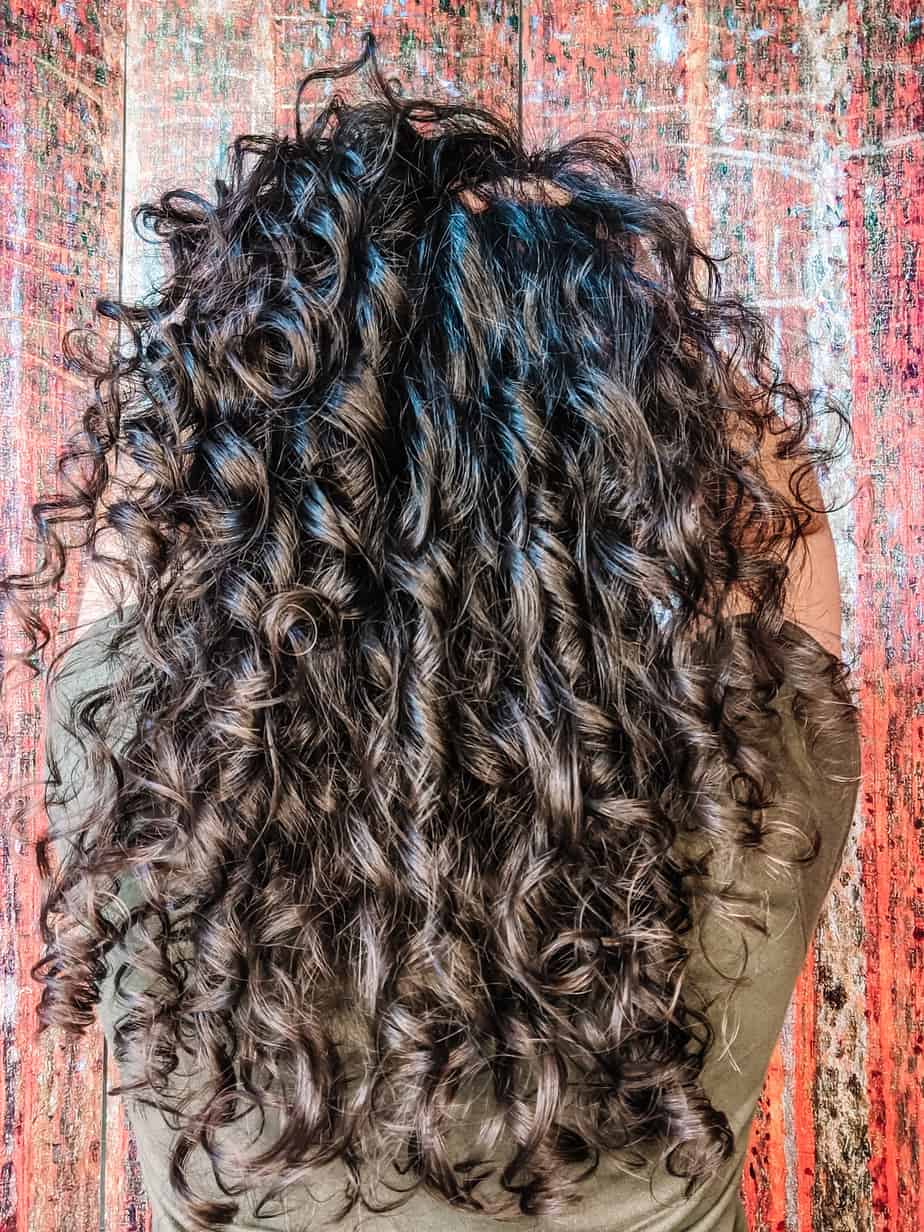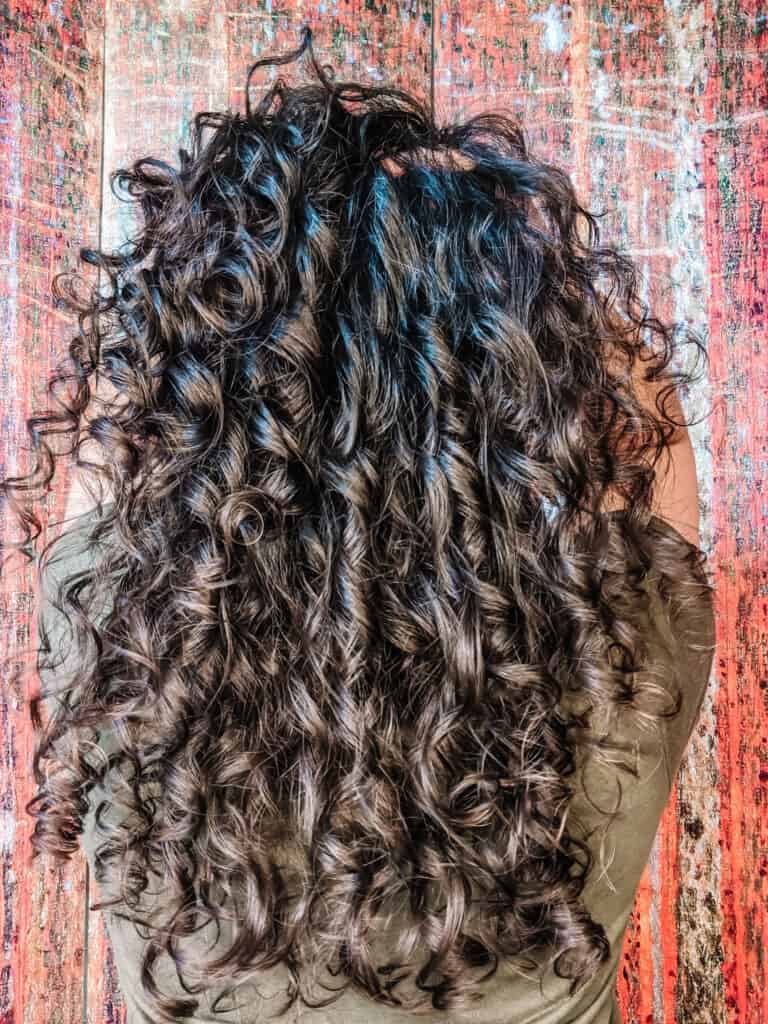 How often you use this treatment depends on the health of your hair and its unique needs.
If your hair is very damaged, you can use this weekly.
If your hair isn't damaged and doesn't need a lot of moisture or protein, then once a month should be fine.
If your hair is somewhere in between then start off with bi weekly use.
Just remember, protein moisture balance is important so you NEVER want to overdo treatments (this goes for conditioners and protein treatments). Just because your hair looks fabulous following a treatment doesn't mean you should repeat it the next wash day. Results from treatments typically last a few weeks.
Code HE15 will save you 15% on your first order. Grab the UltraRepair Reconstructing Masque here.
Curious about other EVOLVh products? Check out my SmartCurl review, InstaVolume review, Healthy Curls Trio review, and WonderBalm review.
Please do me a favor and share this post to social media, as it helps me grow my audience and spread the word about our curly hair movement! And remember to subscribe to my YouTube Channel and Instagram for more curly hair tips and product recommendations. Thanks!
Save EVOLVh UltraRepair Reconstructing Masque Review To Your Favorite Pinterest Board!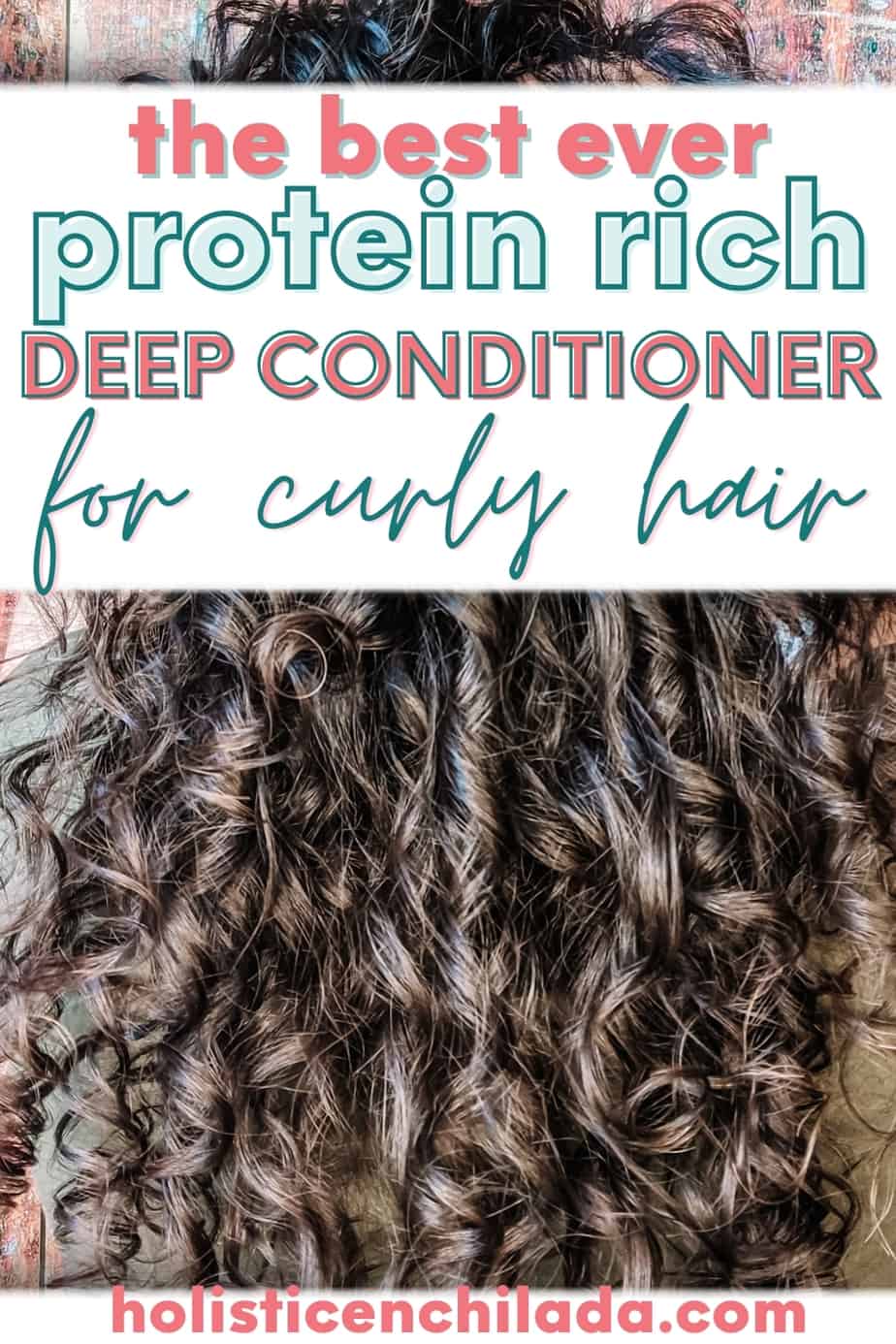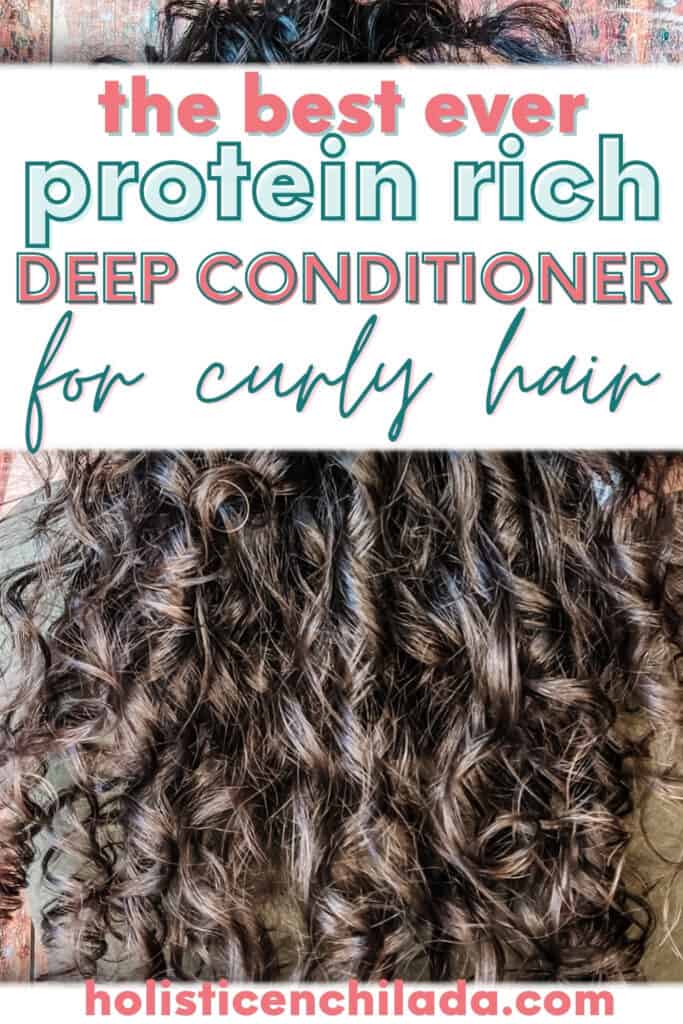 If you want help with embracing your naturally wavy or curly hair, you can join my FREE email course and download my FREE pdf guide, THE QUICK START GUIDE TO MASTERING YOUR CURLS, full of everything you need to know to get started and bring out your beautiful waves and curls.