EVOLVh InstaVolume Line: Huge Volume for Low-Density Curls
This post may contain affiliate links, and I will earn a commission if you purchase through these links. Please read the disclosure policy for more details.
Interested in a curly girl approved line that adds volume and is nontoxic? Let me introduce you to the EVOLVh InstaVolume line, which gives my fine curly hair all the volume and moisture it needs to look fabulous. Read on for my full review on the InstaVolume line and learn how I style using these products.
Looking for my EVOLVh SmartCurl review? Click here to read it.
If you're interested in trying EVOLVh use code HE15 for 15% off your purchase. They also have a Curls Discovery Kits for only $29 with 4 different products making it a great way to try out the line.
Ready to transform your frizz into defined, bouncy curls and waves? Join my free Quick Start Guide To Mastering Your Curls email course below and be on your way to fabulous curls in just a few steps!
What makes the InstaVolume line special?
I have been using EVOLVh for years, mainly the SmartCurl line and a few of their styling products like the Total Control Styling Creme and Wonderbalm which my curls love. The InstaVolume line is innovative and offers the perfect balance of what my hair needs to get more volume.
This line is different because it includes a cleanser and a leave in conditioner. That's it! No conditioner, which probably sounds crazy if you're following the curly girl method. But how do you get more volume? Less moisture!
At this point, my hair is very healthy, and it's fine and low density. It doesn't need deep conditioning, or leave in conditioner, or multiple styling products. It NEEDS a low poo. I have learned all this through trial and error.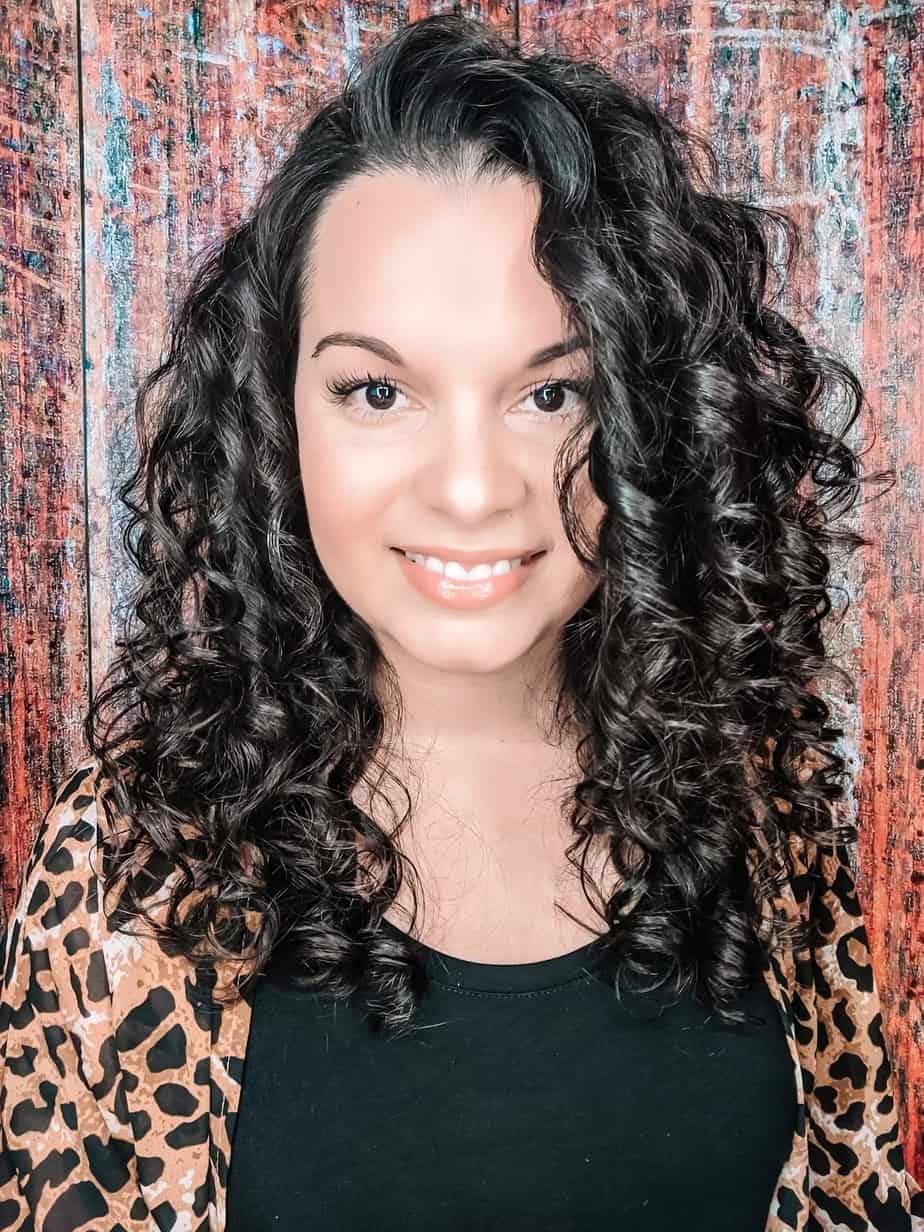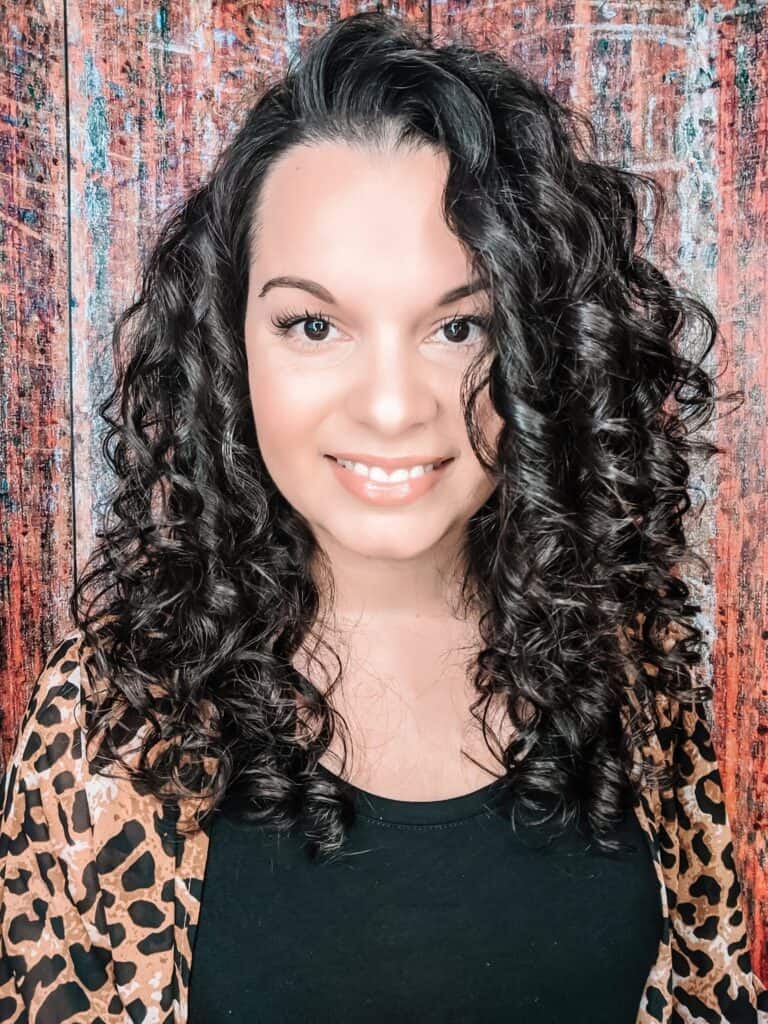 EVOLVh InstaVolume Cleansing Treatment Review
This is the shampoo for this line. It cleanses as well as the other lines and surprisingly offers about the same amount of hydration as SmartCurl. It lathers just as well, has the same grapefruit scent, and rinses out easily. Some people say it's not moisturizing enough so I recommend this for hair like mine that doesn't need lots of moisture (I don't even deep condition anymore).
Shop the InstaVolume Cleansing Treatment here.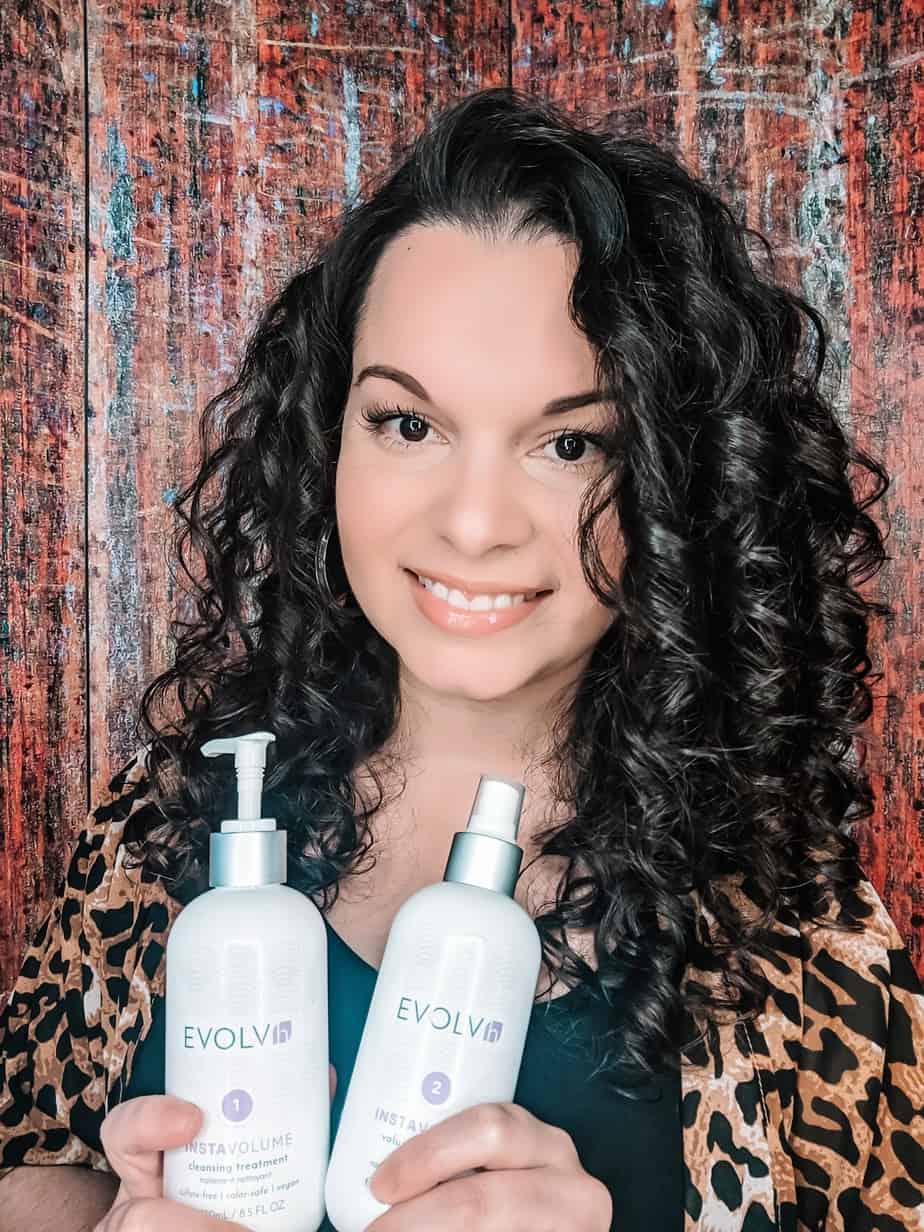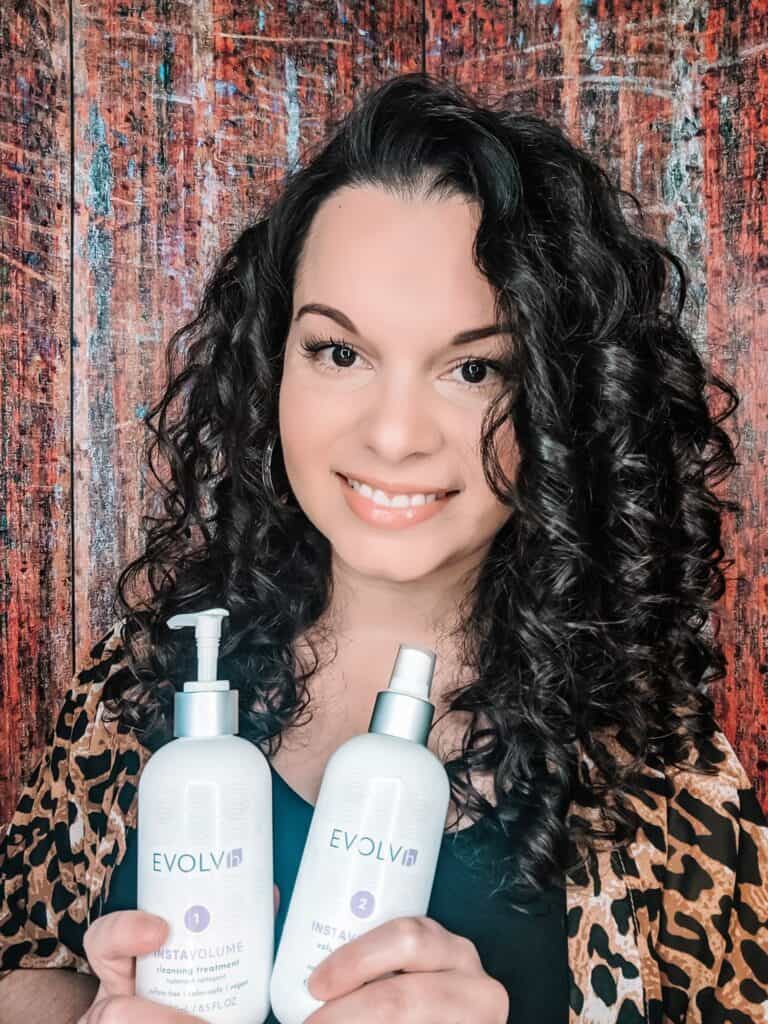 EVOLVh InstaVolume Volumizing Elixir Review
No need for a regular conditioner with this line. This elixir is a leave in conditioner to be used after the cleansing treatment. I was skeptical at first but it works.
Spritz this all over, comb through, and leave it in. It softens, detangles, balances pH, provides heat protection, and boosts volume. Let it sit a bit before moving on to styling.
It's nowhere near as moisturizing as a regular conditioner so again, don't try this if your hair likes moisture. It's perfect for my healthy hair that doesn't require much. And when I need more I can just apply more.
Shop the InstaVolume Volumizing Elixir here.
When I pair the InstaVolume line with the Total Control Styling Creme, my volume is incredible! Check out the photo below.
EVOLVh Total Control Styling Creme
I already reviewed this product in my EVOLVh SmartCurl review, so I won't go into detail here. But I am including it here as well because it is a volumizing styling cream and I use it with the InstaVolume line.
This is not a typical curl cream. It has some moisture, but not a lot. It's like a gel cream hybrid adding medium hold, volume, and lots of definition.
When used with the InstaVolume line, it gives me the most volume of all possible combinations.
Shop the EVOLVh Total Control Styling Creme here.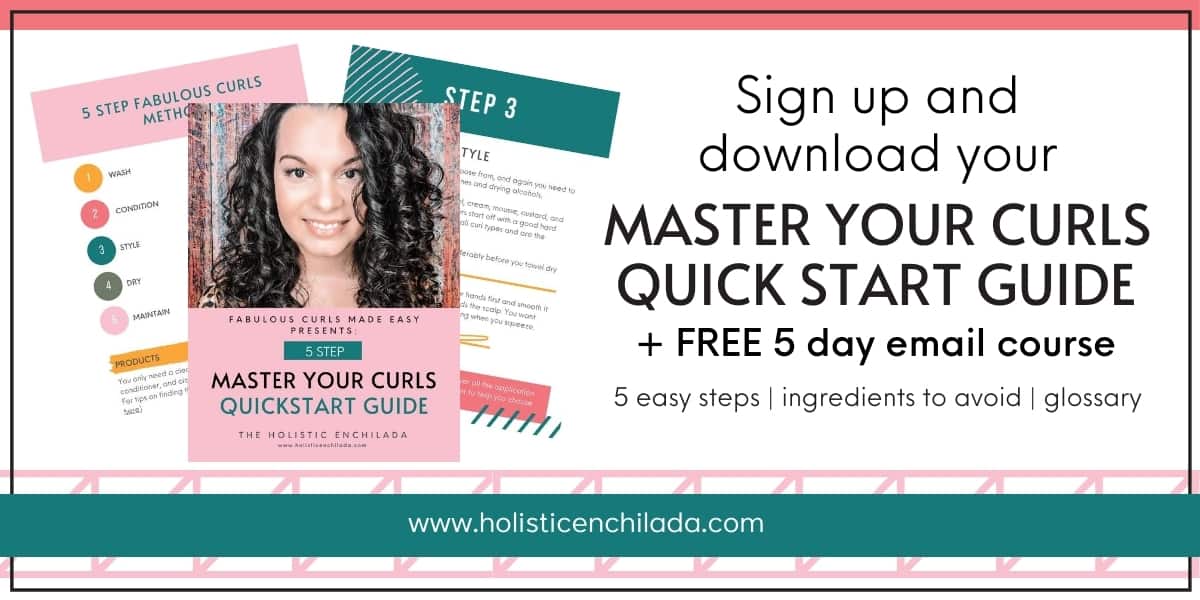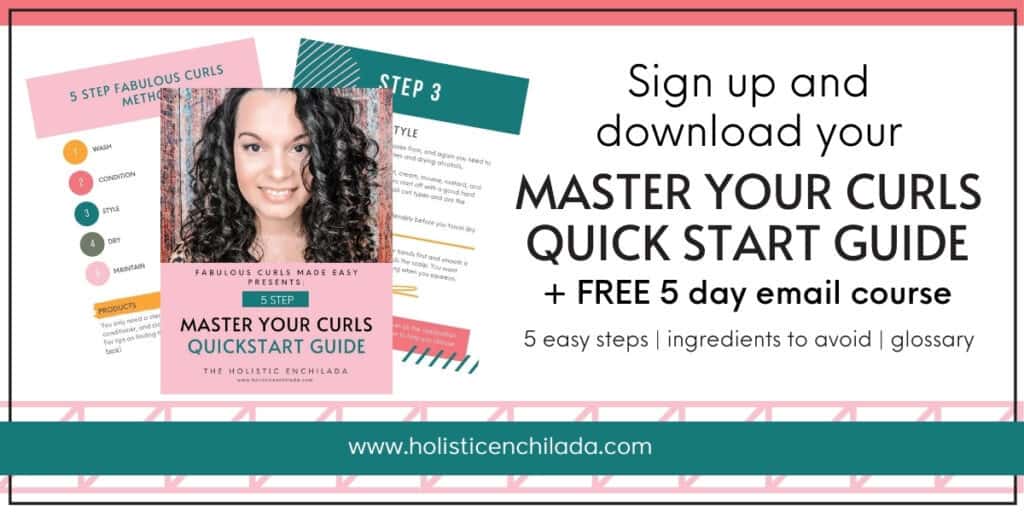 EVOLVh UltraFlex Hairspray Review
Now this hairspray isn't exactly part of the InstaVolume line, but it works well with it and does add volume so I am including it in my review here.
It's an alcohol free hairspray so yes it's also curly girl method approved. It provides a flexible hold and isn't sticky! It's so hard to find a cg approved hairspray that isn't sticky.
The hold isn't super hard, but it works well for me and I like that it also doesn't flake or make my hair feel hard. It can be applied to both wet and dry hair, and can be used to refresh the next day.
It dries quickly and is lightweight. It has the same light scent as the rest of their products.
Now glycerin is the second ingredient so if you're in a really humid or dry place this might not work for you. I find it doesn't work well as a barrier against humidity like regular hairspray does, but I use it more to add volume and hold.
Shop the UltraFlex Hairpsray here.
My InstaVolume curly hair routine:
Wash with the InstaVolume cleanser. Flip my head upside down and spritz liberally with the InstaVolume leave in conditioner. As I have mentioned before, this part is the most important as this is when you want to clump your curls, prior to applying the styling products. So I add water or conditioner as needed and squish and pulse towards my scalp to get the clumps I want.
Once I have nice clumps, then I apply about a pea size of the TreLuxe ReFlex serum by raking and scrunching. This isn't from EVOLVh, but it works well with it. I like that this serum smooths my hair to reduce frizz and adds tons of shine.
Then I add about a nickel size of the Total Control Styling Creme. I scrunch and pulse up from the ends and take my time to ensure it spreads out evenly. I keep scrunching and pulsing up to my scalp.
Then I use my t-shirt hair towel to scrunch out the excess water and diffuse for about 10 minutes. For a little extra definition, softness, and shine I scrunch in a tiny dab of the Wonderbalm serum.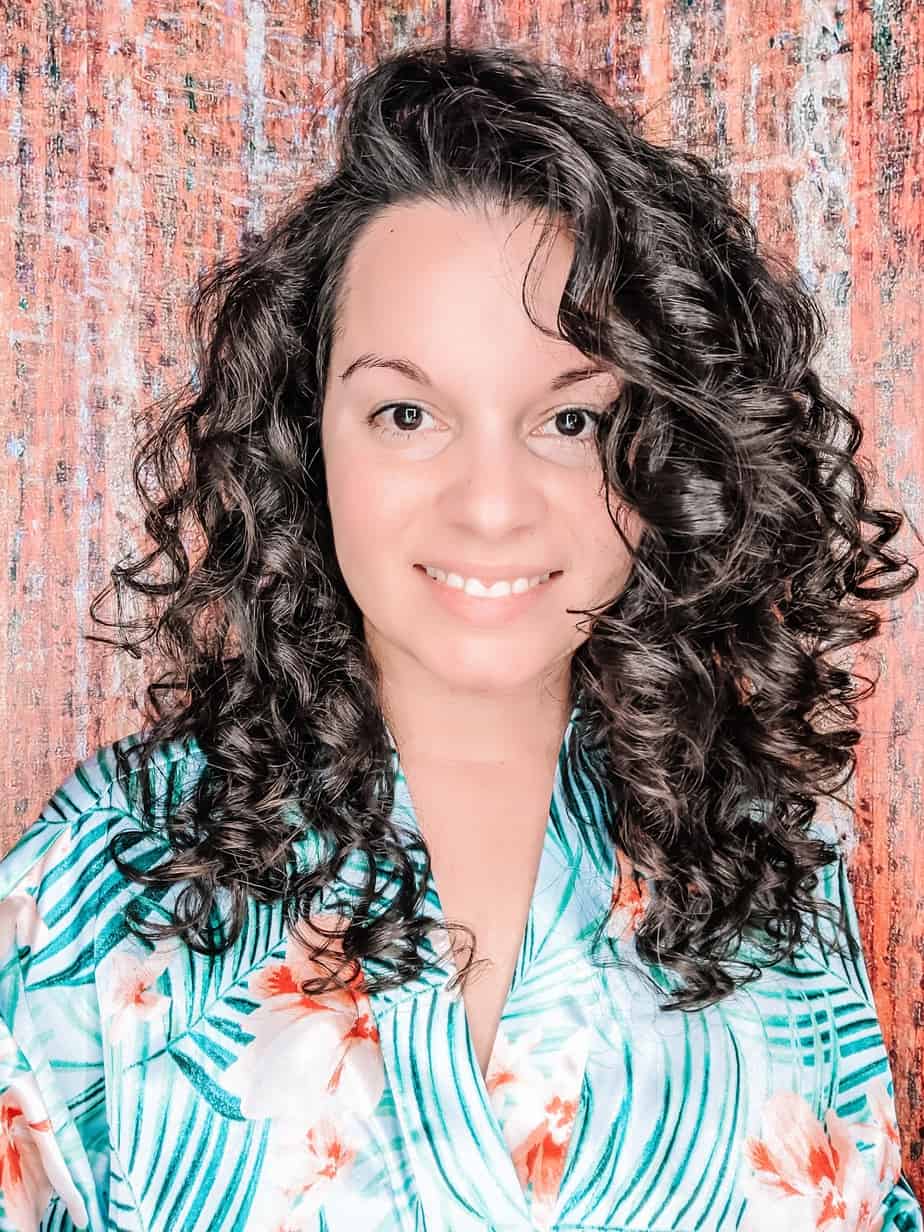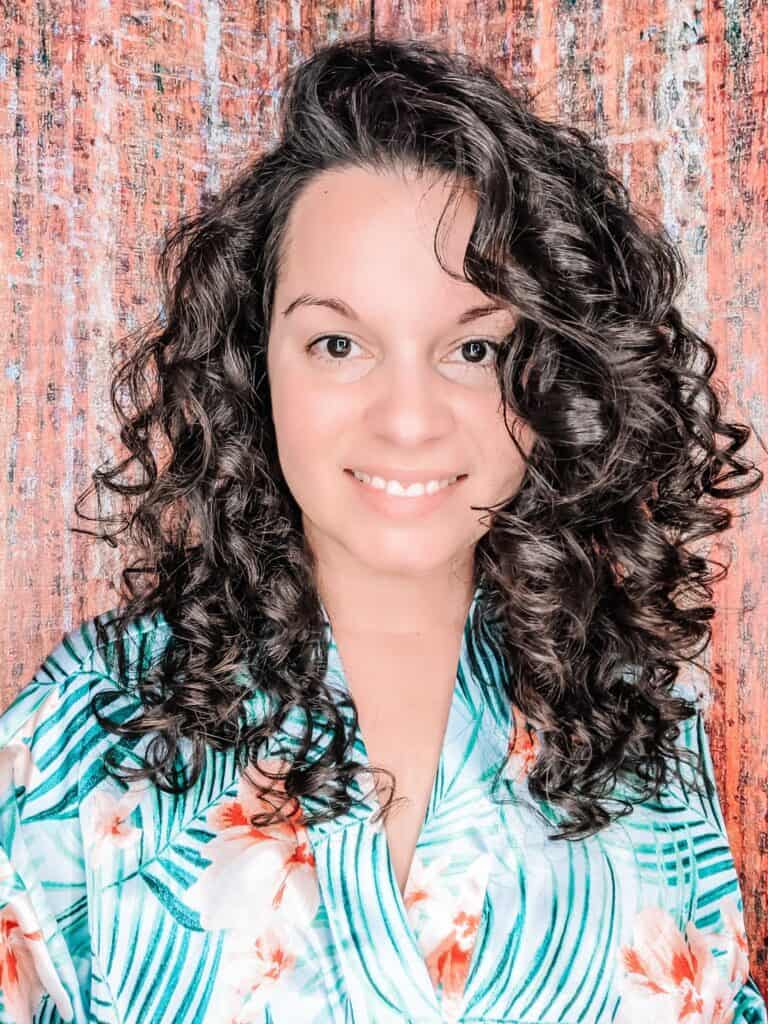 InstaVolume or SmartCurl?
Sometimes people ask me which I prefer, and honestly it depends on what I want. If my hair needs more moisture and definition, then I grab the SmartCurl line. But when I want to pump up the volume, InstaVolume winds hands down!
Both lines work really well for my hair and neither is better, they simply have different purposes. So depending on what your hair needs, one may work better than the other.
I recommend SmartCurl for all curly hair. The InstaVolume line will only work on curly hair that doesn't need as much moisture, and this tends to be fine curly hair.
If you're interested in trying EVOLVh use code HE15 for 15% off your purchase. They also have a Curls Discovery Kits for only $29 with 4 different products making it a great way to try out the line.
Check out my EVOLVh SmartCurl review here.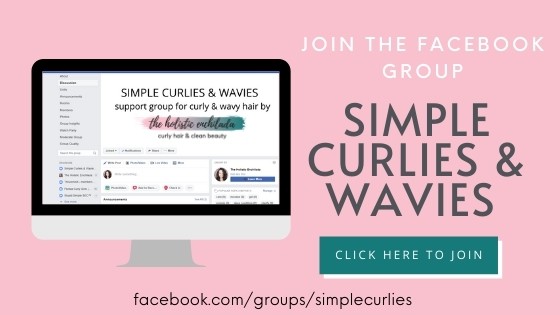 If you want help with embracing your naturally wavy or curly hair, you can join my FREE email course and download my FREE pdf guide, THE QUICK START GUIDE TO MASTERING YOUR CURLS, full of everything you need to know to get started and bring out your beautiful waves and curls.
YOU CAN ALSO READ MY OTHER CURLY HAIR PRODUCT REVIEWS:
Want to remember this? Save EVOLVh Review for 2C 3A Curly Hair to your favorite Pinterest board!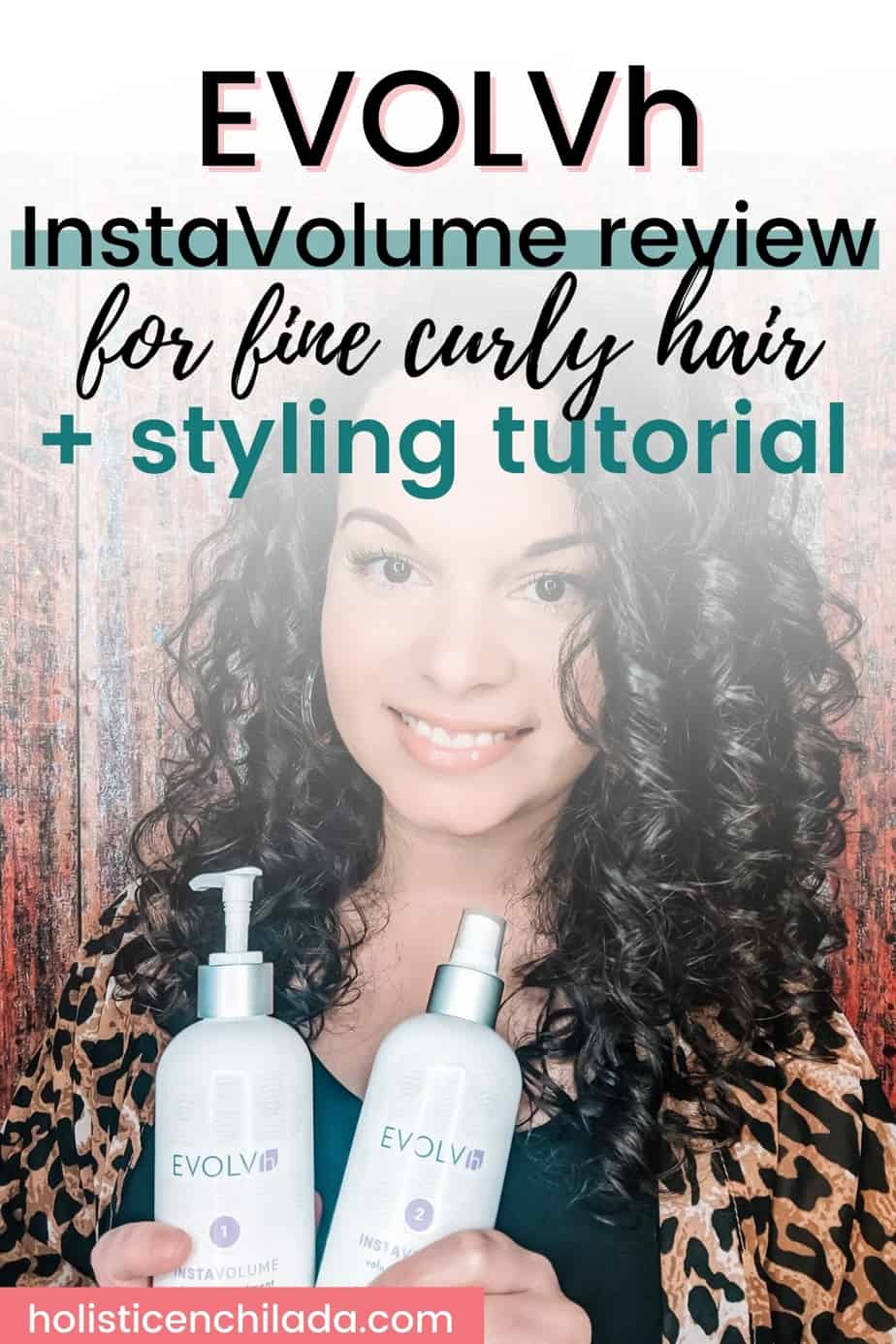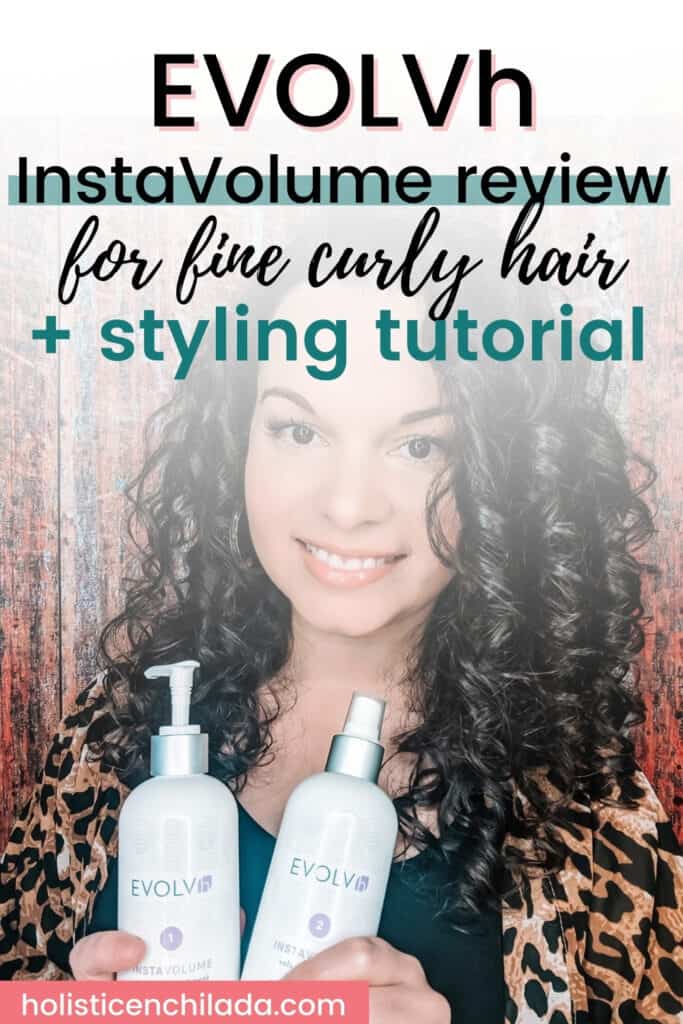 Fabulous Curls Made Easy
Fabulous Curls Academy offers the curly hair resources you need to master your curls and create the routine that will give you fabulous curls. Check out the digital downloads and courses to help you have the defined, bouncy curls you want. The monthly membership is the most affordable way to access everything you need to embrace your curls with success. Click here to learn more.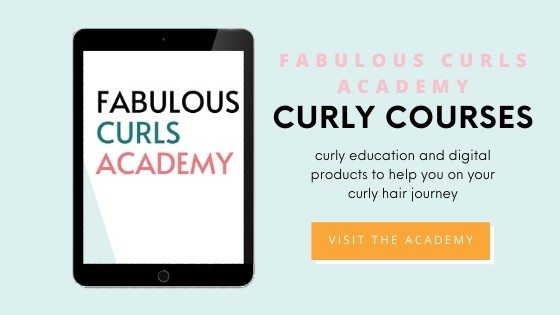 Curl Coaching
I now also offer Curl & Clean Beauty Coaching sessions virtually! You can book a 15-minute, 30-minute, or 45-minute session with me to help you solve your curly hair or clean beauty struggles. Click here to learn more.