Bounce Curl Review
This post may contain affiliate links, and I will earn a commission if you purchase through these links. Please read the disclosure policy for more details.
In my Bounce Curl review, I share my results using the Enzyme Gentle Clarifying Shampoo, Light Creme Gel, and Alcohol-Free Hair Spray.
If you have a social media account I am sure you have heard of Bounce Curl before. I swoon over the lush, shiny, bouncy curls they post and the founder has some pretty amazing 3b curly hair herself.
I got sucked into the hype after hearing so much praise for the Light Creme gel that I caved and ordered myself a bottle, along with the clarifying shampoo and hair spray.
I received my package and immediately opened and inspected the products. They both smelled so good! Think a sweet citrus creme scent. They definitely include some synthetic ingredients to get that scent but they claim they are paraben free, which is the most important thing for me to consider if I choose to use a product with fragrance. I was so excited to try all of them, expecting the same results as my other curl friends.
For reference, my hair is thin, fine, high porosity, with a mix of 2c and 3a curls and waves. I follow the curly girl method and try to use clean "nontoxic" products. Bounce Curl is not really clean, but their ingredients are better than most curly hair brands.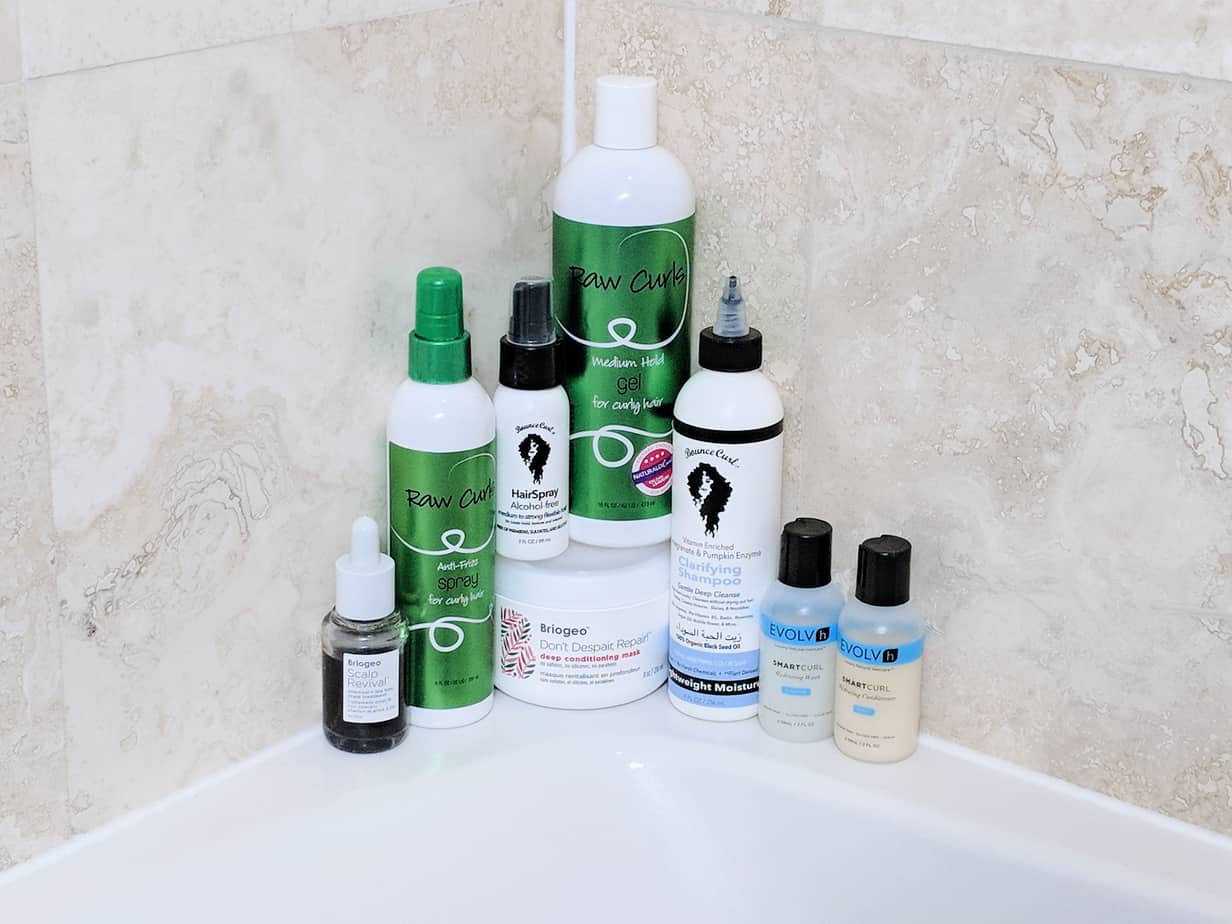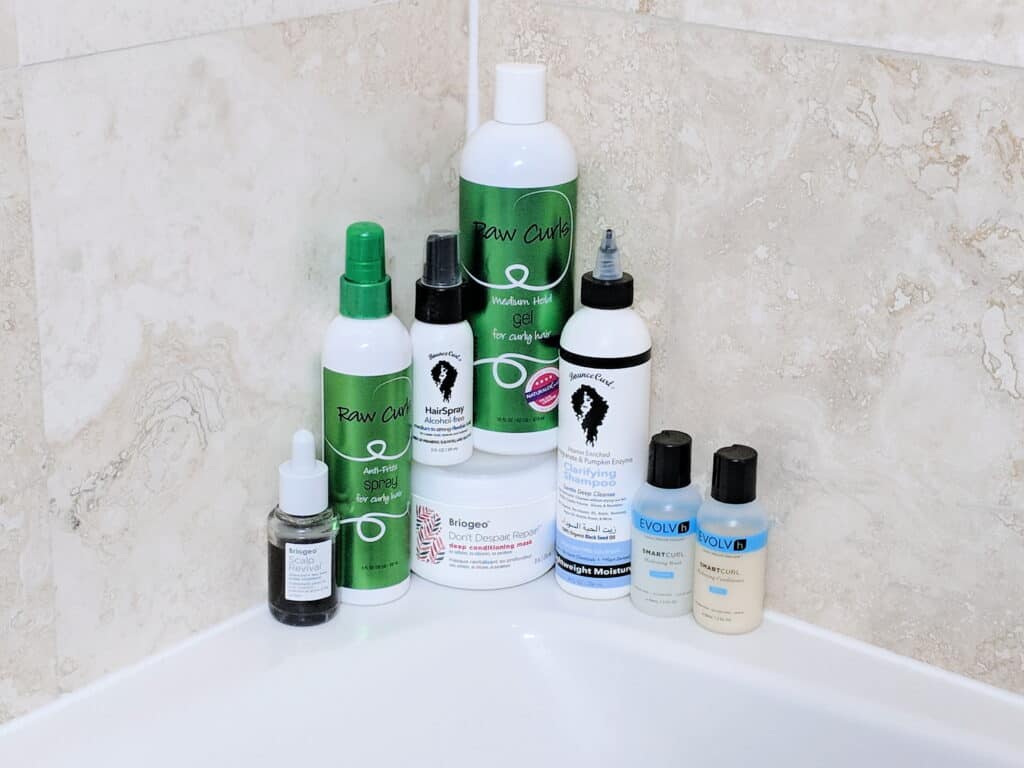 Bounce Curl Enzyme Gentle Clarifying Shampoo Review
Since I had never tried a clarifying shampoo before and I knew I needed to start clarifying on a regular basis, I tried out the Bounce Curl Enzyme Gentle Clarifying Shampoo on my next wash day.
I really like the packaging. The nozzle helps apply the right amount of product to your scalp.
The shampoo lathers a lot! I made the mistake of applying too much product the first few times I used this. You only need a little bit and add some water to get it to lather more.
It feels very soft and the citrus scent can be strong if you're sensitive to scents. It rinses off easily and doesn't leave that squeaky clean feeling where your fingers don't glide easily through your hair.
For me though, it was still way too moisturizing. I did not feel that it clarified my hair at all. It just felt like a regular low poo. I guess if you strictly cowash then this might seem clarifying.
I did a little research to see what ingredients make a shampoo clarifying. It turns out there is only one curly girl approved ingredient that actually clarifies: olefin sulphonate. The Bounce Curl clarifying shampoo does not have this ingredient. In fact, most of the shampoos labeled as "clarifying" don't have this ingredient.
So this product did not work out for me in the end. Although it's a nice shampoo, it simply is not clarifying and because it was so moisturizing it weighed my hair down. I think it would work better for those with thicker curls or coarse hair.
You can see in the pic below that my hair is weighed down and looks dull compared to how it usually looks.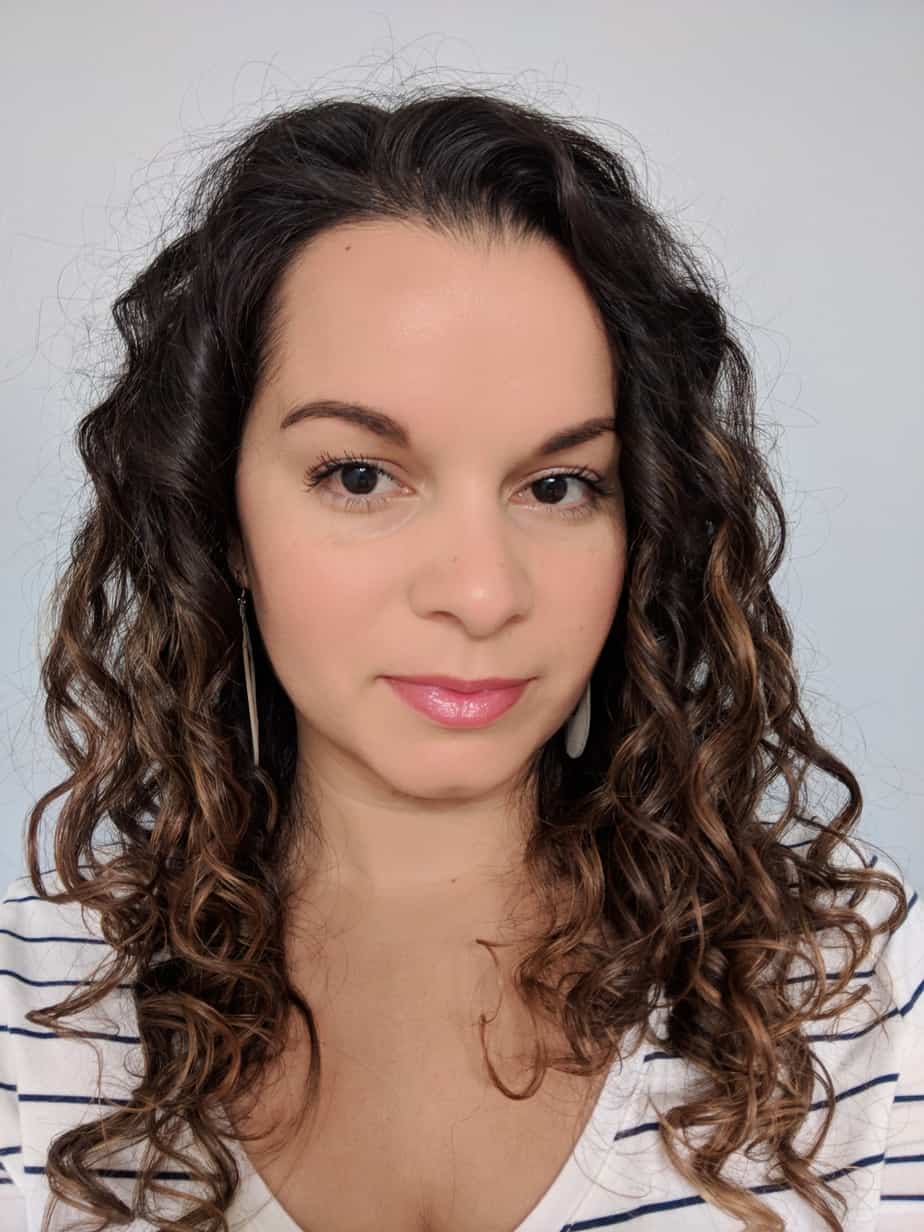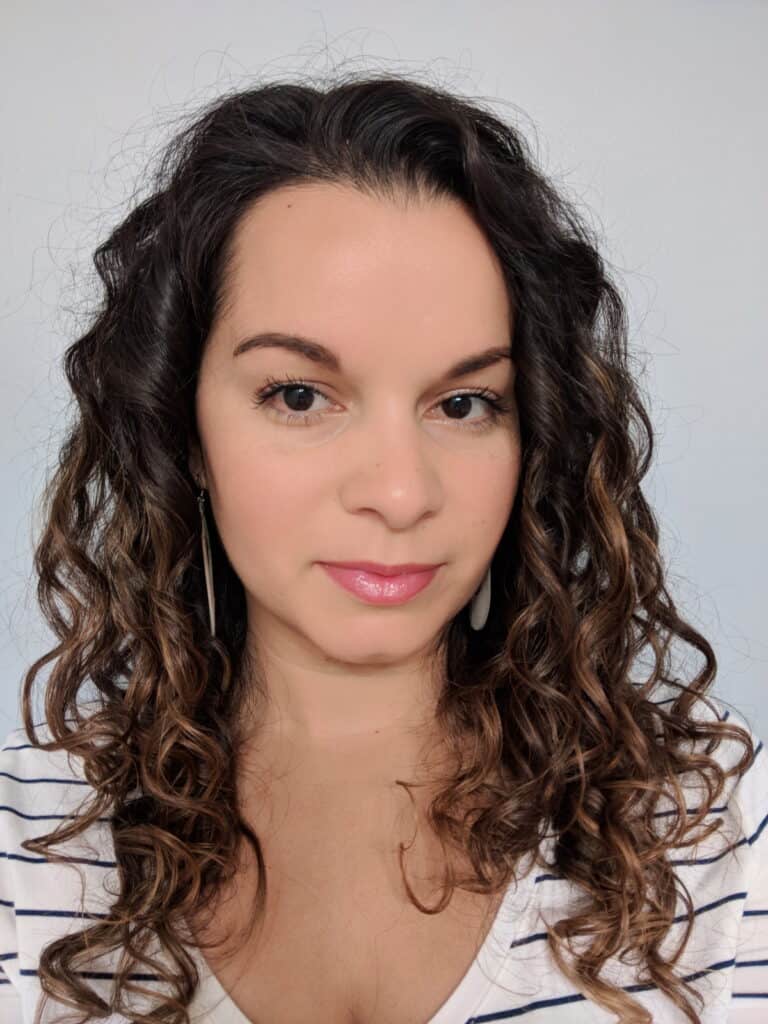 Bounce Curl Light Creme Gel Review
The Bounce Curl Light Creme gel is their most popular product. It seems to be the most common holy grail gel I hear about on Instagram. It has a nice, medium consistency with the same scent, although it's not as strong as the shampoo.
This gel has a soft hold, something I like. I usually alternate between a soft hold gel and hard hold gel, depending on the weather and what my hair needs.
Like their shampoo, a little of this product goes a long way. I use the same amount as when I use Raw Curls and EVOLVh, which are high end curly hair products that are very concentrated.
I used the gel in several different ways. I used it in different amounts, on soaking wet hair, damp hair, raking, scrunching, and squishing. I tried it many times and while when wet my hair looked as it usually does, clumped and wavy, by the time it dried it always was undefined and frizzy. My curls would go flat within a few hours.
My hair looked dull and frizzy no matter how I applied it. It also felt incredibly dry and felt like it had a lot of product in it. After trying it so many times, I decided the ingredients weren't compatible with my hair so I stopped using it.
However, I did try it on my daughter's hair and it works really well for her. Her hair is actually almost the same as mine. It's fine, low density, 2B 2C and 3A curls, and medium porosity. I am not sure why it works so well on her but you can see the results below. Her curls are soft, shiny, and defined.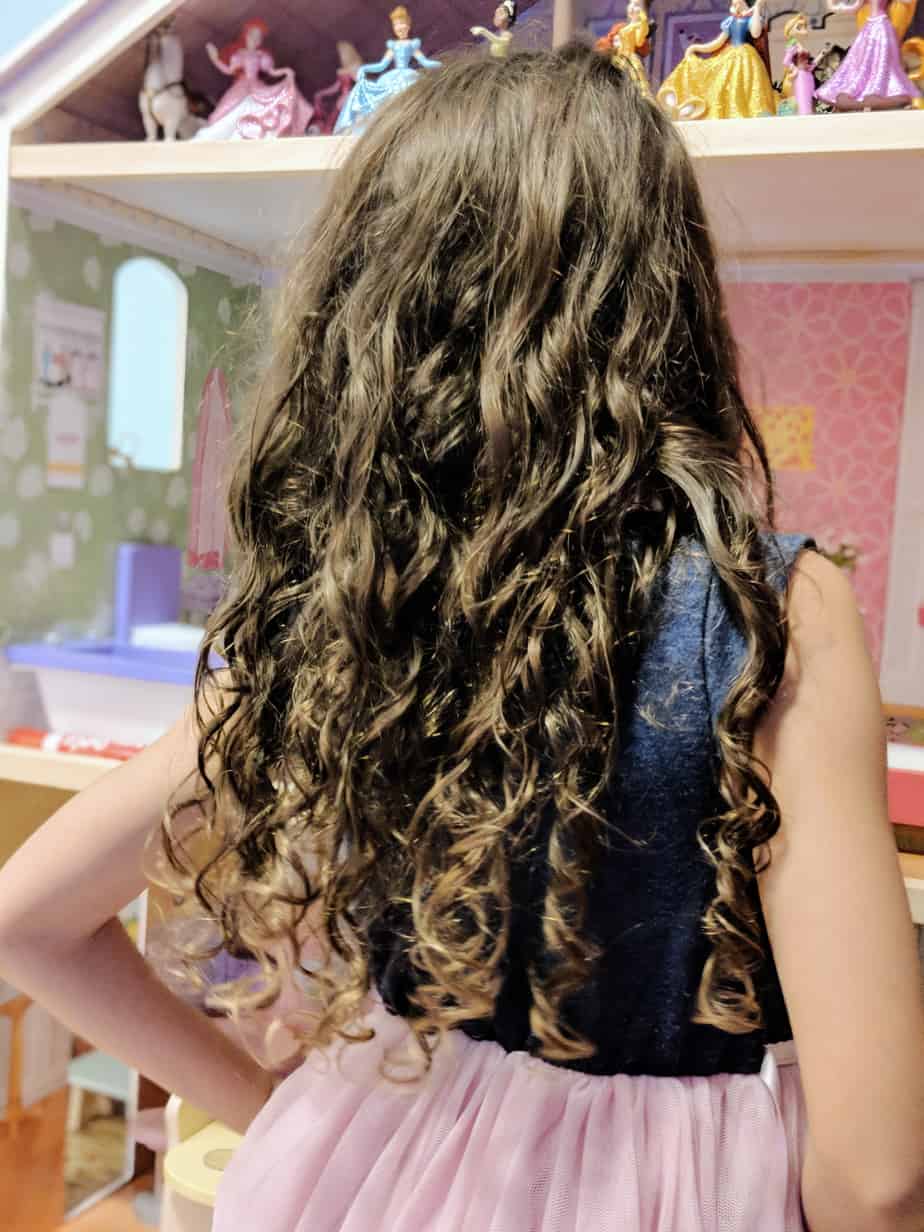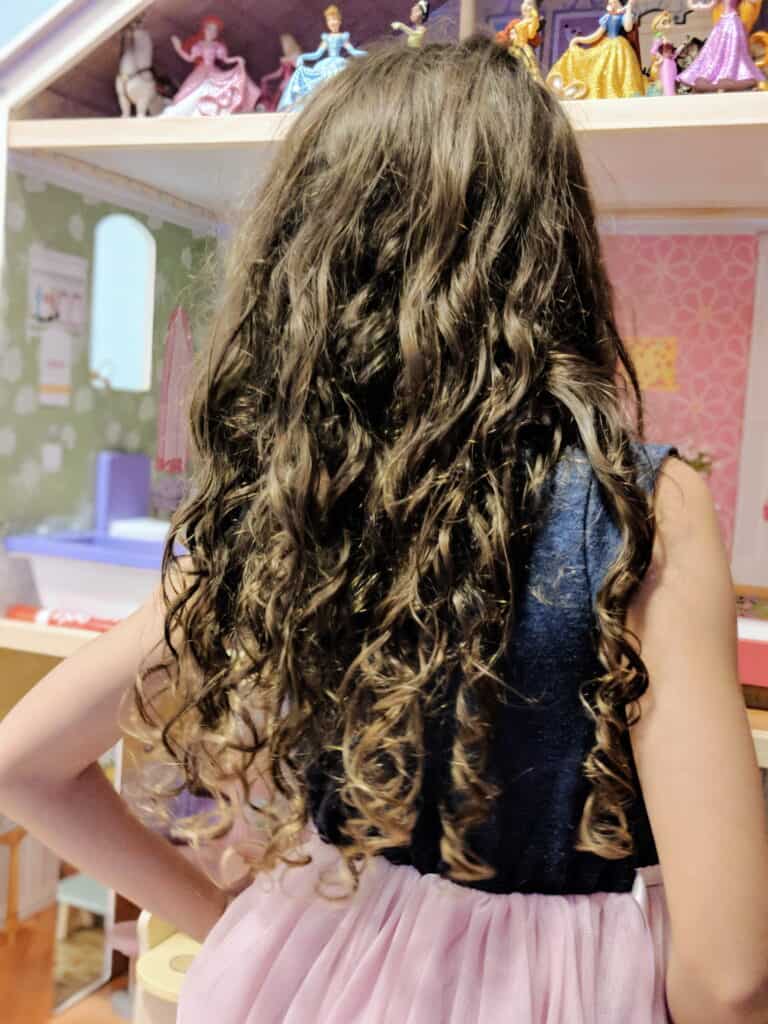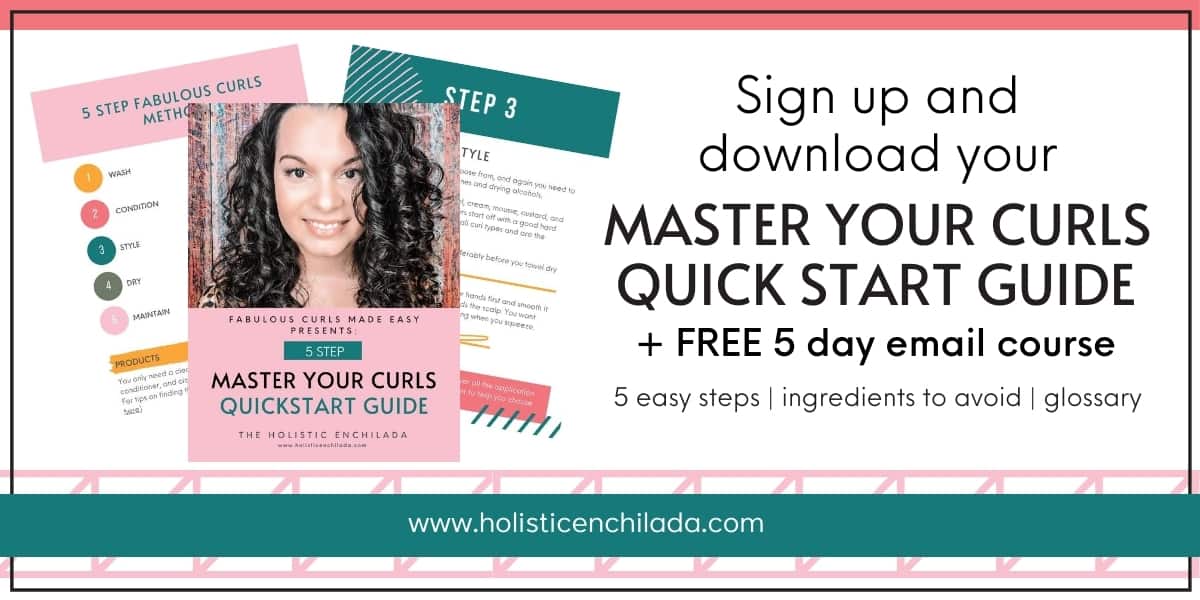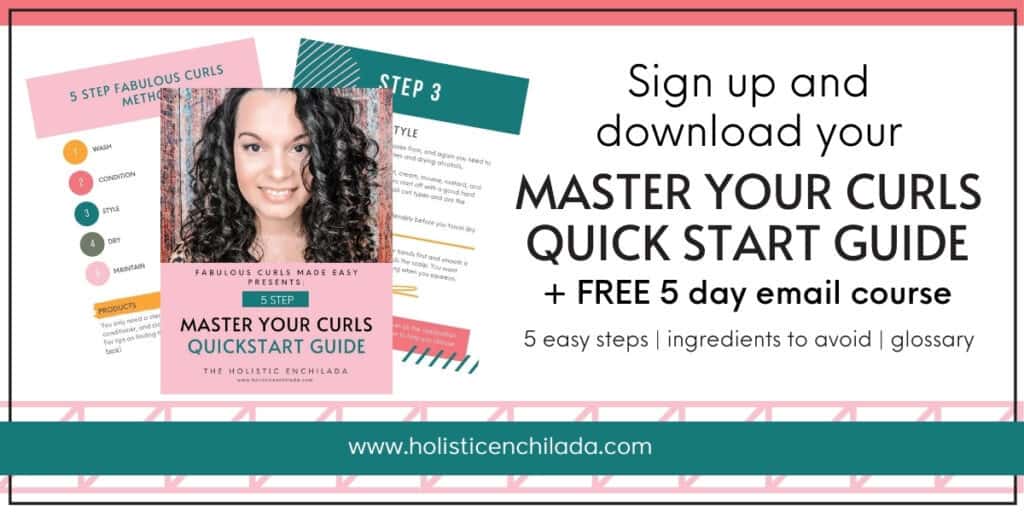 Like I said before, it has a soft hold so you don't get a cast that you have to scrunch out. I rake it in and scrunch it up in her hair after wetting and detangling and let it air dry. You can see a demo in this Instagram video below.
Bounce Curl Alcohol-Free Hair Spray Review
Although the other 2 products I tried did not work for me, the Bounce Curl Hair Spray did. It's my favorite hair spray and I use it all the time.
It is a curly girl approved hair spray and the ingredients are not too bad as far as my clean standards. It has that same sweet citrus scent as the other products.
It works amazing on days that it rains or when it's humid, which is almost daily in South Florida. I only use it right before I leave my house. I like to use just a few sprays on top, flip my head over and do a spray, and then make sure I spray some on the sides by my face since that is where I frizz the most.
I love that it doesn't get hard and the next day my hair doesn't feel like it's full of product. It's lightweight but has great hold.
The pic below is on a day I got rained on after using the hair spray. You can see my hair didn't frizz up or lose its definition, only some volume.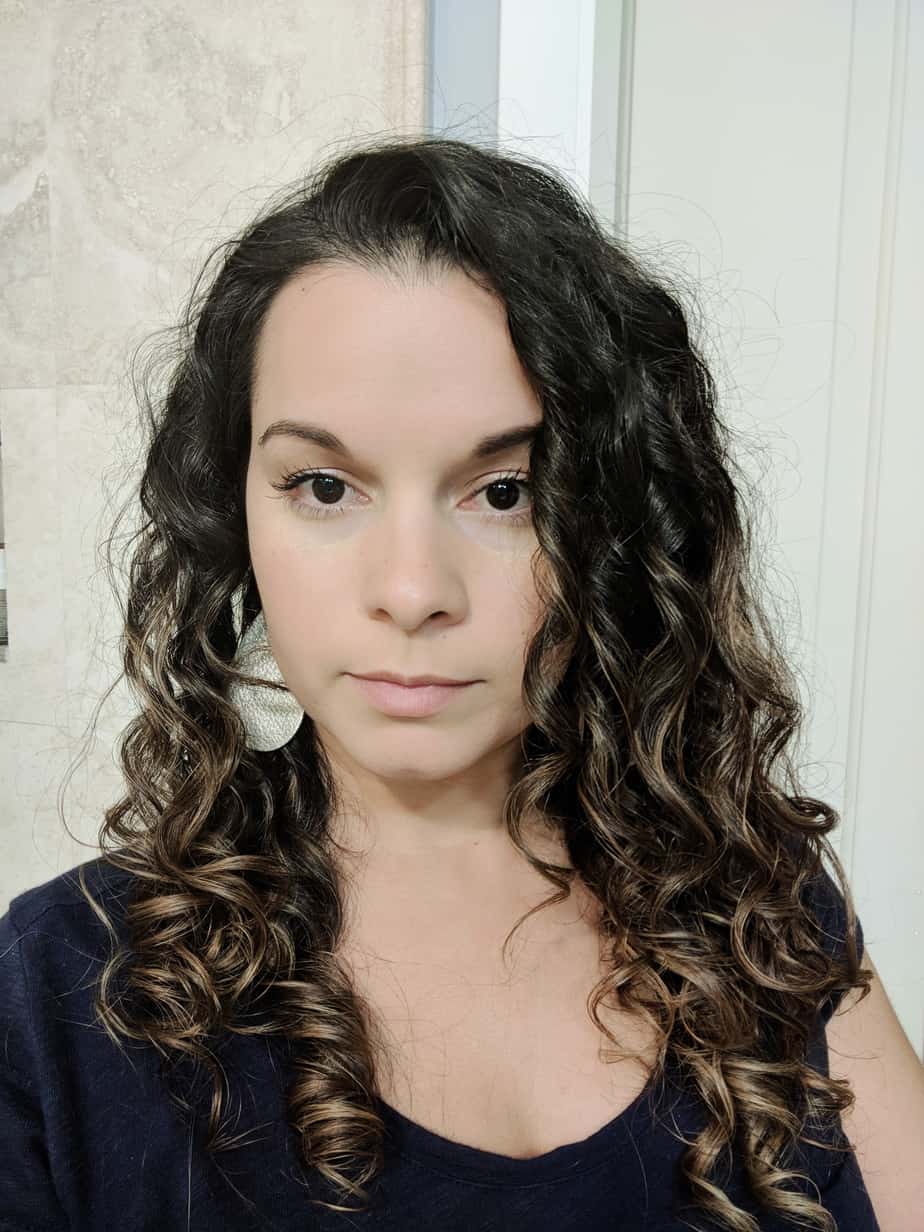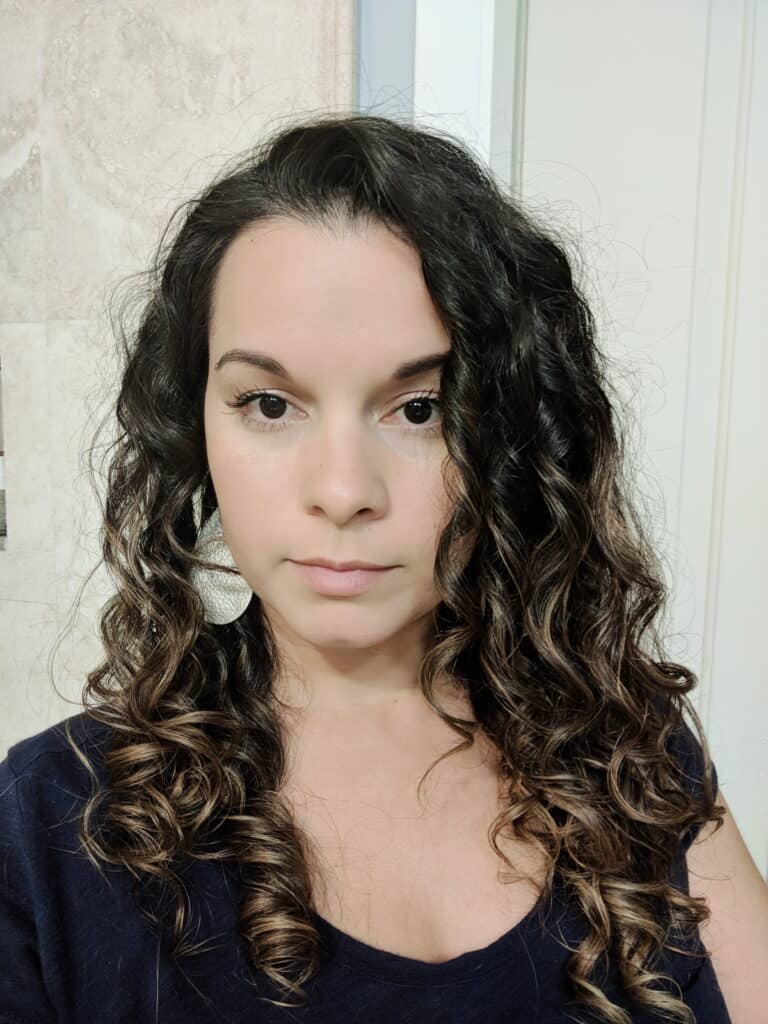 Final Thoughts On Bounce Curl
Even though 2 out of the 3 products I tried didn't work out for me, I still think they are great products and an overall great line. The ingredients are curly girl approved and more natural than other popular brands. I see many other curly-haired friends who have amazing results with their whole line.
This is a lesson that not every product or brand will work for everyone. Even though some other people with my same hair type faired well with all the Bounce Curl products, that was not the case for me.
And I have seen that others who have tried the products I swear by have poor results on their own hair.
This whole curly girl journey is full of experimenting and lots of trial and error. And although I really stress that the application method is more important than the products, in some cases it is the product that is causing bad hair days.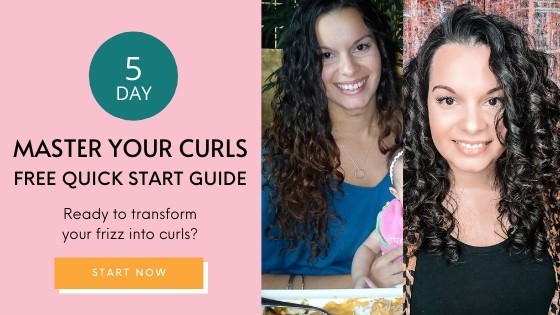 If you want help with embracing your naturally wavy or curly hair, you can join my FREE email course and download my FREE pdf guide, THE QUICK START GUIDE TO MASTERING YOUR CURLS, full of everything you need to know to get started and bring out your beautiful waves and curls.
You can also read my other popular posts on curly hair:
Want to remember this? Save Bounce Curl Review to your favorite Pinterest board!