Is Cantu Bad for Your Hair? An Overview of Cantu Products for Curly Hair
This post may contain affiliate links, and I will earn a commission if you purchase through these links. Please read the disclosure policy for more details.
Cantu is a popular brand of hair care products because of its affordability and ease of access. You can find Cantu hair products in most drug stores so many people have access to or have heard about these products, so they're usually one of the first brands people reach for when embracing their natural curls.
But I often see negative reviews on Cantu products and people wonder if they should Cantu hair products. In this post, we go over Cantu products for curly hair and answer the question "Is Cantu bad for your hair?" once and for all.
Is Cantu Bad for Your Hair?
In short, no, Cantu is not bad for your hair.
Cantu has gotten a bad rap because many people use these products on hair that does not fit the texture these products were designed for, or they don't use the products correctly. So basically, user error.
Cantu products are heavy and using heavy products on hair that needs lighter products is not good for your hair. Also, not removing buildup on a regular basis can lead to problems with your hair and scalp, such as hair loss.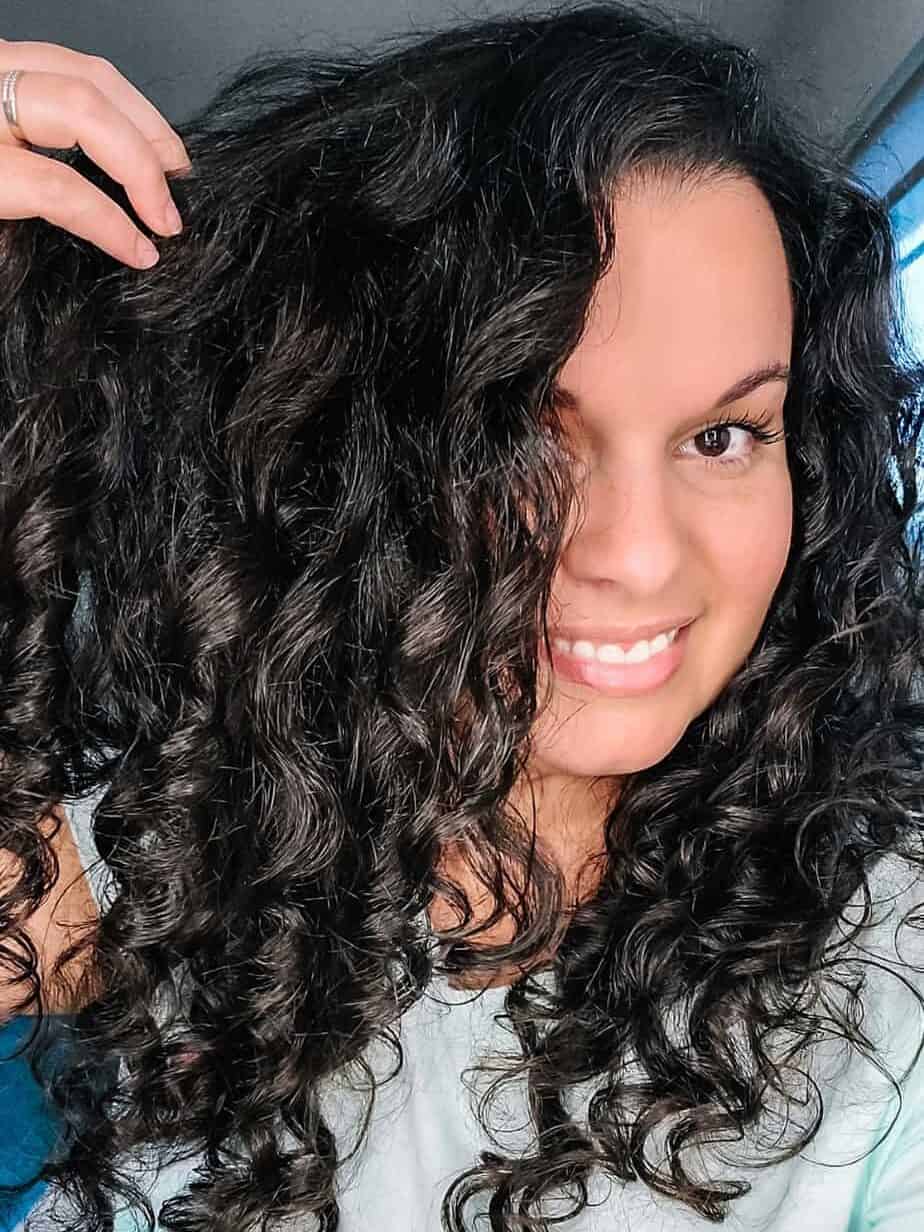 About Cantu Hair Products
Cantu has a wide range of products designed for natural hair. Most of their products are formulated around using shea butter and other natural oils which are popular in natural hair care. Cantu products focus on moisturizing and protecting textured hair, whether it's worn natural, straightened, or in a protective style.
Ingredients in Cantu Hair Products
If you look at the ingredients of the products you will see there is nothing that would cause concern as far as being "bad" for your hair or scalp.
Their products are full of natural ingredients like emollient oils and butters, moisturizing fatty alcohols, surfactants to cleanse the hair and scalp, herbal extracts, and essential oils. They also include some "chemical" ingredients such as fragrance, emulsifiers, and other synthetic ingredients that you would normally find in other hair products.
They even avoid using some of the most popular "free of" ingredients such as parabens, sulfates, and phthalates. Cantu is also cruelty-free.
The difference with this brand is their products are considered heavy. This is because they have so many emollient ingredients that are not lightweight. Some of these ingredients can build up over time if you're not cleansing properly.
If you're following the Curly Girl Method, then using Cantu products would lead to buildup over time because you're not using strong enough cleansers. After some time, this buildup leaves your hair dull, heavy, weighed down, and greasy and can even lead to breakage and fallout from clogged hair follicles in the scalp.
Some people would consider some of these ingredients to be "harmful chemicals" or "harmful ingredients", but that is very subjective. If you're picky about the ingredients you use, be sure to examine the ingredients label on each product.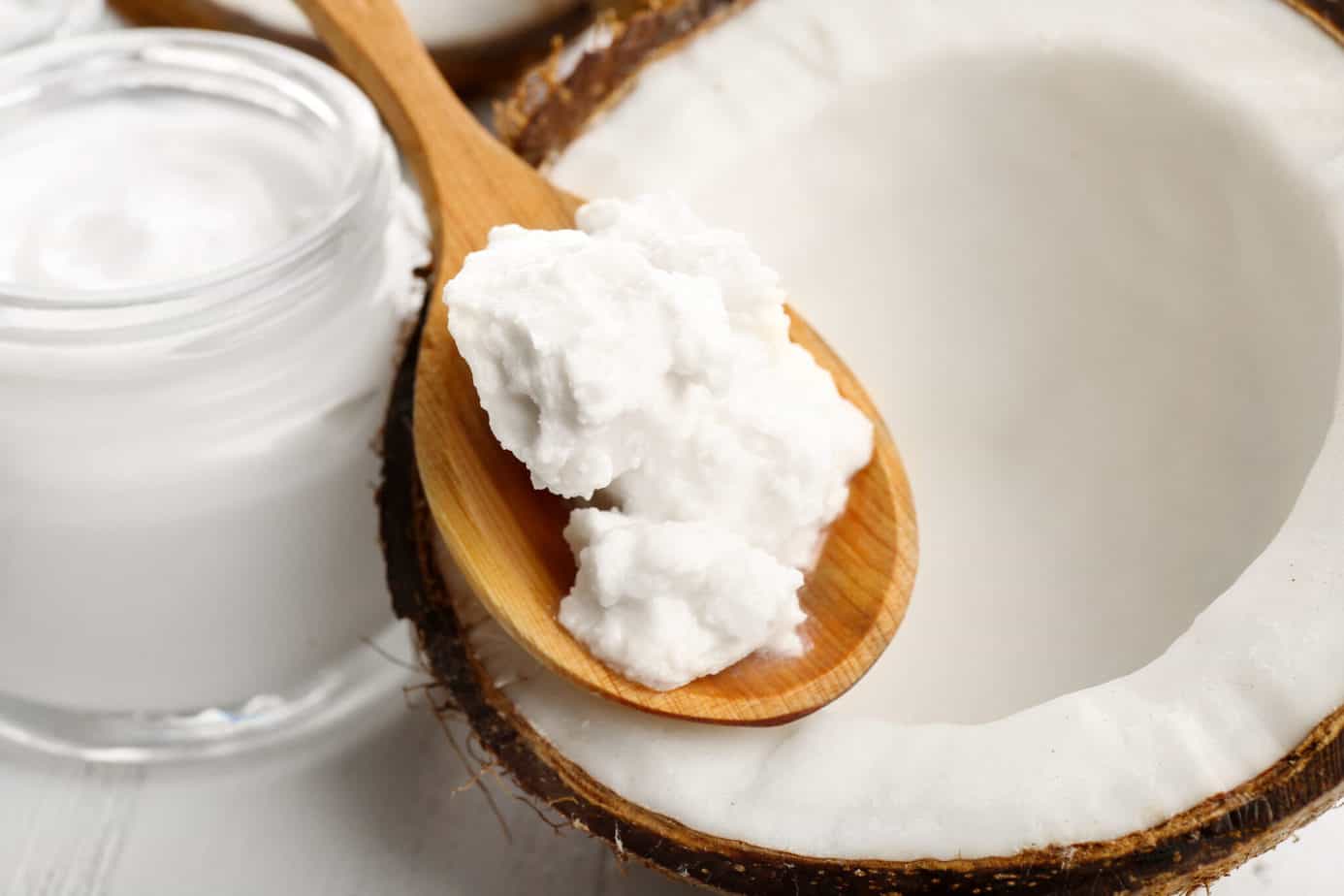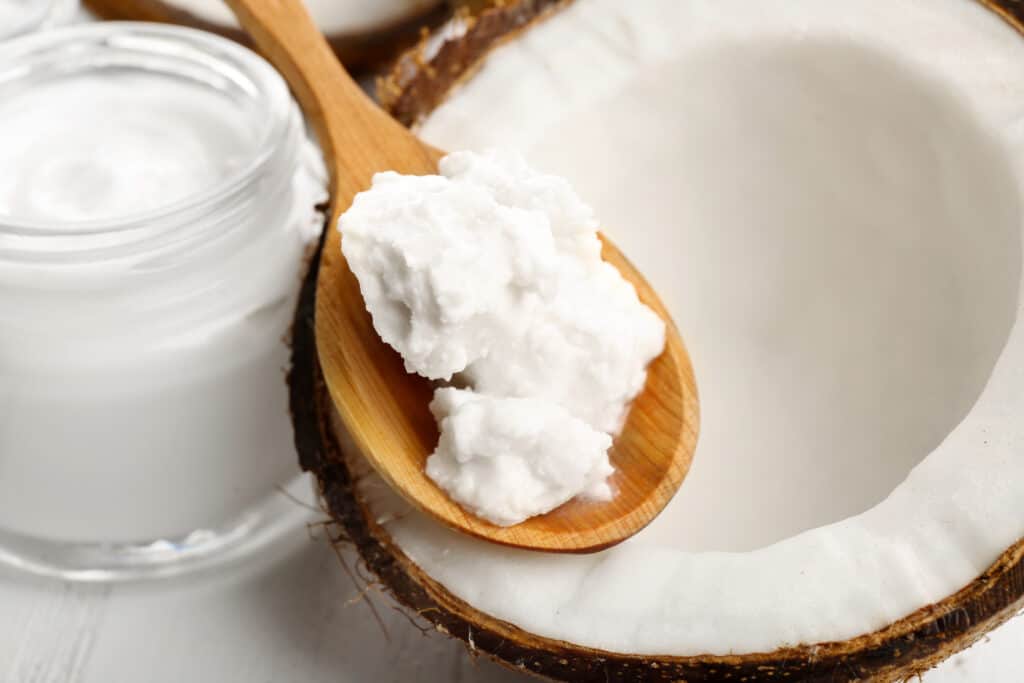 Emollients
Emollients include oils, butters, and waxes. Cantu uses a lot of pure shea butter and coconut oil in their range of products. They have a few different lines so the exact ingredients differ for each line.
Emollients are great for moisturizing, softening, adding shine, reducing frizz, and elongating curls. This is why you find emollients, especially natural oils, in so many curly hair products.
But, as I mentioned above, emollients can build up on the hair and need stronger cleansers to be removed.
Alcohol
Some Cantu products have alcohol in them, which is a popular reason people avoid this brand.
But it's important to differentiate drying alcohols from good, moisturizing alcohols.
Fatty alcohols are good and actually moisturize the hair. These include Cetyl alcohol, Cetearyl alcohol, Stearyl alcohol, and Lauryl alcohol.
Drying alcohols include Ethanol alcohol, Ethyl alcohol, Propanol alcohol, Alcohol denat, Isopropyl alcohol, Isopropanol alcohol, and Benzyl alcohol. Drying alcohols are used because they help products absorb into the hair, making the product more effective. Sometimes the alcohol is used to preserve another ingredient, such as an herbal extract, and the amount in the finished product is almost negligible.
While it is true that Alcohol Denat is a drying alcohol, you don't always need to avoid it. It's important to look at the full formulation and consider your hair type first.
If the product contains Alcohol Denat towards the bottom of the ingredients list, then this will not have any effect on your hair. If the product has lots of emollients, like coconut oil or shea butter, then you don't need to worry much about the alcohol.
The only time it would concern me is if it was one of the first few ingredients. In that case, the concentration is high enough to dry out your hair.
Petrolatum
Petrolatum, or mineral oil, is a thick, sticky oil used in many beauty products for its softening and moisturizing qualities.
Because it's so thick and sticky and is not water-soluble, it can be difficult to remove, especially if you're just cowashing and not clarifying. This can become a problem if used incorrectly long term.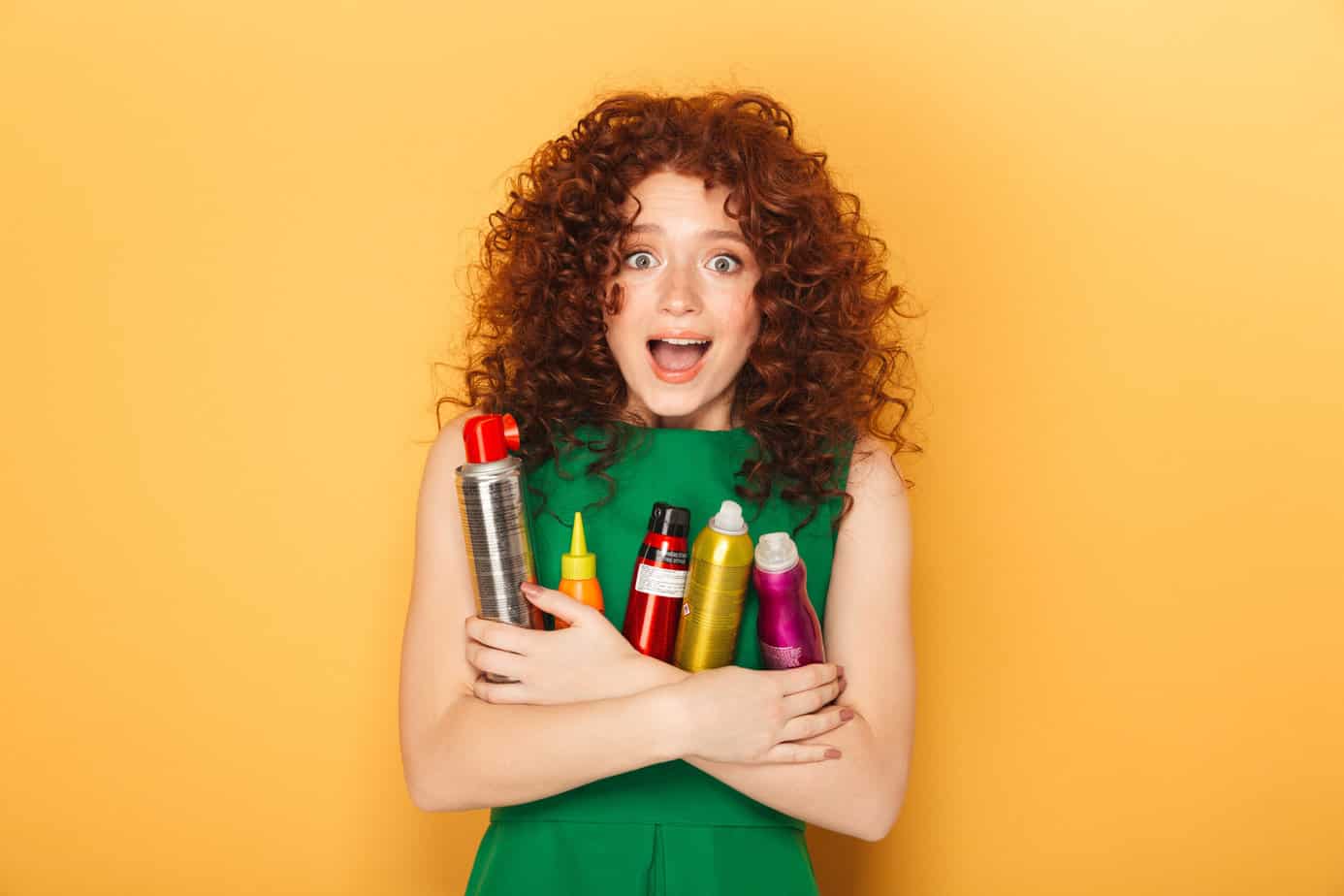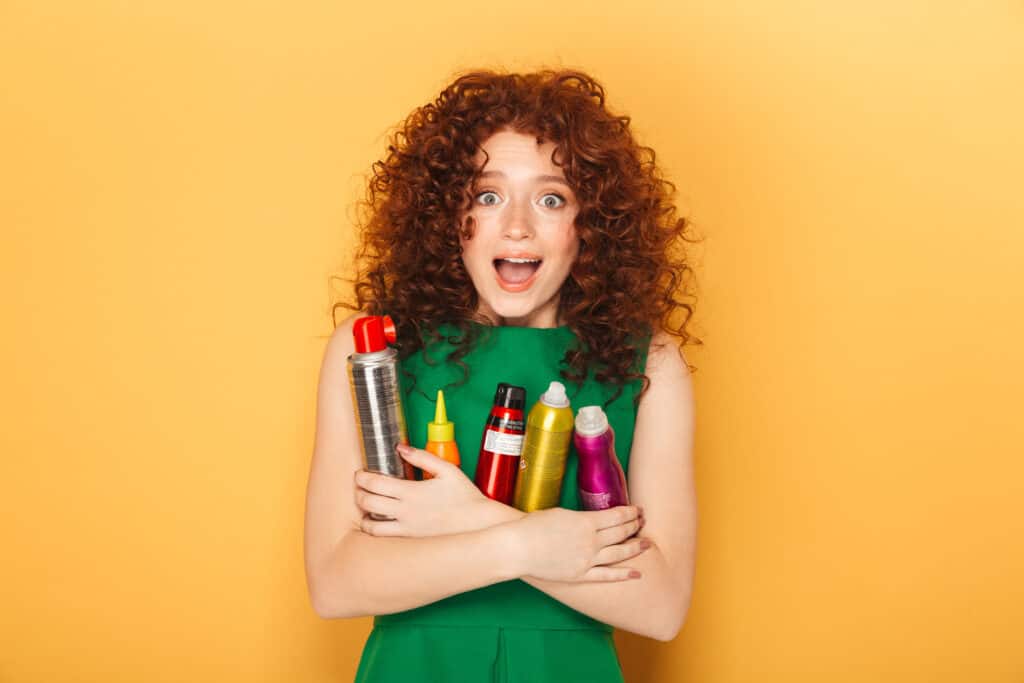 Is Cantu Curly Girl Approved?
A few of Cantu's products are not curly girl approved but most of them are. This is because some of their products contain waxes, mineral oil, or drying alcohols.
If you're not sure, pop the Cantu product into curlscan.com to check if it's curly girl approved.
What Hair Type Would These Products Work For?
Cantu products are made for specific hair types so it's important to know your hair texture and type before choosing these products.
Cantu products are designed for textured hair. This includes wavy hair, curly hair, coily hair, kinky hair, and relaxed hair.
But it doesn't end there. Just because you have natural curls doesn't mean these products are a good fit.
If you have very fine, thin hair or hair that isn't dry, then these products would be too moisturizing for your hair and would weigh it down.
On the other hand, dry, thick curly hair would love the moisture in these products.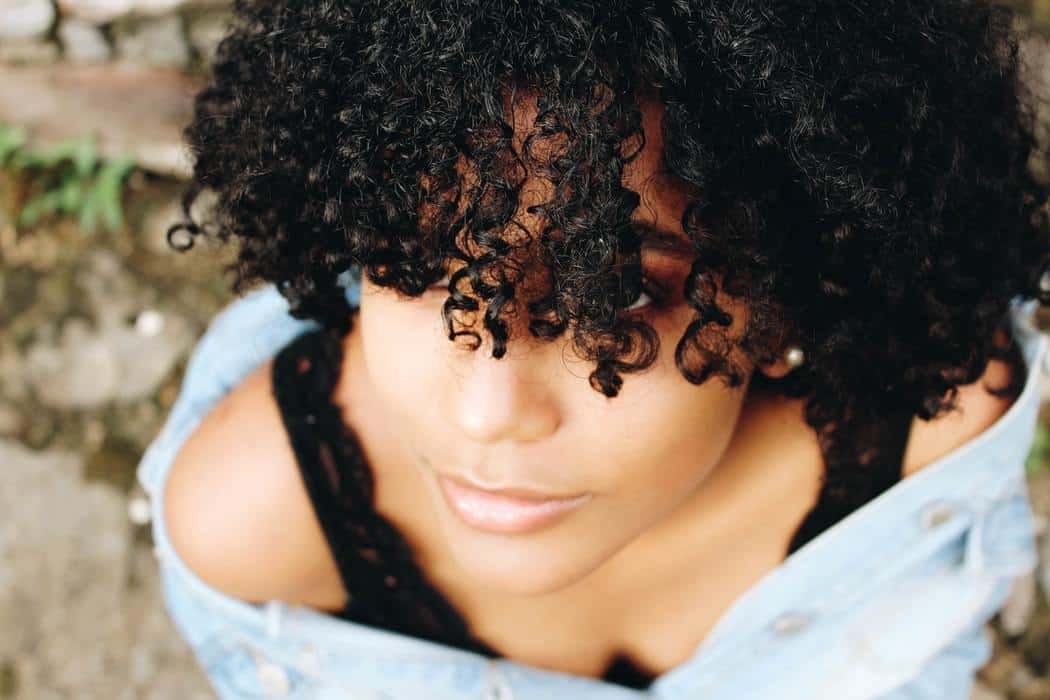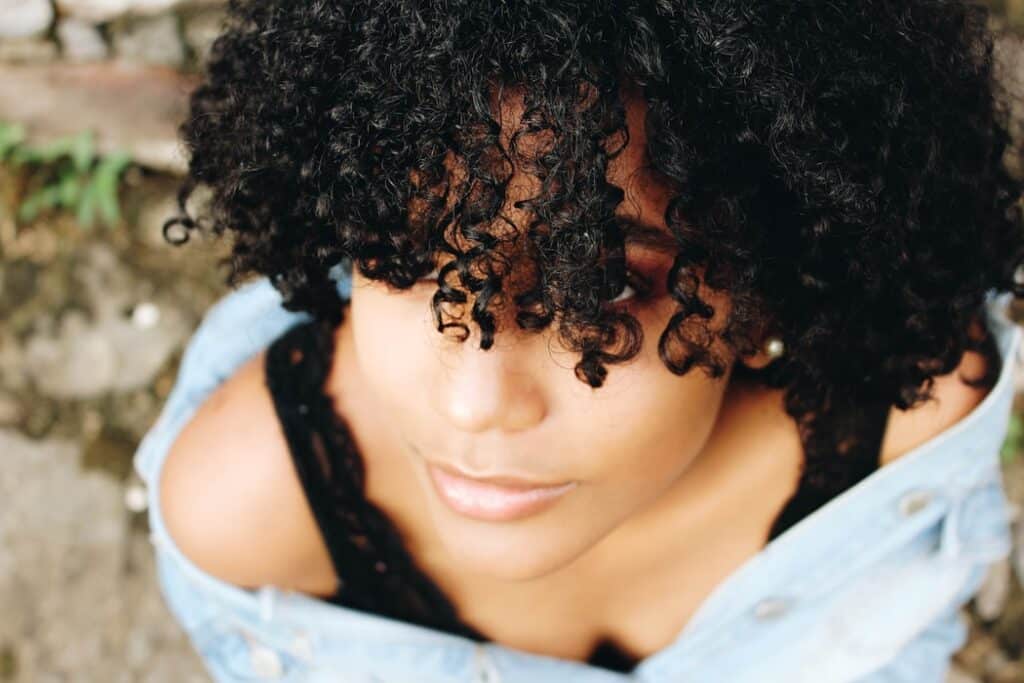 Low porosity types may also struggle with most of Cantu's products. Low porosity hair gets buildup very easily and needs products that don't sit on the hair and suffocate it.
And although their website mentions curl patterns as a way to choose products, I do not recommend that. Curl pattern has nothing to do with how much moisture, hold, protein, and other ingredients your hair needs.
Also, reading the customer reviews on each product will help you decide if the product is right for you. You see patterns in the complaints which helps pinpoint qualities of the product that may or may not be a good fit for you.
Popular Cantu Hair Products
Cantu has a wide range of products across several lines. I want to highlight a few of their more popular products to help you decide on which to use.
Curl Activator
The Cantu Curl Activator is one of their most popular products. This is a moisturizing curl cream that smoothes, defines, and adds shine while enhancing your curls for a little more spring. This is one of their lighter products, though it's still not one I would recommend if you really need lightweight products.
We earn a commission if you make a purchase, at no additional cost to you.
Coconut Curling Cream
The Cantu Coconut Curling Cream is another well known curl cream from Cantu that adds moisture, defines curls, and reduces frizz. It's a little heavy but great for dry, textured, and frizzy hair.
We earn a commission if you make a purchase, at no additional cost to you.
Cleansing Cream Shampoo
This sulfate-free shampoo is one of their stronger shampoos and would be considered a lightly clarifying shampoo due to the olefin sulfonate. It's a nice lathering shampoo that doesn't dry out your hair. I recommend using this regularly to prevent buildup from Cantu styling products.
We earn a commission if you make a purchase, at no additional cost to you.
Hydrating Cream Conditioner
The Cantu Hydrating Cream Conditioner is extra moisturizing and provides lots of slip for easier detangling. Lots of people with thick and coarse hair love this conditioner.
Leave-in Conditioning Cream
The Cantu Leave-in Conditioning Cream is a thick leave-in conditioner that prevents split ends, conditions hair, and adds shine.
We earn a commission if you make a purchase, at no additional cost to you.
Hydrating Leave-in Conditioning Mist
The Cantu Leave-in Conditioning Mist is a lighter leave-in perfect for those who need more lightweight products. It comes in a spray bottle so you know it's a thinner consistency than their other cream leave-ins. It helps soften, detangle, moisturize, and add shine.
Twist & Lock Gel
The Cantu Twist & Lock Gel is a creamy gel that locks in your style. This is a more moisturizing gel making it a great option for dry hair. I always recommend you finish off your style with a gel to hold it for a few days, and this is a good gel to layer over cream.
We earn a commission if you make a purchase, at no additional cost to you.
Comeback Curl Next Day Curl Revitalizer
The Cantu Curl Next Day Curl Revitalizer is a refreshing spray you can use on next day curls to moisturize, redefine, and minimize frizz. I recommend spraying it into your hands, emulsifying it, then smoothing over damp hair for best results. The spray shoots out in a stream so spraying directly on your hair leads to uneven coverage.
We earn a commission if you make a purchase, at no additional cost to you.
Tips For Making Cantu Work
If you decide on using Cantu hair products, make sure to follow these tips for success.
Clarify with a truly clarifying shampoo about once a month.
Don't layer too many products or reapply products every day in between washes. This can lead to buildup and heaviness.
Choose the products and lines that work for your hair type. Read the descriptions thoroughly and check the ingredients for confirmation.
Do I recommend Cantu hair products?
Generally, no, I do not recommend Cantu hair products. This is because I have found their products to be too heavy for a lot of my clients and they struggled with their hair when using Cantu products. Their products seem to cause buildup issues more than other brands, and even natural hair types struggle with them.
I prefer to recommend other lines that work better on more hair types. These include TWIST, Giovanni, MopTop, Jessicurl, EVOLVh, TreLuxe, and a few others. You can find out more about the products I recommend below:
I also recommend you read the post on choosing products based on your hair type to really help you home in on what to look for. Using the right products for your hair really makes a big difference.
Bottom Line
Cantu is a good option for anyone with textured dry hair as long as you're using a clarifying shampoo on a regular basis and you choose products based on your hair's needs. Everyone's hair care routine will depend on their unique needs, so be sure you understand what to look for in your hair products.