Twist Hair Products Review & Routine For Fine Curly Hair
This post may contain affiliate links, and I will earn a commission if you purchase through these links. Please read the disclosure policy for more details.
Twist is a new haircare line by Ouidad that bases its products on moisture levels. This means that there is actually something for every curl type, which is not common as lightweight moisture is usually not even on the radar of curly hair care companies. In this post, I review the Essential Moisture line from Twist and share my simple 3 product routine for defined curls that last.
*Disclaimer – All products were gifted by Twist. I tested these products for over 2 months before sharing my experience and recommendations in this post.
Twist Essential Moisture Line
Twist offers 3 product lines: Essential Moisture, Extra Moisture, and Ultimate Moisture. Since my hair is always struggling with too much moisture, I went with the Essential Moisture line which is the most lightweight. This line is described as providing "weightless moisture that keeps curls hydrated". I did take their Hair Quiz and was recommended this line based on my results as well.
The Essential Moisture Line contains a shampoo, conditioner, primer/leave-in, gel, and refreshing spray. I decided to keep things super simple and only use 3 products: shampoo, conditioner, and gel. This is what works best for my hair and I put simplicity and quickness above having "perfect hair", which doesn't exist anyway.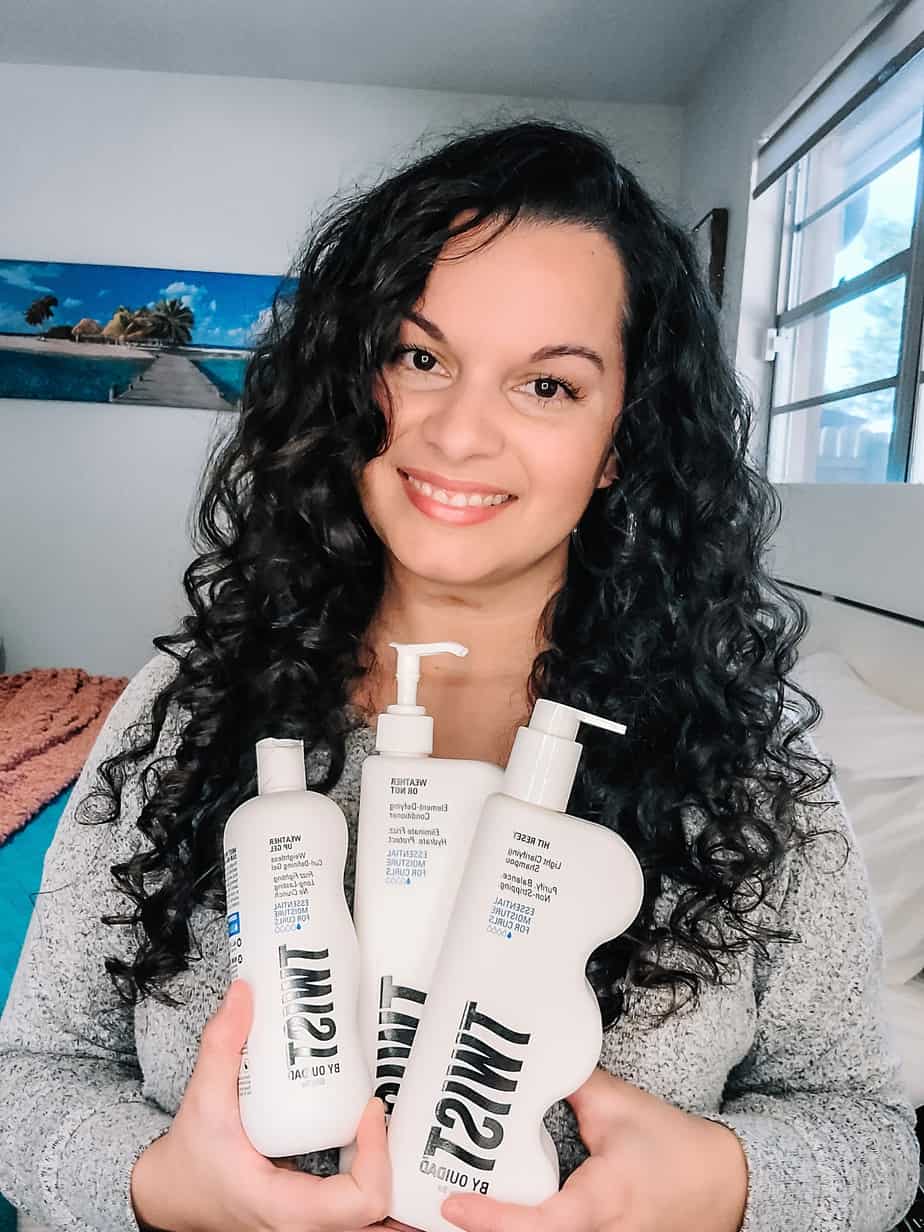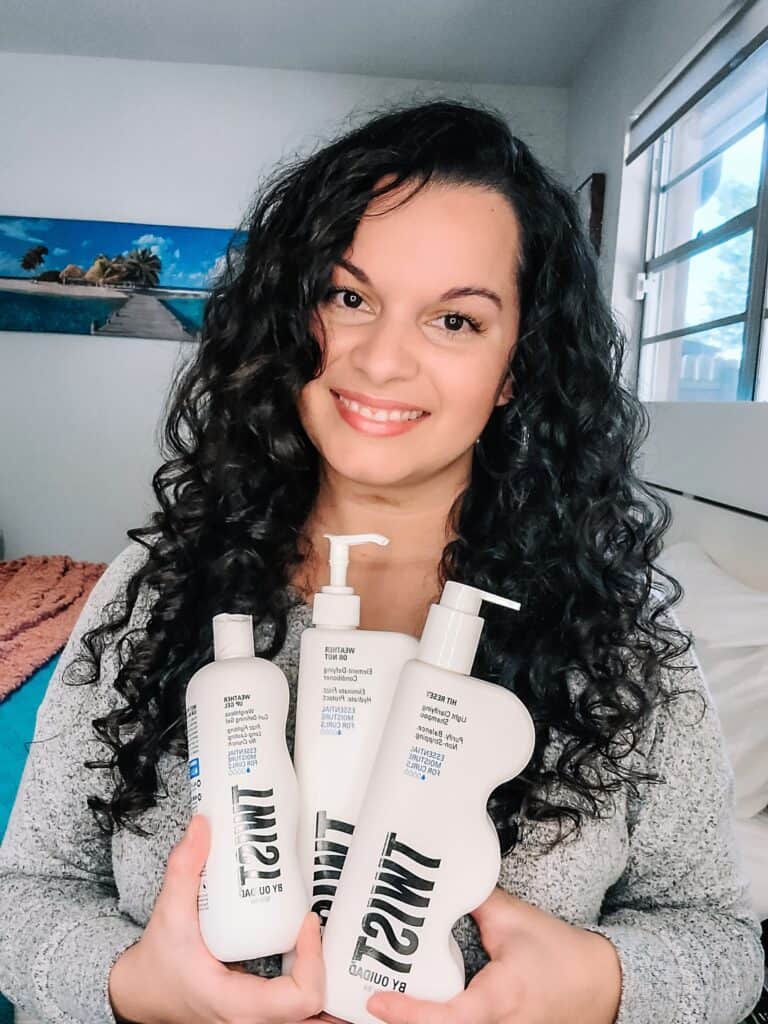 Are Twist products clean or "non-toxic"?
Looking at these 3 products, the only negative is the fragrance. It isn't very strong though so it's better than even other "clean" curly brands. Their whole line is free of mineral oil, petrolatum, parabens, phthalates, harsh sulfates, and insoluble silicones. So overall they're one of the best cleaner options you can find in drugstores, and they're pretty affordable.
Are Twist Products CGM Friendly?
Some Twist products are curly girl approved and some are not. I suggest you scan the ingredients or pop them into a website like isitcg.com to check each product if you're concerned about this.
Twist Shampoo – Hit Reset Light Clarifying Shampoo
I chose the Hit Reset shampoo because my hair loves to be clarified, and since this said it was light I figured I could use it regularly. I find it to be a light to medium clarifier and doesn't dry out my hair. It lathers up nicely and overall does a good job cleaning my hair.
This shampoo contains a light sulfate along with other light cleansing agents, hydrolyzed rice protein for strength and moisture retention, panthenol to strengthen the cuticle and add shine, and a mix of humectants, emollients, and other conditioning agents for lightweight moisture.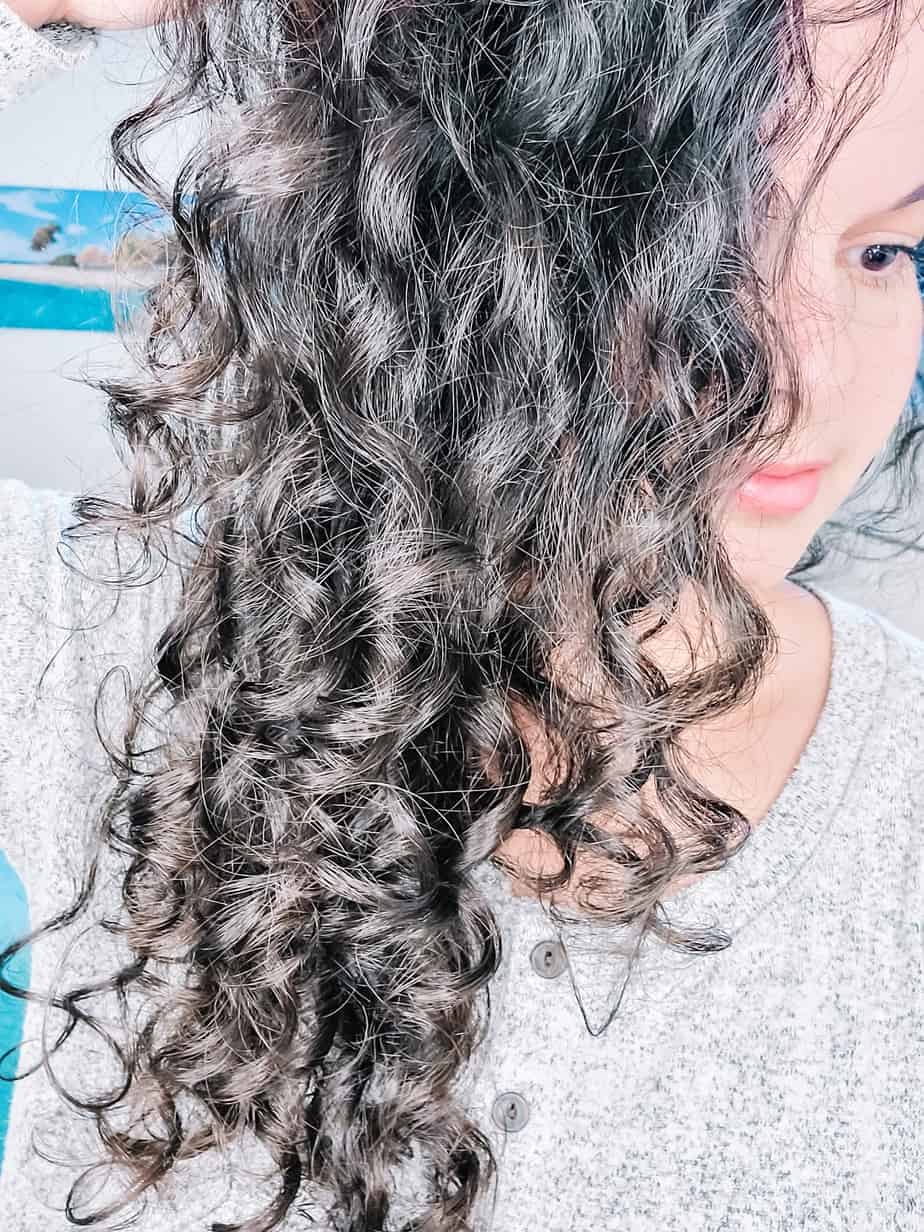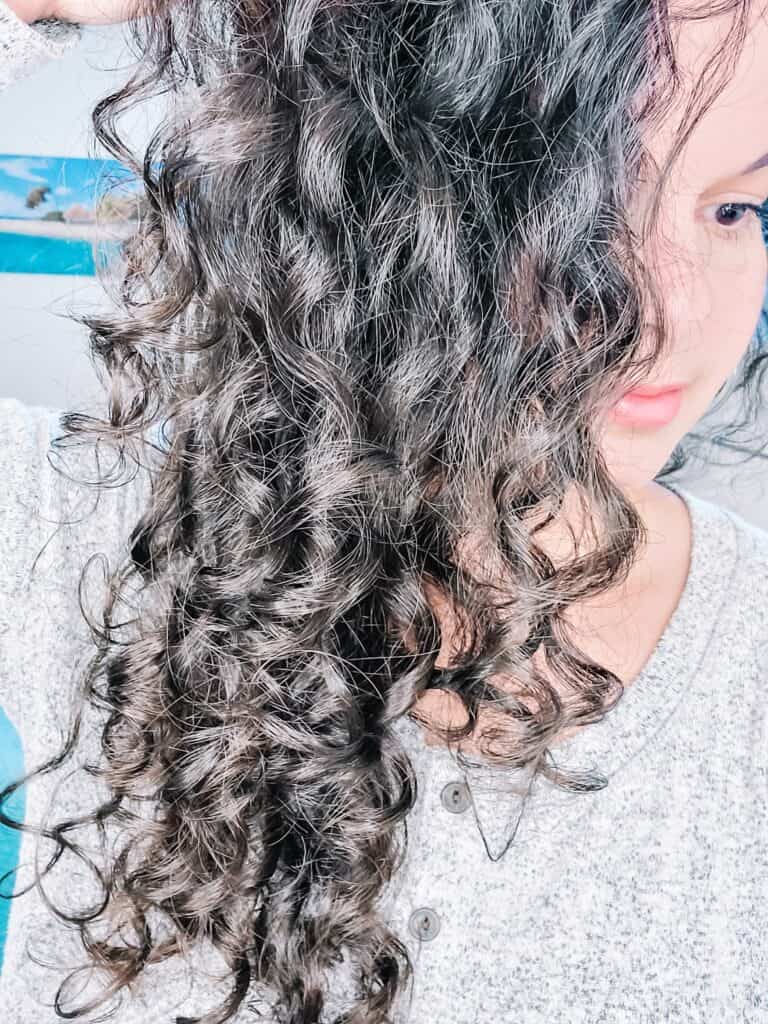 Twist Conditioner – Weather Or Not Element Defying Conditioner
The Weather Or Not conditioner sounded perfect for my hair. A lightweight conditioner that's formulated to withstand the elements of weather is just what my hair needs. Florida is humid almost year round and most of my problems with hair products come from the fact that I do not need anywhere near as much moisture as others, but I do need protection against humidity and it needs to be lightweight.
This conditioner definitely delivers on that promise. It's light but still moisturizes and softens. I don't need a lot, which I was surprised by because usually I need to use more product with more affordable lines like this one.
The conditioner contains a mix of humectants, fatty alcohols, and oils for lightweight moisture, hydrolyzed vegetable protein and hydrolyzed quinoa towards the bottom of the list meaning it doesn't have a lot but provides some protein for strength and moisture, and a few polymers to help fight humidity and smooth the hair.
It does contain Isohexadecane which is a wax that is not curly girl approved. However, isohexadecane is slightly soluble in water, and completely soluble with the shampoo in this line so buildup is not a concern.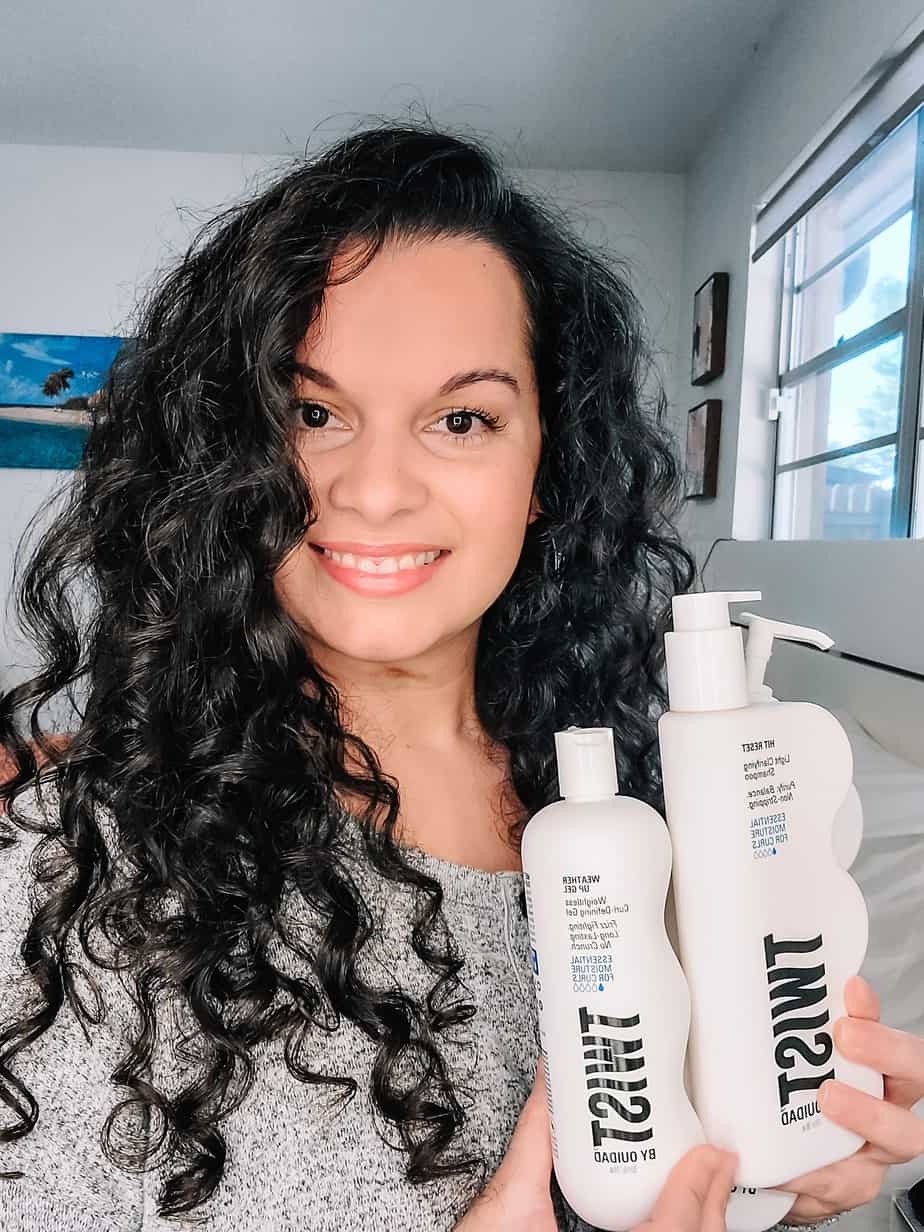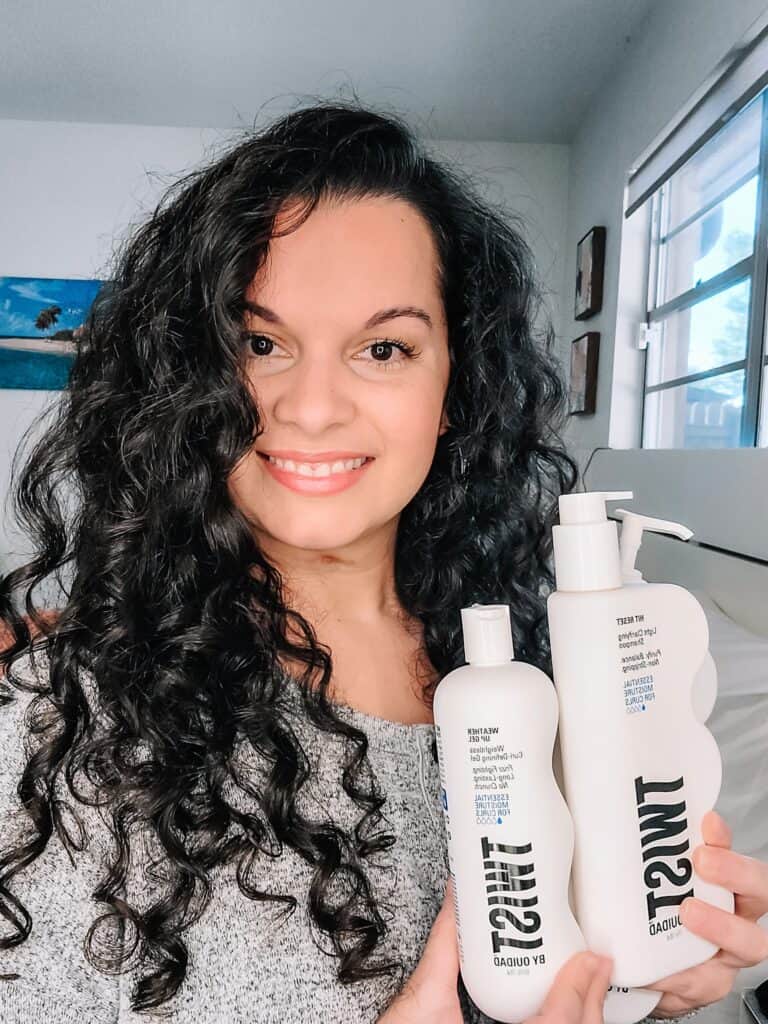 Top Pick
We earn a commission if you make a purchase, at no additional cost to you.
Twist Gel – Weather Up Gel Weightless Curl Defining Gel
The Weather Up Gel is as close to a dupe of the Ouidad Advanced Climate Control Gel as I have come across.
This gel defines and blocks humidity as promised, almost as good as the Ouidad Advanced Climate Control Stronger Hold – almost! I find the Weather Up Gel is less moisturizing than the Ouidad gel so I recommend you layer their leave-in under if your hair tends to get dry with gel or is dry in general.
My hair lasted 3 days with this gel which is the usual amount of time it lasts with good products on a good wash day. I did not have to refresh at all. My ends did feel dry by day 3, but adding a little watered down leave-in is a quick fix for that.
This gel contains hydrolyzed wheat protein for strength and moisture, polyquats for hold and humidity resistance, and argan oil for elasticity. It also contains hydroxyethylcellulose which can cause flash drying for some. Extra leave-in is usually the fix for that problem. My hair was fine without any leave-in.
I know I will get people asking about how this gel can be good for humidity if it contains glycerin, so let me explain. Glycerin is only a problem if it's one of the first few ingredients AND there aren't any anti-humidity ingredients in the formulation. This gel has glycerin halfway down the list (not much) and the first few ingredients are anti-humidity and hold ingredients so the glycerin is of no concern. Glycerin is in there because it adds lightweight moisture and curl enhancing properties.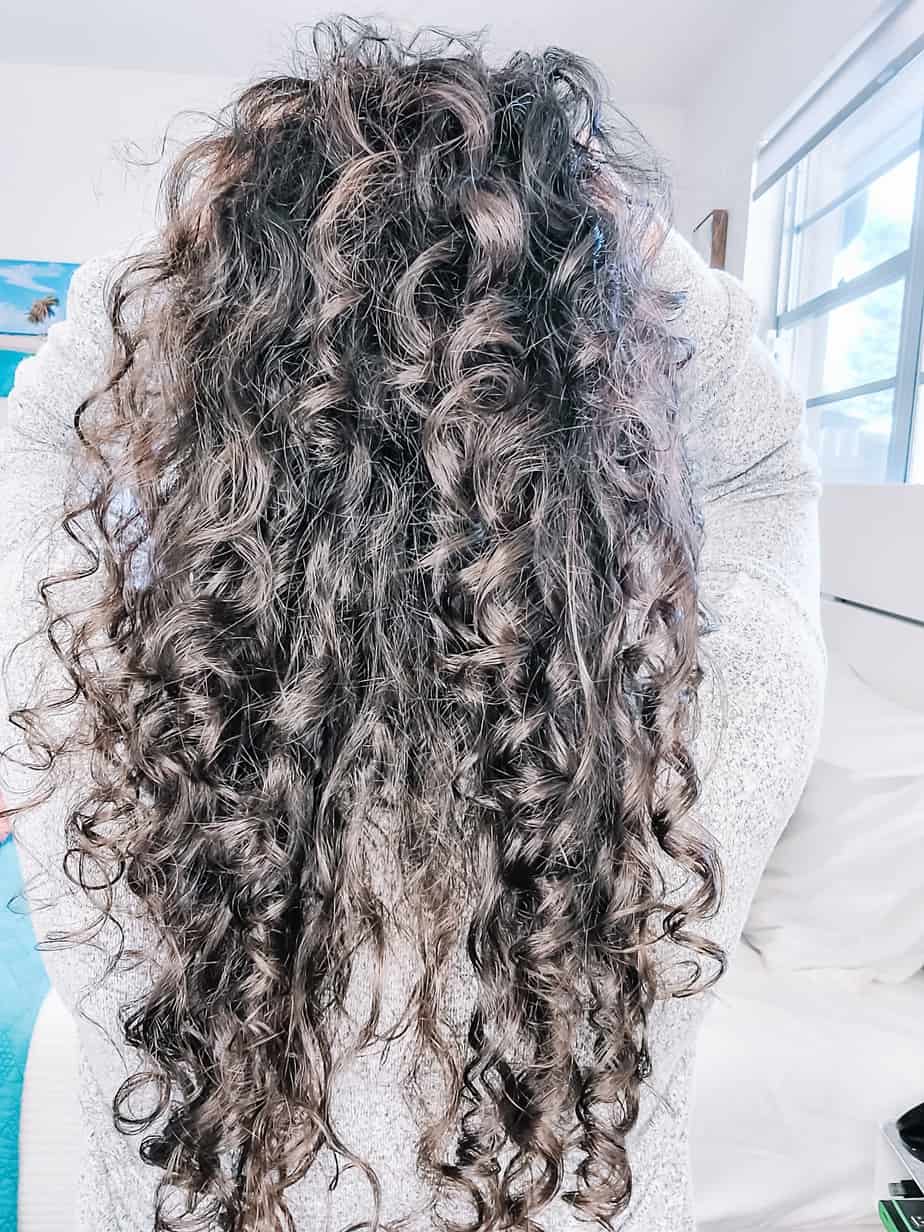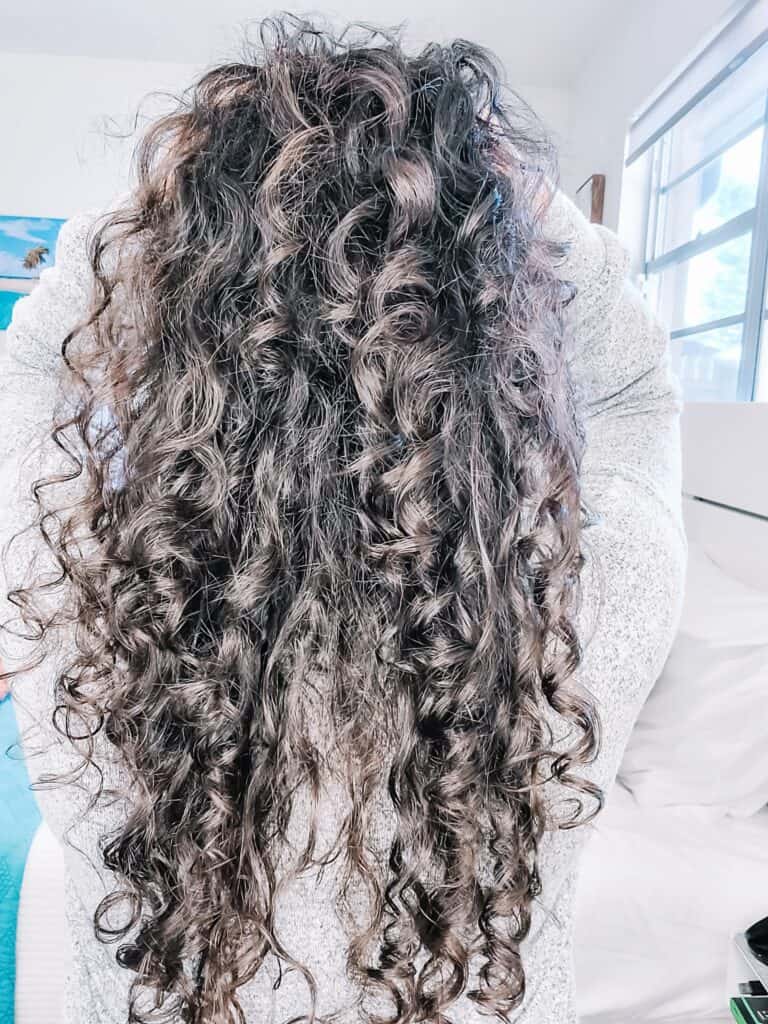 Twist Routine
Watch the video below to see my routine. Here are the steps:
Cleanse with the Hit Reset shampoo. Sometimes I need to use it twice.
Conditioner with Weather Or Not. I apply about a nickel sized amount to the length of my hair, let it sit for a few minutes, splash some water on it, scrunch a few times, then dinger detangle.
Flip my head over and apply a dime size amount of Weather Up Gel. I rake it in making sure not to get any near my scalp. I add a pea sized amount to my hands and scrunch all over.
Microplop with my Tee-Owel hair towel until it's not dripping.
Wait 10 minutes then diffuse until dry.
Final Thoughts on Twist Hair Products
I was pleasantly surprised at how well these Twist hair products did for my hair. It's so great to have an option for curls that need less moisture as there are very few drugstore options for my hair type. I loved how well the products worked and that my style lasted as long as usual. I think for the price point these products are a great value and deliver on their promises.
Please do me a favor and share this post to social media, as it helps me grow my audience and spread the word about our curly hair movement! And remember to subscribe to my YouTube Channel for more curly hair tips and product recommendations. Thanks!
---
If you want help with embracing your naturally wavy or curly hair, you can join my FREE email course and download my FREE pdf guide, THE QUICK START GUIDE TO MASTERING YOUR CURLS, full of everything you need to know to get started and bring out your beautiful waves and curls.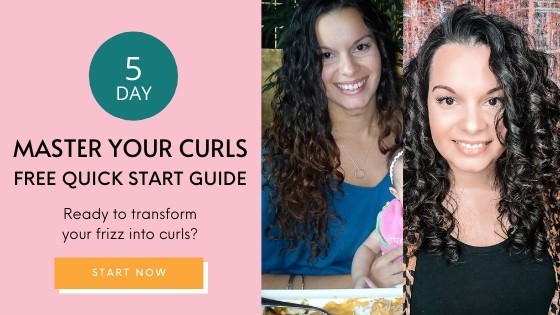 Want To Remember This? Save Twist Hair Products Review & Routine For Fine Curly Hair To Your Favorite Pinterest Board!