The Best Shampoos For Fine Curly Hair
This post may contain affiliate links, and I will earn a commission if you purchase through these links. Please read the disclosure policy for more details.
Are you looking for the best shampoo for fine curly hair? Fine curls have very different needs compared to other curl types (I learned that the hard way).
While most other types of curls crave lots of moisture, fine curly hair struggles with getting too much moisture from most products and gets weighed down and flat quickly.
The best shampoos for fine curly hair are lightweight to help keep your curls feeling light, clean, and full of volume.
Check out my tips on caring for fine curly hair and my routine for volume.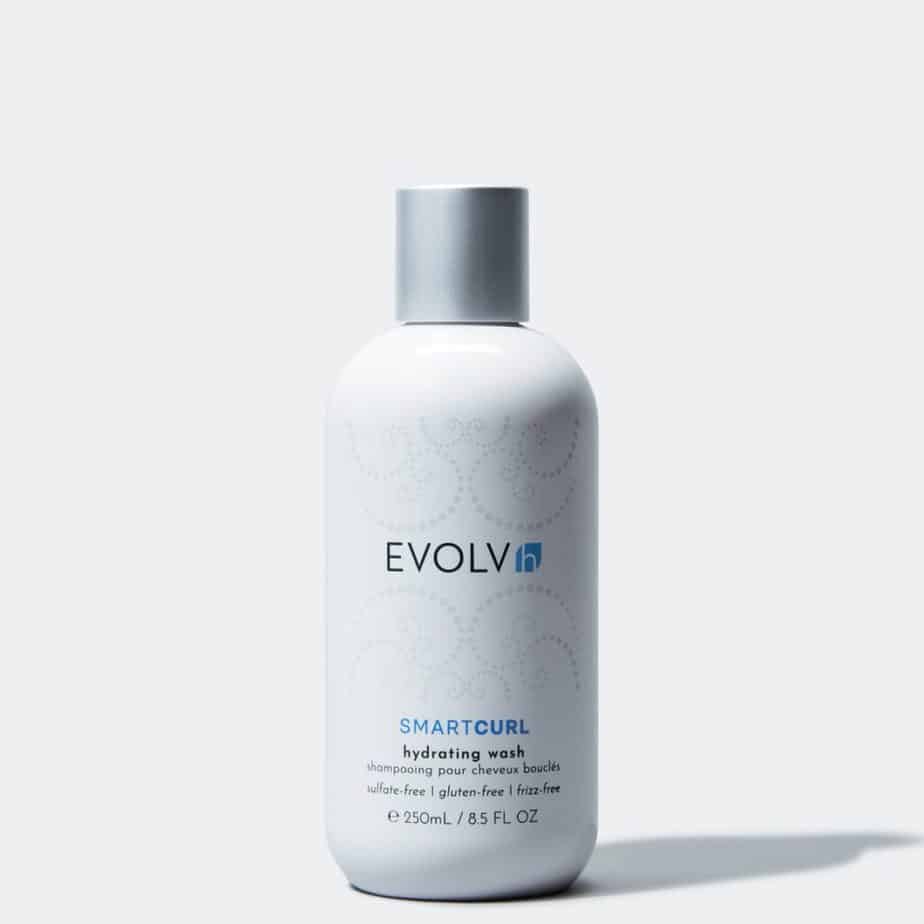 EVOLVh SmartCurl Shampoo
Starting off with my favorite because this should work well for most people with fine curly hair. The EVOLVh SmartCurl shampoo is very lightweight, has a nice light smell, lathers nicely, and is one of the cleanest shampoos out there.
It has amino acids, lots of botanical extracts and oils, and very light in moisture. All EVOLVh products are sulfate free, silicone free, paraben free, panthenol free, phthalate free, ethoxylate free, synthetic fragrance free, gluten free, and vegan.
This shampoo doesn't have much slip, so if you need that or really struggle with tangles from shampoo, then skip this option.
Use code HE15 to save at EVOLVh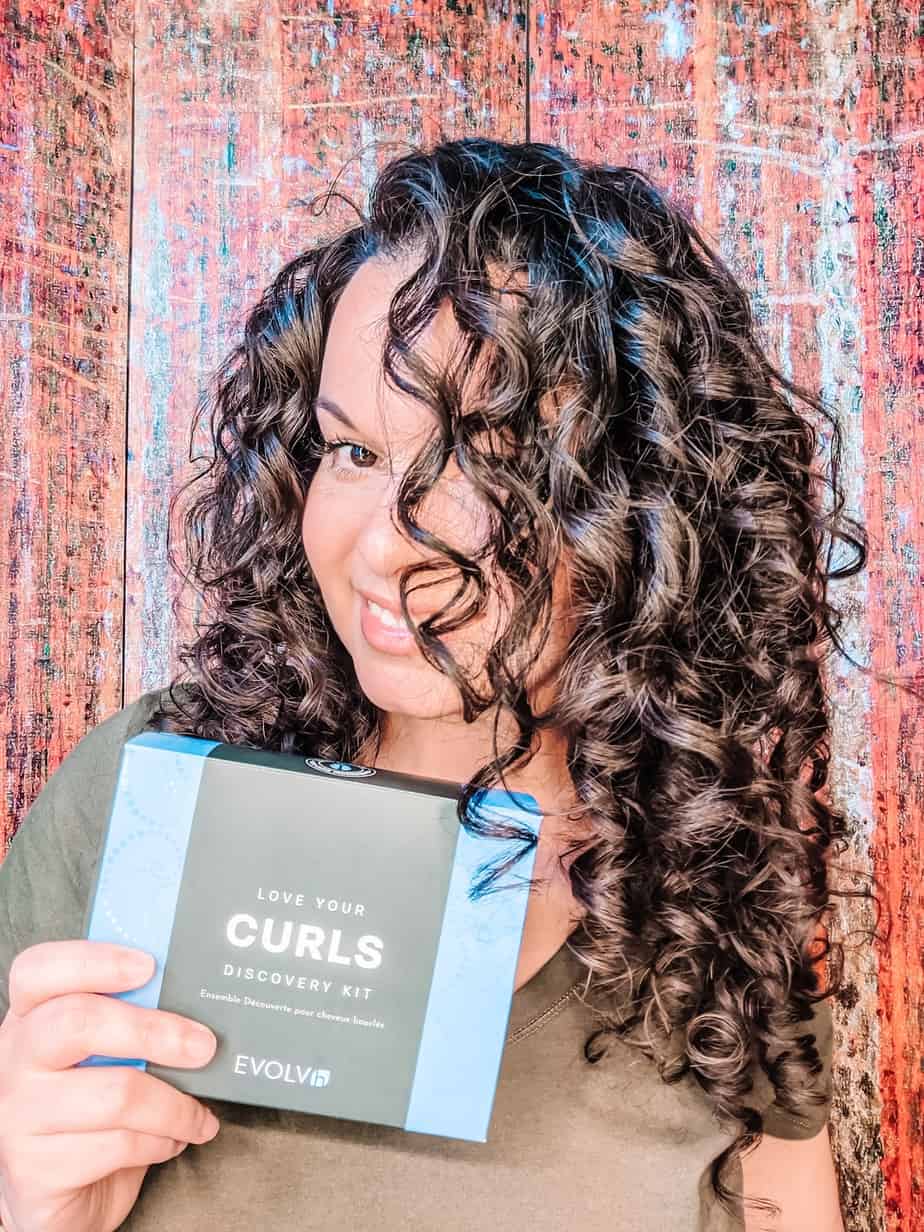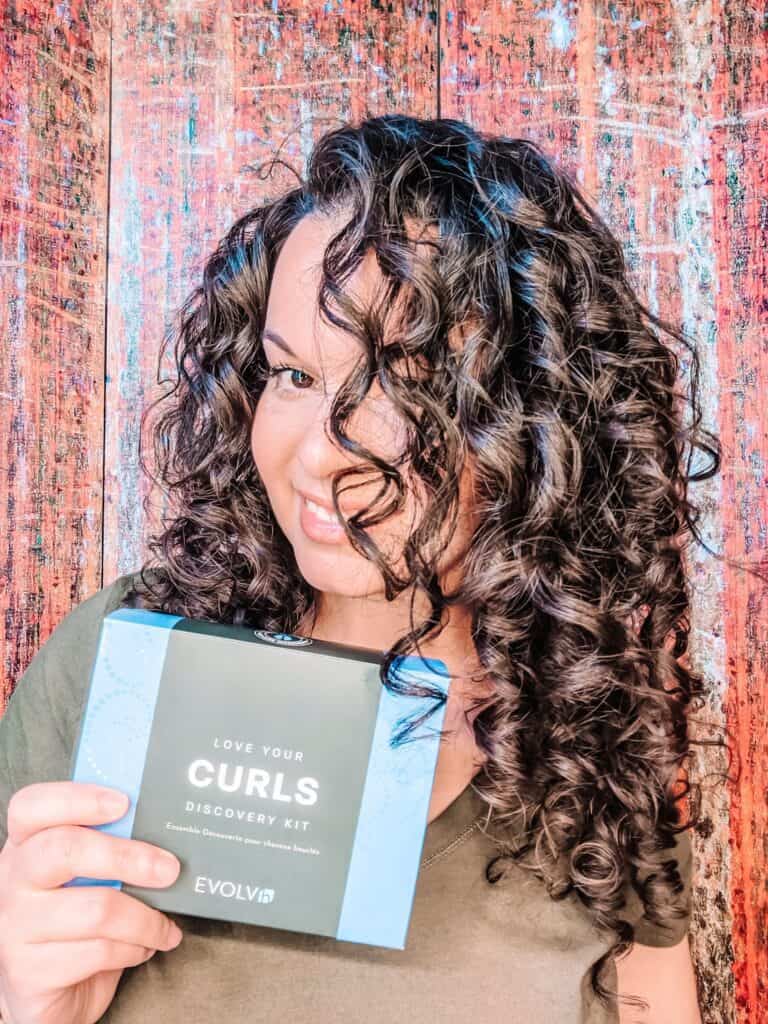 ---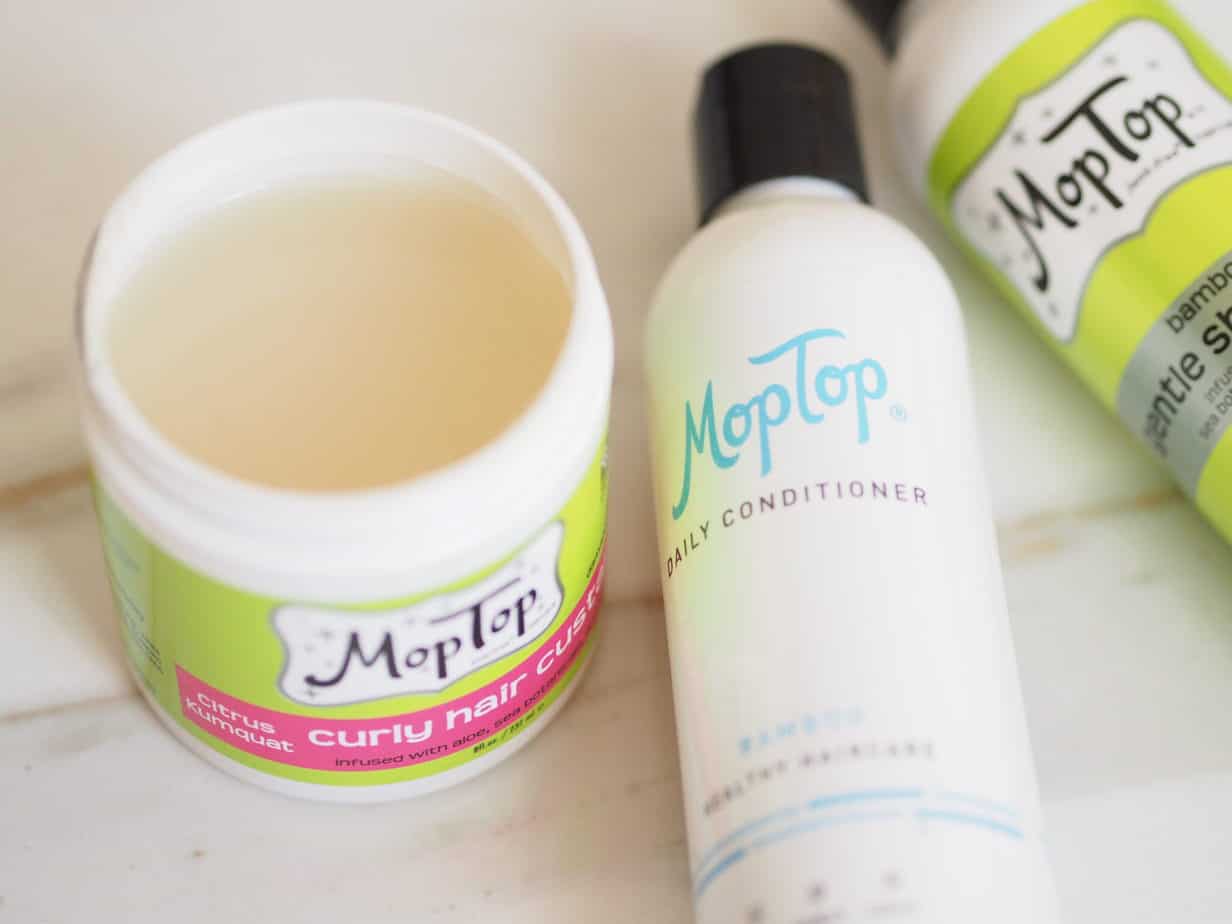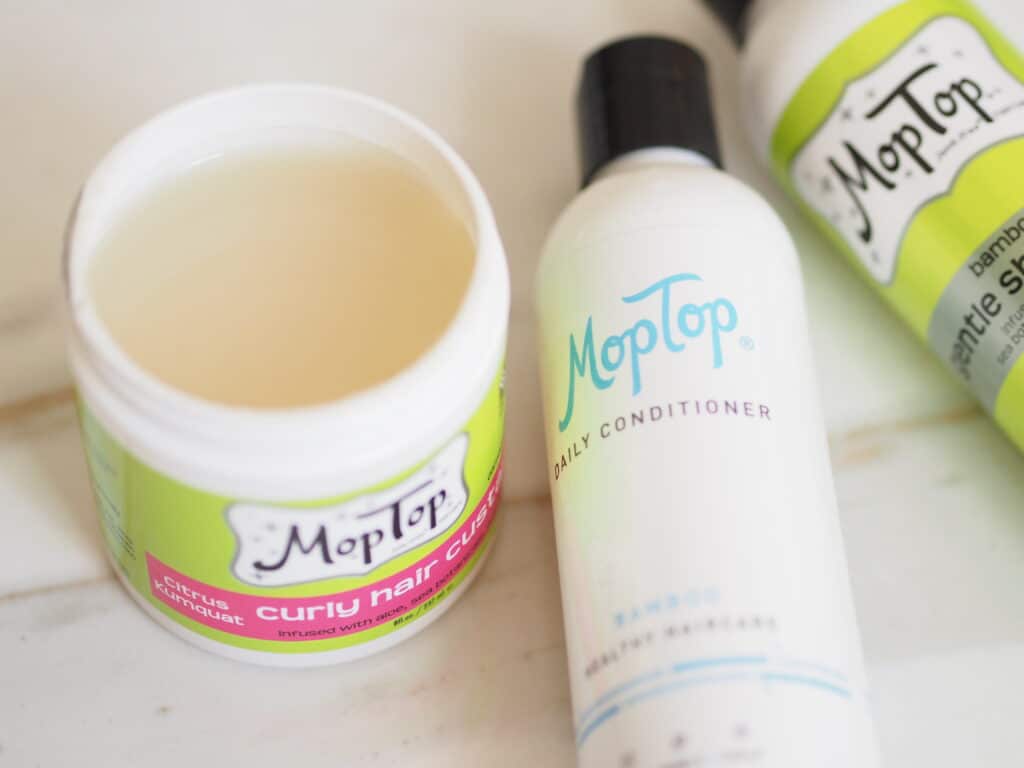 MopTop Gentle Shampoo
This shampoo is also specifically for curly hair. It's lightweight, doesn't lather too much (which can be helpful), and smells nice. This shampoo has protein to help strengthen fine curls, but is very gentle.
It does have olefin sulfonate, which if you're following the curly girl method makes this a clarifying shampoo. It is on the stronger side but still leaves fine curls soft and moisturized.
Use code HE10 to save at MopTop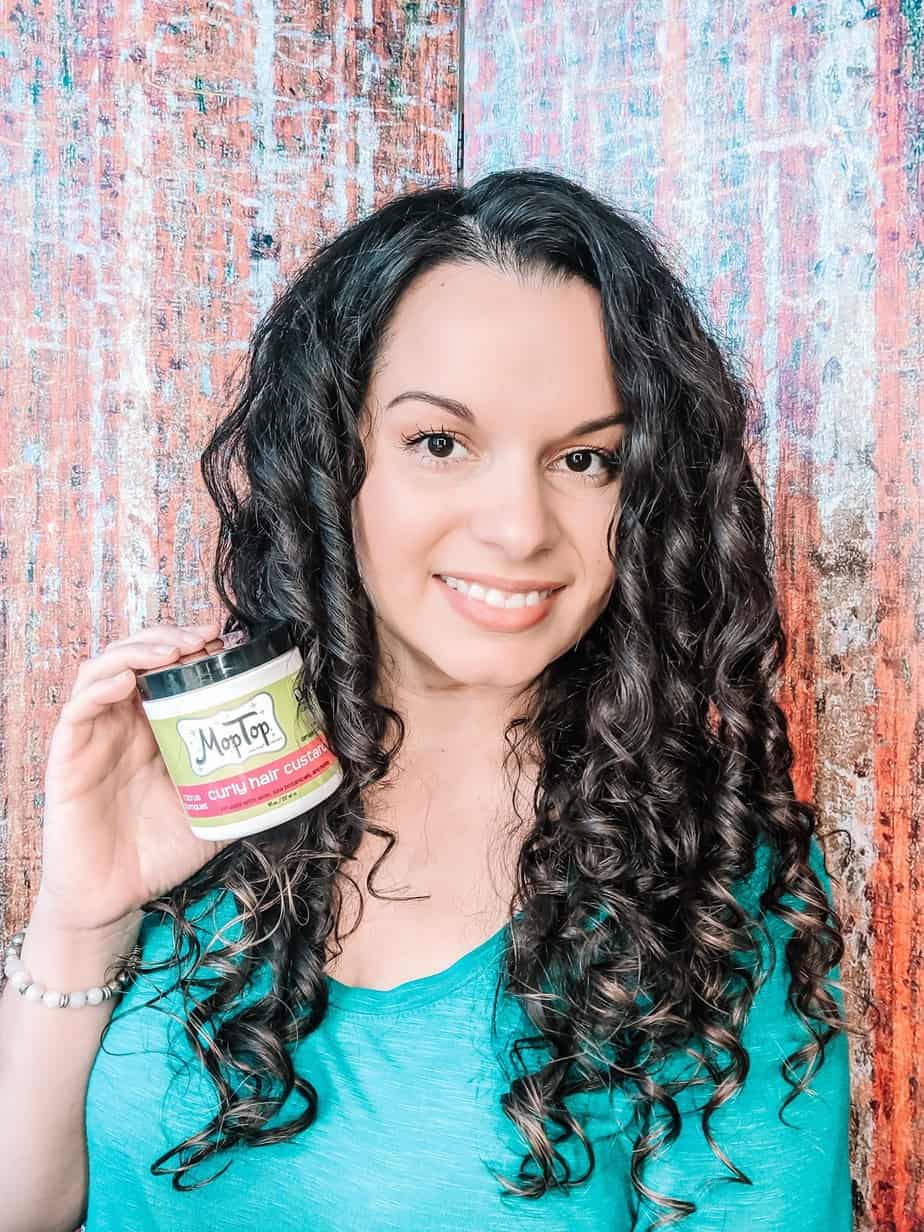 ---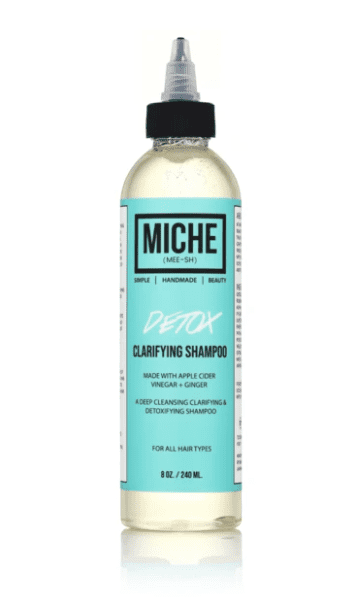 Miche Beauty Detox Shampoo
This is another clarifying shampoo. Along with ofelin sulfonate, it has apple cider vinegar which helps balance and soothe the scalp.
This shampoo has great slip, is moisturizing, lathers nice, does not strip hair, but still cleanses hair of buildup. This shampoo also contains essential oils like lavender which are great for fine curls (lav
It's free of silicones, drying alcohols, sulfates, parabens, mineral oils, synthetic or artificial colors, phthalates, and animal testing.
---
Giovanni Root 66 Max Volume Shampoo
This is my top pick for adding volume. The Giovanni Root 66 shampoo is a lightweight shampoo that also adds volume. It contains horsetail extract, a healing herb rich in nutrients and high in silica, to help keep hair strong, and maximize volume to fine and thinning hair. All their products are color-safe, paraben-free, and cruelty-free.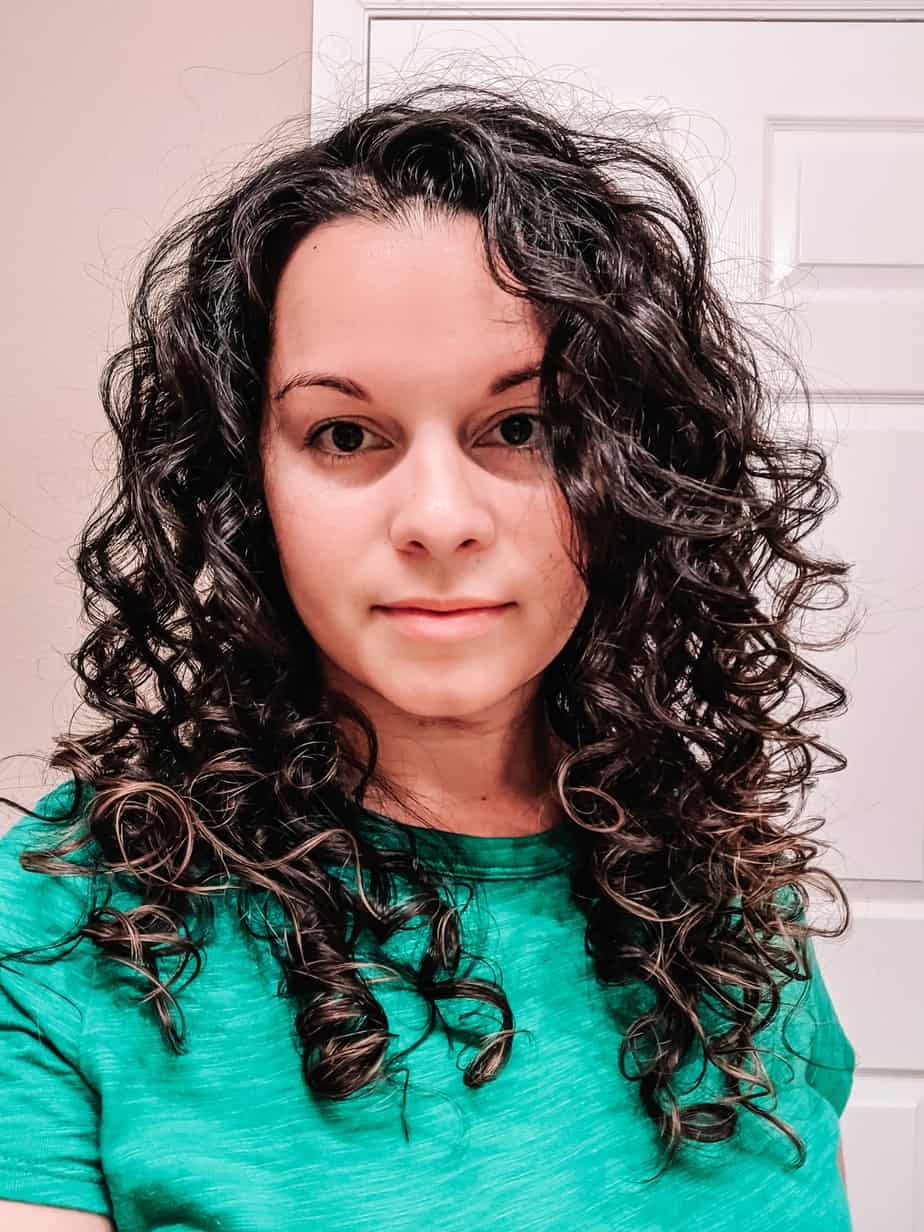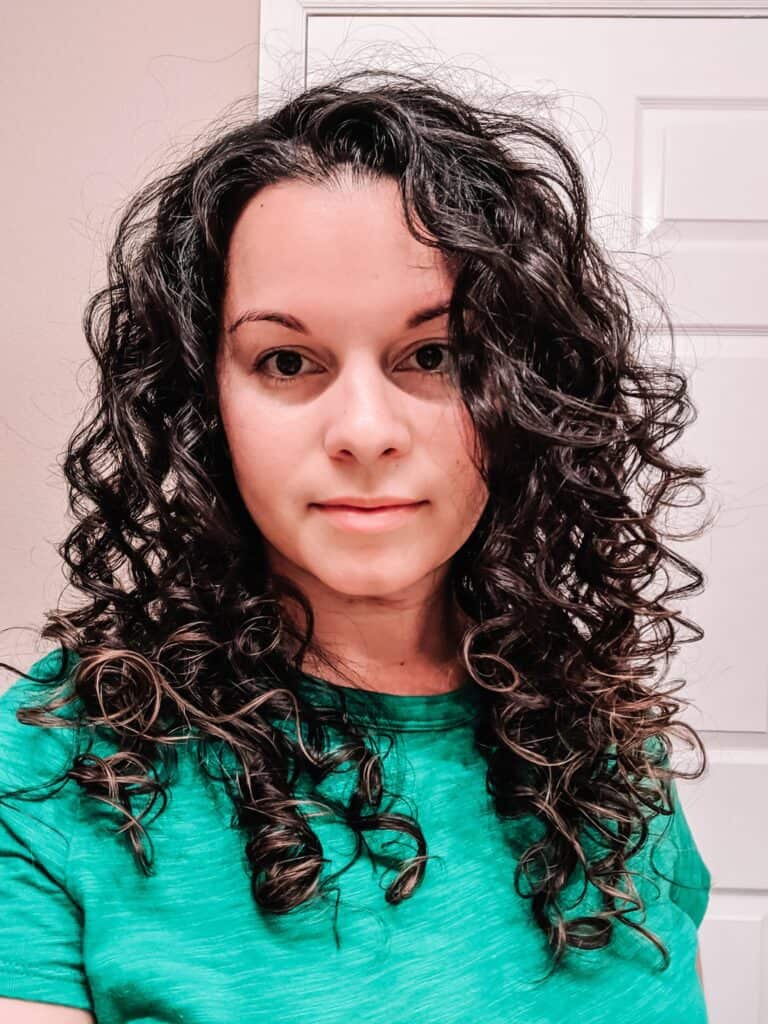 ---
Giovanni Tea Tree Triple Treat Shampoo
If you have scalp issues, then this is the shampoo for you. I love the tingling sensation I get on my scalp when I use this shampoo.
It contains aloe, peppermint, menthol, and tea tree to soothe and invigorate the scalp. All their products are color-safe, paraben-free, and cruelty-free.
---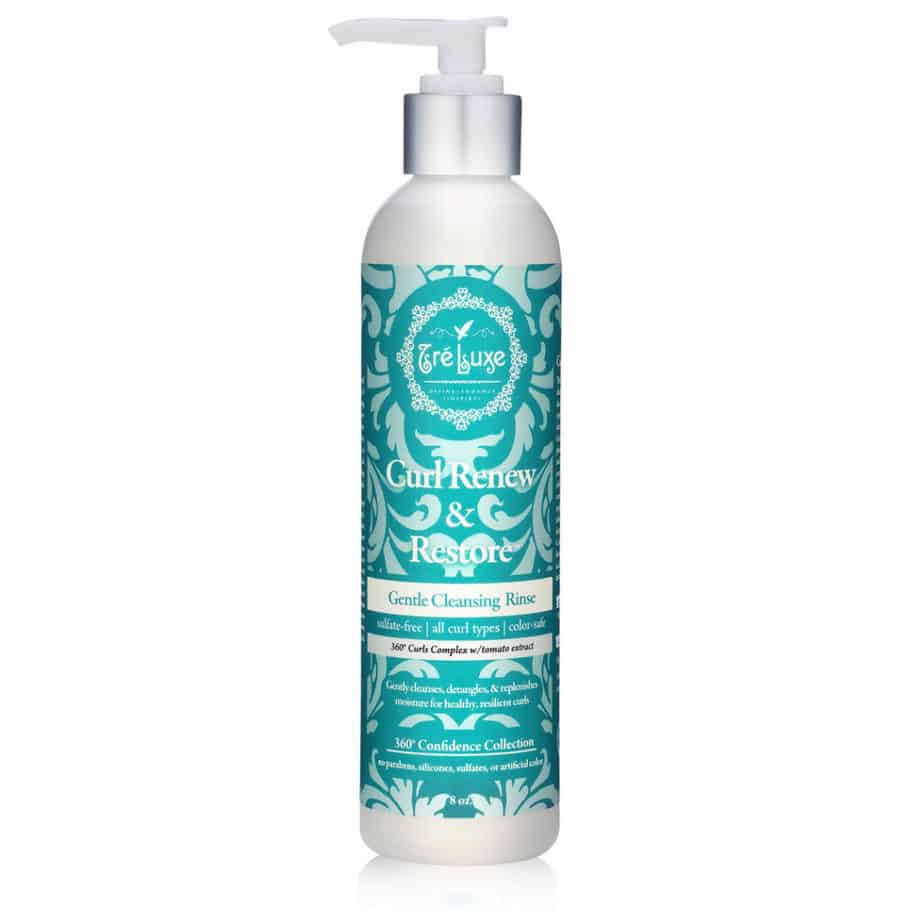 TreLuxe Curl Renew & Restore Shampoo
For fine curls that need moisture, this shampoo delivers. With a light suds and lightweight moisture, this shampoo cleans the scalp and leaves your curls hydrated. This is the most moisturizing shampoo on this list, and therefore the weakest in terms of cleansing and foaming.
Use code HOLISTICENCHILADA15 to save at TreLuxe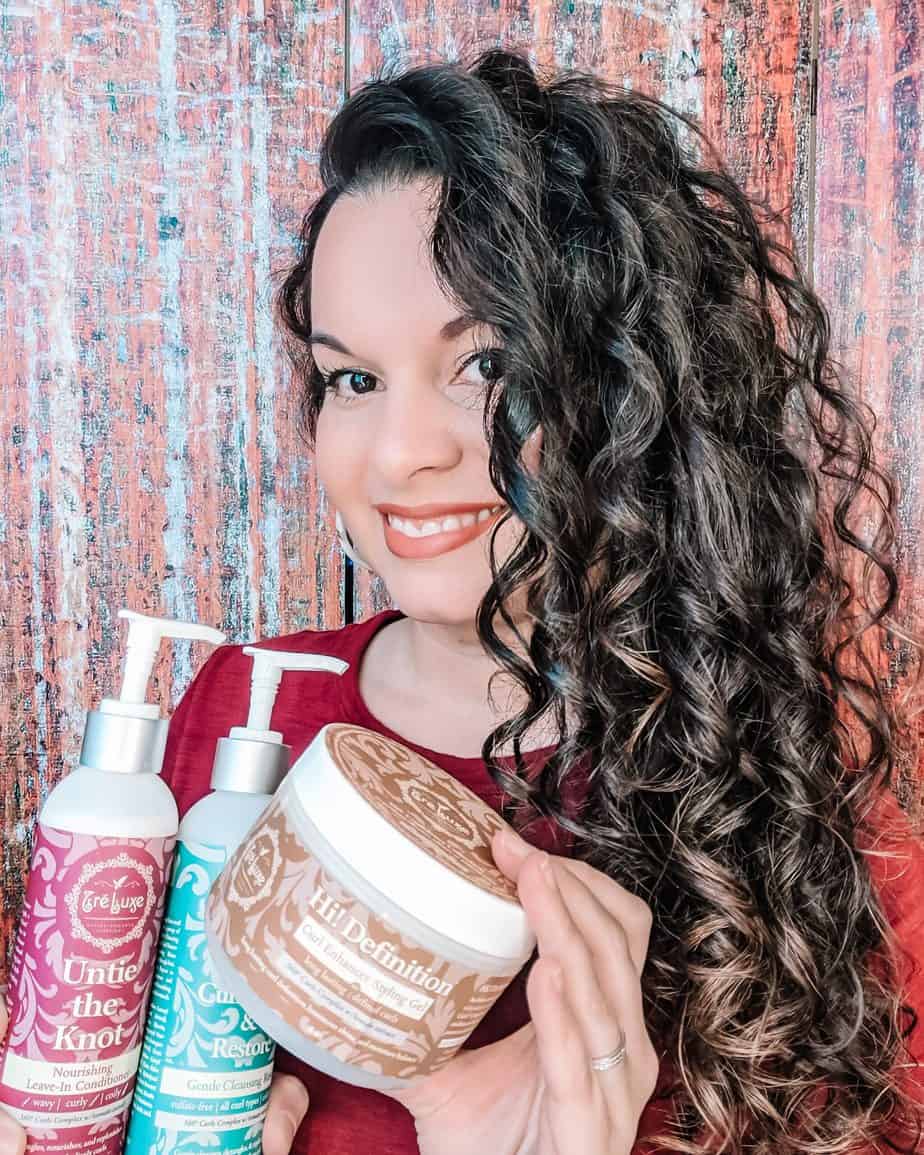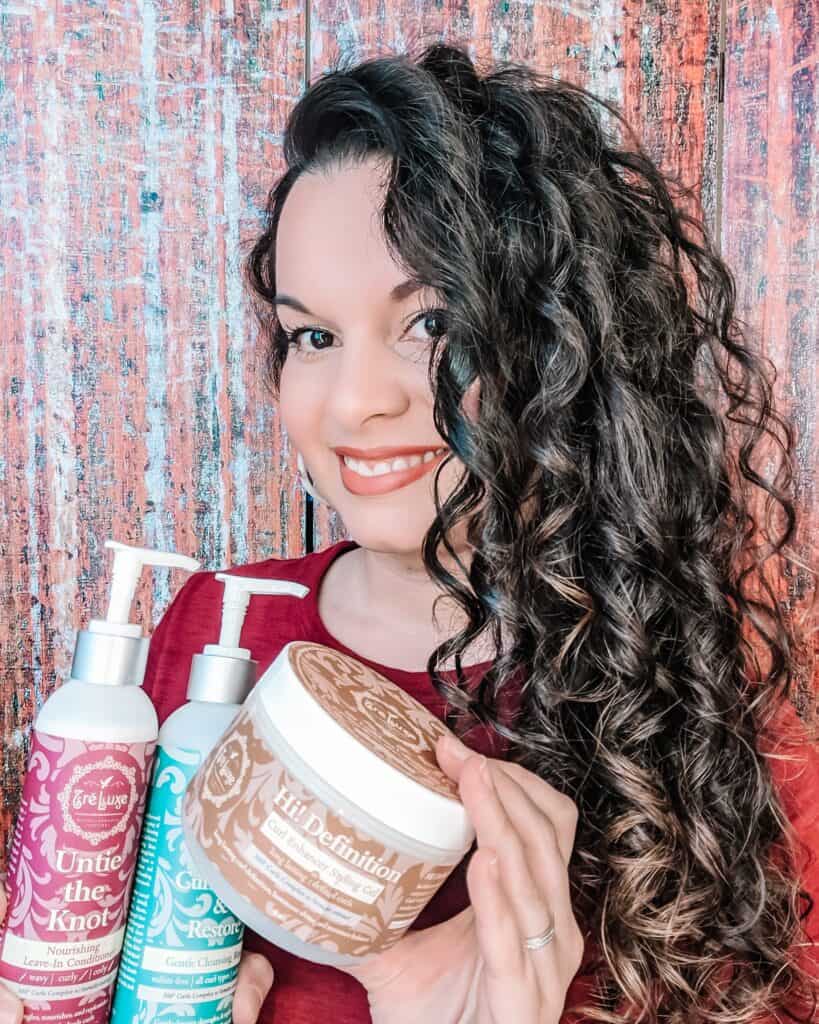 ---
Innersense Pure Harmony Shampoo
The Innersense Pure Harmony Hair Bath is another great organic option. This highly concentrated shampoo works well on all curl types, but is light enough to be used on fine curls. The shampoo contains conditioning extracts like marshmallow root, quinoa protein, and burdock that help moisturize the scalp.
This shampoo is free of silicones, drying alcohols, sulfates, parabens, mineral oils, synthetic or artificial colors, phthalates, and animal testing.
---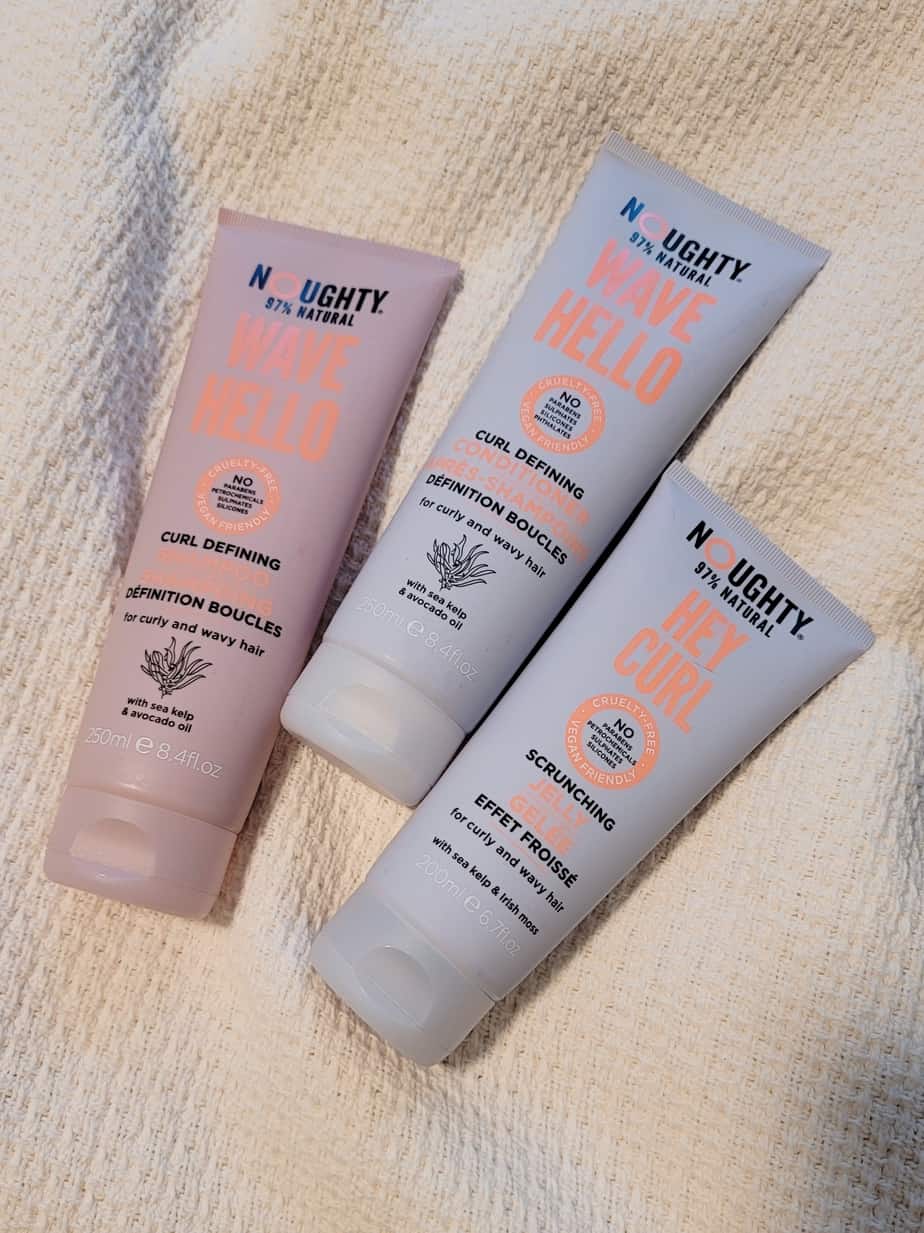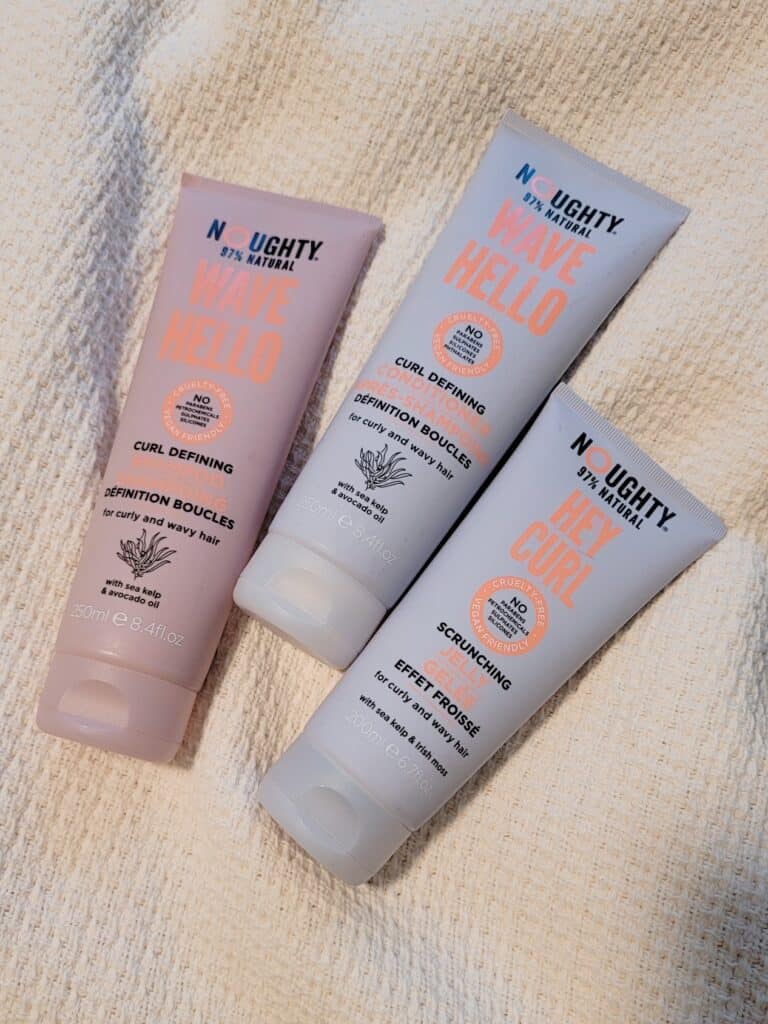 Noughty Wave Hello Shampoo
The Noughty Wave Hello Shampoo is a great option for fine curly hair that needs gentle cleansing with a little moisture.
This shampoo is also loaded with essential oils, botanical extracts, and antioxidants to nourish your curls without weighing them down. This shampoo contains proteins though so if you're sensitive to proteins, avoid this one.
This shampoo is free of silicones, drying alcohols, sulfates, parabens, mineral oils, synthetic or artificial colors, phthalates, and animal testing.
---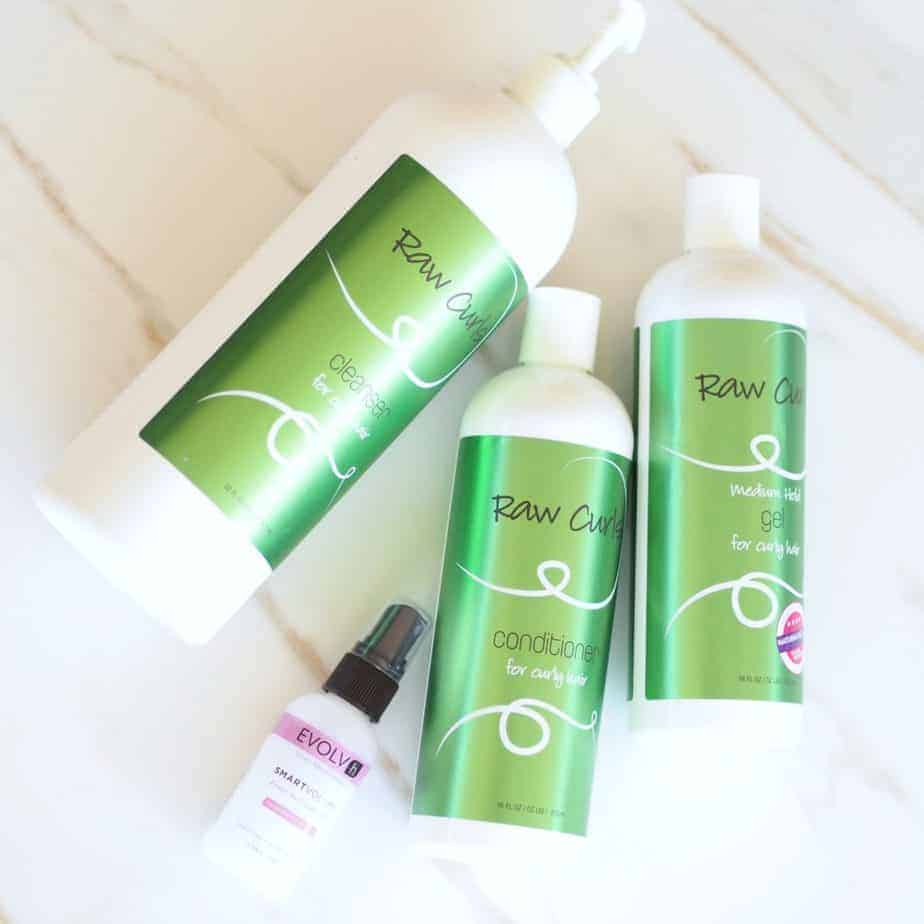 Raw Curls Wavy Swavy Shampoo
Made especially for those with wavy to curly hair, the Raw Curls Wavy Swavy Shampoo delivers a gentle cleanse for those with finer curl types.
This shampoo is also packed full of essential oils and botanical extracts like Green Tea Flower, Peppermint Leaf, and Rosemary Leaf. It's formulated without silicones, parabens, sulfates, mineral oils, artificial colors, and fragrances.
It's also very concentrated so a little goes a long way (my bottle lasts a year), and it needs water to activate it.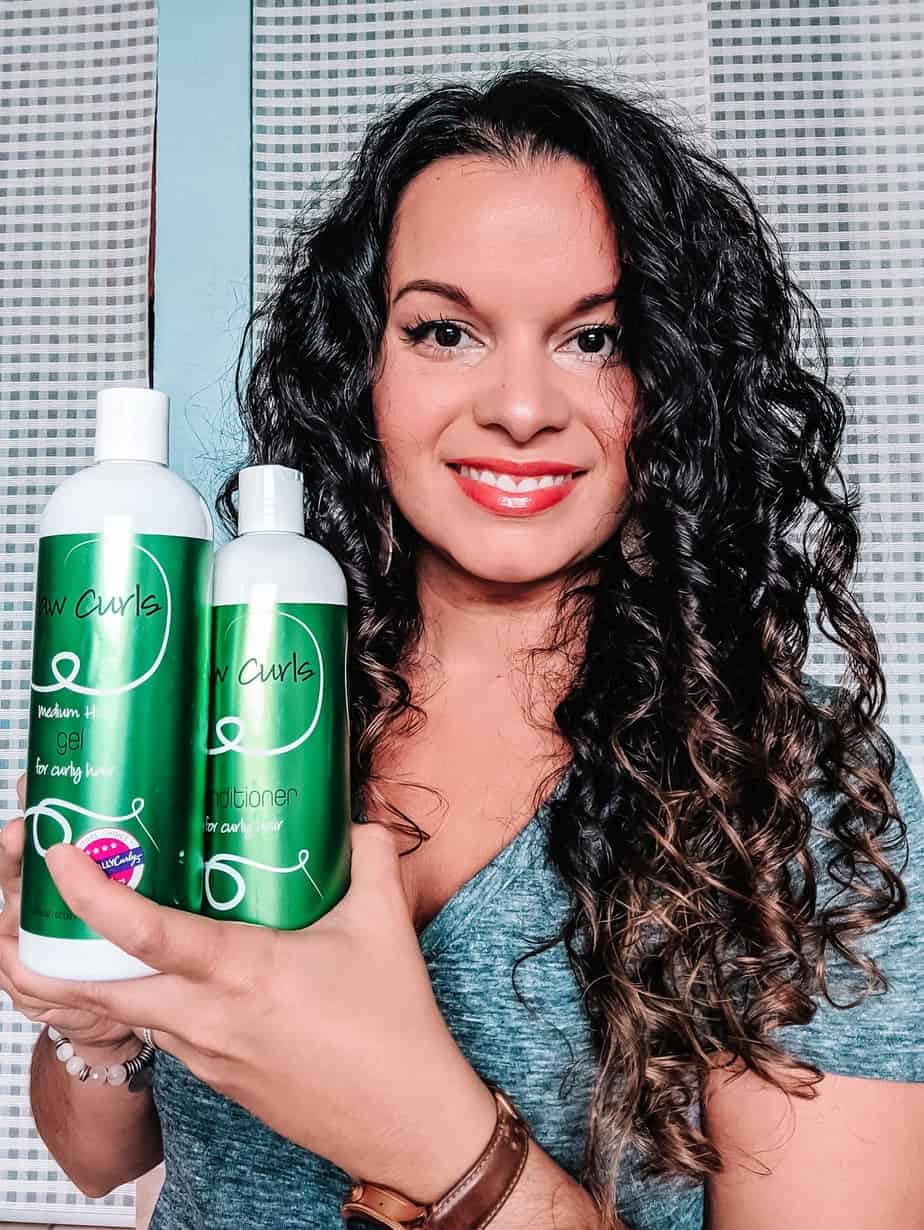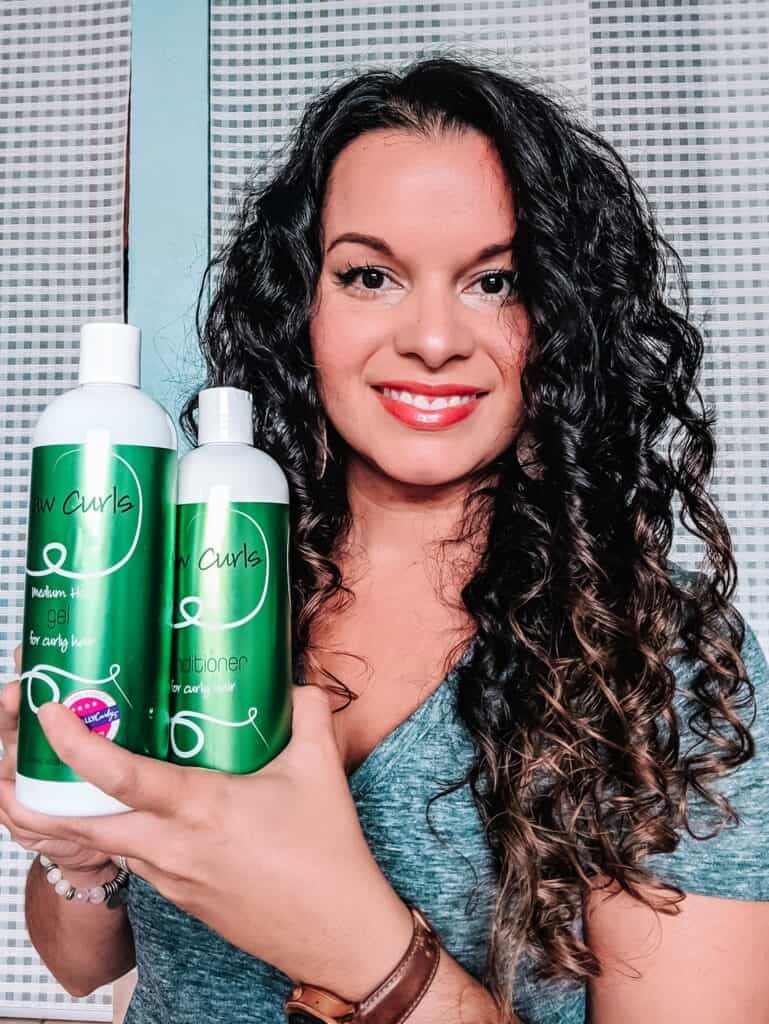 ---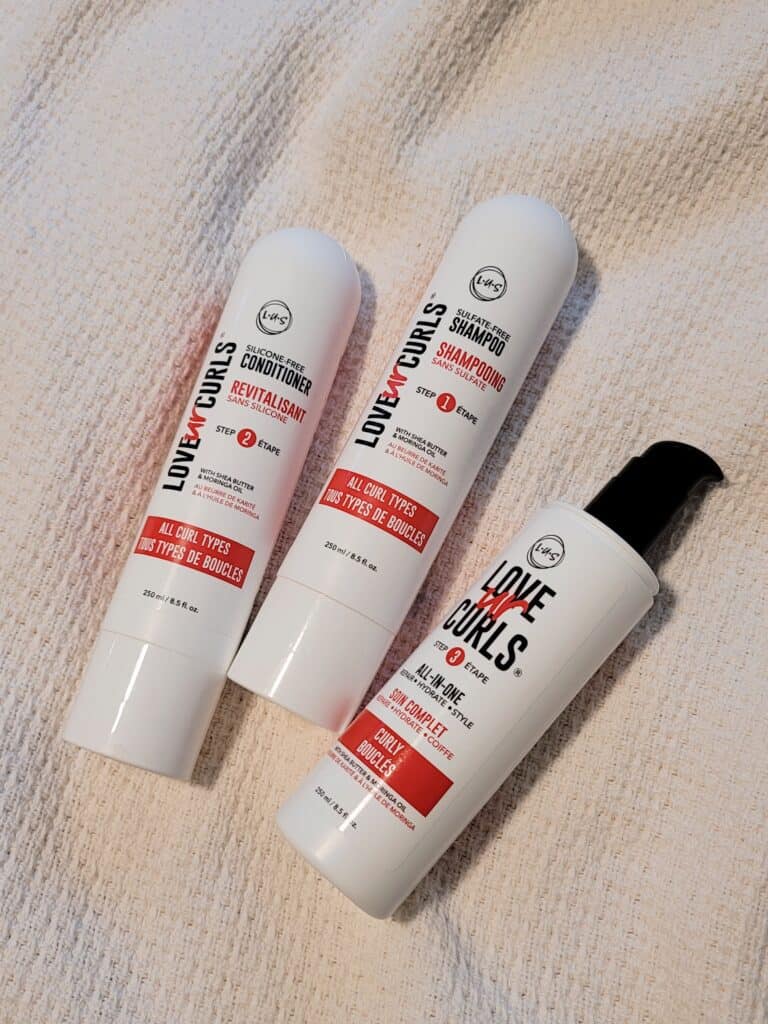 LUS Shampoo
This is a stronger shampoo that has good slip. If your fine curls need slip for detangling but still love a stronger cleanse, then this shampoo is for you.
It contains olefin sulfonate so it's lightly clarifying, but the added emollients help balance this out. It's a good stronger cleanse without being too harsh, so it's great for those who struggle with buildup.
Use coed HOLISTIC10 to save at LUS
---
Mill Creek Botanicals Biotin Thickening Shampoo
For thinning hair, this shampoo is a great choice. According to their website, this shampoo is full of natural ingredients like vitamin B complex to ensure that your hair is strong and healthy from the inside out, while peppermint oil and antioxidants help to stimulate growth.
This unique therapy solution not only cleans, but also imparts each strand of hair with Biotin, Argan Oil, Panthenol, Niacin, Folic Acid, and a combination of nutrients specifically designed for phenomenal results as you cleanse your hair regularly.
---
Hask Biotin Boost Thickening Shampoo
If you want to strengthen and thicken up your thinning hair, give this shampoo a try. This thickening shampoo helps strengthen strands while also giving a boost to hair without making it feel heavy.
It's formulated with Tri-level Thickening Complex to volumize, strengthen and fortify, and infused biotin, collagen, and coffee to help promote stronger, thicker-looking hair.
---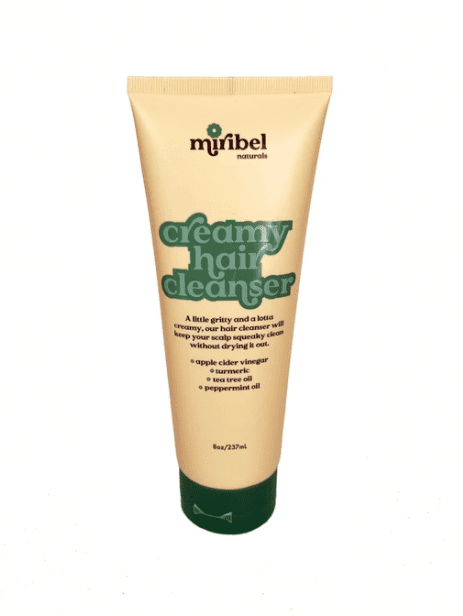 Miribel Naturals Creamy Hair Cleanser
If your fine curls need a cowash, then this is the one!
This lightweight cowash actually cleans your scalp and roots and leaves your hair feeling light, which is rare for a cowash.
This creamy cleanser contains jojoba beads to exfoliate, apple cider vinegar and tea tree oil to soothe the scalp, and is lightly moisturizing. It doesn't contain a bunch of butters and oils which is what makes it lightweight and a great option for fine curls.
Note: They recently rebranded from My Soigne, but the formula is the same.
Use code HOLISTICENCHILADA to save at Miribel Naturals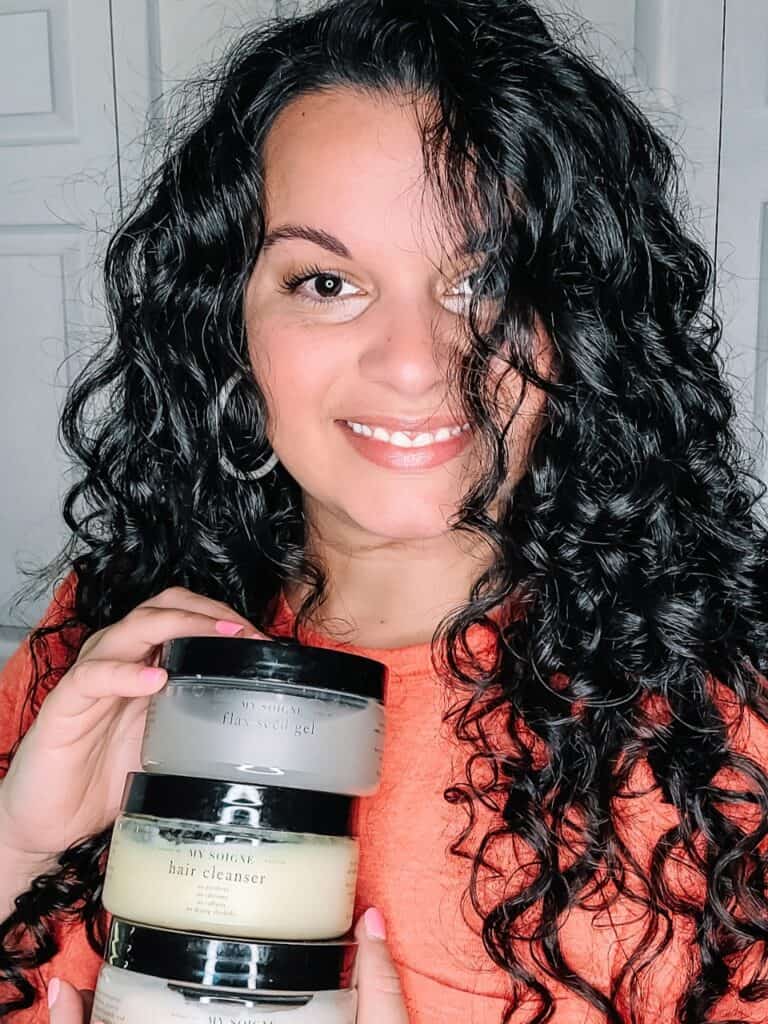 ---
Bottom Line
If you're looking for a shampoo that can cleanse your hair but leave it with volume, definition, and moisturized curls, then give one or more of these shampoos a try. You'll have soft locks of beautiful curly or wavy hair in no time!
Please do me a favor and share this post to social media, as it helps me grow my audience and spread the word about our curly hair movement! And remember to subscribe to my YouTube Channel and Instagram for more curly hair tips and product recommendations. Thanks!
Posts On Fine Curly Hair Care
If you want help with embracing your naturally wavy or curly hair, you can join my FREE email course and download my FREE pdf guide, THE QUICK START GUIDE TO MASTERING YOUR CURLS, full of everything you need to know to get started and bring out your beautiful waves and curls.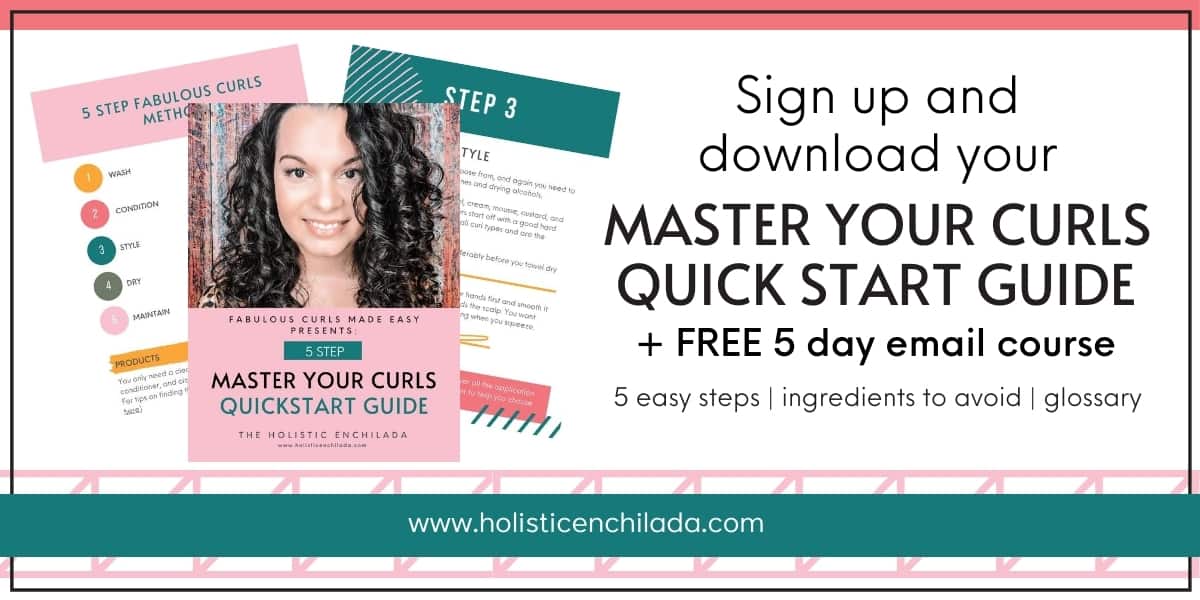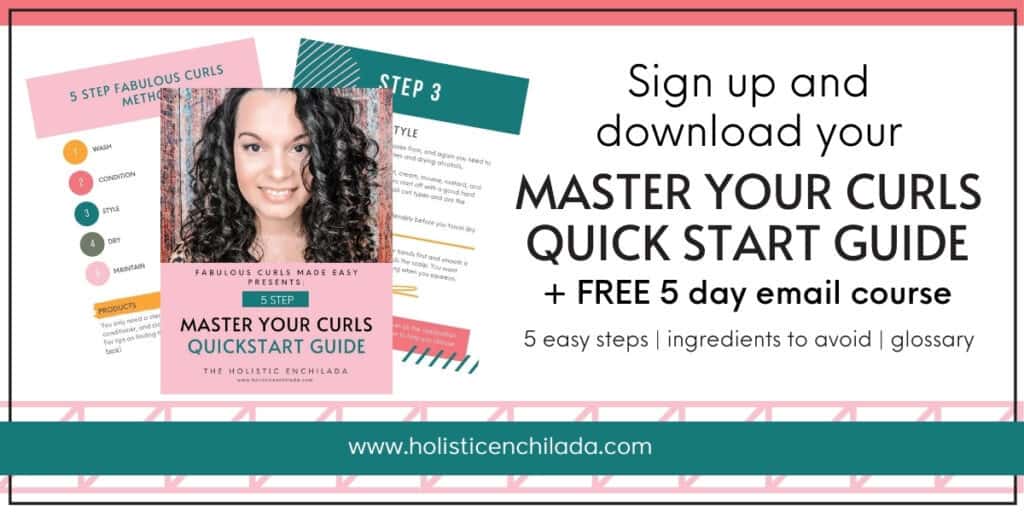 Want To Remember This? Save The Best Shampoos For Fine Curly Hair To Your Favorite Pinterest Board!