How To Detangle Curly Hair
This post may contain affiliate links, and I will earn a commission if you purchase through these links. Please read the disclosure policy for more details.
When you start embracing your curls, knowing how to detangle curly hair can make a big difference. Pulling and yanking on your hair in the shower and looking at all the fallout is no fun. While detangling curly hair can be a painful and time-consuming process, this guide will help you make it smooth and quick, so you can spend less time dealing with tangles.
Wet Detangling
Most experts will tell you to only detangle hair when it's wet and slathered in conditioner. This is because detangling wet conditioned hair results in the least amount of breakage.
Even though hair is weakest when wet, when it's covered in conditioner it reduces friction and breakage. And compared to dry detangling, this results in less breakage overall.
To properly wet detangle, hair should be saturated in water and covered in conditioner. Use your fingers, a wide tooth comb, or a detangling brush, and BE GENTLE!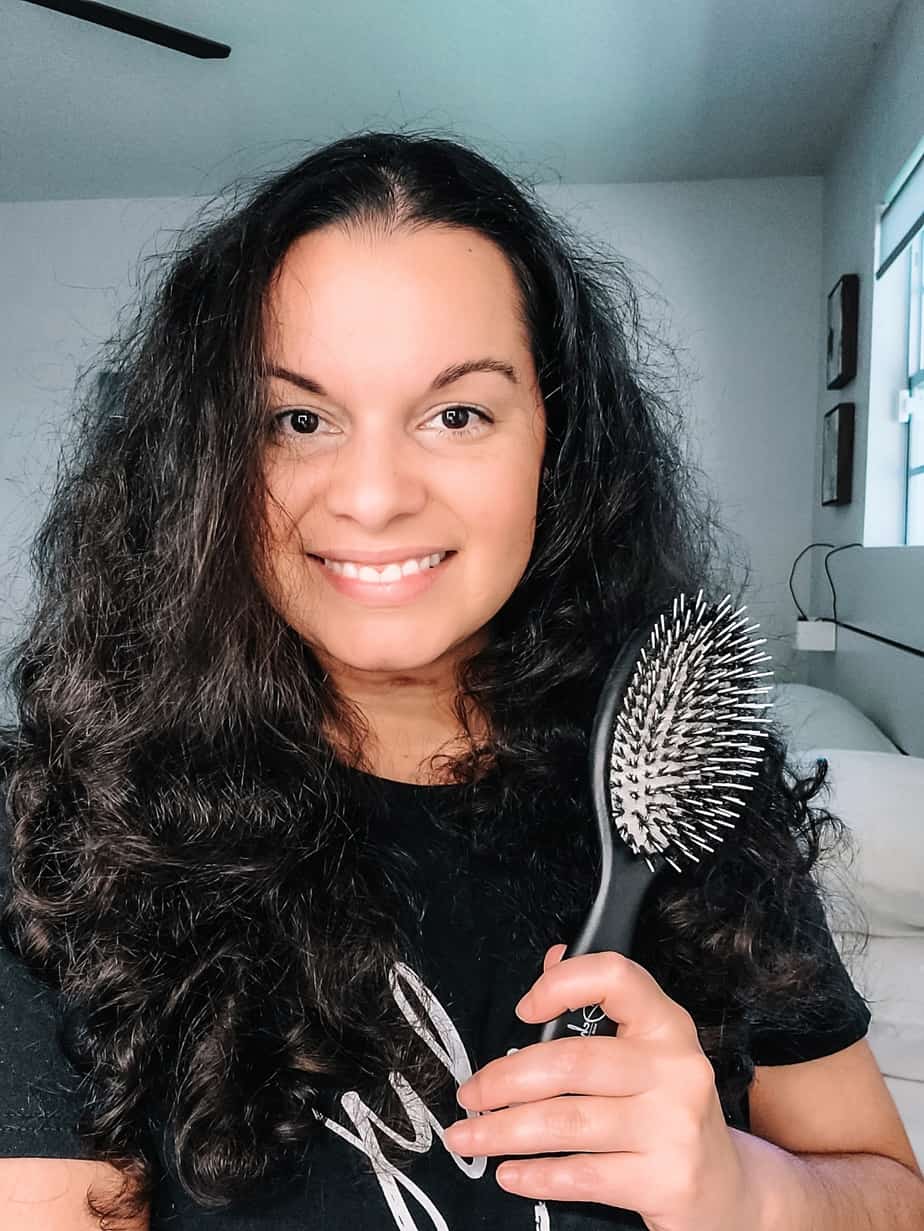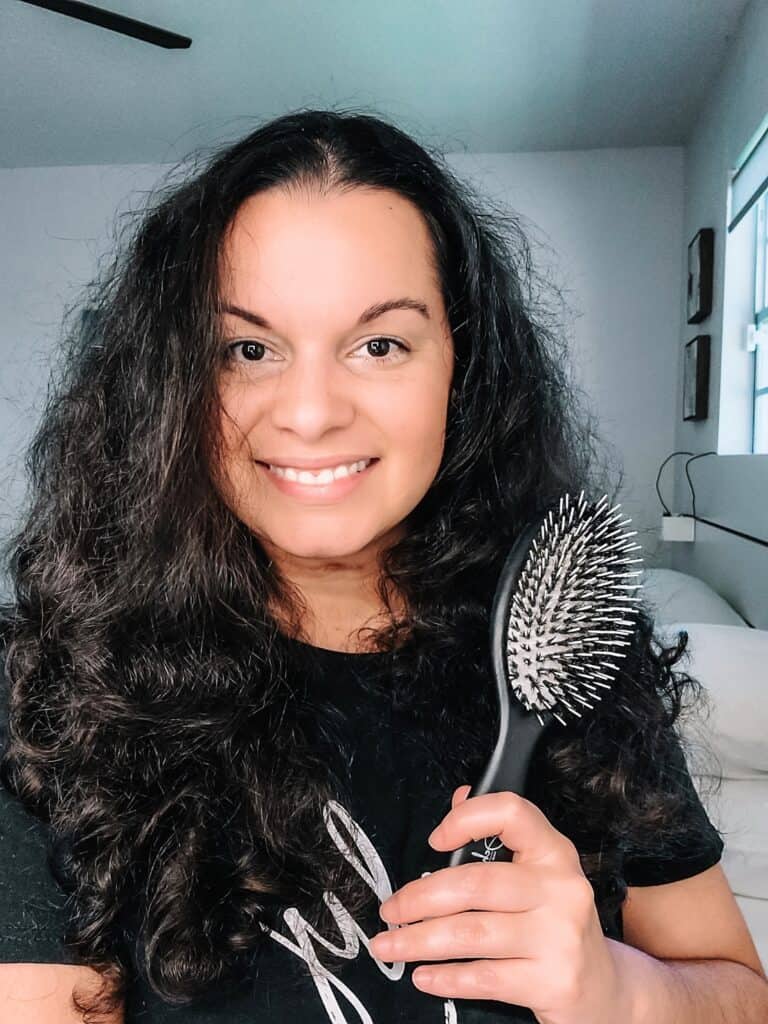 Dry Detangling
Dry detangling is a good option for some but there are some things you should know before you try it.
With dry detangling, you have more breakage the longer you brush. So don't overdo it.
Dry detangling also results in more breakage than wet detangling in general.
However, some people claim they experience less fallout this way. Just be sure to be gentle and use a brush made for detangling curly hair like the Briogeo Vegan Boar Bristle Brush.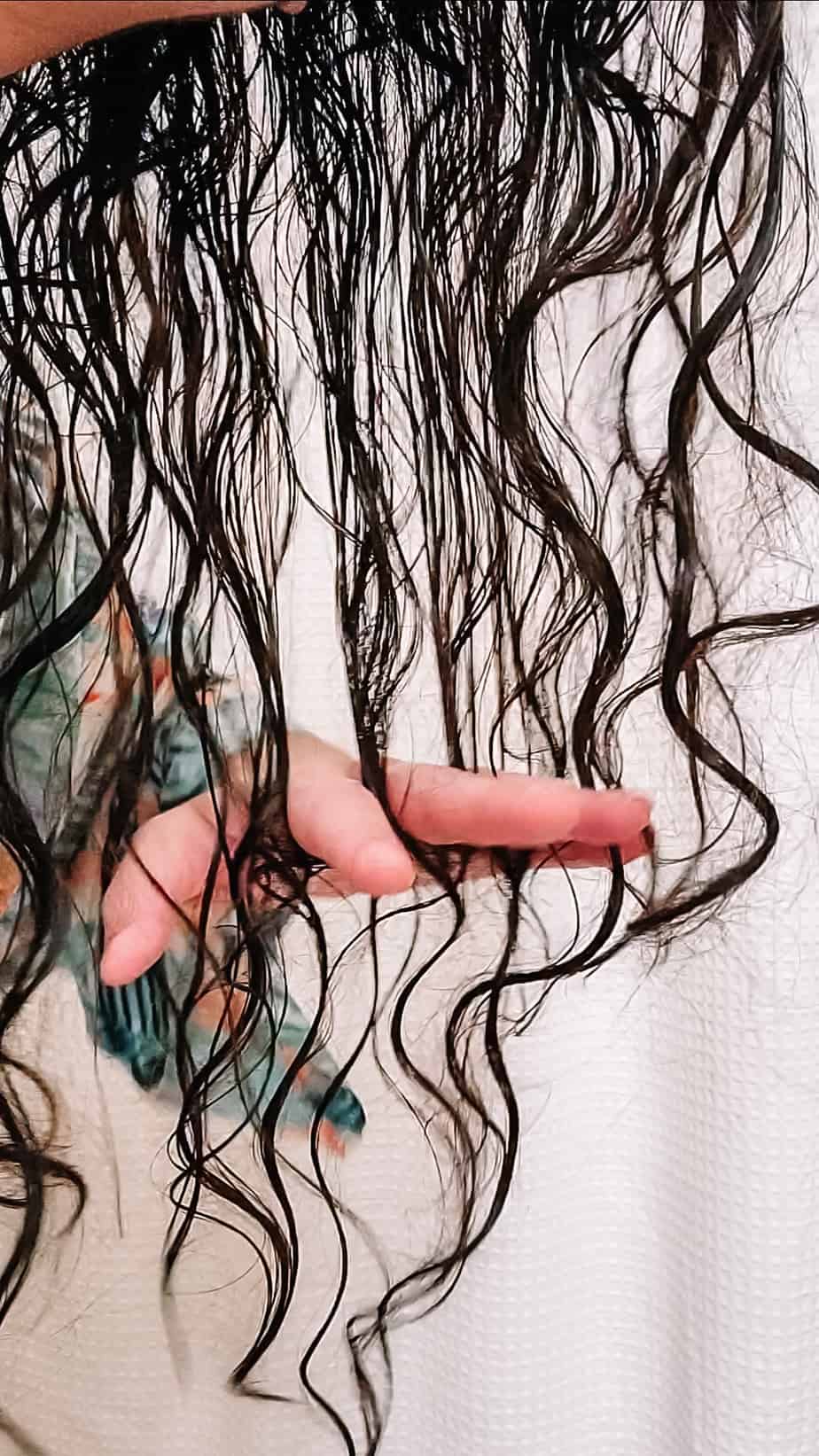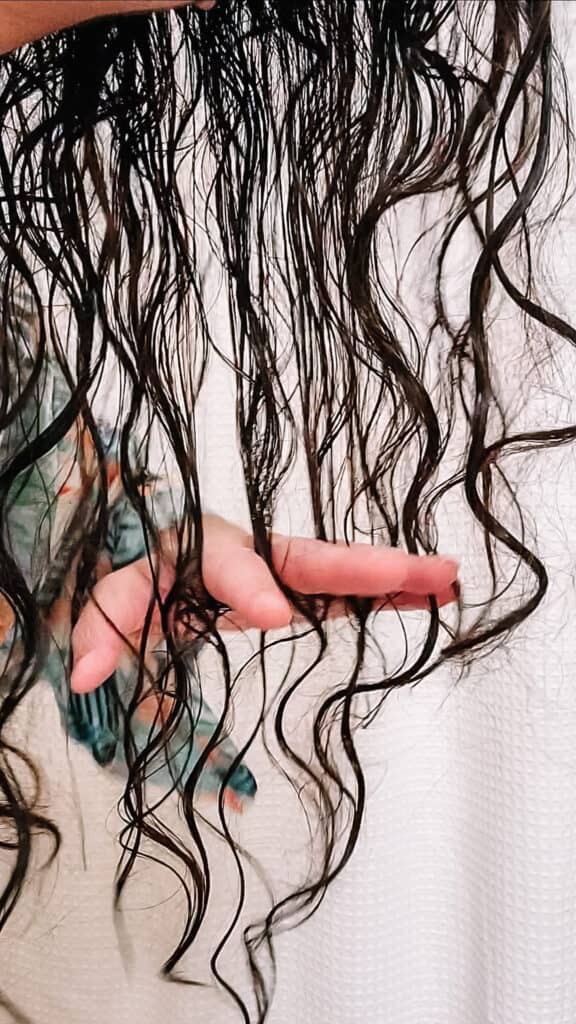 Exactly How To Detange Curly Hair – Tips For Success
Always start at the bottom. Start working on your ends and move up as you remove knots. Work in small sections to prevent breakage and damage.
When wet detangling, wait until the conditioner has been sitting in your hair for a few minutes before you start. This gives the conditioner enough time to soften your hair and loosen the knots.
When detangling in between washes, dampen the area you're working on and spray some leave-in or a detangling spray before starting.
Try squish to condish before detangling if your hair is very dry or very tangly. This also helps you get nice frizz free clumps.
Try finger detangling or a detangling brush. Finger detangling is more gentle than a brush or comb but you can use whichever works best for you. Just be gentle!
Keep hair free from tangles by using leave-ins, creams, and products with lots of slip. Moisture helps keep hair from tangling so leave-ins and creams help with this. If your hair tangles while you style, use styling products that have lots of slip.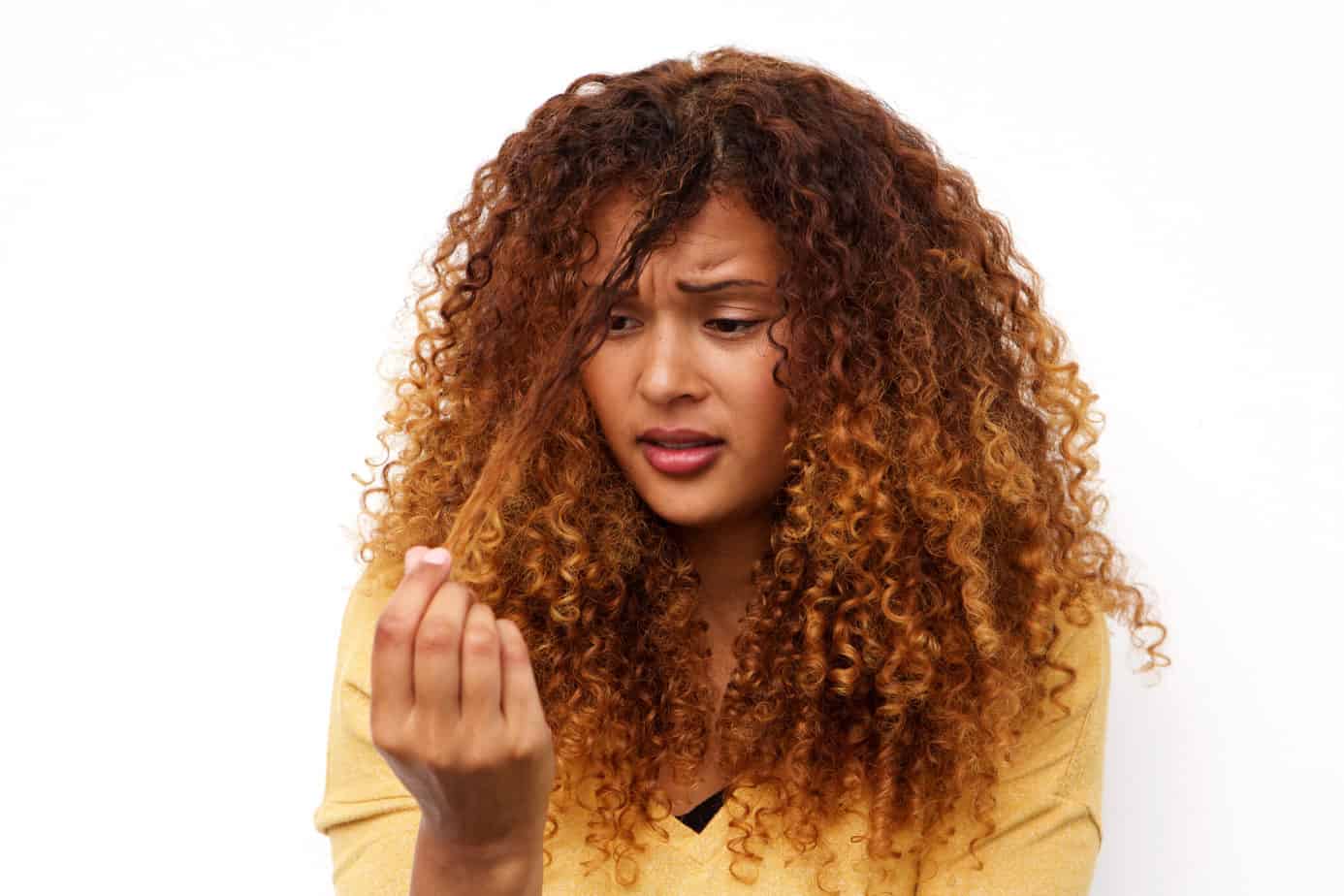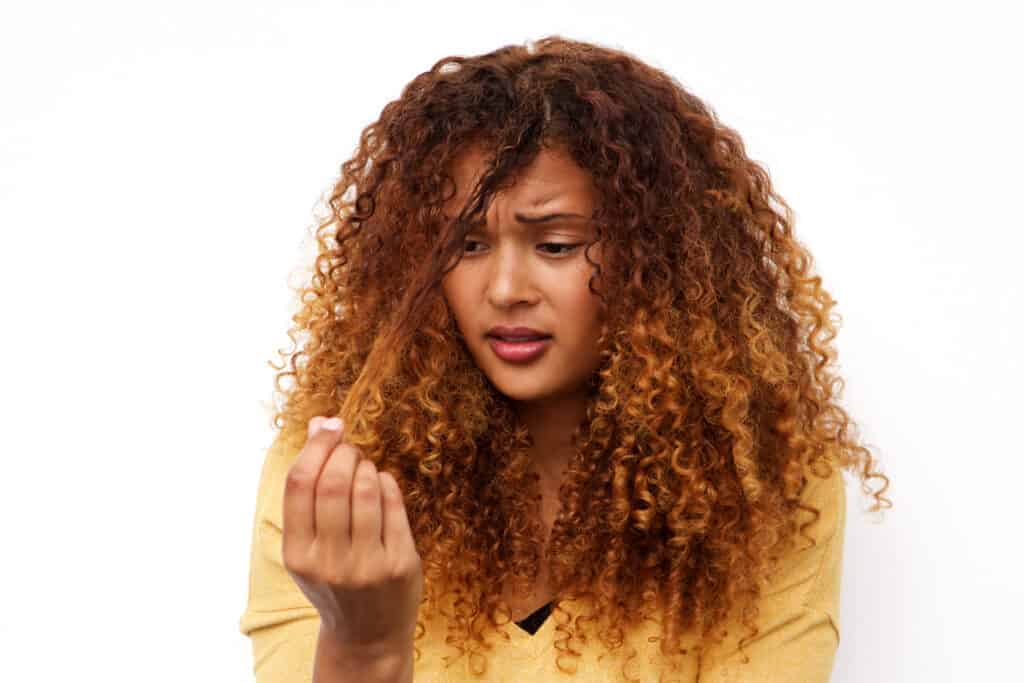 How to detangle curly hair between washes
You can spot detangle in between washes. This can be time consuming if you have a lot of tangles. I tend to only focus on the ones around my face and knots that are bothering me when doing this.
To do this, work on one tangle at a time. Isolate the curl clump with the tangle and try removing the tangle with your fingers. If that's not enough, spray some detangling solution or leave-in conditioner on the knot and try again. You could use a detangling brush on this spot too. After, finger coil the curl clump to get it to reclump and curl nicely again.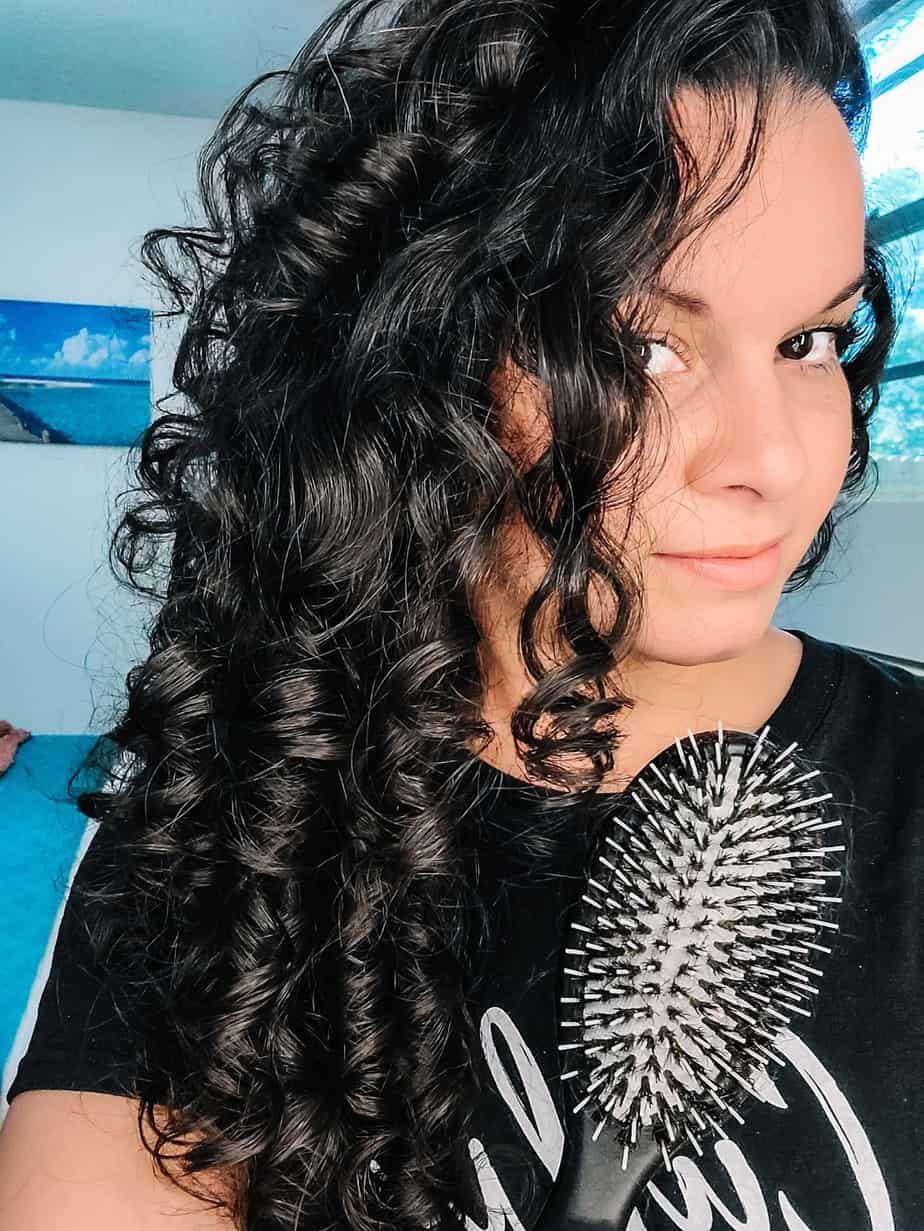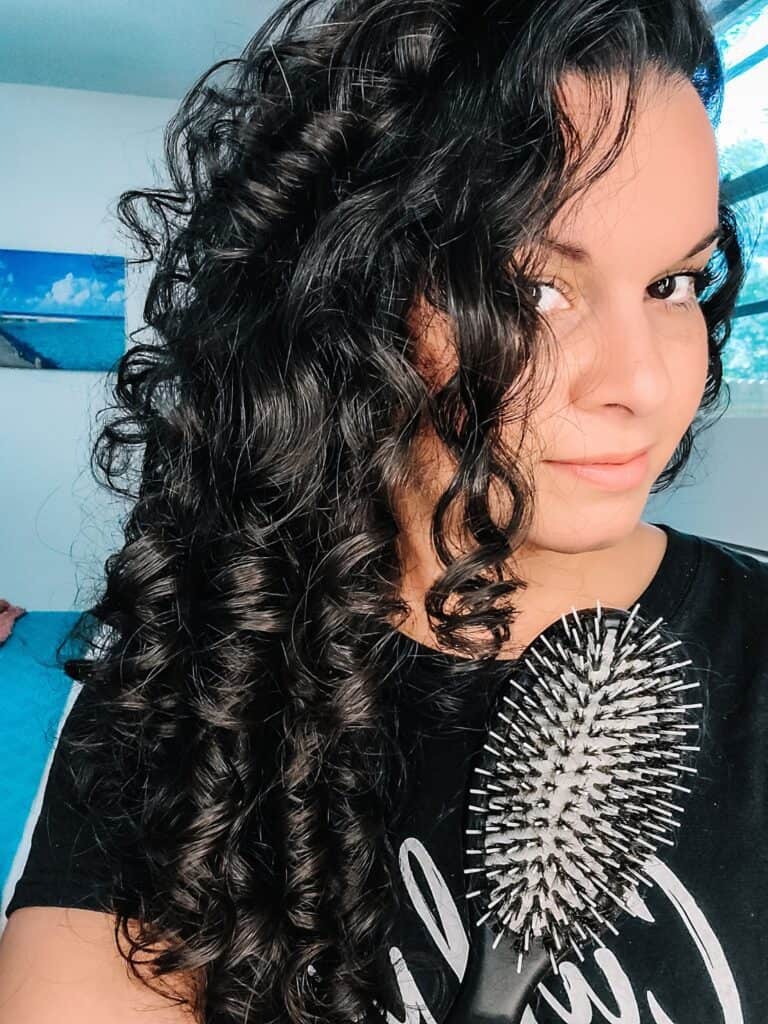 Detangler for Curly Hair
There are a number of brushes made specifically for detangling curly hair. Below are a few popular options:
Briogeo Vegan Boar Bristle Brush – this brush can be used on both wet and dry hair, and it works really well for styling. It's the only brush you'll need.
Wet Brush – This is a great brush to use on wet hair in the shower. It easily glides through wet conditioned hair but doesn't work as well on dry hair. Some people can also use this brush for styling.
Denman Brush – Although this is a styling brush, many people use it to detangle their curls when wet.
Wide-tooth comb – This is what is usually recommended as it's very gentle. It can also be very time-consuming and doesn't work well on all curl types. My long hair tends to tangle in the comb when I use these.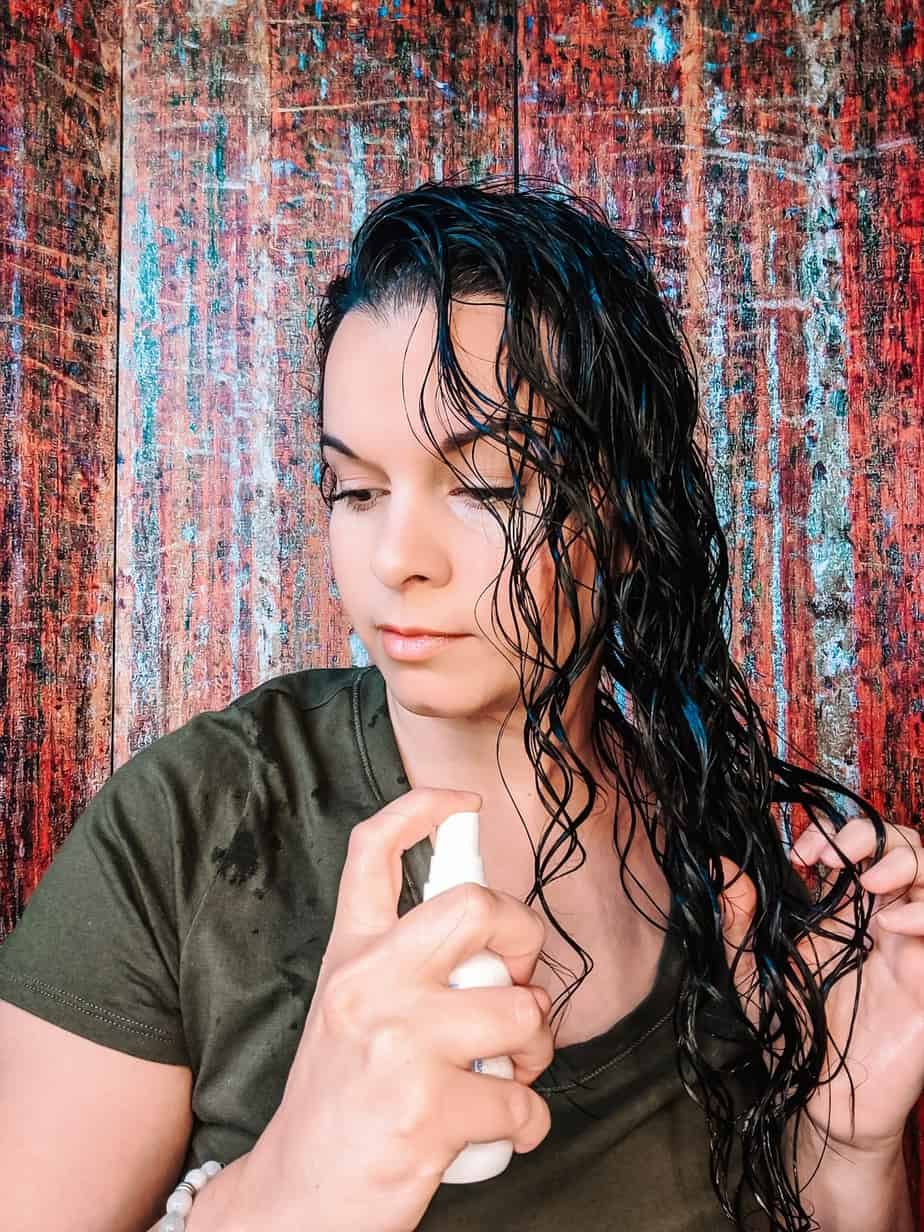 Detangling Products & Detangler spray for curly hair
There are products that are made to be applied to the hair to increase slip and help make detangling easier and faster. Below are a few options:
FAQs About Detangling Curly Hair
How often should you detangle?
This will vary on your hair type and wash schedule but you can detangle as often as you need to. You don't want to brush all of your hair too often since it causes damage, so try only spot detangling in between wash days.
What causes curly hair to tangle?
There are several reasons curls tend to tangle. Buildup, using too much product, damage, dryness, humidity, towels, and friction all can cause curly hair to tangle. In addition, some hair types such as high porosity or dry textures also tend to tangle more than others.
Can I prevent my hair from tangling?
There are a few things you can do to help prevent tangles. Sleep protection, adequate moisture, curly hair towels, products with slip, and using topical oils can help prevent and reduce tangles.
Bottom Line
When it comes to detangling curly hair, proper technique is key. Whether to detangle curly hair wet or dry is up to you, but make sure your hair is prepped and you're being extra gentle.
Please do me a favor and share this post to social media, as it helps me grow my audience and spread the word about our curly hair movement! And remember to subscribe to my YouTube Channel and Instagram for more curly hair tips and product recommendations. Thanks!
Sources:
---
If you want help with embracing your naturally wavy or curly hair, you can join my FREE email course and download my FREE pdf guide, THE QUICK START GUIDE TO MASTERING YOUR CURLS, full of everything you need to know to get started and bring out your beautiful waves and curls.
Want To Remember This? Save How To Detangle Curly Hair To Your Favorite Pinterest Board!