Sleeping with curly hair seems to be something many curlies and wavies struggle with.
One of the questions I get most often is how do I protect my curls at night so that I don't need to refresh every day, especially from those new to the curly girl method.
Successfully sleeping with curly hair took me many years to figure out. In this post, I explain how to sleep with curly hair so that you can wake up and spend less time fussing with your hair in the mornings.
This post contains affiliate links. Please read our disclosure policy for more details.
Sleeping With Curly Hair
Overall, I make sure to:
go to bed with completely dry hair that has "set"
use something to protect your hair like a buff
use a silk pillowcase
use a scalp treatment serum and/or dry shampoo for scalp issues
do scalp massages every few days
On wash day, I make sure to wash my hair early enough that it is completely dry before I fall asleep. I also try to wait at least an hour after it has dried for the style to set before putting on the buff. This means I usually wash in the afternoon and I try not to go out so that my style doesn't get ruined. That's not always possible but it helps me have lasting results.
The way your hair turns out on wash day is very important because that's the style that will lock in and what you'll be preserving for the next few days.
Some people wait to scrunch out the crunch until the morning which helps your curls stay put overnight. Experiment both ways and see what works for your hair.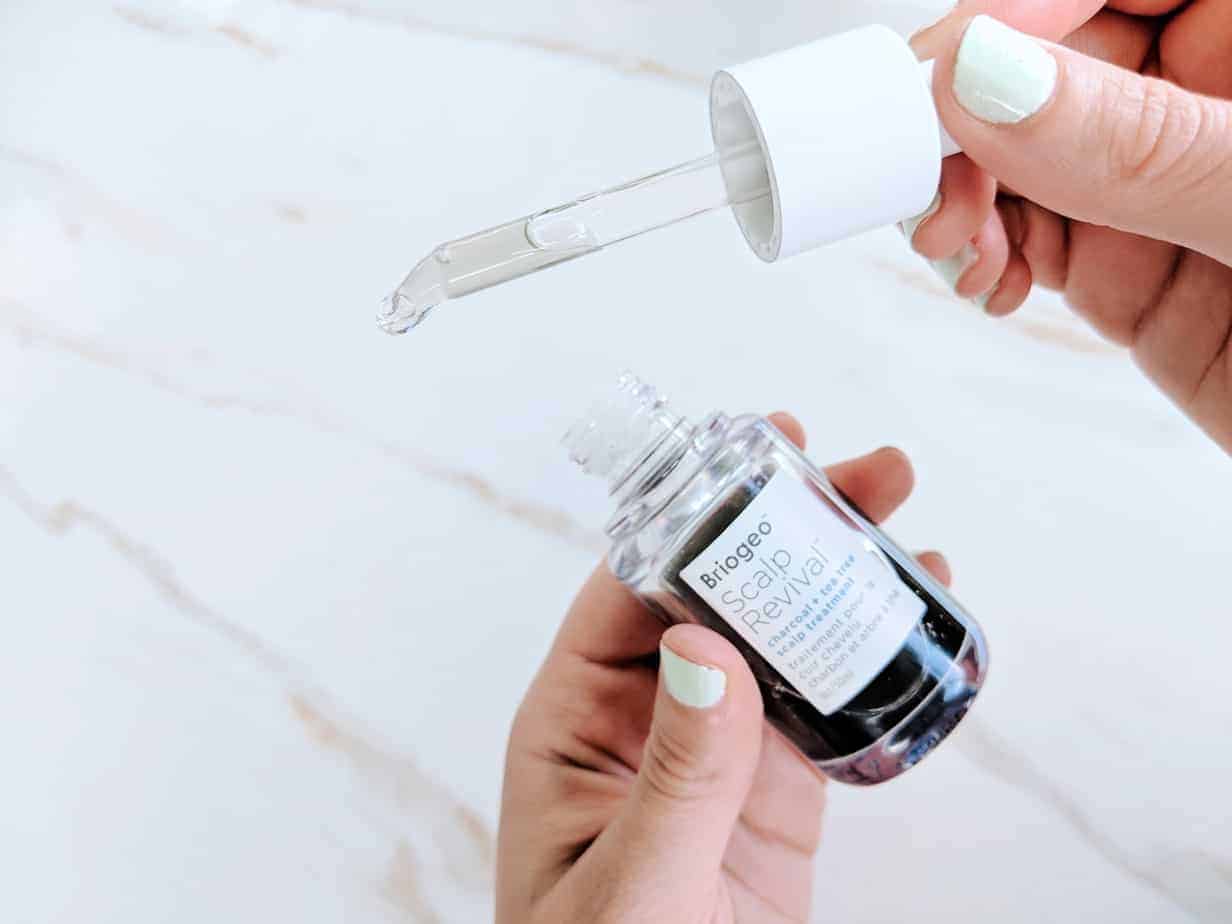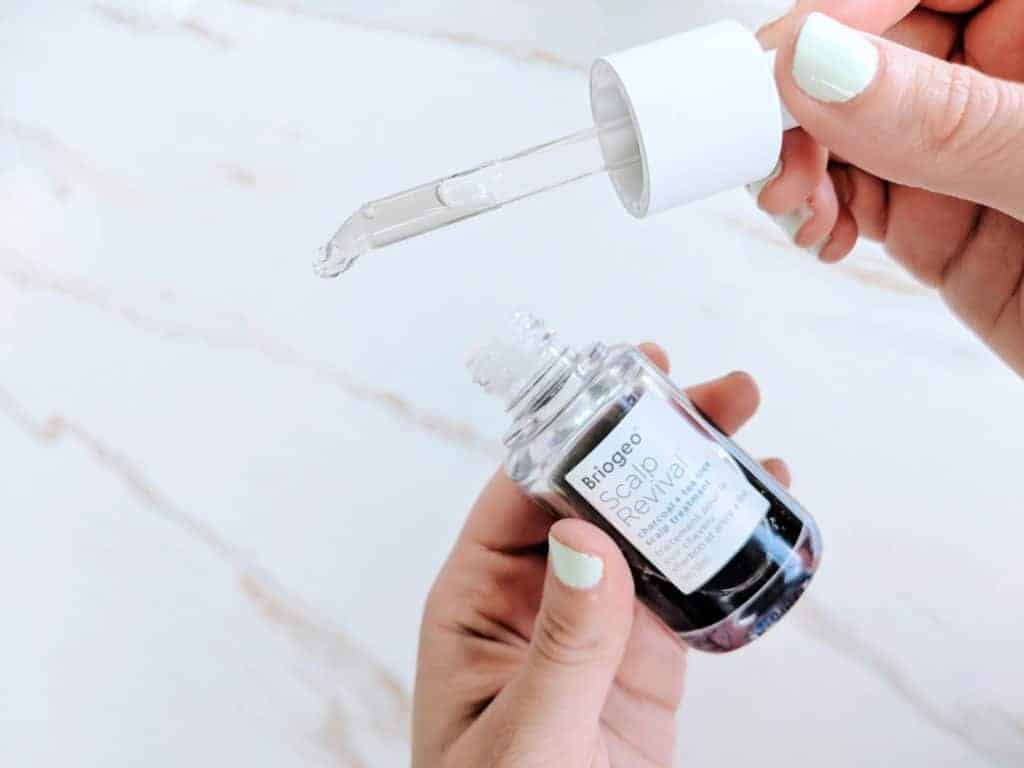 Another thing I do on wash day is use the Briogeo Scalp Revival treatment serum on my scalp. This serum is water based, not oil, and it helps to moisturize and balance my scalp to reduce itching and flaking.
You can see how I apply it in this hair routine video. I basically apply a drop to my hands, emulsify and rub all over my scalp in sections. This stuff has really made a difference in letting me go longer between washes.
The most important step is using a buff every night (pictured below). This is the one thing that makes the biggest difference. I held off on trying this for years because I didn't think it would do much but I wish I had done it sooner.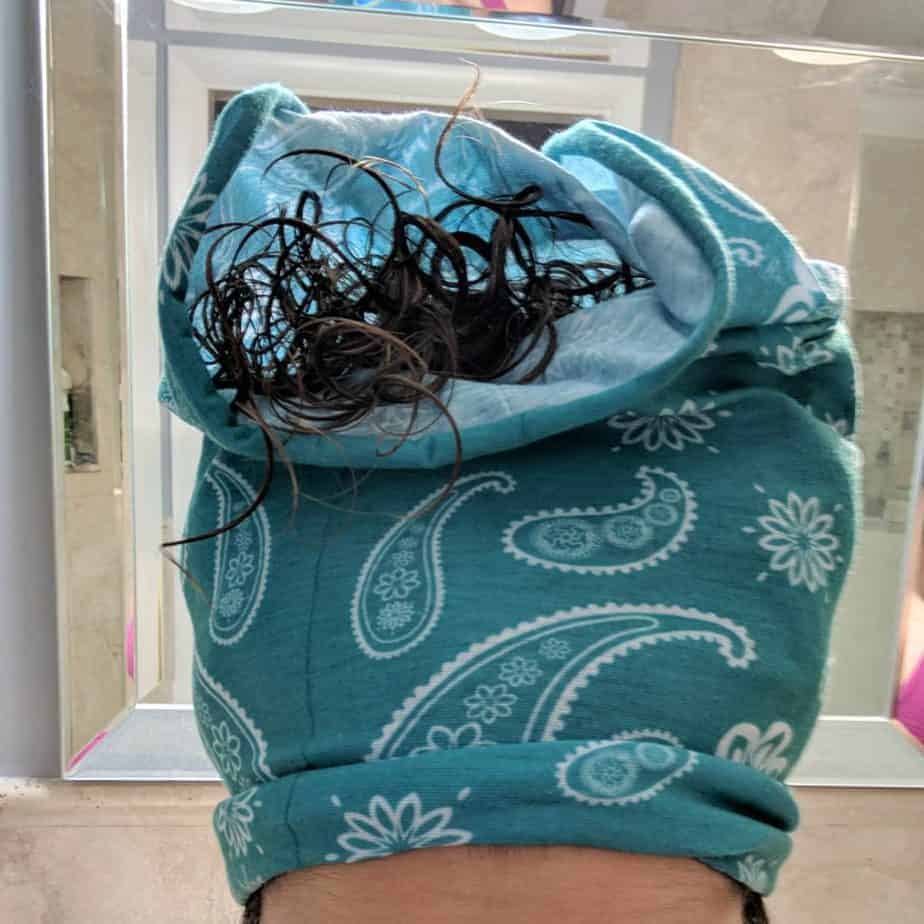 You can also sleep with your hair in a silk bonnet or pineapple, which is pulling it all into a ponytail at the top of your head. Some people wrap a silk scarf similar to the way the buff is used.
I use the same buff maybe 2-3 nights because they do stretch out. I make sure to pull it down over my ears so that it stays on all night. It will slide up and possibly come off so I also have a silk pillowcase. I have one that's only silk on one side which makes it affordable. You can read more about the benefits of silk pillowcases here.
I also do a scalp massage using this massager after applying a little more of the scalp treatment on day 3 or 4. This helps keep my scalp calm and feeling fresh. If your scalp gets itchy or oily then this can help with that.
I usually do this at night before putting on the buff but I have done it in the morning if I feel I need it. I like to do a quick scalp massage in the morning without the serum after taking my hair out of the buff as well. This will help fluff your hair and resettle it.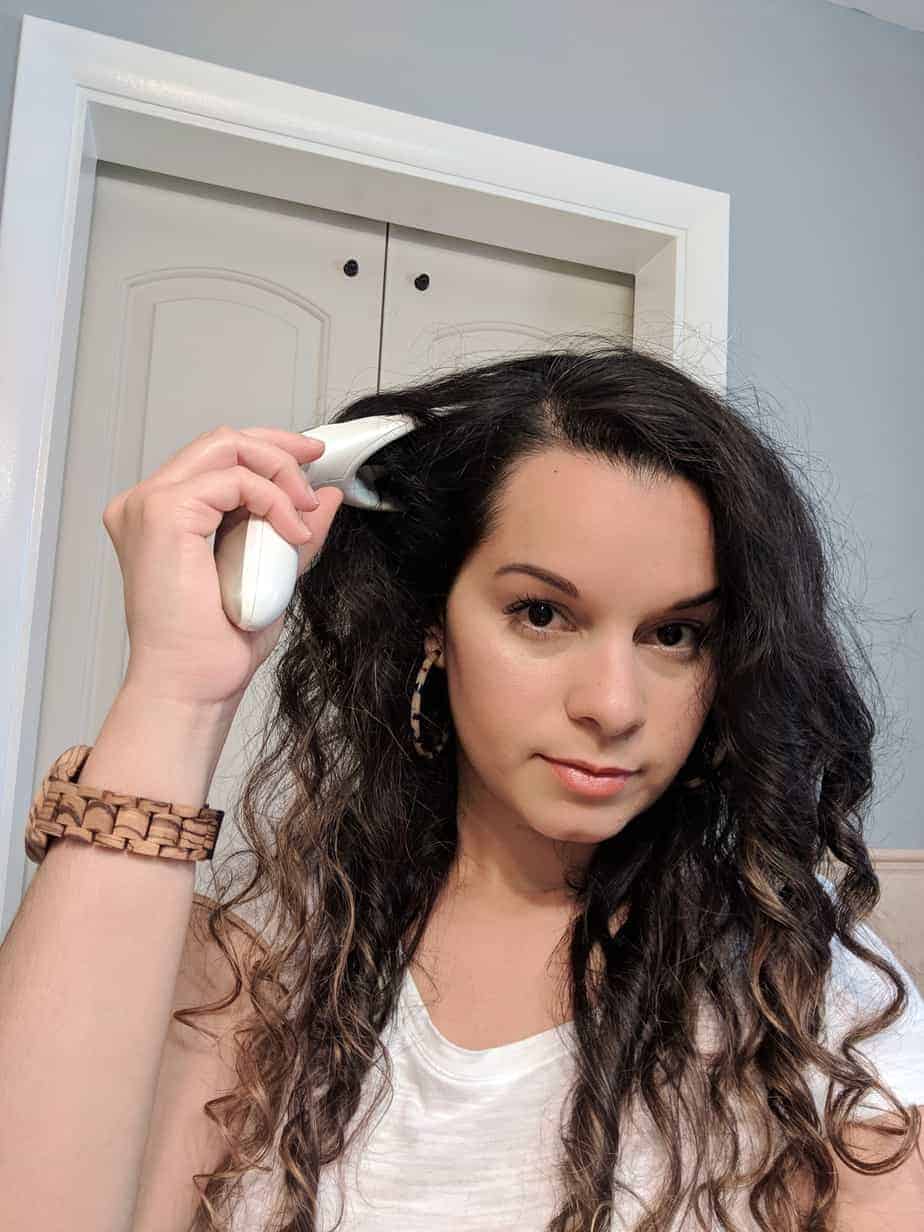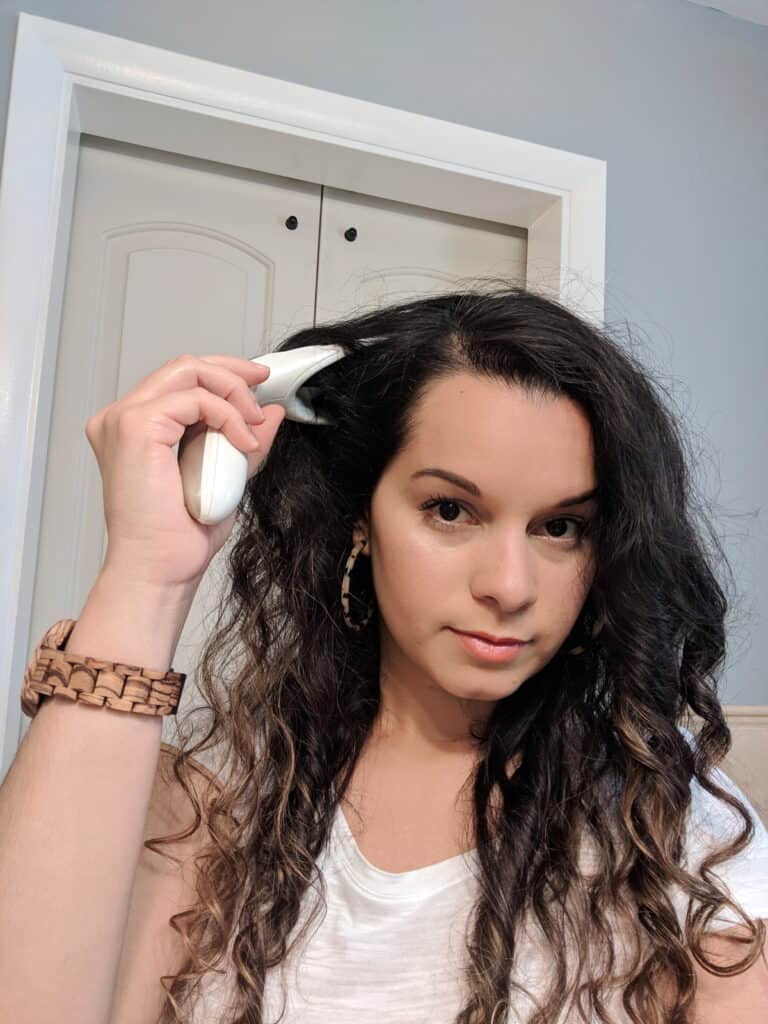 If you tend to have oily roots you can apply dry shampoo before bed. I use the Scalp Revival line because it helps my scalp and I usually apply some on day 3 and 4. Massage it in well and it absorbs overnight so that by the morning your hair looks fresh.
So these basics are how I sleep with curly hair to keep my hair looking decent for several days. Like I said before, the hair buff is the most important one so if you only take one piece of advice from this post, it should be to at least try that. Sleeping with curly hair doesn't have to ruin your hair.
I'll also share this quick video on how I refresh my hair below.
IF YOU WANT TO LEARN MORE ABOUT THE CURLY GIRL METHOD YOU CAN DOWNLOAD MY FREE 10 PAGE GUIDE HOW TO GET STARTED ON THE CURLY GIRL METHOD.
YOU CAN ALSO READ MY OTHER POPULAR POSTS ON CURLY HAIR:
Also, you can follow me on Instagram or Facebook and subscribe to my blog.
Thanks for reading and leave any questions in the comments.