What is Polyquaternium? Polyquats and Curly Hair
This post may contain affiliate links, and I will earn a commission if you purchase through these links. Please read the disclosure policy for more details.
Hair care products are designed to keep our hair looking great, but have you ever wondered what some of the ingredients actually do? You might have seen names like polyquaternium-7 or polyquaternium-10 listed on your favorite shampoo and conditioner, but how do you know if they're good for your hair?
Although their scientific names can be intimidating, these ingredients have many benefits, like giving your locks a smooth, silky feel or helping to make detangling easier. Sounds great, right?
However, polyquaterniums (or polyquats) can have some downsides, and if you want to be sure they're suitable for your hair, it's essential to have all the information.
So, in this post, we'll take a look at the kind of products that you'll find polyquats in, how they can benefit your hair, and what their potential side effects are. This information will help you make the right decisions to keep your hair looking great.
Let's start off with a bit of chemistry to explain what a polyquaternium is.
What Is A Polyquaternium?
The word "Polyquaternium" is a combination of two words, "poly and quaternium." This is the name used in the International Nomenclature for Cosmetic Ingredients to a range of cationic polymers used in hair and skin products. The name describes the chemical structure of a polyquat, which includes quaternary ammonium centers in the polymer.
Polyquaterniums were introduced in the early 1960s and are now found in almost every hair care product on the market. So far, the INCI has approved more than 100 polyquaterniums.
The numerical value that follows the word 'polyquaternium' shows the order of registration, so polyquaternium-11 was registered after polyquaternium-7 but before polyquaternium 39.
Polyquats are known as cationic conditioning polymers, but what does that actually mean?
A polymer is defined as "Any of numerous natural and synthetic compounds of usually high molecular weight consisting of up to millions of repeated linked units, each a relatively light and simple molecule."
Cationic means that the polymer carries a positive charge, which attracts it to the negative charge in your hair or skin.
Finally, a product is considered to be conditioning when it improves the appearance and manageability of the hair alongside quality characteristics such as body, combability, curl retention, and slip. Hair is basically dead material derived from the few live cells in the follicle, so conditioning has to be a continuous process.
Putting all of that information together, you can now see that a polyquaternium is a polymer that:
consists of up to millions of linked units
contains quaternary ammonium centers
carries a positive charge
improves the condition of your hair and skin
All polyquats have a different molecular weight, structure, and strength of positive charge, which is why each polyquaternium reacts differently with your hair.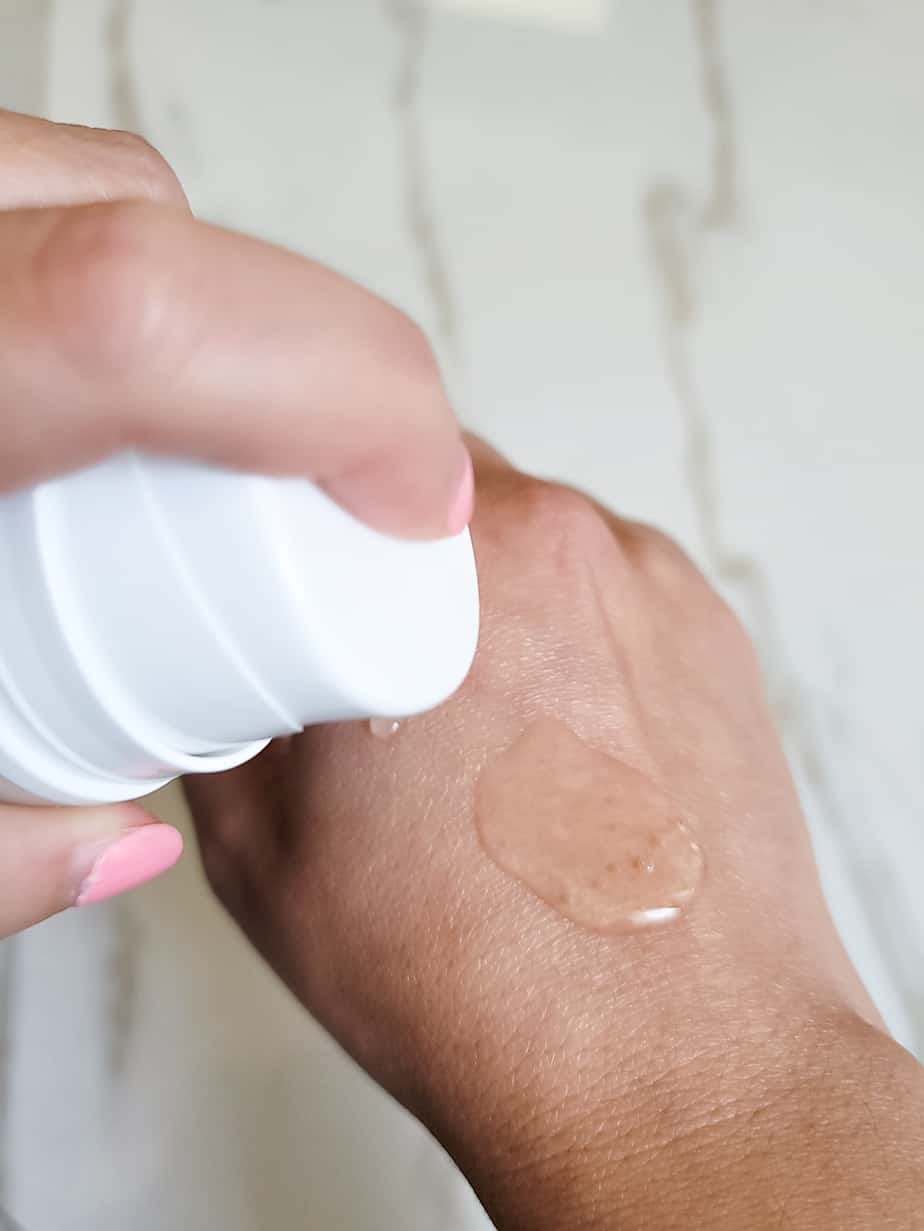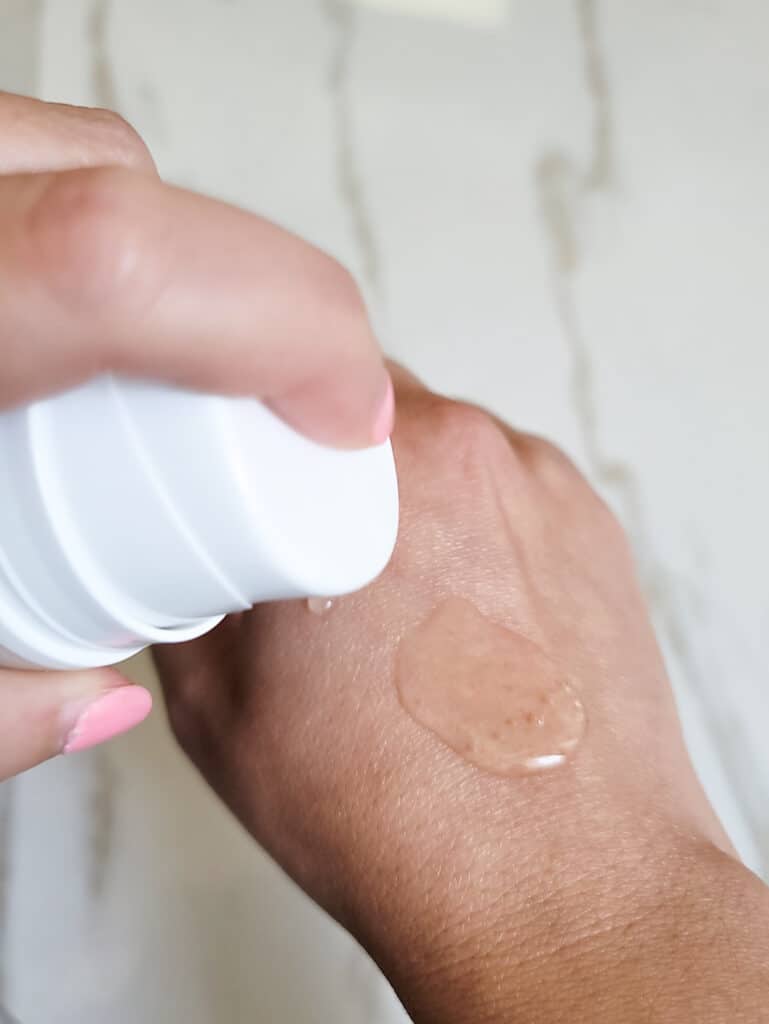 How Do Polyquaterniums Work On Hair?
Polyquats are attracted to your hair strands because they are cationic conditioning polymers. This means they carry a positive charge and are attracted to the negative charge in your hair strands. This negative charge is stronger on hair exposed to popular hair care products like most shampoos, high alkalinity relaxers, and hair proteins.
The surface of your hair strands is easily damaged through heat styling, color treatments, sun exposure, or wear from general daily grooming. The scales of the cuticle usually lay flat to protect the cortex at the center of the hair structure. However, when the scales become worn or damaged, they may stay lifted, exposing the cortex to even more damage.
The nitrogen in cationic polymers attaches to the hair strand, while long carbon chains are directed toward the hair's cuticle. This has a hydrophobic (water-repelling) effect that binds the polyquaternium to the hair proteins and forms a protective film around the hair shaft. This film helps the cuticle scales resist uplift, which is what gives your hair a smooth, silky feel.
The chemical structure of a polyquaternium allows it to bind more firmly to hair that has been damaged. This makes polyquats really effective on high-porosity hair or hair exposed to damage from heat styling or chemical treatments.
The higher the molecular weight of the polymer, the stronger it will bind to the hair's surface. This means deeper conditioning but also makes washing the polymer off the hair strands more difficult.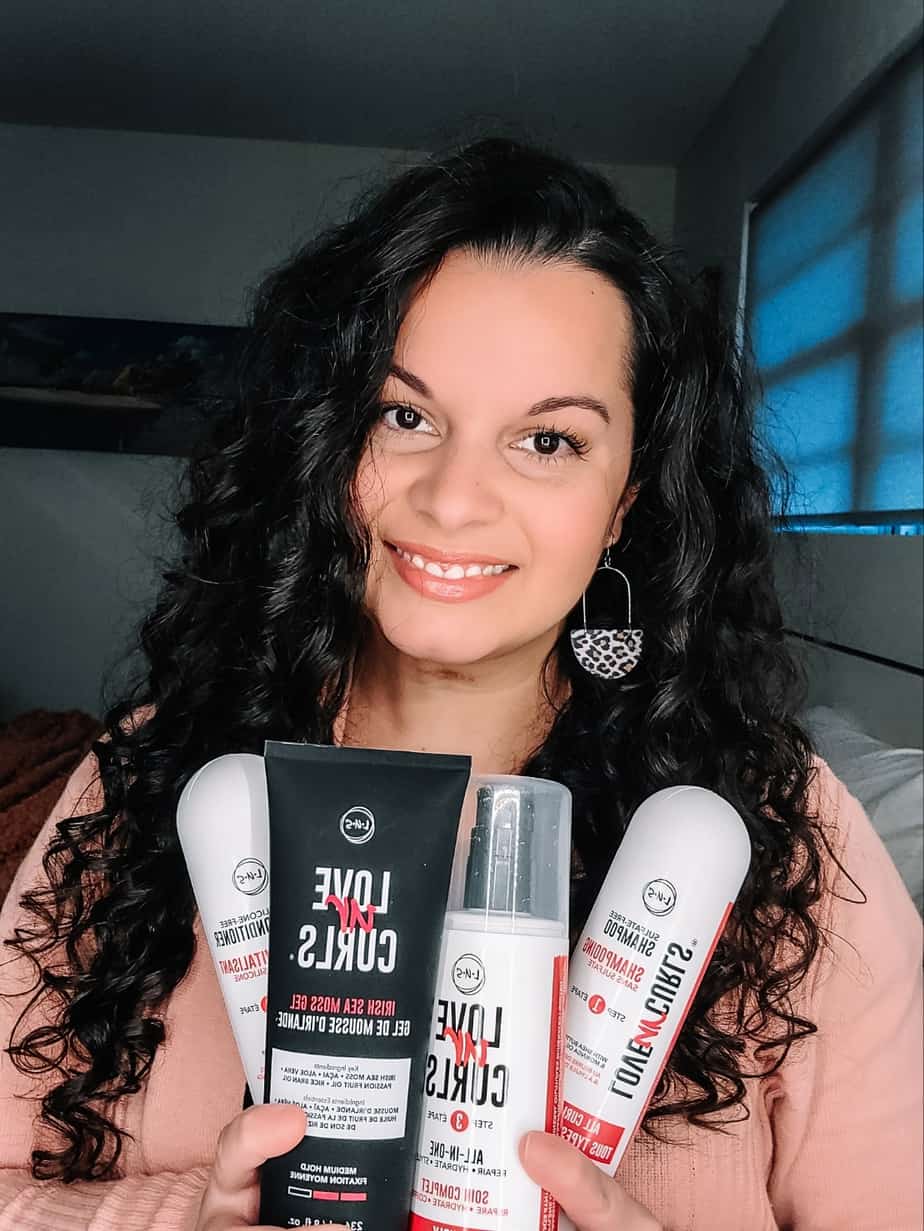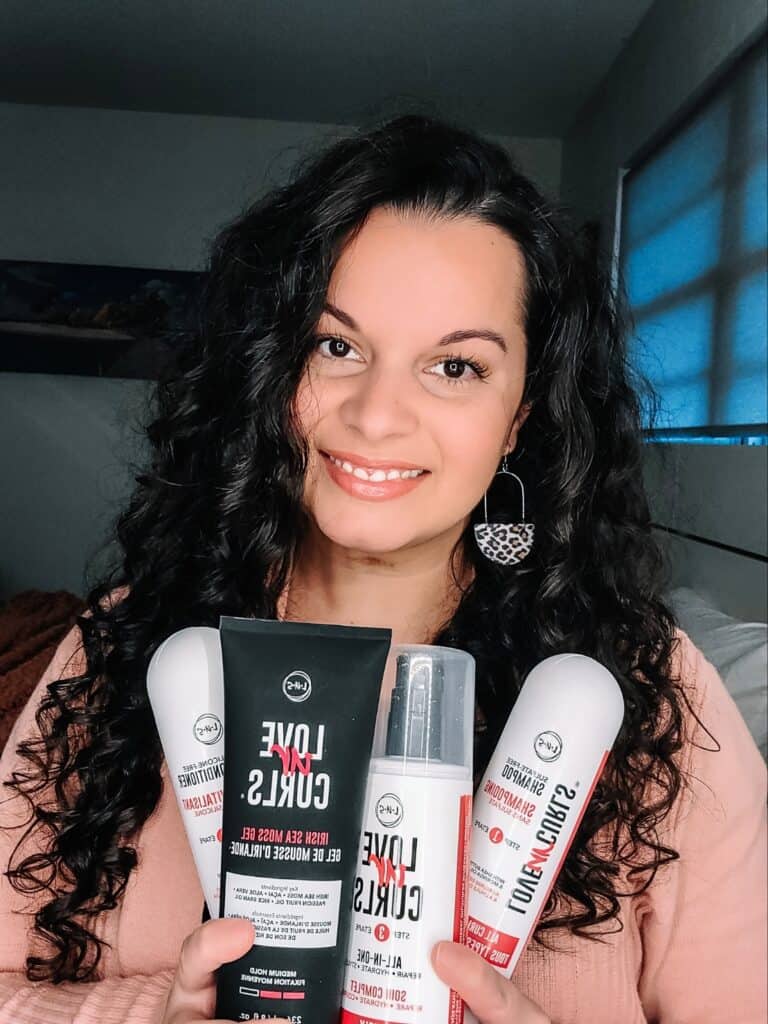 Hair Care Products That Contain Polyquaterniums
Polyquaterniums are excellent hair conditioning compounds and often offer other benefits, such as frizz control.
You'll find them in a wide variety of hair care products, including:
What are the Different Types of Polyquaternium?
Scientific advancements mean that new polyquat variants are constantly being refined, and there are now over 100 polyquats currently registered with the INCI database.
The list below is a small selection of the most common polyquaterniums used by the personal care industry in hair care products:
Polyquaternium-4: this water-soluble tan powder is often used as a fixative in styling products. It may also be listed as hydroxyethyl cellulose dimethyl diallylammonium chloride copolymer or Diallyldimethylammonium chloride-hydroxyethyl cellulose copolymer.
Polyquaternium-7: this polyquat offers good conditioning benefits and is also an effective detangler. It is a copolymer of acrylamide and diallyldimethylammonium chloride.
Polyquaternium-10: quaternized hydroxy ethyl cellulose is used in hair care products as an anti-static agent. It also has good moisturizing and film-forming properties.
Polyquaternium-11: this quaternary ammonium compound makes hair feel smoother and softer and also leaves it looking shinier. It is also known as a copolymer of vinylpyrrolidone and quaternized dimethylaminoethyl methacrylate.
Polyquaternium-22: this is a copolymer of acrylic acid and diallyldimethylammonium chloride with excellent conditioning qualities. It also provides firm hold in hair styling products for use on wet and dry hair.
Polyquaternium-39: this is a terpolymer of acrylic acid, acrylamide, and diallyldimethylammonium chloride. It provides fantastic conditioning properties and offers excellent hold, so it is often found in curl retention products.
Polyquaternium-44: this is a viscous clear amber liquid that is used in shampoos and conditioners. It improves the creaminess of the shampoo's lather, makes hair softer and easier to comb, and is also an anti-static agent that reduces the static electricity caused by brushing.
Polyquaternium 47: this polyquat is a terpolymer of methacrylamidopropyl trimethylammonium chloride, methyl acrylate, and acrylic acid, which exhibits outstanding properties as a detangler.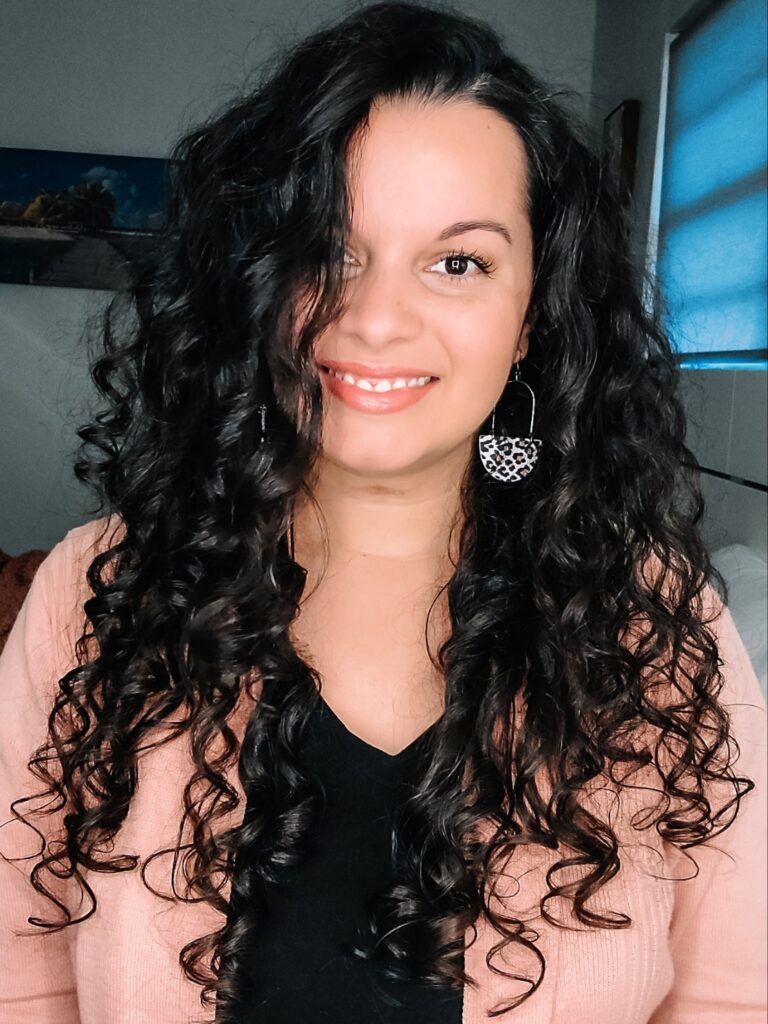 Benefits of Using Polyquaternium Hair Products
Adding polyquaterniums into hair care formulations helps to improve the overall quality of the hair fibers. Each polyquat also provides some specific advantages, such as:
Enhanced Softness: Some polyquats, like Polyquaternium-6, have excellent conditioning benefits, so they are often used in leave-in and rinse-out hair conditioners. These hair conditioning compounds add moisture to your strands, making your mane feel softer and more manageable.
Frizz Reduction: Certain polyquaterniums, including Polyquaternium-10, are film-forming. They wrap your strands in a coating that repels humidity and gives you frizz free hair.
Easier Detangling: Polyquaterniums can also increase slip between your hair strands, which makes detangling simpler and reduces the risk of damage or breakage. An excellent example of this is Polyquaternium-7, which is a common ingredient in detangling sprays.
Styling Support: Styling products like hair mousses and hair gels often include Polyquaternium-4 because of its great styling hold.
Color Protection: Certain film-forming polyquats like Polyquaternium-55 are used in shampoos and conditioners for color-treated hair. That's because the coating they leave on the strand helps to prevent the color particles from being washed out of your hair too quickly.
Heat Protection: Polyquaternium-55 can also be used in heat-protectant sprays, as the film places a barrier between the hair shaft and the source of heat.
Shine Enhancement: Some polyquaterniums, like Polyquaternium-11, also make your hair look shinier by coating the strands in a clear film that makes the cuticle scales lay flat.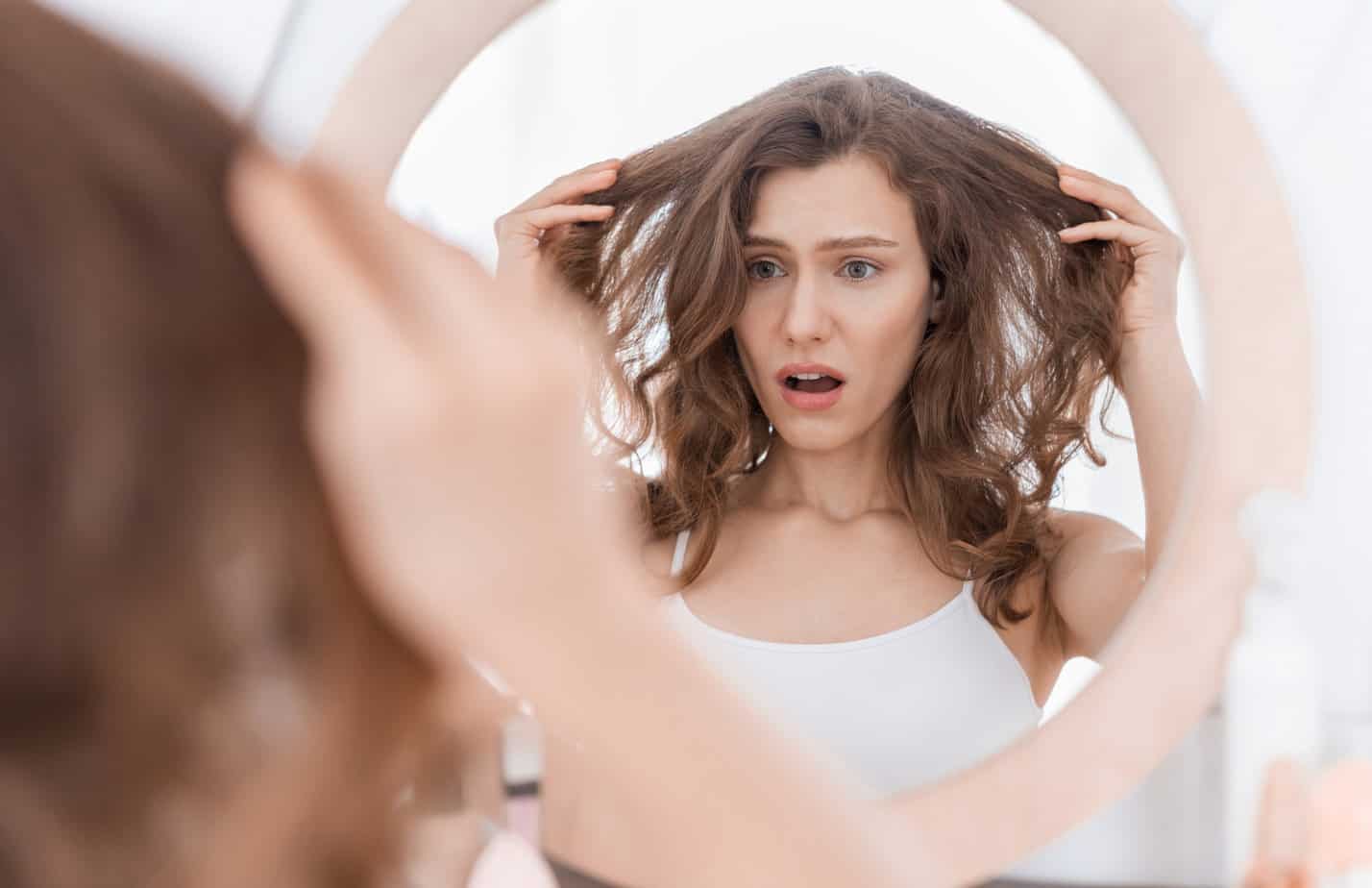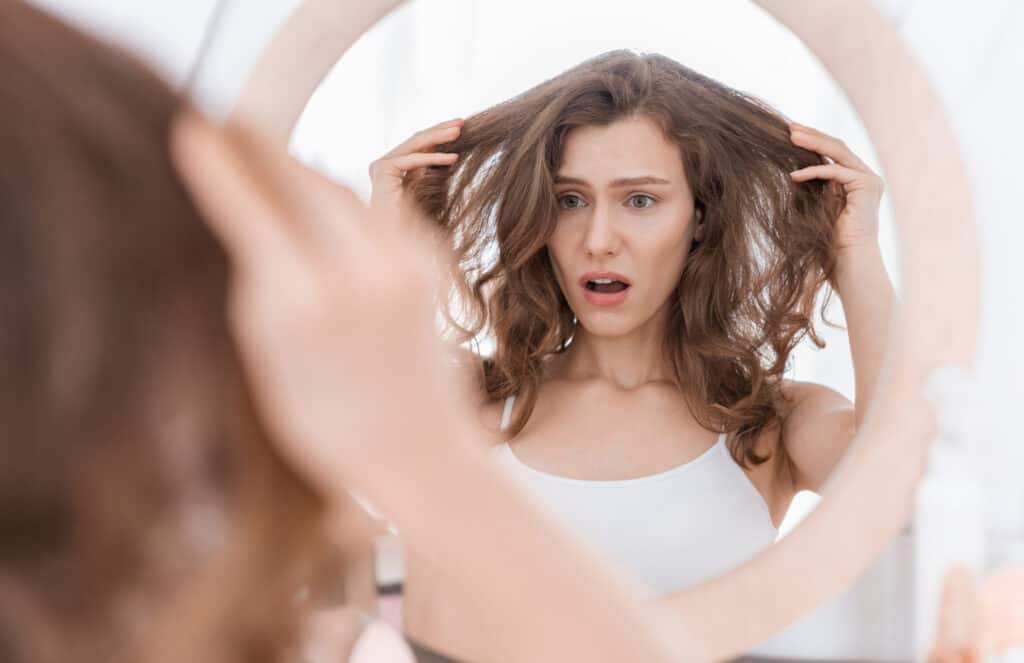 Potential Side Effects of Using Polyquaternium Hair Products
The polyquats mentioned in this guide have been tested thoroughly and are safe for use within the recommended concentrations.
However, if you have sensitive skin or are worried about the possible health side effects from a cationic polymer, it's vital to check ingredients individually for side effects. It would also be sensible to do a patch test on a small area of skin before you first use a product to rule out any allergic reactions or sensitivities on the skin surface.
Product Buildup and Polyquaternium
The main problem generally associated with polyquaternium hair products is product buildup. This is the problem I have with most polyquats.
Overusing cationic polymers can alter the hair surface, causing your strands to feel limp, greasy, and weighed down. Not everyone will experience product buildup from polyquaternium use, but it tends to affect low porosity hair and chemically treated hair more seriously.
If you're unsure whether you have low porosity hair, our Ultimate Guide to Hair Porosity will help you decide.
Heavy buildup polyquats
Buildup can happen with any conditioning ingredient, but polymers with a higher molecular weight are more likely to cause buildup. These include:
Polyquaternium-4
Polyquaternium-4 is often used to thicken hair and add hold to styling products such as gels. It is a cellulosic polymer that can be difficult to remove from strands even with a sulfated clarifying shampoo.
Polyquaternium-7
Polyquaternium-7 is a thick viscous liquid often used in deep conditioning treatments for curly, kinky, or coily hair, and it is also an effective detangler on wet hair. However, it has a high molecular weight (1,600,000 units), which leads to heavy product buildup.
Polyquaternium-10
There are different grades of Polyquaternium-10 with varying molecular weights. Lighter grades are used in detangling and styling products for curly or wavy hair and can usually be removed with a clarifying shampoo.
The heavier versions of Polyquaternium-10 are used in deep conditioning products. The buildup they cause can be difficult to remove even if you use a sulfated clarifying shampoo.
Low buildup polyquats
A low molecular weight polyquaternium is less likely to cause product buildup. So you may prefer to use products that contain these polyquaternium ingredients:
Polyquaternium-6
Polyquaternium-6 is a lubricating conditioner that bonds firmly to damaged hair strands. However, it doesn't form a film and is water soluble, so there is less risk of product buildup.
Polyquaternium-37
Polyquaternium-37 provides softness, volume, and shine without weighing down strands or causing product buildup, so it's a good ingredient for thin or fine hair.
Polyquaternium-69
Polyquaternium-69 provides hold and is a common ingredient in hair gels. It does form a film on the strands, but one or two washes will soon remove the residue. This is my favorite of the polyquats since my hair needs the extra hold but gets buildup very easily.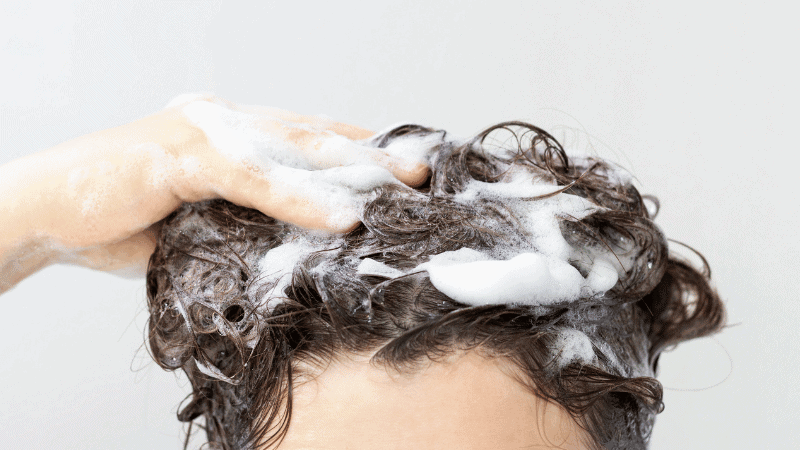 How To Remove Polyquats From Hair
Using polyquat-enriched products could make your hair look dull and feel weighed down or matted. If this happens, it's better to avoid using products containing polyquaterniums or use them just once or twice a week.
The best way to remove polyquats from hair strands is by using a clarifying shampoo containing C14-16 olefin sulfonate. This anionic surfactant is very effective at clearing cationic residue, such as polyquats.
Some good shampoos that contain C14-16 olefin sulfonate include:
Are Polyquaterniums Good or Bad for Curly Hair?
Curly hair tends to be dry, brittle, and prone to tangling and damage. Polyquaterniums can be very beneficial for damaged hair, as they are effective conditioning ingredients and can also provide added slip that makes detangling easier.
However, certain polyquats can cause build-up on your curls, so it's essential to choose products carefully.
Polyquaterniums with a lower molecular weight, like Polyquaternium-37, are better suited for curly hair as they are less likely to build up on the strands. You can also use a clarifying shampoo every few weeks to remove any product buildup.
If buildup is still a problem after using a clarifying shampoo, it would be better to avoid using polyquats on your curls.
Alternatives to Polyquaterniums
Polyquaterniums are often used as an alternative to silicones. So, you could consider using products that contain silicones if you want to avoid polyquats.
Like polyquats, silicones can make your hair look and feel smooth, and they also help fight frizz. Unfortunately, they can also cause product buildup on your locks, so using a clarifying shampoo every week or two to remove excess silicone from your strands is advisable.
Using water soluble silicones may be a better alternative.
Is A Polyquaternium Safe for Daily Use?
Polyquats are fantastic ingredients that can help your hair look and feel fabulous. However, they do have some downsides.
If you find that polyquat-enriched products don't cause you any problems, you can feel free to use them regularly in your daily hair care routine.
However, if you find that they cause buildup, you should use a good clarifying shampoo regularly to remove the residue or use an alternative product.
FAQs
Still baffled by polyquaterniums? Here are some of the most frequent questions about polyquats:
Can I Use Polyquaternium if I Have Sensitive Skin or Scalp?
Every polyquaternium has its own advantages and disadvantages, and some of them will be unsuitable for use on sensitive skin.
Polyquaternium-7 and Polyquaternium-10 are two cationic polymers that frequently appear in hair formulations. Both of these are suitable for use in skincare and hair care products at the recommended concentrations, which are up to 5% for Polyquaternium-7 and up to 2% for Polyquaternium-10.
Above these levels, both ingredients may cause irritation or allergic reactions on sensitive skin.
Are Polyquaterniums Safe for Color-Treated Hair?
Some polyquaterniums are safe to use on colored hair. For example, Polyquaternium-55 is too heavy to use on fine or low-density hair and may cause product buildup, but it gives excellent heat protection for color-treated hair.
If in doubt, it is best to stick to hair care products labeled as color-safe.
Can I Use Polyquaternium-Enriched Products on Children's Hair?
Some polyquats are suitable for children's hair. For example, Polyquaternium-10 is used in children's hair care products like JOHNSON'S® Strength Drops Kids Shampoo and Aussie Kids Moist Sulfate Free Shampoo.
However, not all polyquats are gentle enough for use on children, so it is safer to stick to products formulated for children's hair.
What Is the Difference Between Polyquaternium-10 and Polyquaternium-37?
Polyquaternium-10 is often used in conditioning shampoo and deep conditioning treatments suitable for curly and coily hair. As well as its conditioning properties, it also adds shine and volume and acts as an excellent detangling agent.
Polyquaternium-37 is also a conditioning ingredient that adds volume and shine. However, this polyquat is more suitable for thin and fine hair as it is non-film-forming and won't weigh strands down.
Is Polyquaternium-11 a Carcinogen?
Research indicates that Polyquaternium-11 is not a carcinogenic ingredient. However, each polyquaternium is a separate ingredient, so if you are worried about this, it's essential to check the research for each polyquat individually.
Does Polyquaternium-10 Cause Build-Up?
Polyquaternium-10 is often used in detangling shampoos and provides light hold in some styling products.
There are different grades of Polyquaternium-10, and the lighter grades can cause slight to moderate buildup. This can be removed with a polyquaternium-free, anionic shampoo containing olefin sulfonate. Heavier grades of Polyquaternium-10 may be difficult to remove, even with a clarifying shampoo.
Conclusion
Polyquaterniums are a group of cationic polymers commonly used by the personal care industry in hair and skin care formulations.
The chemical structure of polyquats means they are attracted to hair strands, especially hair exposed to damage from stressors like chemical damage or heat styling. Polyquats provide many benefits that leave hair feeling soft and free from frizz or provide styling hold.
Although polyquats have been thoroughly tested and are safe in hair and skin care products, some people might experience a sensitivity or allergic reaction. If you have sensitive skin and are considering using a new product for the first time, doing a skin patch test first will allow you to rule out any side effects.
It is also possible to experience product buildup caused by a polyquaternium. A clarifying shampoo containing C14-16 olefin sulfonate will help to break down most polyquat buildup. If that isn't effective, you might prefer to avoid using polyquats on your hair.
Polyquaterniums can be very beneficial for all hair types, including curly hair. However, if you're worried about whether a polyquaternium is good for hair or have any other questions, your stylist can advise you on the best products to suit your locks.