The Best Beauty Deals for Prime Big Deal Days 2023
This post may contain affiliate links, and I will earn a commission if you purchase through these links. Please read the disclosure policy for more details.
This year Prime Big Deal Days runs for 48 hours from October 10-11. It's their second biggest sale of the year and I always take advantage. But you do have to be a Prime member to get these special prices so if you're not, then sign up already! Click here to try it out free for 30 days and take advantage of the deals. I'm a member for the perks more than anything. Things like grocery delivery, fast shipping, and streaming are things I value.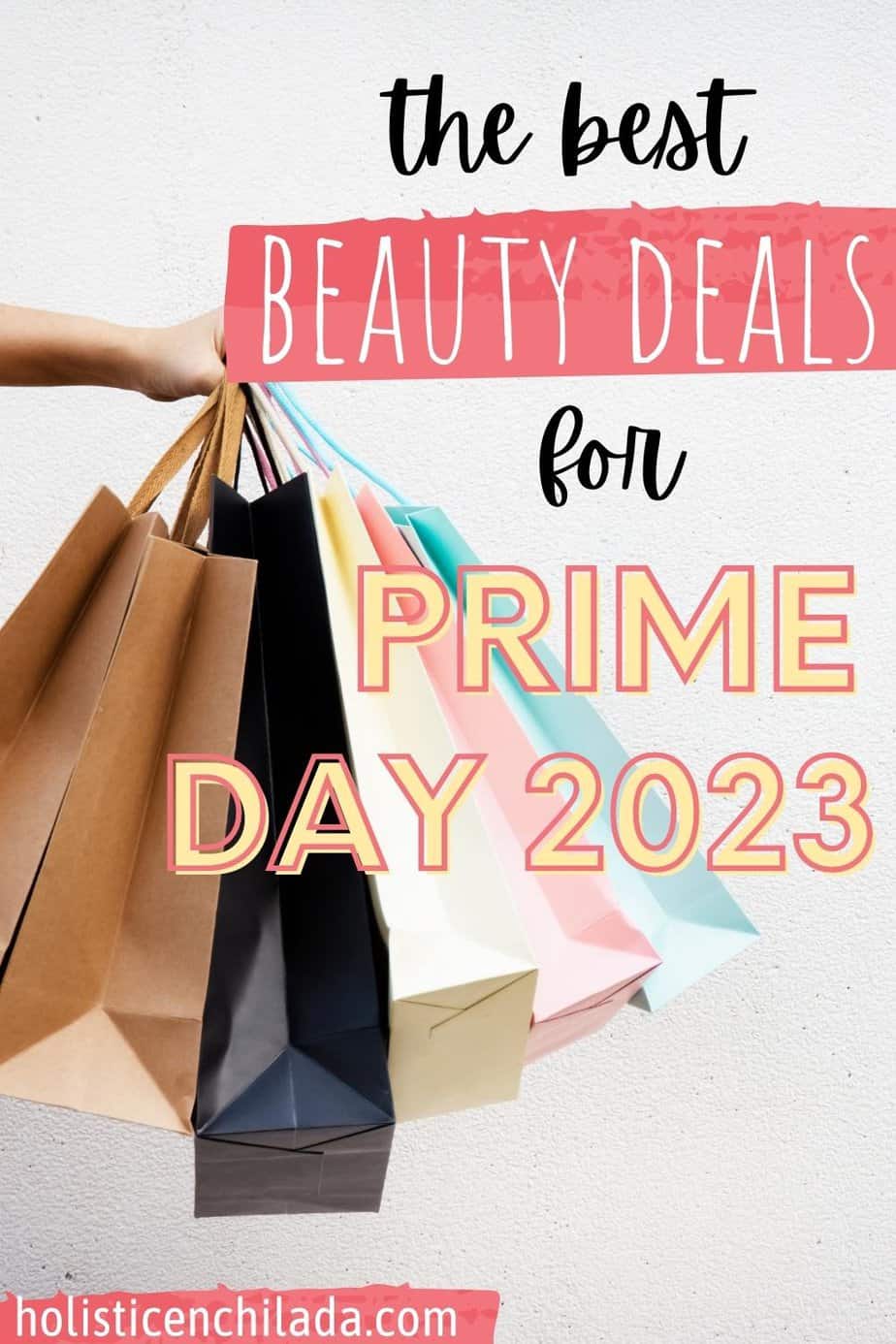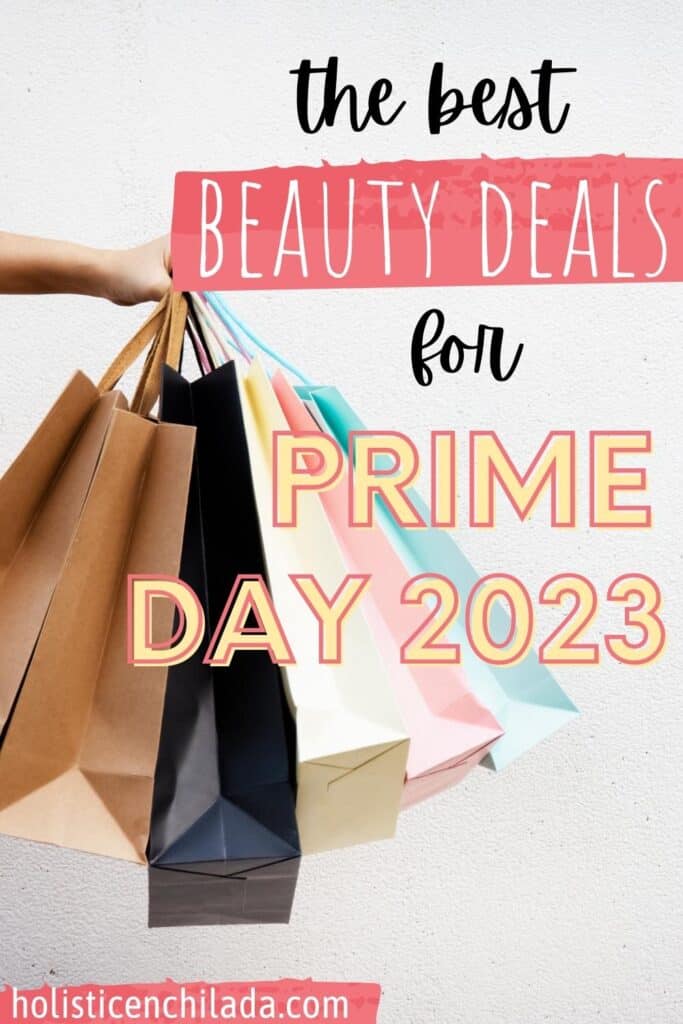 In this post, I will share a few tips to help you score some deals for Prime Day, and list the current deals I think you should check out (and update it a few times throughout the day as new deals go live). Some deals go very quickly so don't linger too much if you see something you really want. I did that last year and missed out on a rock discovery set I really wanted for my daughter.
For the most up to date deals, I recommend you follow my Amazon lists which I will be adding to throughout the day so you can see recommended deals.
Also, this list is not compiled just to get you to buy things. Don't buy stuff you don't need just because it's a good deal. Consumerism is a huge problem but I know we still need to buy things. I like to wait for sales for all my purchases and don't shop much in general.
So I created this list to help you find products you might need quickly. It took me many hours of scrolling through to find all of these. Hopefully, it saves you some time.
Prime Day Shopping Tips
Make a list of what you want before you start browsing, or you'll end up buying a bunch of stuff you don't need.
If you don't have a Prime membership and don't want to spend the money on that but still want to take advantage of the deals, join using their 30-day free trial, buy the Prime Day stuff you want, then cancel your membership.
If you want to support small businesses instead of Amazon, shop the handmade section. This is similar to Etsy with small business running their shops on the Amazon platform.
Check out the lightning deals section for time-limited deals. I recommend you sort and filter the results for what you're looking for because it can be overwhelming.
You can check how good a deal something really is by adding it to your cart, then viewing your cart to checkout. It will show you the current sale price and the regular price. Sometimes the deals they advertise is really not as good as they say it is.
Don't buy beauty products from brands you don't know. There are so many fake beauty products on Amazon. Check to see where the product ships from and make sure it's the brand name or Amazon that's listed as the store (see image below).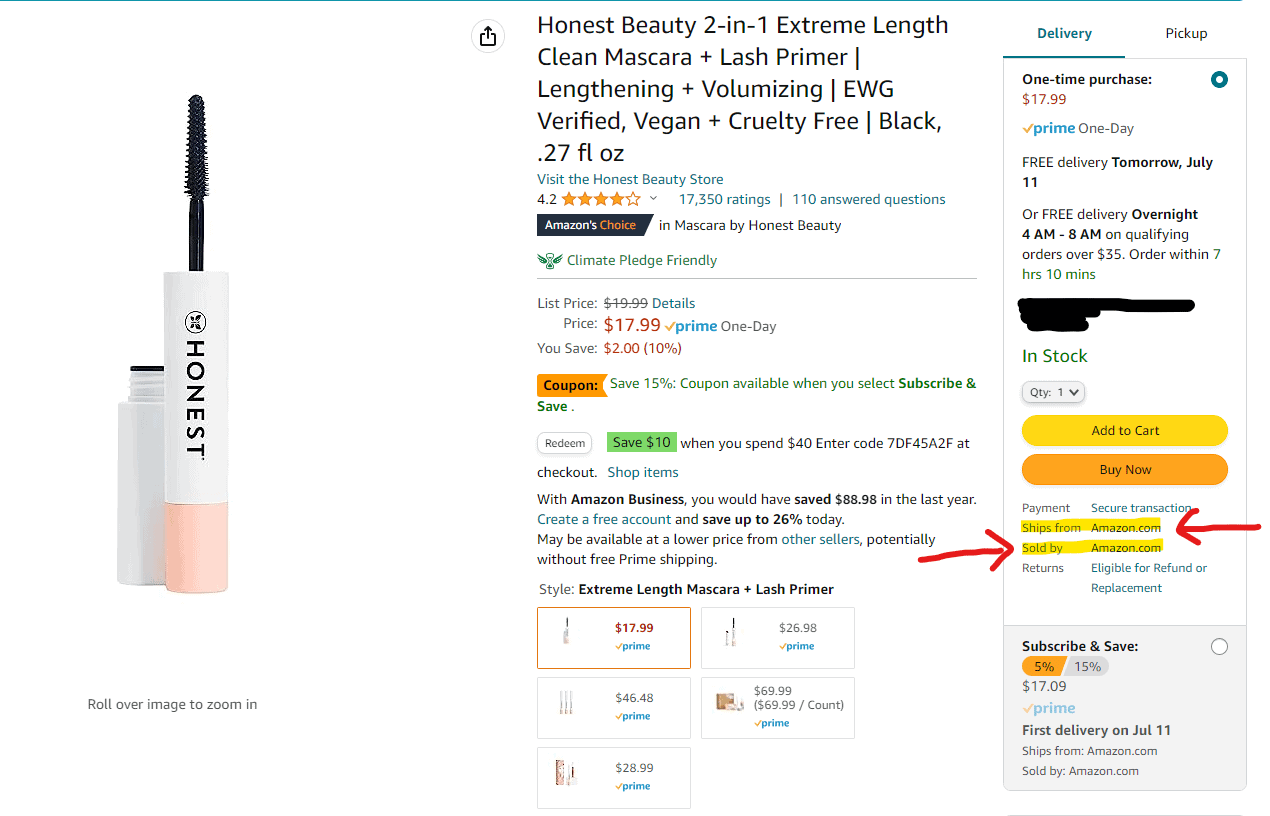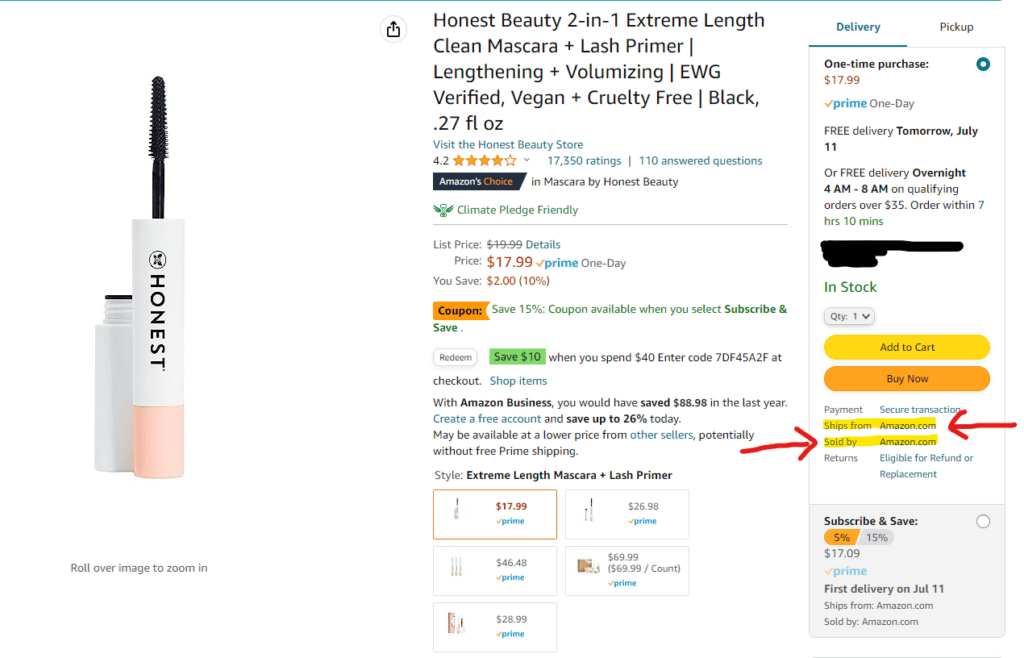 Current deals:
Some deals may expire or sell out and some have not started yet. I will update this list throughout the day as I can, but I recommend you view my lists on Amazon for the most up to date deals and because I add more to it than what I show here.
Hair & Beauty Top Picks
Find lots more products on my Amazon list page that I update more often.
Home Top Picks
Other products on my list (or that I recommend):
I'm not big on a lot of tech stuff so I really only care about the Kindles. But Amazon is offering amazing deals on their tablets and Alexa devices.