A Review of the Behairful Brush For Fine Curly Hair
This post may contain affiliate links, and I will earn a commission if you purchase through these links. Please read the disclosure policy for more details.
*I no longer recommend the Behairful Brush. I am leaving this review up so people can find it and be warned.
Behairful has a history of poor customer service, with some customers reporting they never received their orders. I have a hard time getting in touch with them so I no longer recommend you purchase from this company.
I have found the Briogeo Vegan Board Bristle Brush to be the closest dupe for the Behairful.
---
The Behairful brush is a life-saver for anyone with curly hair. It creates juicy curl clumps and reduces frizz to make your curls look fantastic! I've been using it every day since I got my hands on one, and it makes my curly hair routine so much easier. The best part? My hair looks great for days longer than before, which means fewer bad hair days! Read on for my full Behairful brush review.
If you prefer videos, check out these two:
What is the Behairful Brush?
The Behairful brush is a dense paddle brush with firm boar and nylon bristles that is designed to detangle and distribute product in curly hair. It's great for detangling all types of curly hair, but is particularly useful for fine or low density curls that slip out of other brushes. It does well to create "clumps" in the hair during the styling process, which can add thickness/volume around your face and even help to reduce frizz. It can also be used to distribute product evenly throughout your hair, and it does well for smoothing flyaways or frizzy sections.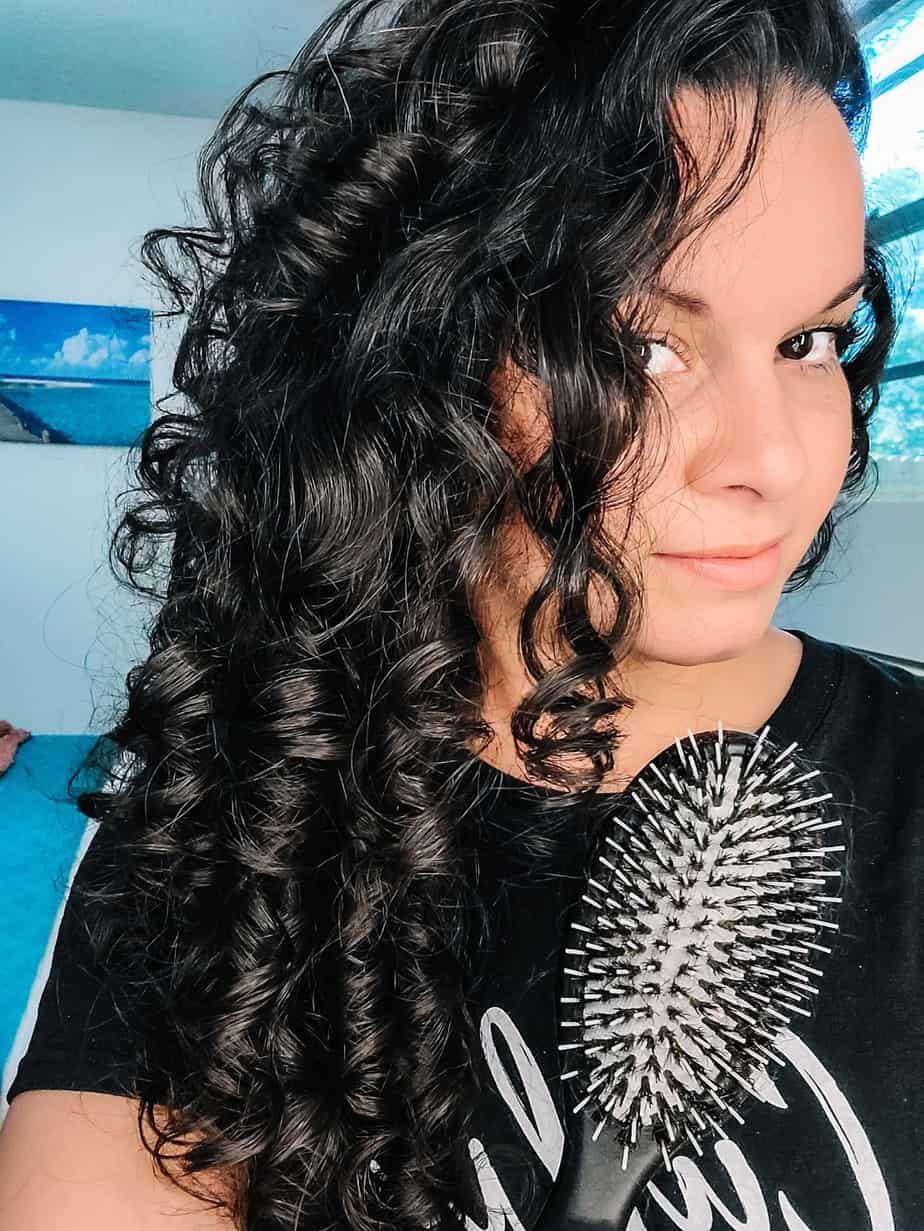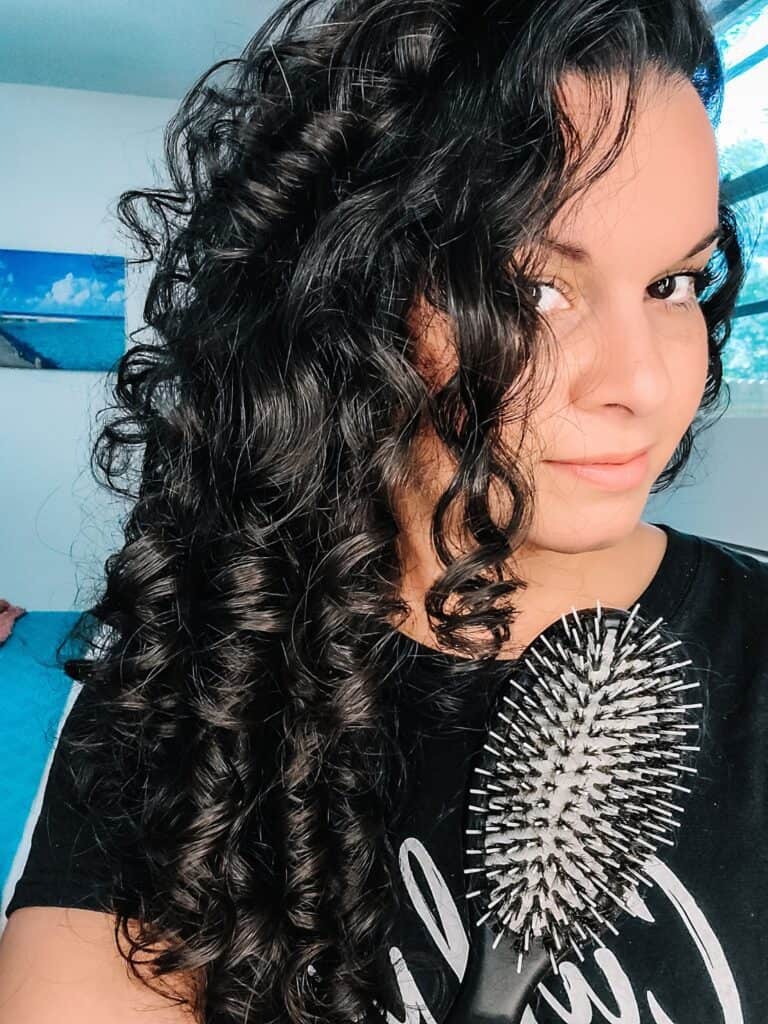 The benefits of using a brush on curly hair
There are a few benefits to using a brush on curly hair. Brushing your curls helps to evenly distribute the product throughout the hair, which means that you'll get more of the benefits of any product you're using (holding agents, moisturizers, etc).
Brushing your hair can also reduce frizz and fight against the dreaded "puff" by creating curl clumps that will hold without slipping. This brush does an amazing job at creating curl clumps.
Brushing also helps with detangling if you're unable to finger detangle, or if finger detangling takes so long and just isn't for you.
Here are the benefits of using the Behairful Brush:
Creates ribbon like curl clumps
Reduces frizz
Detangles
Creates lots of tension when styling
Distributes products well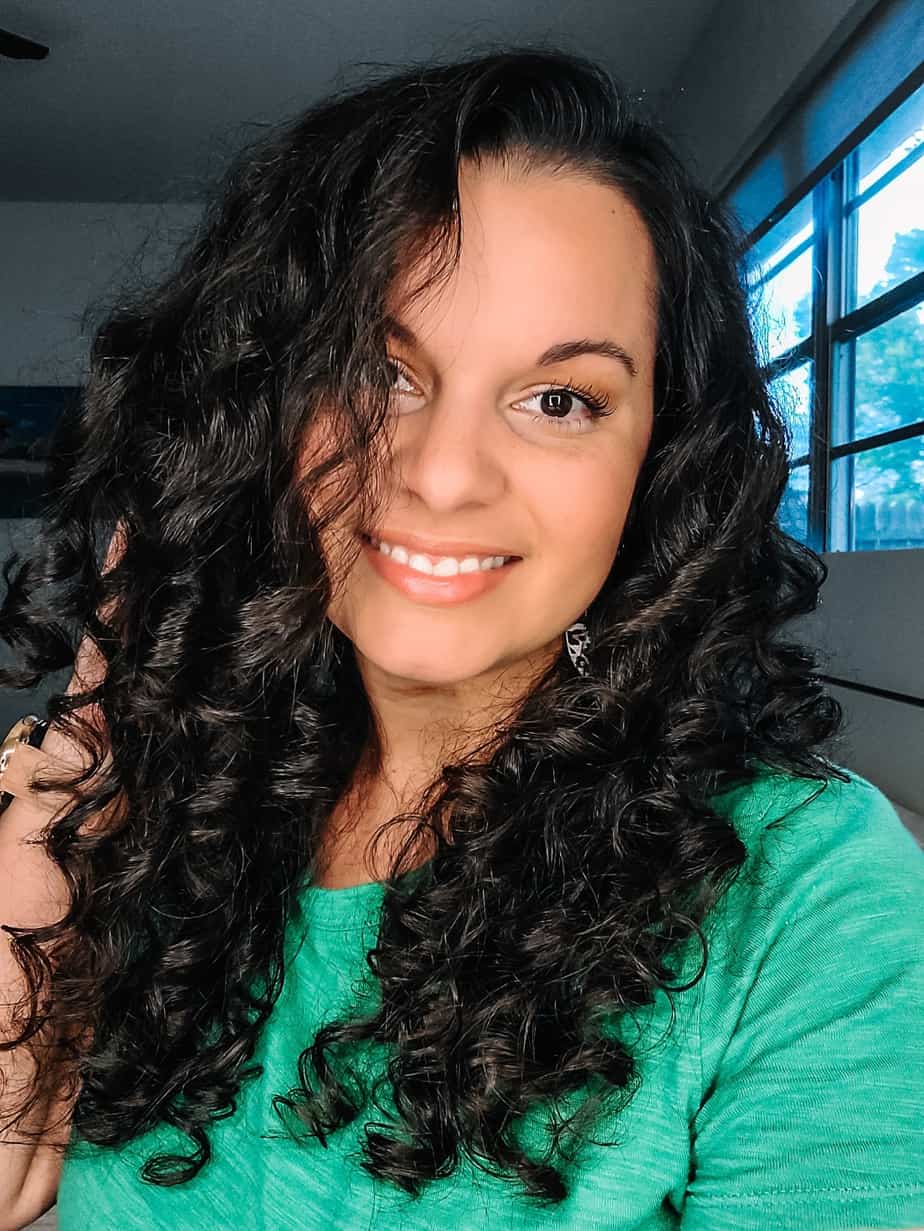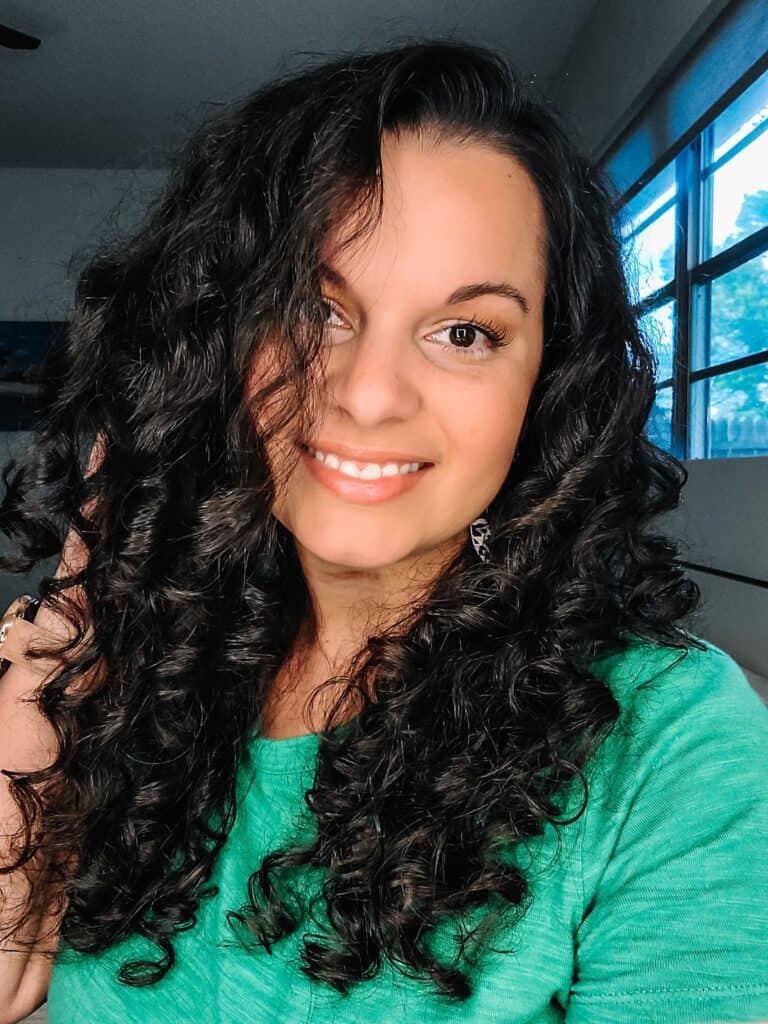 How to use the Behairful brush on fine curly hair
Dry detangling
If you prefer to detangle your hair when dry, this brush works well for that. Carefully detangle hair in small sections, working from the bottom up.
You can watch my tutorial for dry detangling with the Behairful brush here.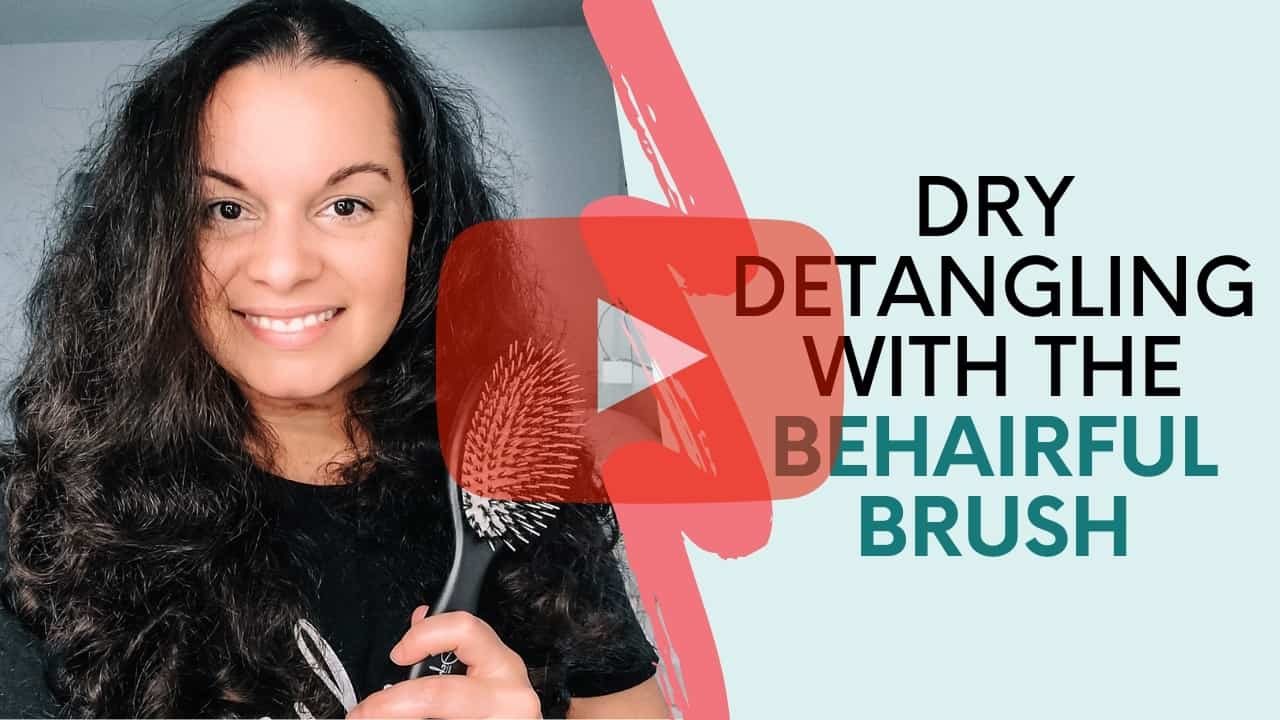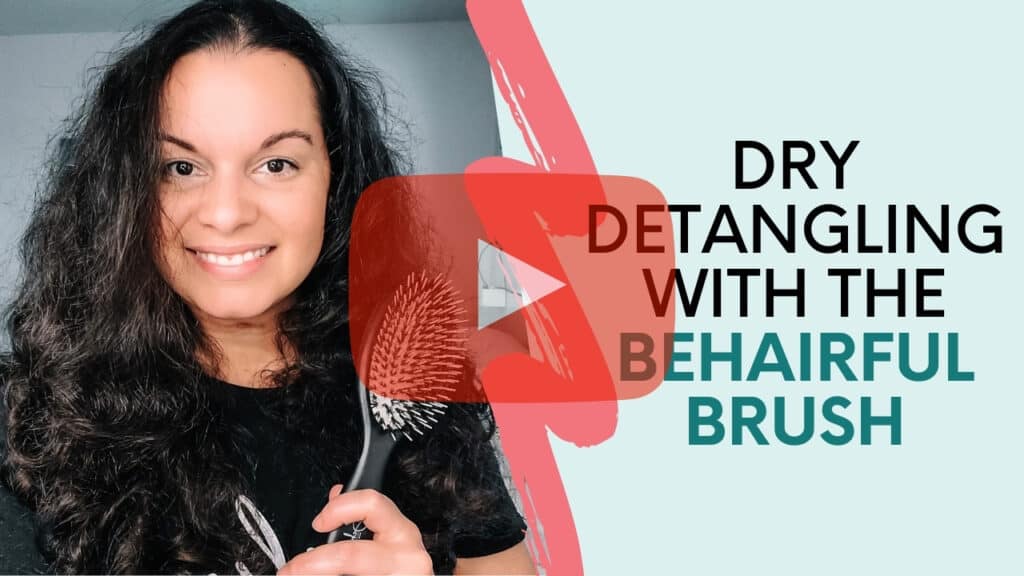 Wet Detangling
After you have conditioned, you can use this brush to detangle. I don't like to use it for this because the nylon bristles are really scratchy and it's quite painful.
Wet Styling
This is where the brush really shines. Because it does so well creating curl clumps, this is my favorite way to use the brush. The Behariful brush creates a lot more tension than other brushes do so it actually pulls my curls into clumps instead of my fine hair just sliding right through it as it does with every other brush I have tried.
To use it for wet styling, apply your styling products to your hair as usual, and when upright, use the brush to create clumps in small sections.
You can do this all over, which is quite time consuming, or just brush the areas that give you trouble or show the most. This is what I do because it's a lot faster.
When done, scrunch hair up gently and air dry or diffuse.
Watch the video below to see my Behairful Brush styling routine here.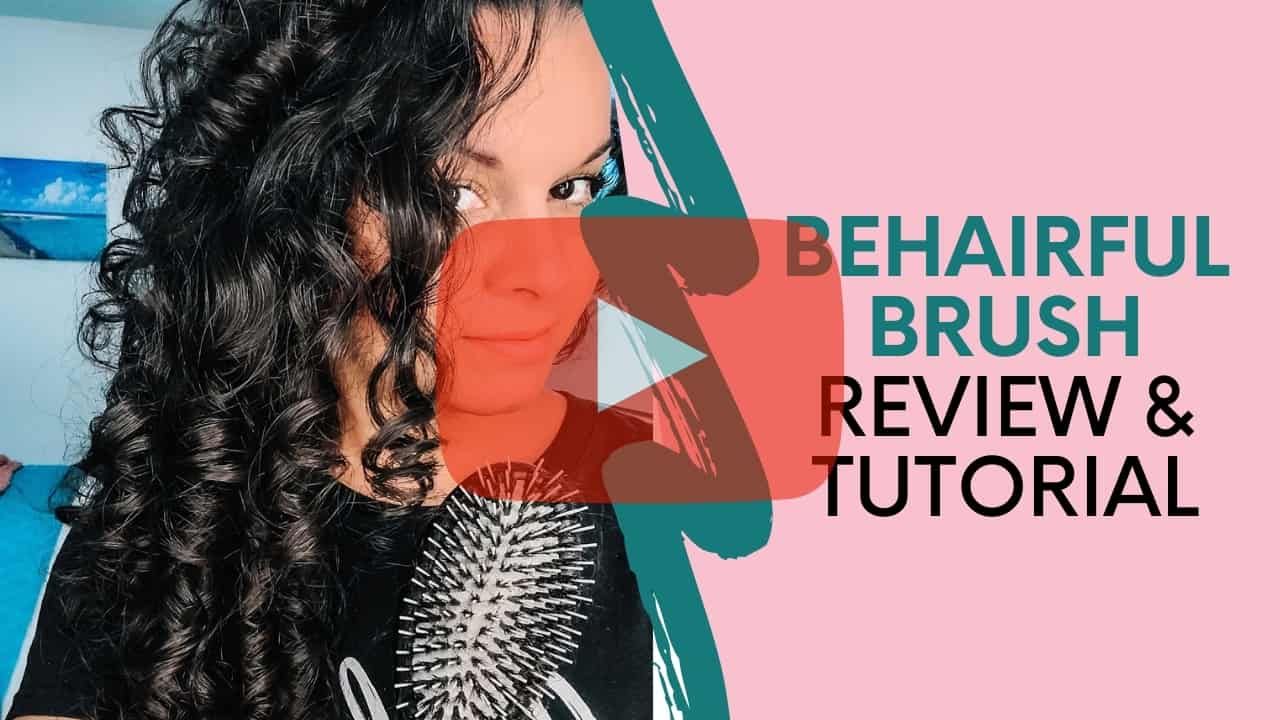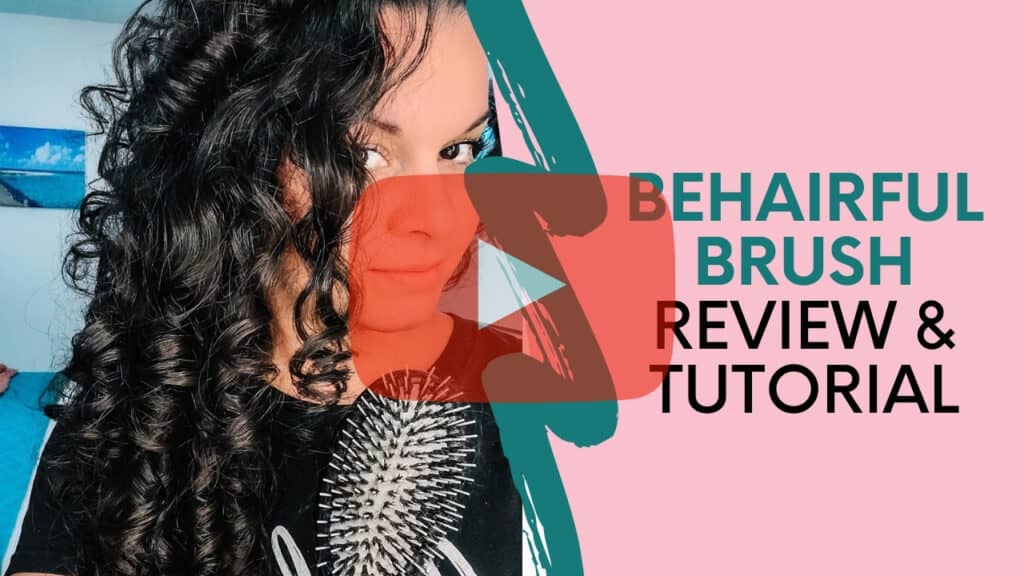 Results Using the Behairful Brush
I noticed a few things after using this brush a few times:
My clumps were more uniform
My hairstyle lasted longer, even in the heat and humidity using the same products as before
I had a lot less frizz
I had more volume compared to using other brushes
One of the times I used this brush was a wash day where I planned to go to the zoo the next day. I had to wash my hair and needed to test the brush out so I did it thinking my hair would be ruined the next day anyway so it would have been a waste of time. But I wanted to play around with it for this review.
To my surprise, my hair did not get ruined at the zoo. I walked around in 92-degree heat and 82% humidity for 5 hours with my hair down (I get headaches putting it up for that long) and it looked almost exactly the same as it did the night before. I couldn't believe it!
Check out the photos below from a few different wash days using the brush.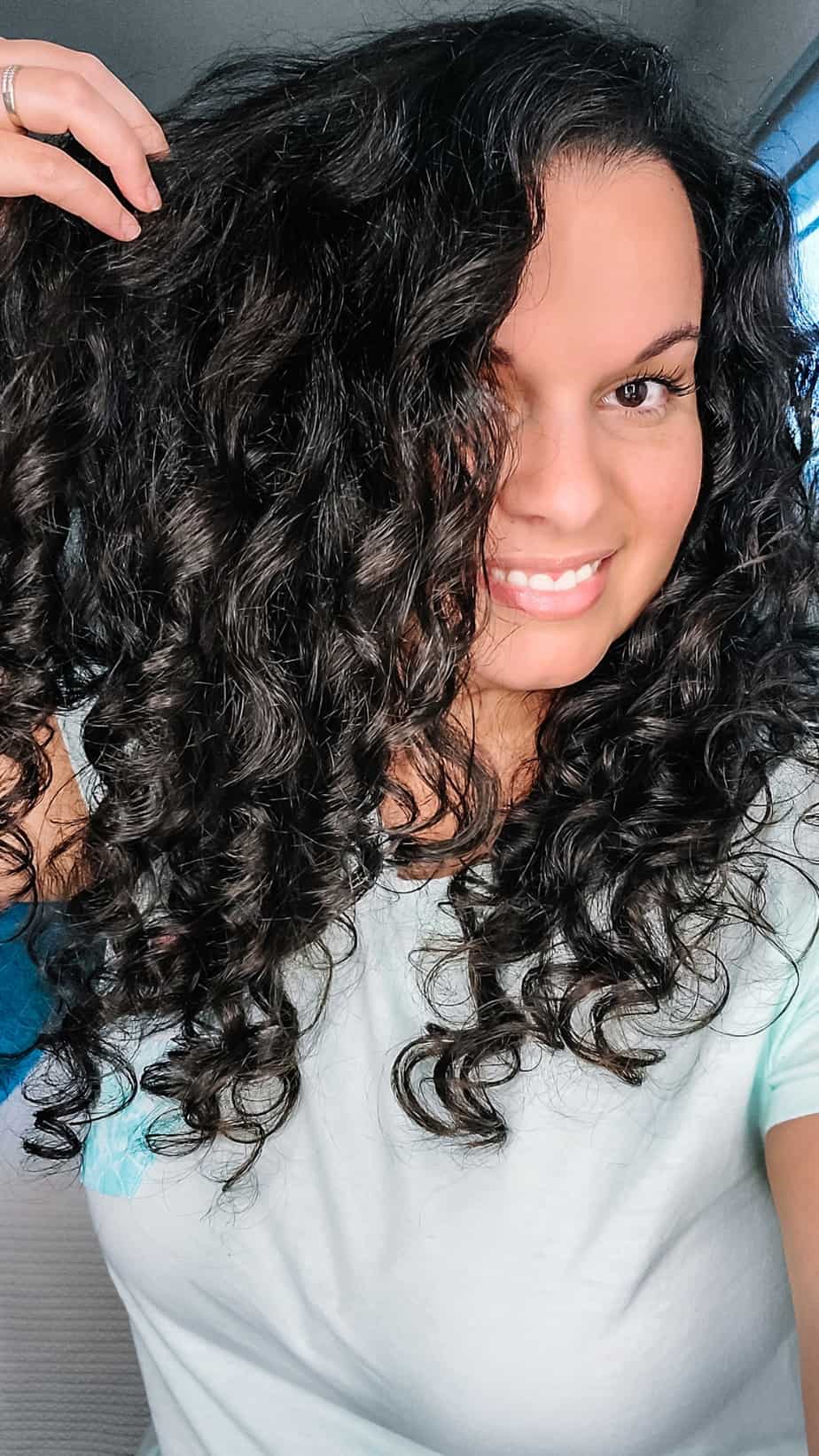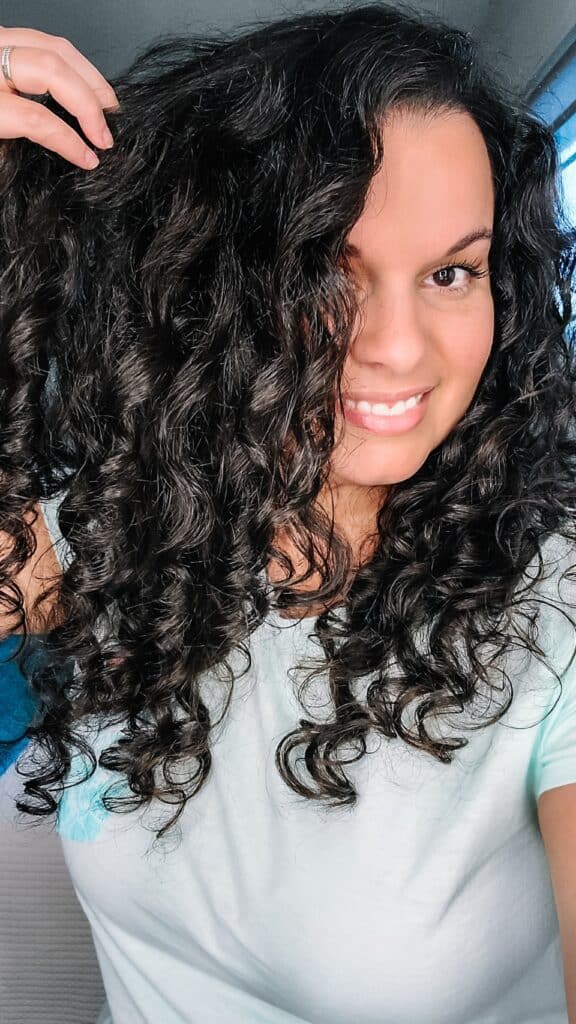 FAQs about this product
Does the brush really help with frizz?
YES! I think this is the biggest benefit. This brush helps to fight frizz in several ways, but mainly it separates your hair into clumps that reduce tangles and therefore will be less frizzy.
Is it good for fine curly hair too?
Yes, I wrote this review specifically for fine curly hair. The tension this brush creates works well for fine hair and pulling the hair away from the scalp helps create volume.
Is it good for thick curly hair?
Yes, I've seen some people with thicker/coarser curls use this brush and it works well for them too.
How big is the brush?
The size of the brush varies depending on how you hold it, but I would say that it's probably around 4 inches wide. It's a bit bulky, so if you have small hands or are used to using smaller brushes/combs, this might not be for you.
What is the brush made of?
The bristles are boar and nylon and it says the handle is wood, but I don't know what type of wood.
Will it damage curly hair?
Generally speaking no. I've used this brush on hair that was completely dry and on soaking wet hair. Both times it didn't cause damage to my hair which is pretty fragile since it's fine curly hair.
But if your hair tends to break, I would recommend you don't use any brushes until that breakage improves. Since this brush creates so much tension I worry that it could cause damage to hair that is prone to breakage.
What kind of curls does the brush work best for?
The Beharful Brush is said to work for all curl types, from 1A to 4C.
Where can I purchase this product and how much does it cost?
You can purchase the Behairful Brush from their website. The regular cost is $40. You can use my affiliate code HE10 for a discount.
Bottom Line
The Behairful Brush is a great brush for styling fine curly hair because it creates curl clumps, reduces frizz, detangles, and distributes product well. If you're looking for a styling brush to help with these, or a good dry detangling brush, then I recommend you give this brush a try. I hope you found my Behairful brush review helpful!
Please do me a favor and share this post to social media, as it helps me grow my audience and spread the word about our curly hair movement! And remember to subscribe to my YouTube Channel for more curly hair tips and product recommendations. Thanks!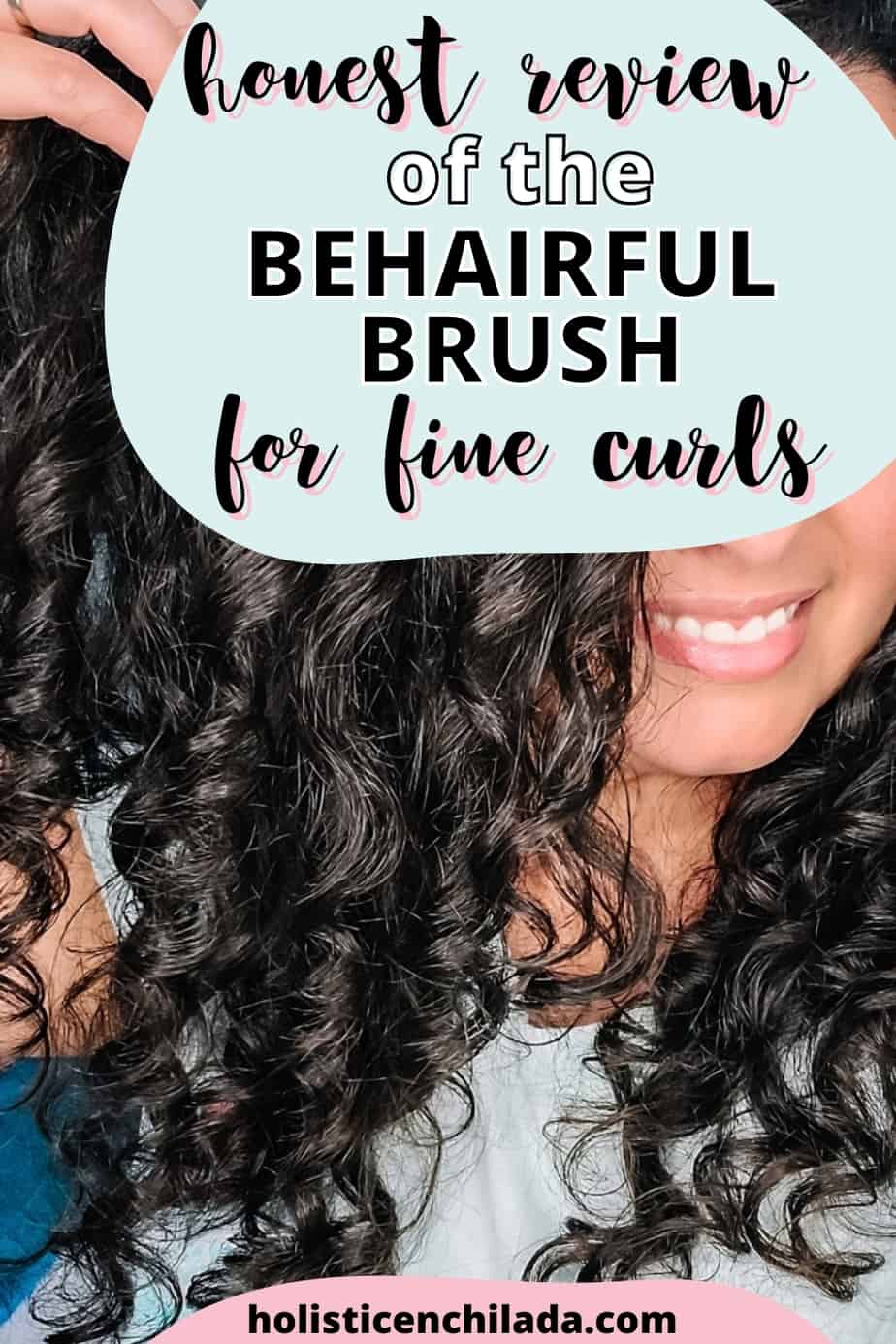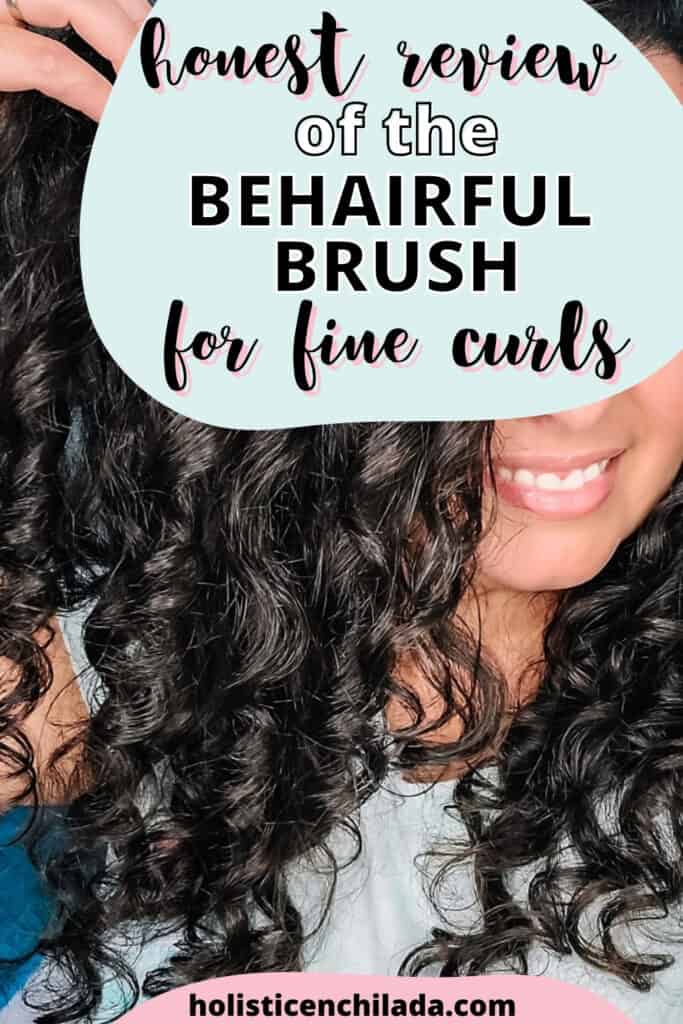 Check out these other curly hair posts:
Please do me a favor and share this post to social media, as it helps me grow my audience and spread the word about our curly hair movement! And remember to subscribe to my YouTube Channel for more curly hair tips and product recommendations. Thanks!
If you want help with embracing your naturally wavy or curly hair, you can join my FREE email course and download my FREE pdf guide, THE QUICK START GUIDE TO MASTERING YOUR CURLS, full of everything you need to know to get started and bring out your beautiful waves and curls.