True Botanicals "You Make Me Glow" Kit Review
This post may contain affiliate links, and I will earn a commission if you purchase through these links. Please read the disclosure policy for more details.
Just in time for the holiday season, True Botanicals has launched an amazing skincare set to help you "get a lit-from-within look". This kit would make the perfect gift for the skincare obsessed person in your life, or yourself of course. 😊
True Botanicals makes some of the best and most effective skincare in the clean beauty world, with clinically proven results and high-end ingredients.
The You Make Me Glow Face Care Kit comes with:
Nourishing Cleanser
Radiance Oil
Radiance Facial Roller
Reusable Essentials Bag for Gifting
In total it's a $188 value, but the kit is selling for $150!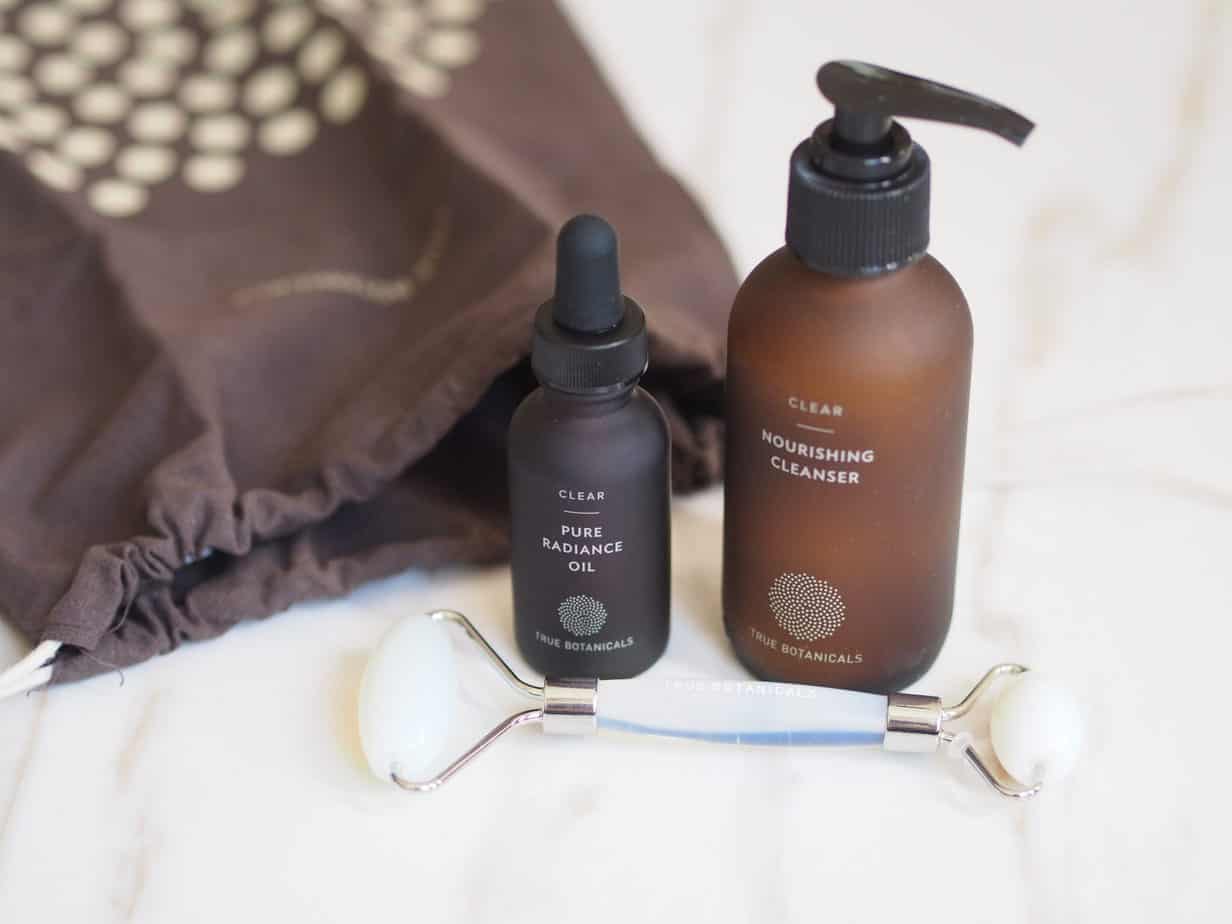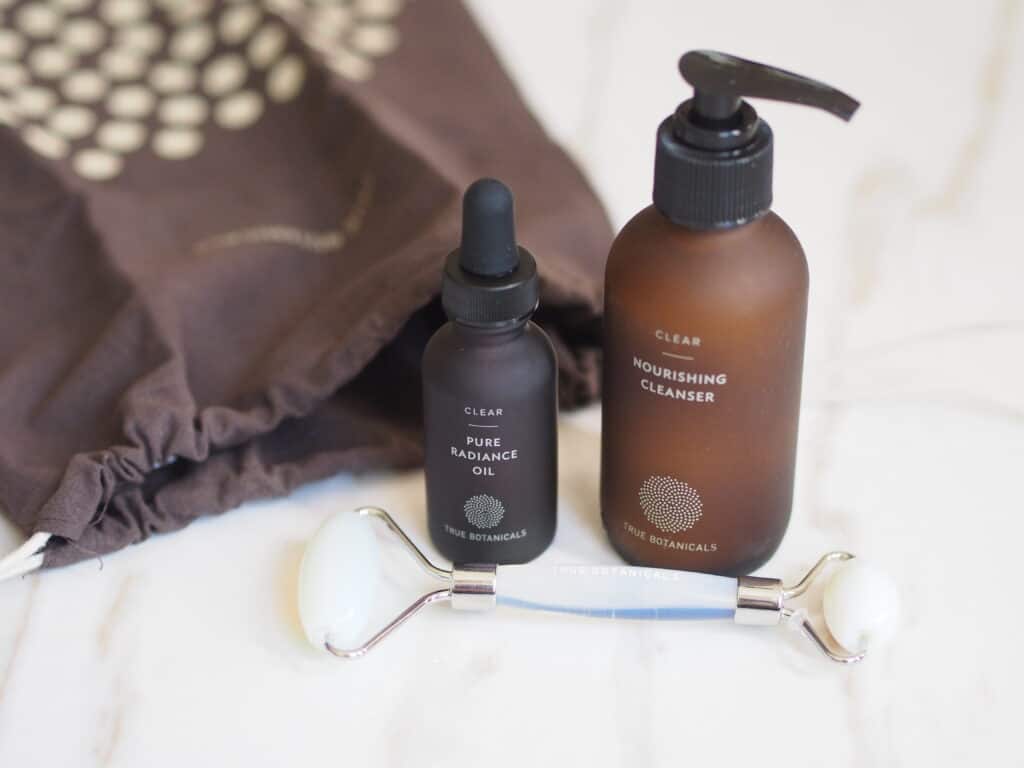 This kit comes in 2 options: Clear for oily and combination skin types, and Renew for combination and dry skin types.
One bonus about this set is that it comes with "Earth Conscious Gift Wrapping", which is the reusable bag and no extra cardboard or wasteful plastic, and their bottles are sustainably sourced and recyclable!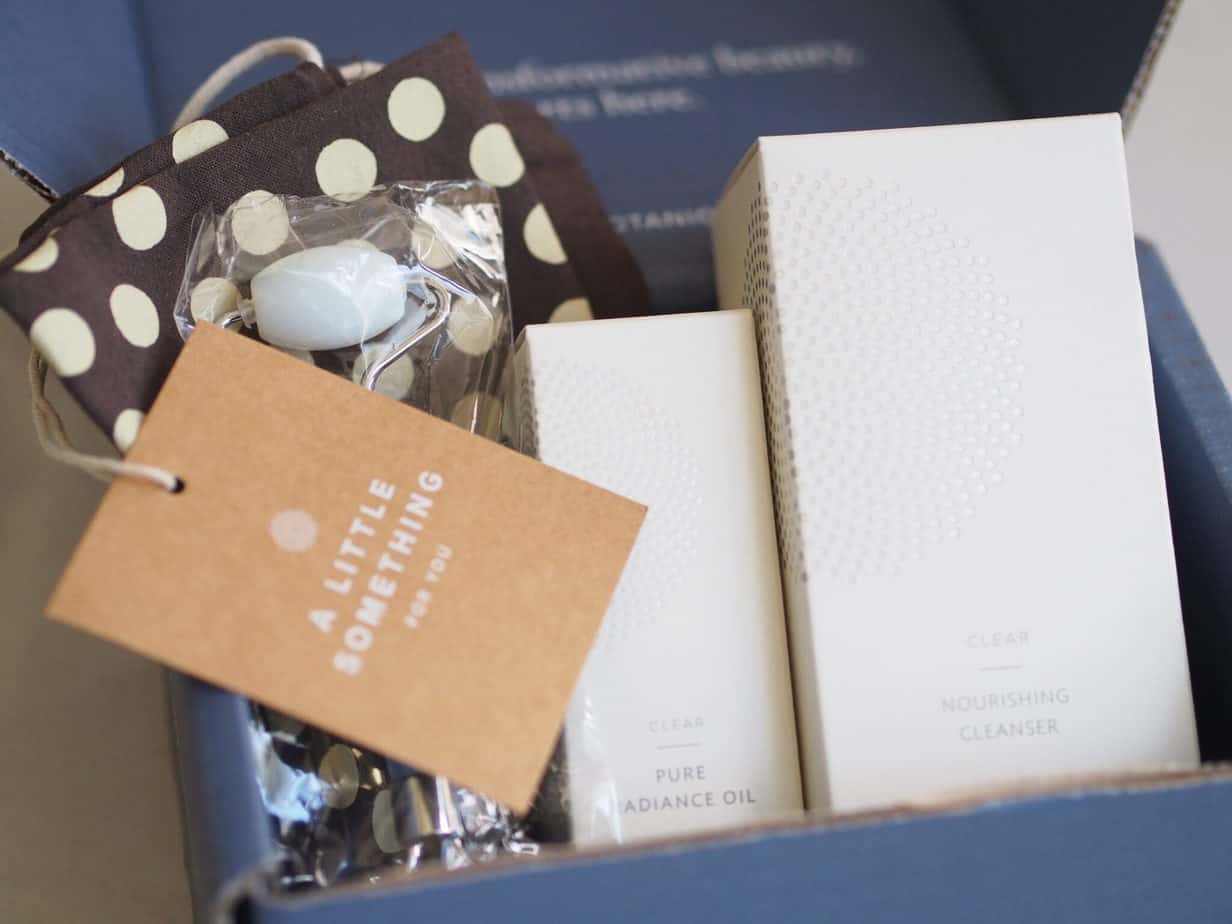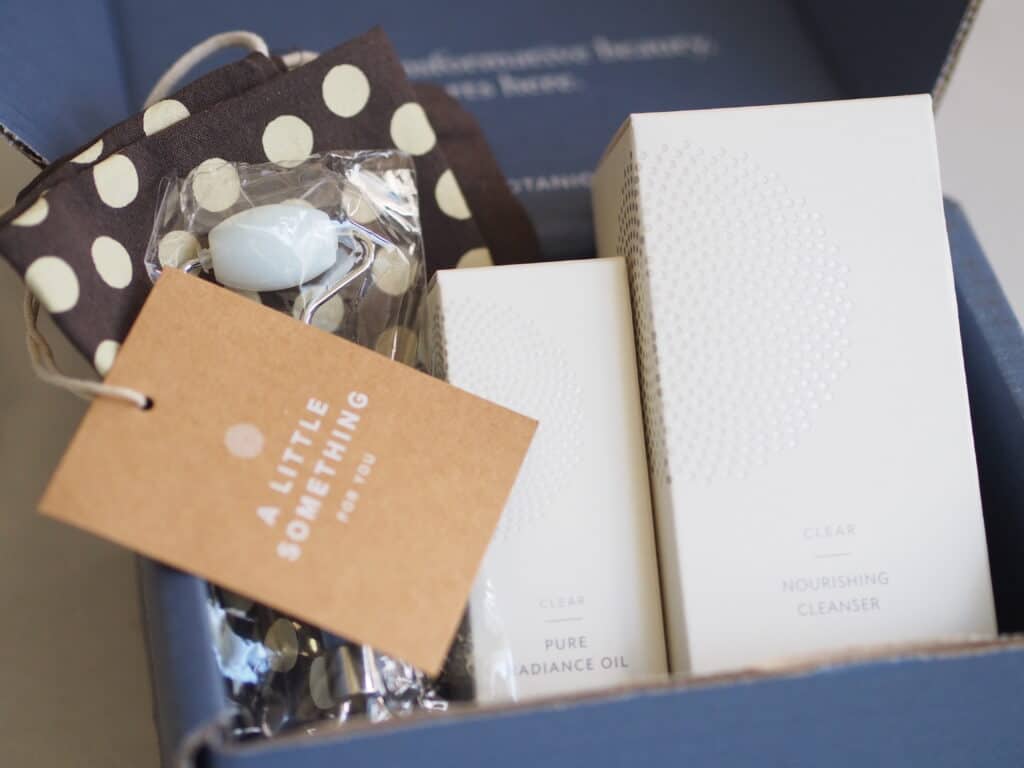 Benefits of the "You Make Me Glow" set
The products in this set are formulated with clinically proven ingredients, essential fatty acids, and antioxidants to support your skin and help it look healthy and youthful.
Benefits include:
Improve elasticity of the skin
Reduce the appearance of puffiness and fine lines
Ease facial muscle tension
Help product absorption
In addition, all True Botanicals products are certified nontoxic and sustainably made, vegan and cruelty-free, and carry a 30-day guarantee.
Nourishing Cleanser
This kit includes their best selling cleanser, Nourishing Cleanser. It's a non-drying cleanser that leaves your skin soft and refreshed.
I like to use this after removing my makeup for a thorough cleanse that doesn't strip my skin or dry it out.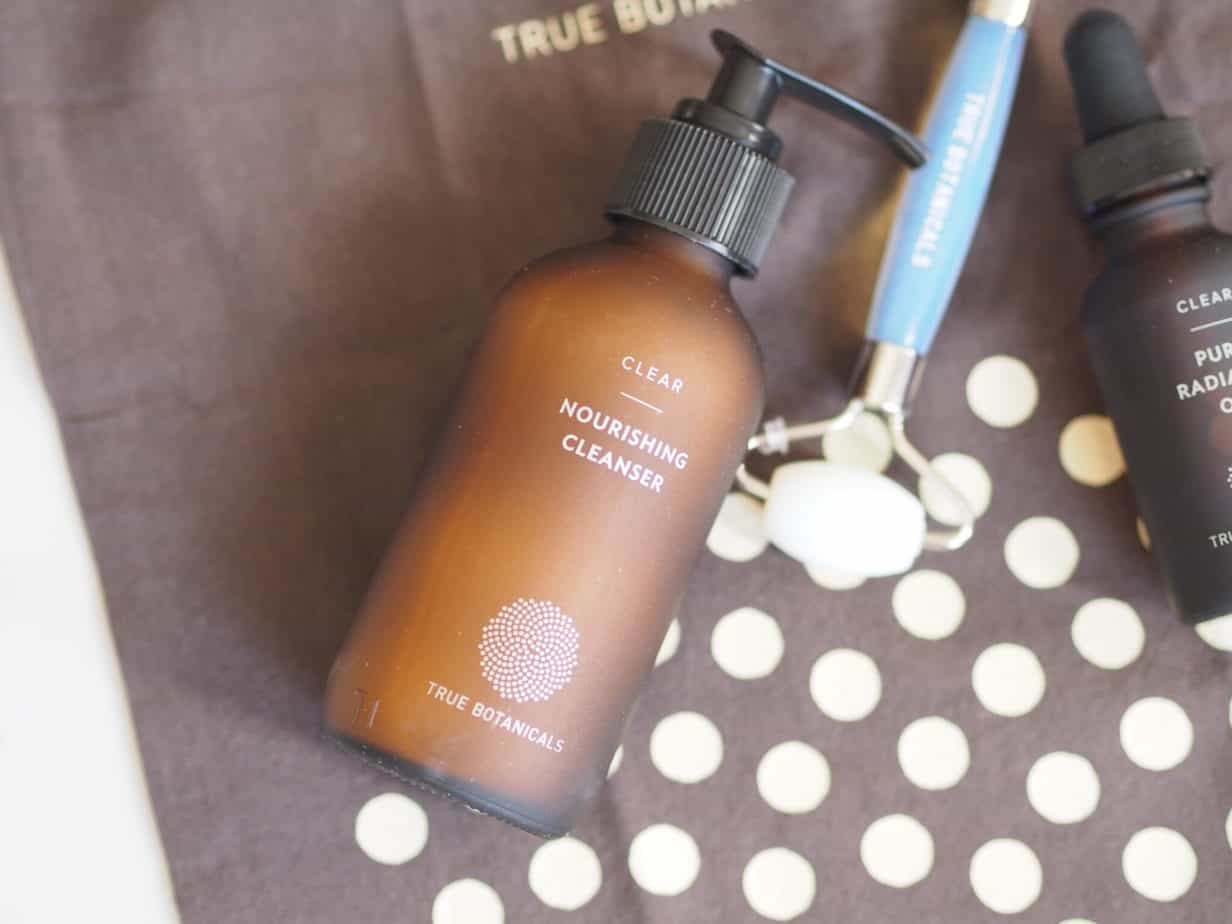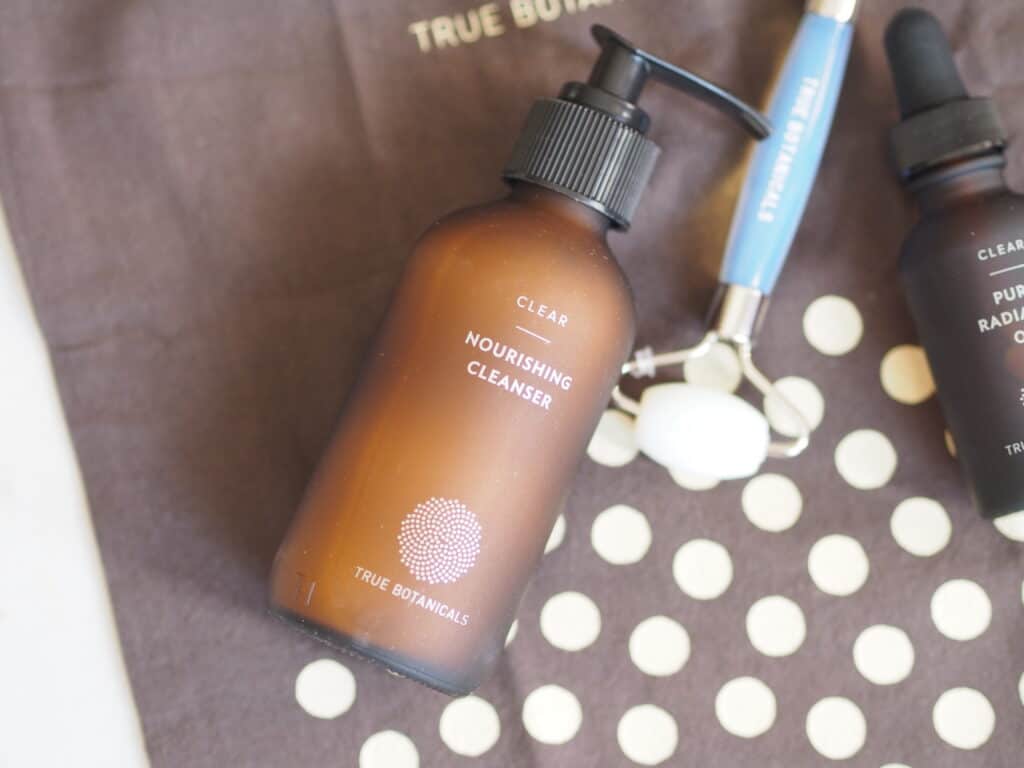 Pure Radiance Oil
This kit includes a bottle of their best selling moisturizer, the Pure Radiance Oil. It is clinically proven to reduce the appearance of line lines and wrinkles and increase hydration levels.
The Pure and Renew have different scent profiles from the essential oils that were chosen for their specific properties targeting those skin types.
When applied to damp skin, this oil is absorbed quickly to moisturize your skin like a cream. I love using this one and the scent is just beautiful.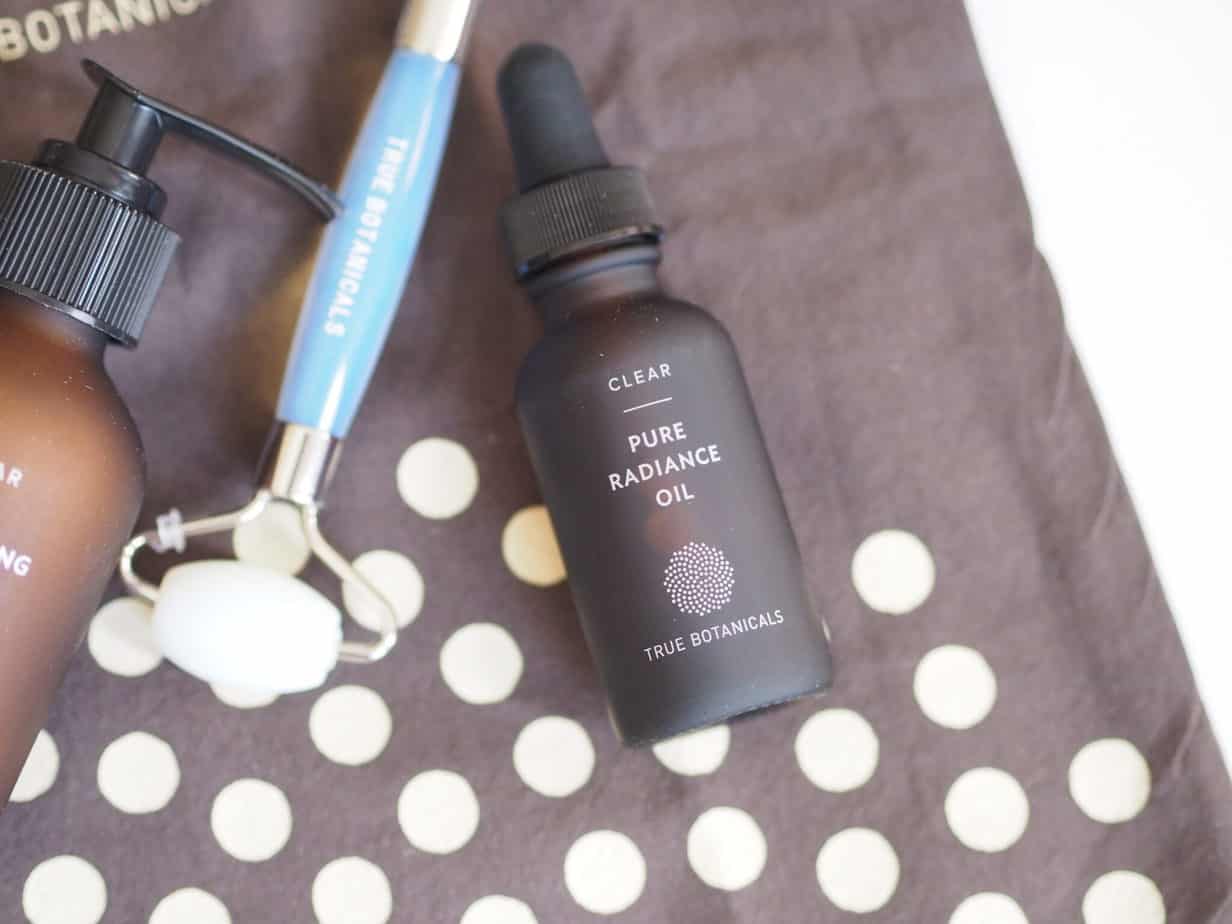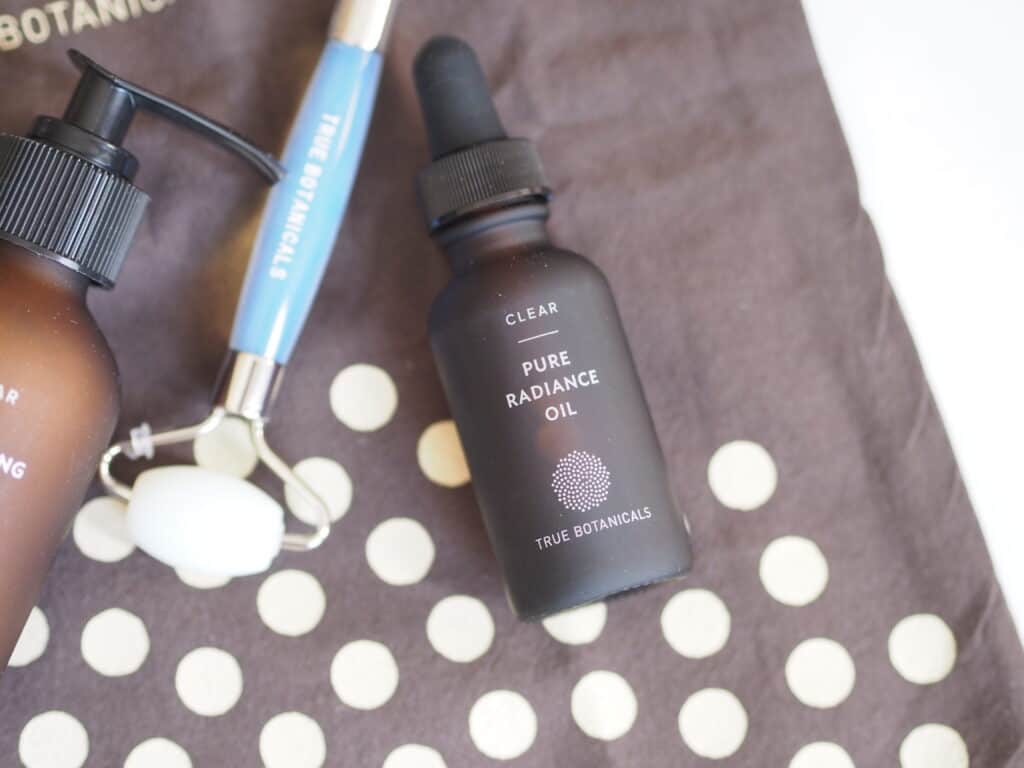 How to use the "You Make Me Glow" set
These products can be used on a daily basis, including the roller, or you can treat yourself to the roller massage once or twice a week. It just takes a few minutes to boost your skin with the nourishing antioxidants in these products for glowing skin.
Cleanse with the Nourishing Cleanser.
Apply 2-10 drops of Radiance Oil to moist skin.
Use the Radiance Face Roller and begin rolling at the center of the face under the eyes and cheekbones, moving out towards the hairline in short gentle strokes.
Move the face roller down to the jawbone, still working in short strokes. Start at the chin and move out towards the bottom of the ears.
Next, roll the Radiance Face Roller above the eyebrows and forehead in an out and up motion. Use the smaller roller around the eyes and take extra care in this area.
To end, very gently roll down the sides of the neck and then towards the center of the clavicle; this helps to move fluid buildup in the face towards the center of the body where they can be more effectively processed.
*You can store the Radiance Facial Roller in the fridge for extra soothing effects.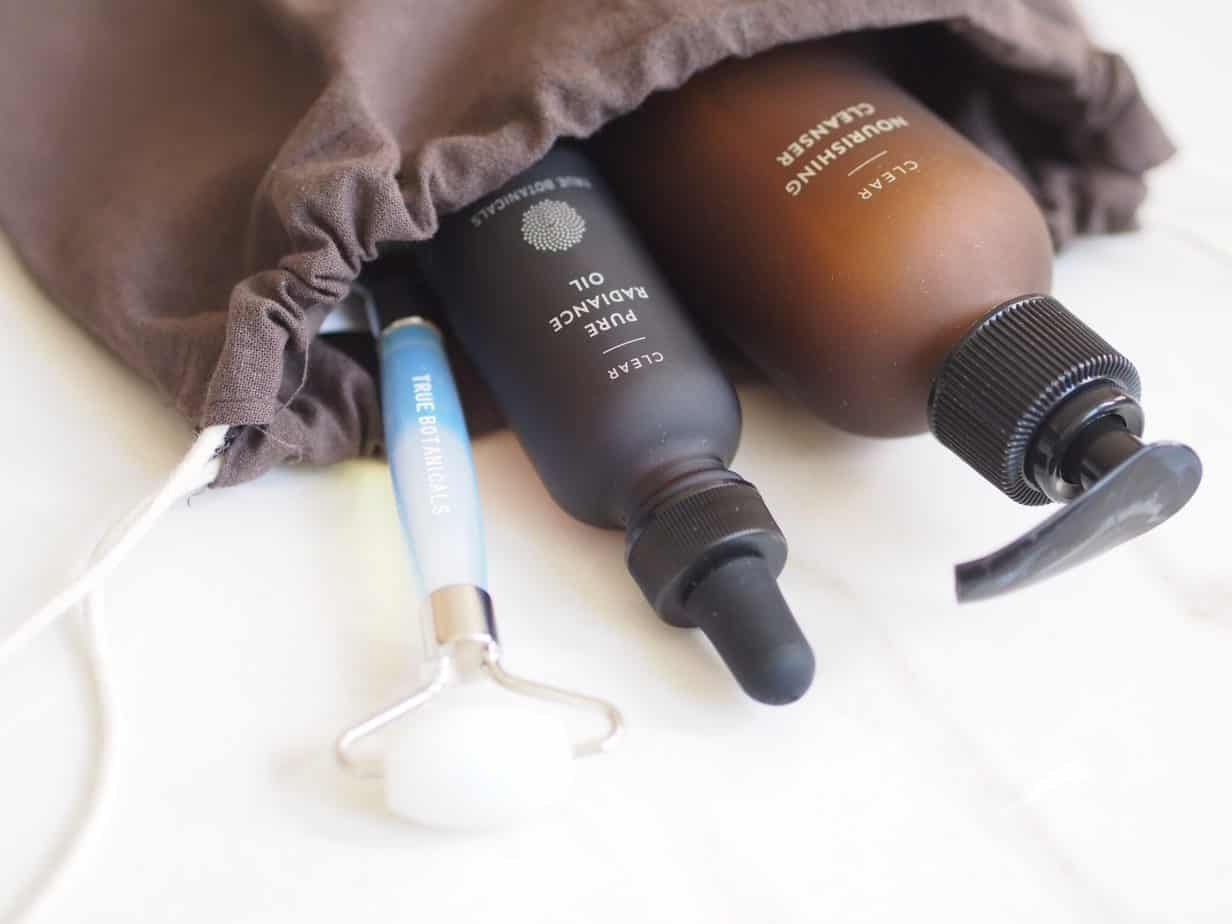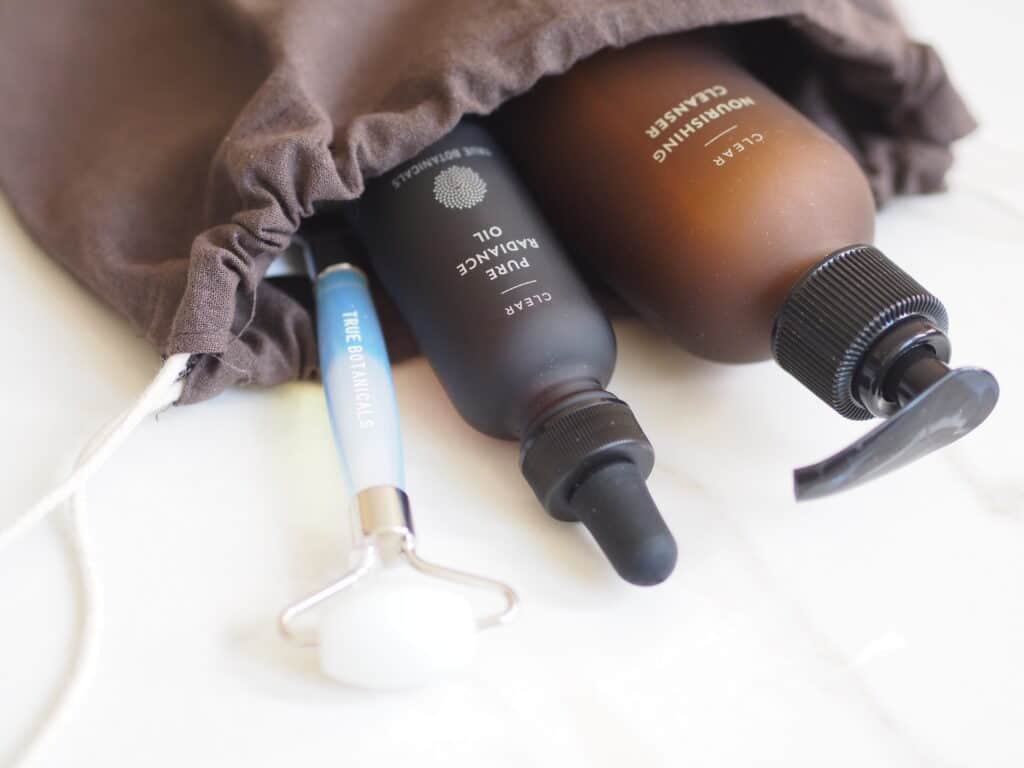 If you try this set, or any of these products, let me know in the comments.