Having dry skin, I've tested out many different natural body lotions, oils, and butters and while there are many nice ones, there are definitely a few that I always reach for. A good moisturizer to me is one that absorbs quickly, lasts a long time, has a nice scent that isn't overpowering, and of course has clean ingredients!
In this post, I'm sharing my favorites in each category and giving you affordable and luxury options. Read on to find out which is my favorite natural body lotion.
This post contains affiliate links, meaning at no additional cost to you, I will make a commission if you click through to make a purchase. Please read our disclosure policy for more details.

Natural body lotions for dry skin
Andalou Naturals body lotion – This affordable natural body lotion comes in 4 great scents like Mandarin Vanilla and Lavender Thyme. It's nice and lightweight but lasts a long time. This is my favorite option for all over the body. $7.99 for 8 ounces
Burt's Bees fragrance free body lotion – At only $9.08 for 12 ounces, this is the most affordable option. I used this on my daughter for years because it was one of the few fragrance free options available. It's a bit thicker than the others so it lasts all day. It's also easy to find in local stores.
Lone Body Tremella lotion – This natural body lotion is unique because it includes tremella mushrooms. According to their website, "Tremella Mushroom competes with Hyaluronic Acid in moisture retention, drawing moisture to the skin, and is abundant in skin enriching polysaccharides." This lotion also absorbs quickly and lasts all day. My favorite is the warm chai scent. $11 for 4 ounces
Luxury option: Evolvh SmartBody Lotion This lotion is so silky and hydrates for a really long time. I love the fresh grapefruit scent and how it leaves my skin. It's my favorite lotion but of course, costs a bit more. Use code HE15 for 15% off. $26 for 8.5 ounces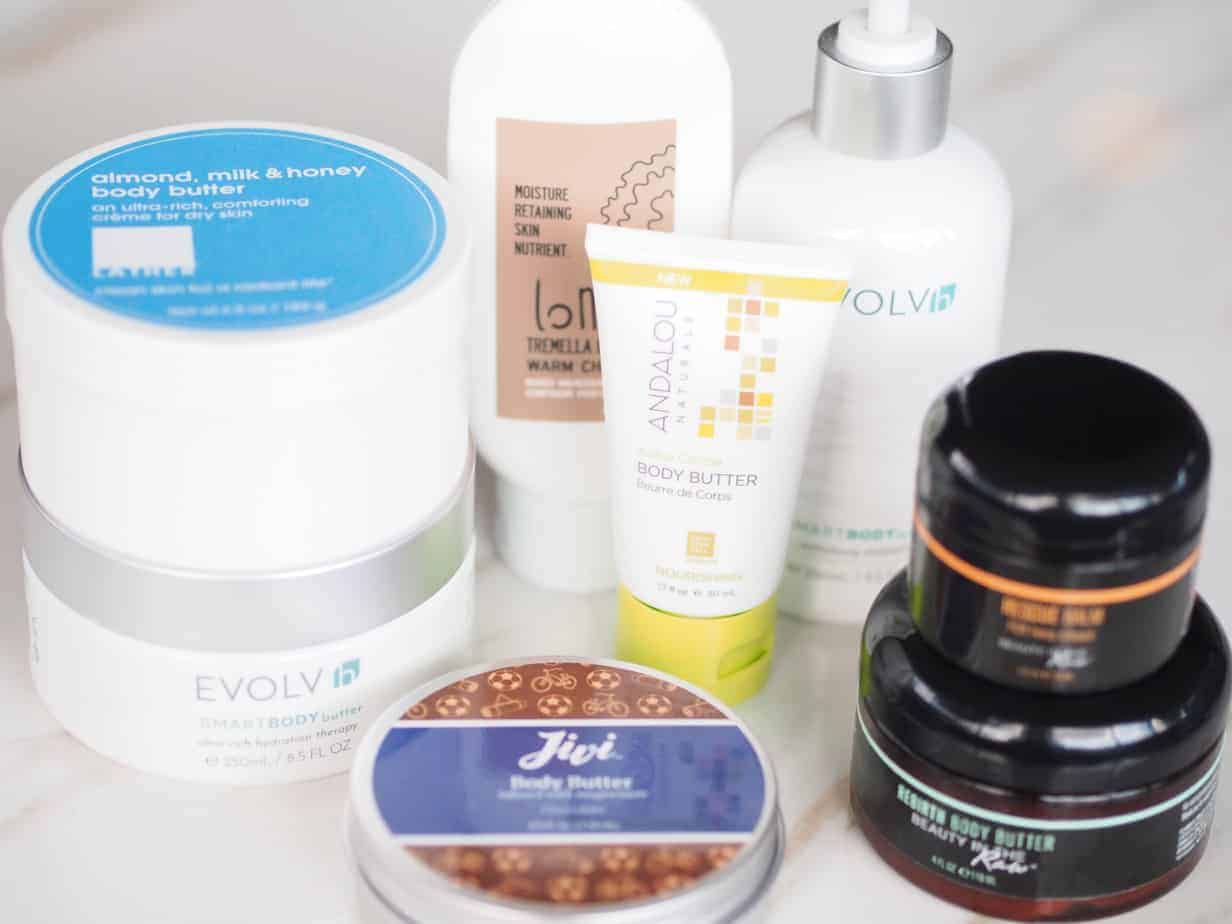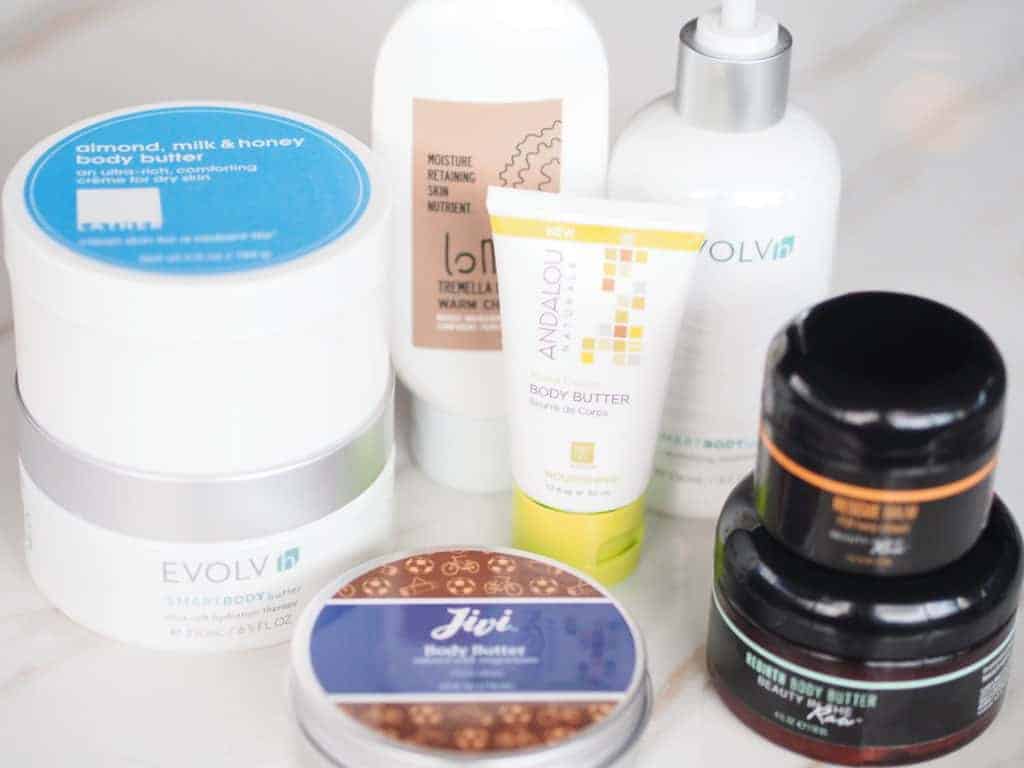 Natural body butters for dry skin
Andalou Naturals body butter – This is the most affordable body butter and it works really well. It's lightweight but very moisturizing and smells nice. It doesn't leave a greasy feeling either. $1.60 for 1.7 ounces or $11.19 for 8 ounces
DeVita Naturals 100% Pure Shea Butter Hand & Body Brulee – Another affordable option that performs well and is fragrance free! $17.69 for 7 ounces
Lather Body Butter – These come in several scents but I've only tried the Almond, Milk, & Honey which smells really nice, although it is a natural phthalate free fragrance. It's like a thick lotion that's not greasy and absorbs quickly. $28 for 6.5 ounces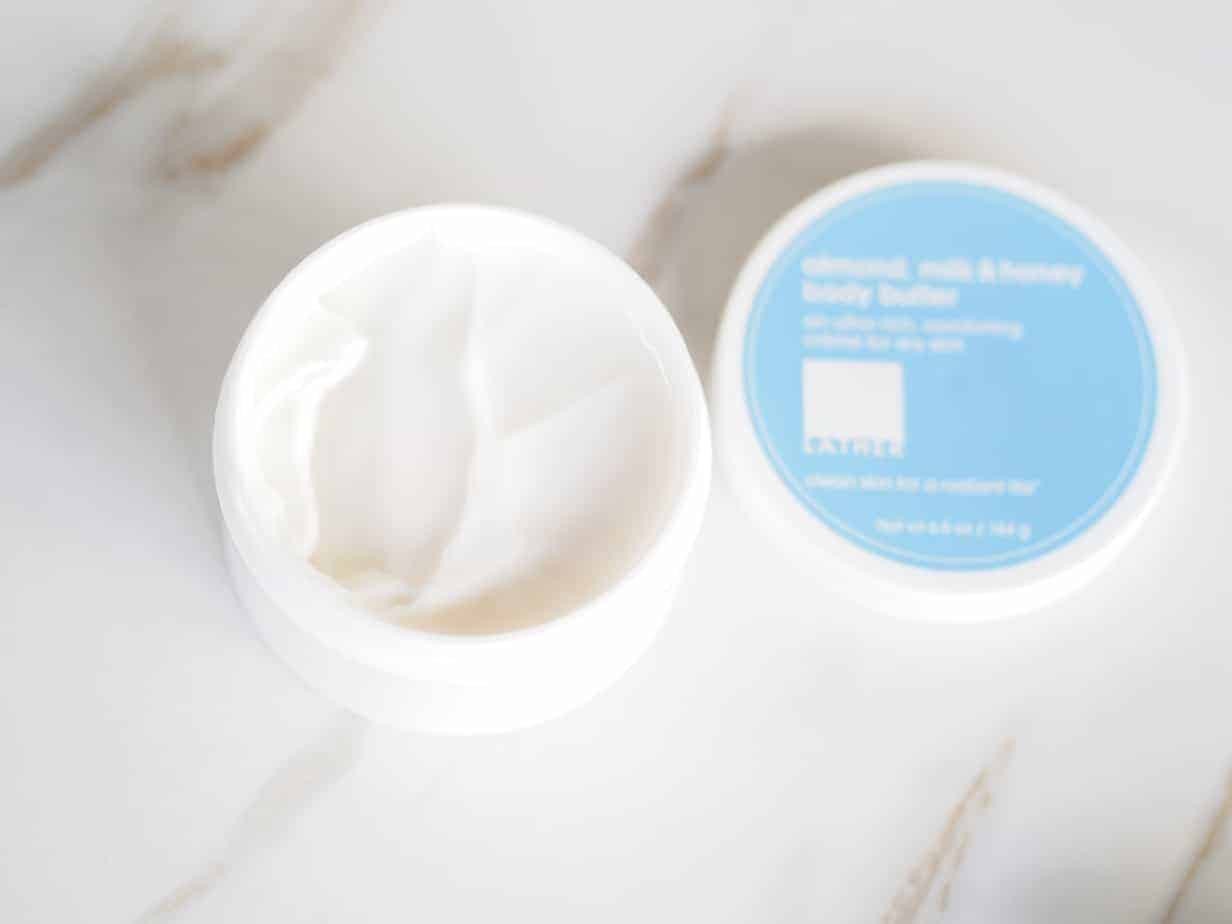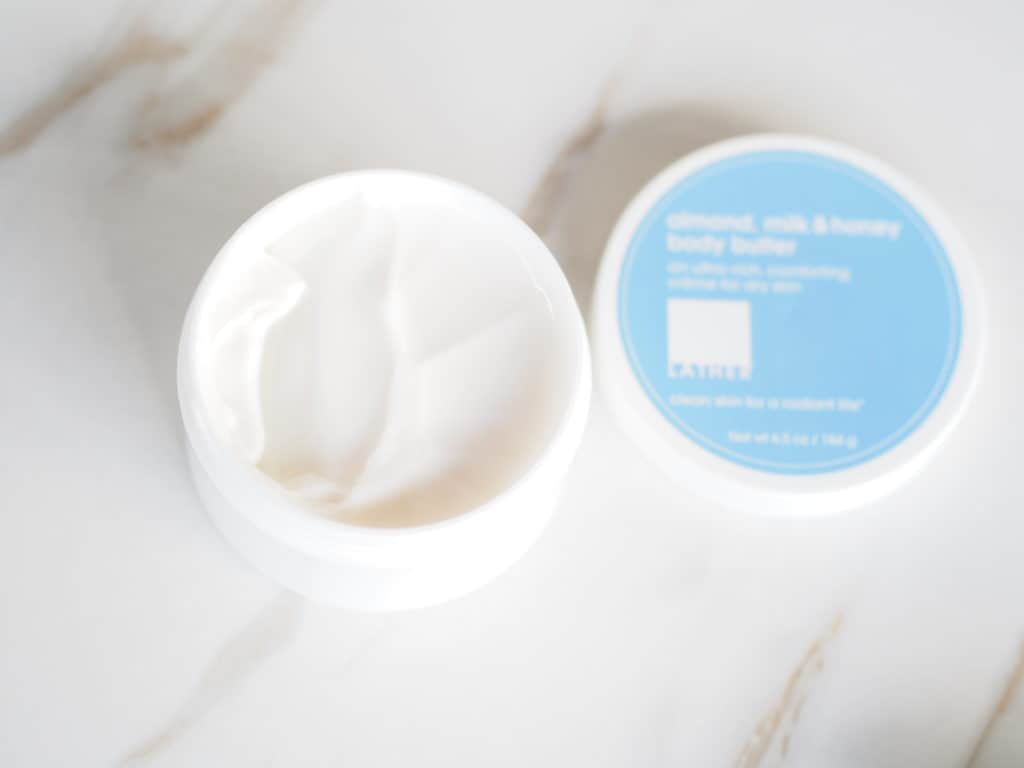 Jivi Body Butter – I LOVE this body butter because it's infused with magnesium. Magnesium helps with aches and pains, and helps you relax. I use this on my daughter's legs for her growing pains and I use it when I know I need help falling asleep. It's currently out of stock so I'll update when that changes.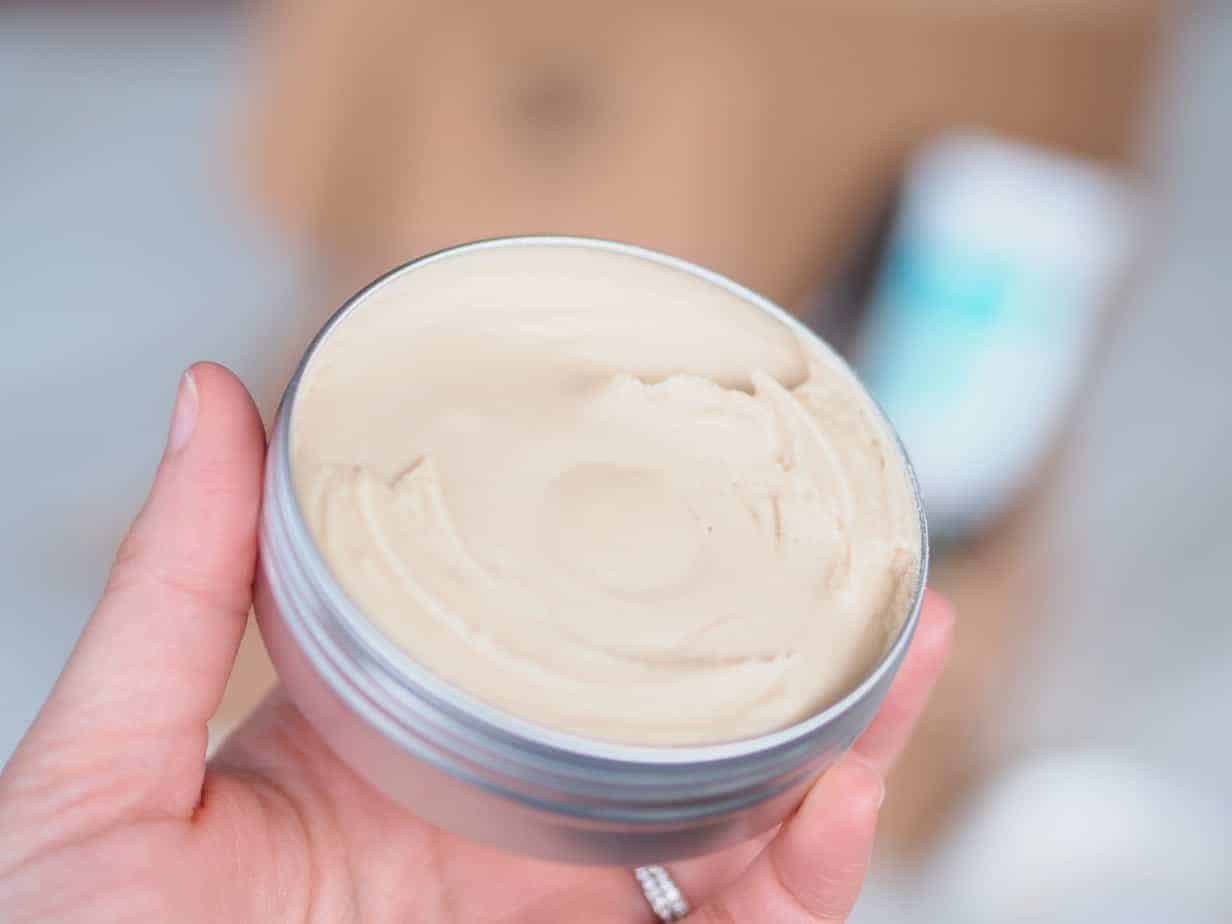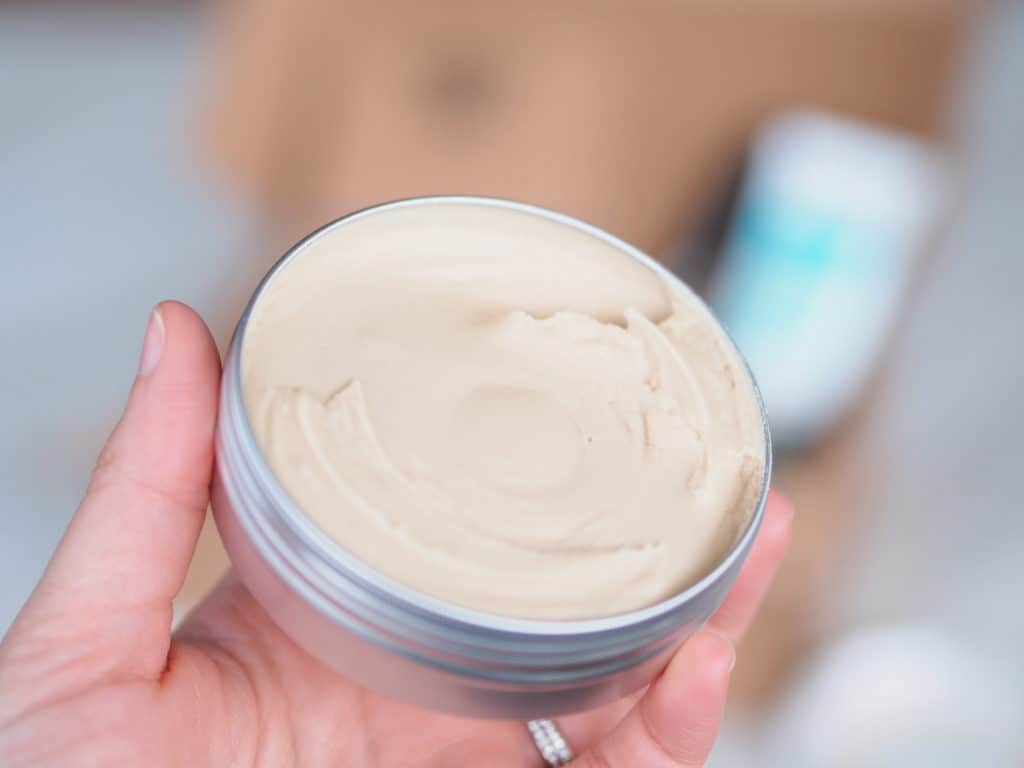 Luxury options:
Evolvh SmartBody Butter Again, this is a treat for your skin. It smells wonderful, moisturizes like a body butter but feels more like a lotion. Totally worth the price! Use code HE for 15% off. $42 for 8.5 ounces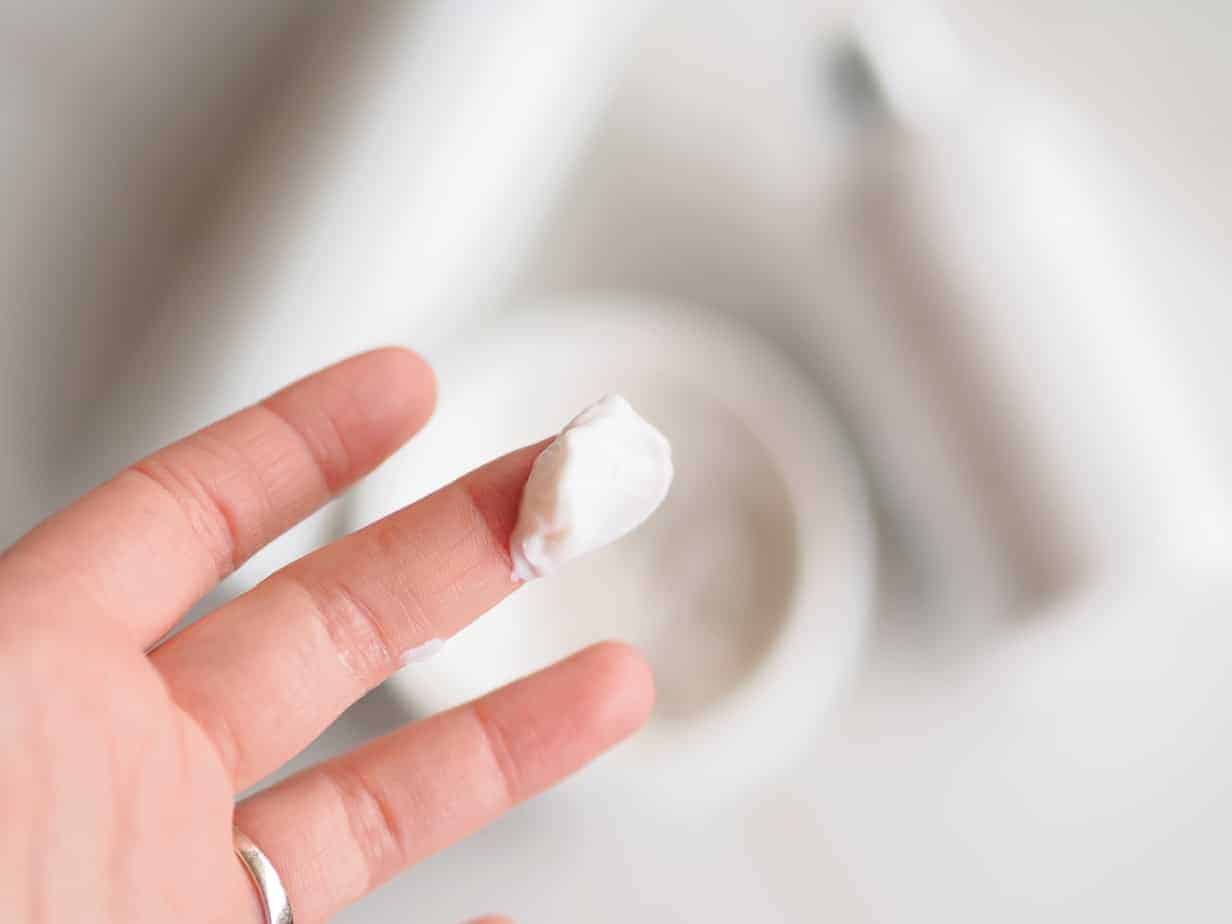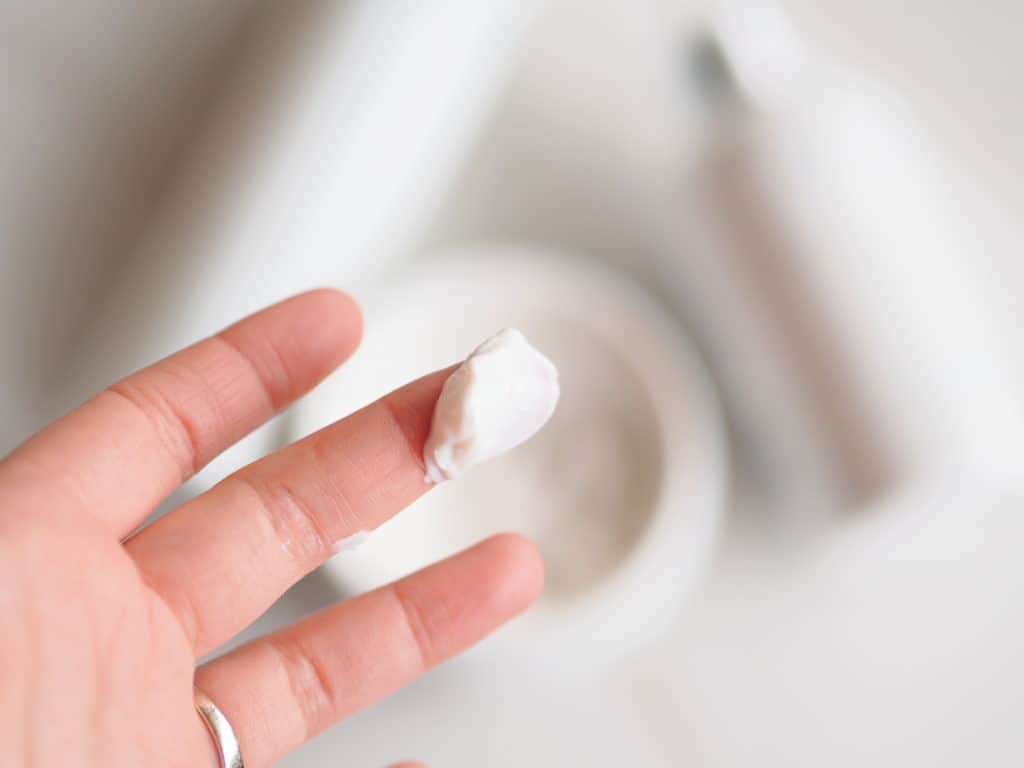 Beauty In The Raw Whipped Body Butter – This is such a rich, nourishing body butter, by far the most moisturizing and healing of all. It uses raw shea butter which you notice as soon as you open the container. It has a rich yellow hue and scent. It also has essential oils to give it a nice relaxing scent. You need to apply this to damp skin so I use it right out of the shower. When used on damp skin, it absorbs nicely and isn't greasy. When used on dry skin you'll have a harder time spreading it and it will feel greasy. This has a higher price tag because of the ingredients and really, it's just on another level compared to the others mentioned here. $33 for 4 ounces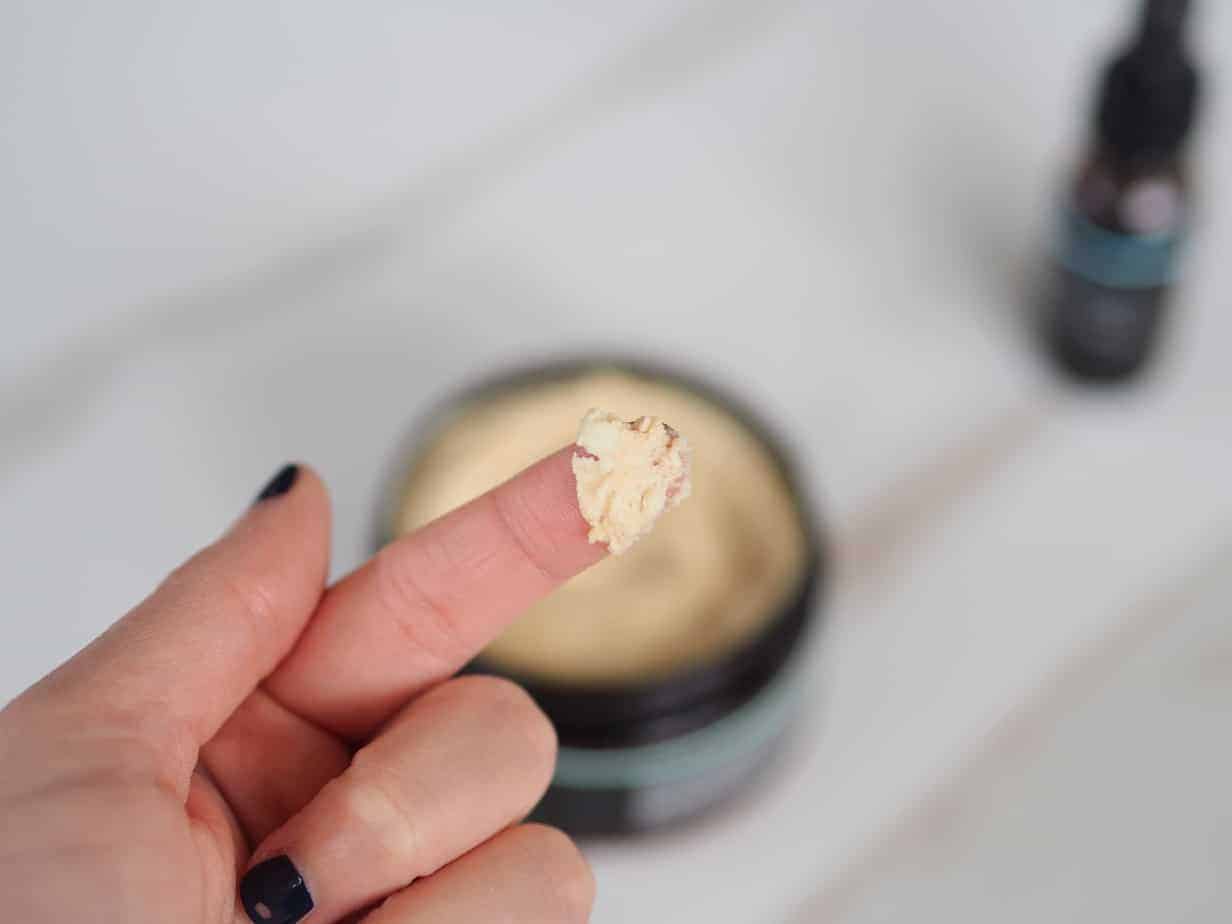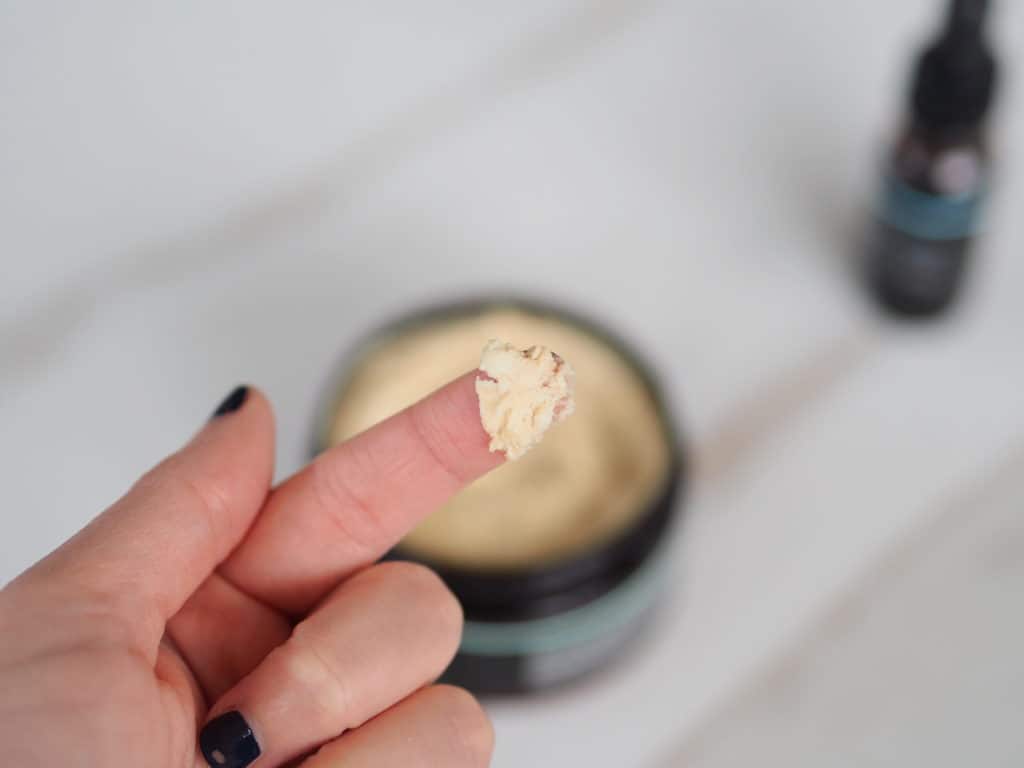 Natural body oils for dry skin
Sky Organics apricot kernel oil – This is my favorite plain oil to use on the body. I know many people recommend coconut and sweet almond but those are thicker and don't absorb as nicely as apricot kernel does. This brand has great quality for the price. $10 for 8 ounces
Alba Organics Hawaiian body oil – This is a great everyday oil but it does have a phthalate free fragrance. It's a good option for those who love the tropical tanning oil scents but want a cleaner option (note that this is not organic despite the name). $7.29 doe 8.5 ounces
Aura Cacia Relaxing body oil – If you like lavender, then this is the oil for you. It's a mix of grapeseed, apricot, and sweet almond oils with several lavender essential oils. $8.99 for 8 ounces
Luxury option: Leahlani Skincare Garden Isle Body Oil – This body oil is what tropical dreams are made of. So lush it truly transports you for a few minutes and really helps you feel better. This is the best clean scented option and it's made with luxurious, organic oils. $58 for 3.38 ounces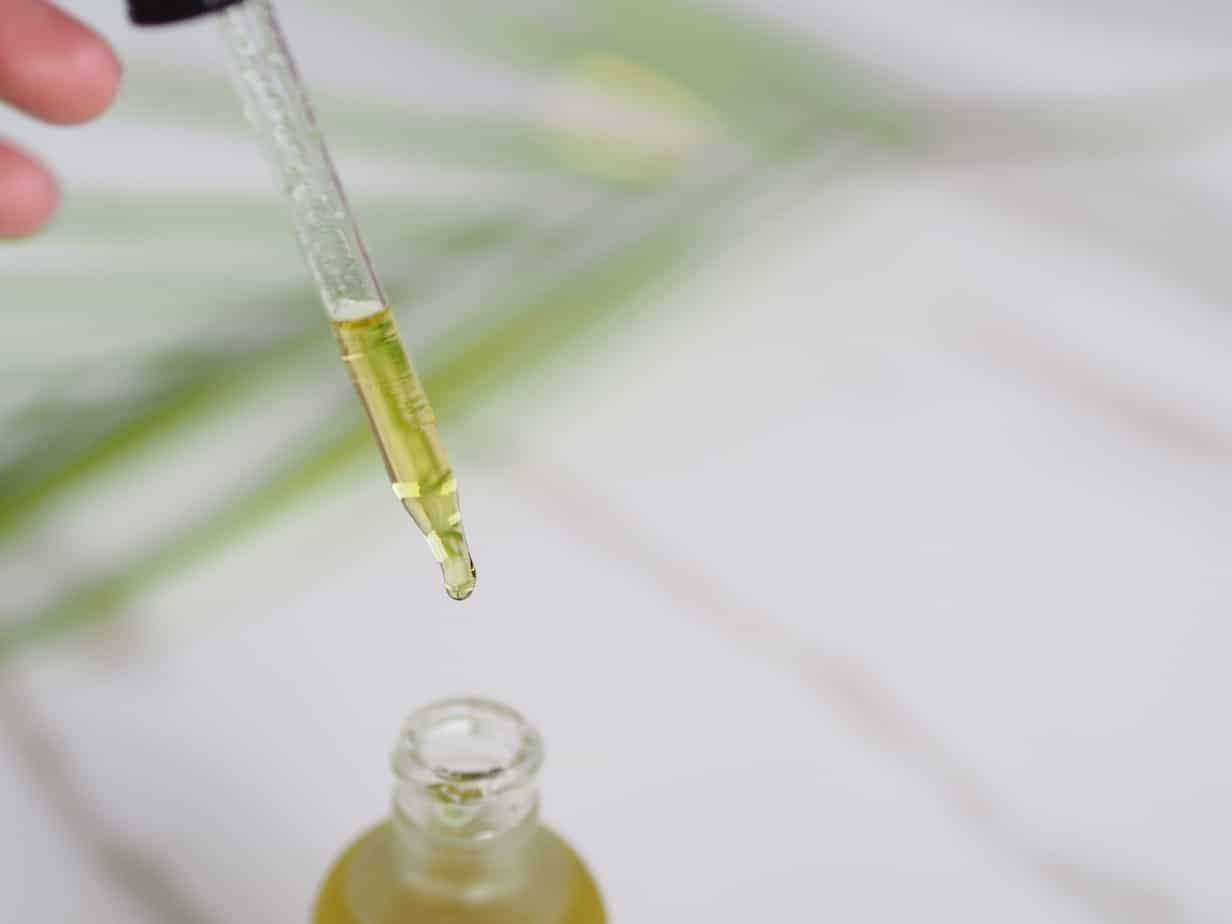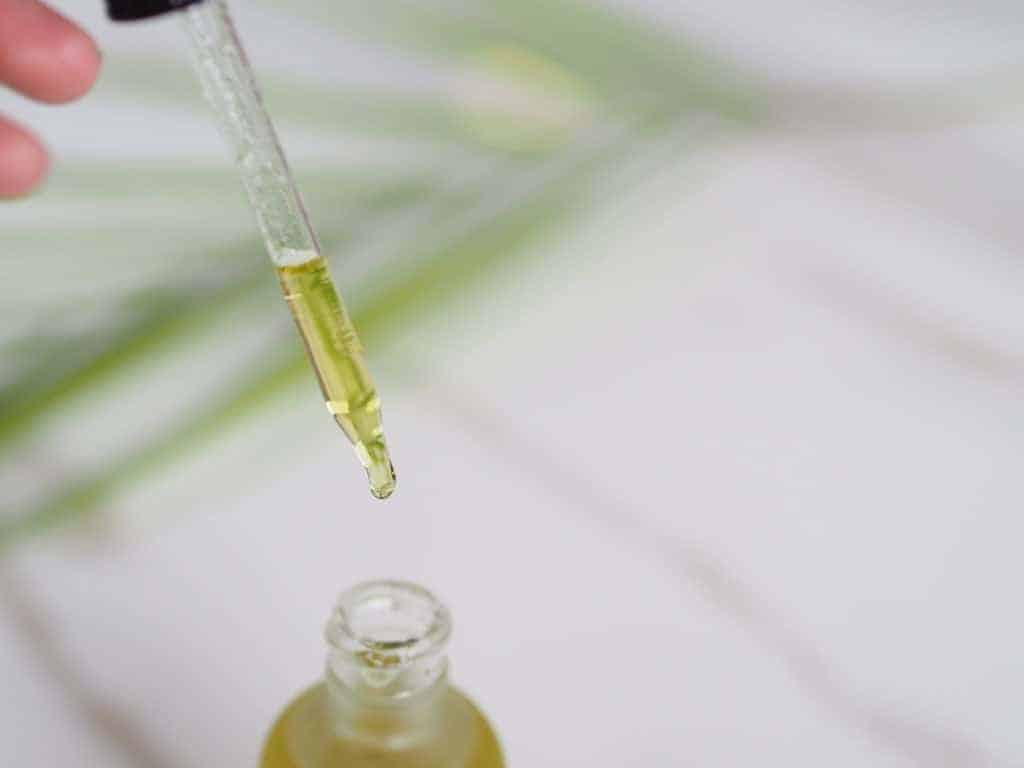 Hand creams and balms
Andalou Naturals body butter – Yes, this one shows up twice in this roundup because it's that good. I keep the small one in my bag for this purpose. $1.60 for 1.7 ounces or $11.19 for 8 ounces
Metta Comforting Hand Balm – This hand balm is extremely moisturizing and nourishing and is a great option for those with really dry hands. It's more like a thick whipped butter so it feels heavier than a lotion but it works so well. It has a light, relaxing scent and you only need a tiny amount. $22 for 2 ounces
Beauty In The Raw Rescue Balm – This all-purpose CBD infused balm can be used as skincare or first aid. Because of the CBD concentration, it can also be used as a muscle and joint salve. I've been using it on my stomach for menstrual cramps as well. Extremely nourishing and medicinal! $65 for 1 ounce
Looking for more affordable natural skincare and makeup? Download my green beauty on a budget guide below.