Honest Beauty Brand: Clean, Afford, Quality Makeup
This post may contain affiliate links, and I will earn a commission if you purchase through these links. Please read the disclosure policy for more details.
I have been sharing my love for all the Honest Beauty products I have tried over the last year so I decided to finally write up a full Honest Beauty review.
Honest Beauty has become one of my favorite brands because their makeup is so good, clean, AND affordable! You really can't beat that combo. Their makeup wears well, lasts all day, and comes in a variety of shades.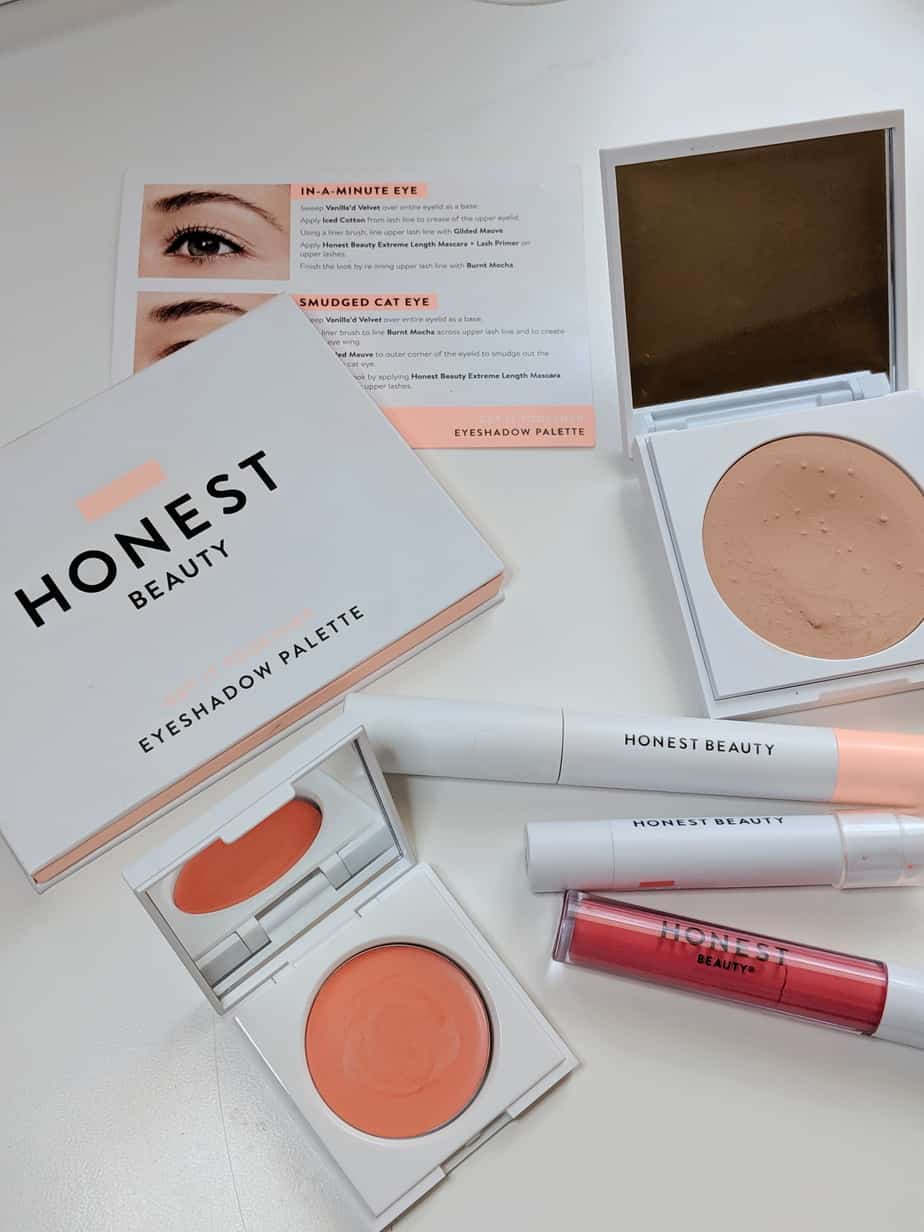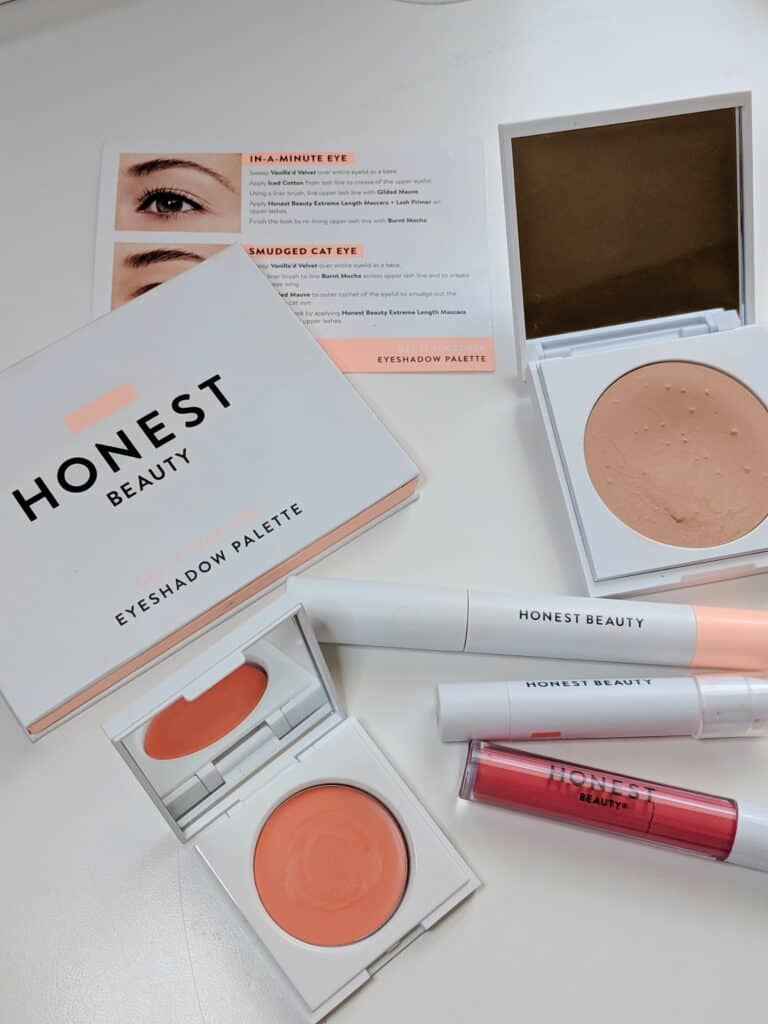 You can purchase Honest Beauty makeup from their website, Target, or Amazon. I usually just get mine from Amazon whenever I have to put an order in. I have not had any issues purchasing from them.
Honest Beauty Foundation Review
The Honest Beauty cream nontoxic foundation is hands down one of my favorite clean beauty foundations. It is full coverage and so affordable. I like to apply it with a wet beauty sponge because my skin is dry and it is a matte foundation. I also make sure to apply a good amount of moisturizer before.
It does such a great job of covering up everything from breakouts to scars and undereye circles. Check out the finish in the pic below.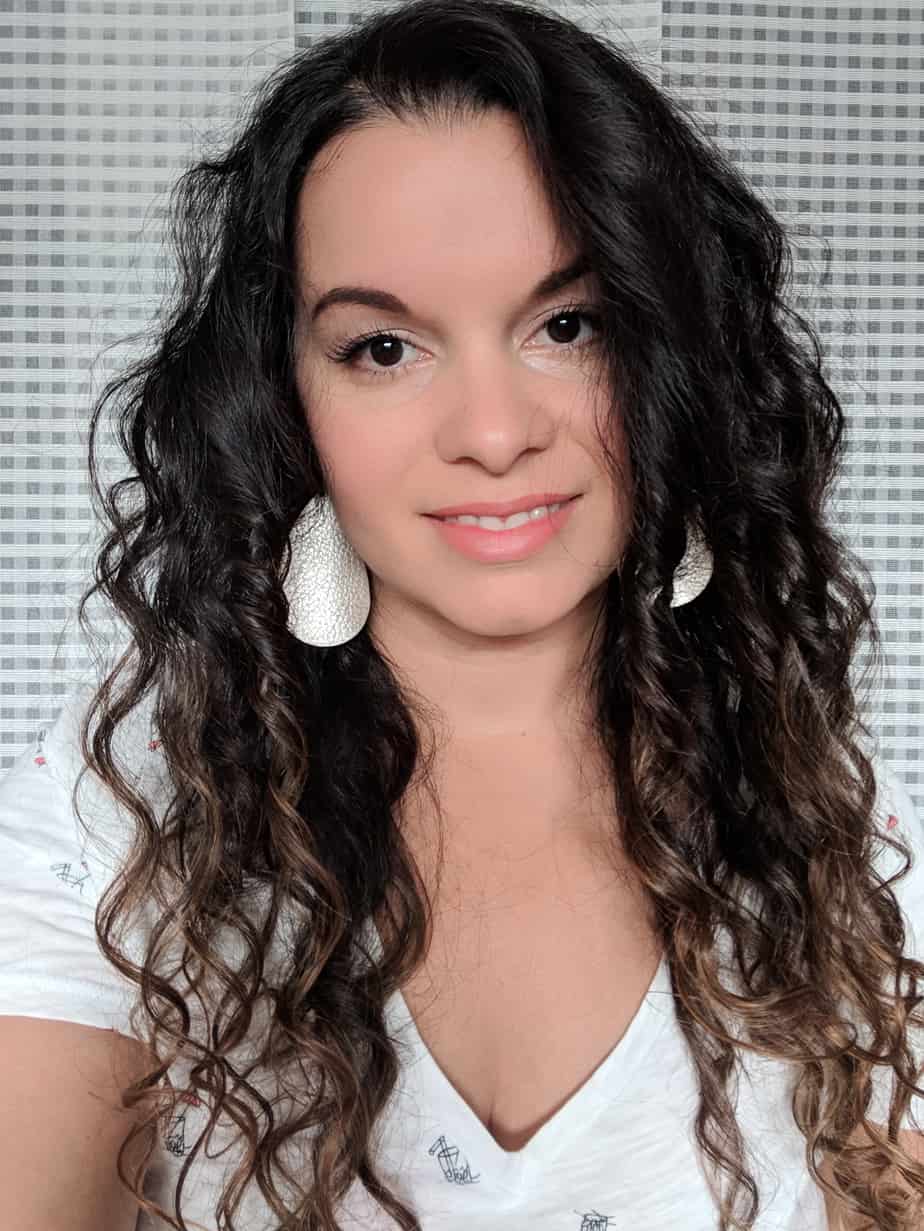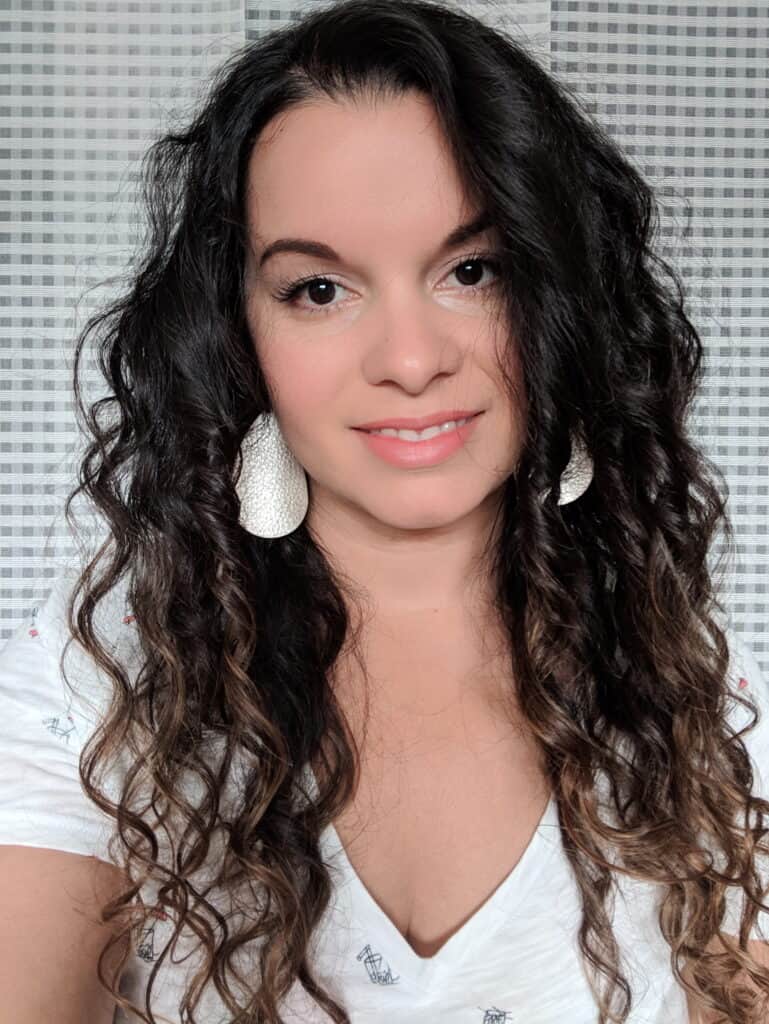 Honest Beauty Mascara Review
The Honest Beauty mascara is also a favorite of mine 🙂 This mascara does it all and for less than $15! If you're looking for a clean or organic mascara then this is the one.
It's extremely volumizing and lengthening. I have never used a mascara that adds as much volume and length before. It also lasts all day long. I don't get any flaking throughout the day.
Also, a big plus is no eye irritation when washing it off!
Honest Beauty Liquid Lipstick Review
Honest Beauty Liquid Lipstick is their newest launch and they come in several gorgeous shades. They are thinner than gloss and not sticky. They take a few minutes to dry up to a matte finish.
Although they claim they are budge-proof that is definitely not the case. Without eating or drinking they do last but you will need to reapply after eating and drinking.
They are a nice formula that is hydrating and flattering on the lips. I really like them and prefer that they are easier to remove than those all day lip stains.
Honest Beauty Lip Crayon Demi-Matte Review
At first, I did not like this product. It arrived melted so it was tricky to apply. But I figured out a better way to apply this and then started to like it.
I swipe a small amount onto my lips then use my finger to spread it and press in. This way I don't get too much product on my lips. If I put too much it just slips and bleeds out. Also pressing it in seems to help it stay put.
Honest Beauty Eyeshadow Palette Review
The Honest Beauty Eyeshadow palette is one of my favorite eye shadow palettes. It comes with 10 shades from matte to shimmer and they apply so nicely. I love that it has a nice big mirror and comes with a cheat sheet for 4 different looks.
Now I do get creasing with these but that's the case with every single other eye shadow I have ever used. If I use a primer then I don't get creasing. It also doesn't fall off throughout the day as some other affordable brands do.
Another great thing is I don't get any irritation in my eyes from these eye shadows.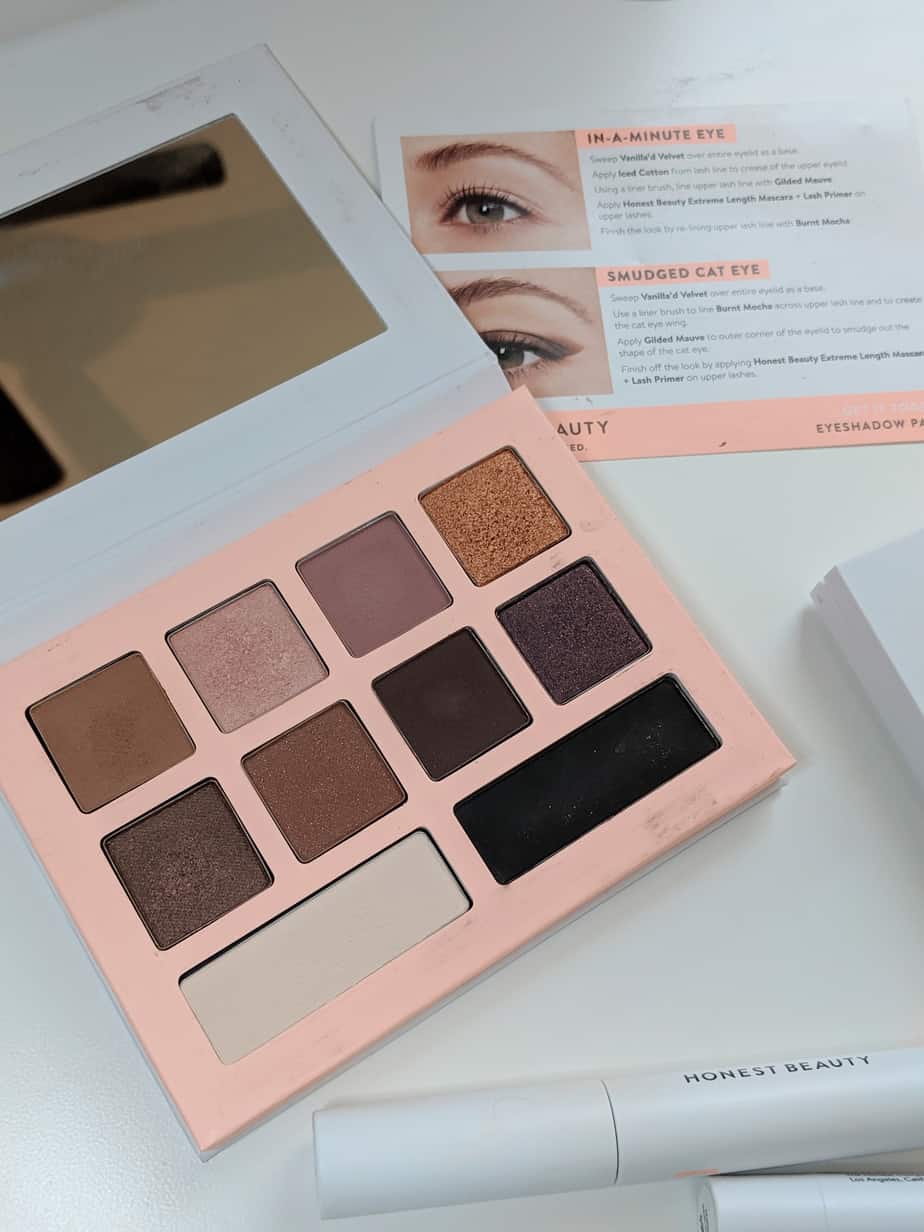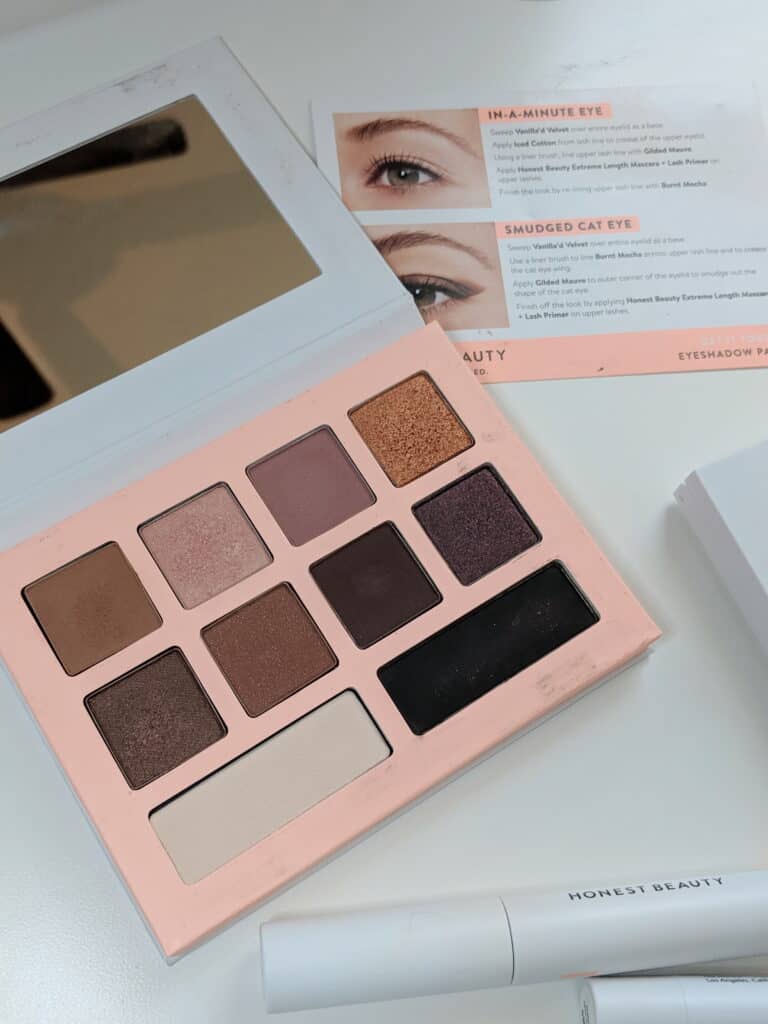 Honest Beauty Creme Blush Review
The Honest Beauty creme blush is so good! It goes on highly pigmented and blends easily. I have even used it on my lips.
I love the thick formula and that it dries matte. It lasts all day for me too. I just apply using my fingers. I press my finger into the pot and dab onto my cheeks then blend it in.
I hope you enjoyed my Honest Beauty Makeup review. For more clean beauty, check out my other popular posts:
Looking for more budget natural beauty products?
In addition to reading my posts on affordable clean beauty, be sure to join my email list to access my clean beauty shopping guides and more in my freebies library!
Want to remember this? Save Honest Beauty Review to your favorite Pinterest board!