The Best Clean Mascara, Lash Growth, and Brow Products
This post may contain affiliate links, and I will earn a commission if you purchase through these links. Please read the disclosure policy for more details.
Since switching over to natural beauty products, I have tried out several different products to help my lashes and brows grow, as well as different mascaras. There are a lot of popular products and brands I hear about and see and I will say I have not tried them all. But from what I have tried, I'm going to share my favorite products and why I love them.
Natural Lash and Brow Growth
The Lash and Brow Enhancing Serum from Plume Science is a natural lash growth serum you apply to both your lashes and brows to help them grow in fuller. It keeps hair follicles in a prolonged growth phase, increases volume, and protects hair from damage so that they grow longer and fuller. It's completely nontoxic and uses a unique blend of botanicals to promote hair growth and fullness. With this product, it works if you use it twice daily. You just shake the bottle and swipe it across your brows and lash line. It's a bit expensive at $95 but it lasts a few months and you can use my coupon code HOLISTIC35 for 35% off.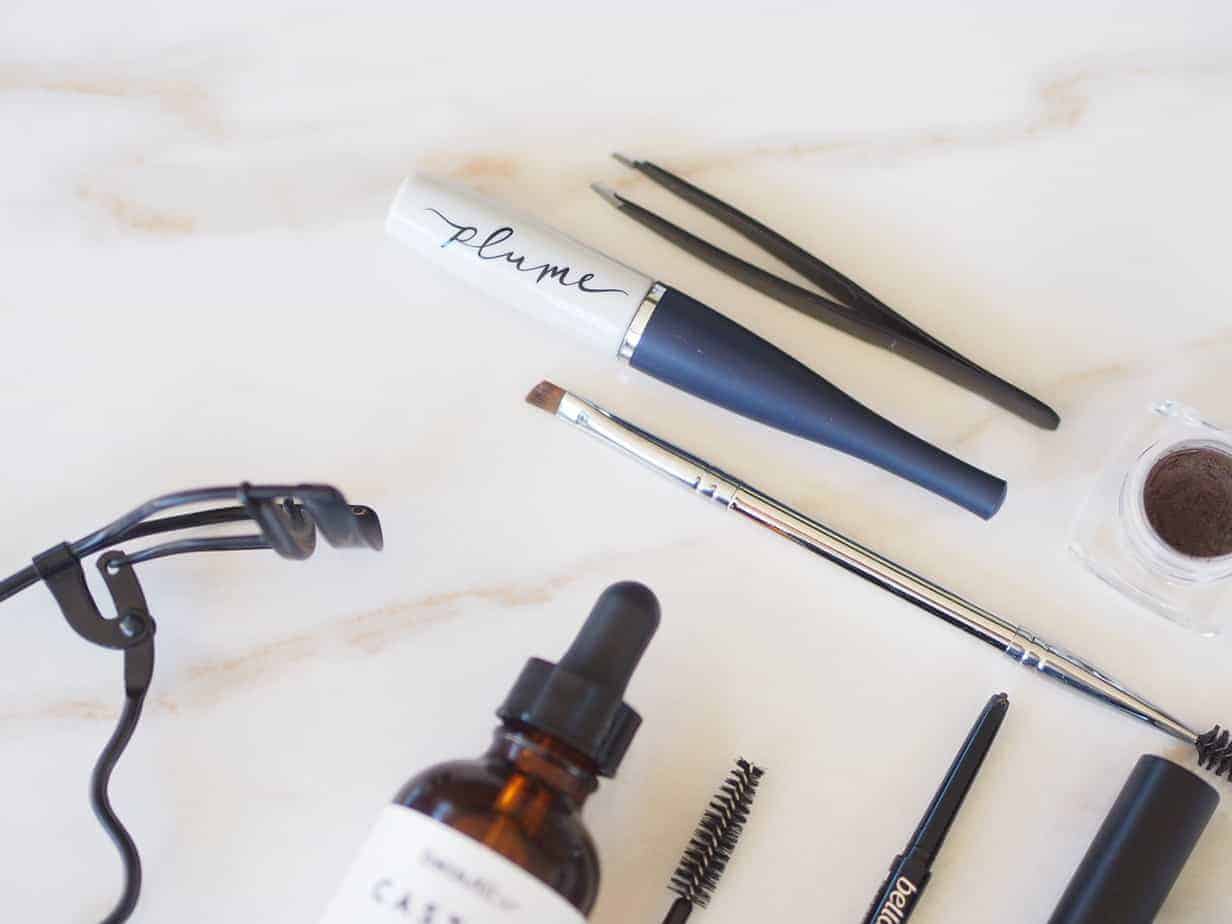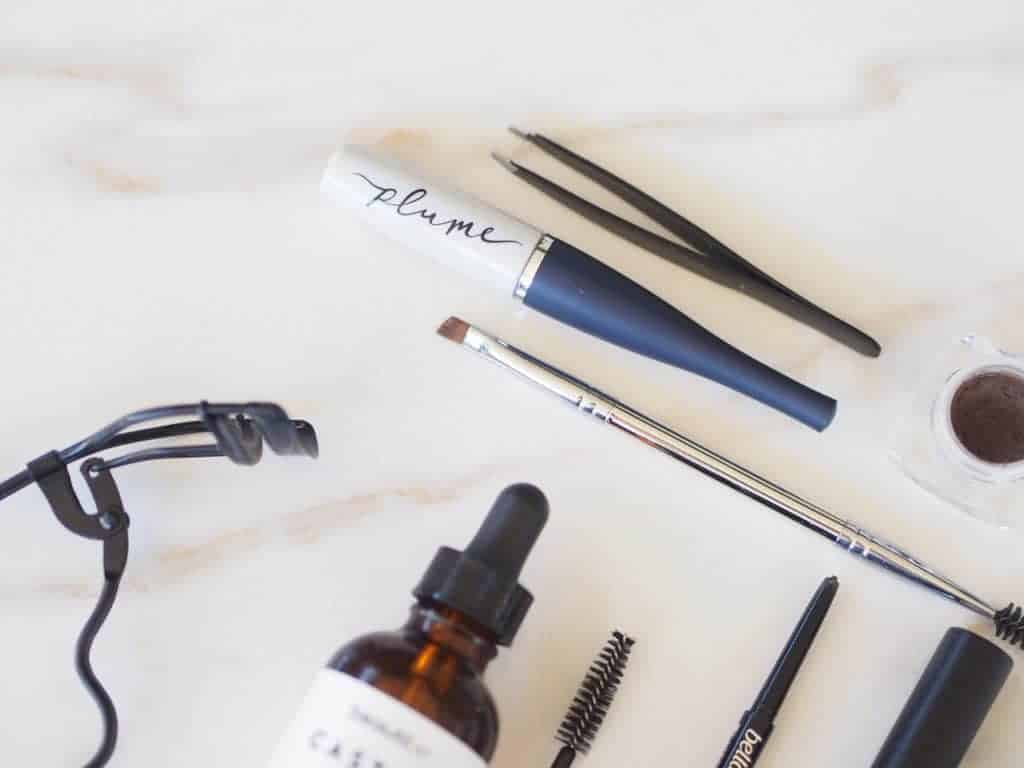 Plume Science also makes a brow pomade that helps your brows grow in thicker and fuller. The Nourish and Define Pomade is available in 6 shades and comes with a dual-ended brush. It is easy to apply and you can have a bold or natural look. This natural brow growth product lasts a really long time, like several years for me. Again, you can use coupon code HOLISTIC35 for 35% off and it's priced at $42.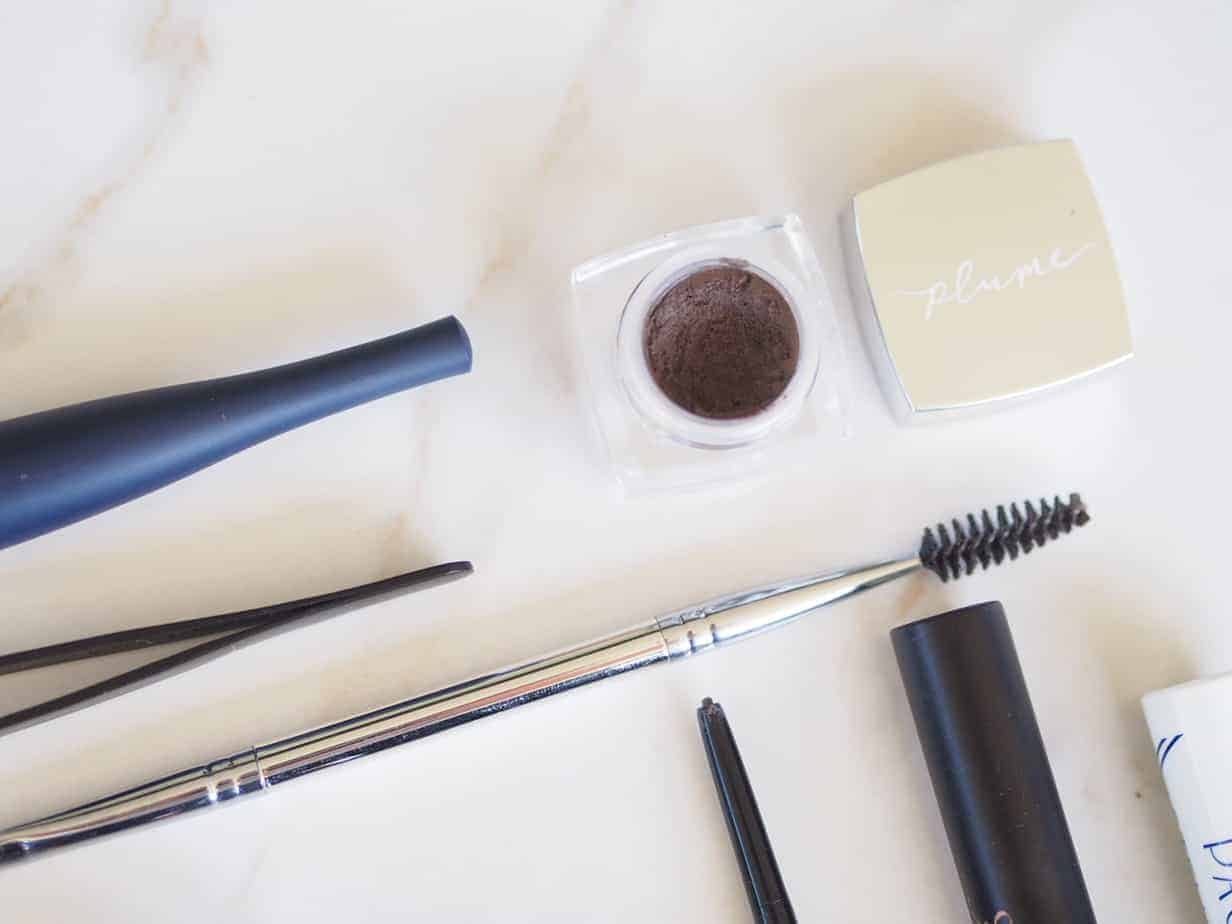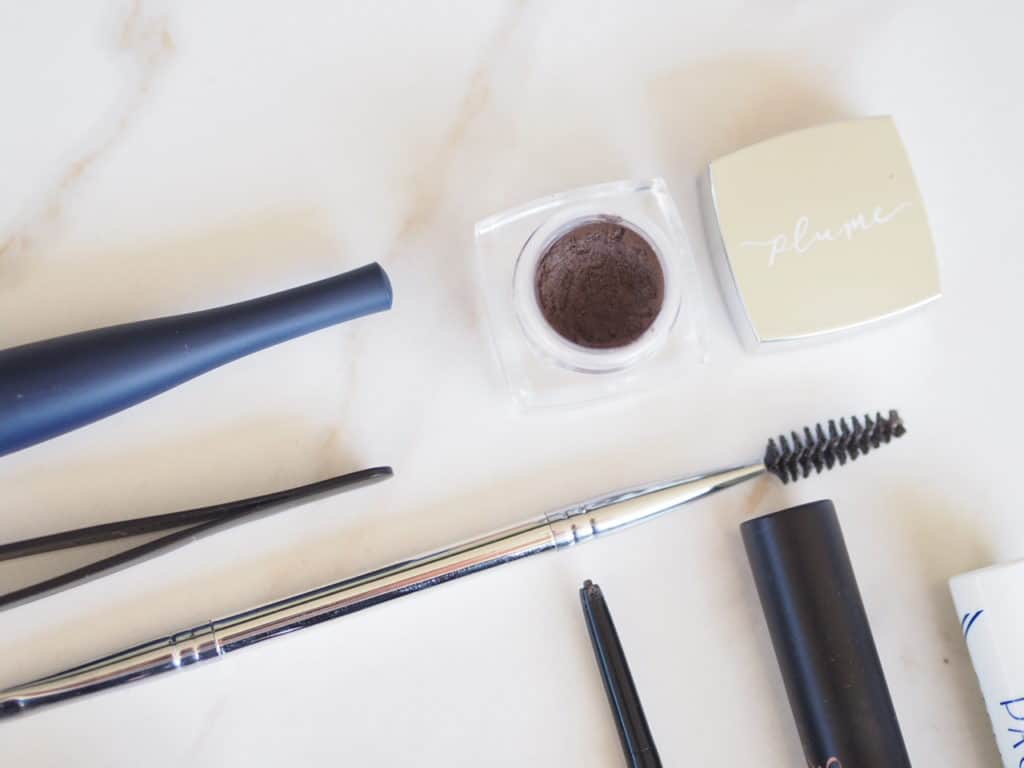 Beautibe Castor Oil – You may have heard that castor oil is good for hair growth and it's true. It's as natural as you can get if you're looking for anatural lash and brow grwoth solution. I've used it in the past for my scalp and it worked well. This bottle is pure organic and hexane free castor oil and it comes with several applicators for brows and lashes. It's a very thick oil so you have to be careful to not get too much on the wand so you don't apply too much. It's as easy as swiping it across the brows and on the lashes. I like to rub it in a little as well to make sure it gets into the follicles. This one is available on Amazon and is extremely affordable.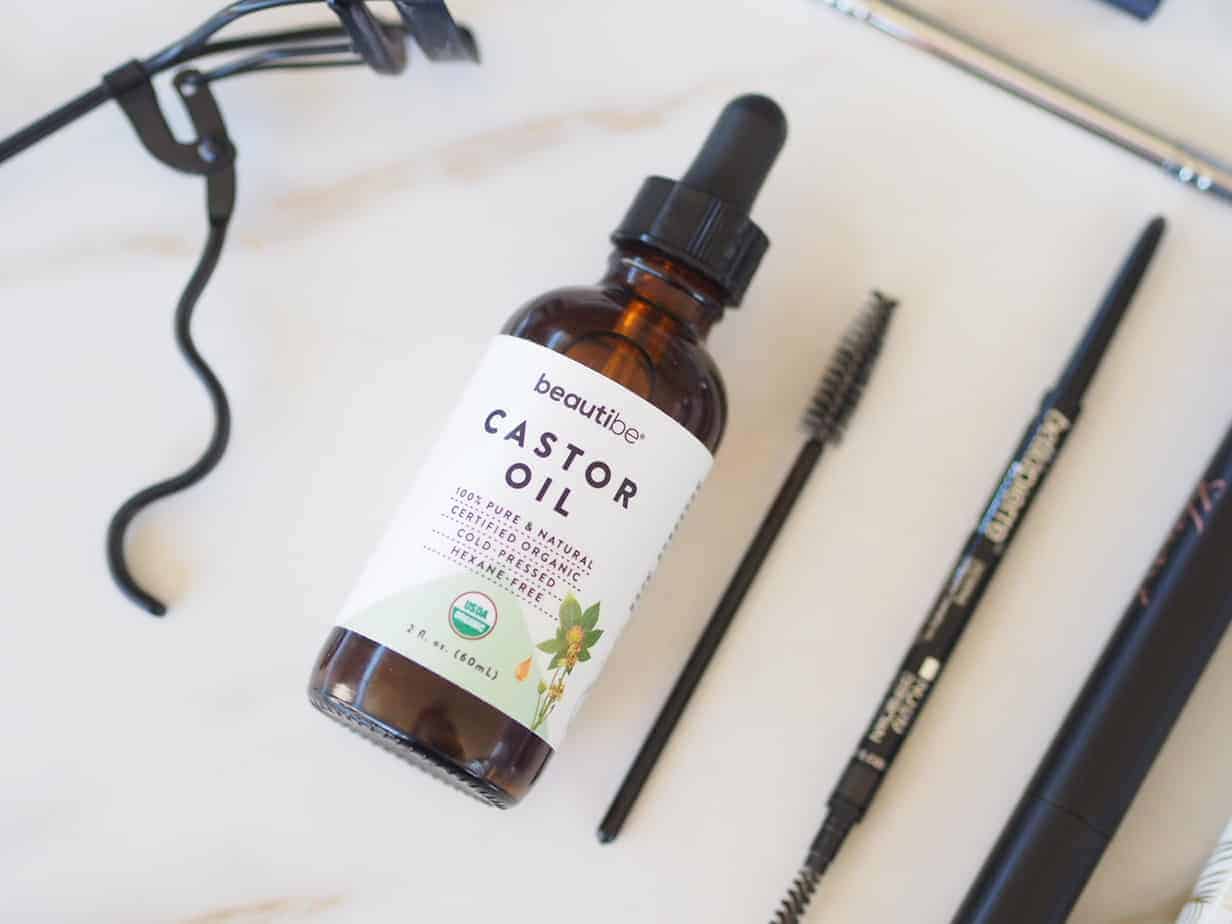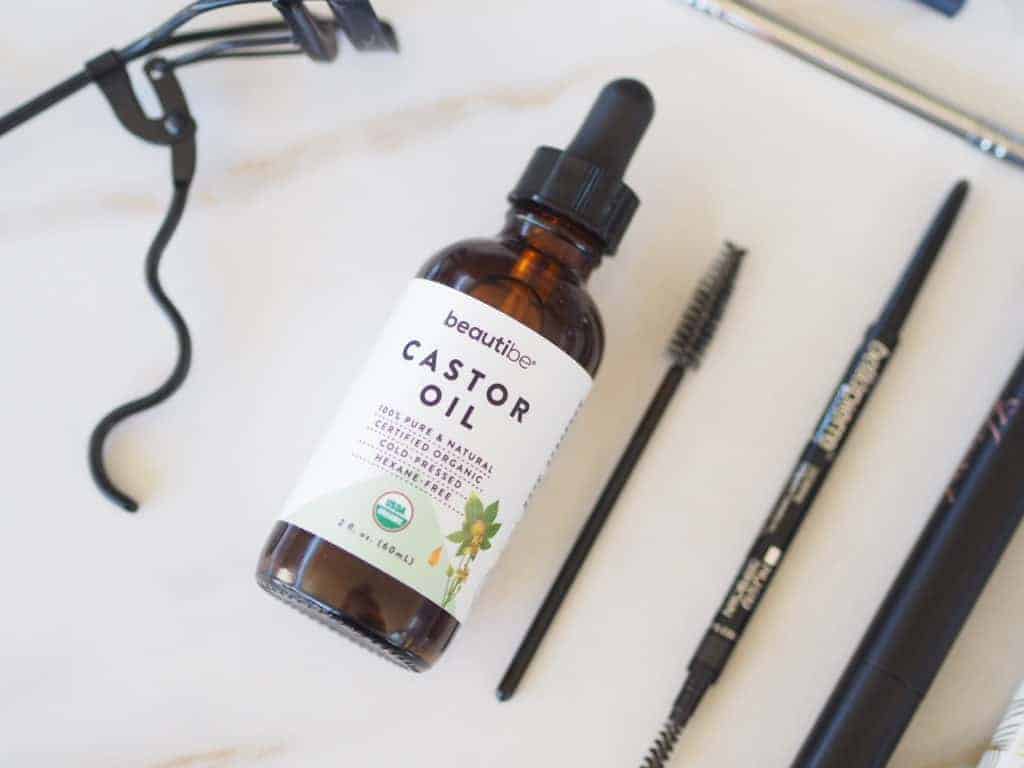 Other Natural Lash and Brow Products
The BellaPierre TwistUp brow pencil is another favorite of mine because it gives such a natural look and is so easy to apply. I love that I don't have to sharpen it and it has the spoolie brush on one end. This one doesn't have any ingredients to help your brows fill in but it is only $20. It only comes in 4 shades but it blends in well so they should match most people.
My absolute favorite natural mascara is the Hynt Beauty Nocturne because it gives me the dramatic, fluffy lash look I love. It lasts for me, doesn't clump, and gives tons of volume. It retails for $24.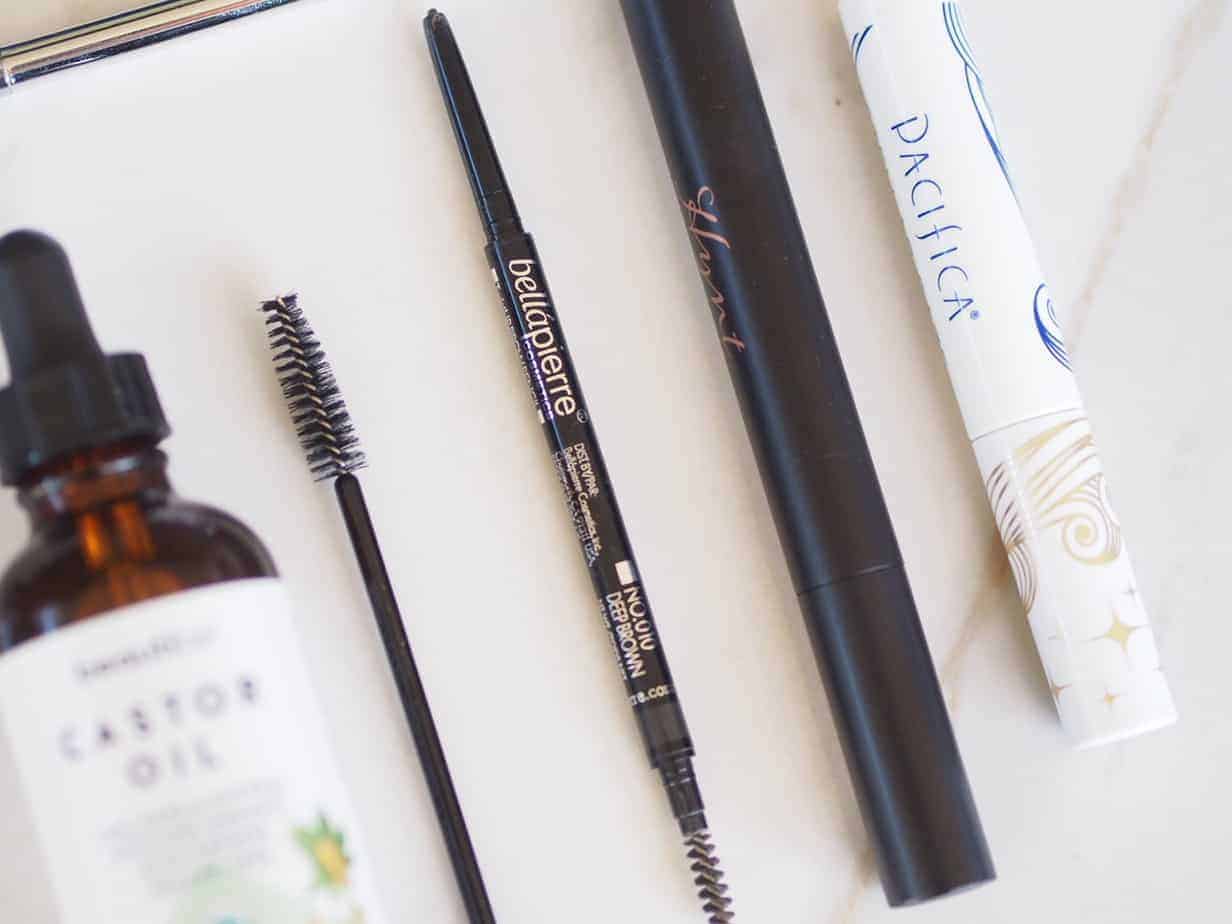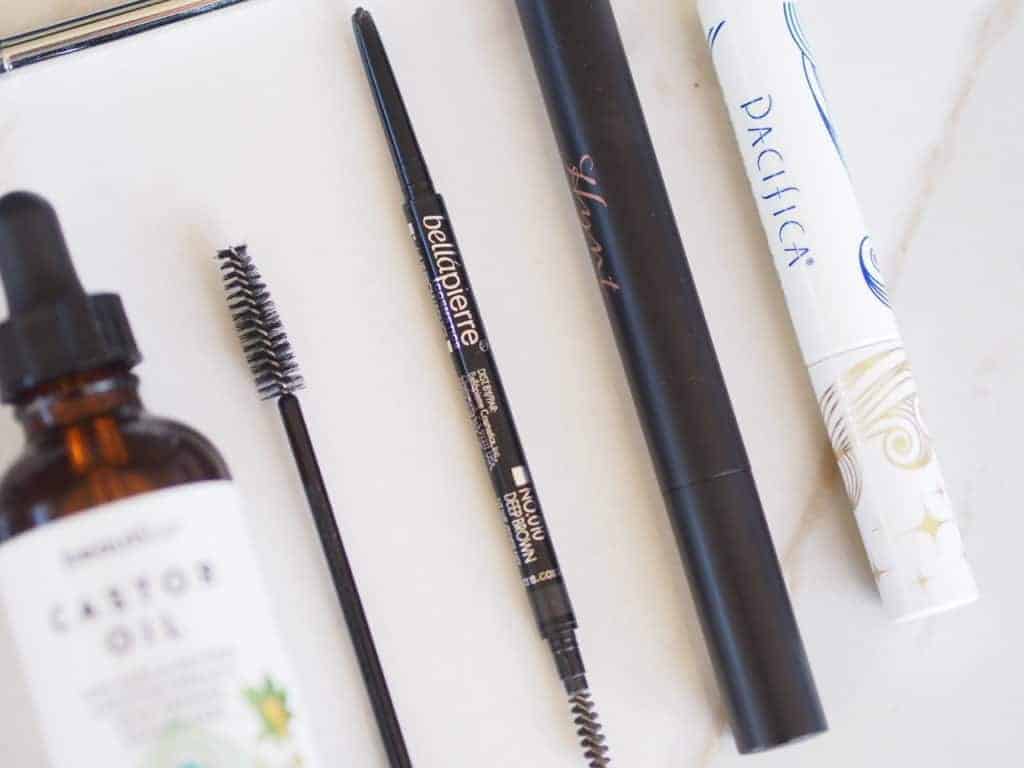 For length, the Pacifica Stellar Gaze mascara is great. This one doesn't leave my lashes as fluffy as Hynt, but they don't clump together and it also lasts. It has a lot less volume than Hynt so it looks very natural. It's also the cheapest one and available on Amazon, Target and Ulta.
For the best of both worlds, try the Honest Beauty mascara. It has a primer on one end to help with volume and length, and the mascara wears well. It's very affordable and available on Amazon. I find that it gives the most volume and lift of all but I don't like the bristles on the wand so I end up using a spoolie brush to fluff them out a bit after. Check out how it looks in my video below.
Tools
My favorite lash curler is also from Plume Science. It curls quickly and really lasts all day. It's amazing and seems to be the most popular one in green beauty which means I'm not the only one who loves it. Remember to use my coupon code HOLISTIC35 for 35% off the $21 curler.
No surprise here that my favorite tweezers are also from Plume. I got rid of all my others when I got this one because it's all I need. Precise and comfortable for only $19. Remember to use my coupon code HOLISTIC35 for 35% off.
If you're looking for budget friendly nontoxic makeup and skincare, be sure to download join my email list below to access my clean beauty shopping guides.
You can also check out the Green Beauty section of the blog for more natural makeup and skincare posts.